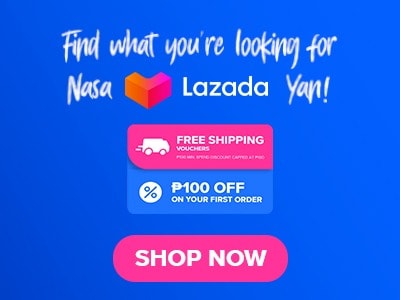 Are you a local looking for a comfortable homemade dish or a tourist that is looking for delicious traditional comfort food? Then Penong's is the first place that you should visit! Penong's menu is made to serve a wide variety of delicious and flavorful Filipino dishes, with Penong's Original Chicken Inasal as the highlight. Penong's provides its customers with a wide variety of delicious grilled chicken, pork BBQ, seafood, and other Filipino favorites. Each dish is carefully prepared and marinated in a special blend of herbs and spices, ensuring a delightful dining experience for customers.
Below, you'll find the updated list of Penong's menu prices.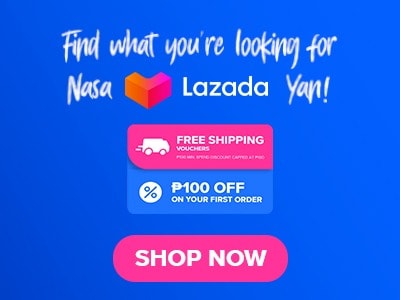 Menu Items
Price (PHP)

Inato Meals

Inato 1
188
Inato 2
194
Inato 3
250
Inato 4
190
Inato 5
231

Abri-Gana

Pritong Isol
158
Okra Salad
119
Talong Ensalada
213
Adobong Kangkong
124
Calamares
263
Kinilaw
289
Sinuglaw
338
Mangga't Bagoong
81

Sinabaw

Bulalo
320
Sinigang na Baboy
254
Halaan
250
Sinigang na Bangus
250
Sinigang na Hipon
338
Sinigang na Lapu-lapu
329
Tinolang Lapu-lapu
306

Pandungag

Battered Chicken
356
Crispy Pata
775
Pork Pancit Canton
204
Seafood Pancit Canton
313
Binagoongang Baboy
363
Sizzling Gambas
400

Utan ni Penongs

Pork Chopsuey
210
Seafood Chopsuey
248
Pork Pinakbet
260
Seafood Pinakbet
319
Penong's Express
275

Kinaham

Chicken Barbecue
169
Pork Barbecue
60
Pork Chop
219

Fiesta Plate

Fiesta Plate
1688

Add-ons Product

Pepsi Can 330ml
75
2 serve rice
50
Atchara
44
Fresh Fruit
88
Lumpia (2 pcs.)
60
Spicy Sauce
10
Sweet Sauce
10

Pinukutan Seafoods Basket

Pinukutan Seafoods Basket
1046

Grabfood Exclusive Bundles

Bundle 1
1699
Bundle 2
1599

Pabugnaw

Fruit Shakes
100
Ice Cream Shake
123
About Penong's
Penong's is a popular restaurant chain in the Philippines that was founded in Davao City in 1985 and is known for its delicious grilled chicken dishes and other Filipino favorites. The restaurant's main specialty is Penong's Original Chicken Inasal, which is a traditional Filipino grilled chicken dish marinated in a special blend of herbs and spices. In addition to their famous barbecued chicken, Penong's offers a wide variety of other dishes, including pork barbecue, seafood, soups, and Filipino comfort food. The restaurant's casual and family-friendly ambiance makes it a favorite spot for gatherings and celebrations.
Penong's Menu Best Seller
This menu is filled with delicious traditional Filipino dishes that are mostly ordered by customers after a visit to Penong's.
Sinigang na Bangus – This dish is made with a tender and succulent bangus that complements the tangy and flavorful broth, creating a delightful balance of sourness and richness. The vegetables that are added to this dish add a fresh and vibrant touch to it, making it a comforting and satisfying meal.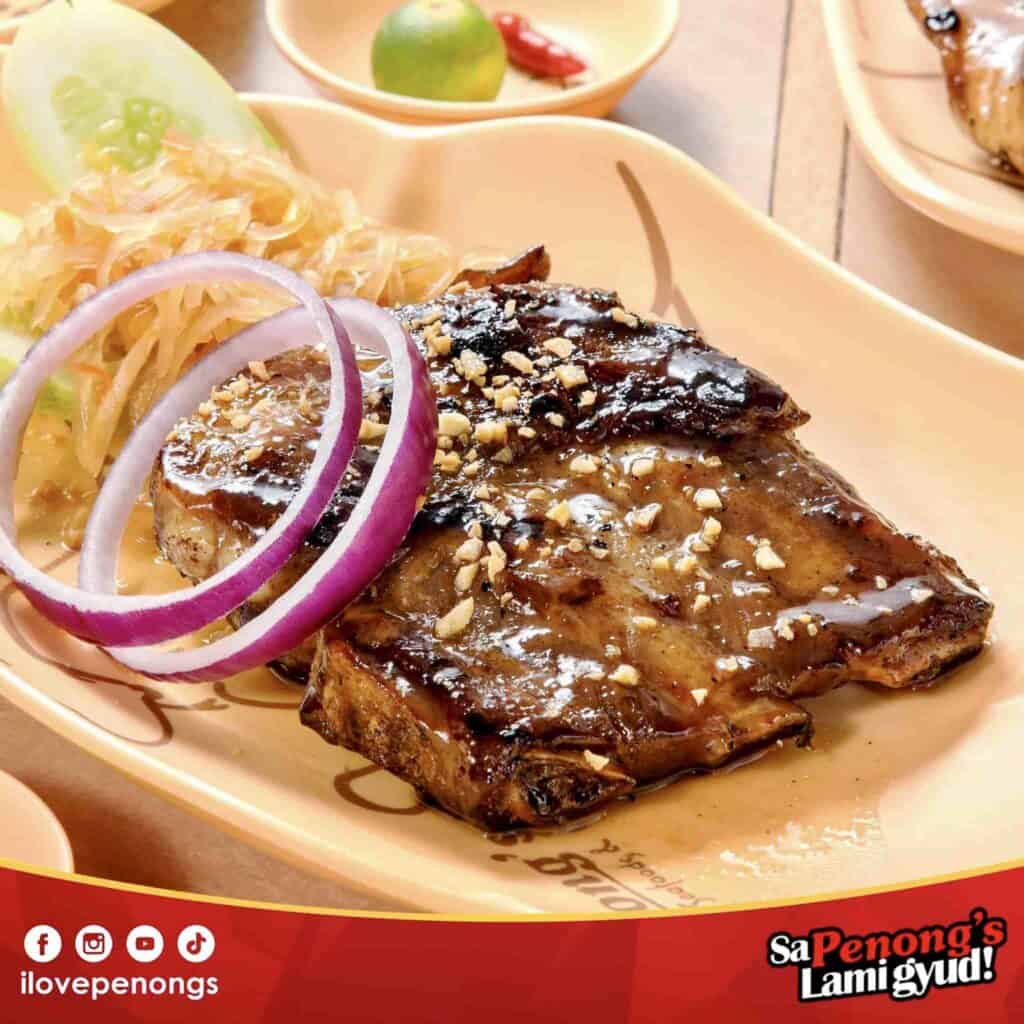 Sinigang na Hipon – This dish features plump and juicy shrimp cooked in a sour broth with tamarind, creating a delightful burst of flavors in every spoonful. The shrimp's sweetness perfectly complements the sour broth which makes it ideal for those who love a unique seafood dish.
Sinigang na Lapu-lapu – A seafood menu Penong's that showcases the delicate and flaky lapu-lapu fish in a sour tamarind-based soup. The light and refreshing taste of the fish, combined with the tangy broth, offers a delightful and comforting culinary experience.
Crispy Pata – The crispy pata is a beloved Filipino dish that consists of deep-fried pork knuckles, resulting in a crispy and crackling exterior and tender, juicy meat inside. The dish is served with a dipping sauce, adding an extra layer of flavor to the succulent and flavorful pork.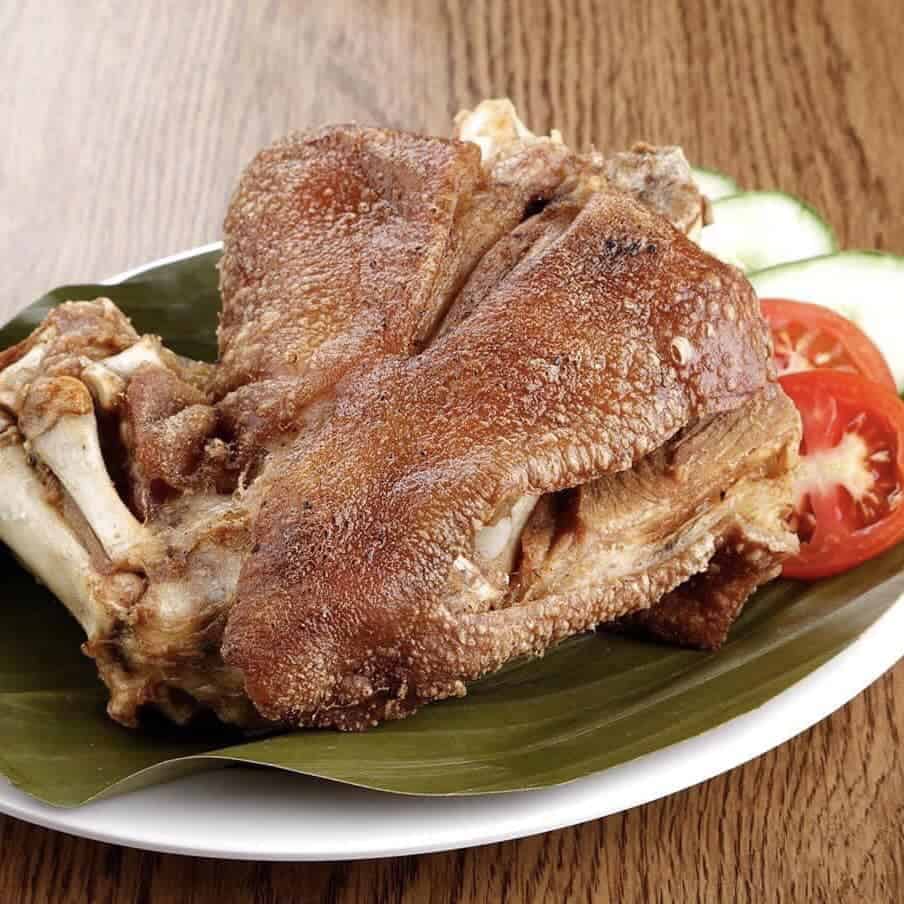 Adobong Kangkong – This vegetable dish is a delicious and nutritious dish featuring water spinach cooked in a savory and tangy adobo sauce. The tender and leafy greens absorb the flavors of the sauce, making it a delightful and satisfying vegetable side dish.
Penong's Menu Inato
This menu is made up of a selection of inato meals derived from the English word "ours." These meals are considered to be Penong's signature meal items.
Inato 1 – This meal item of Penong's menu is an enjoyable and satisfying combination of 3 pieces of tender and flavorful Pork BBQ served with a generous portion of rice. The juicy and perfectly grilled pork BBQ is marinated in a blend of spices and seasonings, giving it a mouthwatering taste that is hard to resist. The dish is completed with a side of fluffy rice, making it a satisfying and satisfying meal.
Inato 2 – The second inato meal features 1 piece of mouthwatering Chicken BBQ, expertly grilled to perfection and infused with a delightful smoky flavor, and is served with a generous serving of rice. This meal is a simple yet delicious choice that showcases the juiciness and tenderness of grilled chicken.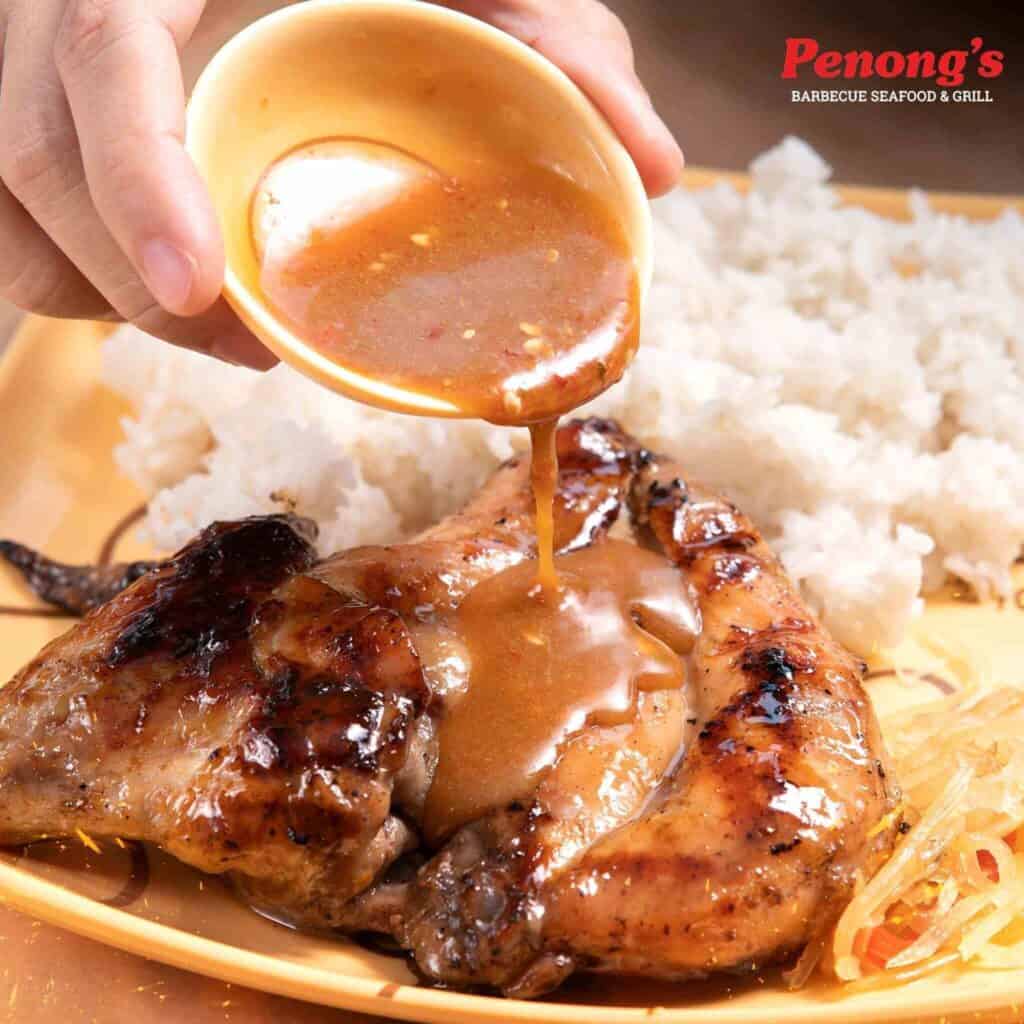 Inato 3 – The third inato meal is one that offers 2 pieces of succulent Pork Chop, seasoned and grilled to perfection, and served with a side of fluffy rice. The pork chops are tender and full of flavor, making them a delicious and enjoyable option for those who enjoy the taste and textures of grilled meat.
Abri-Gana
This menu is filled with a wide selection of delicious and satisfying side dishes that would pair perfectly with the other dishes from Penong's.
Pritong Isol – This menu is a popular street food delicacy that is crispy on the outside and tender on the inside made from chicken intestines that were deep-fried to perfection. The chicken intestines are seasoned with a blend of spices that enhances the overall flavor of this satisfying appetizer.
Okra Salad – Okra salad is a refreshing and healthy side dish made with blanched or lightly steamed okra, sliced tomatoes, and red onions. The okra's natural crunchiness adds a nice contrast to the other ingredients, making it a tasty and nutritious addition to any meal.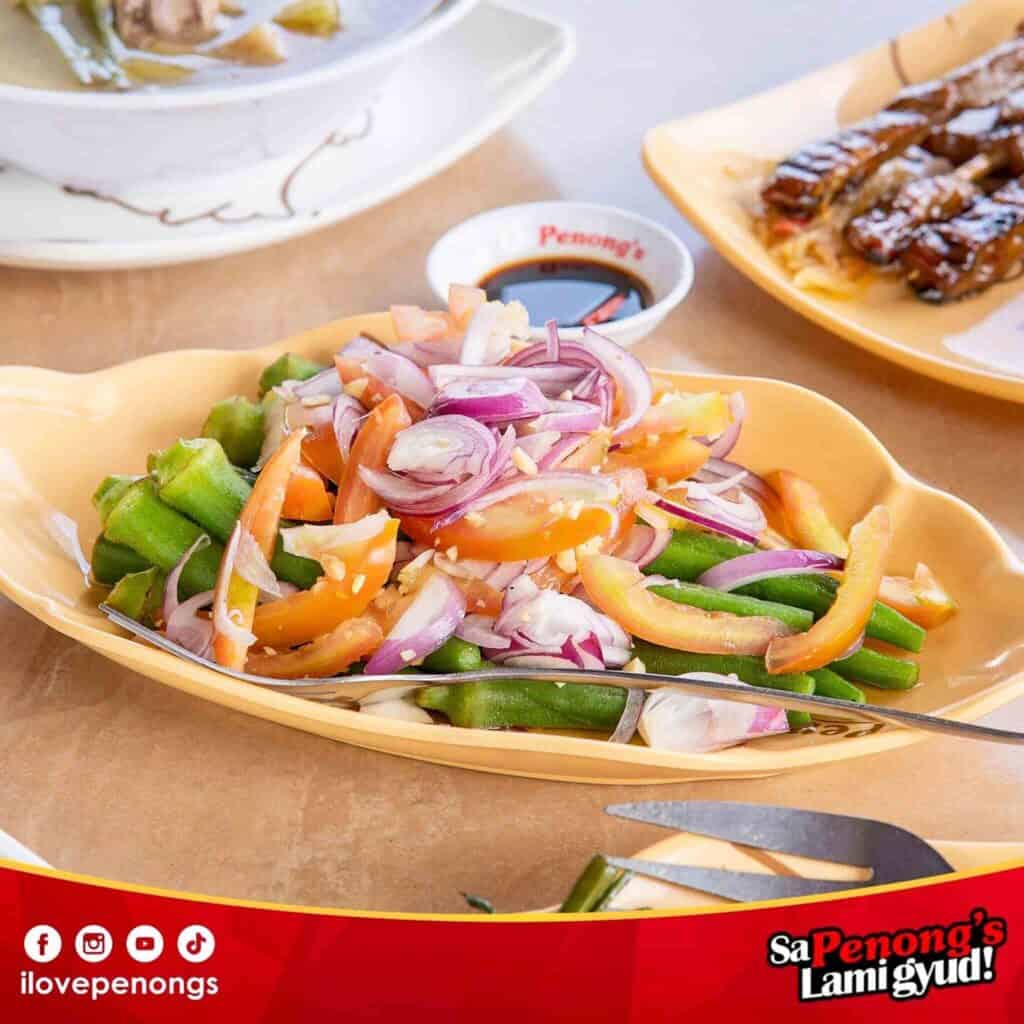 Talong Ensalada – This dish showcases grilled or roasted eggplants mixed with tomatoes, onions, and garlic, creating a savory and smoky salad. The eggplant's creamy texture and slightly smoky flavor pair wonderfully with the tangy dressing, making it a delightful side dish that complements the other dishes that Penong's offers.
Sinabaw
Sinabaw menu of Penong's brings you a delectable expedition into the heart of Filipino comfort cuisine, where a symphony of hearty and soul-soothing soups awaits your indulgence. These delightful creations, known as sinabaw, are a treasured part of Philippine culinary heritage, renowned for their clear, flavorful broths that cradle an array of ingredients. From tender meats to vibrant vegetables, and occasionally the briny essence of seafood, each sinabaw dish tells a story of tradition and taste.
Explore the rich tapestry of flavors as we dive into the menu's highlights, inviting you to savor the cherished allure of Bulalo, experience the timeless harmony of Sinigang na Baboy, delve into the ocean's bounty with Halaan, savor the richness of Sinigang na Bangus, let Sinigang na Hipon transport you, and relish the elegant twists of Sinigang na Lapu-lapu and Tinolang Lapu-lapu. Each spoonful of Penong's sinabaw reflects a rich tapestry of flavors and a warm connection to Filipino heritage, inviting you to partake in the culinary legacy.
Pandungag
A special collection of add-ons that are like magic ingredients to make their dishes even more delicious. Inspired by the Visayan culture, where "pandungag" means adding something extra, these choices are here to make your food taste even better. Enjoy the crunch of Battered Chicken and the tasty goodness of Crispy Pata. Dive into the flavors of Pork Pancit Canton and Seafood Pancit Canton, both full of yummy noodles. Try the bold taste of Binagoongang Baboy, a mix of pork and shrimp paste, or savor the sizzle of Sizzling Gambas, where seafood meets exciting spices. With each flavor booster you add, you're turning your meal into a fantastic taste adventure that you won't forget.
Utan ni Penongs
It is bursting with an array of delicious vegetable-based dishes that trace their roots to the Visayas region in the Philippines. At its heart is the essence of "Utan," the Cebuano term for vegetables, a culinary tradition that brings to life a medley of fresh, locally sourced vegetables simmered to perfection in a rich and flavorful broth. As you explore this culinary tapestry, prepare to be enticed by the likes of Pork Chopsuey and Seafood Chopsuey, where tender meat or succulent seafood meld seamlessly with the garden's bounty. Delve deeper into tradition with Pork Pinakbet and Seafood Pinakbet, where the finest ingredients come together in harmonious symphony. You can't go wrong choosing any of this menu if you want to eat healthy dishes.
Penong's Menu Delivery
Penong's restaurant has made it easier for lots of people to enjoy their delicious food. Now, even if you're far away from their actual stores, you can still get your hands on a wide variety of tasty dishes. This is all thanks to their menu delivery service, which lets you order their yummy food using apps like FoodPanda or GrabFood. It's like bringing the scrumptious flavors of Penong's right to your doorstep, no matter where you are!
Social Media Pages
Ignite your taste buds with the irresistible flavors of Penong's! Follow their social media pages to stay in the loop with all things fiery and flavorful. Join them for a finger-licking adventure, where each bite is a symphony of spice and succulence.
Facebook: https://www.facebook.com/ilovepenongs
Instagram: https://www.instagram.com/ilovepenongs
TikTok: https://www.tiktok.com/@penongsmoa
Twitter: https://twitter.com/ProudlyPenongs
Website: https://penongs.ph/contact-us
YouTube: https://www.youtube.com/@ilovepenongs
FAQs
What is Penongs Philippines, and where can I find their restaurants?
Penong's is a restaurant that serves staple Filipino foods at a very affordable price located in Davao.
What type of cuisine does Penongs Philippines offer?
Penong's provides their customers with delicious traditional Filipino dishes.
Are there any signature dishes that Penongs is famous for?
The wide variety of sinigang dishes that they serve is considered to be Penong's signature dishes.
Does Penongs offer catering services for events?
Penong's can provide food items for any small and big events.
Are there any promotions or discounts available at Penongs?
They provide promotions and discounts to always keep their customers engaged.
Conclusion
Penong's is a popular restaurant in the Philippines known for its mouthwatering selection of Filipino grilled menus, especially it is signature Original Chicken Inasal. It has a menu that can cater to a variety of tastes for both locals and tourists alike. The restaurant's commitment to using quality ingredients and traditional Filipino recipes ensures that every dish is filled with authentic Filipino flavors. In addition, the warm and welcoming ambiance, along with friendly service, adds to the overall dining experience of the customers that visit Penong's.