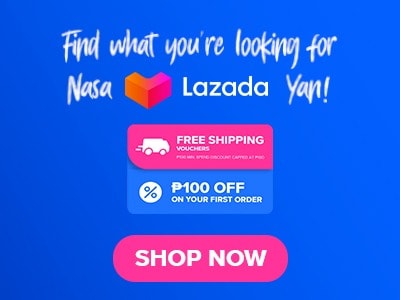 Sizzlin' Steak menu, a reasonably priced steakhouse owned and operated by the Max's Group, is dripping with the mouthwatering fragrance of meat being grilled on iron griddles. This eatery, which has locations all across Metro Manila, is a great substitute for upscale eateries with outrageous costs. You don't have to spend a ludicrous sum of money at Sizzlin' Steak to sate your appetite for a superb steak. You don't even need to wait till your next paycheck to treat your family or friends to a sizzling meaty delight!
A steak house is a restaurant that takes pride in offering a wide variety of meat. Good slices of quality beef, expertly cooked by a steak chef, are what steakhouses are known for serving. Anywhere that serves beef, there are steakhouses to be found. Every steakhouse uses a special beef cut or cooking technique to draw in steak enthusiasts. The New York strip, porterhouse, sirloin, tenderloin, and filet mignon are among the most popular cuts in the US. The cook may intensify the steak's delicious qualities by grilling it using a variety of techniques, including charcoal. To preserve the fluids, you can either pan-sear or stir-fry the steak.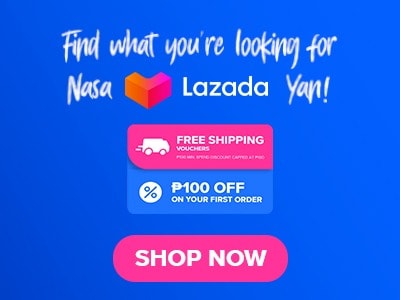 Steakhouses provide some of the greatest meat on the whole globe. Many upscale restaurants will only serve Black Angus beef steaks. Both chefs and customers at steakhouses are aware that the Angus mark always denotes a juicy and delectable piece of meat. In order to be labeled as certified Angus beef in the US, steaks must meet a stringent set of requirements, including having a fair to moderate degree of fat marbling to guarantee a soft consistency.
Below, you'll find the updated list of Sizzlin' Steak menu prices.
Menu Items
Prices (PHP)

Sizzlin' Meals

Beef Strips
155
Chicken Strips
155
Beef Belly Rice
269
Burger Steak
239
Chicken Steak
269
Pork Steak
249

Drinks

Soda in Can
73
Bottled Water
50

Max's Corner Bakery

Caramel Bars
165
Bread Loaf
85
Pandesal
44
About Sizzlin' Steak
Founded in 2007, Sizzlin' Steak is a domestic brand that began as a Japanese steakhouse giving a contemporary approach to dining, consuming common beef meals. Today, Sizzlin' Steak is renowned for offering the best steaks in the nation that are hot, quick, and affordable. It provides excellent beef, unique sauces, and a hot-plate system delivered in a setting that prioritizes both product quality and efficiency of service.
By preparing a renowned breed of beef called Kobe or Wagyu, the Japanese have nailed the notion of a delicious steak. Similar to Angus, Kobe beef is rigorously outlined by a stringent set of standards, but on a far larger scale. In order to maintain the purity of the steak flesh, Kobe beef should be produced from virgin cows and bulls that are born and bred in Japan's Hyogo Prefecture. The animals have a luxurious existence while they are still living, partaking in sake and beer as well as daily hand massages. Kobe beef is by far the most costly steak in the world, which is not surprising.
Sizzlin' Steak Menu Best Seller
Enjoy the delicious, easy-to-heat Sizzlin' Steak baked products that are hot and filling! With the Sizzlin' Steak menu, you may now indulge in these savory pleasures in the comfort of your own homes:
Beef Belly Rice – The restaurant offers a wide variety of meat dishes that are great for sharing. Sizzlin' Steak has embraced the idea of sharing meals after realizing how many Filipino consumers like doing so.
Platter Meals for 2 – This Sizzlin' Steak menu offers two of the four steak options (pork, chicken, burger, and tuna belly) along with beans, tomatoes, two serves of egg drop soup, two cups of plain rice, and two glasses of iced tea (single serve).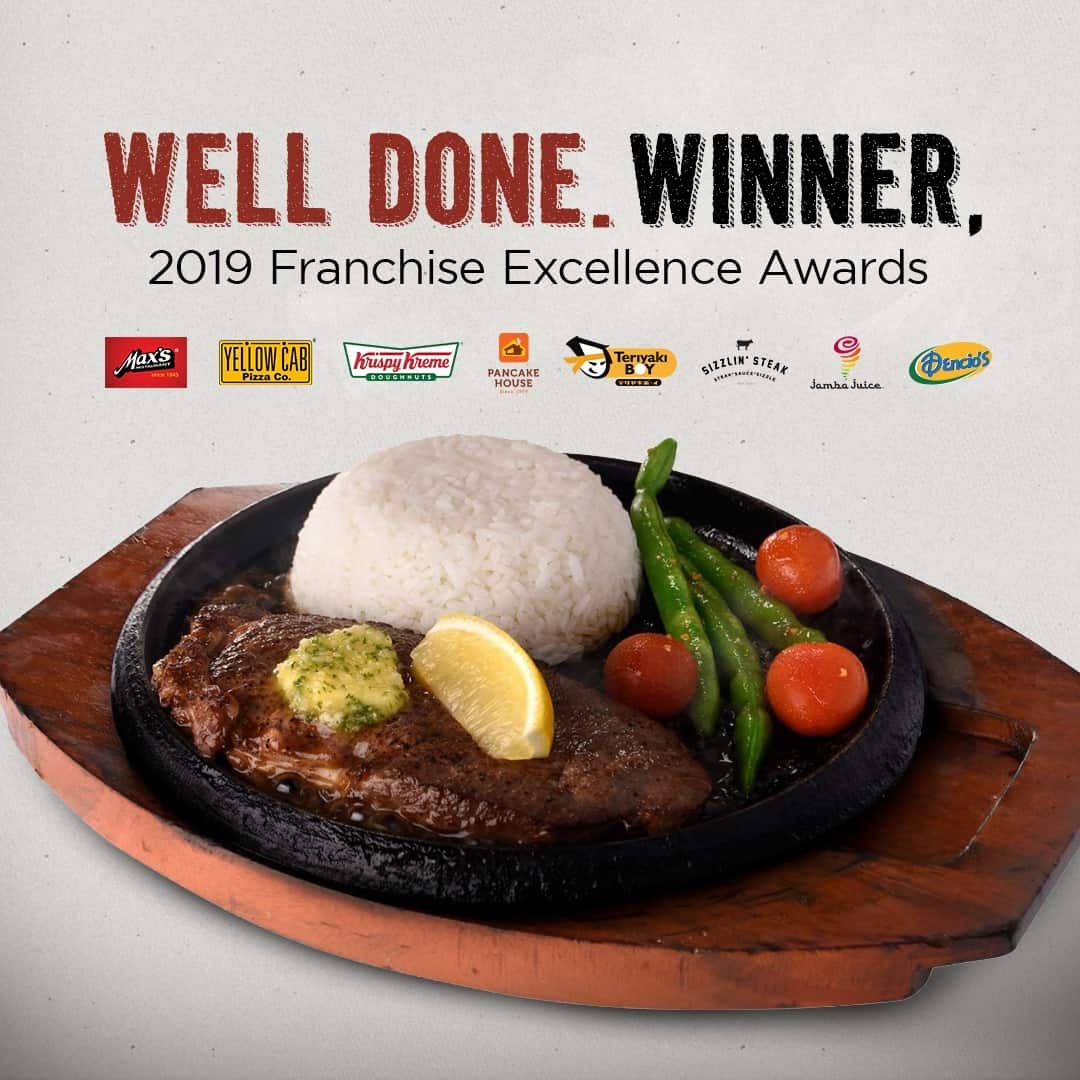 Australian Marbled Beef – The Sizzlin' Steak single meals have always been liberally supplied, even before sharing meals were invented! Australian Marbled Beef Steak is a must-try Sizzlin' Steak menu that is flavorful, firm, and tender. You can still split it with one or two friends. We advise having the meat cooked rare in order to savor the natural tastes and softness of the flesh!
Ribeye Steak – Features a tasty combination of salty, smokey, and juicy tastes that is not too strong and will cause you to relish every mouthful!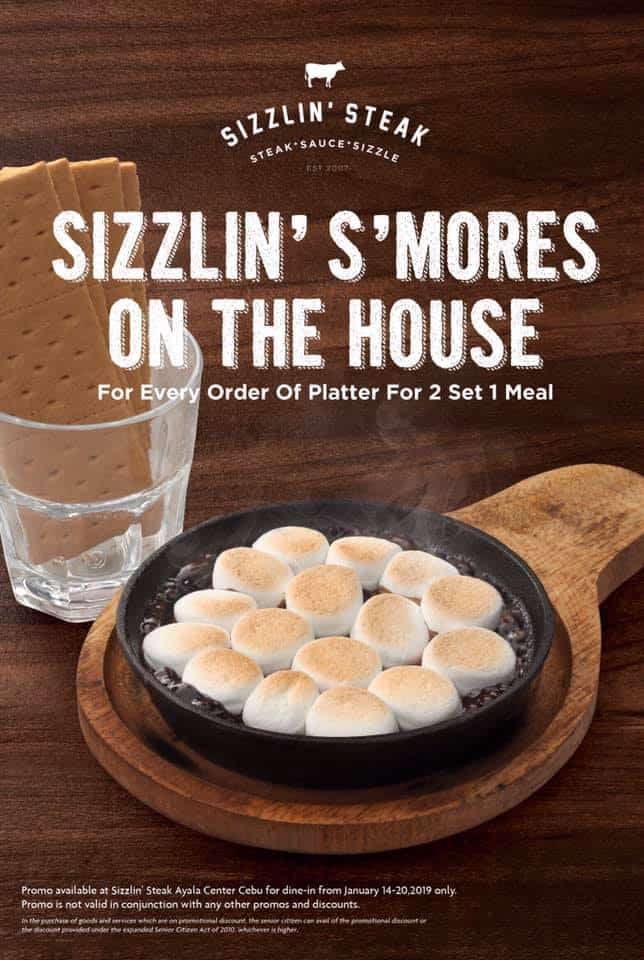 Sizzlin' S'mores – Why not make your dessert sizzle while you're visiting Sizzlin' Steak? Try their Sizzlin' S'mores, which are furthermore presented on a sweet small griddle and come with Graham crackers on the side.
Sizzlin' Steak Menu Delivery
If you can't go to Sizzlin' Steak shop, you can always order via delivery through:
Hotline: 888-7900
GrabFood
LalaFood
Foodpanda
Social Media Pages
For further information about the Sizzlin' Steak menu, promo, and latest prices, you can visit them on their social media pages:
Facebook: https://www.facebook.com/SizzlinSteak/
Instagram: https://www.instagram.com/sizzlinsteak/
Website: https://www.sizzlinsteak.com/
Conclusion
The Japanese Steakhouse is a great contrast to the standard fine dining experience.  The "Teppanyaki" method of cooking is used by chefs in Japanese steakhouses. Teppanyaki is the Japanese word for cooking or broiling food on a hot plate or griddle. Each table at the steakhouse has a big griddle connected when you go. You won't discover that at other restaurants. Japanese cuisine prepared in this manner lets customers see meals being prepared. Once you are seated at your table, you will have the pleasure of having a chef assigned to you who will prepare your food as you watch on the griddle.
It goes without saying that a talk on Teppanyaki cuisine would be incomplete without bringing up the entertainment aspect. In addition to preparing a delectable lunch for you, your personal chef will also amuse you. The chef uses his culinary implements with a dexterity that would put a stage performer to shame. As the meat sizzles on the griddle, he does his magic. If necessary, the meat is cut, sauced, and spiced. Food is cooked and served right away.
Because they serve seafood in addition to beef, some of the best steakhouses are referred to as surf and turf establishments. A side of shrimp or a lobster tail is often eaten with a decent cut of meat by many people. In addition to serving steak, a steakhouse may also provide pork chops, roasted chicken, spaghetti, and a number of other side dishes. Every steak restaurant takes great pleasure in their trademark menu items, which elevates the steak house to the status of a top-rated dining option. You may appreciate your well-deserved steak more at the Sizzlin' Steak menu since you won't likely worry about whether or not you're hurting your budget. Although your memories of the wonderful steak will last longer than the meal on your table, you can always return (next month, next week, or tomorrow!) for more. Dieters and others who value their health don't need to be put off by Sizzlin' Steak's wonderful meats since they may also have them with vegetables or mashed potatoes as nutritious side dishes.