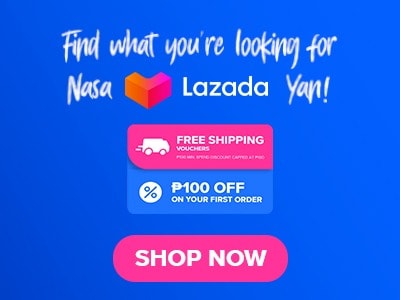 As its name suggests, Crying Tiger offers a variety of fiery dishes where the heat of the sauce creates a variety of flavors that leave diners figuratively crying for more. At Crying Tiger, prepare to be captivated by the wonderful combination of flavors and textures from all of the dishes on its menu that have undoubtedly left an indelible mark on the tastes and memory of its previous customers.
Below, you'll find the updated list of Crying Tiger menu prices.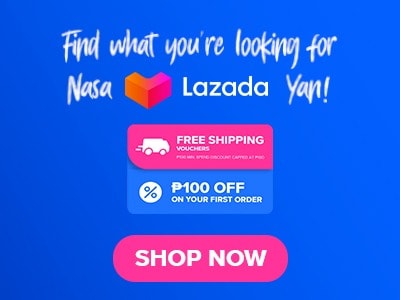 Menu Items
Price (PHP)

Starters

Som Tam
259
Pak Boong Fai Daeng
259
Pak Boong Moo Krob
598

Asian Favourites

Malaysian Spiced Wings
459
Asian Grilled Calamari
403
Moo Krob (slab)
842
Char Siu Pork Plate
447
Gaeng Keon Wan
742
Panang Curry
625

Bar Snacks

Chicken Satay
282
Moo Todd Kra Tiem Prik Thai
403
Khai Nuk Krata
150

Noodles

Pad Thai Woon Sen
374
Mee Goreng
374

Rice Specials

Beef Rendang
459
Black Pepper Tofu
418
Char Siu Pork Rice
374
Gai Pad Ka Prao
325
Gai Tod Thai Fried Chicken
128
Kai Jeow
159
Kai Jeow Moo Sob
202
Malaysian Chicken Curry
397
Moo Krob (Plate)
410
Moo Todd Kra Tiem Prik Thai
319
Moo Pad Ka Prao
325

Fried Rice Special

Khao Pad Boo
425
Khao Pad Goong
432
Khao Pad Fai
345
Khao Pad
303

Vegetarian

Vegetarian Black Pepper Tofu over Jasmine Rice
418
Vegetarian Pak Boong Fai Daeng
259
Vegetarian Mee Goreng
410
Vegetarian Pad Thai Woon Sen
410
Vegetarian Fried Rice
439

Desserts

Khao Nian Mamuang
295

Beverages

Bottled Water
68

Side Orders

Plain Rice
44
Egg
38
Nam Jim Jaew ( Extra )
32
About Crying Tiger
Crying Tiger is a popular Thai restaurant that has started to become popular due to its unique take on traditional Thai cuisine. With so many people being curious about what other Asian dishes taste like, Crying Tiger has garnered attention for its innovative approach to Thai flavors and dishes. The name of the said restaurant is said to come from the idea that the spiciness of the sauce makes the dishes cry or release their flavorful juices.
Crying Tiger Menu Best Seller
The dishes on this menu provide customers with an unforgettable dining experience that celebrates the essence of Asian cuisine, focusing more on Thai dishes.
Char Siu Pork Plate – Crying Tiger's Char Siu Pork Plate is ais made with tender slices of char siu pork that are expertly glazed with a sweet and savory marinade, giving the dish a balanced taste. It is then served with jasmine rice offering a harmonious blend of textures and flavors that capture the essence of East Asian cuisine.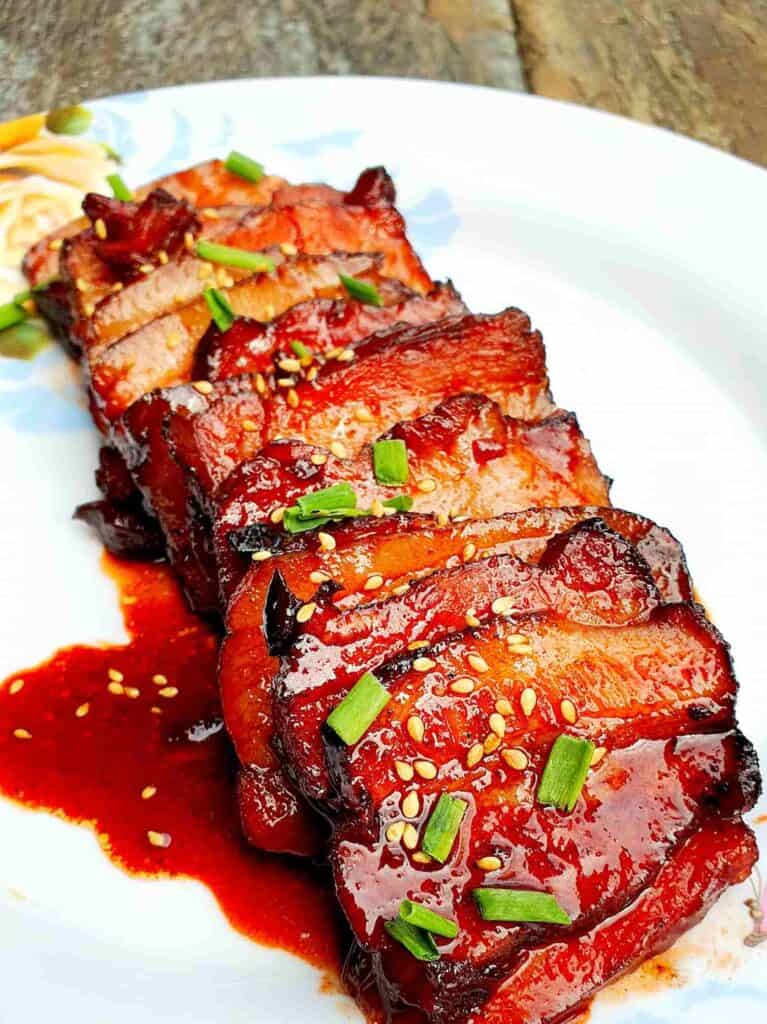 Gaeng Keon Wan – The Gaeng Keow Wan, or Thai Green Curry, is a vibrant menu of Crying Tiger that embodies the essence of what Thai cuisine should be. The rich and creamy green curry sauce is infused with the fragrant notes of basil, lemongrass, and coconut milk adding unique and exciting flavors to it.
Chicken Satay – Skewered and grilled to perfection, the marinated chicken is tender and juicy, boasting a hint of smokiness from the grill. The accompanying peanut sauce adds a nutty, savory kick, while the tangy cucumber relish provides a refreshing contrast to it.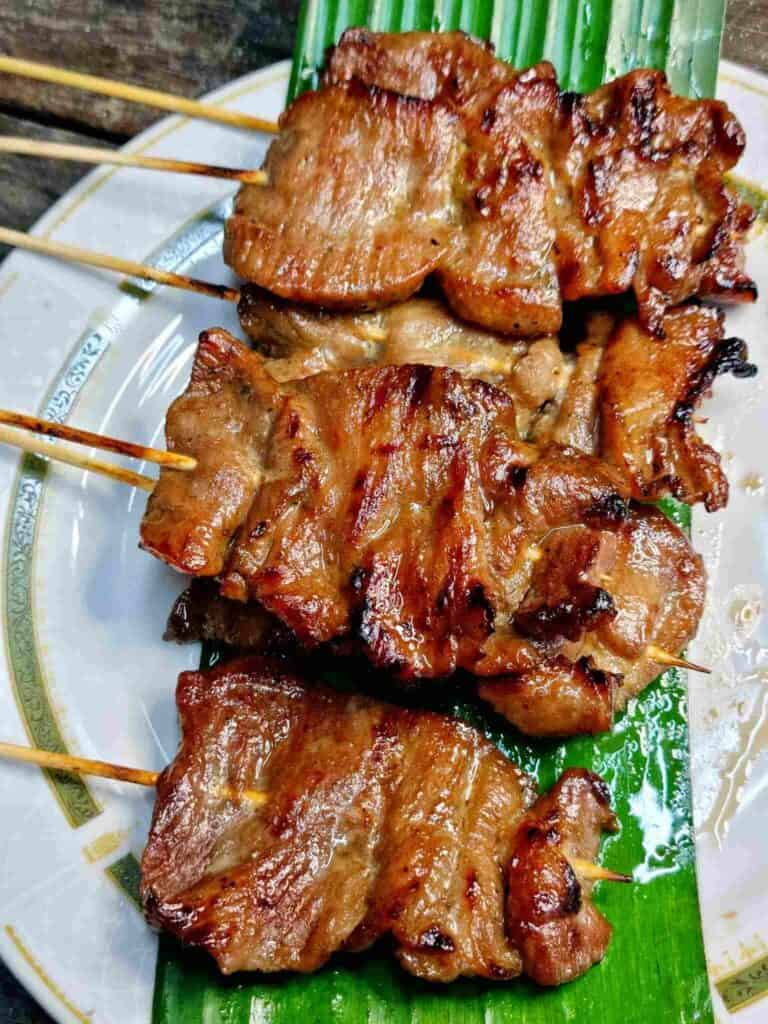 Mee Goreng – The wok-fried noodles are infused with a harmonious blend of spices, sauces, and ingredients, creating an array of tastes and making this dish more satisfying. The dish features a mix of vegetables, chicken or shrimp, and a sprinkle of crunchy peanuts giving it diverse flavors that define Southeast Asian dishes.
Gai Tod Thai Fried Chicken – Crying Tiger's Gai Tod Thai Fried Chicken is a crispy creation that celebrates the beloved flavors of Thai street food. The perfectly fried chicken has a crispy exterior that wraps the tender and juicy meat that is inside it.
Asian Favourites
These dishes celebrate the flavors and traditions that have been a mainstay on Crying Tiger's menu, they also leave an indelible mark on your customers making them come back for more.
Malaysian Spiced Wings – The wings are expertly coated in a blend of spices that offer a balance of heat and savory notes then served with perhaps a dipping sauce, which makes them a finger-licking treat that captures the essence of Southeast Asian cuisine.
Asian Grilled Calamari – Crying Tiger's Asian Grilled Calamari is a blend of textures and tastes that celebrate the ocean's resources. The calamari is grilled to achieve a tender yet slightly smoky quality, while the marinade infuses it with a medley of Asian flavors.
Moo Krob (slab) – This slab of pork belly is prepared to achieve the perfect balance between crispy skin and tender meat by seasoning it with a mix of Thai spices and herbs, creating a combination of flavors and textures that are rich, aromatic, and satisfying.
Starters
The Crying Tiger Starters menu provides customers a way to enjoy their stay at the said restaurant while waiting for their main dishes to arrive, these dishes also help ready the customers' stomachs for their next course.
Som Tam – Tossed with an aromatic dressing made from ingredients like fish sauce, lime juice, chili, and palm sugar, the Som Tam from Crying Tiger is a salad with a balance of taste and texture. The addition of peanuts and perhaps dried shrimp adds a satisfying crunch and depth to the dish, creating a combination of flavors that is a hallmark of Thai cuisine.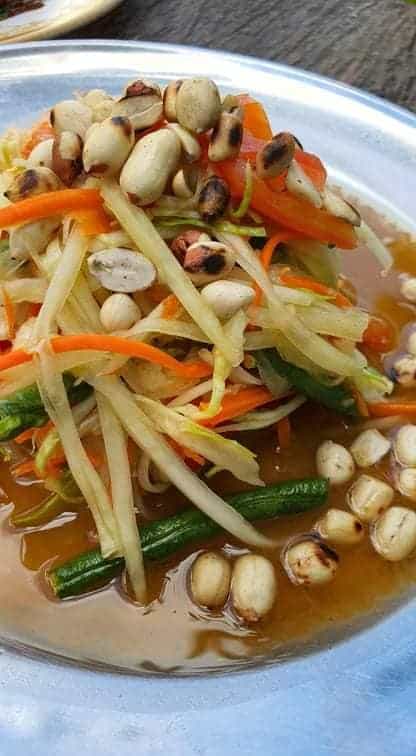 Pak Boong Fai Daeng – The morning glory greens used in this dish are wok-fried to achieve a tender yet slightly crunchy texture. The dish's standout feature is the flavorful sauce, which is made from various ingredients that include a mix of garlic, chili, soy sauce, and a touch of oyster sauce.
Pak Boong Moo Krob – This dish showcases the contrast of textures and flavors that Thai cuisine is known for. The crispy pork belly, with its savory and crunchy exterior, provides a satisfying contrast to the tender vegetables that are added to it.
Noodles
The noodles menu invites diners to experience authentic Asian cuisine traditions and flavors by featuring a captivating pair of noodle dishes – the Pad Thai Woon Sen and Mee Goreng. The first one presents a lighter variation of the beloved Pad Thai, with delicate glass noodles entwined with a medley of flavors while the latter brings the vibrant tastes of Malaysia and Indonesia to the customer's plate by featuring stir-fried noodles enveloped in a rich blend of spices and sauces.
Rice Specials
Crying Tiger's Rice Specials menu boasts a captivating selection that showcases the richness of Asian flavors. The Beef Rendang offers a taste of Indonesia, featuring tender beef slow-cooked to perfection in a blend of aromatic spices, coconut milk, and herbs, and the Char Siu Pork Rice that brings a touch of Cantonese taste to your table, presenting a roasted pork char siu atop a bed of fluffy rice.
Crying Tiger Menu Delivery
Crying Tiger has a menu delivery where customers are able to browse online and order their favorite Thai dishes even in the comfort of their homes through delivery services like FoodPanda.
Crying Tiger Social Media Pages
Join them on social media to stay updated with their latest creations, behind-the-scenes moments, and captivating culinary inspirations. Your support fuels their commitment to excellence and allows them to share their love for food with the world. Connect with them today and let the flavors of Crying Tiger ignite your senses.
Facebook: https://www.facebook.com/officialcryingtiger
Instagram: https://www.instagram.com/cryingtigerstreetkitchenph
FAQs
Where is Crying Tiger located?
You can visit Crying Tiger in various places in Manila like the one in Makati.
What types of dishes does Crying Tiger offer?
Does Crying Tiger source its ingredients from local suppliers?
Yes, Crying Tiger does try to source its ingredients from local suppliers.
Is there a kids' menu available at Crying Tiger?
Yes, they provide meal items specifically for kids.
Are there any special promotions or happy hour deals at Crying Tiger?
Yes, Crying Tiger does often provide promotions throughout the year.
Conclusion
Crying Tiger is a restaurant in the Philippines known for its Thai and other Asian dishes and is one of the go-to places for many food lovers that are looking to experience the different flavors and textures of many dishes from different Asian cuisines. True to its name, Crying Tiger delivers an array of fiery and vibrant dishes that leave diners yearning for more, while simultaneously trying to have innovative twists in the Thai dishes that they offer.