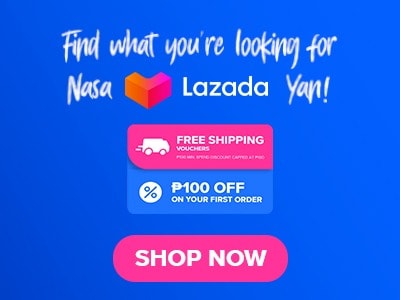 The Marugame Udon menu has traditional Sanuki-style udon bowl dishes that are served hot with a variety of meats, tofu, and toppings. In a theater kitchen, Marugame Udon serves hand-crafted udon bowls, tempura, and beverages as patrons watch their meals being produced.
When consumed in chain restaurants like Torikizoku, yakitori, and kushikatsu, two varieties of Japanese food made up of grilled or fried dishes on skewers, are also seen as a form of fast food. Gyoza, or dumplings in English, come next. Even while they are not frequently considered fast food outside of Japan, there are several brands that concentrate on providing them by the platter as quickly as possible. The list goes on and on, but to put it briefly, it's worthwhile to try the shockingly vast variety of meals in Japan that are categorized as fast foods.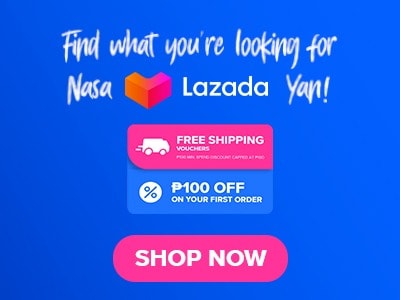 Below, you'll find the updated list of Marugame Udon menu prices.
Menu Items
Price (PHP)

Rice Bowls

Teriyaki Chickendon
175
Beef Yakiniku Don
190
Gyudon
170
Curry Rice
160
Terriyaki Chicken Special
200
Teriyaki Chicken & Beef Yakiniku
220

Udon

Beef Ontama Bukakke Udon (regular)
210
Beef Ontama Bukakke Udon (large)
260
Beef Udon (regular)
185
Beef Udon (large)
235
Kake Udon (regular)
95
Kake Udon (large)
145
Beef Yaki Udon
190
Sukiyaki Ninja Udon (regular)
210
Sukiyaki Ninja Udon (large)
260

Side Dishes

Pork Tonkatsu
75
Ebi Tempura
60
Chikuwa Ten
60
Chicken Karaage
60
Tamago Ten
40
Cheese Sausage
60
Kanikama Tempura
50
About Marugame Udon
The restaurant opened its first branch in the Philippines in 2017. However, it long started before this. Marugame Udon is a secret gem committed to the ancient technique of making substantial, flavorful Sanuki style udon noodles and pairing them with delicious Dashii broths and sauces. Marugame Udon, also known as Marugame Seimen in Japan, first began operations in Kakogawa city, Hyogo prefecture, in the year 2000.
They initially began to grow gradually, but starting in the middle of the 2000s, they started to open new restaurants all across Japan quickly, to the point where in November 2009 they formally became the Udon restaurant chain with the most locations in the nation. Furthermore, they made history in May 2011 when they opened a location in Okinawa, making them the first chain of udon restaurants to have locations in all 47 prefectures. Noodle aficionados and foodies from all around the world, not only in Japan, have praised the eatery. Currently, Marugame Udon has about 200 locations across 12 countries and about 800 in Japan alone.
Marugame Udon Menu Best Seller
One way of experiencing a glimpse of Japan is to order what is best on the Marugame Udon menu. Here are some of its menu items that are a must-try: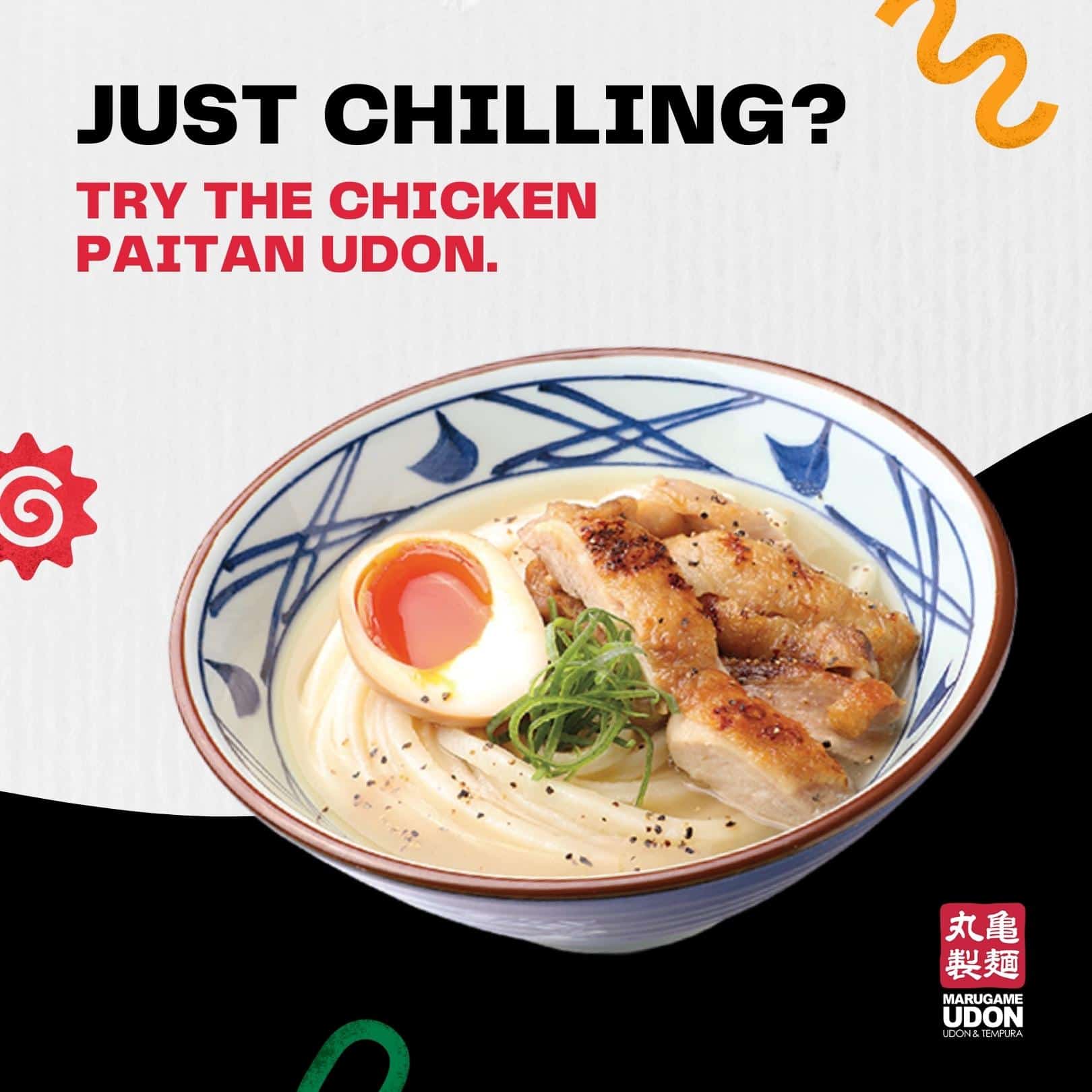 Chicken Paitan Udon – Udon in a hearty broth with a poached Onsen egg and sliced marinated chicken thigh. The thick Udon noodles are bouncy and never soggy, perfectly soaking up the broth like a sponge. The broth from Paitan is flavorful, fatty, and creamy. A flawlessly cooked soft-boiled egg and tender braised chicken complete the dish. Your macronutrients are all in one bowl, and it is already healthy.
Gyudon Rice – Japanese rice that has been cooked is topped with pickled ginger and thinly sliced delicate beef. This Marugame Udon menu consists of a bowl of rice topped with beef and onion that has been boiled in a somewhat sweet sauce that has the flavors of dashi, soy sauce, and mirin.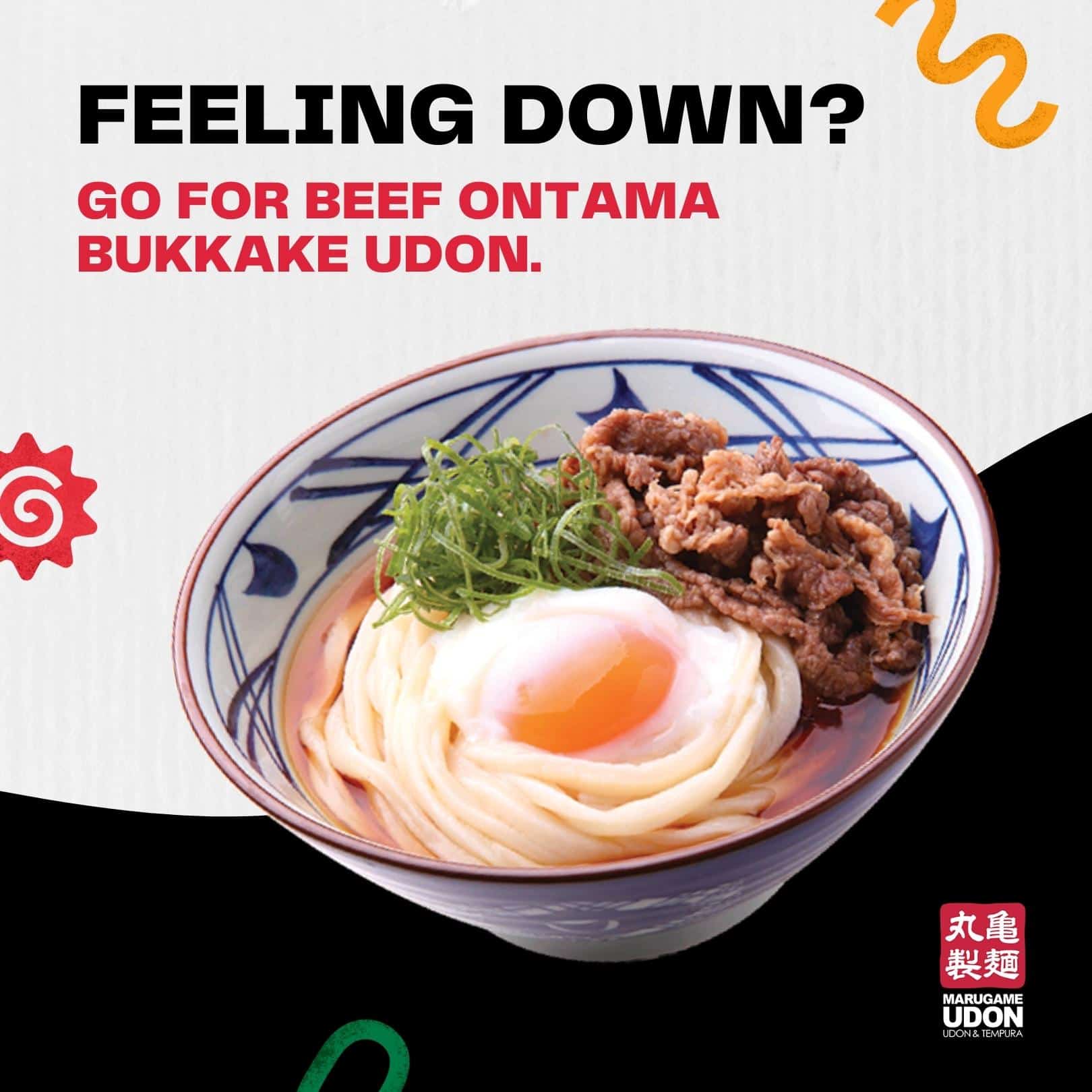 Beef Ontama Bukkake Udon – a serving of boiling udon noodles with various toppings and seasonings and a small amount of soup on top. In comparison to those from other prefectures, the noodles and soup can be served hot or cold and contain more ingredients and different flavors. The same Udon noodles are covered with a heaping serving of juicy Beef Strips, Ontama, and a clear Kake broth. When you try to produce a soft-boiled egg but stop it too soon, you know you receive a developed yolk instead of a creamy egg white when you break the shell open. Ontama is similar to that in certain ways.
Marugame Udon Best Dish
Noritama Omusubi – White rice that has been shaped into a triangle and is served in Japanese cuisine with thin nori strips on top. Ruins from the first century A.D. feature hard clusters of steamed rice that are supposed to be early forms of onigiri. Since that time, soldiers have utilized rice balls as rations and as portable meals.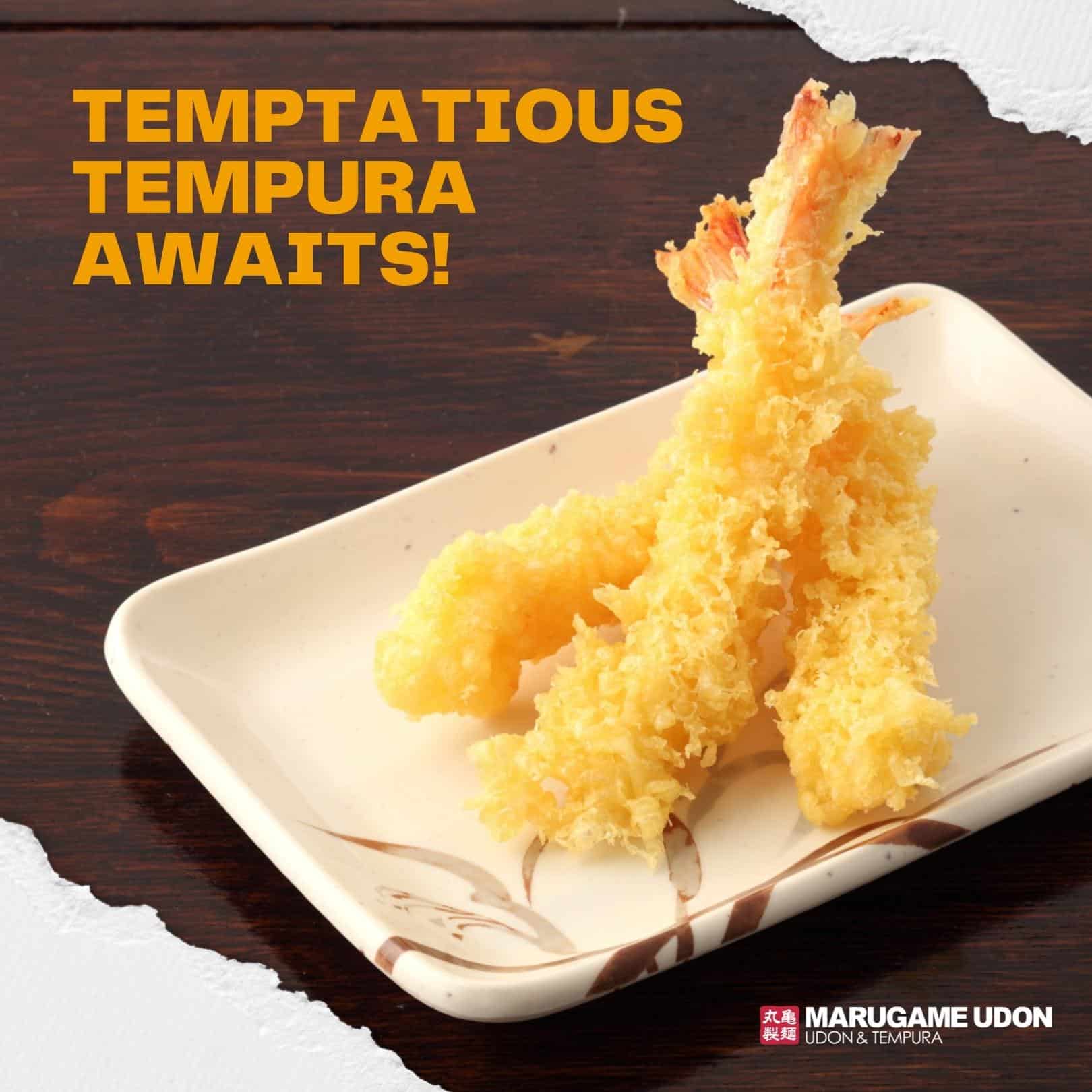 Tempura Kakaiage – In tempura batter, fried veggies include Chinese chives, onions, and carrots. In Japan, kakiage is a preferred style of tempura, particularly at home when various ingredients (often leftovers) are combined in the batter before deep-frying. There are no limitations on the kind of vegetables that can be utilized, including onion, carrot, burdock root, trefoil, mushrooms, and any type of shellfish.
Marugame Udon Teriyaki Chicken Special
Another item on the menu that customers love ordering at Marugame Udon is their Teriyaki Chicken Special. It is steamed rice and chicken thigh with sweet and sticky teriyaki sauce. It is a method of cooking employed in Japanese food in which food is grilled or broiled and then covered in a glaze made of soy sauce, mirin, and sugar.
Marugame Udon Menu Delivery
It could be inconvenient sometimes to go to a Marugame Udon restaurant. There is no need to go to a physical store since you can always order via the GrabFood or Foodpanda app to get a taste of the delicious udon you have always been craving.
Social Media Pages
For more updates regarding the food menu, prices, and promos of Marugame Udon, it is highly recommended to subscribe on their social media pages below:
Facebook: https://web.facebook.com/marugameph/
Instagram: https://www.instagram.com/marugameph/
FAQs
Why is Marugame Udon so popular?
The customers can really feast when it comes to tempura.
Is Marugame Udon from Japan?
It is a chain of udon-focused fast-food restaurants in Japan. Toridoll Holdings Corporation, based in Kobe, runs the chain.
What is Marugame Udon known for?
The incredibly well-liked Japanese eatery Marugame Udon is well-known for its tempura and udon noodles. As customers wait in a line that wraps around the corner for a taste of this new location, you can feel the excitement across the entire retail mall.
Conclusion
The high caliber of the food and the open kitchen system used in every one of Marugame Udon menu are the two key factors behind its success. The fact that they have a noodle specialist named Mensho who visits each branch to demonstrate how to correctly prepare the udon noodles contributes to the food's quality in addition to the fact that they choose high-quality ingredients and have a decent recipe. It may seem incredibly inefficient since there is only one Mensho, but this is done to prevent variations in the taste and texture of their udon noodles throughout all of their restaurants in the nation. Showing the customers how they cook the udon as part of their open kitchen system, which they have introduced in all of their restaurants, gives them a sense of security and serves as entertainment for those who are standing in line. This was well-liked, and it paved the way for the opening of new eateries in the department stores and shopping centers' food courts.