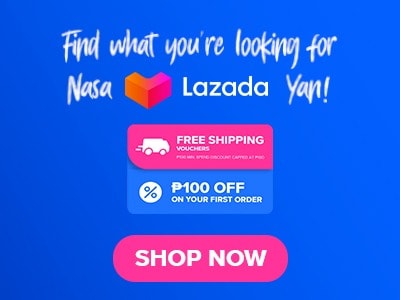 We Filipino love to indulge in this minced pork with chopped onion and chicken liver – we labeled it as Sisig. This sisig is a Filipino dish known to originate from the food capital of the Philippines – Pampanga. In King Sisig they can offer us their King Sisig Menu which is packed with numerous flavorful dishes. These dishes are indeed much closed to the hearts of Pinoy because we can literally see them in every Filipino diner. So, if you would like to experience the flavors of different sisig at King Sisig, then this is your chance to grab that knowledge.
Below, you'll find the updated list of King Sisig menu prices.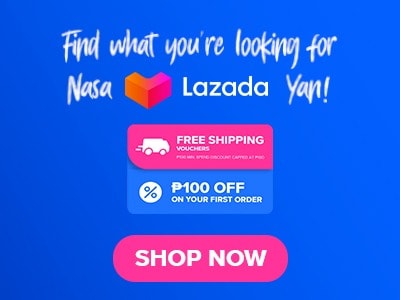 Menu Items
Price (PHP)

Everything on MENU

Chili Ice Cream
15
Ice Milk Halo-Halo
69
King Chicken
75
Porky Pork Royal Feast
179
Sisig Pancit
50
Sizzling Bangus
109
Sizzling Beef Tapa
130
Sizzling Chicken
109
Sizzling Crispy Liempo
140
Sizzling Lechon Sisig
150
Sizzling Pork BBQ
109
Sizzling Porky Pork Sisig
109
Sizzling Seafood
109
Veggie Lumpia
15

Starter Meal

Chicken Sisig
69
Porky Pork BBQ
69
Seafood Bangus
69

Drinks

Bottled Water
20
Softdrinks (In Can)
40
Softdrinks (Large)
42
Softdrinks (Regular)
32
Tea Drinks (1 Liter)
100
Tea Drinks (Large)
44
Tea Drinks (Regular)
34

Party Pack

Coffee Jelly (Half Gallon)
350
Porky Pork Sisig (Good for 15)
900
Porky Pork Sisig (Good for 3)
145
Porky Pork Sisig (Good for 5)
235
Sisig Pancit (Good for 15)
550
Veggie Sisig Lumpia
200
About King Sisig
King Sisig is a famous food kiosk in NCR, it is best known for its Sisig meal that can truly satisfy your hungry stomach. They are offering a plethora of dishes like their best-selling Sizzling Porky Pork Sisig, veggie lumpia, and a lot more!
I can assure you that the food served here at King Sisig is far superior to that of a lousy restaurant. They were able to reach the summit of the Alps because of their genuineness and love of providing excellent service. So, I urge you to keep reading if you want to learn about the top sellers at King Sisig.
King Sisig Menu Best Seller
The restaurant's best-selling dishes are commonly purchased by Filipinos who enjoy eating. King Sisig had a list of its best-selling meals, which are eventually favorites among Filipinos, just like any other food stand. Here are some illustrations of some of King Sisig's most popular dishes, to get to the chase.
Porky Pork Sisig – Enjoy this big platter's combination of sisig, egg, soup, and endless rice. This entire sisig feast is only available for 109 pesos.
Sizzling Pork BBQ – Pork BBQ are literally the best when you made them into Sisig. It is the best partner if you are having fun with your friends while drinking that cold beer.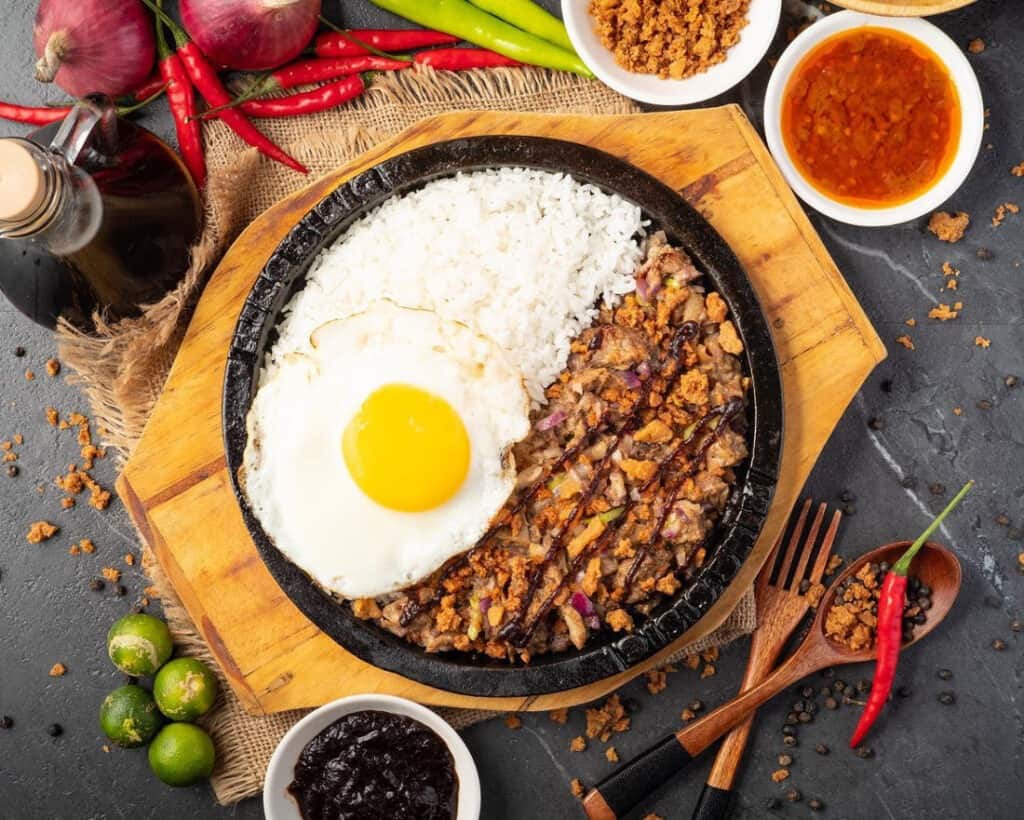 Sizzling Crispy Liempo – The crunchiness of Liempo can really overwhelm you as you took every bite of this King Sisig menu. I firmly believe that it is best if you have that cold soft drinks that can push the chunk of meat that blocks your airway, just add 30 pesos to your bill and you can now have that chilled soft drink.
King Chicken – If you are not craving a Sisig today but still wants to eat at King Sisig; then this meal can be your lifesaver. Take pleasure in every bite of this crunchy large chicken that can be bought for 75 pesos only.
Veggie Lumpia – So technically, if you still don't like sisig and chicken, then this veggie lumpia is perfect for you! Buy this dish for 15 pesos only and have it dipped with the sour taste of their vinegar.
Porky Pork Sisig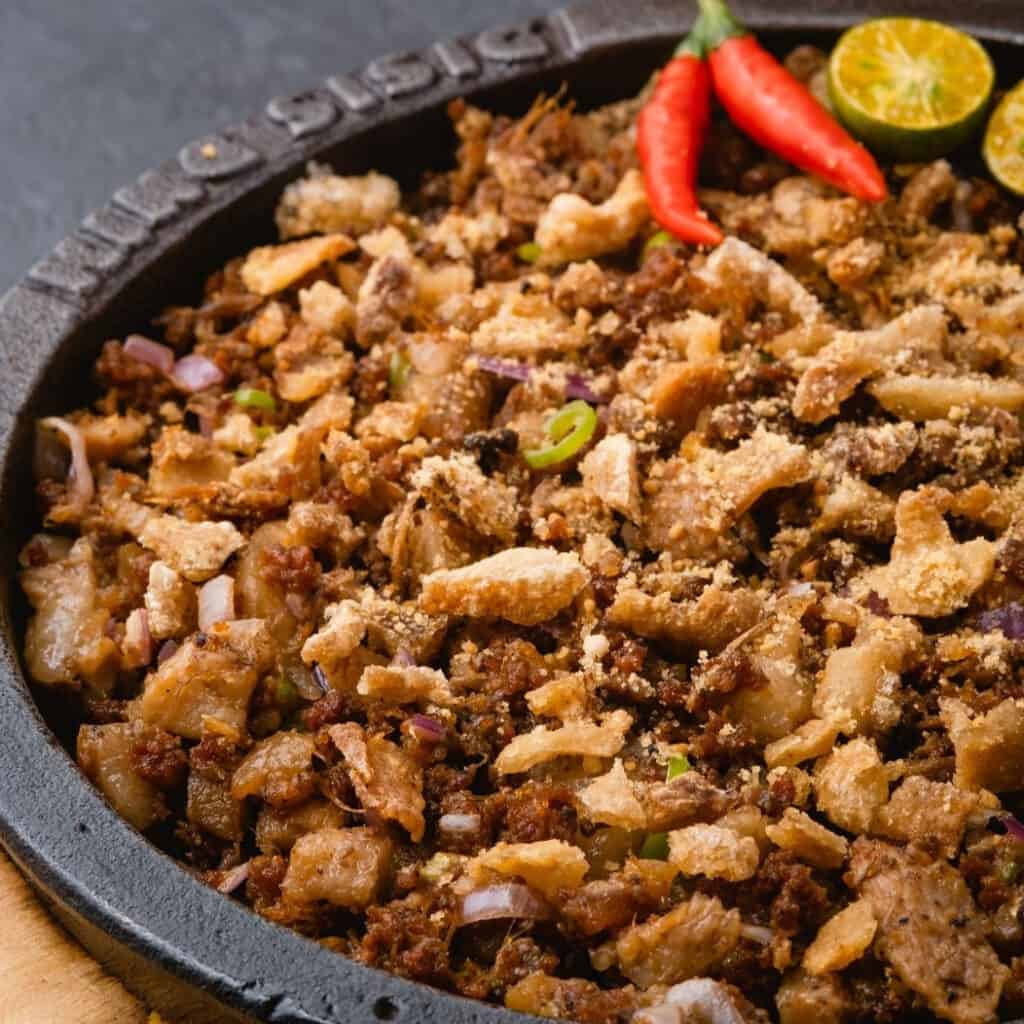 Enjoy the combination of sisig, egg, soup plus unlimited rice in this full platter. This complete sisig meal can only be bought for 109 pesos only.
Porky Pork Royal Feast
The King Sisig menu is an extravagant culinary delight that features an array of delectable dishes all packed onto a single platter. In addition to the renowned sisig, this menu also includes a steaming bowl of hot soup, crispy lumpia, a perfectly cooked egg, and unlimited servings of rice. To round off the indulgence, this menu also comes with a creamy coffee jelly dessert that will leave your taste buds craving more.
Sizzling Lechon Sisig
Indulge in the crunchiness of every bite in this Sizzling Lechon Sisig. You can literally taste the goodness of Lechon Cebu in every bite of this 150 pesos meal.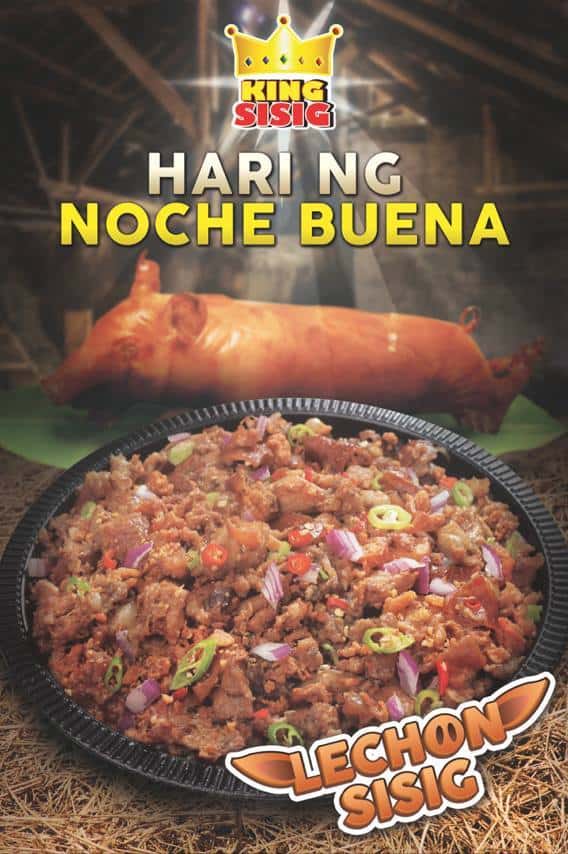 Sizzling Seafood
Attention all seafood lovers! I am thrilled to unveil the latest addition to the King Sisig menu – the exquisite "Sizzling Seafood". This dish is the epitome of innovation and is guaranteed to take your taste buds on a journey to the depths of the ocean. You simply have to try it to believe it!
Starter Chicken Sisig
If you are fond of eating pork sisig, then you can actually buy this starter meal which will only cost you about 69 pesos only. Enjoy your meaty meal as you devour this starter chicken sisig that King Sisig offers.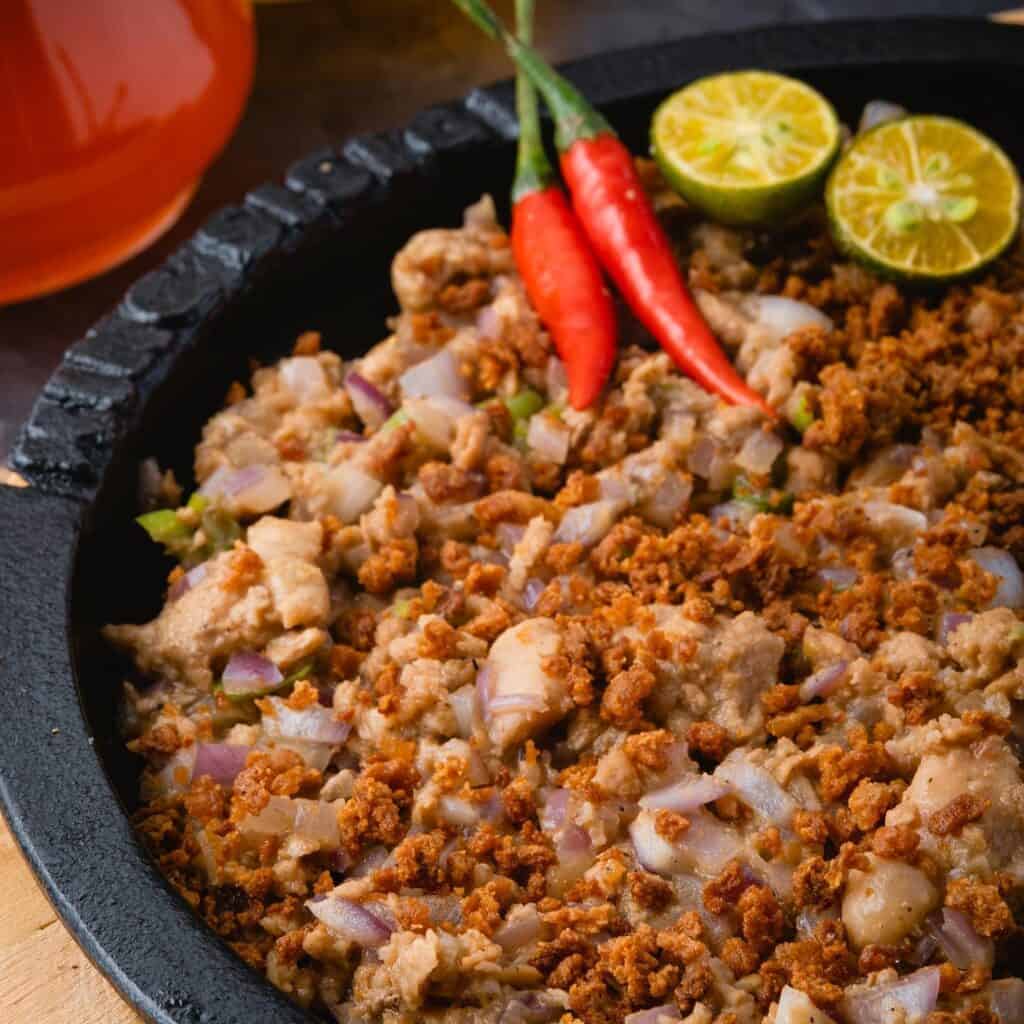 Sisig Pancit
We love to eat on a large platter right? However, if you are going to King Sisig with your friends or family, then I can suggest that you should buy this Sisig Pancit as it can be bought for 550 pesos only and can be shared for up to 15 individuals. A good deal right?
King Sisig Anghang Meter
Individuals who originate from Bicol love to munch their meals with a kick of spices. However, even locals in NCR also like to drizzle their dishes with a bountiful of chilis and spices. At King Sisig, you are free to choose what level of spiciness you wanted for your order.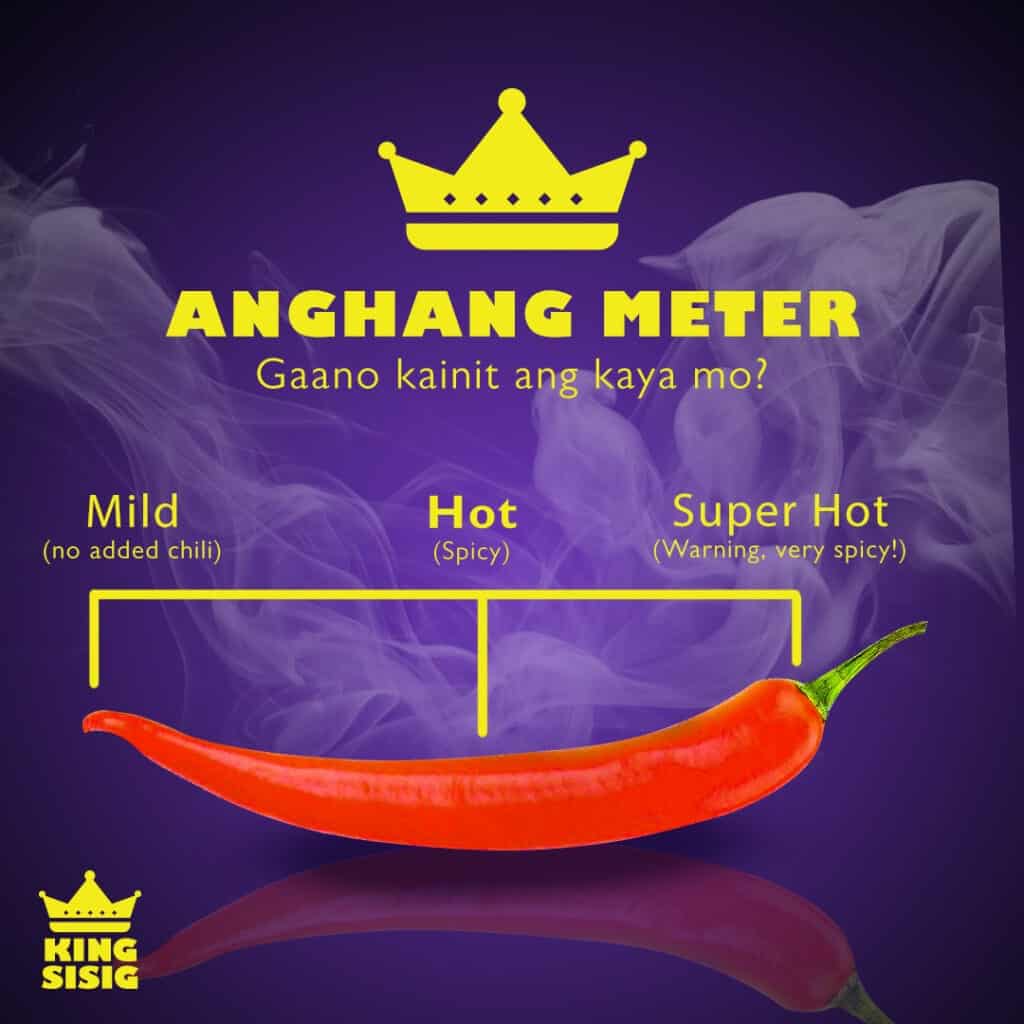 You can choose between mild, medium, hot, extra hot, and super hot. So, if you are looking forward to trying their super hot anghang meter, then prepare yourself because your mouth is about to burn!
Party Pack
Party packs are ultimately best when you are in a large group. Of course, it is your food choice if you want to share every meal with your family or friends. At King Sisig, they can offer you different party packs that can be bought for as low as 145 pesos. The Party Pack menu includes Porky pork sisig, Sisig Pancit, Veggie Sisig Lumpia, and a half gallon of Coffee Jelly. Exciting right? So come and visit today and bring your family and friends to join the happiness that King Sisig can offer.
King Sisig Menu Delivery
King Sisig is indeed famous in the Philippines as it is well known due to its branches that are scattered across the country. Since we are living in a technological society, we now want to know where to locate them and want to know their contact number so that we can actually get in touch with them. With this, I want to present you with the branches of King Sisig.
168 Shopping Mall – 0946 396 6193
Ayala Malls Feliz – 0912 798 3317
Robinsons Novaliches – 0946 531 7408
SM City Baliwag – 0930 123 6036
Market, Market – 0961 325 5330
Comembo Commercial Center – 0910 213 8543
SM City Valenzuela – 0921 359 7691
PCU Taft – 0950 153 0167
NE Pacific Mall – No number
Farmers Market Cubao – 0906 741 0501
Ayala Fairview Terraces – 0920 819 8904
SM Megacenter Cabanatuan – 0935 330 5425 | 0916 997 1439
Isetann Cinerama Complex – 0977 239 3135
SM Center Las Piñas – 0950 987 0931
SM City Novaliches – 0935 743 5955
SM City Rosario – 0948 349 1161
Ali Mall – 0921 920 5923
SM City Sta. Rosa – 0915 759-1909
There are actually more branches, so if you want to know more then hit this link: https://booky.ph/biz/king-sisig-168-shopping-mall/branches/
Social Media Pages
King Sisig has an active staff that regularly posts about everything news in their restaurant. Follow them to get exciting promos, and discounts, or even join their contests to win a prize! The links to their social media pages are provided below.
Facebook: https://www.facebook.com/kingsisig
Instagram: https://www.instagram.com/kingsisig/
Twitter: https://twitter.com/kingsisig
Conclusion
There is no doubt that eating with friends and family around a cheerful table is very common in the Philippines. No matter where you go to dine, Filipinos are always beaming as they eat. Those grins can be a result of the delectable food that was provided or the pleasant conversation they are having at that particular table. It is true that a way to everyone's heart is through their stomach, which is why King Sisig and its menu can truly uplift our tiring day by simply offering us a delightful meal. So, what are you waiting for? Come and visit King Sisig today!