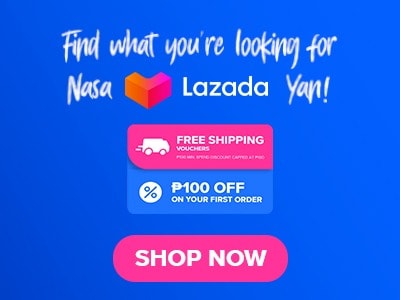 Pancit is one of the most common foods that you will see at a Filipino party. They say that it's not a Filipino gathering if there's no pancit and wherever Filipinos are there's always a pancit on every occasion. The article for today is a great recommendation for you since this place offers one of the best-tasting pancit malabon that you can find in the market. And in fact, they are quite popular about it. Have you bumped into one of Dolora's Pancit Malabon? if not and you're into pancit malabon, this is the right article for you. Dolora's Pancit Malabon menu also offers other dishes aside from pancit malabon that are Filipino favorites so you have a lot of options with them. Let's get to know Dolora's more, so without further ado let's go!
Below, you'll find the updated list of Dolora's Pancit Malabon menu prices.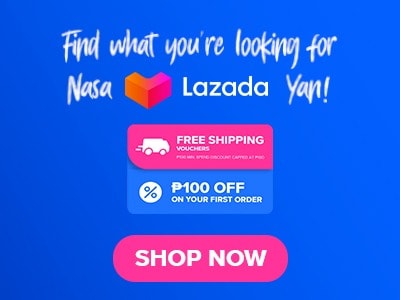 Menu Items
Price (PHP)

Pancit malabon

Size 9" Bilao
170
Size 10" Bilao
220
Size 12" Bilao
340
Size 14" Bilao
560
Size 15" Bilao
730
Size 16" Bilao
840
Size 18" Bilao
1060

Specialties

Special Lumpiang Shanghai
120
Special Chicken Wings
150
Chicken Lollipops
150
Special Dynamite
130
Super Jumbo Crispy Pata
450
Special Crispy Sisig
120
Letchon Kawali
250
About Dolora's Pancit Malabon
1990 is the year when Dolora's started their business. This place is offering Filipino favorites and specialized in pancit Malabon, they're in the business for 3 decades already and already created their name especially when it comes to pancit malabon (a kind of pancit in the Philippines). Their pancit malabon which is their signature item is not just delicious but it is made with a lot of toppings that will truly boost your appetite. Pancit Malabon is a delicious noodle dish (pancit) that actually originated in Malabon, a city of the National Capital Region. This dish might be mistaken for to pancit palabok since the two pancits resemble each other but the seafood and toppings used in pancit malabon are different and just loaded.
So, if you are fond of Filipino foods then you better visit Dolora's Pancit Malabon, clients may also try other Filipino favorites. Aside from that their place usually is a takeaway place where you will just order and take your order away with you and to be honest I haven't seen any branch of Dolora's where you can dine in, im not sure correct me if I'm wrong. Branches can be found in Metro Manila and other nearby towns. 
Pancit Malabon
Pancit malabon is the staple dish menu of Dolora's House of pancit malabon. Their pancit malabon is quite popular among customers since everybody knows that their pancit malabon is one of the most overloaded pancit malabon at the same time delicious that you can find in the market. Tried ordering their pancit malabon and yes I was speechless at how loaded it is, it has a lot of toppings like sliced eggs, bits of chicharron, ground meats, and shrimps.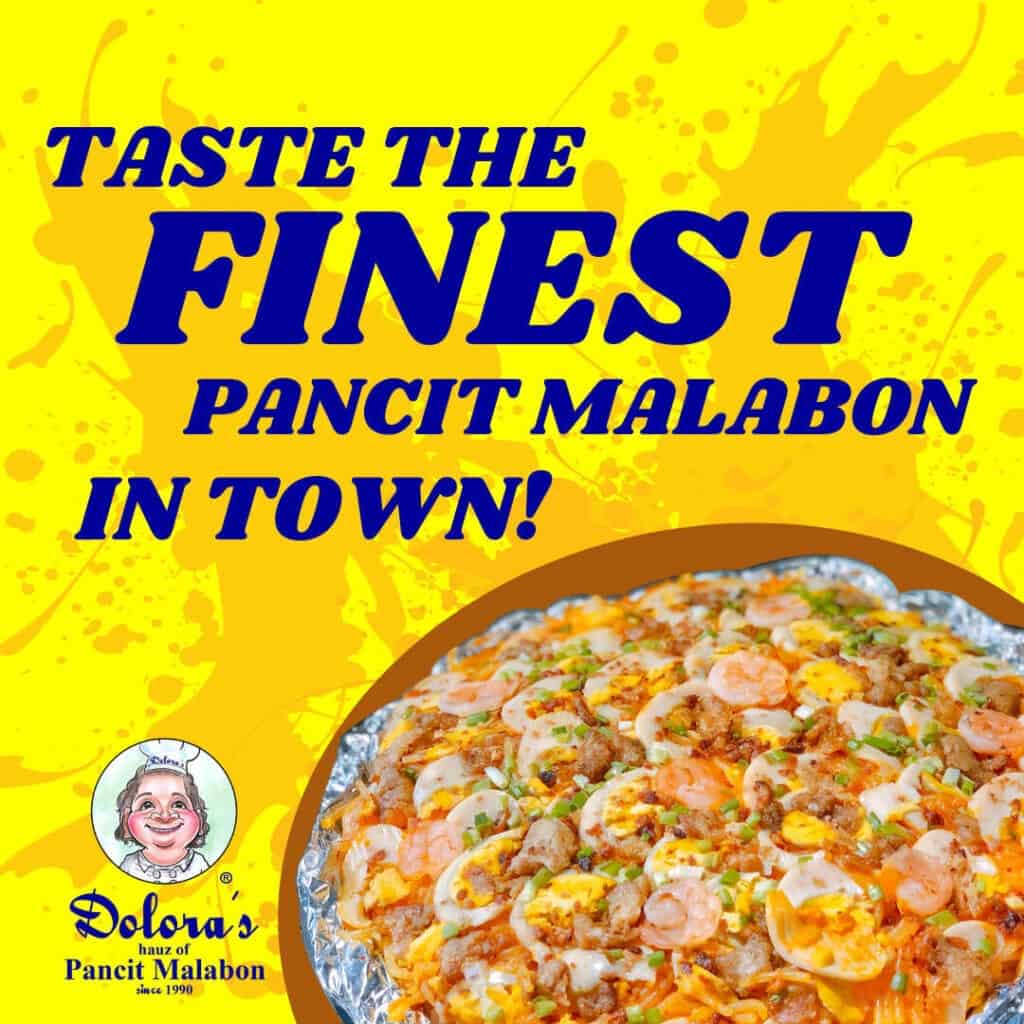 When it comes to the taste it is very tasty, the umami flavor of shrimp and squid and meat combined all together and create a great flavor. You can also purchase their pancit malabon based on your needs and start with good for 2-3 persons until good for 32-34 person kind of serving.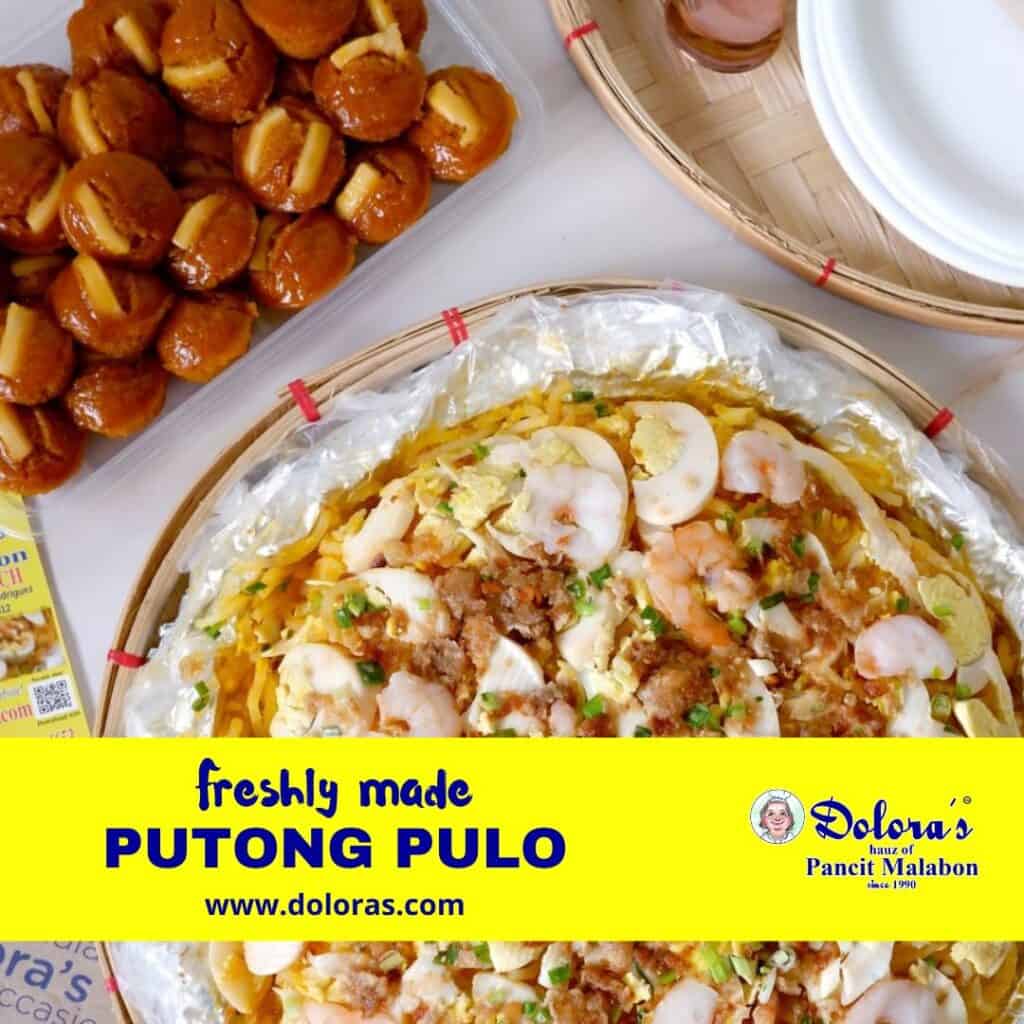 Dolora's Pancit Malabon Menu Specialties
Dolora's Pancit Malabon also offers other Filipino favorites included on their specialties menu. The first item on this menu is their Special Lumpiang Shanghai. This Tasty and crispy Shanghai is packed with great flavors and deliciousness in every bite. They serve this in 15 pcs. Their special lumpiang shanghai is meaty it also has some vegetable extenders like onions, celery, and carrots.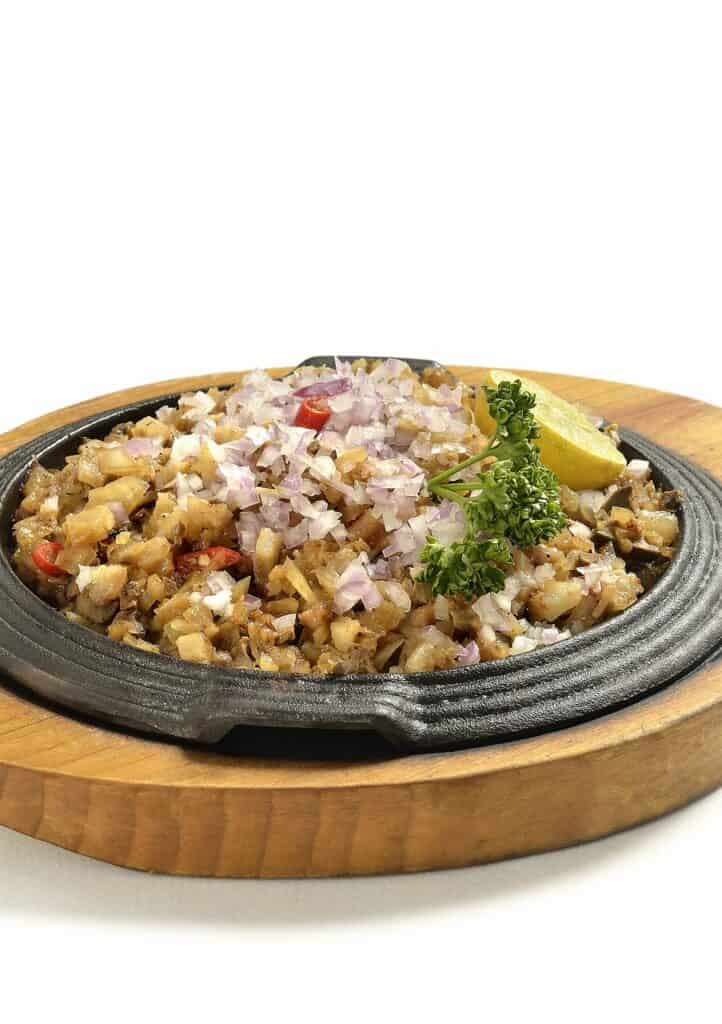 The next item on this menu is their Special Chicken Wings. This one is Crispy wings that will linger on your taste bud. They arrange this 9 pcs per serving. The chicken wings are delicious, very flavorful, and have that distinctive taste that you can only find at Dolora's. If their special chicken wings are not enough then why don't you try their Chicken Lollipops, their chicken lollipops are crispy and crunchy cooked chicken where you can taste deliciousness in each bite. They serve this one-half kilo and are very affordable.
If you're looking for something spicy you can order their Special Dynamite. This Special dynamite menu of Dolora's Pancit Malabon is just like lumpiang shanghai but the twist is it has a whole jalapeño inside that lumpia wrapper and palaman meat, this will make your taste bud twist surprisingly delicious, and has that right amount of spiciness.
The next item on this menu is their Super Jumbo Crispy Pata. Super crunchy crispy pata is Good for 5-6 Persons since the pata when cooked is still quite huge, this one is also popular among their customers. Along with their Special Crispy Sisig, which is great with rice as ulam or with beer as pulutan. This one is 300g per serving. Last but certainly not least is their Letchon Kawali. Their lechon kawali is fresh and crispy at the same time the pork is tender inside and juicy. They arrange this one good for 2-3 Persons per serving.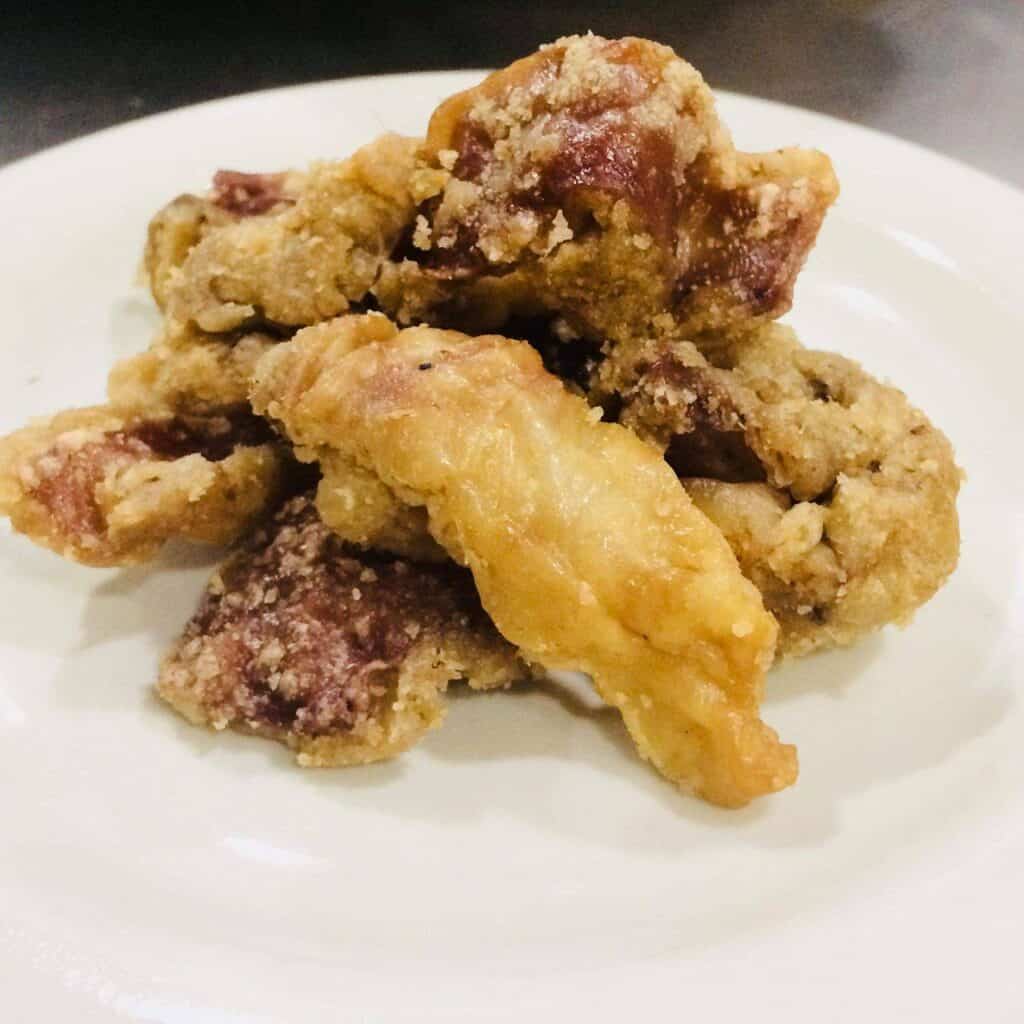 Dolora's Pancit Malabon Menu Delivery
Ordering is made easier at Dolora's Pancit! All you need to do is send them a message on their Facebook account. And guess what? You have more options too! You can also use other delivery services like FoodPanda or GrabFood. Or if you prefer, just call their branch directly to place your order. So, whether you're using Facebook, FoodPanda, GrabFood, or calling them, you can get your delicious Pancit from Dolora's in a convenient way.
Here are some branch phone numbers that you can call. 
Better Living Parañaque Branch – 0287349775
Sucat Branch – 0288332398
Dian branch – 09602377708
E. Rodriguez Branch Q.C – 0287318590
Bambang tondo Branch – 0283542765
Makati Branch) – 09684005102
BFRV Las Piñas Branch) – 0288323471
Caniogan Branch – 09684005130
Mandaluyong Branch) – 0286344288
Social Media Pages
Social media is the best place to see the latest updates of Dolora's Pancit. You can find out about the delicious taste of tradition and try flavors that people have loved for a very long time. To be a part of the exciting Pancit Malabon journey, just follow them now. By doing that, you won't miss any of their special updates, and you can be a part of their amazing food adventure. Don't wait, start following Dolora's Pancit on social media today!
Facebook: https://www.facebook.com/dolorasonlineorder/
Instagram: https://www.instagram.com/doloraspancitmalabon
TikTok: https://www.tiktok.com/@doloraspancitmalabon
Youtube: https://www.youtube.com/@doloraspancitmalabon
Twitter: https://twitter.com/dolorasofficial
LinkedIn: https://www.linkedin.com/in/dolora-s-pancit-malabon
Website: https://online.doloras.com/
FAQs
What is Dolora's Pancit Malabon?
Dolora's Pancit Malabon is a place that offers special pancit malabon and other specialties that are usually pinoy favorites. 
Where is Dolora's Pancit Malabon located?
Dolora's Pancit Malabon is located in mega manila and other nearby towns. 
What other dishes does Dolora's Pancit Malabon offer?
They have this specialties menu where they offer other dishes just as lumpiang shanghai, crispy pata, sisig, and many more.
Does Dolora's Pancit Malabon cater for events or large groups?
Yes, actually Dolora's Pancit Malabon can feed up to 34 people in one bilao. Their other products are also great for sharing.
Conclusion
Dolora's Pancit Malabon is the perfect place to go if you're craving something Filipino and of course, you love to try or order their famous and delicious pancit malabon. Dolora's menu might be limited but every item on their menu is delicious and will surely tickle your tastebuds for more. This place serves its products fast while giving the best customer service possible. Dolora's is an amazing place that I can always recommend especially if you're having an unexpected event and don't know what to offer to your guests. Foods are delicious and highly recommendable place.