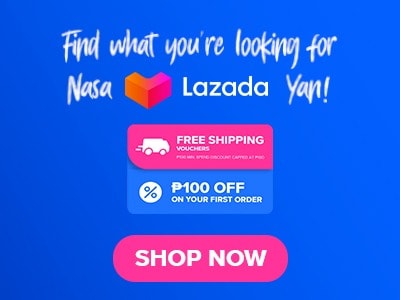 Craving for seafood? Nowadays, seafood is widely appreciated by everyone in all social classes. I found a place for you that offers delicious seafood and other meal. The Kapitan Gimmo menu actually has a lot to offer, they even have an unlimited seafood feast that is great for your budget. Maybe you already heard about an "Aswang" story about Kapitan Gimmo, no worries this restaurant has nothing to do with that, no worries nothing is weird in this restaurant. This seafood restaurant is a great spot for seafood lovers so let's go and take a look at their menu best sellers and prices. Let's go!
Below, you'll find the updated list of Kapitan Gimmo menu prices.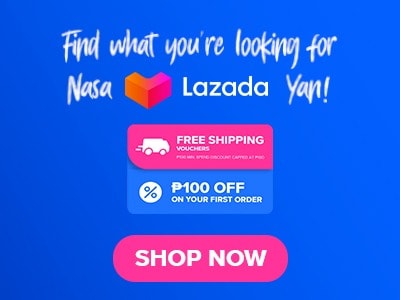 Menu Items
Price (PHP)

Gimmo's appetizer

Garlic peanuts
50
Manggang hilaw with bagoong
98
Enseladang talong
98
Baked scallops
220
Sizzling scallops
198
Sizzling oyster
198
Sizzling seafood
225
Baked oyster
225
Baked mussels
198
Oyster pancakes
150
Calamari
128
Crispy salmon belly fries
128

Soup

Crab & corn
238
Sinigang na suahe
248
Sinigang na salmon belly sa miso
228
Seafood spinach soup
238
Bulalo soup
368

Grilled

Salmon belly
228
Salmon steak
398
Stuffed pusit
298
Blue marlin belly
428
Bangus
288
Tuna belly
228

Noodles and vegetables

Birthday noodles
248
Pansit canton guisado
228
Canton bihon guisado
228
Special chopsuey
228
Pinakbet
228
Buttered vegetables
228

Seafood overload

Fish fillet
228
Calamari
228
Salt and pepper squid
228
Garlic squid
228
Garlic butter shrimp
258
Camaron rebosado
258
Salted egg shrimp
288
Crispy salmon belly fries
228

Chicken

Garlic butter chicken
278
Fried chicken
278
Grilled chicken teriyaki
258
White chicken
278
Soy chicken
278
Chicken BBQ
258

Beef

Bulalo steak
348
Japanese beef cubes
399
Tenderloin salpicao
298
Roasted beef with mushroom gravy
348

Pork

Crispy pata
600
Lechon kawali
258
Inihaw na liempo
258
Bbq liempo
258
Salt & pepper spareribs
278
Grilled pork ribs
278
Sweet and sour pork
278

Rice

Tinapa fried rice
218
Yang chow fried rice
218
Seafood fried rice
218
Beef fried rice
218
Garlic rice
118
Plain rice
38

Gimmo's dimsum

Hakaw
98
Siomai
88
Sharks fin
88
Tausi spareribs
88
Chicken feet
85
Fried shrimp dumplings
95
Siopao asado or bolabola
80
Spring rolls
88

Gimmo's platter

Dimsum platter
248
Shrimp platter
499
Seafood platter A
499
Seafood platter B
499
Seafood platter C
799
BBQ platter
799
Steak platter
888
Fish platter
999

Gimmo's Unli

Unli seafoods
599
Unli seafoods with crabs
799

Gimmo's drinks

Softdrinks in can
55
Fresh fruit shake
135
Iced tea pitcher
160
Iced tea bottomless
65
Hot tea/ coffee / mineral water
45
Four seasons juice/pineapple juice
75
Cranberry juice pitcher
250
Cranberry juice glass
100
San mig light/pilsen/apple
75
Heinekenbeer bucket
75
Red/white wine glass
200
Santa carolina red wine bottle
750
Hardy's merlot red wine bottle
750
Premio fruity white wine bottle
750
Hardy's moscato red wine glass
200
Hardy's moscato red wine bottle
1000
Black label shot
150
Black label bottled
2000
About Kapitan Gimmo
Kapitan Gimmo restaurant is a Filipino restaurant that offers a variety of Filipino dishes, especially seafood. This restaurant already made its name in the market because of its delicious dishes and great seafood feast. They bring authentic seafood dishes from capiz to manila as we all know capiz is the seafood capital of our country serving customers delicious and fresh kinds of seafood all the time. Kapitan Gimmo has mouth-watering and fresh seafood available on its menu like oysters, mussels, shrimp, crabs, and scallops. Their unlimited seafood is priced at only 599 PHP per head, talking about affordable right? They are open from 11 AM until 11 PM. Guily Alquiros is the president of Kapitan Gimmo seafood restaurant, as of today this restaurant has already grown and has branches nationwide because they value good quality food and great service for customers.
Kapitan Gimmo Menu Best Seller
In this comprehensive list, we have curated the most popular dishes from the Kapitan Gimmo menu. Our selection is based on insightful interviews with the restaurant's crews as well as our own firsthand experiences. These culinary creations have garnered immense admiration and have been tested by numerous satisfied customers.
Garlic Butter Shrimp
Try their garlic butter shrimp and for sure this will be your new favorite on their menu. It has a fresh taste, and the garlic and butter really mix well with the shrimp and create delicious flavor.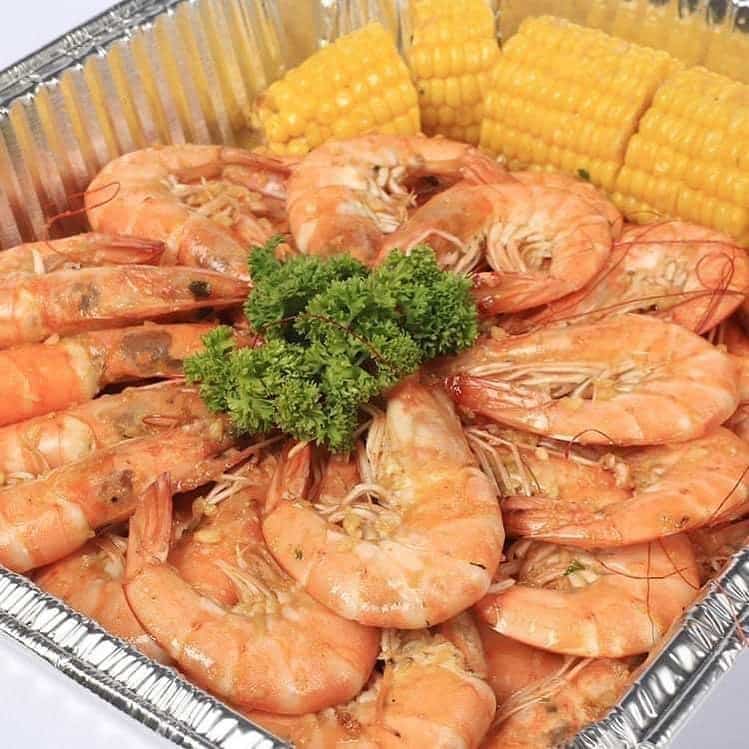 When it comes to the taste it is delicious and has a just right flavor and is not too salty. It has an amazing flavor of garlicky and buttery at the same time with a hint of a little sweet side. This garlic butter shrimp is perfect for rice, pasta, or even just by itself alone because it is already good.
Dimsum Platter
Kapitan Gimmo's menu is not all seafood because they also serve a few traditional Chinese cuisines. Their dimsum platter includes spring rolls, hakaw, siomai, sharks fin, siopao, and chicken feet. If you don't know what to order then this one is perfect for you. A Dimsum platter is also great for sharing as we all know we Asian people love to share food with family and friends. They also serve their dim sum platter with special dipping sauce for a more delicious experience.
Sweet and Sour Pork
If you don't have an idea about what to order make sure that you try their sweet and sour pork. This is a chopped piece of pork with a sweet and a bit tangy flavor and sesame seeds on the top. The service is quite big as well which is good. Their version of sweet and sour pork is one of the best-tasting sweet and sour pork dishes that I have tried in years. Actually, this is my favorite on their menu since I can only consume just a little amount of seafood.
Surf and Turf
This is Kapitan Gimmo menu is actually their number-one bestseller. Their surf and turf are mixed with seafood like crabs, shrimp, mussels, and squid in different ways prepared. They also serve this with Japanese corn. You can have their surf and turf for as low as 1300 PHP only.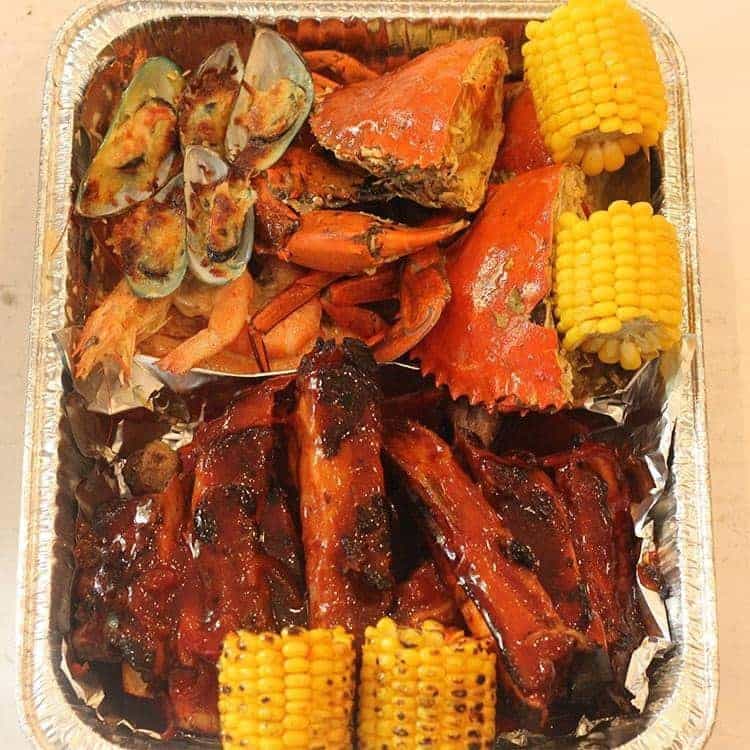 You can choose which way you want your seafood to be prepared whether it's steamed, sweet chili, garlic butter teriyaki, fried garlic, or barbecue. This surf and turf will surely make you wanna use your hand while eating because it has a lot of flavors.
Baked Mussels
We all know that mussels are quite similar to clams and oysters just less slimy but mussels are really good when baked. Kapitan Gimmo's version of the Baked Mussels menu is cheesy, creamy, and delicious. It has an ocean flavor mixed with spices and cheese and it's a masterpiece. Their baked mussels are also bigger than the usual mussels that we can find in the grocery, talking about quality. They serve the freshest baked mussel every day straight from capiz. you could get this delicious treat for only 1099 PHP.
Unli
Kapitan Gimmo offers an unlimited seafood menu all you want. For as low as 599 PHP only you can avail of their unlimited seafood which consists of fish fillets, scallops, squids, mussels, shrimp, and oysters.
They also have unlimited seafood with crabs for only 799 PHP only you will get to enjoy unlimited crabs and their unlimited seafood which consists of oysters, fish fillets, scallops, shrimp, mussels, and squid.
Ala Carte
On Kapitan Gimmo's ala carte menu, you will have a lot of options. They have a variety of soups, grilled dishes, noodles and vegetable dishes, seafood overload, chicken, beef, pork, and different cooking versions for rice.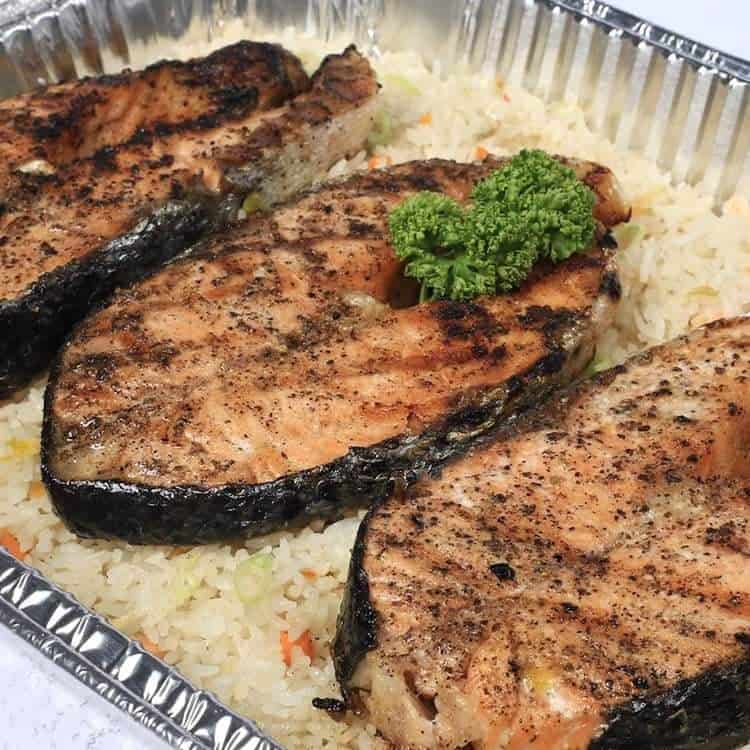 Ala carte menus are also affordable and great for sharing or if you're going to their restaurant accompanied by colleagues friends or family.
Dimsum
Kapitan Gimmo is not only focused on seafood but also has dimsums. They have a variety of dim sums to choose from like hakaw, siomai, sharks fin, tausi spareribs, chicken feet, fried shrimp dumplings, siopao, and spring rolls. If you cant choose which one to choose you can try their dimsum platter to enjoy many kinds of dim sum in just a single order.
Platters
Kapitan Gimmo's platter is made for sharing; they have a Dimsum platter and a shrimp platter which you can choose if you like halabos, salted egg shrimp, or garlic butter shrimp. They also have Seafood platters, BBQ platters, steak platters, and fish platters.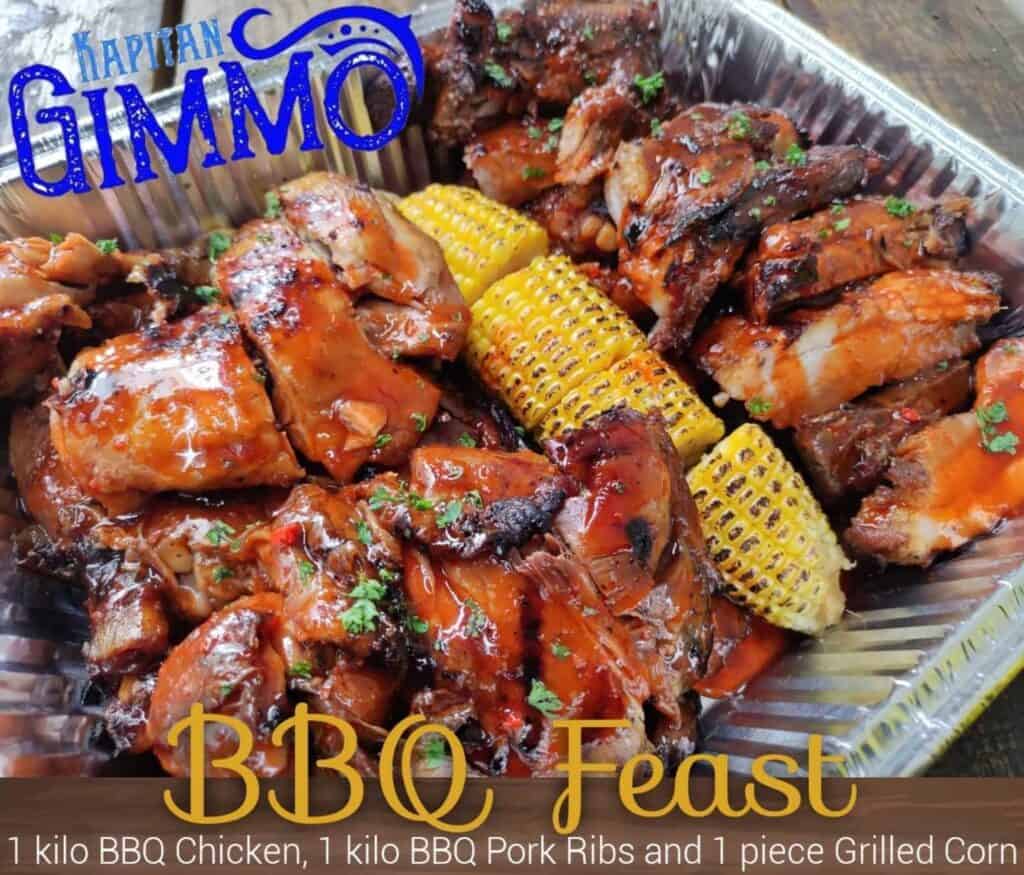 Kapitan Gimmo Menu Delivery
A lot of Kapitan Gimmo's branches offer delivery. All you have to do is to message them on their social media accounts. You can also use GrabFood or other delivery services that are available in your area.
Social Media Pages
Follow their social media pages to get notified and updated on their latest news. You can message them to have advance orders for your gathering, or just simply crave. You can refer to the links listed below to get redirected to their pages.
Facebook: https://www.facebook.com/kapitangimmo/
Instagram: https://www.instagram.com/kapitangimmo/
Twitter: https://twitter.com/kapitangimmo
TikTok: https://www.tiktok.com/@kapitan_gimmo
Conclusion
Great place to go for your seafood cravings. The Kapitan Gimmo menu has all of your favorite seafood dishes that are fresh and of course delicious. The staffs are fast and approachable, cool service. Their seafood platter is really worth it. Everything on their menu is a good place and is also clean and spacious. This place is also customer friendly which is really great. Highly recommended for everyone who loves to enjoy eating fresh seafood at an affordable price.