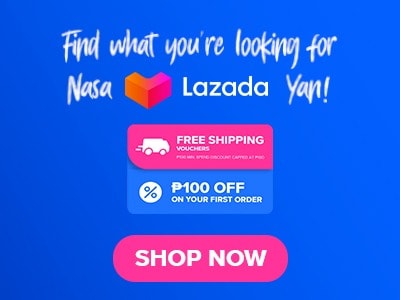 The Sisig Society menu strives to introduce sisig, a well-known Filipino delicacy, to both their local and foreign guests. The Sisig Society is renowned for its variety of sizzling dishes. The most popular ones include Sisig Nachos, Bacon Bagnet, and Chicken Skins. Of course, the food they provide is of the highest quality. The price is also reasonable, and they will certainly make you feel like you got your money's worth by providing generous portions of each of the dishes that they serve. Additionally, to provide their clients with the best dining experience at Sisig Society, they place a high priority on the freshness of their ingredients.
Below, you'll find the updated list of Sisig Society menu prices.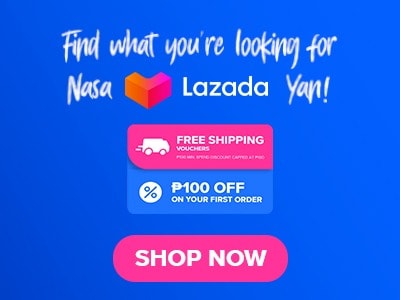 Menu Items
Price (PHP)

Pork Sisig

Spicy Pork
189
Classic Pork
189
Sarsa Pork
189

Chicken Sisig

Bacon and Cheese chicken
189
Classic Chicken
189
Spicy Chicken
189

Combo Savers

Classic Pork sisig with Veggie Kare Kare
179
Spicy Pork with Chicken Skin
179
Classic Chicken sisig with chopsuey
179
Spicy Chicken Sisig with Veggie Kare Kare
179

Favorites

Crispy Kare Kare
189
Inihaw na Liempo
199
Bangus Belly Sinigang sa mangga
189
Nilagang Bulalo
199

Appetizers

Sisig Nachos
179
Bacon Bagnet
129
Chicken Skin
129

Veggies

Veggie Kare Kare
89
Sizzling Tofu
99
Sizzling chopsuey
119

Rice

Plain Rice
30
Garlic rice
35
Sisig rice
40
About Sisig Society
Sisig Society is a new restaurant that specializes in creating original sisig dishes and other Filipino dishes that have been reinvented and given a new twist. They are located at Dela Rosa Car Park, Legaspi Village, Makati City. Their location is very convenient for all of those who are living in the city of Manila. They provide tasty and affordable traditional Filipino dishes that were made more exciting because of the twist that they added. Sisig Society strives to provide both locals and foreigners with high-quality traditional Filipino dishes that are also affordable.
Sisig Society Pork Sisig Menu
It is a well-known Filipino dish that is frequently served as the meal's starter or main course. The major ingredients that make up this dish are minced pork flesh, pig ears, or its face. Onions, chili peppers, and chicken liver are added as extra components. This sizzling dish is also a very popular side dish among Filipinos whenever they are having a drink. A cold beer goes well with this dish.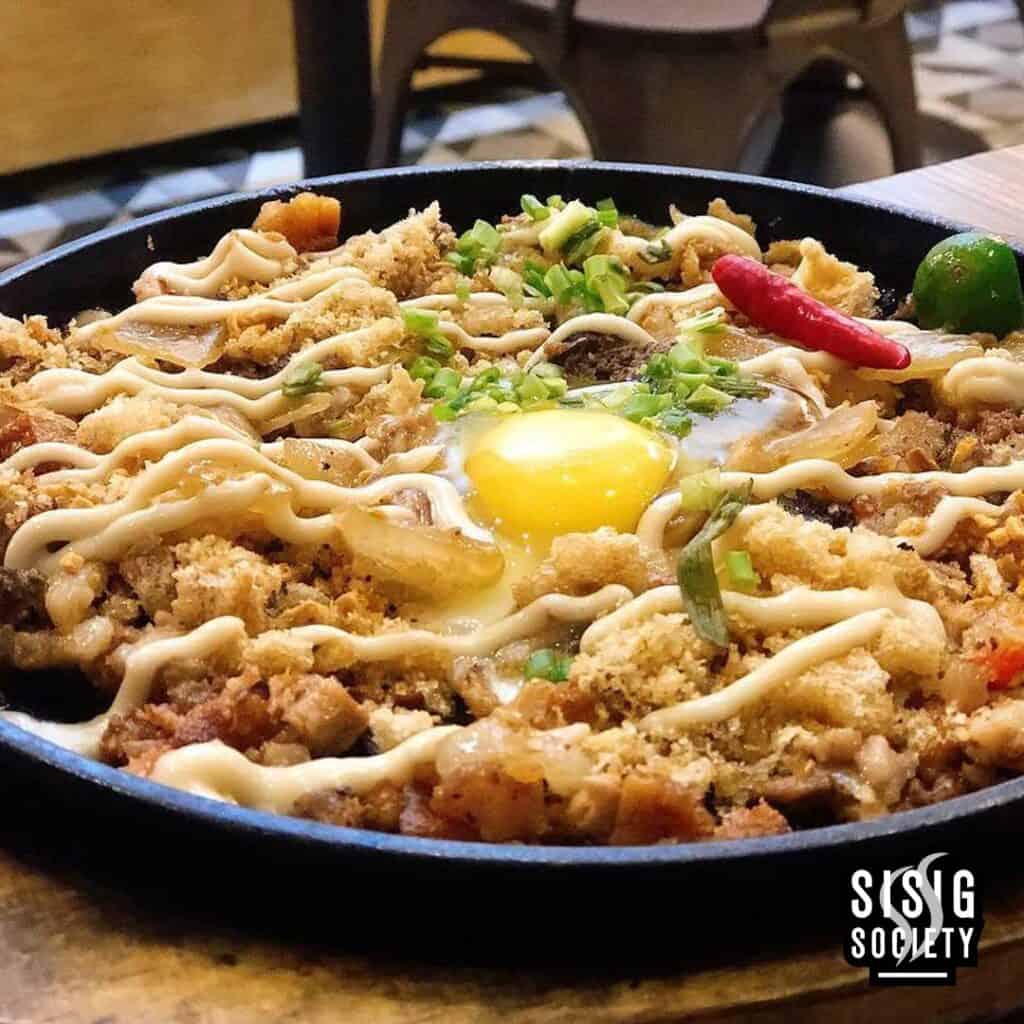 This Filipino dish has the perfect blend of salty and fatty flavors from the grilled pork with a great layering of the fruity citrus flavor from the calamansi and the sweetness from the purple onions.
Chicken Sisig
It's the chicken version of the popular Filipino dish pork sisig. A combination of chicken liver and other meats. Calamansi, soy sauce, onions, green chilies, and mayonnaise are used to season chicken sisig. Finally, this Sisig Society menu is seared on a cast iron pan and then served with an egg on top. Diners can also opt to add red chilies if they want their sisig to be really spicy and hot.
Sisig Society's popular chicken sisig is topped with crispy chicharron, caramelized onions, and its own secret sauce. Of course, the egg on top will not be overlooked to complete their special chicken sisig. One chicken sisig comes with one cup of rice.
Combo Savers
Sisig Society's combo savers are made up of classic sizzling dishes that every Filipino loves! Each item on the combo saver menu from Sisig Society is perfect for any kind of meal, whether it is served as an appetizer, a side dish, or the main course of the meal. The fact that this menu is made up of mostly budget-friendly dishes is one of its strongest features. And of course, their tastes are an absolute bomb as well!
This menu is composed of the following items: Classic Pork Sisig with Veggie Kare Kare, Spicy Pork with Chicken Skin, Classic chicken Sisig with Chopsuey, and Spicy Chicken Sisig with Veggie Kare Kare.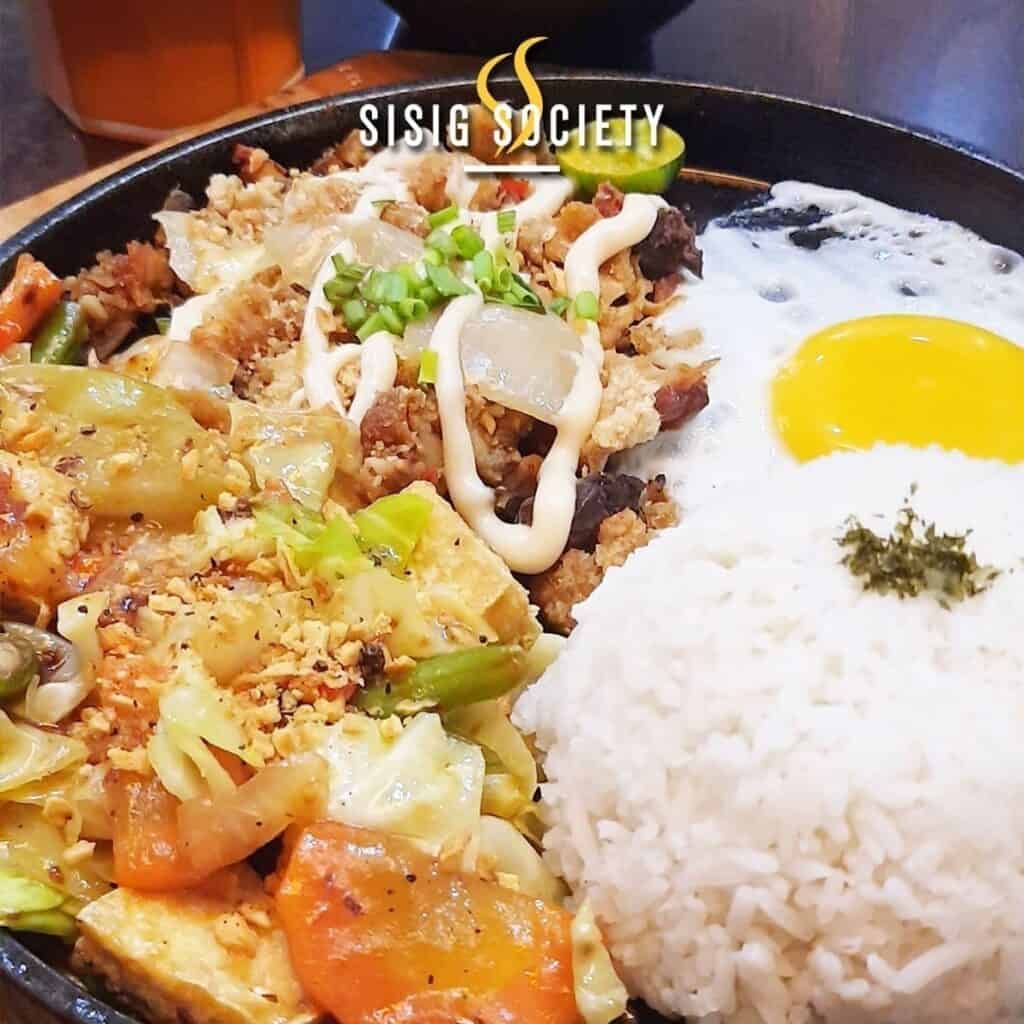 Favorites
This menu is composed of traditional Filipino classics. Crispy kare kare, inihaw na liempo, sinigang na bangus belly, and nilagang bulalo are what make up this menu, all of which are the very definition of a Filipino classic. Most of the time, these dishes won't disappear from every Filipino's home whenever there are occasions in the Philippines, whether they are small or large.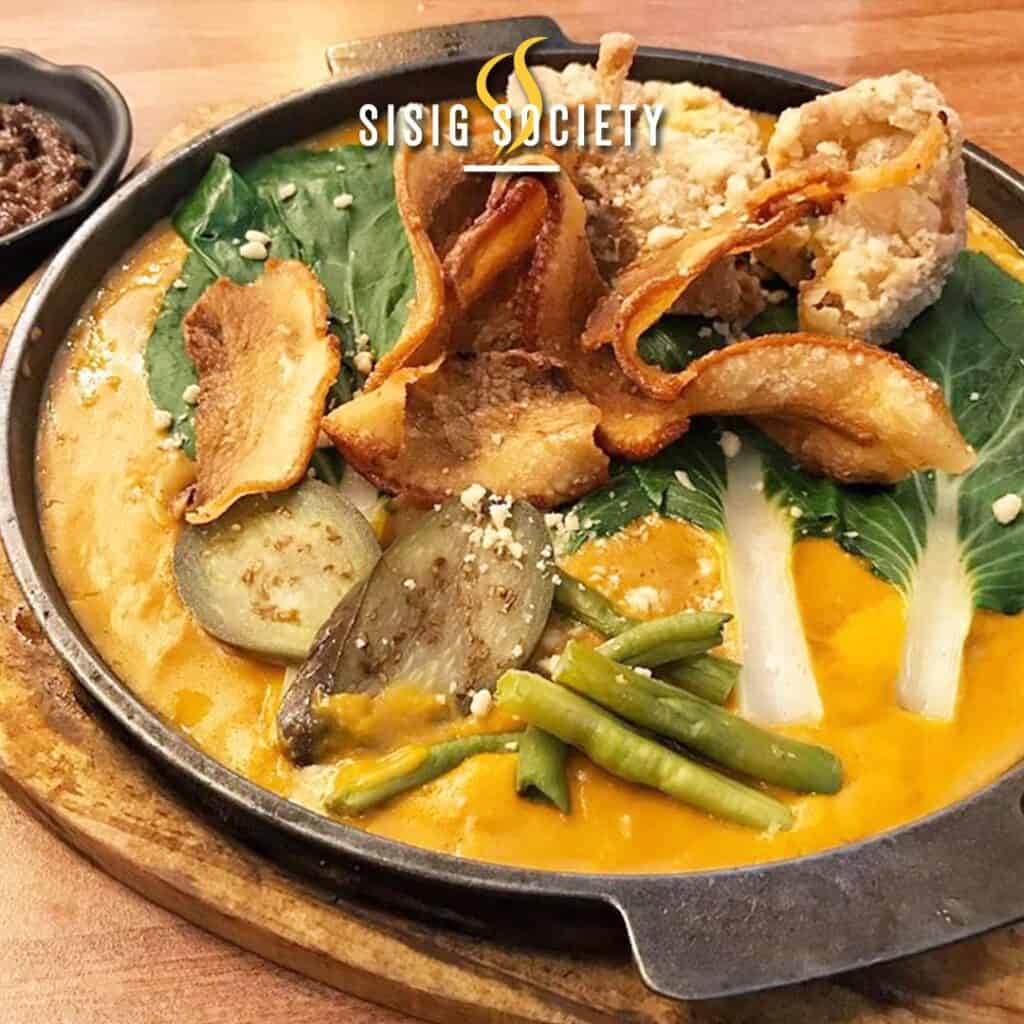 The dishes that make up this Sisig Society menu are very tasty and affordable. They pretty much define Filipino cuisine Classics! These dishes don't need that many ingredients but pack a flavor that you wouldn't find in other cuisines. At least one dish from this menu is a must-order whenever you visit one of Sisig Society's branches.
Appetizers
What better way to enjoy the time while waiting for your meal than munching on the delectable appetizers that Sisig Society offers? They serve crispy chicken skin, sisig nachos, and delectable bacon bagnet. The flavor of these appetizers from the Sisig Society menu is sure to stimulate the diner's palate, and if it is already delectable, diners would wonder what the main course taste like. The low price of this dish is definitely one of its upsides. These appetizers come in generous portions that will undoubtedly give the guests their money's worth.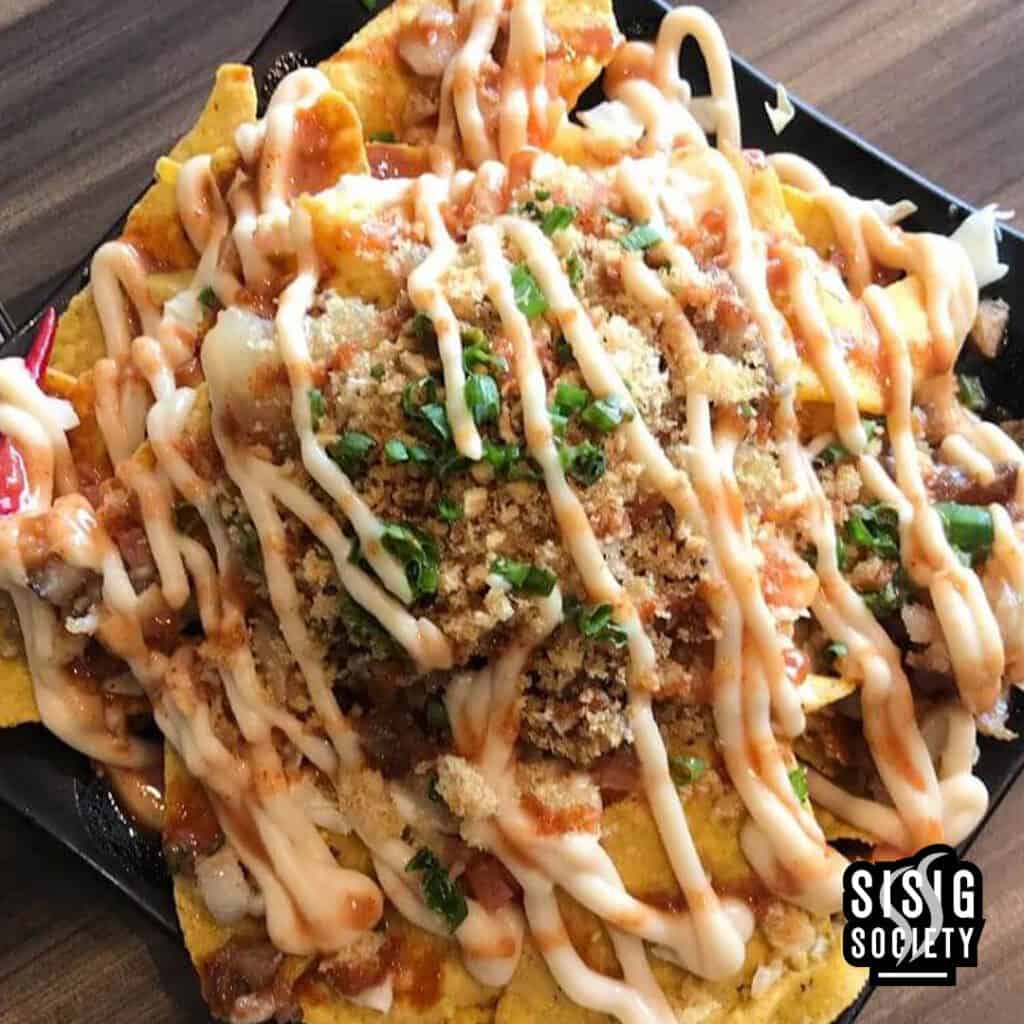 Sisig Society Menu Delivery
Customers can now enjoy Sisig Society's delicious and tasty sizzling meals without going to their nearest branch. You can have any dish on their menu delivered to your home without missing your favorite TV shows. To order, download the FoodPanda and GrabFood applications on your mobile devices, or simply visit Sisig Society's store on the FoodPanda or GrabFood websites. Links are provided below.
FoodPanda: https://www.foodpanda.ph/chain/ck6sb/sisig-society
GrabFood: https://food.grab.com/ph/en/restaurant/sisig-society-circuit-makati-delivery/2-CYMBNE3DGBV3FE
For more information about Sisig Society's delivery menu, you can send them a message through their social media pages.
Social Media Pages
If you're interested in staying up-to-date on the latest news, discounts, and promos from Sisig Society's restaurant, then following them on their social media pages is a must! By doing so, you'll have access to exclusive information that you won't find anywhere else. To get started, simply click on the links provided below to be redirected to their official social media pages. And while you're there, don't forget to check out their mouth-watering Sisig Society menu – you won't be disappointed!
Facebook: https://www.facebook.com/sisigsociety/
Instagram: https://www.instagram.com/sisigsociety/
Twitter: https://twitter.com/SisigSociety
Conclusion
Each of the items on the Sisig Society menu has excellent taste, in addition to having large portions in each serving. Along with sisig, they also have many other Filipino foods that will instantly bring back your childhood memories. They serve tasty and reasonably priced Filipino dishes that are somewhat different from the traditional ones. This is due to the twist that they added and a few changes they made to make the dishes they serve unique. Nonetheless, this doesn't change the fact that all of the items that they serve are Filipino dishes. Sisig society is where you should go if you are craving delectable Filipino sisig.