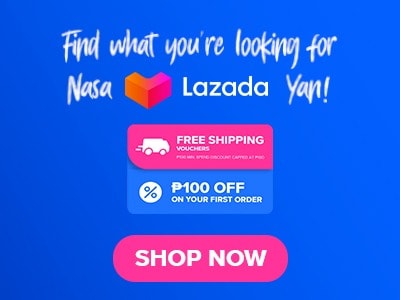 There are numerous significant reasons why Cantonese cuisine is so distinct from the meals consumed across the rest of China. Because the emphasis is on the aromas of the dish themselves, spices are used sparingly. That's not to imply that people who enjoy spicy food will not enjoy their meal at one of the many eateries such as Canton Road in the region. The accessible spicy foods were always meant to be hot and spicy. It would never happen, for instance, that random chilies and other spices would be put at random to a chicken dish only to make it as spicy as possible. Every component used in Canton Road menu serves a purpose and contributes to the diners' gastronomic experiences in a particular way. The most cherished aspect is tasting how fresh the food is when it passes through Guangzhou and Hong Kong. Spices won't be utilized if doing so would ruin the fresh flavor.
These recognizable dumplings must be mentioned in any article on Cantonese food. As soon as guests bite into perfectly produced dumpling wrappers, which are light and soft to the taste yet sturdy to the touch, they act as packages that deliver the most amazing array of flavors. Due to their ability to condense the goodness of a whole meal into a few delightful bites, these dumplings have become extremely famous both in China and around the world.
Below, you'll find the updated list of Canton Road menu prices.
Menu Items
Price (PHP)

Starters

Wood ear fungus marinated
248
Spicy green papaya
248
Marinated chayote
248
Spiced marinated U.S. Angus beef
488
Marinated Salted Duck
498
Jellyfish salad
688
Cucumber and cordyceps flower salad
248

Steamed Dimsum

Crystal skin shrimp dumpling (4pcs)
298
Steamed Iberico pork and shrimp dumpling with mud crab roe (4pcs)
298
U.S. scallop and bamboo shoot powder dumpling (3 pcs)
338
Canton Road style steamed xiao long bao (3 pcs)
248
Steamed Hong Kong custard and salted duck egg bun (3 pcs)
268
Steamed honey roasted pork bun
248
Black fungus, assorted mushroom, carrot in spinach dumpling(4 pcs)
248

Stone Flamed BBQ

BBQ honey roasted pork shoulder
688
Guangdong fire roasted duck
988
Slow roast lamb shank in mixed herbs and spices
988
Macau crispy pork belly
798
Crispy free range chicken with five spiced salt
1588

Wok Fried

Sweet and sour pork with lychee and apple cider vinegar
588
Crispy wasabi coated prawn ball, mango pearl (6pcs)
1988
Free range chicken and cashew nuts in kung pao sauce
498
Wok fried Angus beef with onion leeks and eringi
988
Leshan flavor organic chicken, dried chili and Szechuan
698
Poached spicy pork tenderloin with cucumber and bean sprouts
538
US beef tenderloin, foie gras in crispy garlic pepper sauce
2488

Burned Pottery

Spicy eggplant, minced chicken and salty fish
598
Slow-cooked sea cucumber with onion leeks and shrimp paste
1788
Homemade soy milk tofu, asparagus, minced pork in mixed mushroom gravy
588
Simmered free range chicken, shallots in black truffle sauce
698
Black pork "Ma Po" tofu dusted Szechuan peppe
598
Slow braised Wagyu beef brisket with radish in chu hou sauce
898
Oven baked ginger flavor salt crusted duck
888
Wok-fried cauliflower with pork belly, garlic and dried chili
488

Baked and Fried DimSum

Bean curd sheet, shrimp and mixed vegetables (3pcs)
368
Pan seared spicy radish cake with X.O. sauce (5 pcs)
268
Fried pork dumpling topped over crispy nest (5 pcs)
248
Slow baked honey glazed BBQ pork bun (3 pcs)
258
Crispy spring roll with shrimp, carrot and mushrooms (3 pcs)
298
Fried lobster wonton with yellow chives and spicy sauce (3 pcs)
568
Baked pumpkin, black truffle and chicken puff (3 pcs)
248

Premium Tea

Wild Chrysanthemum
78
Rose Buds
78
Yunnan Tippy Puer
88
Wuyi Dark Rock
148
Spring King Tie Guan Yin
198
Bi Lou Chun
248
Taiwan Dong Ding Oolong
298
Silver Needle white tea
388

Signature Tea

Canton Garden Iced Tea
298
About Canton Road
With a wide variety of local delicacies and its famous roast grilled meat, Canton Road epitomizes contemporary Cantonese cuisine. The Huaiyang cuisine, which has a distinguished history as the most celebrated food in the Jiangsu region, is also woven into the menu selection.
It is unique for its somewhat sweet flavor and delicate, exquisite presentation. This fusion of Southeast and Eastern Chinese cuisine has managed to preserve its priceless legacy while also evolving with the times in terms of presentation.
Chef Wang Wei Qing is the brains behind this wonderful eatery. With more than two decades in the kitchen, he has amassed a lot of knowledge and mastered both traditional Cantonese cuisine and Fujian cuisine. By giving traditional cuisine a contemporary spin, he seeks to offer food that embodies the best of both worlds. His expertly prepared dishes perfectly capture all of this.
Canton Road Menu Best Seller
This restaurant is not your typical Chinese eatery. To guide you in ordering their meals, here are some of the Canton Road menu best sellers:
Yangzhou Soft Bean Curd Soup – A piping-hot soup with a subtle tofu flavor. Although it had a dull flavor at first, it eventually came to enjoy due to its delicate texture and cozy atmosphere.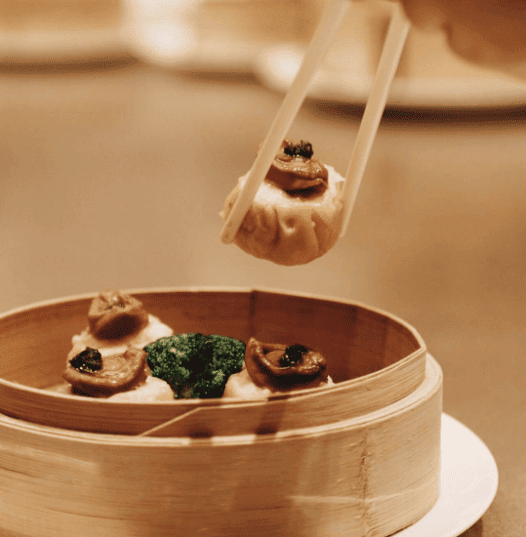 Chef's Pork Dumpling – Excellent umami flavor combo with the abalone topping
Baked Pumpkin – a distinctive specialty dim sum at Canton Road that tastes like chicken and black truffle-flavored mini-pumpkins.
Steamed Custard and Salted Duck Egg Bun – Cute panda buns with salted eggs that you can either eat as an appetizer or as a sweet dessert to complete the meal.
Chef's Shrimp Dumplings – This Canton Road menu consists of yunnan ham, flying fish roe and cooked king prawn dumplings.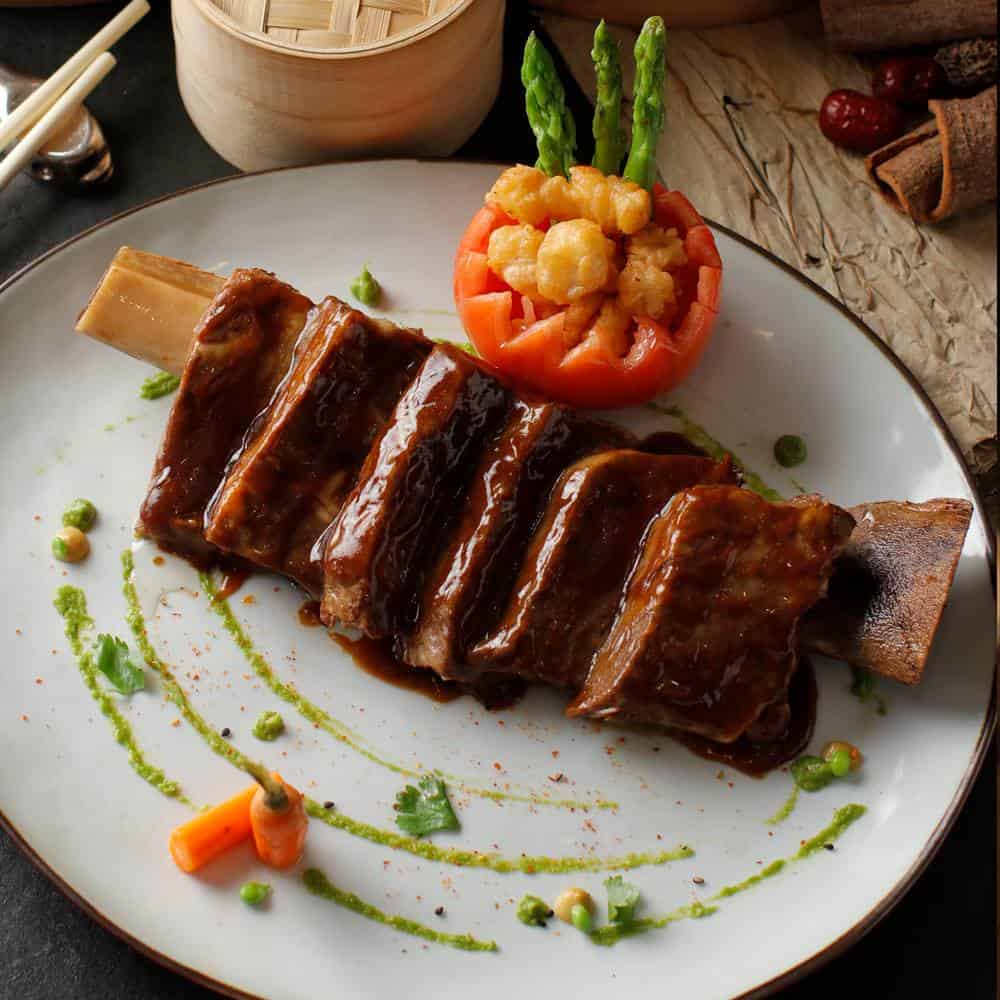 U.S Angus Beef Tenderloin and Foie Gras – Chinese fried rice goes best with these, which are similar to sweet salpicao cubes.
Trio BBQ Combination Platter – It consists of pork belly from Macau, Peking duck, and Iberico pork with honey glaze. They make some of the best barbecue foods we've ever had. A tasting trio plate is available.
Moist Chocolate Cake – Authentically prepared chocolate and caramel treat.
Canton Road Private Dining
Now, several restaurants and venues provide private areas within their establishments that permit you to eat alone or with only the people you have invited, away from the rest of the restaurant.
Canton Road, Admiralty, Austin, Granville, Kowloon, Mody, Nathan, Peking, and Salisbury are the names of some of the most well-known streets in Hong Kong. Up to 28 guests can easily stay in one of the suites' own bathrooms and pantries.
Admiralty – 6-person capacity
Austin – 12-person capacity
Granville – 5-person capacity
Kowloon – 6-person capacity
Mody – 8-person capacity
Nathan – 3-person capacity
Peking – 15-person capacity
Salisbury – 6-person capacity
Canton Road Promo Menu
There are promos on Canton Road on December 24, 25, and 31. Here are some of them:
Dimsum Set – Take the family out for a DimSum lunch including traditional dishes like simmering free-range chicken with shallots in black truffle sauce, stir-fried US scallops and asparagus in XO sauce, and steamed pork and shrimp dumpling with mud crab roe.
Christmas and New Year Sets – During the holiday season, larger gatherings necessitate grander meals.
Come Together at Canton Road – There is a lavish meal waiting for you and your loved ones if you choose this Canton Road menu. Holiday fixed menus are available when you reserve a seat in one of the nine private dining rooms.
Social Media Pages
For further information on Canton Road visit them at:
Website: https://www.cantonroad-fort.com/
Facebook: https://facebook.com/CantonRoadatShangrilaFort/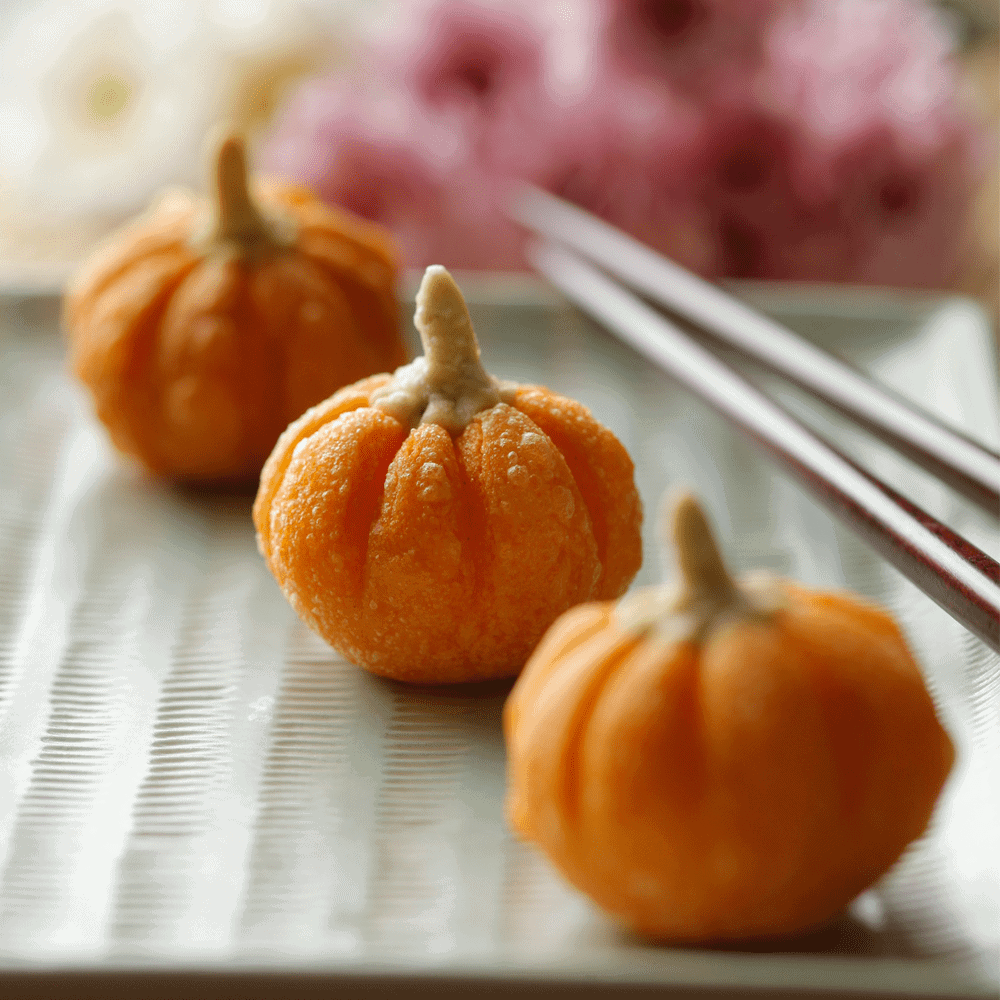 Conclusion
The intimacy of a private setting combined with opulent restaurant-quality service is what private dining delivers as the best of both worlds. Private dining is the ideal environment for both small and large gatherings. With this dining arrangement, you and your guests may have an exclusive fine dining experience in your own private area. The striking appearance of Canton Road conveys subtle luxury with a modern twist. The design of Canton Road and its menu was influenced by both Eastern and Western design aspects, subtly combining traditional Chinese culture with a modern design aesthetic to create a beautiful and peaceful dining environment. The main dining hall's uncomplicated decor and natural lighting offers diners a welcoming eating experience.
It has a nice, warm, and contemporary vibe because of its subdued floral and geometric motifs and textured silk panels. The restaurant's superb metal screens with a modern-oriental pattern and the wallpaper with an embroidered pattern create an oriental atmosphere that is further enhanced by the soundtrack from contemporary Chinese movies and the music choice of Chinese modern tunes. To truly enjoy the gathering in such a magnificent yet casual dining area, visitors have the option of dining at the central tables or nestled away on luxurious couches.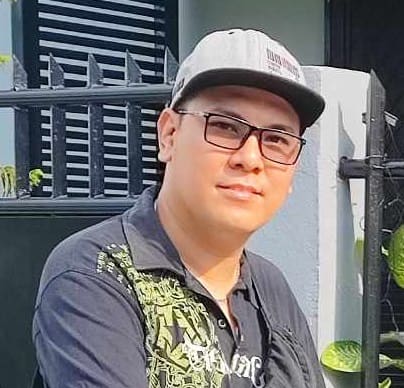 Hi! I'm Nivek Strife, the person who made MenuPH. I'm the one who added most of the popular menus you see on this website, and I really hope you enjoy them! Feel free to check them all out.
Growing up, I was surrounded by lots of tasty foods, like the classic Adobo and the sweet Leche Flan. That love for the many flavors of the Philippines is what got me excited about adding to MenuPH. When I learned how to make websites, I saw the need for a place to show off all the amazing Filipino dishes, and that's how MenuPH started.
MenuPH isn't just a website; it's like a fun journey into food. I've teamed up with famous chefs and found great places all over the Philippines to bring you a bunch of menus that show off the best of Filipino cuisine. Whether you're into the usual dishes or new twists, MenuPH is here to guide you through the rich world of Filipino flavors.
With MenuPH, my aim is to help local businesses, talk about good food choices, and make a group of friends who love food. No matter if you like fancy restaurants or street food, MenuPH has something for you. Come join me on this food adventure as we find great places, taste real flavors, and enjoy the unique food traditions that make the Philippines awesome.