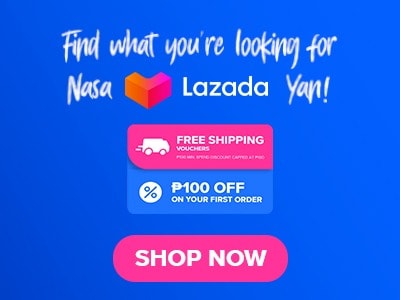 Greetings to the sweets lover out there! Allow me to introduce to you, a newly discovered cake shop, a shop that can go head-to-head with the top brands. I may now present you, the Chocolat Deep Dark Chocolate Cakes! If you are that person who really loves to try cakes, cupcakes, and brownies, then I suggest that you should pay attention to the Chocolat menu. There are a plethora of choices when it comes to their menu; there are dark chocolate cakes, banana cakes, and a lot more! So, if you wish to know more about this newly discovered shop, then I suggest that you continue reading!
Below, you'll find the updated list of Chocolat menu prices.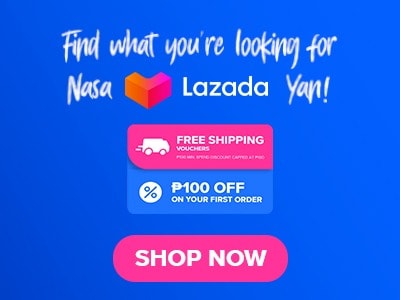 Menu Items
Price (PHP)

Signature Chocolate Cakes Whole 9 inch round

Bailey's
760
Chocolate Caramel
855
Death by Tablea
920
Deep Dark Classic
720
Hazelnut
855

Signature Chocolate Cakes 6 inch round

Bailey's
425
Chocolate Caramel
475
Death by Tablea
515
Deep Dark Classic
400
Hazelnut
475

Signature Chocolate Cakes Slice

Bailey's
105
Chocolate Caramel
115
Death by Tablea
125
Deep Dark Classic
95
Hazelnut
115

Specialty Cake 9 inch round

Chocolate Carrot Cake
965
Banana Walnut Cake
455
Blueberry Cheesecake
1540
Carrot Cake with Cream Cheese frosting
965
New York Cheesecake
1320
Red Velvet Cake 
965
Tablea Cheesecake 
1540
Tiramisu (8 inch)
965

Specialty Cake 6 inch round

Chocolate Carrot Cake
540
Blueberry Cheesecake
840
Carrot Cake with Cream Cheese frosting
540
New York Cheesecake
740
Red Velvet Cake 
540
Tablea Cheesecake 
840

Specialty Cake Slice

Chocolate Carrot Cake
130
Banana Walnut Cake
60
Blueberry Cheesecake
180
Carrot Cake with Cream Cheese frosting
130
New York Cheesecake
165
Red Velvet Cake 
130
Tablea Cheesecake 
180
Tiramisu (8 inch)
130

Bars Whole Box 16pcs

Fudge Walnut Brownie
420
Revel Bar
420
Lemon Bar
420

Bars Whole Box 8pcs

Fudge Walnut Brownie
240
Revel Bar
240
Lemon Bar
240

Bars Whole Box Slice

Fudge Walnut Brownie
50
Revel Bar
50
Lemon Bar
50

Chocolate Cupcakes 24pcs per box

Classic  
1100
Death by Tablea
1240
Chocolate Carrot
1305
Carrot with Cream Cheese
1305
Chocolate Caramel or Hazelnut
1185
Red Velvet
1305
Buttercream  1 color
1100
Buttercream  2 colors
1185

Rectangular Cakes

Deep Dark Classic
1600
Bailey's
1820
Carrot with Cream Cheese
2300
Chocolate Caramel
2090
Chocolate Carrot
2300
Death by Tablea
2185
Hazelnut
2090
Red Velvet
2300
About Chocolat
Welcome to the chocolate world! Chocolat Deep Dark Chocolate Cakes was founded in the year 2003. Nineteen (19) years ago, it was a baking supplies company, it has a name: Kalayaan Chocolat. But as the year goes by, they improved their company and begin making chocolates. This resulted in the creation of their first name, Chocolat bake shop, prior to Chocolat Deep Dark Chocolate Cakes.
Chocolat Menu Best Seller
In today's society, there are a lot of Filipino who are really conscious of their set of meals. They tend to disregard foods that are rich in sugar because they are aware that it is the leading cause of obesity. However, there are still occasions when we usually require cakes such as birthdays and anniversaries. With that, I want to present to you the list of the best-selling cakes at Chocolat.
Deep Dark Classic – everybody loves to taste those classic menus that every shop introduces, right? This cake can be enjoyed by 5-10 people depending on how much they actually take.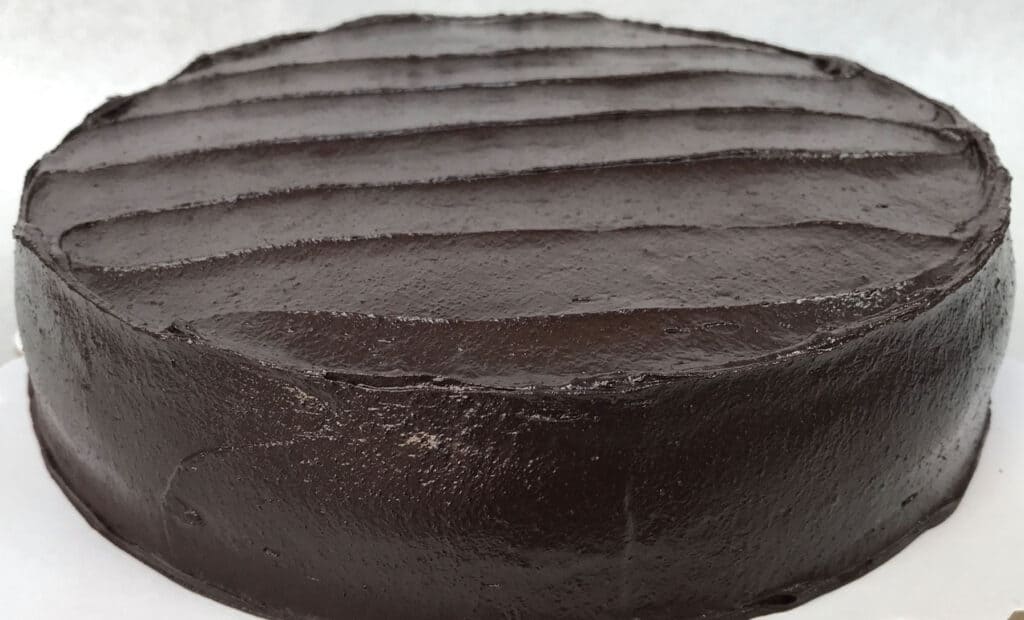 Red Velvet Cake – you can enjoy this soft red batter cake with cream cheese frosting. It is basically a treat for those who are not fond of eating chocolate cakes but still love to try other flavored cakes. 
Tiramisu Cake – layers of ladyfingers (Savoiardi) dipped in coffee, a mixture of eggs, sugar, and mascarpone cheese, and usually flavored with cocoa make up this traditional Italian dessert.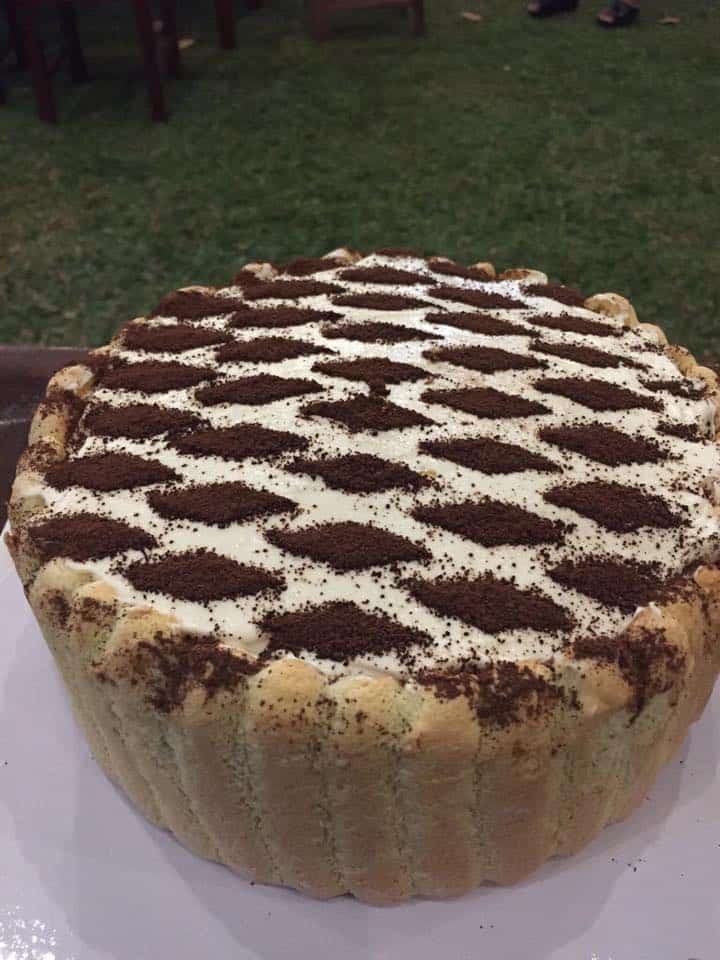 Buttercream 1 color cupcake – this party box consists of 24 cupcakes that can be enjoyed by anyone who is attending the party. It can be a substitute for cakes but it can also be a complimentary partner to the cake.
Fudge Walnut Brownie – If you love brownies and chocolate bars, then this bar of happiness is perfect for you. You can enjoy a whole box of Fudge Walnut Brownies for a cheap price!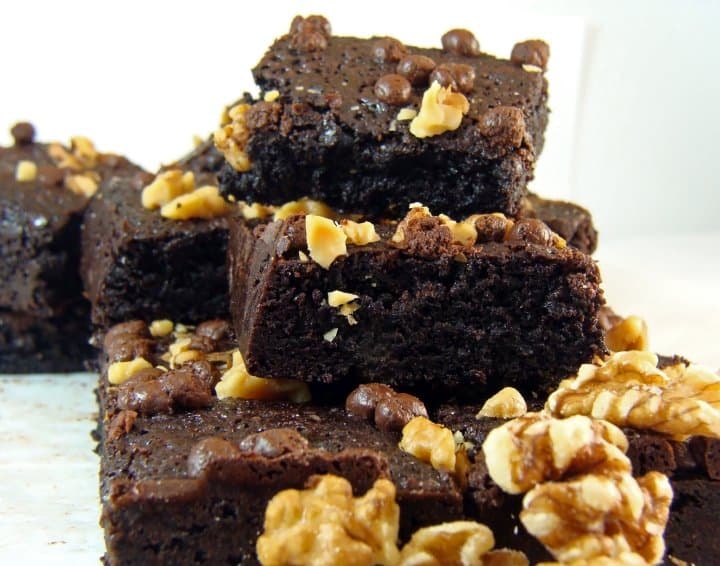 Signature Chocolate Cakes
Signature cakes are often considered special cakes by most people. However, they don't only have these signature chocolate cakes, but they also have this specialty cake. So before I introduce to you the specialty cakes that are being offered at Chocolat, I will first give you a glimpse of what signature chocolate cake taste like.
Death by Tablea – Mindanao-grown cacao and condensed milk are used to make this chocolate cake with the addition of bittersweet icing.
Hazelnut – the nuts can be ground and mixed into the cake batter, or they can be used to make a cake frosting or filling. Hazelnut cakes come in a variety of flavors, including butter cakes, sponge cakes, and even cheesecake.
Bailey's – this is a traditional chocolate cake that has been soaked in Bailey's Irish Cream liqueur and is topped with chocolate sprinkles.
Chocolat Menu Specialty Cake  
These cakes are usually made with unique features; they are usually made for exclusive events like anniversaries, birthdays, and different occasions. So to give you background on what these cakes are, then below is a list of specialty cakes that can be enjoyed on the Chocolat Specialty Cake menu.
Chocolate Carrot Cake – a dense carrot cake frosted with bittersweet chocolate ganache was made to perfection by the Chocolat.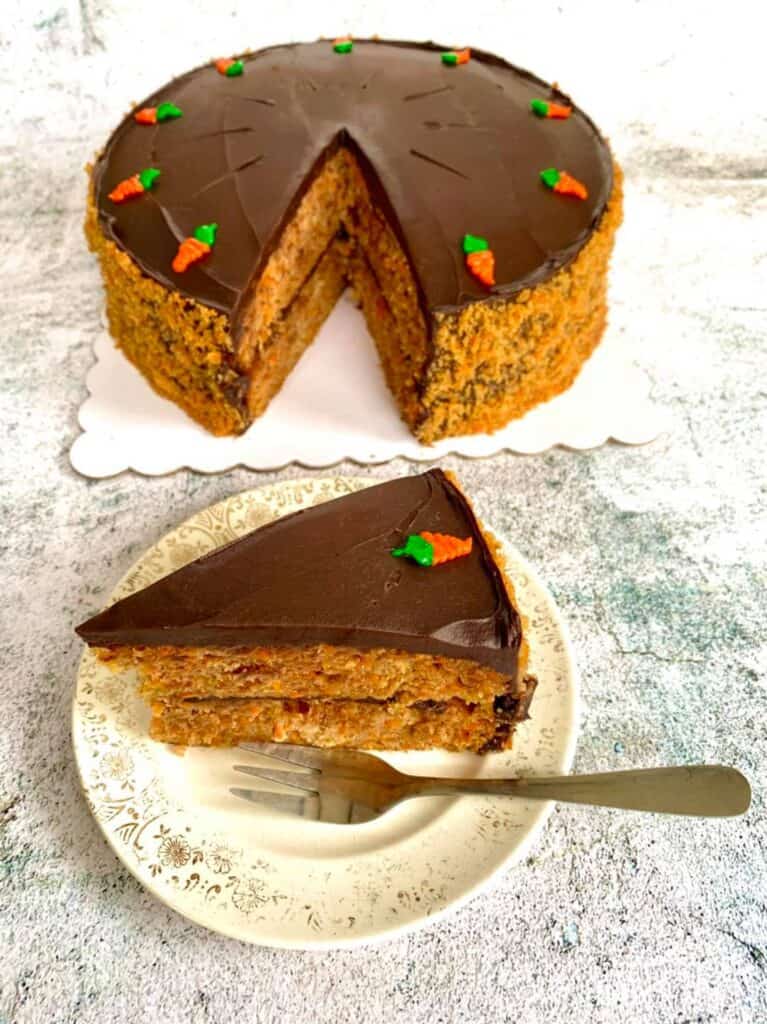 New York Cheesecake – this cake is inspired by American cheesecakes. It cake can melt in your mouth with a touch of crunchiness due to its graham crust.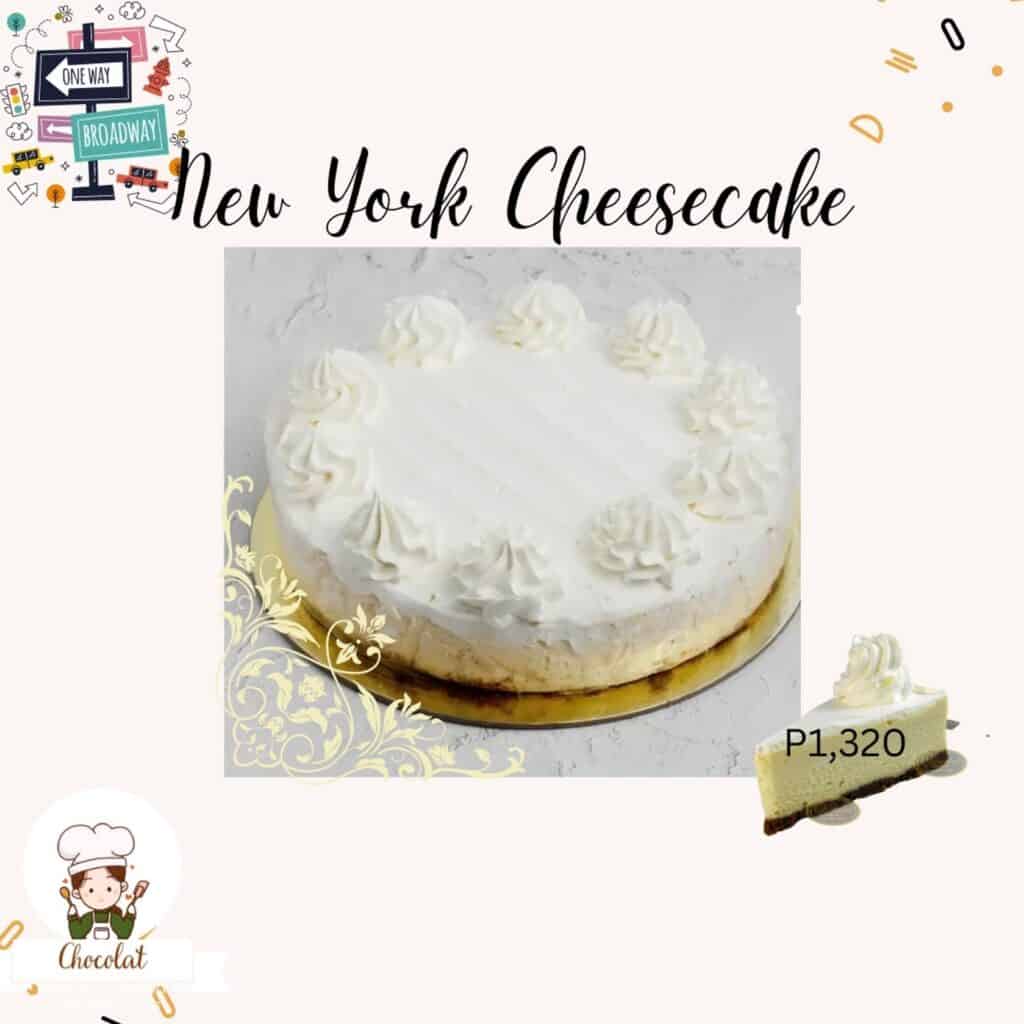 Tiramisu – layers of delicate cream cheese and homemade ladyfingers soaked in espresso and rum are the base of this cheesy cake. This can be intriguing because its name is not as common as any other cake.
Rectangular Cakes
We Filipino are fond of seeing cakes in a circular shape, however, there are instances that a rectangular cake is also present on such occasions. With that, Chocolat grasp this opportunity and created some rectangular cakes which are preferred by some citizens.
Death by Tablea – this Chocolat menu cake is rectangular in shape 13 inches in length, 9 inches in width, and 2.5 inches in height. It also tastes like the round Death by Tablea cake but with bigger dimensions. 
Classic Cake – it is synonymous with the round cake but in a rectangular shape, and tastes the same just like the round shape cake. 
Choco Hazelnut or Caramel – the hazelnuts can be used in the cake batter, as a garnish on top of the cake, or in frosting or filling.
Bars
Chocolat introduces to us their bars and brownies with three distinct flavors. Bars and brownies are both popular sweet treats that can be made with a variety of ingredients to suit a variety of taste preferences.
Fudge Walnut Brownie – this nutty brownie is made with a chocolate base with an addition of crunchy walnuts. Because of the addition of chocolate fudge, they are often denser and fudgier in texture than regular brownies.
Revel Bar – they are frequently baked in a rectangular pan before being cut into squares for serving. The chewy texture and sweet flavor of the bars are well-recognized.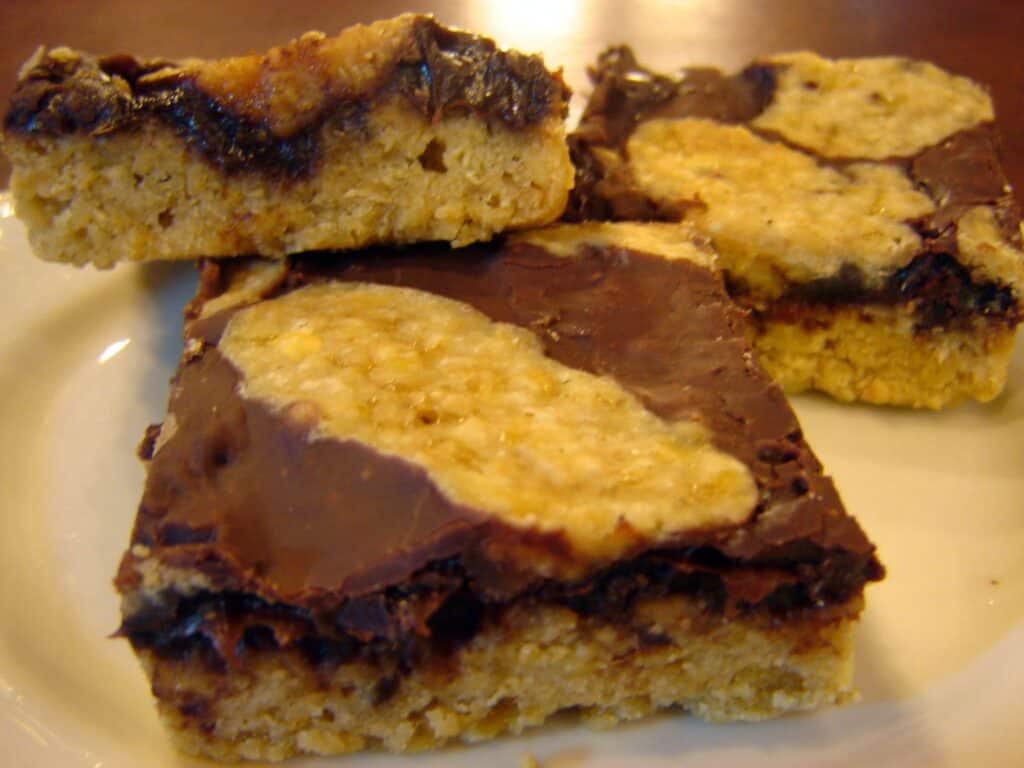 Lemon Bar – if you are the type of person who loves to taste sourness on their bars, then this lemon bar is suited to your palate.
Chocolat Menu Delivery
Cakes are very common on different occasions, and since there are events on a daily basis, Chocolat grab this opportunity and launched different branches in different locations. So for you to have a glimpse of where they are located, then below are some of Chocolat's locations.
Palanan, Makati – open daily from 9 AM to 7:30 PM
Addition Hills, San Juan – open daily from 10 AM to 8:30 PM
Malate Manila – open daily from 9 AM to 7:30 PM
Loyola Heights, Xavierville Ave QC – open daily from 10 AM to 7:30 PM
Tandang Sora, Congressional Ave, QC – open daily from 9AM to 6PM
Dalig, Antipolo (main kitchen) – open daily from 8:30 AM to 3:30 PM
SM Mall of Asia and BF Homes Parañaque – permanently closed
Social Media Pages
Since it is the age of social media and technology, Chocolat hopped in this trend and created its own website and pages. If you wish to visit them through their social media platforms, then below are links that can help you to connect with them.
Conclusion
In our society today, Filipinos are becoming more and more conscious about the foods that they are consuming. Since most Filipinos are aware that sugar is the number one causative agent for obesity, they tend to pull their selves away from it. For that reason, Chocolat creates cakes that are indeed health-conscious friendly.
With their list of Chocolat menu, I can guarantee that their chocolate cakes will always be present at dinner. As the Chocolat said, "A party without a cake is just a meeting". However, we must be wary that it is not mandatory to have a cake on every occasion, you can still enjoy your birthday even without a cake.