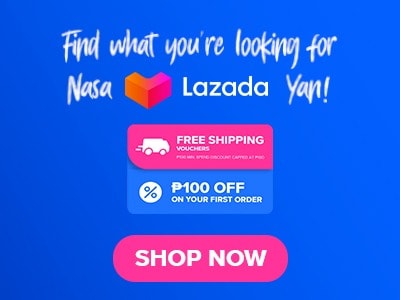 There are a lot of coffee shops scattered all around the busy streets of Metro Manila but none of them have the warm and inviting ambiance that Big Brew has which sets the stage for a memorable experience. Big Brew features a wide variety of coffee drinks menu that are sourced from the finest coffee beans from around the world to ensure that each sip delivers an exceptional flavor profile. They also have an impressive selection of tea items for tea lovers that are both soothing and full of health benefits.
Below, you'll find the updated list of Big Brew menu prices.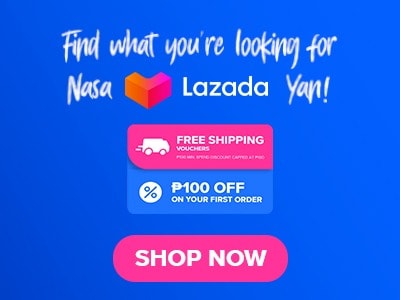 Menu Items
Price (PHP)

Hot Brew

Brusko Hot Brew (12oz)
47
Choco Hot Brew (12oz)
47
Moca Hot Brew (12oz)
47
Karamel Hot Brew (12oz)
47
Matcha Hot Brew (12oz)
47

Iced Coffee

Kape Brusko (Sweet Black Coffee)
39
Kape Moca (Dark Chocolate)
39
Kape Vanilla (Vanilla)
39
Kape Karamel (Salted Caramel)
39
Kape Macch (Macchiato)
39
Kape Fudge (Chocolate Fudge)
39
Kape Matcha (Green Tea)
39

Fruit Tea with Crystals

Passion Fruit - Fruit Tea
39
Strawberry Fruit Tea
39
Lychee Fruit Tea
39
Lemon Fruit Tea
39
Blueberry Fruit Tea
39
Kiwi Fruit Tea
39
Green Apple Fruit Tea
39
Honey Peach Fruit Tea
39
Mango Fruit Tea
39

Milk Tea with Pearls

Okinawa Milk Tea
39
Wintermelon Milk Tea
39
Red Velvet Milk Tea
39
Double Dutch Milk Tea
39
Cheesecake Milk Tea
39
Dark Choco Milk Tea
39
Chocolate Milk Tea
39
Salted Caramel Milk Tea
39
Cookies & Cream Milk Tea
39
Taro Milk Tea
39
Matcha Milk Tea
39
Choco Kisses Milk Tea
39

Specials

Blackpink Drink
89
Boss Brew
89
Kape Karavan
94.5

Snack with Cheese Melt

Classic Fries
39
Buffalo Fries
53
Twister Fries
53
Mojos
53
Extra Cheesemelt
13.5
About Big Brew
Big Brew is a popular coffee shop chain in the Philippines known for its extensive menu of coffee and tea beverages. Big Brew has multiple branches that are strategically set up across the country to make their beverages more accessible to the public. In turn, Big Brew has become one of the go-to destinations for both coffee and tea lovers in the country. Their establishments provide customers with a cozy and inviting ambiance, making it a great place to relax, catch up with friends, or work in a comfortable setting.
Big Brew Menu Best Seller
This menu is filled with Big Brew's best-selling beverages that would surely make anyone that has a sip feel satisfied.
Strawberry Fruit Tea – This is a refreshing and delightful beverage with a combination of freshly brewed tea and the sweet and tangy taste of strawberries that creates a perfect balance of flavors making it a great choice for those who enjoy fruity and vibrant drinks.
Blueberry Fruit Tea – This tea offers a burst of natural blueberry flavor infused into freshly brewed tea. The sweet and slightly tart taste of blueberries adds a pleasant twist to the classic tea making it a light and refreshing beverage that's perfect for cooling down on a hot day.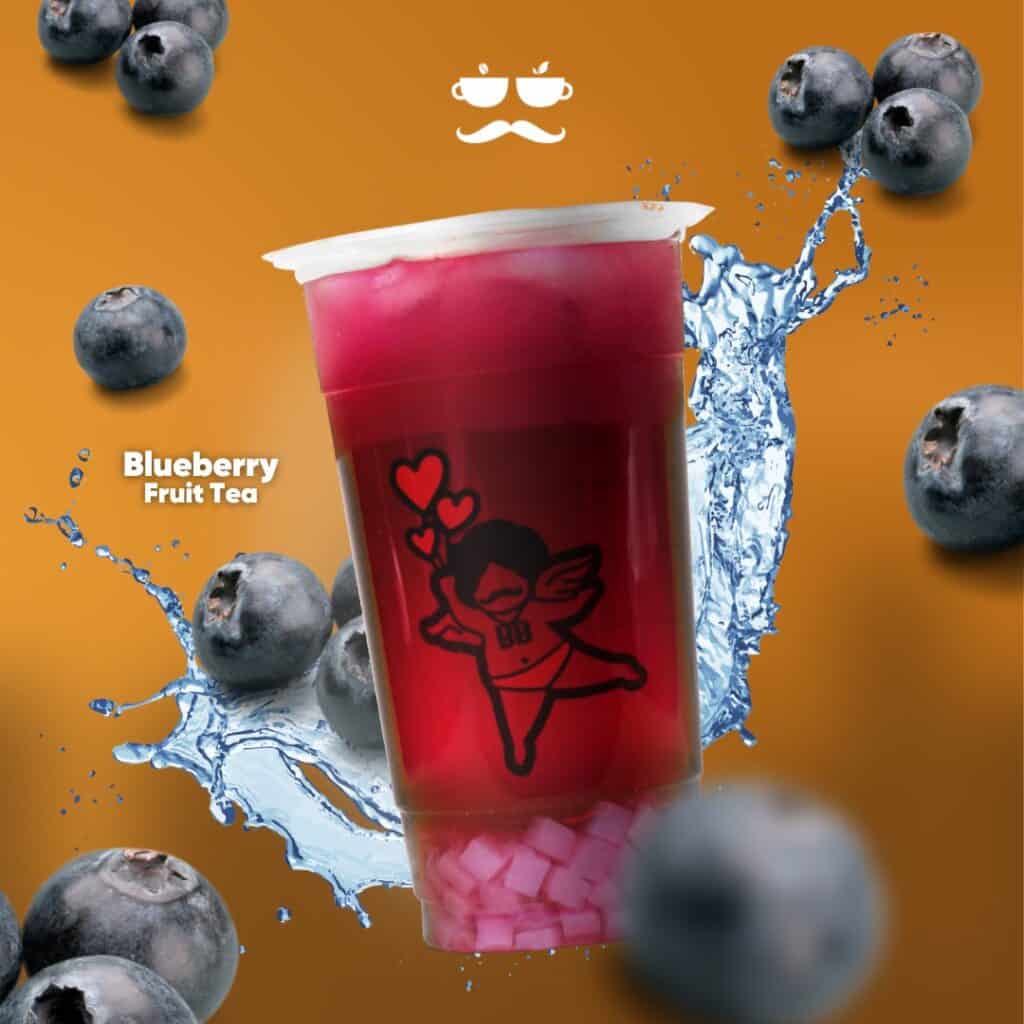 Okinawa Milk Tea – On the Big Brew menu, there's a super popular drink called Okinawan Milk Tea. This special drink has a rich and creamy taste because it's made with milk tea and the unique flavor of Okinawan brown sugar. The brown sugar gives it a sweet and caramel-like taste that goes perfectly with the smooth milk tea. When you take a sip of this delightful drink, you'll feel satisfied and like you're treating yourself to something really special!
Wintermelon Milk Tea – It is a comforting and creamy beverage that's loved by many infused with the natural sweetness of wintermelon combined with creamy milk tea to create a smooth and velvety drink.
Red Velvet Milk Tea – This is a unique beverage that captures the essence of the classic red velvet cake. It blends the rich and smooth flavors of milk tea with hints of chocolate and cream cheese, creating a flavorful treat.
Big Brew Menu Hot Brew
This menu is made up of hot brewed beverages that are perfect for customers to warm up during rainy days.
Choco Hot Brew (12oz) – It combines the richness of hot brewed coffee with the smooth and mild flavor of chocolate resulting in a satisfying drink that offers a perfect balance between the bitterness of coffee and the sweetness of chocolate.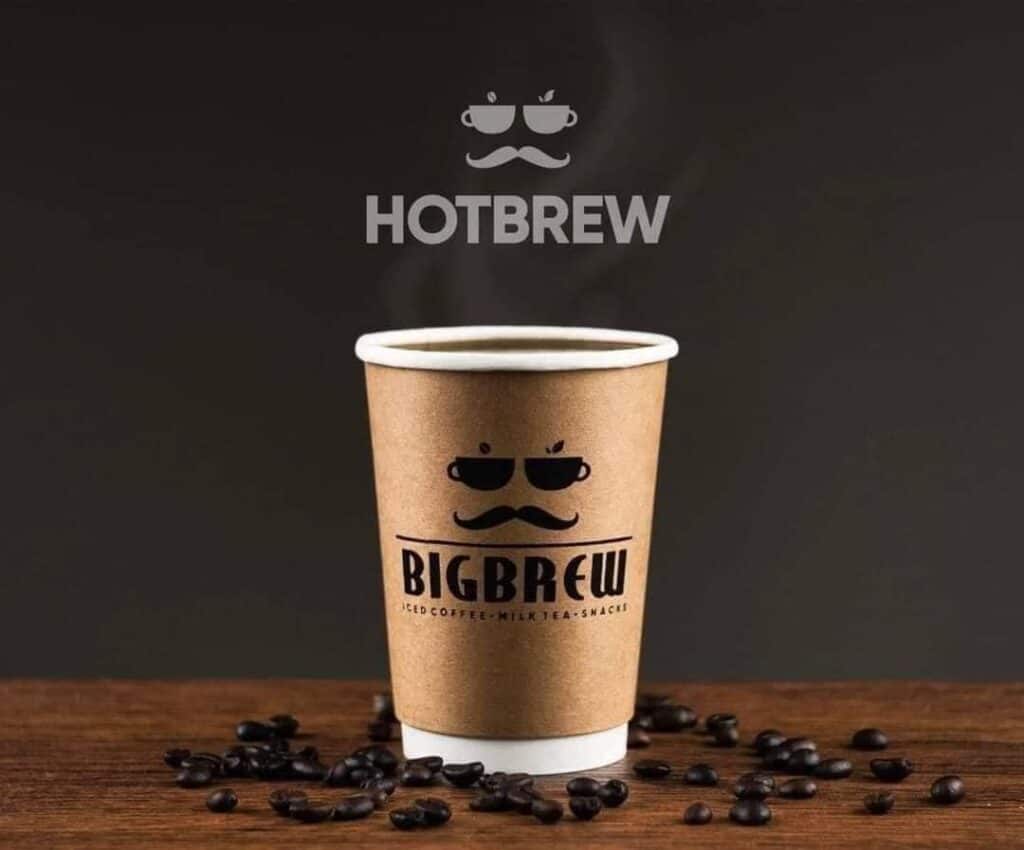 Moca Hot Brew (12oz) – This hot brew combines the bold and robust flavors of coffee with the sweetness and richness of the chocolate. The addition of creamy milk enhances the overall creaminess and depth of the drink making it a perfect choice for those who enjoy a perfect combination of coffee and chocolate flavors.
Matcha Hot Brew (12oz) – It features the vibrant and earthy flavors of matcha green tea combined with hot brewed coffee resulting in a unique and refreshing drink that offers a delightful balance between the grassy notes of matcha and the boldness of coffee. It's an excellent choice for those who appreciate the distinct taste of matcha and want to experience it in a hot and comforting form.
Big Brew Menu Iced Coffee
This menu is composed of a wide selection of iced beverages that is perfect for cooling off during warm weather.
Kape Moca (Dark Chocolate) – It combines the robustness of its premium coffee with the bittersweet and deep notes of dark chocolate which results in a decadent and satisfying beverage that will delight chocolate and coffee lovers alike.
Kape Vanilla (Vanilla) – This drink features Big Brew's signature coffee complemented by the smooth and aromatic essence of vanilla resulting in a creamy and aromatic drink that offers the perfect balance of rich coffee base and sweet floral notes of the vanilla.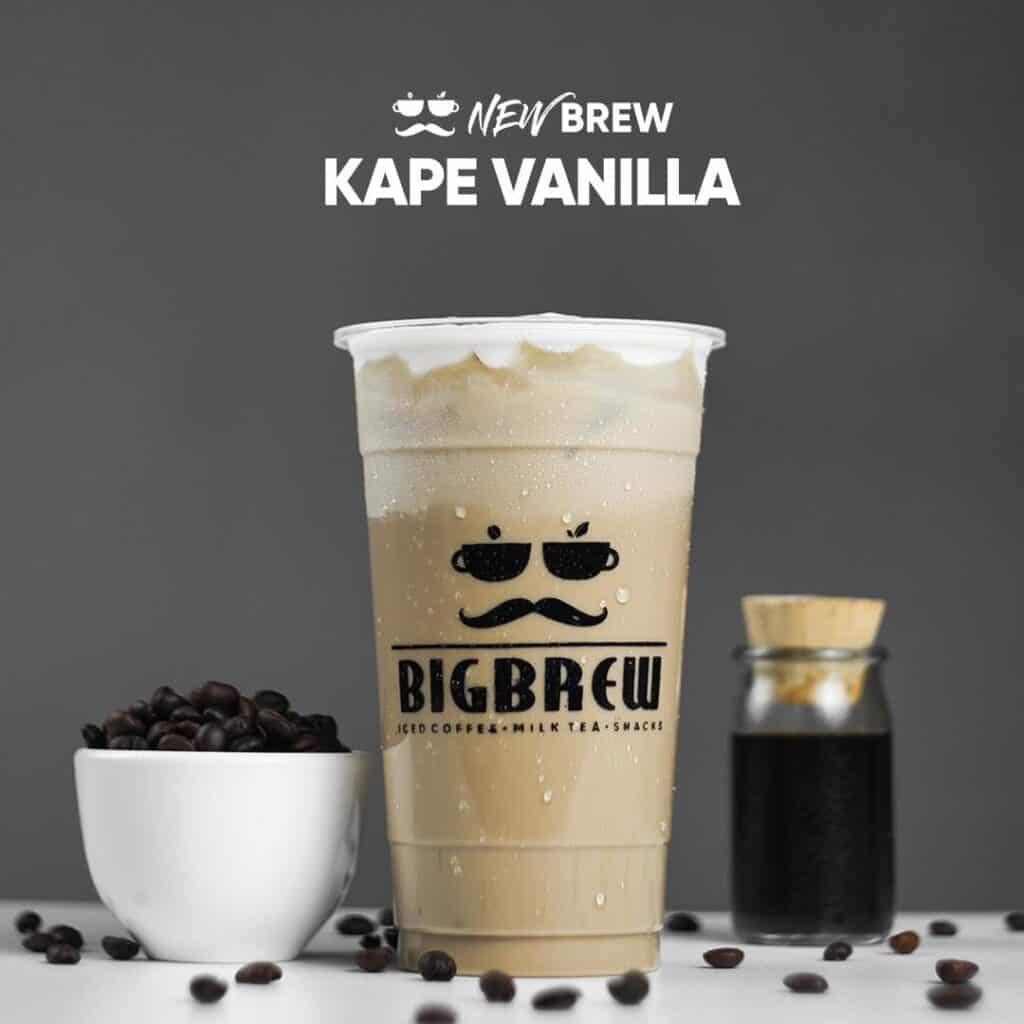 Kape Karamel (Salted Caramel) – It features a rich caramel infusion that adds a touch of sweetness and a hint of saltiness to the coffee. The combination of both caramel and coffee creates an enjoyable contrast in flavors which results in an exciting and enjoyable drink.
Fruit Tea with Crystals
This menu features a variety of fruit-based teas infused with refreshing flavors and paired with chewy crystal jelly or popping boba for added texture. The combination of fruity tea and delightful crystals creates a unique and enjoyable beverage experience making it a great choice for those who enjoy fruity and fun drinks.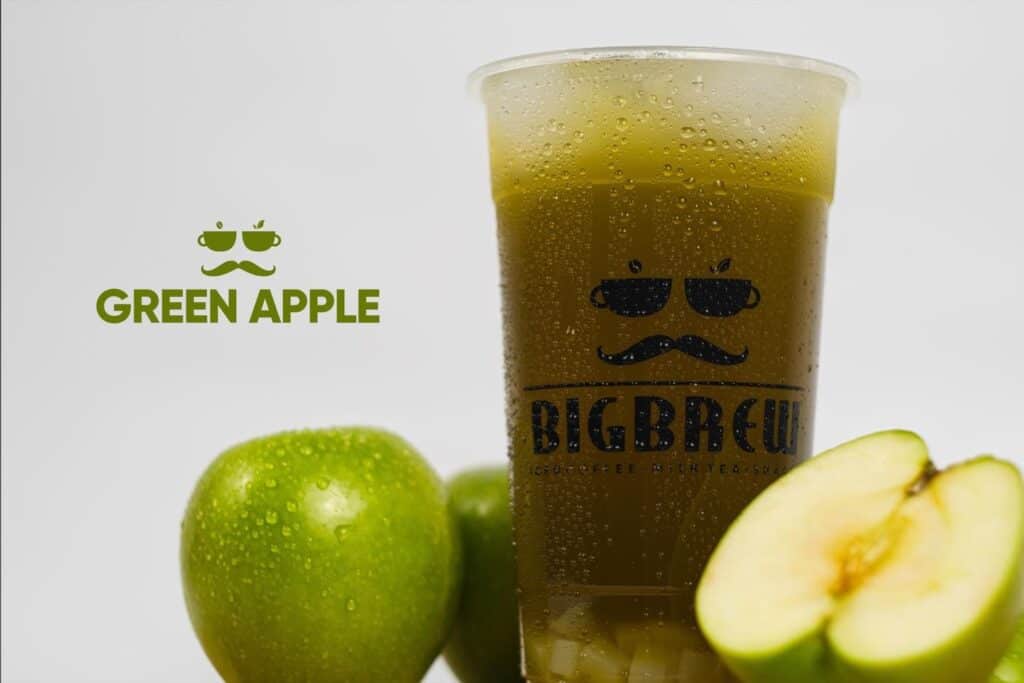 Big Brew Menu Delivery
Big Brew has a menu delivery that provides their customers with a convenient way to order their delicious drinks even in the comfort of their homes. This option can be used by customers through their mobile devices or PCs with the help of delivery applications like FoodPanda or GrabFood.
Social Media Pages
Big Brew takes pride in sourcing the finest beans from around the world, ensuring every sip is a delight to your taste buds. So, join them on social media and be part of the Big Brew family.
Facebook: https://www.facebook.com/bigbrew.main/
Instagram: https://www.instagram.com/bigbrew.main
FAQs
Where can I find Big Brew coffee shops?
You can visit the Big Brew coffee shop in Maypajo, Caloocan, Philippines.
What makes Big Brew Coffee different from other coffee chains?
Big Brew stands out among other coffee chains due to the fact that they prioritize quality beans, train their baristas extensively, and offer unique flavors and combinations to cater to individual preferences.
Do they serve food besides coffee?
Yes, Big Brew offers a variety of food items to pair up with their beverages.
Does Big Brew offer seasonal or limited-time coffee blends?
They often offers seasonal or limited-time coffee blends to provide excitement in its menu.
Conclusion
The Big Brew menu has something wonderful for coffee and tea lovers in the Philippines. People really love going there because they take special care in choosing the best coffee beans and making amazing drinks. If you want to have a delicious and high-quality drink, Big Brew is the place to go!
Not only do they serve great drinks, but Big Brew also makes sure you have a cozy and welcoming atmosphere to enjoy your time. The staff is friendly and they have tasty snacks and pastries too! It's a place where you can relax and have a wonderful time while sipping on your favorite coffee or tea. So, if you want to have a nice moment with a great drink, Big Brew is definitely the perfect spot to visit!