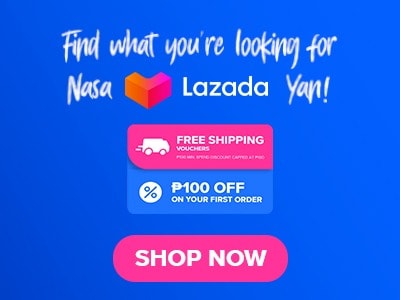 Many people credit BreadTalk, a Singaporean lifestyle brand with global appeal, with revolutionizing the bread and bakery sector. Since its establishment in 2000, the BreadTalk menu has continued to churn out interesting items and provide a distinctive shopping experience for its clients. Its release of the Floss bun drove the company into consumers' consciousness. A flour and water dough are baked to make bread, a common food. There are an almost unlimited number of forms, shapes, sizes, and textures that may be made using various flours and variable quantities of other components.
It can either be left unleavened or leavened using a variety of methods, including naturally occurring bacteria or high-pressure artificial aeration during preparation and baking. A wide range of additions, including fruits, nuts, different types of fats, and chemical additives made to enhance flavor, texture, color, and shelf life, may be utilized. Bread has developed into a staple in religious ceremonies, secular cultural life, and language as a fundamental food that is consumed by people all over the world. This significance goes beyond nourishment.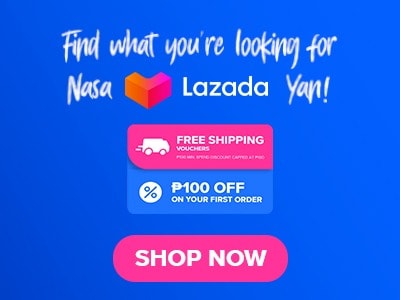 Below, you'll find the updated list of Breadtalk menu prices.
Menu Items
Prices (PHP)

Danish

Bacon & Corn Croissandwich
61
Chicken Croissandwich
61
Choco Cro
66
Choco Croissant
64
Croissant
54
Egg Tart
45
White Chocolate Croissant
55

Bread

Almond Frenzy
43
An Pan Cream Cheese
43
Applewerm
47
Banana Kick
53
Beckham & Cheese
45
Beefy Bun
43
Berries n' Cream
47
Butter Rocky
51
Butter Sugar
43
Cheezymada
48
Chicken Curry
43
Chicken Mushroom Cheese
67
Chicken Parmesan
53
Chicken Teriyaki
51
Choc Aleck
45
Choc Donut
43
Choco Chip Hokkaido
99
Choco Chips Extreme
43
Choco Cream Cheese
55
Cinnamon Bun
81
Coco Bundle
41
Coffee Ball
43
Coffee Bun
111
Custard Bun
37
Double Dog
56
Double Trouble
41
Eggstraordinary
42
Get Cheesy!
45
Golden Flower
61
Hokkaido Dome
86
Jumbo Cranberry Cheezymada
199
Kick Kick
41
Mini Cheese Boat
37
Moshi Mushroom
53
Mr. Beans
44
Organic Chicken Floss
68
Organic Spicy Chicken Floss
68
Parmesan Sausage
51
Pillow Raisin
51
Pineapple Cheezymada
50
Pizza Bread
69
Premium Chicken Floss
67
Premium Spicy Chicken Flosss
67
Prosperity Polo
58
Rainbow Donut
45
Raisin Braid
56
Rise & Shine
58
Rocky Rocky Milk
47
Sisig Bun
50
Smart Aleck
45
Spicy Tuna Sisig
51
Spring in the City
72
Standard Sausage
46
Strawberry Rocky
51
Triple Chocolate
54
Tuna Bread
53
Ube Bundle
43
Walnut Braid
55
White Chocolate Donut
45

Toasts

Baked Ham Sandwich
59
California Toast
128
Carrot Toast
134
Earthquake Cheese Toast
165
Mini Cranberry Toast
63
Premium Toast
145
Raisin Cranberry Toast
165
Standard Toast
93
Walnut Fruit Toast
159
Wholemeal Toast
115

Cakes

Cheese Mamon
44
Chocolate Tiger Roll
48
Honey Marble
45
Japan Light Cheesecake
330
Marble Steamed Cake
45
Mini Japan Light Cheese Cake
109
Orange Steamed Cake
39
Pretty in Pink
750
Black Forest
718
Blueberry Cheesecake
728
Boston Chocolate
688
Hazelnut Story
728
Mango Pleasure
750
Mocha Avalanche
718
About BreadTalk
Each BreadTalk store is a veritable sanctuary for bread shoppers, emphasizing the notion of a boutique bakery where every item has a backstory. Whether it be a baker or chef's personal inspiration, the politics or trends of society, BreadTalk's "Earthquake Cheese," "Mr. Some of the bread that have brought true stories to life is "Beans" and "Crouching Tiger, Hidden Bacon." A youthful experience is created via the open kitchen at BreadTalk, the store's clean lines, and the names and designs of the products.
Most recently, BreadTalk won the overall category for Most Popular Regional Brand at the Singapore Prestige Brand Award (SPBA) in December 2011 and was also chosen as Most Popular Regional Brand by customers. Since its start, BreadTalk has honored the craft of bread-making by bringing its innovative creations to life Four unique Generations have been used to capture BreadTalk's history and expansion as a globally known bakery brand over the last 16 years in the continuous process of invention and innovation.
The new idea from BreadTalk intends to engage customers in a singular experience that evokes the thrill of consuming natural goodness and great-tasting loaves. It is the company's response to the widespread consumer demand for more natural food options. The new concept features an intriguing repertoire of over 50 brand-new items from source to store, specially developed by its international Master Chefs.
BreadTalk Menu Best Seller
Flosss – Also known as Flosssophy. Both the tales and appearance are lacking. Simply said, its goal is to make you happy now, tomorrow, and forever. Always remember to floss. I'm a soft, light bread with a delicate flavor enhanced by a particular cream and lavishly dusted with pig floss, according to the secret recipe. a wonderful bite!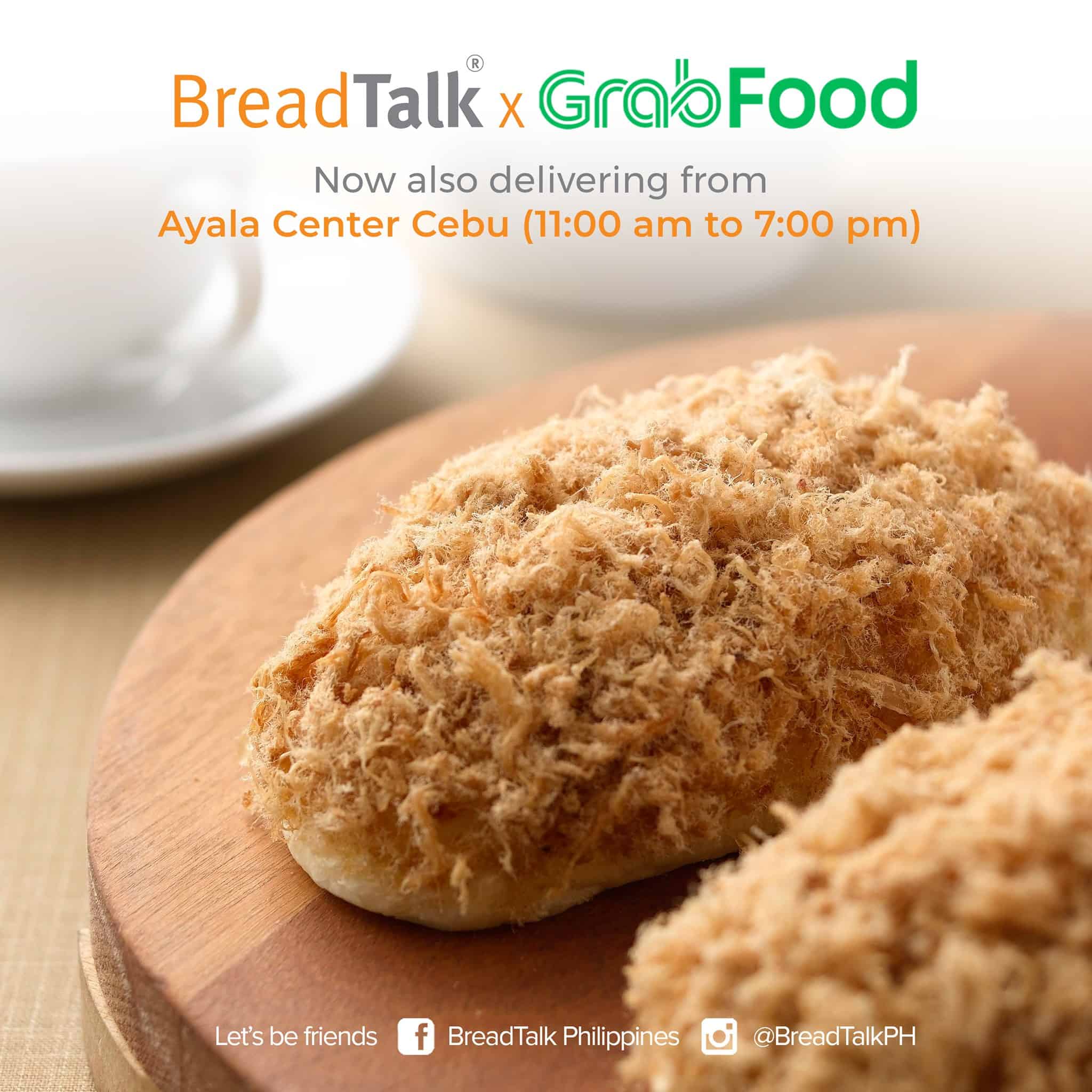 Fire Flosss – This BreadTalk menu has spicy Pork Fire Flosss that will sate your ferocious appetite and ignite your tongue! Do you feel up to the task?
Hot Chic– Hot Chic Spicy chicken flosss on top of the iconic soft Flosss bun.
Cheese Flosss – Cheese Flosss, the same renowned delectable cream, soft sweet bun covered by your selection of pig flosss. Can you see the difference? View and savor!
BreadTalk Menu Famous Bread
Spring in the City – Ham-laced rolled bread with spring onions, carrots, and floss on top.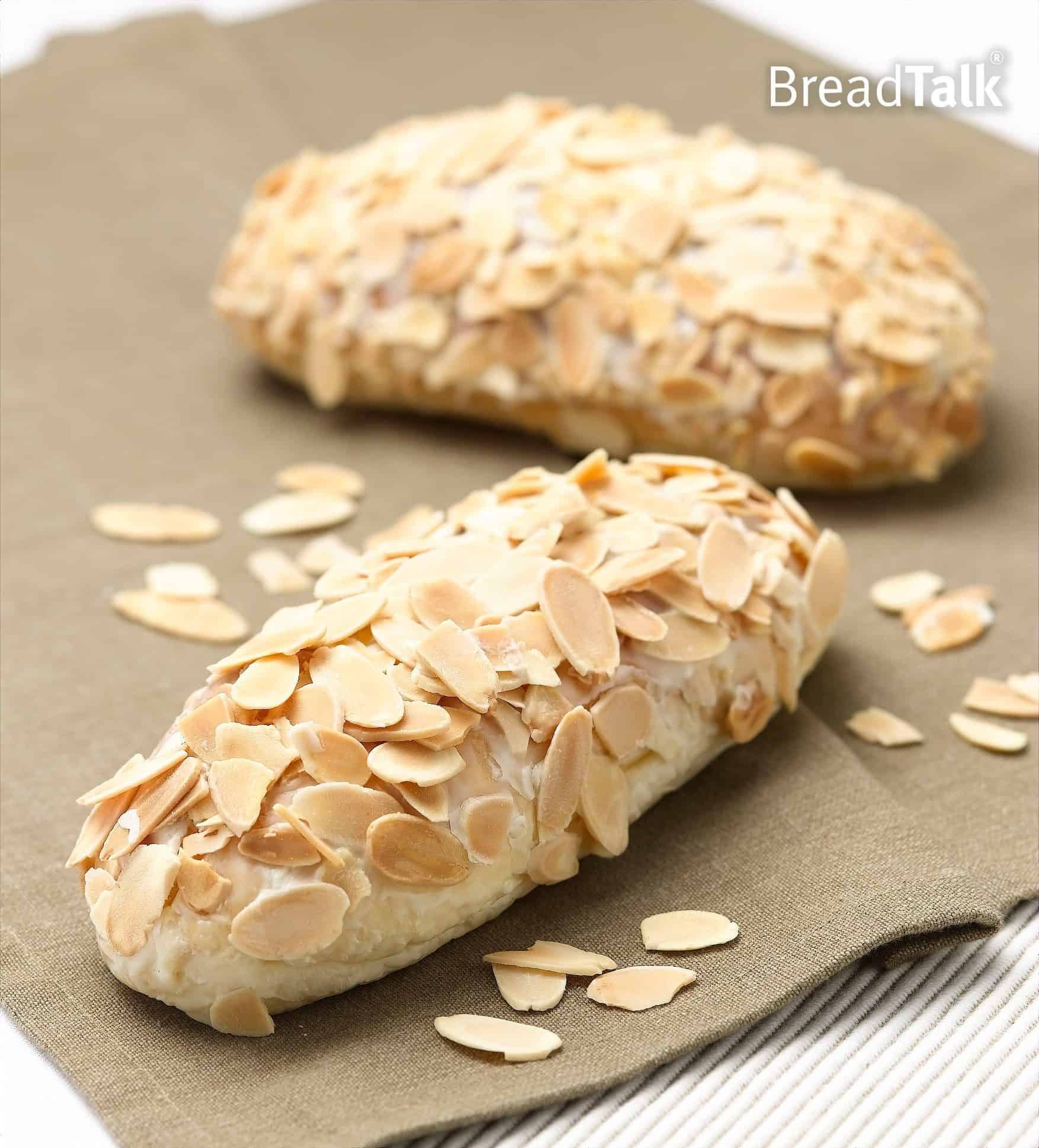 Golden Flower – White chocolate-filled bread with cocoa cream and almond sprinkles upon topping is called the "Golden Flower."
Get Cheesy! – Cheese, mayonnaise, and parsley on bread. bread with a coffee ball-shaped topping of coffee cream and almond flakes.
BreadTalk Cake Best Seller Menu
Salted Caramel Cake – A decadent chocolate treat with layers of chocolate chiffon, crispy hazelnut feuilletine, and dark chocolate mousse, all glazed in caramel.
Mangococo – Welcome to the tropics with layers of chiffon and a mango and coconut mousse with mango jelly that complements a zesty explosion of fresh mango pineapple coulis.
Granite (Sesame) – This BreadTalk menu will blow your mind with each taste! This beauty is composed entirely of black sesame: a layer like a New York cheesecake, black sesame Oreo crumbs, black sesame mousse, and vanilla chiffon.
Pretty Pink (Lychee Mousse) – Thanks to its irresistible combination of Lychee Raspberry Mouse, and Lychee Mousse Rose Coulis, Pretty Pink will undoubtedly win your heart.
BreadTalk Menu Delivery
Ordering your favorite BreadTalk menu has made it easier. If you don't have time to stand in a long line in the BreadTalk shop, you can simply use the FoodPanda or GrabFood app. Open it and then find the BreadTalk on their page. From there, you can select the available menu for delivery. Keep in mind that the delivery time and availability is depending on your location.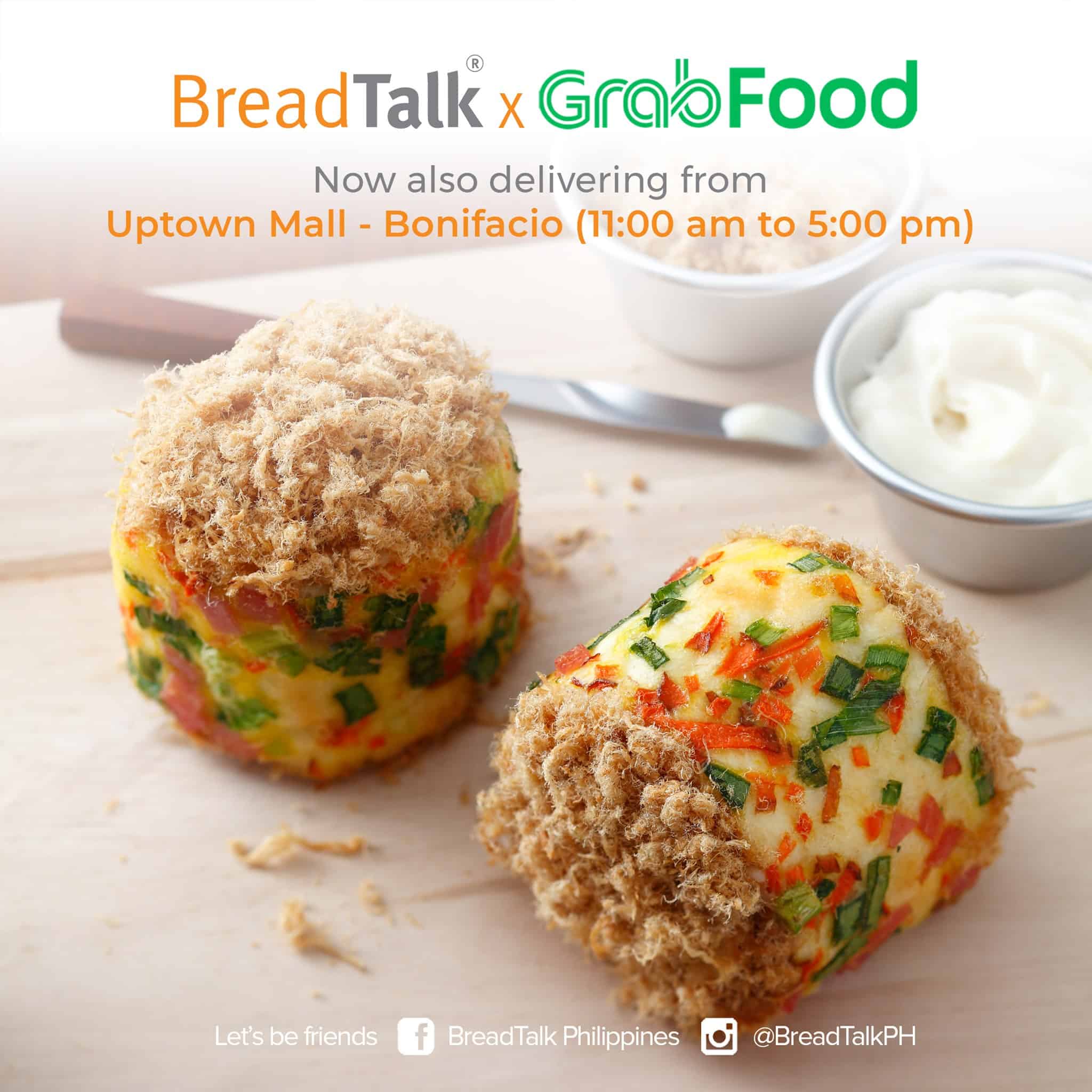 Social Media Pages
If you want to get in touch with the team of BreadTalk Philippines for inquiries and the latest updates, you can message and follow them on their social media.
Facebook: https://www.facebook.com/breadtalkph/
Instagram: https://www.instagram.com/breadtalkph/
Twitter: https://twitter.com/breadtalkph
Website: https://breadtalk.com.ph/
FAQs
What is BreadTalk famous for?
BreadTalk is a distinctive Singaporean brand that was established in 2000 and has expanded globally. It is notable for changing the way people consume bread in a culture where buying bread was unheard of.
Is BreadTalk cake good?
Yes, it is. The cake in BreadTalk is what customers always find when visiting their stores.
Is BreadTalk halal?
No, it is not Halal-Certified.
Conclusion
Going through the array of pastries that BreadTalk outlets produce each day is an overwhelming task. But everyone who has tried them agrees that you must taste the original Flosss, which are coated in mouthwatering pork floss. BreadTalk's Filipino bakers are dedicated to producing bread with regional flare and character, as well as unique desserts that feature regional tastes. The delectable BreadTalk menu such as Sumo Pandesal, the sweet Cheezymada, the savory Sisig Bun, and the Cheese Flosss are exclusive to this location and are well worth trying. You should dine at BreadTalk for three key reasons. Choosing natural components comes first. Global sourcing is used to handpick and choose the best organic ingredients, such as New Zealand's pure butter, and Japanese milled wheat. To provide better quality control of the final products, the components are professionally cooked in the Central Kitchen from their raw form to make pastes or fillings. Second, craftsmanship, the recipes are influenced by each Master Chef's own interpretation of traditional simplicity. Third, healthy goodness, Every bite's a delight, as they continue to develop goods that deliver a lot of happiness and goodness to meet the changing demands of consumers.