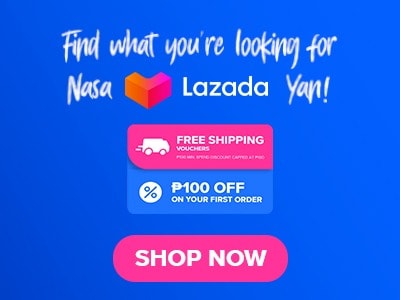 The Naughty Nachos menu features snacks like nachos, burgers, and fries. However, those are not the only dishes that they serve. Additionally, they provide entrees such as Liempo, pork chops, and barbecue ribs. Despite having a reputation as a Mexican restaurant, the majority of the Mexican-inspired dishes are actually their specialty, their snacks. Their entrees, however, have a little bit of a Filipino taste. There is no reason why locals can't eat at Naughty Nachos, especially if the diners don't like foreign foods.
Below, you'll find the updated list of Naughty Nachos menu prices.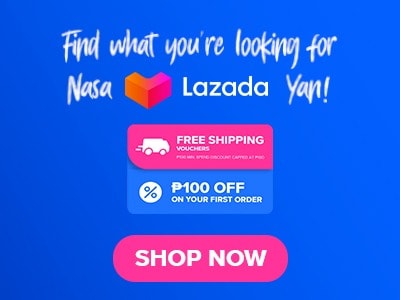 Menu Items
Price (PHP)

Wings menu

Buffalo Wings
149
Wings Combo
199
Wings Spaghetti
199
Wings Overload
199
Wings Carbonara
199
Unlimited Wings
299
Naught Wings
280

Pork menu

Liempo
149
Pork chop
169
Bacon
169
BBQ Ribs
229

Beef Menu

Cheesy Beef Overload
240
Burger Steak
149

Pasta

Carbonara
169
Spaghetti
169

Others

NBurgers
120
Partners in Crime
280
Unli Drinks
65
Epic Smores Milkshake
160
About Naughty Nachos
Naughty Nachos is a Mexican food store located at 95 Magiting St., Cor. Maginhawa, Quezon City. They offer catering services and venue reservations that can hold up to 100 people. The location is easy to find and accessible to all Manilenos and those in the surrounding areas. The restaurant's goal is to provide Filipinos with authentic Mexican nachos, burgers, and fries at a very affordable price and not let their local diners feel lost by also offering foods that suit their palates.
Naughty Nachos Menu Best Seller
This menu is composed of dishes that are the most popular and what diners usually order when they visit Naughty Nachos.
Buffalo Wings – A Buffalo wing is a popular dish where the unbreaded wing part of the chicken is typically deep-fried and then covered or dipped in sauce. These wings can be ordered, mild, spicy, or even boneless, and they are everyone's favorite bar dish and appetizer, although they can be consumed as a main dish too.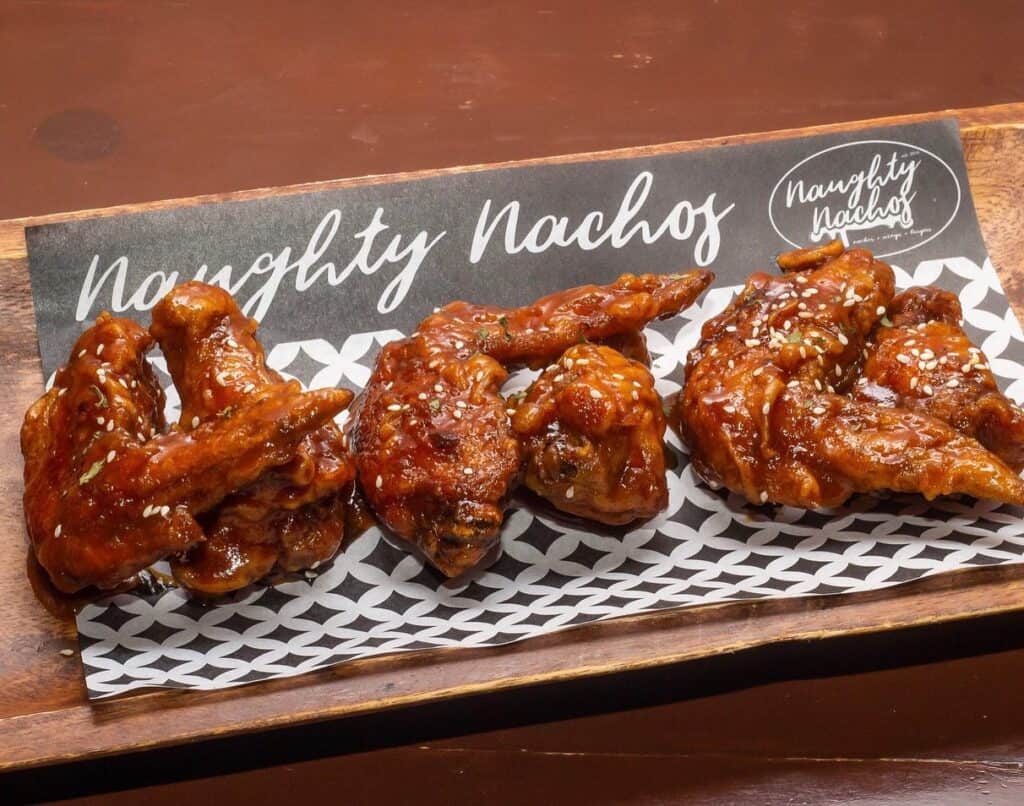 Liempo – This dish's flavor comes from the salt, pepper, and minced garlic that were used to season the pork liempo. The whole liempo is then cooked in a heated frying pan with cooking oil.
Pork Chop – This is a juicy, garlic butter pork chop menu from Naughty Nachos that is seared until it has a golden and crispy texture. You can now enjoy this delectable dish on Naughty Nachos. This dish isn't that unfamiliar to Filipinos, as it is one of the many staple dishes in the Philippines.
BBQ Ribs – Simply put, this BBQ ribs entree is grilled spare ribs that are traditionally cooked on the grill or in a pit. A delectable, extra hot, sticky barbecue sauce that is garlic-flavored is spread over these BBQ ribs, making them melt in your mouth.
Burger Steak – Both chopped steak and hamburger steak are essentially the same. They are the same meat patties that are called steaks. The only difference is that chopped steak is produced from ground sirloin, whereas hamburger steak is made from ground beef.
Wings Menu
Chicken Wings! From Buffalo Wings to Unlimited Wings, this menu is composed of delectable chicken wing dishes.
Wings Overload – This item is made of Naughty Nachos' special chicken wings that are more than enough for one person, hence its name "Wings Overload." This item also comes with nachos and fries.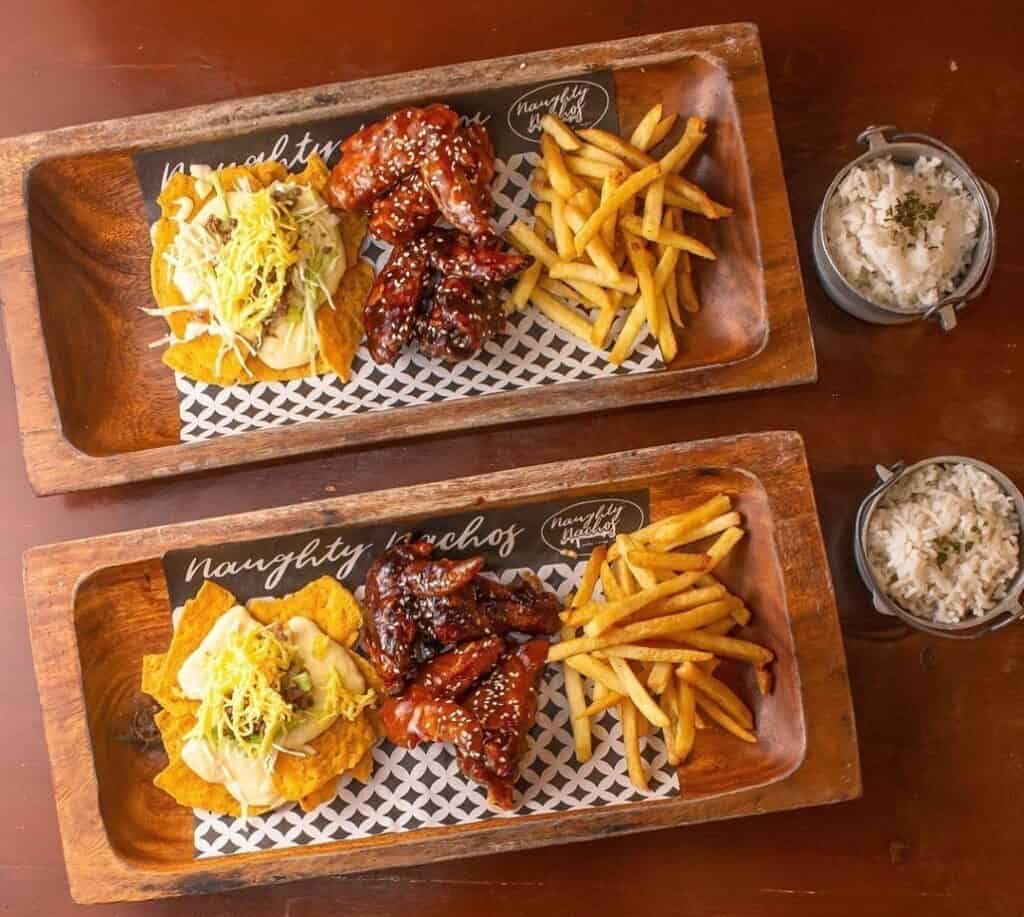 Naughty Wings – This Naughty Nachos menu is composed of chicken wing dishes that were cooked in different methods. They serve its Naughty Chicken wings by the dozen or half.
Wings Combo – This item combo is made of Naughty Nachos' special chicken wings, nachos, rice, and iced tea. The other combination of Wings Combo is made up of wings, fries, rice, and iced tea. The latter has a much lower price than the former.
Wings Spaghetti – The name is a bit misleading; this dish is not a chicken wing that was made as spaghetti rather than spaghetti with the Naughty Nacho's chicken wings served as a side dish.
Wings Carbonara – This item consists of carbonara and chicken wings. The carbonara is served as the main dish and the chicken wing as a side dish. The carbonara and chicken wings taste perfectly good, making it worth skipping the rice with them.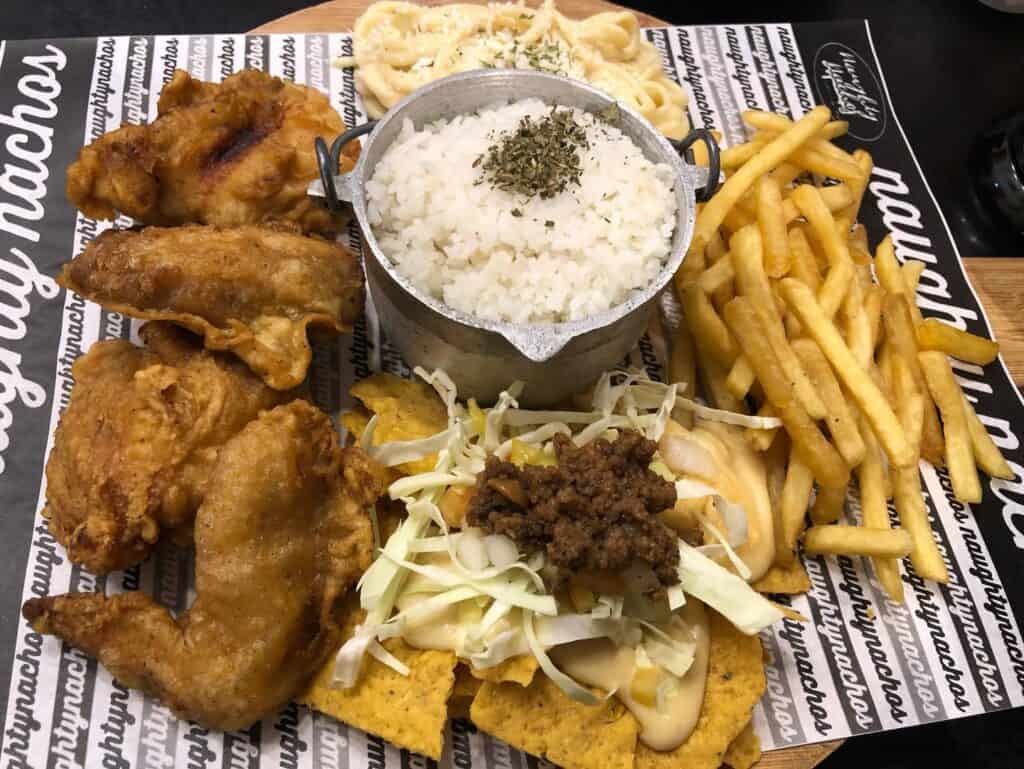 Naughty Nachos Unlimited Wings
Who in this day and age doesn't like chicken wings? Are you that into chicken wings and just can't help yourself? Naughty Nachos has offered a solution for chicken wing lovers who just can't get enough of them! They now serve unlimited chicken wings and rice for a very affordable price! Now, you can enjoy your chicken wings for as long as you want!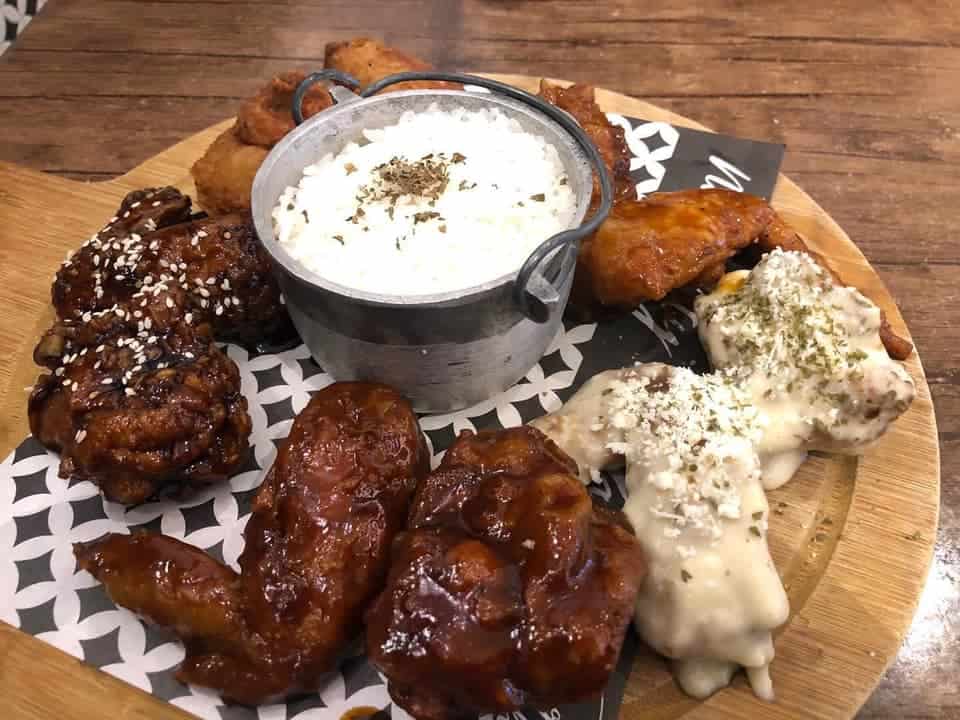 This offer isn't that bad for its price, the chicken wings are not poorly made given that they are "unlimited." In fact, they really put a lot of effort into not letting their customers down. Aside from the unlimited wings, they can also pay an additional fee for unlimited nachos and fries.
Unlimited Rice
Naughty Nachos' unlimited rice menu is paired with each entree that they serve. This separates Naughty Nachos from other restaurants in that the "extra" rice is so expensive that you will hesitate to order another extra cup. At Naughty Nachos, every entree they serve comes with unlimited rice! The offer is a great deal, especially for people who love their rice!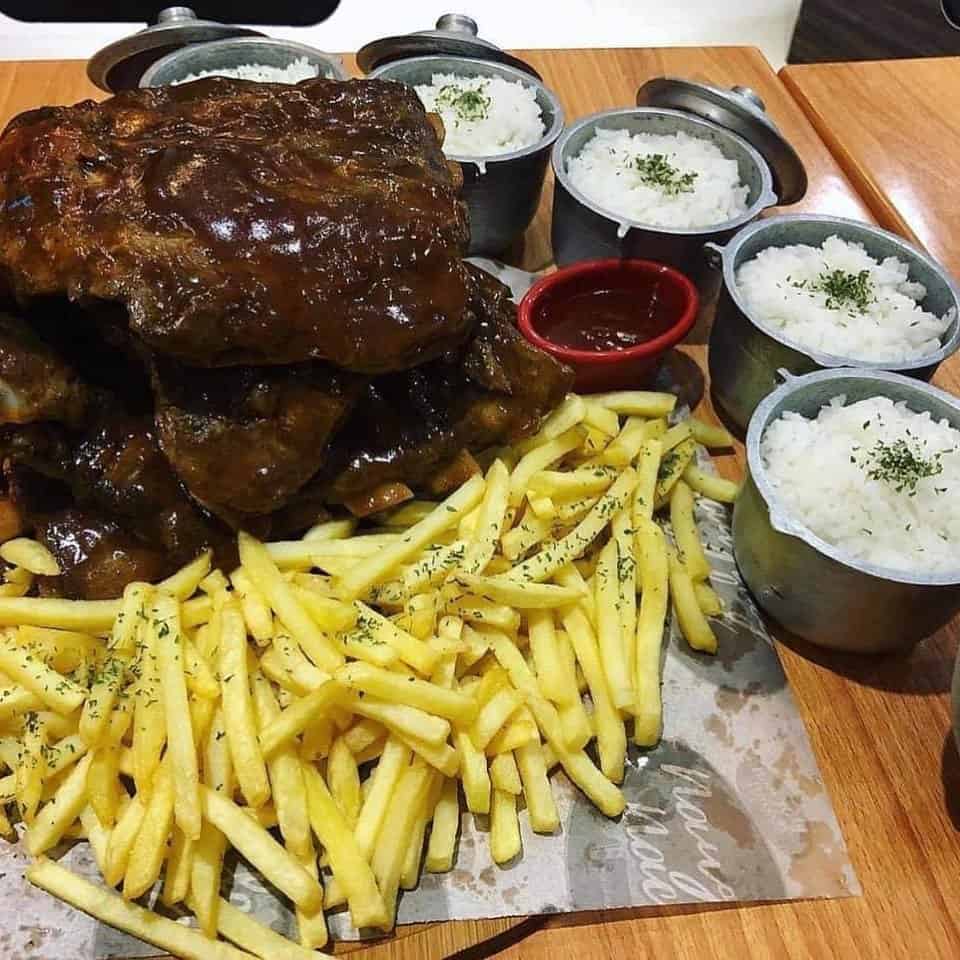 Naughty Nachos Menu Delivery
Naughty Nachos' menu delivery includes every dish that they serve in their physical store. The easiest way to order Naughty Nachos food is to download the GrabFood, Pickaroo, or FoodPanda applications on your mobile phone and look for Naughty Nachos stores. After searching, browse the items on their menu and click "Order." For more questions about Naughty Nachos' delivery, you can visit their Facebook or Instagram social media pages.
Naughty Nachos Social Media Pages
To get more of the latest updates about their restaurant, I highly recommend liking their social media pages to support them. They are very active in posting through their social media and you might get discounts. Click on the links that are provided below.
Facebook: https://www.facebook.com/NaughtNachos/
Instagram: https://www.instagram.com/naughtynachosph/
Twitter: https://twitter.com/naughty_nachos
Conclusion
Naughty Nachos' menu offers good comfort foods that are very budget-friendly. Their specialty, which is the Mexican nachos, will go beyond your expectations! It will be one of the best, if not the best nachos that you have ever tasted. And of course, this goes for the other food that they serve as well! They serve delicious foods at a very affordable price. The place is very good; it has a great interior and a nice ambiance. You can literally chill while you are eating. If you're in Quezon City, this is definitely one of the places you should visit!