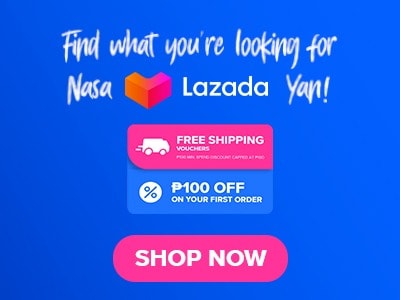 Loves pizza and pasta? Are you looking for a good pizza and pasta and already tried a lot but still looking for the better? May I recommend a good restaurant for you to try? Have you heard about Motorino Pizza? They offer good-tasting Neopolitan-style pizza, flavorful pasta, and other food products that you will surely love. Their restaurants are mostly in the metro so for sure you'll locate their location easily. This classy-styled restaurant ambiance is so gorgeous and perfect for family and friends eat outs, their pizza has been in a newspaper and has already been acknowledged as the best pizza somewhere abroad so for sure food is really good. They offer brick oven-style cooking for their pizza that's why their pizza is different, I'm being too talkative here so much for a long intro, let's get to know the Motorino Pizza menu and see if after this article you're convinced enough to try them. Let's start!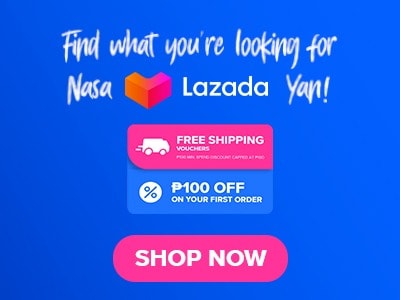 Menu Items
Price (PHP)

Pasta

Alfredo
365
Alfredo with roasted shrimp
535
Aglio olio with bacon
340
Mushroom pasta
375
Clams and bacon
395
Arrabiatta
415
Classic mororino meatballs
435
Parmesan and mascarpone
445
Fruitti di mare
535
Crema al tartufo nero
415
Creamy pesto with shrimp
495
Salsiccia e pomodoro
435

Antipasti

Insalata caprese
585
Caesar salad
330
Apple wallnut salad
495
Calamari fritti
495
Motorino meatballs
340
Roasted shrimp
565
Roasted corn
135
Roasted chicken wings
340
Clams al bianco
240
Salumi plate
445
Roasted pepper and mozzarella
585
Fritto misto
520

Pizze

Red
Classic cheese
415
Margherita
445
Margherita buratta
625
Salsiccia
445
Salame
455
Carne trio
475
Smoked ham and mushroom
455
Meatball
475
Soppresatta piccante
520
Gamberi
595
Pizza al ouvo
445
Luca's special
595
Meatball calzone
520
Red pepper chorizo
520
Amatriciana
455
Truffle and mushroom
550
Aglio formaggio
345
Mushroom and sausage
445
Prosciutto de parma
680
Colatura di alisi
475
Quattro formagi
475
Manila clams
580
Truffle honey and 4 cheese
580

Aperitivi & Digestivi

Limoncello
100
Grappa frattina
100
Amaretto
125
Sambuca
125
Galliano L'Autentico
120

Tequila

Patron silver
285
1800 silver
285
Jose cuervo
285

Vodka

Ketel one vodka
200
Grey goose vodka
265

Gin

Tanqueray gin
165
Bombay sapphire
165

Rum

Captain morgan
80
Bacardi superior
80

Cocktails

Martini
290
Boulevardier
290
High ball
250
Margarita
290
Thunderball
220
Negroni
290
Mojito
495

Whiskey

J.W double black
195
Suntory kakubin
130

Single malt

Glenfiddich 12yrs
275
Kavalan concertmaster
460

Cognak

Hennessy vsop
420

Bottled beer

Peroni
195
Stella artois
175
Corona
175
Smb pale pilsen
95
San Miguel premium
130

Draft beer

Mug
95
Pint
160
Pitcher
345

Soft drinks

Mineral water
65
San peligrino 500ml
195
San peligrino 250ml
130
Aranciata/ limonata/ coke reg/ coke zero
195
Coke light/ sprite/ sarsi
80

Craft sodas

Cucumber lime soda
145
Yuzu soda
145
Raspberry soda
125
Lime soda
125

Fresh shakes and juices

Ripe/green mango shake
125
Dalandan shake
125
Fresh lemonade
115

Tea

Lemon is ced tea
95
Mint iced tea
125
Raspberry iced tea
125
Earl grey, English breakfast, chamomile, green tea (hot)
95

Coffee iced or cold

Espresso
135
Latte machiato
145
Americano
110
Cappuccino
145
Cafe latte
145
Flat white
145
Caramel macchiato
165
Cafe mocha
160
Roasted hazelnut
165

Red wine

Lambrusco
190
Sangiovese
190
Montepulciano
190
Primitivo
190
Merlot
220

White wine

Lambrusco bianco
190
Chardonnay
190
Pinot grigio
210

White reserve wine

Riesling italico doc
1600
Bianco di curtoza doc
1600

Red reserve wine

Valpolicella doc valpantena
1500
Pinot nero nuage igt natle verga
1100
Barolo docg sacco
3500
Chianti classico docg bonacchi
1800
Brunello di montalccino docg bonacchi
5900
Barbaresco docg sacco
2650
Amarone della valpolocela doc valpantena
4900
About Motorino Pizza
This pizza restaurant was founded by chef Mathieu Palombino in 2008 in Brooklyn. They have a couple of branches in New York, Hongkong, Malaysia, Singapore, and Manila. Thanks to Trisha Santos an entrepreneur along with her partners as they are the ones responsible for bringing Neopolitan authentic pizza into the country. They already have a couple of branches in our country and still growing to be more popular because of the delicious foods that they offer.
The restaurant is huge but the best place to seat is at the back since the front is a bit crowded and people are passing by. The pizzas are priced a bit pricey but believe me it's worth it. Motorino is a world-famous pizza restaurant that is quoted as the best pizza in New York loved by celebrities and locals that's why when they started their branch in the country it became quite popular in no time. They also offer pasta dishes and other food items that you will surely find delicious. They are open from 10 in the morning until 10 at night.
Motorino Pizza Menu Best Seller
Here are some of the best-selling menus of Motorino Pizza that you should try. They also encourage their customers to try these menus.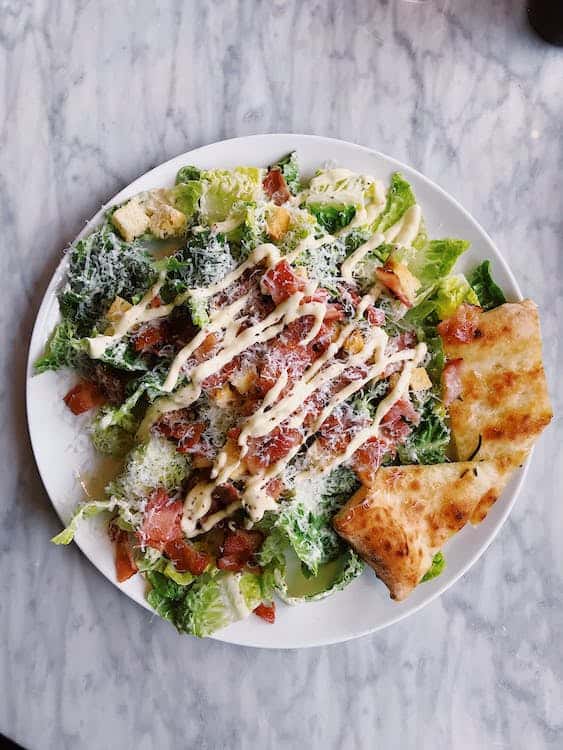 Caesar Salad – Made with fresh and crispy lettuce with anchovy dressing. They serve their caesar salad with crouton basically garlic bread with cheese which is pecorino romano.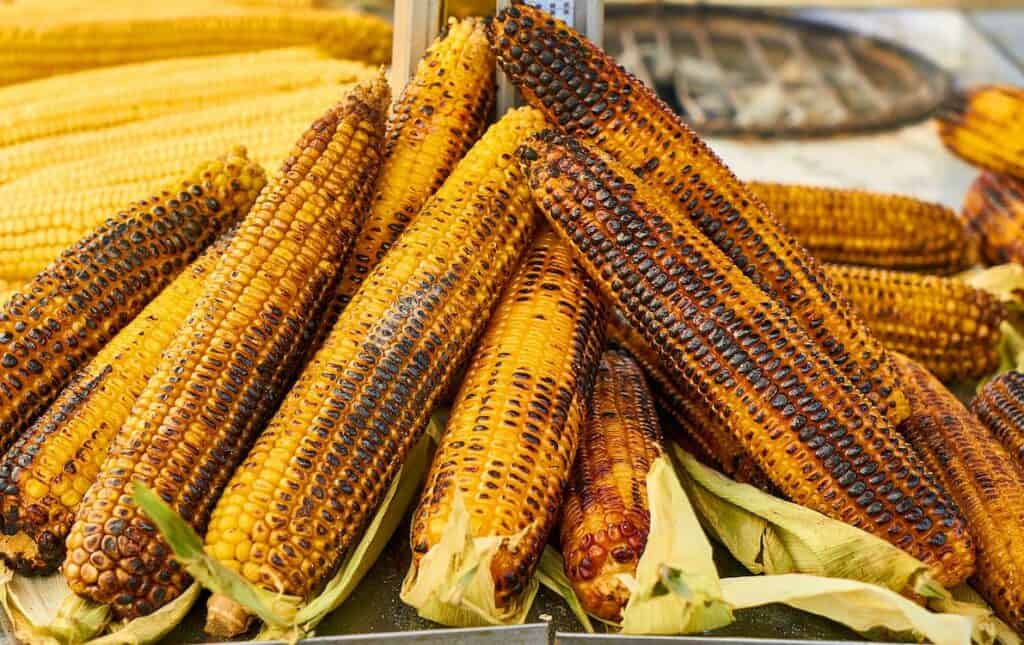 Roasted Corn – Motorino's version of roasted corn is basically corn with oreganata butter then topped with shredded pecorino for more flavor. They roasted their corn in their wood fire oven to add smokiness to the flavor.
Motorino Meatballs – This Motorino Pizza menu is made with seasoned meatballs with tomato sauce. They also sprinkled it with fresh basils and pecorino. Their meatballs are very good though not recommended for those who have hyperacidity.
Motorino Chicken Wings – Made with oven-roasted wings then tossed in a rice sauce composed of extra virgin olive oil, and some splash of lemon, sprinkled with chili flakes before topping their sliced onions. I can also taste a touch of mint in this dish but overall it is very delicious.
Best Motorino Pizza Menu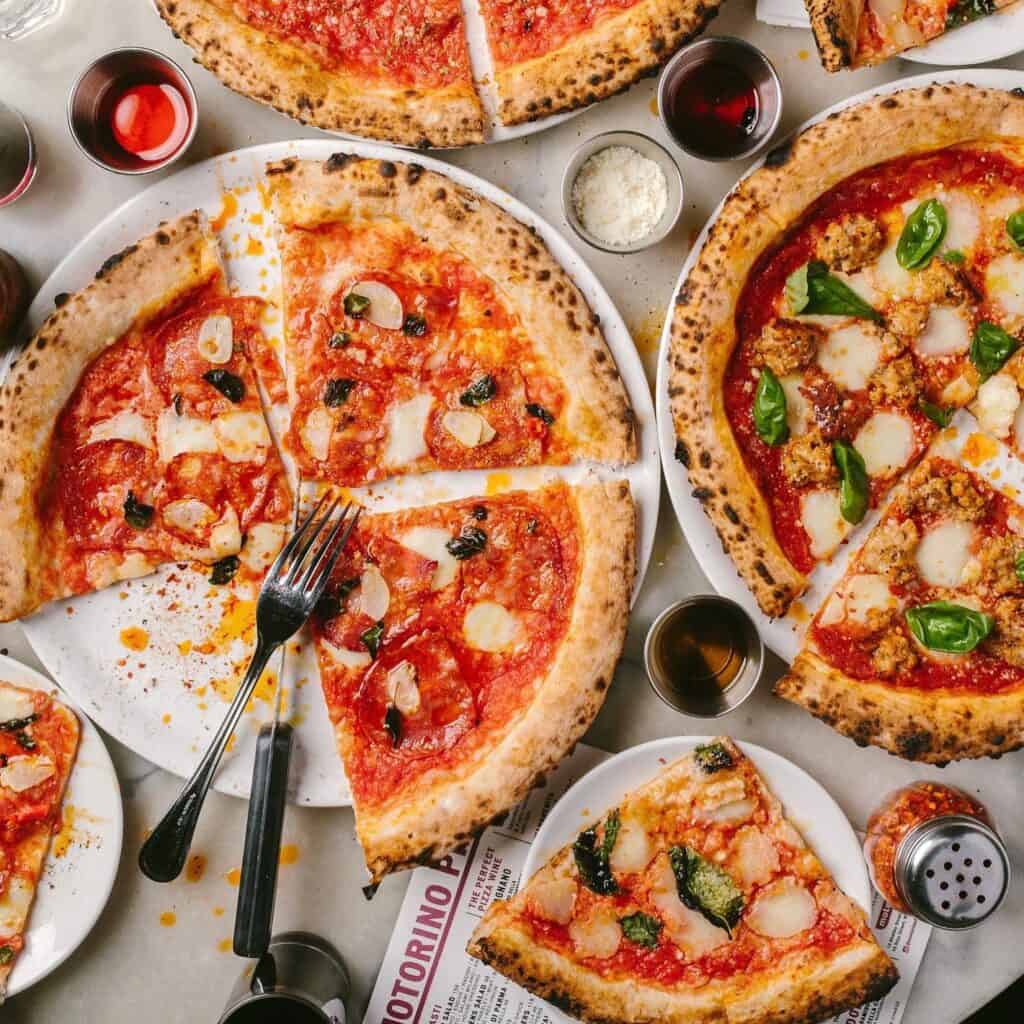 Margherita Pizza – You know the pizza is good when you can see that burnt edges and bubbly crust. This pizza has a rice flavor of tomato sauce and basil plus olive oil for the Italian flavor. The mozzarella cheese that is used in this Motorino Pizza menu is made with cow's milk which gives a creamier flavor, they also put pecorino by the way. I am not surprised that their Margherita is their best pizza as I tried it for myself and it is my new favorite.
Pasta Menu
Motorino is not only good with pizza but with their pasta as well, they offer different options for pasta dishes that you will surely enjoy. They offer classic meatball pasta, alfredo with roasted prawns, arrabbiata, and many more. Their pizza has this distinctive flavor and aroma that will surely boost your appetite.
Dolci Menu
On their dolci menu they offer some desserts tiramisu, affogato, 3 flavors of bowl of gelato, scoop of gelato and torta alciocoolato. Their Dolci menu is basically their dessert menu. Among all of the desserts that they offer my favorite and actually I ask their crew which best seller is their tiramisu. It has this rich flavor and soft texture, and the sweetness is just right amazing flavor burst, to be honest. I also like their affogato as well, simple and very delicious.
Promotion
Motorino is being generous that's why they have this promo of 15% off on all of their pizza until October 31, 2022. This promo is only valid for dine-in take-out and online delivery. To know more about Motorino pizzeria promos and exciting deals you can also like their social media pages like Facebook at https://m.facebook.com/motorinophilippines/ Or Instagram at https://www.instagram.com/motorinophilippines/?hl=en to updated on their upcoming promotions and deals
Motorino Pizza Menu Delivery
If it happens that you crave Motorino Pizza but you do not have time to go out no worries because you can order your favorite Motorino Pizza items by going to their website at https://motorinophilippines.com/
orders online are available from 10:00 am until 7:00 pm every day. There's a Minimum purchase of 400php per transaction. You can pay thru bank transfer using BDO for your order. You can also use third-party delivery services like food panda, Lalafoods, and grab foods.
Social Media Pages
If you want to get the latest posts of Motorino Pizza for their menu, prices, and current promos, we encourage you to start liking and following their social media pages. In this way, you can get the latest trends whenever they update their pages. To start following, click the links below:
Facebook: https://www.facebook.com/motorinophilippines/
Instagram: https://www.instagram.com/motorinopizza/
Conclusion
One of the best resto that is existing in our market these days. The foods that they offer are superb. Their pizza has this bold flavor and distinct Italian flavor. The dough is well cooked, golden brown crust and just the right toppings. Other food items like pasta and salads are very good. When it comes to their restaurant the design is spectacular it's like you're in a fine dining place but they are actually a casual dining restaurant. A great place suitable for family and friends eats outs. An outstanding place highly recommended for everyone.