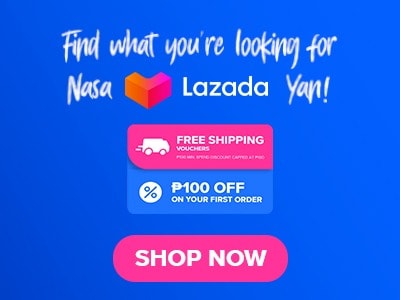 With a lot of coffee shops mushrooming in the country nowadays are you the type of customer that is still looking for something new? Don't know which place to go if you want some alone time or if you just want to relax and chill for a moment? No worries I got you covered. I found a place where you could get your favorite coffee, milk tea, fruit teas, and other special blends of beverages for a very affordable price, they also serve snacks, sandwiches, sausages, and other yummy items so I'm sure it could be your one stop coffee shop. Have you heard about Beanleaf coffee, tea, and connect? If not please take some time to read this article, let us get to know the Beanleaf menu that they offer.
Menu Items
Price (PHP)

Espresso

Americano small hot
100
Americano medium hot
110
Americano medium iced
110
Americano large iced
120
Beanleaf latter small hot
120
Beanleaf latte medium hot
140
Beanleaf latte medium iced
130
Beanleaf latte large iced
150
Cafe latte small hot
120
Cafe latte medium hot
140
Cafe latte medium iced
130
Cafe latte large iced
150
Cafe mocha small hot
130
Cafe mocha medium hot
160
Cafe mocha medium iced
150
Cafe mocha large iced
170
Cappuccino small hot
120
Cappuccino medium hot
140
Cappuccino medium iced
130
Cappuccino large iced
150
Caramel latte small hot
140
Caramel latte medium hot
160
Caramel latte medium iced
150
Caramel latte large iced
170
Hazelnut latte small hot
140
Hazelnut latte medium hot
160
Hazelnut latte medium iced
150
Hazelnut latte large iced
170
Hot chocolate small hot
140
Hot chocolate medium hot
160
Hot chocolate medium iced
150
Hot chocolate large iced
170
Matcha latte small hot
140
Matcha latte medium hot
160
Matcha latte medium iced
150
Matcha latte large iced
170
Vanilla latte small hot
140
Vanilla latte medium hot
160
Vanilla latte medium iced
150
Vanilla latte large iced
170
Wintermelon latte small hot
140
Wintermelon latte medium hot
160
Wintermelon latte medium iced
150
Wintermelon latte large iced
170

Espresso Blends

Caramel small
150
Caramel medium
165
Caramel large
185
Coffee crumble small
160
Coffee crumble medium
175
Coffee crumble large
195
Coffee jelly small
160
Coffee jelly medium
175
Coffee jelly large
195
Hazelnut small
150
Hazelnut medium
165
Hazelnut large
185
Mocha small
150
Mocha medium
165
Mocha large
185
Mocha Java small
160
Mocha Java medium
175
Mocha Java large
195
Vanilla small
150
Vanilla medium
165
Vanilla large
185

Dairy Blends

Caramel matcha small
150
Caramel matcha medium
165
Caramel matcha large
185
Cookies and cream small
150
Cookies and cream medium
165
Cookies and cream large
195
Japanese matcha small
150
Japanese matcha medium
165
Japanese matcha large
185
Milo matcha small
160
Milo matcha medium
175
Milo matcha large
195
Milo monster small
150
Milo monster medium
165
Milo monster large
185
Nutella overload small
160
Nutella overload medium
175
Nutella overload large
195
Raspberry choco loco small
160
Raspberry choco loco medium
175
Raspberry cholo loco large
195

Milktea

Beanleaf milktea small
120
Beanleaf milktea medium
135
Beanleaf milktea large
155
Choco hokaido small
90
Choco hokaido medium
105
Choco hokaido large
125
Creamy taro milktea small
90
Creamy taro milktea medium
105
Creamy taro milktea large
125
Dark chocolate milktea small
90
Dark chocolate milktea medium
105
Dark chocolate milktea large
125
Japanese matcha small
90
Japanese matcha medium
105
Japanese matcha large
125
Okinawa milktea small
90
Okinawa milktea medium
105
Okinawa milktea large
125
Pearl milktea small
90
Pearl milktea medium
105
Pearl milktea large
125
Wintermelon milktea small
90
Wintermelon milktea medium
105
Wintermelon milktea large
125

Brown Sugar Series

Brown sugar milktea medium
130
Brown sugar milktea large
150
Brown sugar pearl milk medium
140
Brown sugar pearl milk large
160

Extra Sinkers

Pearl
25
Nata de coco
25
Egg pudding
25
Coffee jelly
30
Milk cheese froth
55
Cream puff
40

Fruit Tea

Citrus green apple small
85
Citrus green apple medium
95
Citrus green apple large
110
Citrus with malunggay small
85
Citrus with malunggay medium
95
Citrus with malunggay large
110
Green apple small
85
Green apple medium
95
Green apple large
110
Green apple lemon small
85
Green apple lemon medium
95
Green apple lemon large
110
Green apple lychee small
85
Green apple lychee medium
95
Green apple lychee large
110
Lychee lemon small
85
Lychee lemon medium
95
Lychee lemon large
110
Raspberry blueberry small
85
Raspberry blueberry medium
95
Raspberry blueberry large
110
Raspberry lemon small
85
Raspberry lemon medium
95
Raspberry lemon large
110
Raspberry lychee small
85
Raspberry lychee medium
95
Raspberry lychee large
110

Milk Cheese Froth

MCF black tea medium
125
MCF black tea large
140
MCF dark choco milktea medium
145
MCF dark choco milktea large
165
MCF green tea medium
125
MCF green tea large
140
MCF matcha medium
145
MCF matcha large
165
MCF pearl Milk tea medium
140
MCF pearl milktea large
160
MCF wintermelon medium
140
MCF wintermelon large
160

Sandwiches

Spam and cheese
140
Ham and cheese
140
Chicken salad
140
The clubhouse
200

Pasta

Spaghetti with meatballs
180
Spanish sardines
180
Italian seafood
155
Seafood pasta
180
Carbonara
155

All Day Breakfast

Longganisa
120
Beef tapa
120
Spam
120
Corned beef
120
Pork Tocino
120
Chicken tocino
120
Bacsilog
120

Salads

Classic Caesar
140
Green salad
140

Snacks

French fries
90
Squid fries
135
Fish and chips
110
Cheesy bacon nachos
190
Cheesy bacon fries
160

Desserts

Chocolate cupcake
50
Cheese cupcake
80
Marjolaine
250
Blueberry cheesecake
250
Medovic honey
250
Chocolate ganache
250
About Beanleaf
Beanleaf started on the year 2014 to offer its customers more selections of drinks and dishes in one stop. Coffee, snacks, tea, or whatever you're in the mood of having. Beanleaf offers an enjoyable coffee shop experience. Typically most of the coffee shops in the country surprisingly have the same menu and that's what beanleaf noticed that's why they focused on creating a variety of flavors for their customers not to be bored with what they offer.
They only use high-quality and imported ingredients to ensure that they will offer only the best for their customers. And because of that they actually pleased coffee and tea lovers and noncoffee and tea lovers as well.
Beanleaf Menu Best Seller
Here is the list of their best sellers that you should try. This may also serve as a guide if you are just new to their menu.
Nutella Overload – Quench your thirst and satisfy your chocolate cravings at the same time with their Nutella overload. This is not your typical drink, loaded with Nutella and this will surely satisfy you in an instant. Perfect any time of the day also best paired with cheesecake. One you shouldn't miss and a must try especially if you are a chocolate lover.
Okinawa Milk Tea – This light but very satisfying drink Beanleaf menu will give you the impression of being easy but very good. Enjoy this Okinawa milk tea with your favorite cake or dessert and for sure this will be your new favorite. Very light, refreshing, and easy to enjoy. One of their best milk tea to be fair and also a must try.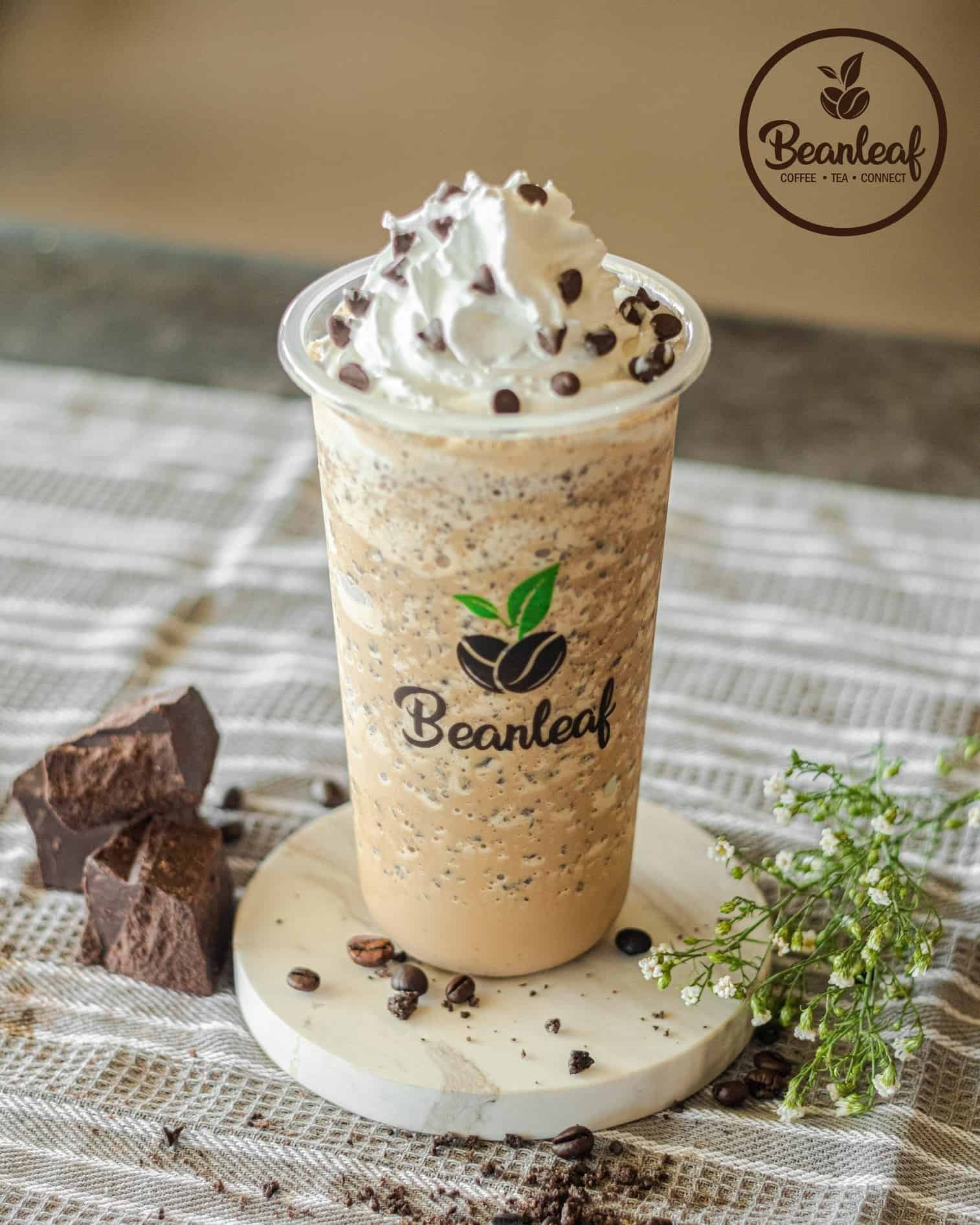 Coffee Crumble – A special cold drink for coffee lovers that want to enjoy a cold drink with some coffee accent and kick. What I like about this drink are the richness and the flavor burst. Also, a must-try especially if you are looking for something not so ordinary. Also best with cakes.
Wintermelon Milk Tea – Nothing beats the classic and enjoy this old milk tea flavor with beanleaf winter melon milk tea. Refreshing but not that strong, something you can easily enjoy. This watermelon milk tea is the root of milk teas so this one should not be missed out as well. I personally enjoyed this one and also a great choice for you if you want to play it safe if you are not familiar with the Beanleaf menu yet.
Matcha Green Tea – The hype with matcha green tea never stops, with beanleaf version you'll get that awesome flavor that you are longing for and something that will remind you of their brand. Their matcha-flavored drink is not that strong so it can be easily enjoyed and also perfect with almost anything. Personally love this one and also a must-try.
Creamy Cookie Butter – Buttery cookie with smooth espresso works together and creates this masterpiece. The creamy cookie butter of beanleaf is absolutely delicious, for me, it tastes like Christmas, to be honest. This drink has a wonderful spice and sweetness that everyone will surely love. Perfect with cookies or other hard pastries. Also, a must-try on the Beanleaf menu.
Caramel Macchiato – This one taste like a classic coffee with a lot of milk, this is really sweet with a very good aroma that will leave you hooked with this drink. Caramel and vanilla syrup is one of the main ingredients for this drink, highly recommended for caramel and sweets lovers, and also perfect with pastries. My personal favorite among all of their beverages. Recommended menu to try.
Beanleaf Cake Menu
Beanleaf coffee and tea shop also offer cupcakes and homemade cakes. here are some of their delicious cakes that you can get in their shop.
Cupcakes
Chocolate cupcake
Cheese cupcake
Homemade cakes
Marjolaine
Blueberry Cheesecake
Medovic honey
Chocolate ganache
Beanleaf Cheesecake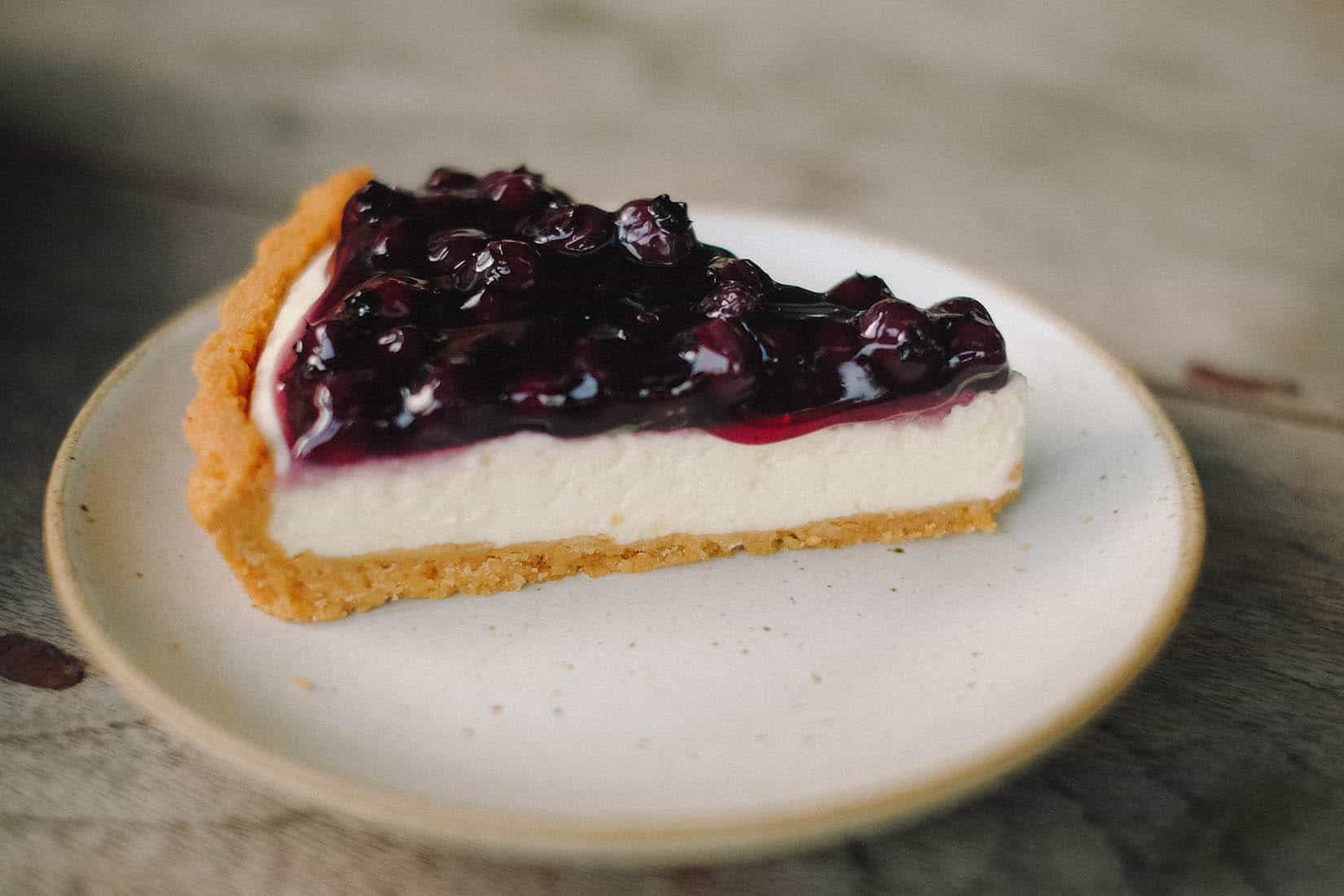 Enjoy their very delicious cake and try Beanleaf's blueberry cheesecake. Sweet and flavorful with a little tangy accent, this could be your new favorite. This melt-in-your-mouth goodness will keep you coming back for more. Sweet from the topping to the cake glazed and have just a little sourness. thick texture as well. this yummy goodness is a must-try if you are planning to give their coffee shop a try.
Beanleaf Menu Delivery
If you are craving beanleaf food items but because of your busy schedule you can't go outside or it just happens that you have surprise visitors and you wanted to impress them with beanleaf items all you have to do is to order online. They don't have a website for orders as of now but You can use third-party delivery services like Food Panda and Grab Foods. And other third-party delivery services that are available in the market these days.
Talk to Beanleaf Philippines Staff
Have you got any questions or suggestions? You can easily reach them via the following social media pages and websites:
Website: https://beanleaf.com.ph/
Facebook: https://www.facebook.com/BeanleafPH/
Instagram: https://www.instagram.com/beanleafph/
Conclusion
This coffee chain is very cozy, and spacious as well which is good and the food is great, not to be biased but everything here is good, especially their blueberry cheesecake. A lot of the Beanleaf menu is a must-try, I swear. Their crews are very accommodating and their furniture is really comfortable to sit with. The affordable price I may say so anyone can enjoy the goodness of the food that they offer. You'll enjoy this place if you're looking for alone time. Good lighting inside the cafe and the music is not so loud but not that gentle. This coffee shop is a great place to go, highly recommended for coffee and non-coffee lovers who want to enjoy their alone time. Thumbs up.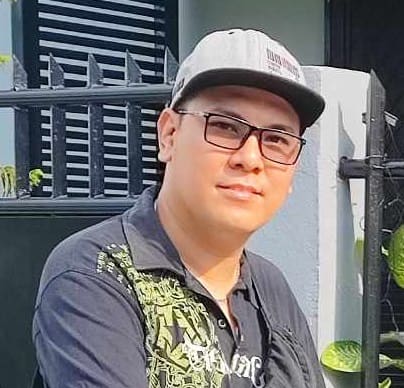 Hi! I'm Nivek Strife, the person who made MenuPH. I'm the one who added most of the popular menus you see on this website, and I really hope you enjoy them! Feel free to check them all out.
Growing up, I was surrounded by lots of tasty foods, like the classic Adobo and the sweet Leche Flan. That love for the many flavors of the Philippines is what got me excited about adding to MenuPH. When I learned how to make websites, I saw the need for a place to show off all the amazing Filipino dishes, and that's how MenuPH started.
MenuPH isn't just a website; it's like a fun journey into food. I've teamed up with famous chefs and found great places all over the Philippines to bring you a bunch of menus that show off the best of Filipino cuisine. Whether you're into the usual dishes or new twists, MenuPH is here to guide you through the rich world of Filipino flavors.
With MenuPH, my aim is to help local businesses, talk about good food choices, and make a group of friends who love food. No matter if you like fancy restaurants or street food, MenuPH has something for you. Come join me on this food adventure as we find great places, taste real flavors, and enjoy the unique food traditions that make the Philippines awesome.