The front of this kitchen is home to a cake showroom and cafe run by Banapple. Banapple Menu offers delicious hot meals prepared in the homey approach. Filipinos purchased cake online for a variety of reasons, from comfort food to self-congratulation for surviving. Cooking with dry heat, typically in an oven, is what is referred to as baking. It's the oldest kind of cooking, most certainly. In this article, we explore the history of Banapple, and its best sellers, and at the end of this, you may want to satisfy your cravings at Banapple.
Below, you'll find the updated list of the Banapple menu prices.
Menu Items
Price (PHP)

Pies, Cakes & Cheesecakes

Blueberry Cheesecake
205
Banoffee Jr.
645
Baked Creamy Chicken Savory Pie
91
Baked Savory Tuna Pie
91
Banoffee Pie
170
Dark Chocolate Tiramisu Cheesecake
230
Baked Cheese & Mushroom Pie
91
White Chocolate Truffle Berry Cheesecake
220
Apple Caramel Crumble Pie
187
Hearts All Over Carrot Cake
169
Pepperoni Parmi Pizza
91
Fresh Mango Toffee Pie
1225

Soups & Salads

Super Caesar Salad
240
Banapple's House Salad
240

Fluffy Pancakes

Awesome Blueberry Pancakes
275
Buttermilk Pancakes
255
Chocolate Chip Pancakes
255

All-Day Breakfast

Hungarian Sausage Chorizo Al Ajillo
360
Glazed & Caramelized Pork Tocino
325
Savory Longanisa with Caramelized Onions
325

Pasta

Pasta Jachintha
329
Lasagna Roll-Ups
380
Penne Bolognese
330
Baked Creamy Cheesy Panne
360
Trio of Sausages Pasta
360
Pasta Aglio Olio
330

Beverages

Mineral Water
39
Coke Can
82
Coke Zero Can
86
Sprite In Can
86

Sandwiches

Crunchy Chicken Fillet & Bell Peppers Sandwich
305
Terrific Tuna Sandwich
275
Warm Chicken Salad Sandwich
275

Entrees

Chicken Parmigiano
340
Baked Fish Gratinee with Scalloped Potatoes
325
Bacon Fried Chicken Steaks with Milk'shroom Gravy
340
Herbed Chicken Rolls with Basil Cream Sauce
340
Breaded Fillet of Cream Dory with Honey Thyme Mustard Sauce
325
Hickory Smoked Barbecued Country Ribs
380
Boneless Bangus Belly A La Pobre
340
Easy Quick Bowl Glazed Pork Tocino
174
Easy Quick Bowl Breaded Fish In Garlic Teriyaki Sauce
174
Easy Quick Bowl Fried Chicken Fillet In Barbecue Sauce
174
About Banapple 
To successfully transform one's passion into a business is like baking a cake. You gather the ingredients, precisely combine them, and bake the cake with all your heart. The proud makers of Banapple Pies & Cheesecakes, GJ and Maricel Jimenez, a husband-and-wife entrepreneurial duo, couldn't agree more.
Pies and cheesecakes were first baked by Maricel and GJ Jimenez for friends and family and recommended restaurants years ago. In a short period of time, Banapple increased the number of reputable restaurants and food companies that it supplied from a home-based kitchen in Quezon City, in March 2007.
Banoffee pie and apple caramel crumble pie, two of Banapple's early bestsellers, was the inspiration for the name of the company, which was later abbreviated to Banapple. Shortly after, Banapple relocated its primary kitchen to a larger and more convenient space on Katipunan Avenue in Quezon City.
Banapple Menu Best Seller Pasta
Baked Creamy Cheesy Penne – A cherished dish of al dente penne pasta, creamy white cheese sauce, and sautéed Hungarian sausage. It is quite adaptable. It tastes well whether eaten raw or in baked pasta dishes. It is available in various sizes to go nicely with any meats or vegetables you might add. Additionally, the pasta's structure helps the sauce to stay in place so that each bite is filled with taste. a brief pasta with slanted edges that is fashioned like a cylinder. The form was motivated by a quill. Penne pairs nicely with practically any sauce, but they excel in ones that are thick.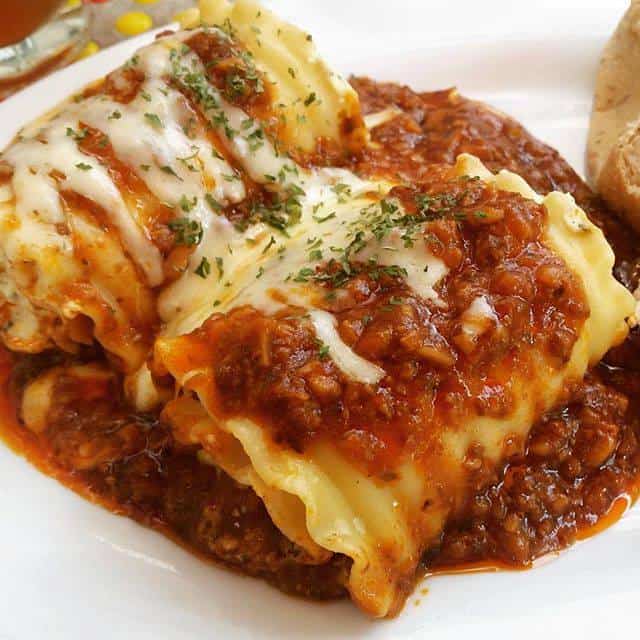 Lasagna Roll-ups – Al dente lasagna strips are filled with flavored cream and parmesan cheese and folded up with mozzarella cheese and traditional tomato meat sauce. A thick, flat sheet of pasta is what makes up a lasagna. The term "lasagna" can apply to a particular variety of noodles or to the common lasagna dish, which is made up of numerous layers of lasagna sheets put together with sauce and additional items like meats and cheese.
Trio of Sausages Pasta – It consists of parmesan cheese, garlic, and a very light cream sauce tossed with garlic longanisa, chorizo crumbles, and Hungarian sausage.
Banapple Menu Best Seller Cake
Blueberry Cheesecake – It tastes quite similar to one of the main ingredients, cream cheese, which similarly has a sweet flavor with some sour undertones. A buttery graham cracker crust, a creamy cheesecake middle, and a tart blueberry swirl make up the base of this blueberry cheesecake. Blueberries are scattered throughout the cake, which has been baked to produce the elusive light-yet-rich creamy cheesecake filling. The cake is then covered in an amazing glossy blueberry sauce. It's wonderful.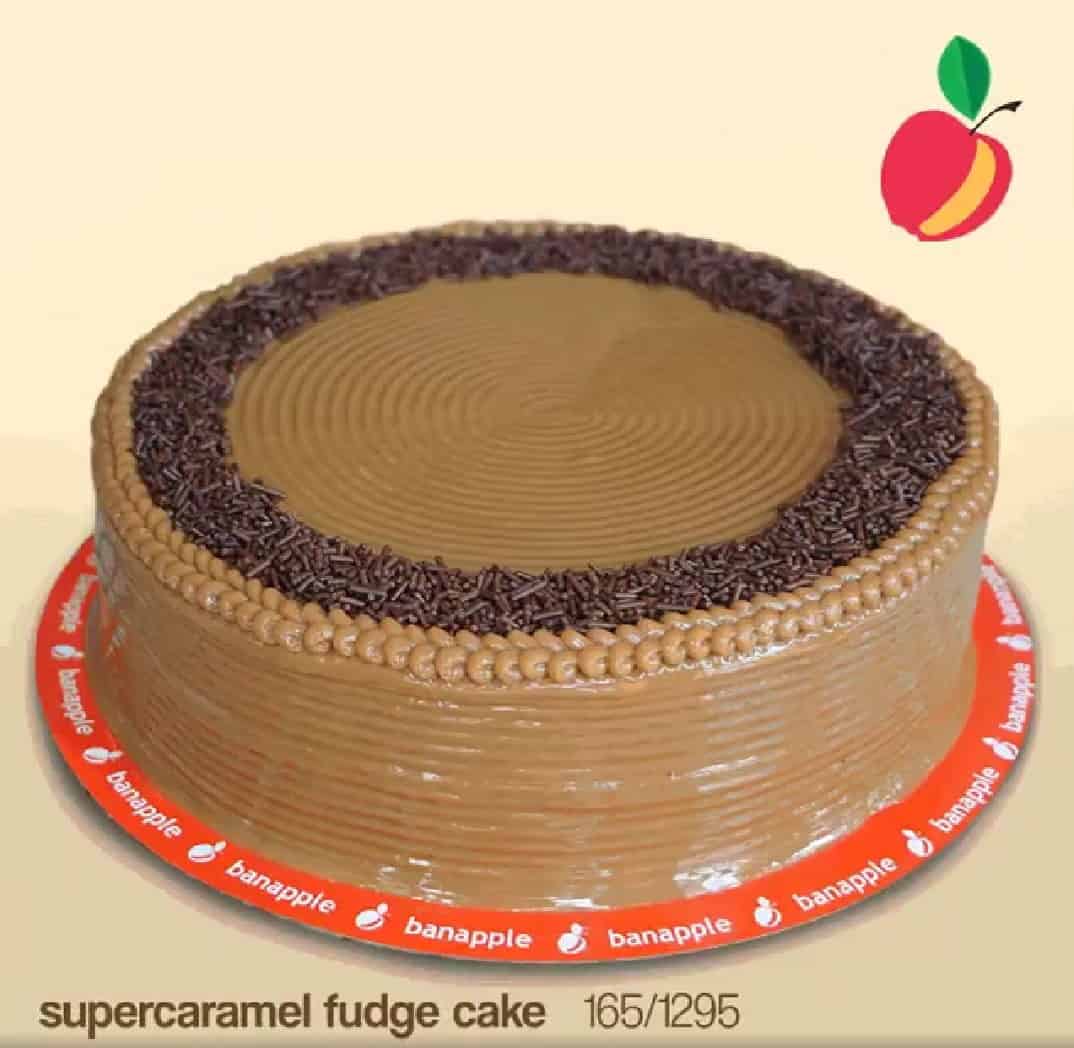 Supercaramel Fudge Cake – Vanilla layer cake with a simple caramel frosting that is buttery smooth. Old-fashioned cake recipe for a tasty and easy caramel cake. A chocolate cake with fudge within is known as a fudge cake. A cake-like treat with intense chocolate flavor that is moist and not as dense as a chocolate mud cake. This one is sure to satiate your hunger for chocolate because it is made with both melted chocolate and cocoa and is covered with chocolate ganache.
Dark Chocolate Tiramisu Cheesecake – The dish's name, tiramisu, which is Italian for "cheer me up," perhaps alludes to the two caffeinated elements it contains: espresso and chocolate. A decadent and creamy dessert is tiramisu. The mascarpone cheese's sweetness and the sharpness of the cocoa powder balance out the coffee's moderately strong flavor.
Banapple Birthday Promo
Banapple has not posted any relayed birthday promo, however as a store that offers cakes as its main best seller, they surely would offer you a discount during your birth month. You could always contact them for discounts via their Facebook page. As of this writing, they still offer a free iced tea and free Caesar salad if your order is at least 1,500 pesos.
Banapple Menu Delivery
In the past few years, cakes have been the number one food that Filipinos order online. It would make sense if the delicious menu of Banapple would be made available online or through delivery. For your weekend celebration, have banapple express delivery of your favorite banoffee pie and blueberry cheesecake brought to your door. Within the comfort of your own home, indulge in your all-time favorites.
Social Media Pages
To make sure that you get the latest updates about the Banapple food menu, price, and promo, you must subscribe and follow their page. Below, you'll find the official social media pages and site of Banapple.
Website: https://banapple.ph/
Facebook: https://www.facebook.com/Banapple/
Instagram: https://www.instagram.com/banapplekitchen/
Twitter: https://twitter.com/banapplekitchen/
FAQs
What is Banapple?
Banapple is a restaurant that offers pies and cakes as its best sellers. Its name comes from banana plus apple. A brand-new variety of bananas with an apple-like flavor is called a Banapple.
Who is the owner of Banapple?
The owners of Banapple are GJ and Maricel Jimenez. These are the couple behind the delicious menu at Banapple. They started with Banoffee pie and apple caramel crumble pie as their main products before opening the store.
What should I order in Banapple?
When going to Banapple, a customer must try their best menu such as their chicken parmigiano, baked creamy chicken savory pie, trio of sausages pasta, sirloin beef tapa, their best-selling cakes, and pasta as mentioned above.
Conclusion
Commuters stop at Banapple Menu on their way to and from work and school for a fast takeout meal because it has become a nice landmark. Bakers and waiters are kind and provide prompt individualized service. At Banapple, they take meticulous measures to guarantee that all their cheesecakes and pies reach their customers in the best possible and fresh condition. They strive for excellence and creativity in everything they do and are the employer of choice for hospitality-minded and top-tier culinary gems. They will work hard to consistently outperform their previous successes. Anyone can indulge in delicious meals, delectable sweets, and wonderful coffee at any hour of the day.