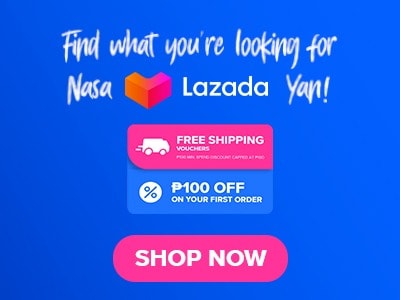 One of the most known destinations when visiting the cold city of Tagaytay is a Bag of beans. The Bag of Beans menu offers a variety of food items like freshly made pastries, a lot of breakfast items, and their signature coffee's that are perfect for the City's cold weather making a bag of beans popular with tourists and even local folks. In this article, we will get to know a little bit more about the food items they offer and their prices. Without further ado, let's start. 
Menu Items
Price (PHP)

All day breakfast

Boneless bangus
350
Garlic beef tapa
375
Chicken and pork adobo
350
Country breakfast
450
Sunrise breakfast
450
Omelette
410

Famous Pancakes

Buttermilk
220
Blueberry
280
Chocolate chip
230

Entree

Grilled salmon fillet
650
Chicken teriyaki
490
Baby back ribs
540
Grilled pork chop
495
Roast beef
550
French beef stew
565

Local Favorites

Bangus ala pobre
650
Crispy pata
750
Pork sisig
450
Lechon Kawali
480
Beef ribs sinigang
850
Bulalo
850

Salad

Green fresh salad
310
Caesar salad
340

Soup

Soup of the day
210
Seafood chowder
240
Beef ribs sinigang
250
Bulalo
250

Pasta

Shrimp aligue
460
Seafood pasta
480
Pasta garlic and mushroom
410
Carbonara
420
Bolognese
440
Lasagna
365
Spaghetti meat sauce
420

Sandwiches and Hot Snacks

Cheese hungarian sausage
320
Fish and chips
420
Angus cheeseburger
450
Hungarian sandwich
380
Roast beef sandwich
420
Hamburger
320

Pizza

Shrimp and vegetables
495
Shrimp and sun dried tomato
495
Quatro formaggi
505
Pepperoni
480
Hawaiian
475
Nutella
480

Fruitshakes

Watermelon
90
Mango
100
Pineapple
90
Cantaloupe
100
Strawberry
100
Iced tea
100

Milkshakes

Chocolate
195
Vanilla
195
Strawberry
195
Mocha
195
Cookies and cream
195

Dessert Drinks

Mango shake float
215
Avocado shake float
215
Root beer float
175
Mocha chocolate cream
195

Blueberry Cheesecake

Sliced
175
Whole
1250

Iced Coffee

Iced americano
160
Iced cafe mocha
160
Iced white chocolate
160
Iced caramel
160

Hot

Houseblend
140
Kapeng barako
120
Hot chocolate
155
Americano
140
Cafe latte
150
Cafe mocha
150
Cappuccino
150
Caramel macchiato
150
White chocolate mocha
160

Drinks

Root beer
70
Soda in can
45
Soda water
50
Tonic water
50
Bottled water
50
Hot tea
110
Black tea
110
About Bag of Beans
This establishment is a family-owned business that started in 2000. Owned by Charito Antiquera this restaurant has gone a long way already. Offering a relaxing atmosphere while in the restaurant with a beautiful garden highlighting the beauty of Tagaytay. Their simple menu is consist of delicious pastries, and Barako coffees including the famous Alamid coffee that is made with civet cat droppings (sounds off right but try it first it's delicious).
They offer affordable tasty and soft fresh bread then customers begin to notice how good their products and eventually they already have long queues of customers wanting to dine or buy their products. Their small cafe began to expand and eventually expanded thru other branches to satisfy their customer's needs. Their branches also started to serve delicious food items for breakfast and lunch so customers can have a heavier meal while enjoying their visit to Tagaytay City. 
On their main branch, they offer a buffet every weekend. They make sure that all of the ingredients that they are using are the finest ingredients to ensure the quality that they will provide to their customers is the best and that is the secret or the main reason for their success.
As of now Bag of Beans already has 5 branches already. Their Main branch is in Mendez crossing Tagaytay City. They also have Other branches like their Athena branch, Charito branch, and Summit ridge branch all branches are located in Tagaytay and the West Lake branch is located on the Aguinaldo highway, twin lakes shopping Village, and Dayap is located in Laurel Batangas. 
Bag of Beans Menu Best Seller
Here are the food items that you should order if you are planning to visit Bag of beans for the first time, these items are also their best sellers and a great choice if you have no idea about their menu.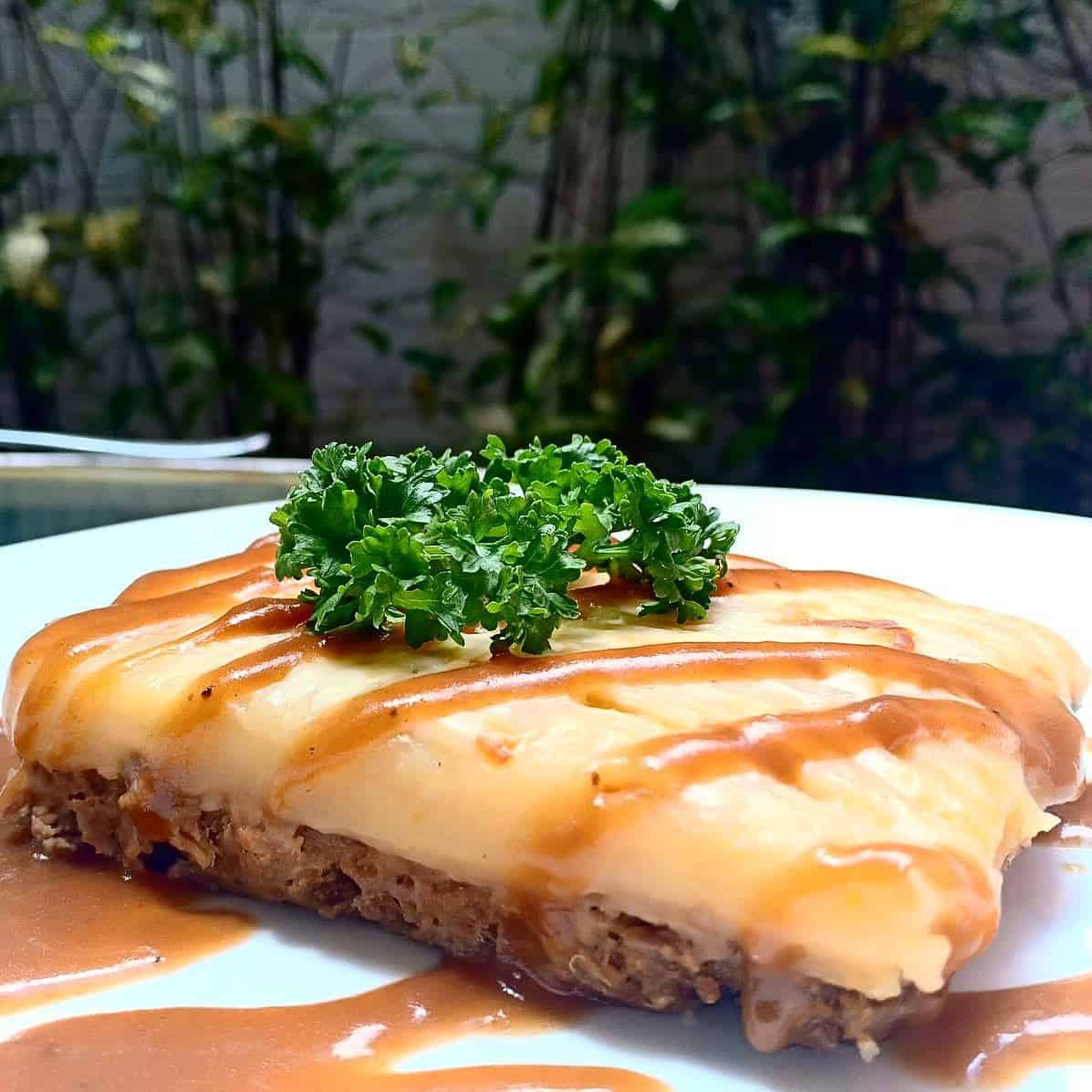 Photo Credit: Bag of Beans Tagaytay FB Page
Shepherds Pie – One of the food items that made them popular is their shepherd's pie. It has two layers which are the thick layer of meat and mashed potato on top. This pie is actually a crustless pie but it is absolutely delicious. That thick layer of meat at the bottom of the pie is super tasty and tender. 
Roast Beef – Their roast beef is quite popular among their customers when it comes to the main dishes that the Bag of Beans menu serves. Their roast beef is very tender and topped with their special gravy sauce then served with mashed potato and some vegetables for a side dish. 
Frozen Blueberry Cheesecake – Their frozen blueberry cheesecake is a great choice when it comes to dessert. Their cheesecake Has the melts in your mouth feel that made this dessert popular among their customers. Topped with blueberry sauce and actual blueberries. A truly satisfying treat that goes well with coffee or after enjoying some mains.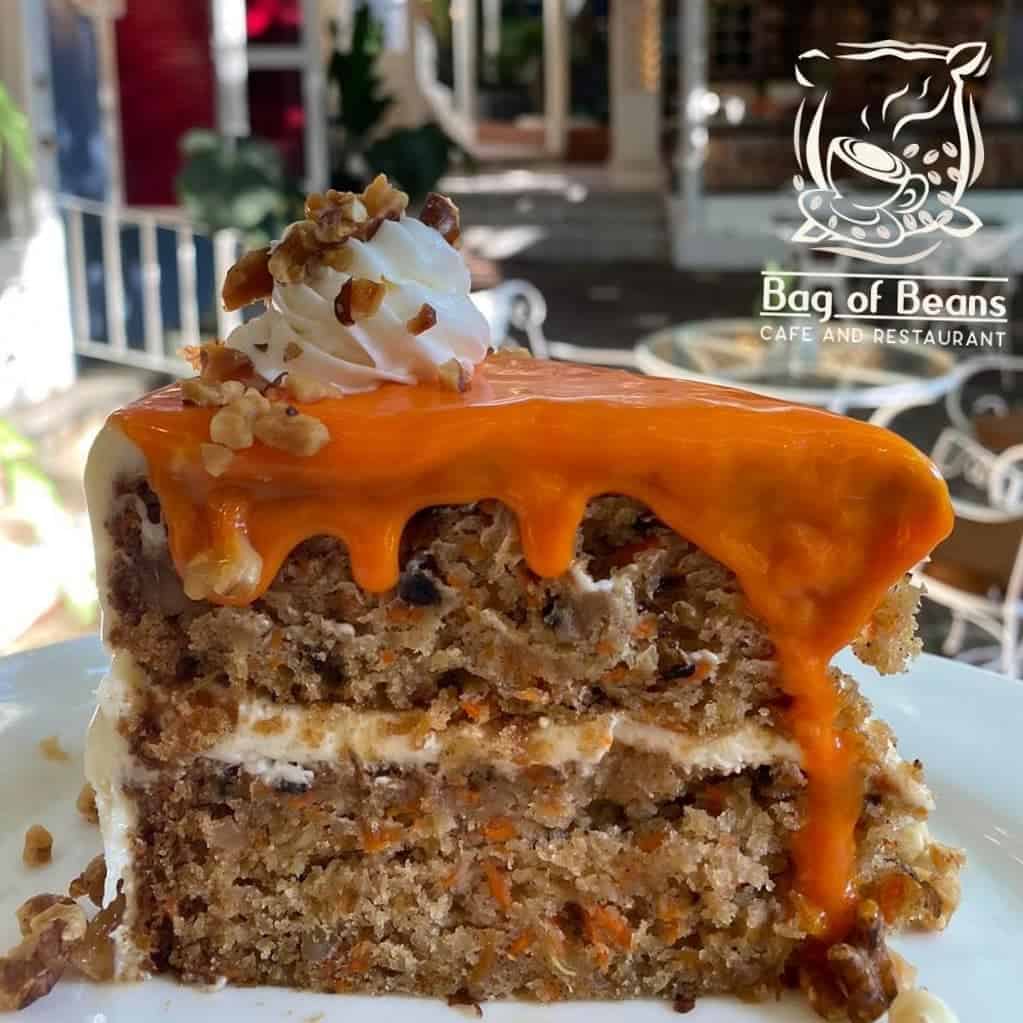 Photo Credit: Bag of Beans Tagaytay FB Page
Carrot Cake – Aside from the delicious blueberry cheesecake you should also try their carrot cake. Made with two layers of carrot cake with cream cheese in between. It also has sweet orange sauce drizzled on top of the carrot cake. 
Raisin Bread – The Bag of Beans menu also has souvenir items and that includes raisin bread. It is quite popular among their customers because of the simplicity of this item but when it comes to taste it is really good. The bread is really soft and the raisin is adding flavor to it. If you're someone who loves raisins this bread is for you. 
Breakfast Buffet Menu
Bag of beans Breakfast buffet is exclusively available at their main branch at Mendez Crossing Tagaytay City. The breakfast buffet is Available every weekend (Saturday, and Sunday) and on Holidays from 6:30 am until 11 am only. On a first come first serve basis. 
Cakes Menu
Bag of Beans has a special cake menu that will cost you a minimum of 160php per slice and a maximum of 1500php for the whole cake. They have a variety of delicious and mouth-watering cakes which includes their famous caramel cheesecake, ube macapuno, and carrot walnut cake.
They also have most tries cakes like red velvet, choco mousse, queso de bola, KitKat cake, ultimate choco fudge, trio cheesecake, naked red velvet, cookies n' creme, and salted caramel cake which is my personal favorite, and the one that I always order whenever I visit their restaurant. I don't want to be biased here but their cakes are truly exceptional and delicious at a very reasonable price.
Bag of Beans Menu Delivery
Craving for a Bag of beans food items? No worries because a bag of beans offers delivery (not for manila orders) all you have to do is to go to the official page to ask what is an available food item for delivery or you may call or text them thru their Viber number at 09178666169. You can also try using food delivery services available in your area.
Social Media Pages
Do you want to start following them on their official social media so you can get the latest Bag of Beans menu, and promos? Lucky for us, we can easily reach them by checking the following links:
Facebook: https://www.facebook.com/bobtagaytay
Instagram: https://www.instagram.com/bagofbeans_tagaytay/
Conclusion
Bag of beans offers a great and luxurious ambiance. The Bag of Beans menu so far is impressive, they give their customers the best and high-quality food items at a very reasonable price. Service crews are attentive and helpful they ate actually friendly based on my personal experience upon dining at their restaurant. The place is customer friendly comfortable and very clean which impressed me a lot. They also have a good parking space for customers with cars and that's a plus for this restaurant. I personally love their restaurant and I highly recommend them to those who will visit Tagaytay if you want to enjoy great food with a good ambiance.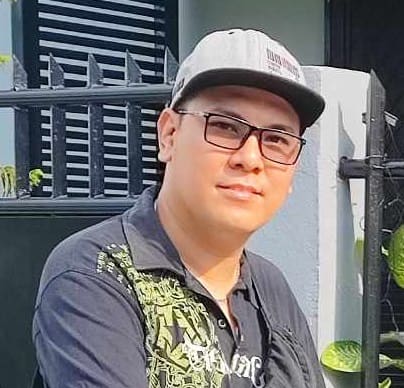 Hi! I'm Nivek Strife, the person who made MenuPH. I'm the one who added most of the popular menus you see on this website, and I really hope you enjoy them! Feel free to check them all out.
Growing up, I was surrounded by lots of tasty foods, like the classic Adobo and the sweet Leche Flan. That love for the many flavors of the Philippines is what got me excited about adding to MenuPH. When I learned how to make websites, I saw the need for a place to show off all the amazing Filipino dishes, and that's how MenuPH started.
MenuPH isn't just a website; it's like a fun journey into food. I've teamed up with famous chefs and found great places all over the Philippines to bring you a bunch of menus that show off the best of Filipino cuisine. Whether you're into the usual dishes or new twists, MenuPH is here to guide you through the rich world of Filipino flavors.
With MenuPH, my aim is to help local businesses, talk about good food choices, and make a group of friends who love food. No matter if you like fancy restaurants or street food, MenuPH has something for you. Come join me on this food adventure as we find great places, taste real flavors, and enjoy the unique food traditions that make the Philippines awesome.