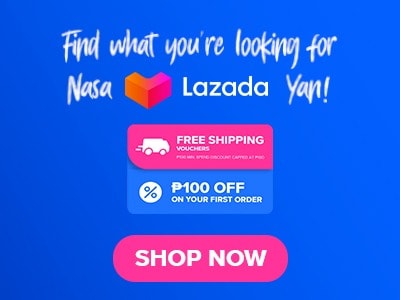 Burgers are the face of Chevy Burger menu and are the most popular and most ordered item for customers. But they aren't the only dish that makes their menu special. Chevy Burger also serves delicious and delectable sandwiches, rice meals, pasta, and even salads and side dishes. Their menu aims to provide Filipinos with a taste that they are already familiar with so that they can just enjoy the experience without second guessing what ingredients the dishes are made of.
Below, you'll find the updated list of Chevy Burger menu prices.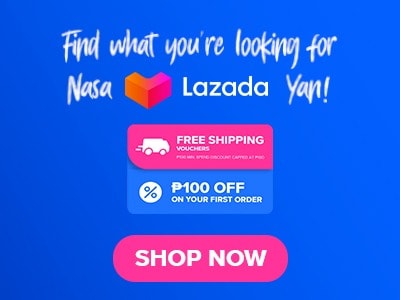 Main Items
Price (PHP)

Burgers

Chevy Burger
45
Cheesy Chevs
55
Chick and Burger
65
Messy Melt
85
Twin Patty
99
Chik-o-Bacon
99

Premium Burgers

Hawaii Five-o
115
Chevy Belly
130
St. Salmon
100
Torpedo Burger
130

Sandwiches

Chicken wich
60
Crispy Chicken
99
In Da Club
99
Holy Fish
99
Giant Dog
55
Hungry Yan Sausage
70
German Yan Sausage
85
Rice Plates
Chevy Burger Steak
105
Crunchy Chicken Rice
105
Classic Fried Chicken
125
Oinkatsu
125
Fish out
125

Pasta

Very Spaghetti
105
No Drama Carbonara
115
Fresh Basil Chicken Pesto
145

Salad and Sides

Green Salad
80
Happy Macaroni
Wing it!
155
Macho Nachos
75
Fish and Chips
115
Holla! Quesadilla
90
Supah Fries
35
About Chevy Burger
Chevy Burger is a Filipino-owned burger chain that is located at 116-I JP Rizal St., Calumpang, Marikina City. The location is very convenient for all the Manilenos and the people that live in the surrounding area. They offer tasty and affordable burgers whose tastes are already familiar to the Filipino palate.
Chevy Burger Menu Best Seller
This is the list of the most popular products that are frequently ordered by the people who visit Chevy Burger branches.
Chevy Burger
Chevy Burger's regular burger is made with a beef patty, onions, tomatoes, cucumbers, catsup, and mayo. The ingredients are perfectly blended together to create the most flavorful burger fillings and to further enhance the overall taste of the burger.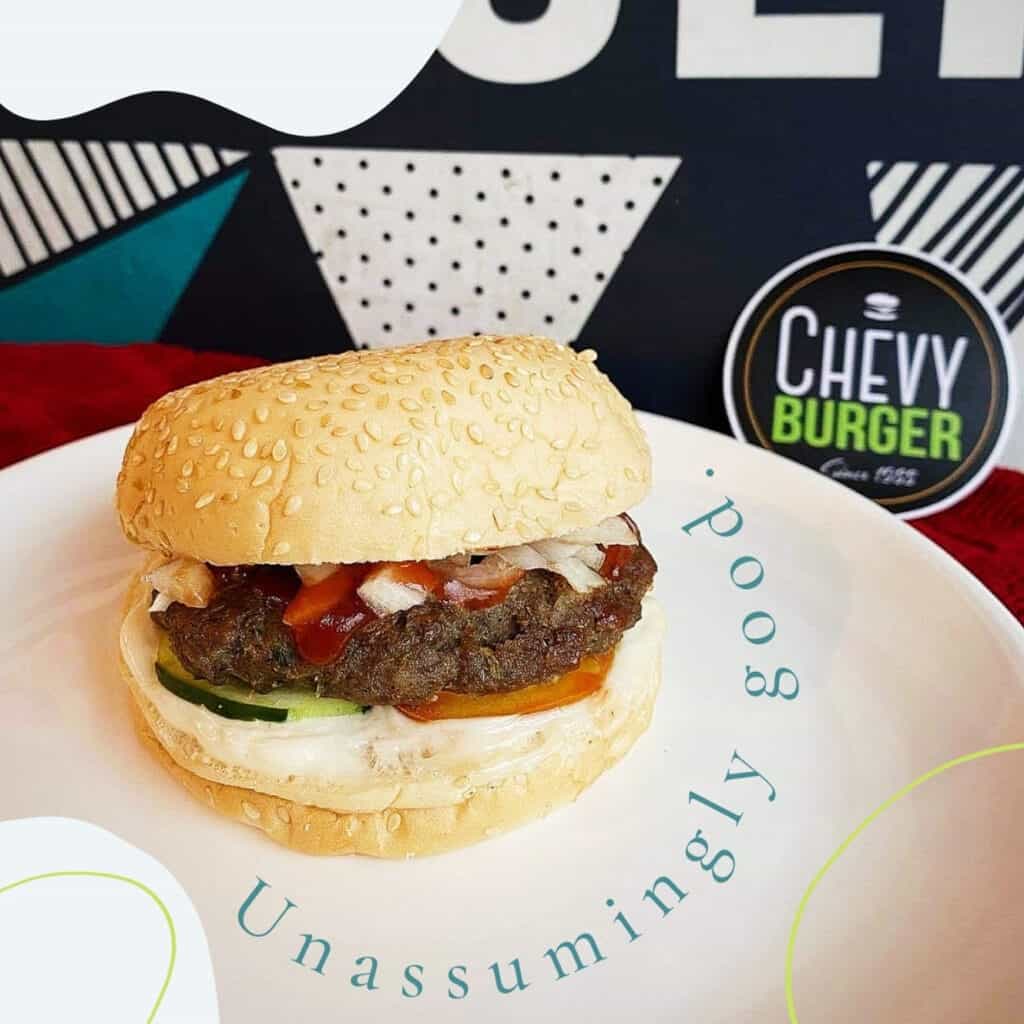 Cheesy Chevs
This is an improved version of their regular burger. It contains all of the same ingredients as the Chevy burger, but also includes lettuce and cheese. These two ingredients make a big difference in the burger's taste. They enhance the already delicious burger to make it a much more delectable dish.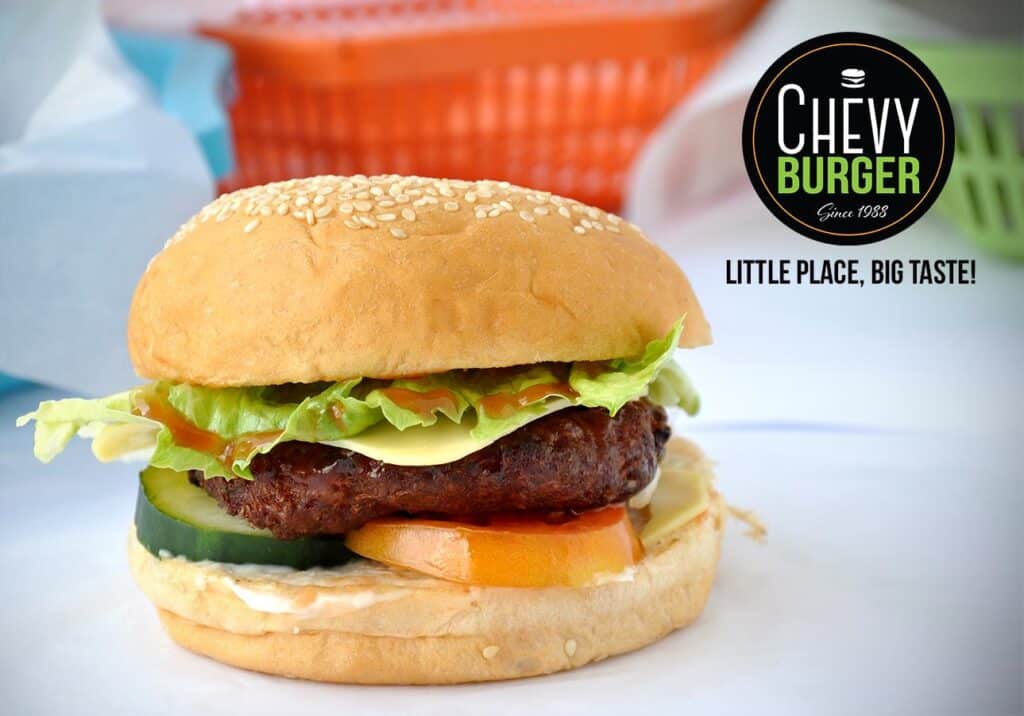 Torpedo Burger
This burger is also a premium burger on the Chevy Burger menu and is popular with customers. It is a heart burger that is made of a beef patty, pepperoni pizza sauce, cheese, and olives.
St. Salmon
Being one of the premium burgers that Chevy Burger offers. This luxurious burger is made up of a pink salmon patty, lettuce, tomato, cucumber, onion, mayo, cheese, and cheesy, creamy cheese. One of the premium burgers that are very popular among its regular customers.

Burger
This menu is composed of what makes the Chevy Burger brand, tasty and affordable burgers.
Chevy Belly
This premium burger is made of a beef patty, ham, egg, cheese, chicken spread, mushroom, bacon, onion, cucumber, and lettuce. There is a reason why it is one of Chevy's premium burgers. It is very luxurious and filling, and the taste is incomparable to the other burgers. Definitely, a must-try when you visit them.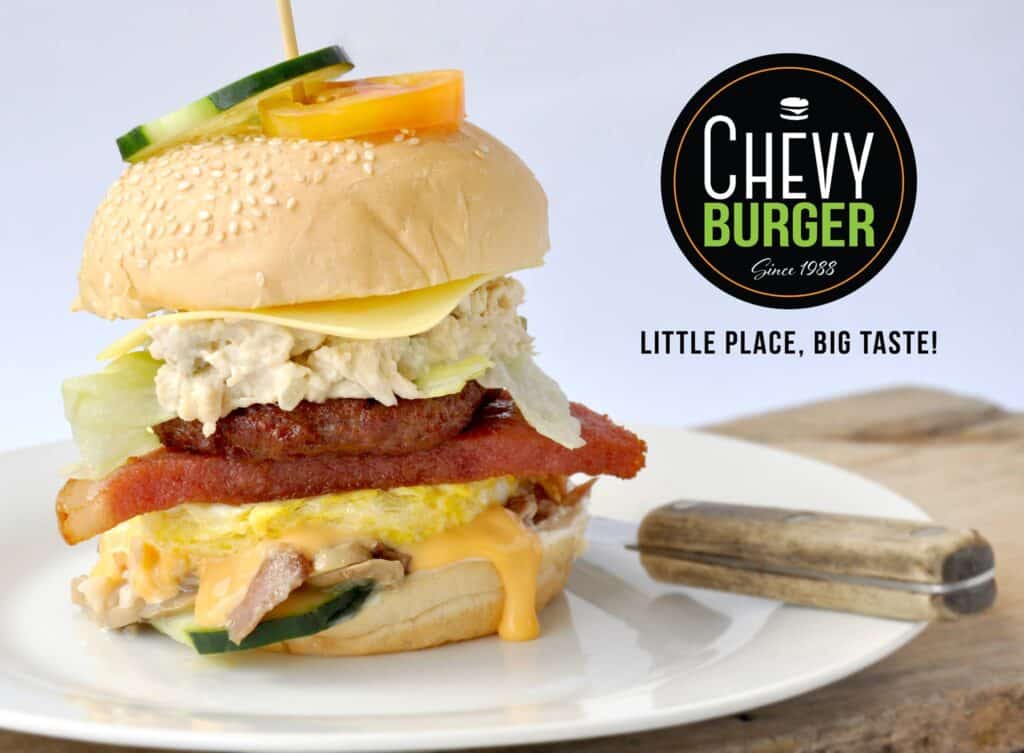 Chick and Burger
It is a burger that is made of a beef patty, cucumber, lettuce, and a homemade chicken spread. The chicken spread is a special recipe of Chevy Burger that blends perfectly with the beef patty's taste and enhances each other's flavor to create a very tasty burger.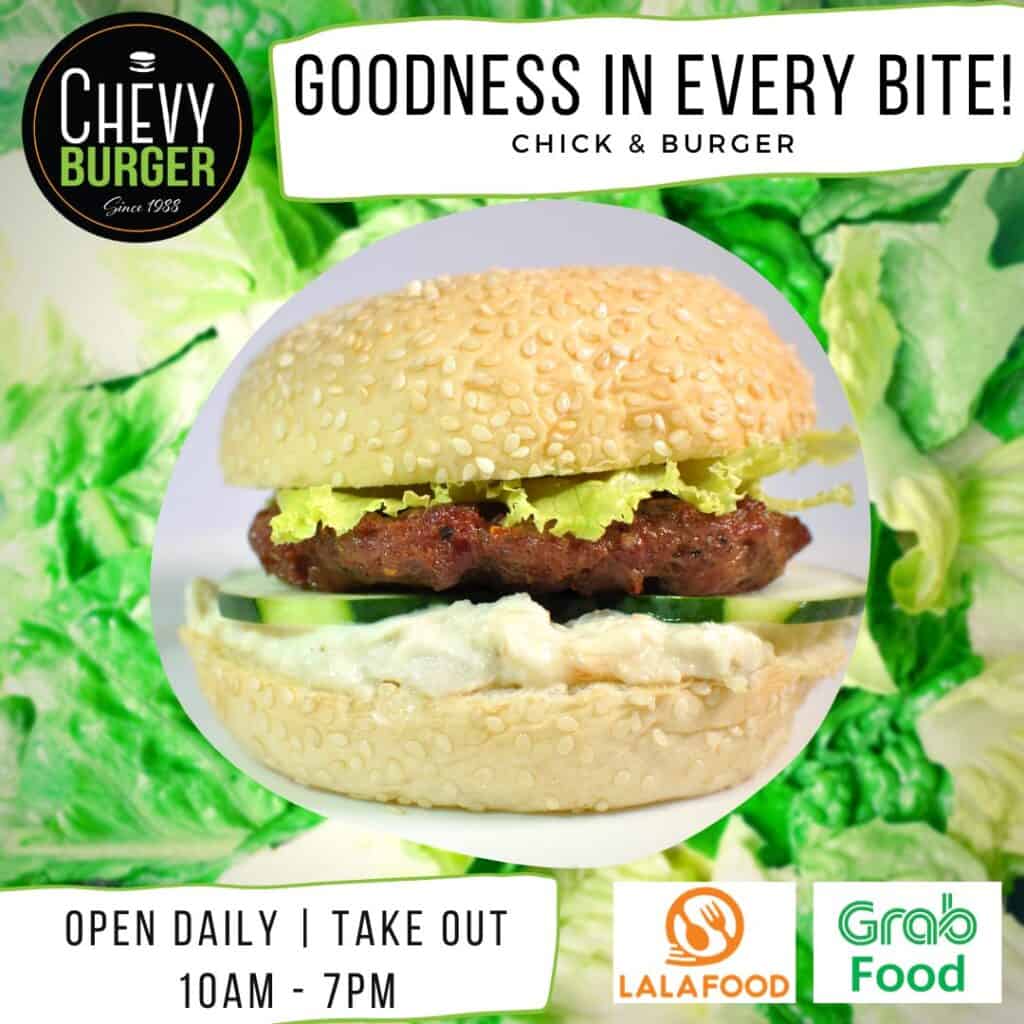 Twin Patty
Chevy Burger's twin patty is made of beef patty, mushrooms, bacon, cheese, and cheese sauce. This juicy burger has a cheesy filling that melts inside your mouth. It is definitely one of the burgers that you must taste whenever you visit them.
Hawaii Five-O
One of the most popular and delicious premium burgers that they offer. This premium burger menu from Chevy Burger is made of beef patty, bacon, onion, tomato, cucumber, mayo, lettuce, cheese sauce, and slices of pineapple to complete the burger's Hawaiian vibe. The ingredients are well selected to make sure that their tastes blend well together and create the best burger that they can serve to their customers.
Sandwiches
Not only do they serve hearty burgers, but they also serve tasty sandwiches. Although not as popular as the burgers, it is understandable as their burgers are the face of their franchise, and the sandwiches that they serve aren't something that you can overlook. When it comes to taste and price, it will surely give you your money's worth. They offer tasty and filling sandwiches that are reasonably priced.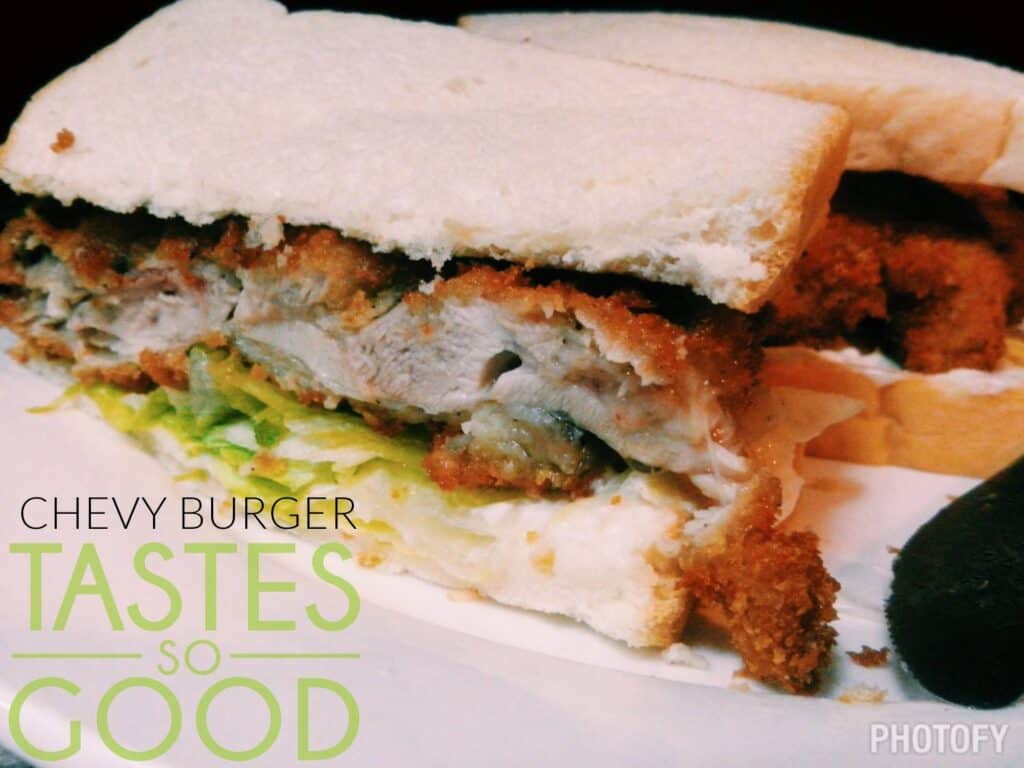 Rice Plates
You'd somehow expect a burger place to also serve sandwiches. But it is pretty rare to see a burger place serve rice meals. However, They didn't make a rice plate menu just for the sake of it. They serve absolutely wholesome rice meals! Aside from their rice and burger steak, they also serve fried chicken and fish dishes. Tasty, filling, and very affordable!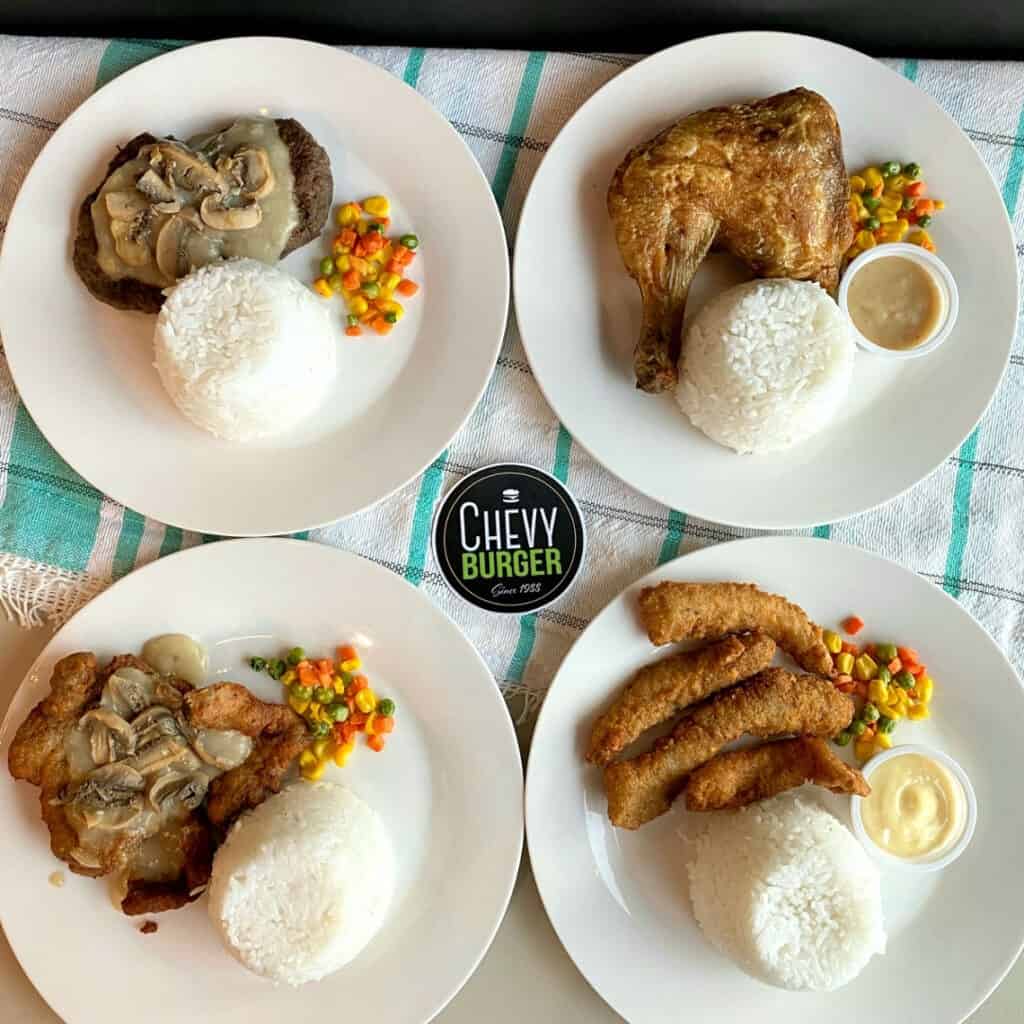 Pasta
For meals, customers don't only have rice as an option when they visit them. It is because the burger place also serves pasta that would go really well with their specialty, which is the burgers. Although Chevy Burger only serve three menu varieties of pasta, their taste and portions are the main reasons you'd want to order. The price of their pasta is very reasonable. There's no reason why you won't want to try these delicious pasta.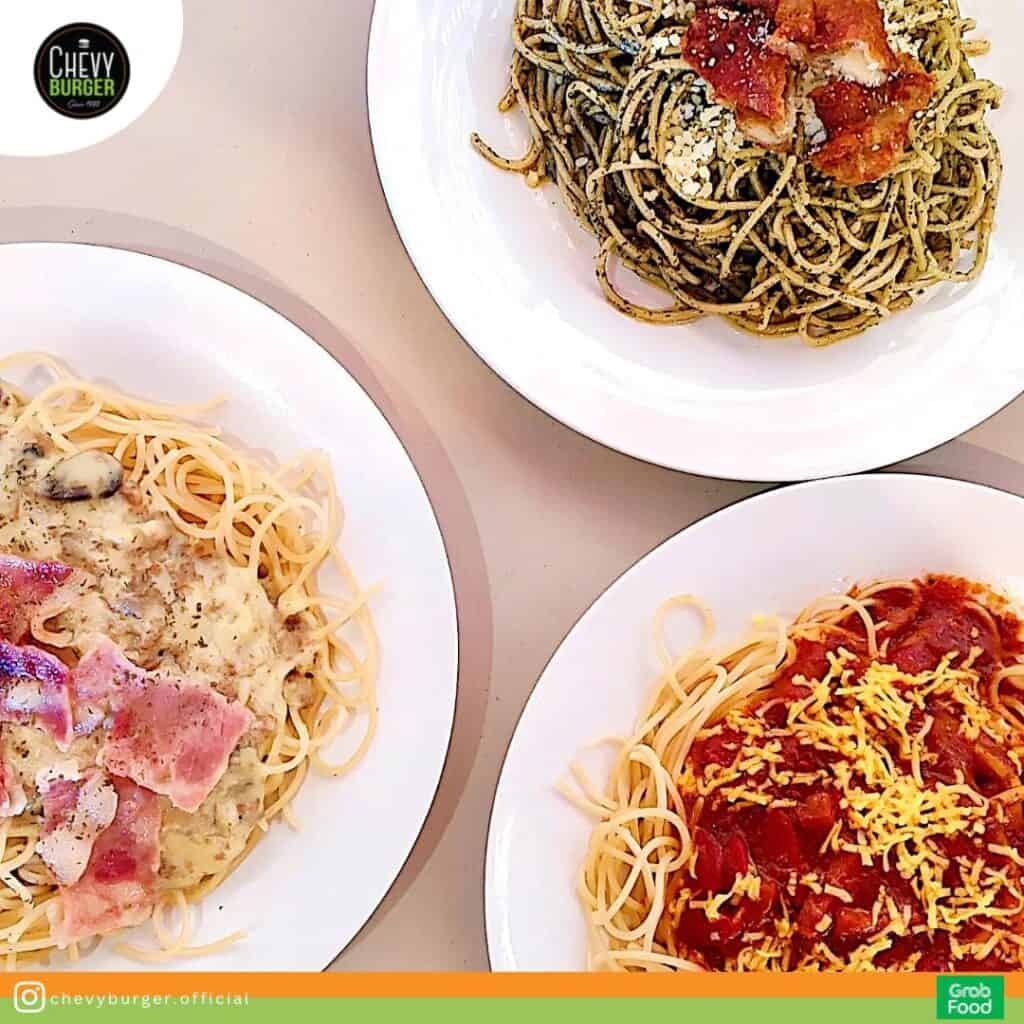 Salad and Sides
For appetizers, you should consider ordering their salad and sides. Chevy Burger produces tasty, healthy salads and fun, enjoyable side dishes for a very affordable price. You can pair these with burgers, sandwiches, rice plates, or pasta, depending on what you prefer. This menu provides customers with many ways they can enjoy their dining experience while they are at the restaurant.
Chevy Burger Menu Delivery
You can now order your favorite burgers and get them delivered to your doorstep by downloading the FoodPanda or GrabFood applications on your mobile devices. You can find their store by searching for Chevy Burger on the app's main interface. Ordering is very simple and can be done online.
Social Media Pages
To know more about their menu delivery and delivery services. Visit their social media pages and reach out by sending them a message. To be redirected to their Facebook page, click the link that is provided below.
Facebook: https://www.facebook.com/ChevyBurger.BigTaste
Instagram: https://www.instagram.com/chevyburger.official
Conclusion
The Chevy Burger menu items aren't a stranger to the palate of Filipinos. From their burgers, pasta, rice meals, and even the sides, Chevy Burger serves a familiar taste that Filipinos have always loved. Their fried chicken, in particular, will make you nostalgic for your mother's lutong bahay on special occasions such as birthdays. Each dish's portions are large and really make you feel like the money you spent was worth it, especially after tasting them. The place is spacious, and the staff is very friendly and accommodating. Overall, this place is really good when trying to grab a casual meal.