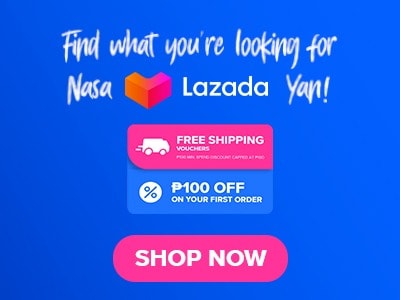 Craving for Pizza and Pasta dishes but looking for something affordable? Or just looking for a place to dine in when going out with loved ones and colleagues? Great news! I found a place where you can satisfy your cravings with pizza and other pasta dishes. They also offer group meals for more savings when dining or ordering with them, with a price that is relatively affordable and definitely tasty and delicious they could be your new favorite place to hang out, relax, and enjoy their great selections of pasta and pizza. Let's talk about Greenwich, a Filipino-brand pizza store where we can find awesome deals delicious meals, and much more. Now, in this article, we are going to tell you about the Greenwich menu as well as the dishes that you must try with them.
Below, you'll find the updated list of Greenwich menu prices.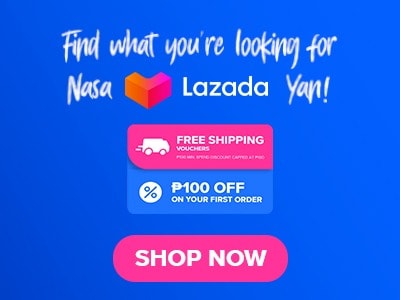 Menu Items
Price (PHP)

Special Offers

Overloaded Trio A
499
Pizza & Lasagna Trio
499
Barkada Overloadead Trio A
999
Overloaded Trio B
499
Overloaded Trio C
499
12" Barkada Delicious Duo Overload
699
15" Big Delicious Duo Overload
999
Barkada Overloaded Trio B
999
Barkada Overloadead Trio C
999
Overload Trio Upgrade
599
Overloaded Trio No Pork
499

Pizza

Hawaiian overload
111
All-in overload
279
4 Cheese overload
111
Pepperoni overload
111
Bacon overload
111
Veggies & Cheese overload
111
All Meat overload
111
Beef & Pineapples overload
245
All Beef overload
392
All-in (no pork) overload
279
Beef & Sausage overload
111
Cheeseburger classic
77
Ham & cheese classic
77
Ham & pineapple classic
77

Pasta

Lasagna Supreme
100
Creamy bacon carbonara
115
Meaty spaghetti
56
Lasagna Supreme pan
521
Creamy bacon carbonara pan
521
Meaty spaghetti pan
297

Group Meals

Barkada Bundle 599 (good for 4)
599
Barkada Bundle 799 (good for 5)
799
Barkada Bundle 999 (good for 6)
999

Solo Meals

Lasagna chicken combo
162
Carbonara chicken combo
162
Pizza value meal A
129
Pizza value meal B
100
Pizza value meal D
156
Pizza value meal E
200
1pc crunchy chicken with rice
95
2pc crunchy chicken with rice
168

Sides

Crunchy Fried Chicken
299
Potato waves
55
2pc Chicken and waves
223
3pc Chicken and waves
301
4pc Chicken and waves
345
6pc Chicken and waves
515
8pc Chicken and waves
690
Extra hot sauce
6
Extra ketchup
6
Extra barbecue dip
15
Extra sour cream dip
15
Extra cheese dip
15

Drinks

1.5L Coke
99
Melon Slush
44
Coke in Can
65

Overload Reward Cards

Overload reward card
100
Pizza pasta treat
539
About Greenwich
Greenwich is a Filipino Pizza chain, It started as a small business and then make it big on the market and now they are one of the most renowned brands of Pizza in the country. Greenwich Pizza was founded by Cresida Tueres in 1971. They got their name Greenwich to their neighboring school since most of their first customers are students from that school (La Salle Green Hills) which has green as its school color.
In 1994 the big company Jollibee acquired 80% of Greenwich shares after they notice the potential of venturing with this pizza store and that it could be big on the market and then in 2006 they bought the remaining shares giving rise to a new company name Greenwich Pizza Corporation. The franchise expanded from its first original 50 store locations in 1994 to 240 stores. Greenwich reinvents their logo to look more catchy than its previous dark green and red-colored logo.
The new colors and graphics help create a more inviting ambiance in Greenwich Stores. They are also good with advertising to target customers resulting in bigger sales. The Actor Rico Yan became their most popular endorser back in the days. Chowking and Red Ribbon are the sister company of Greenwich and Jollibee is the mother Company.
Do you want to try hamburgers instead of a pizza? Check the Burger King and see if you will like something else.
What is the Best Seller in Greenwich Menu?
Here is the list of Greenwich menu best sellers pizza and pasta that you can choose from and may serve as a guide for you if you are new to their menu:
Hawaiian Overload – This is one of the Greenwich best-seller menus, a pizza made with a delicious blend of sweet pineapple bits, ham, bacon, mozzarella cheese, and cheddar cheese in a smooth and crunchy crust. Weird out because of pineapple in a pizza? I have had the same thought before but I already changed my mind after trying it. Try it for yourself, it's actually good and savory with a kick of sweetness because of the pineapple. Perfect for Filipino taste.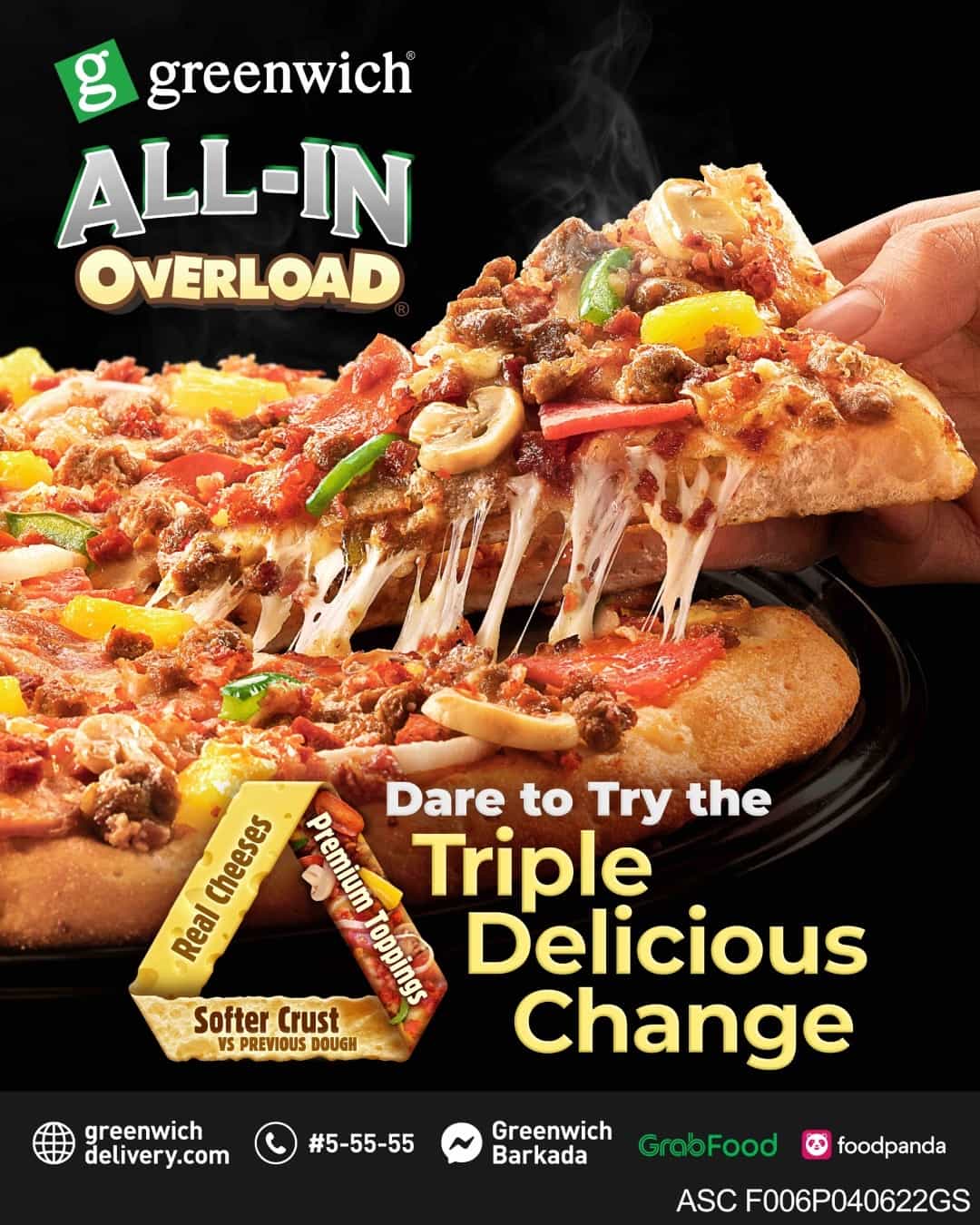 All in Overload – This is their ultimate overloaded pizza for carnivores. Naaah I'm just kidding! This pizza is made with 6 kinds of meat. Italian Sausage, Ham, Bacon, Burger Crumbles, Pepperoni, and Spanish Sausage. This Pizza is highly recommended for meat lovers as this pizza is fully packed with all the meat that you can ask for in a pizza. This one is actually my personal favorite, with all the meat that this pizza has this could be your new favorite. Highly recommend it and a must-try.
Dealicious Trio – Three nine inches of flavorful and loaded pizza at one price. Who wouldn't want that right? This deal is recommended for a family meal or if you are someone that wants to try different flavors with a good deal.
Barkada Dealicious Duo – Two best tasting and best value twelve inches pizzas. Highly recommend barkada orders. Who wouldn't want a great deal that will save you money right?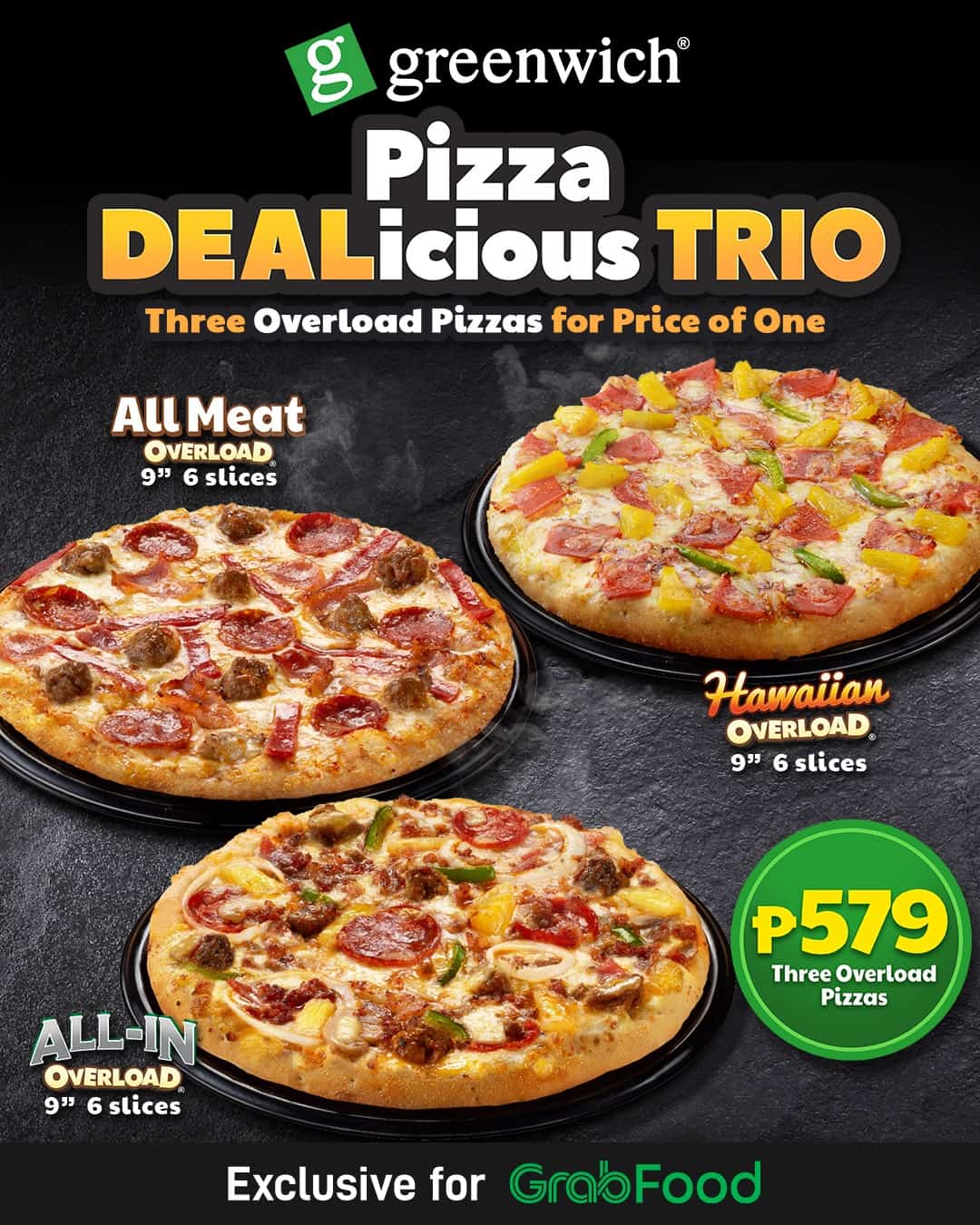 Lasagna Supreme Pan – Made with layers of beef and cheese with rich flavorful tomato sauce in a pan perfect for potlucks and family and barkada bondings. This lasagna supreme has everything that you are looking for in pasta and really great with garlic bread.
Lasagna Supreme Solo – made with layers of beef and cheese with rich flavorful tomato sauce topped with creamy bechamel sauce and comes with 1 piece of garlic bread. This sulit and a yummy deal are one of the best sellers on the Greenwich menu as well for people who are craving something pasta.
FAQs
Who is the owner of Greenwich?
Jollibee Foods Corporation is the owner of Greenwich since they acquired eighty percent of the total shares in 1994 and then bought the remaining shares in 2006.
Can I pay Gcash on Greenwich?
The Answer is Yes! You can pay thru Gcash on your Greenwich online orders through greenwichdelivery.com however you can only use this option on your delivery orders and not on their actual store.
What is the biggest size of a pizza on the Greenwich menu?
Greenwich has twelve inches pizza for a barkada size pizza but if you are really looking for something more and you think that the twelve inches pizza isn't enough the great news is they also serve a fifteen inches party size pizza. It comes with four extreme overload flavors Hawaiian overload, Extreme All in Overload, Extreme Pepperoni Overload, and Extreme Meat Overload.
Greenwich Menu Delivery
You can now order your Greenwich cravings if you don't have time to go outside simply by going to their website at https://www.greenwichdelivery.com/ or by calling their hotline number at #5-55-55.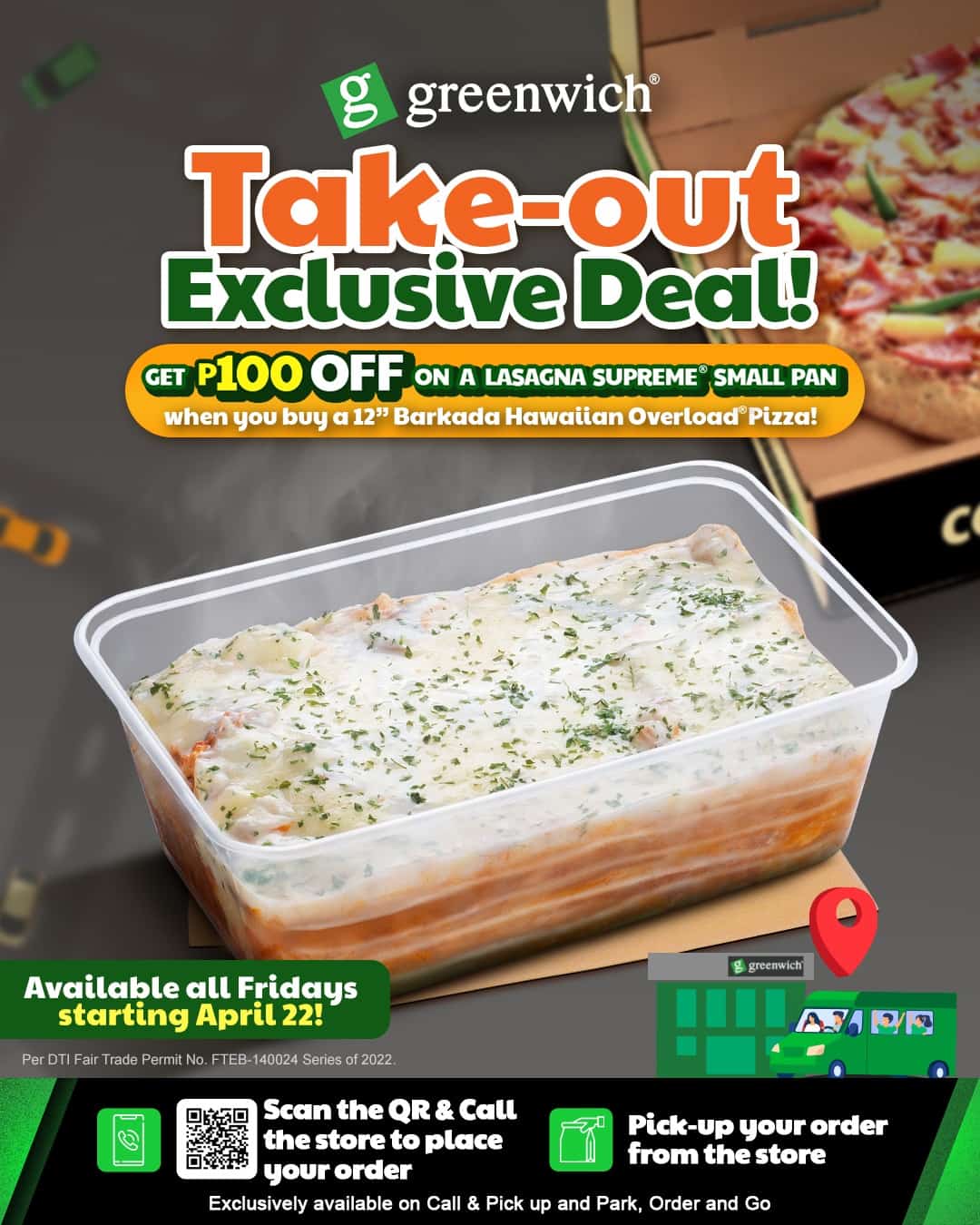 Social Media Pages
If you want to talk to the staff of Greenwich via their social media to give them comments, and suggestions or tell them your concerns, you can easily reach them on the following pages:
Facebook: https://www.facebook.com/GreenwichPizza/
Instagram: https://www.instagram.com/greenwichpizza/
Twitter: https://twitter.com/greenwichpizza
Conclusion
After all the necessary things that we needed to know about Greenwich pizza, we can say that they are one of the best fast-food chains that we can have here in the country. The Greenwich Pizza menu offers great selections of flavors and very delicious pizza and pasta. You can never go wrong going to Greenwich. They have the best merienda that you can enjoy with your family and friends. I personally like the Lasagna with the breadstick and the All in Overload pizza though. Very affordable yet delicious. Highly recommended and overall a great dining experience.