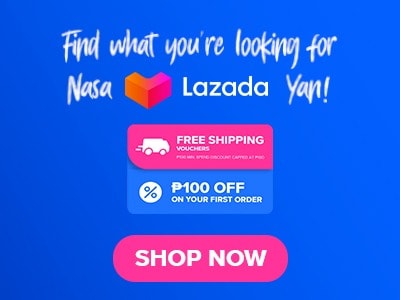 Mushroom Burger Menu is the ideal option for you if you're a mushroom enthusiast. They offer different sets of dishes that focus on mushrooms and could even be free of meat for all the vegans out there!
At their dawn, the Mushroom Burger group learned from the lovely nation of Taiwan and developed and enhanced those teachings to make only the best mushrooms for everyone to experience. Of course, while hungry customers came to their doors throughout the years, improvement also came by their doorways and ensured the best for them. Grab a bite at Mushroom Burger!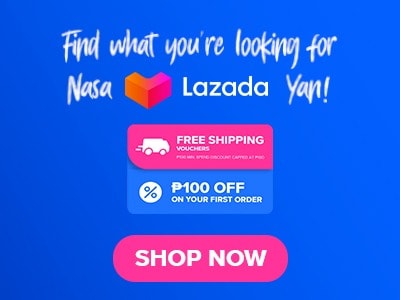 Menu Items
Price (PHP)

Burger Meals

Mushroom Wrap
138
MB King
170
MB Regular w/ Cheese
114
MB Wrap
154
Mushroom Sandwich
125
Mix Mushroom Sandwich
130
Mix Mushroom Burger
185
Chicken Burger w/ Cheese
107
MB Chicken Royal
138
MB Royal
147
Chicken Burger w/o Cheese
96
MB Regular w/o Cheese
103

Rice Meals

Mushroom Lumpia 1-2 pcs
112
Mushroom Sisig
130
Burger Steak - 1 pc
111
Longganisa - 2 pcs
107
Longganisa - 3 pcs
131
Mushroom Delight
131
Mushroom Lumpia - 1 pc
82
Chicken Steak - 2 pcs
132
Burger Steak - 2 pcs
140
Chicken Steak - 1 pc
104
Mushroom Beef
133
Chicken Adobo
90

Chicken & Noodle Meals

Spaghetti w/o Chicken Burger
94
Spaghetti w/ Chicken Burger
143
Fried Chicken - 1 pc
130
Pancit Canton Delight
124
Chicken & Spaghetti Meal
167
Lomi + Mushroom Sandwich
201
Fried Chicken - 2 pcs
209
5 - pc Chicken Nuggets w/ Fries
120
Lomi
124
Canton + Mushroom Sandwich
200
Chicken & Pancit Canton Meal
195
5 - pc Chicken Nuggets w/ Rice
110

Upgrades (Burger Meals)

Sago Gulaman / Milk Tea & Large Fries
33
Sago Gulaman / Milk Tea & Mushroom Fries
58
Large Iced Tea & Mushroom Fries
58

Upgrades (Chicken, Rice & Noodle Meals)

Large Iced Tea
25
Sago Gulaman
25
Milk Tea
25

Dessert

Gulaman
46
Almond Jelly
32

Party Size

Pancit Canton Box (Large)
1,207
Spaghetti Box (Large)
1,241
Mushroom Sisig
590
Mushroom Lumpia
530
Spaghetti Box (Medium)
1,040
Longganisa (8 pcs)
352
Pancit Canton Box (Small)
672
Fried Chicken Bucket (6 pcs)
558
Spaghetti Box (Small)
688
Longganisa (16 pcs)
704
Fried Chicken Bucket (8 pcs)
696
Burger Patty
630
Pancit Canton Box (Medium)
1014
About Mushroom Burger
With three wonderful branches located at Tagaytay, Quezon City, and Las Piñas, Mushroom Burger is a place visited by all people. Starting from 1978, Tagaytay City has been the place where their mushrooms grow, and since then, their branches expanded, and the edible empire has been successful. This group has been mushroom masters ever since the late 70s when, in Caloocan City, they sought the possibility of mushrooms to create an empire of edibles.
One very smart observation from a very smart chef led to the first creation of the beloved Mushroom burger, and the restaurant began. Until now, it is alive and kickin', with new and improved burgers, such as Mushroomburger Pinoy, and so much more.
With an extensive menu that contains homely desserts and creative meals, who can resist Mushroom Burgers? They do not just offer a dine-in type of restaurant, but a function room, a wonderful playground for the kids to enjoy, and trusty deliveries, but they all depend on their said branches.
Open from 8 AM to 8 PM on Mondays to Thursdays, and 7 AM to 9 PM on the remaining days for only the Tagaytay branch. The remaining two branches operate from 10 AM to 9 PM, though.
Experience all of these, and more at the one and only Mushroom Burger.
Mushroom Burger Menu Best Seller
Mushrooms are delicious ingredients used for many meals, and all of them are absolutely delicious. They could be paired with so much food, make it vegetables, or meat. It is only sensible to have them inside our lovely burgers, and more! Because of their texture and flavor profile, mushrooms are used as the 'meats' on vegan dishes, and so, they are here, in so many shapes and forms, only at Mushroom Burger – with the menu's best sellers.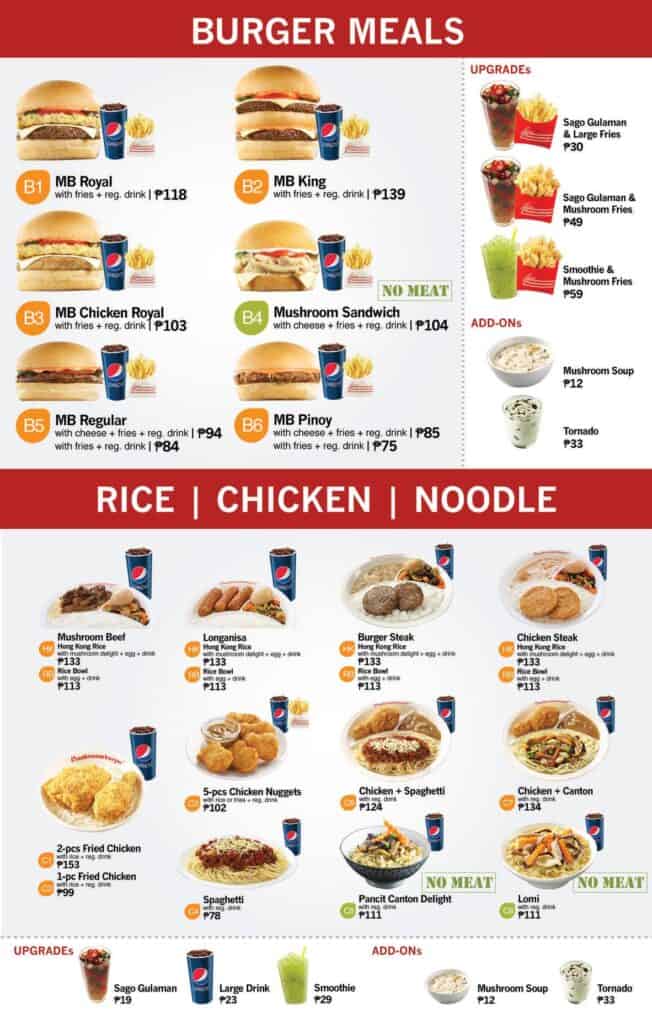 Mix Mushroom Burger
A burger meal that is great on the go – is the mixed mushroom burger. This is actually new in the latest menu at Mushroom Burger, but because of its deliciousness, its quality, and its presentation, it has become a best seller. This burger is served with cheese, some refreshing iced tea, and a lovely bunch of french fries. A great overload, right?
This burger is prepared by cooking different arrays of delicious mushrooms that will hit your tastebuds on the first bite, moist and juicy! It also contains the usual burger meat we've grown to love and is layered with sauces prepared inside Mushroom Burger with love and care and some lovely cheese. To end it, these are wrapped in a pair of lovely burger buns that hold the burger very well. With this burger and the add-ons it has, it is no mistake that it has become a best seller.
MB King
Get a taste of the one and only Mushroom Burger King! This is a juicy, savory burger served with some delightful fries and a cooling iced tea at a price of 170 Pesos. As Alvin Leung stated, "Taste is king". This burger does not fail that quote, as it gives the name definite justice. From the juiciness of each bite, the overloads of flavors, and how it does not fail to complement each other well, the taste does not fail.
It is prepared by cooking two – yes, two seasoned burger meat to perfection, and stacking them up with cheese and various original sauces, to be packed inside two lovely burger buns and served at your tables for you to get a lovely bite out of.
Mushroom Lumpia
Lumpia is a Filipino dish that is the first target whenever coming in at family events and gatherings. It is a Filipino twist on 'spring rolls', a group of ingredients – namely carrots, garlic, ginger, cabbage, and seasoned ground meat, wrapped inside the famous lumpia wrappers. It is a lovely bomb of flavors, and usually, has catsup as its sauce.
But, have we heard of the mushroom lumpia? This is another menu that is meatless in Mushroom Burger, served with rice and water. For a price of 82, or 112 Pesos depending on the quantity of the lumpia, you can get a taste of this crunchy and flavorful meal! This is prepared in the same way one would in normal lumpia, but without meat, and as a substitute and alternative – chopped, or grounded mushrooms, mixed with the different vegetables amongst them. This is a healthy alternative to the usual lumpia while remaining a lovely taste. Some might even say that the taste is enhanced with this dish.
Mushroom Sisig
The mushroom sisig is served with a cup of rice, an egg, and regular iced tea made by the restaurant. Now, we usually know this meal to be one made with pork and various forms of its body, with garlic, chiles, and onions. It is served on a sizzling hot dish with butter or margarine and is a favorite of many Filipinos.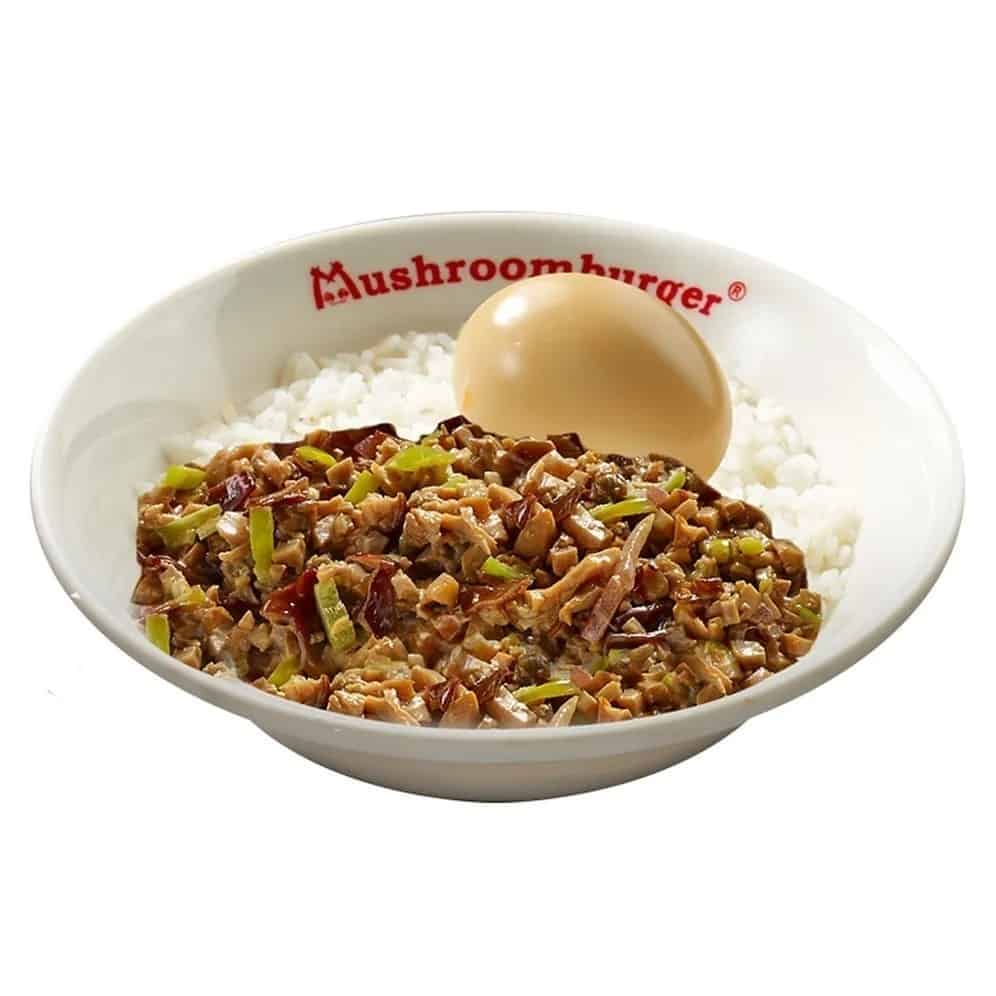 But what about the mushroom sisig? For a price of 130 Php, it tastes great, with some heat to spice things up a bit, and added acidity by the lemon or calamansi juice. The mushrooms are chewy which mirrors that of the usual sisig – with pork. It is prepared in the usual way to do so, but just without meat, and packed with various spices cultivated by Mushroom Burger's farm! It is no surprise that this is a menu beloved by many, so why not try it, and have a taste?
Fried Chicken
Finally, we end with a meal we have been in love with whether we are children or adults – fried chicken! This is a wonderful Mushroom Burger menu whose price varies depending on the amount of chicken one will take. One piece of chicken meal will cost a customer a homely price of 130, and 209 is the fee for two lovely pieces. Fried chicken is food that consists of chicken coated with a batter of seasonings and flour, and usually pan-fried until reaching a color and a crunchiness around it.
Served with rice and bottled water, this moist and juicy chicken meal has become a favorite because of its lovely seasonings, and amazing, unique texture.
Best Burger Meals
When eating out, we always have burgers on our menu. Who can blame us? Burgers are delicious, and while they could be unhealthy once eating too much, burgers are nothing short of extensive and dynamic. There are burgers intended for vegans, for simple pleasure, and some even reflect a personality inside. The Mushroom Burger menu contains some of the best burgers that are healthy, some are for pleasure, but one thing's for sure. Their burgers reflect them as a team, and how delicious they want their food to be.
Mushroom Wrap
Starting off with a twist is the mushroom wrap. This is a meatless mushroom wrap that contains plenty of moist mushrooms with creamy sauces that just ooze out on the first bite. All of these contain the exact taste you'd expect them to be – not too salty, not too sweet, or anything else, just right. For a price of 138 Pesos, you can get this and fries with bottled water to pair. This is a perfect meal to get on the go, as it is easy to transport around.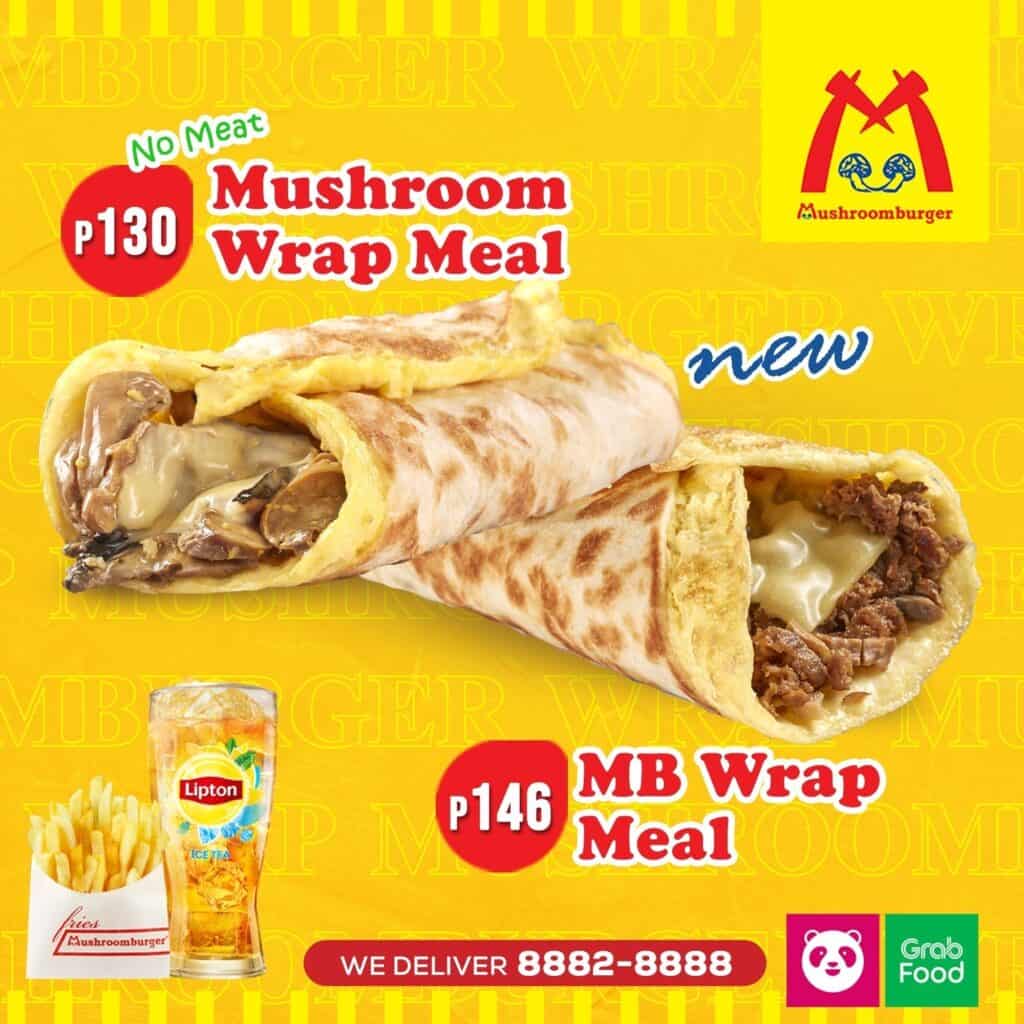 Mushroom Burger Wrap
Mushroom Burger Wrap is another wrap that isn't meatless, having components of meat like beef inside and cheese. All their meat is seasoned perfectly and cooked which reflects the restaurant's perfect methods that focus on detail and attention. For 154 Pesos, you can get this lovely, cheesy wrap, with water and french fries.
Mix Mushroom Burger
For our first burger, we present you with a delicious mix of mushroom burgers. This is actually a bestseller even though it is a new edition to the new menu! This is because the burger has almost all it needs to have! Served with fries, cheese in the burger, and water, what more can you ask for?
Mix Mushroom Sandwich
If there is a burger version, there is a sandwich version! For 130 Pesos, and served with fries, cheese, and water, this is the mixed mushroom sandwich that doesn't have meat components, so, there is no beef patty in this. This has different types of vegetables along with sauces that complement how each part of the sandwich shall taste.
Mushroom Burger Regular
This Mushroom Burger menu is their food. A layer of veggies, a lovely patty, some sauce here and there, and make them a pair with two burger buns, and you're done! Of course, it is a given that the restaurant gives its flare for the dramatics. This meal could be served with cheese or non which makes the prices vary, but, it is constant, that with this goodness is some fries and a bottle of water to pair.
Mushroom Sandwich
The mushroom sandwich is a juicy, exquisite meal that is served with a given of cheese inside, and fries with bottled water as its add-on. There is no meat in this dish, and that makes it vegan-friendly. There are different variations of vegetables in this such as tomatoes and more. Of course, it wouldn't be a mushroom sandwich without the mushroom component, and boy, are there plenty? Grab a bite of this dish for only 125 Pesos.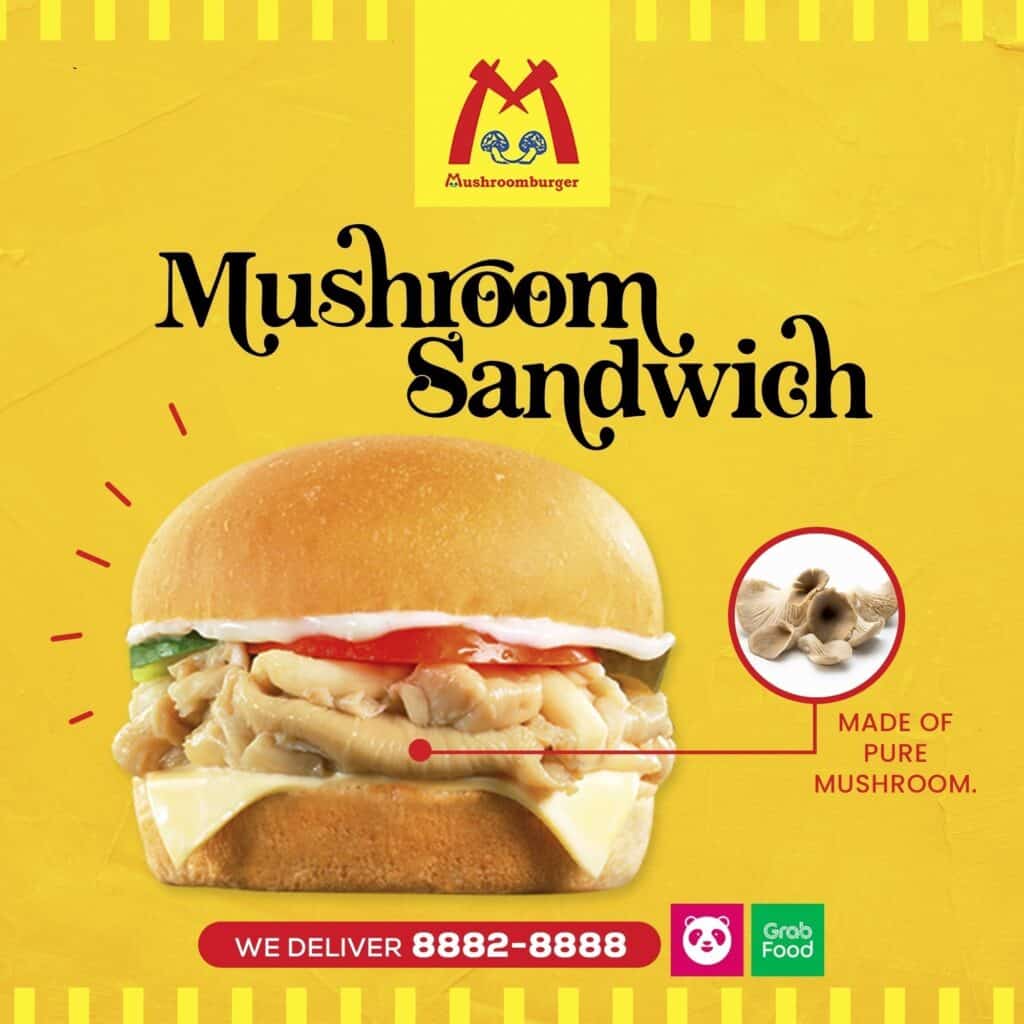 Mushroom Burger King
The mushroom burger king is another best seller for its juiciness and seasonings that are unique as they are complementary. The flavor profile of this simply explains why it has "king", other than the fact that there are a total of two stacks of burger patties in it, and in between are cheeses and delicious sauces and vegetables that all go together for this burger.
Mushroom Burger Royal
Now, we have the mushroom burger king, but why do we have a mushroom burger royal? Doesn't the king already have two stacks of patty and components that make it no short of perfect? Well, ladies and gentlemen, the Mushroom Burger Royal menu is a dish that also has two stacks, but not of the two we've known, no. This has two stacks, and they are the burger beef patty and chicken burger patty! With this is also the presence of cheese and vegetables, along with french fries and the trusty iced tea.
Chicken Burger
The chicken burger is served with fries and bottled water, and we can even change things by adding cheese to an originally delicious burger. Their chicken is prepared by pan frying after marinating in flour and other seasonings to give that crunchy and tasty flavor even from the start. While it is served with fries and water, between the chicken patty and the top bun is a lovely sauce made by Mushroom Burger itself.
Mushroom Burger Chicken Royal
Finally, this Chicken burger is an improved version of the one atop as if it could be even more improved with its level of deliciousness now. Its difference is in the layers. It is packed more with sauce and cheese, and another chicken patty with vegetables for even more nutrients! This meal is served with iced tea and french fries, similar to the previous one.
Mushroom Burger Breakfast Menu
Breakfast keeps us, humans, functioning for a whole new day with whole new experiences and stories to tell. Without breakfast, we might not be able to do our daily activities with the precision and accuracy we get to do with the help of a great meal to start our day. Since the Tagaytay branch of Mushroom Burger usually opens at 8 AM, it is a lovely place to get some breakfast! For people who wake up late, and tend to get brunch rather than lunch and breakfast separated, the other two branches open at 10 AM, and all of them welcome you for a great day ahead.
Mushroom Burger doesn't necessarily have a menu that is labeled 'Breakfast', but that doesn't mean that they lack the availability of meals that could be eaten at the time, no. So, here are meals that we could eat for breakfast, at the one, only, Mushroom Burger.
Longganisa Rice Meal
Starting off with something familiar and welcoming, the Longganisa Rice Meal. This meal will surely be a lovely fuel for the whole day. Why? It is not served alone, of course. It is served with an egg, rice, and water to flow it all down to your system. The price varies for this meal.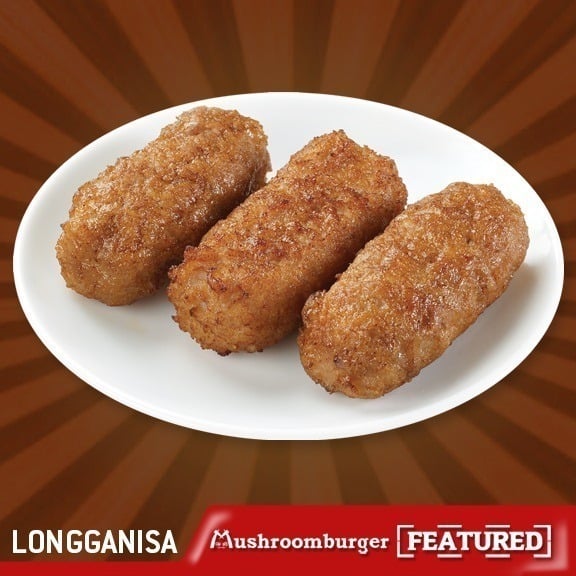 Longganisa is prepared by being seasoned finely by Mushroom Burger's team and simmered perfectly to serve you a lovely meal, make it breakfast, lunch, or even dinner.
Chicken Steak Rice Meal
A meal whose name might confuse the media, and most customers. Which is which? Is it a chicken, or is it a steak? This is actually a mix of both, but, primarily steak. This is a piece of tender beefsteak, that is marinated in the usual breading we see to prepare some fried chicken. So, in terms of assembling, this is that of fried chicken, but the twist is underneath the breading and all the wonderful seasonings, it is steak.
With a price of 104 Pesos for one piece of chicken steak, and for two, 132, Mushroom Burger shall serve you the tastiest try and twist on this menu, consisting of some cool iced tea, nicely made rice, and an egg coming from their own farm.
5 pieces Chicken Nuggets
Coming from our Chicken Meal collection is the chicken nugget. This is best from the Mushroom Burger menu especially if one would just like a nice, light snack as breakfast. Chicken nuggets are always known especially to children as a meal close to our hearts, with the crunchy first bite, to the juicy interior, who can resist this lovely goodness?
Served with a complementary sauce and iced tea, these 5 pieces of rightfully sized Chicken Nuggets will surely deserve a place in your heart. Marinated and prepared all from scratch inside Mushroom Burger, the term and name "Chicken Nuggets" will have a new and improved definition for your tastebuds, for a lovely price of 110, if you'd want it to be served with rice, and for serving it with fries, 120.
Mushroom Burger Rice Meals
Throughout history, rice has been an important part of the Filipino Diet. It is our primary source of carbohydrates, and never can a meal commences without rice in the middle. Honoring that fact, that fruit of history is Mushroom Burger's rice meals, which have homely prices that range from 80 to 150 Pesos.
Mushroom Beef Rice Meal
Starting off our rice meal menu is the Mushroom Beef. For 133 Pesos, you can get to taste this lovely delight of beef and mushrooms seasoned to perfection, cooked and served atop delicious rice with a lovely egg and refreshing bottled water.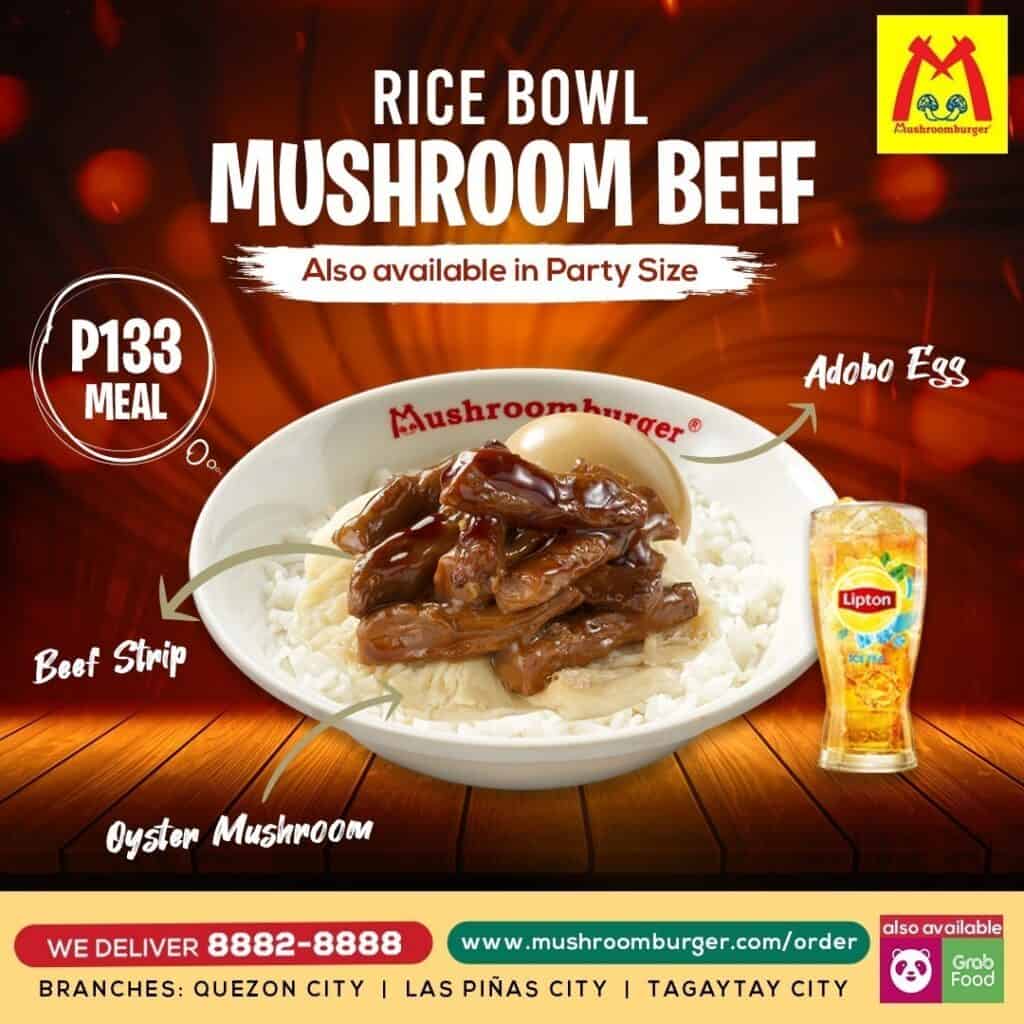 Mushroom Sisig Rice Meal
This is another beloved best seller with Mushroom Burger. It is made in a customary manner – the way we'd see sisig meals prepared, just without the meat, and loaded with a variety of spices grown on the farm where the mushroom burger is produced!
Mushroom Lumpia Rice Meal
The mushroom lumpia rice meal is a best seller, how can it not be? This is a vegan meal that substitutes the meat in the usual lumpia with mushrooms, giving it a lovely taste and crunchy texture all the same, for a price of 80 to 115 Pesos, why not try it out?
Chicken Adobo Rice Meal
Chicken Adobo is a dish that Filipinos all adore. From the seasonings that make this dish sweet with slight hints of the soy taste and its tanginess to the tender meat of the chicken, chicken adobo definitely deserves a spot on the list of the Mushroom Burger menu. This is served with water and rice and created by the original techniques of the restaurant itself.
Chicken Steak Rice Meals
Mentioned as one of the meals for breakfast is the Chicken Steak Rice Meal with prices ranging from 100 to 132 Pesos, depending on the quantity. These are steaks covered in breading and pan-fried or deep-fried to perfection, paired with some iced tea and an egg.
Mushroom Delight Rice Meal
This meal takes off from its name. For a price of 131 Pesos, customers could get a taste of a meatless meal, with different mushrooms on top of some lovely steamed rice and a variety of fresh vegetables prepared inside Mushroom Burger.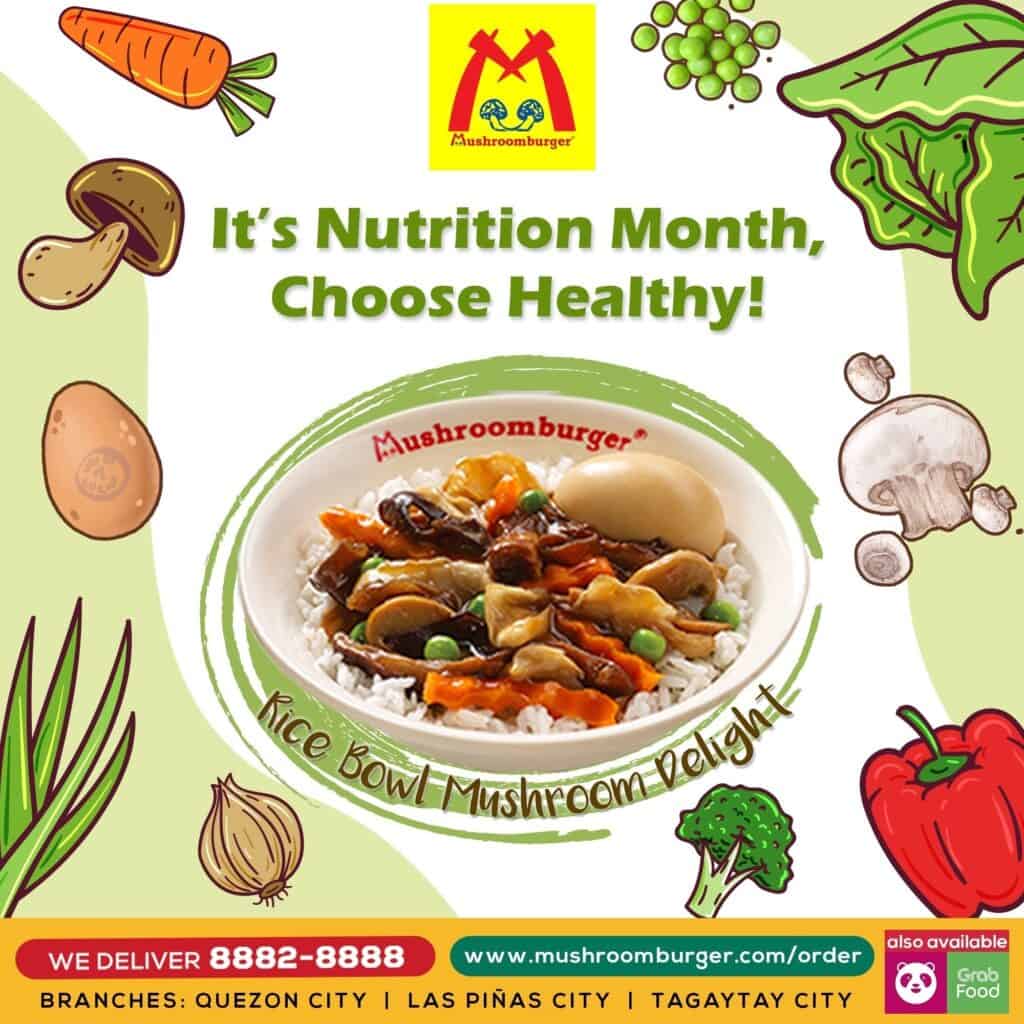 Longganisa Rice Meal
Another special meal that could very well be for breakfast is the longganisa rice meal that could be served for 100 to 131 Pesos, with an egg and rice to fill the customers' tummy up, and bottled water as the beverage.
Burger Steak Rice Meals
It is another rice meal from the Mushroom Burger menu list. This is a perfect ground beef seasoned with the finest components and ingredients Mushroom Burger could find and provide. With the techniques and procedures they have, this meal is no short of unique. This is served with an egg, rice, and iced tea.
Social Media Pages
Social Media is important for different things. Here, we can communicate, and here we can remain informed about so many things. In businesses, Social Media is no stranger. With these pages, Mushroom Burger informs customers, new and old, regarding certain updates with the restaurant, whether it is a new menu update, and more.
Created at the year of 2010, Facebook is where Mushroom Burger frequently updates. Their Facebook Page actually contains their website link, location, and hotlines and curious customers can even message them to ask questions about the place which isn't mentioned in the posts and sections!
Facebook: https://www.facebook.com/mushroomburger.ph
Twitter: https://twitter.com/_mushroomburger
FAQs
Are mushroom burgers good for you?
Mushrooms in general are delicious and healthy, burgers are amazing to eat. Mix them up together to form mushroom burgers, and that begs the question; are they good for your health? Well, absolutely! But, before that, what goes into a mushroom burger?
Well, they usually come in a package of seasonings, black beans, broccoli, and so much more. These burgers are not only accessible but extremely easy to make! What makes it even better is the fact that this is a great source of protein. Now, what makes this healthy?
Mushroom burgers actually add extra nutrients to your body; namely vitamins, fiber, antioxidants, and so much more. Doing this will fill your stomach up with fewer calories, fat, and cholesterol! That doesn't even add the nutrients from the different vegetables present.
What does mushroom meat taste like?
Mushroom meats are made from shiitake mushrooms. They have been a great substitute for meat, especially for vegan cuisine. Mushroom meat has an extensive array of tastes and flavors with its ability to absorb seasonings and sauces perfectly.
The taste varies, as they are viable opinions, but usually, mushroom meat has a certain "earthy" and umami taste. Some have said that mushrooms have a chicken taste!
This shouldn't come as a surprise, as this is similar when it comes to its tender and mellow texture. Maybe because of this, and how easy it is to eat, it is also why mushroom meat has been compared to the taste of lovely lobsters.
Conclusion
With juicy, succulent ingredients that are prepared under only the best circumstances, Mushroom Burger Menu definitely deserves a place on your list. When transitioning to a vegan lifestyle, mushrooms are always present, and they are here to tag along for the ride. From no-meat meals to homely ones, Mushroom Burger is a restaurant of unforgettable tastes and flavor. Come on, buy a burger at one of their branches, and get a taste of comfort, effort, and more. Only at Mushroom Burger.