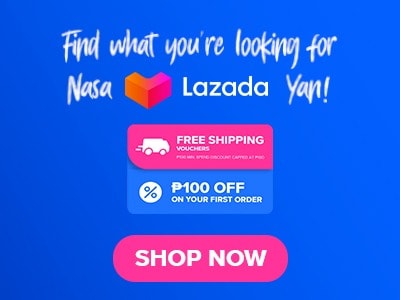 I'm sure some of you are already tired of repeated orders on the leading fast food chain in the market and perhaps looking for something different. Are you a burger lover who wants an upgraded burger taste that for your will satisfy you and your cravings? Look no more I found the best option for you. This fast food restaurant is actually the most loved fast food burger in the United States and for sure you'll never get disappointed with this one. They actually don't have a lot of branches in our country like the leading fast foods but for sure you will find them easily if you're living in the metro. Have you heard about Shake Shack? If not then let me take your precious time and let us get to know this fast food, alright? No more long introductions lets start discussing the Shake Shack menu, the best foods, and about its fast food chain.
Below, you'll find the updated list of Shake Shack menu prices.
Menu Items
Price (PHP)

Burgers

Shackburger single
260
Shackburger double
420
Smokeshack single
365
Smokeshack double
525
Shroom burger
445
Shack stack
545
Hamburger single
250
Hamburger double
400

Chicken

Chick'n bites
190

Flat Tops Hotdogs

Hot dog
200

Crinkle Cut Fries

Cheese fries
180
Fries
130

Shake

Classic hand pun shake
210

Beverages

Fifty fifty small
130
Fifty fifty large
160
Shack made lemonade small
130
Shack made lemonade large
160
Shack20 bottled water
40
Fountain soda small
50
Fountain soda large
70
Abita root beer
180

Kit

Vanilla frozen custard pint
220
Chocolate frozen custard pint
220

Retail

Auto dark chocolate bar
95

Wines

Prosecco
1500
Red wine
950
White wine
950

Add ons

Applewood smoked bacon
125
Burger patty
160
Chicken patty
160
Shroom patty
280
Cheese slice
40
Cheese sauce
80
About Shake Shack
Shake shack started as a food kiosk in madison square park in the year 2001. Their popularity grew this business because of their food quality. Shake shack is actually an American fast food restaurant nowadays founded by Danny Meyer. Its headquarters are in New York City United States. 2010 is the year when shake shack first open its doors for customers outside new york it is located in Lincoln Road Mall In Miami beach Florida.
By 2014 shake shack began to operate in California and followed by Delaware, Washington, and different states in the US. Shake Shack become so popular they started building store locations throughout the United States. In the years 2018 and 2019 shake shack announced that it will open its store outside the United States. The first store is in Singapore then the rest follows. As of today, they have 229 stores in the United States and 121 stores outside the US.
They offer their services in countries like the United States, Hong Kong, Canada, Bahrain, Philippines, China, United Kingdom, Singapore, Kuwait, Hong Kong, Japan, South Korea, Mexico, Qatar, Saudi Arabia, Turkey, and United Arab Emirates. With Daniel Meyer as the Chairman of the board and Randy Garutti as the CEO.
Shake Shack Menu Best Seller
Here is the list of Shake Shack menu best seller that you should try on. This could be your guide if you are planning to dine in with them just to be safe.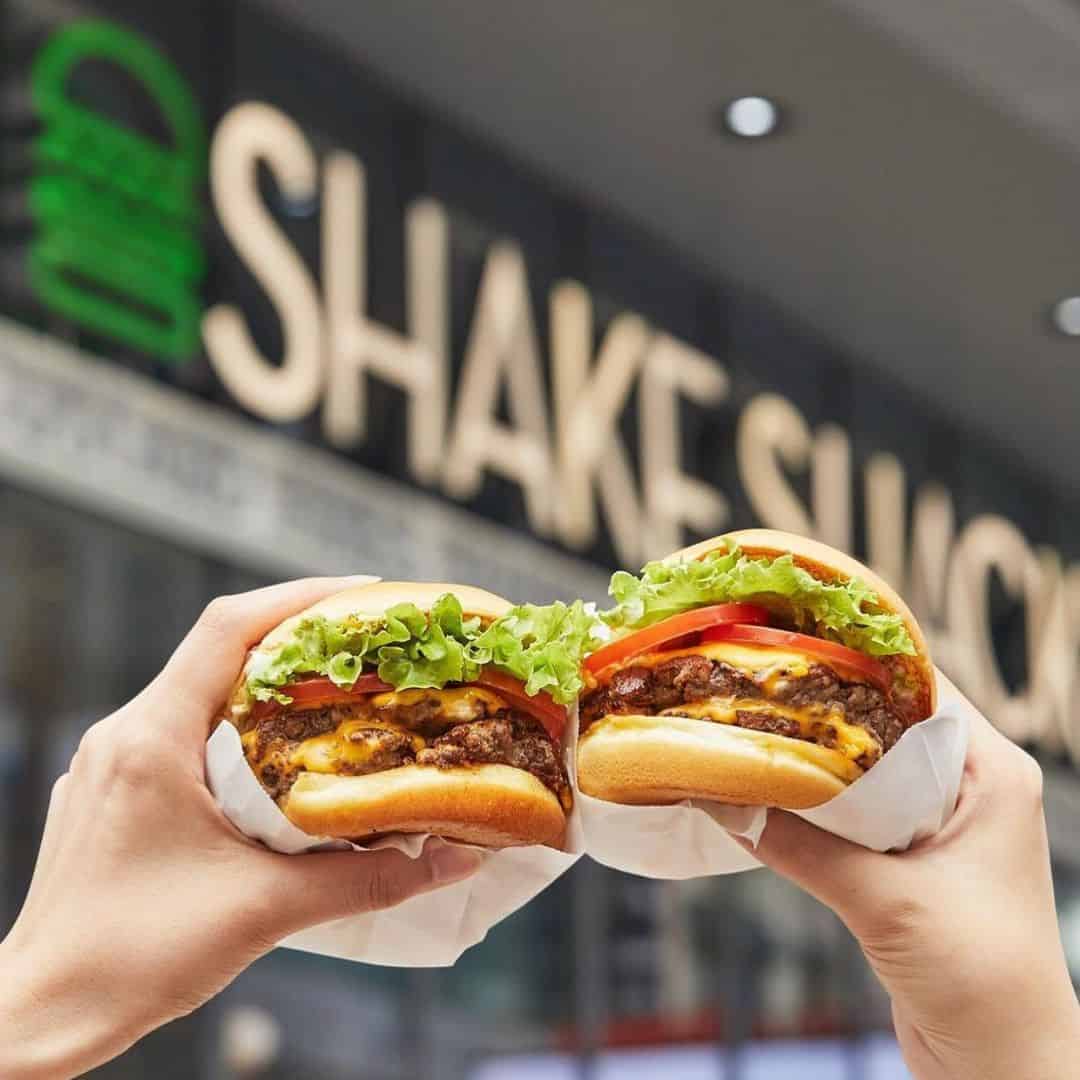 Shack Burger – This classic-looking cheeseburger is the one you should order if you're not familiar with its menu. Honestly, you can not go wrong with this burger. Though it looks pretty basic and not inviting this burger has juicy and meaty patty fresh lettuce and tomatoes and a shake shack sauce that is very tasty. It is also included in the top 10 cheeseburgers in manila up to these days.
Double Shack Burger – This Shake Shack menu is basically just like the shack burger but with double beef patties for a more satisfying taste. If you like the shack burger but looking for a meatier option this burger is for you. Juicy and delicious with each bite. Honestly, I like this one better because I love loaded burgers. The meat is savory. A must-try as well.
Cheese Fries – These crinkle-cut fries are something you cannot miss if you're planning on trying to dine in at their restaurant. The cheese sauce adds more flavor to it making it not the usual fries that we have in the market. Crispy and very flavorful. Also, a must-try if you are looking for delicious and not-so-ordinary fries.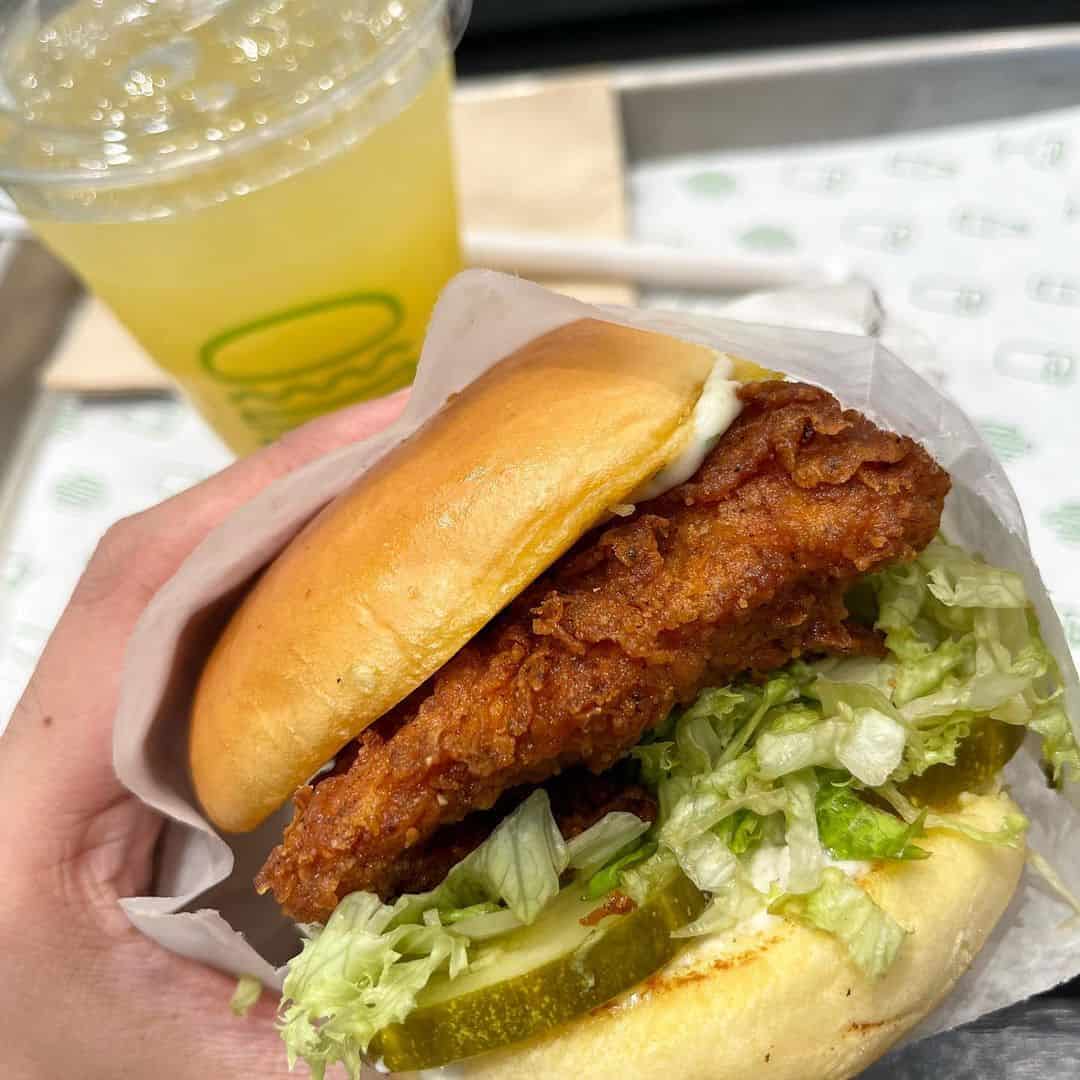 Chick n Shack – this fried chicken sandwich is really good it became popular too fast. People recognize this chicken sandwich as one of the best-tasting chicken sandwiches that you can find in a fast food chain also I can recommend this one if you like your burger a little lighter than usual.
Shake Shack Menu Best Shake
Shake shack also offers drinks and one of those shakes. The best shake that they offer is this cornflakes chocolate drizzle shake, though this shake is for a limited time only people loved this one. They also have a vanilla shake, chocolate vanilla shake, strawberry shake, cookies and cream shake, and many more.
Shake Shack Promo
Shake shack offers a 20% deal when its your first time ordering with them. To know about their promotions you may follow their social media accounts to be updated.
Shake Shack Menu Delivery
If you are craving your favorite shake shack items you can now order simply by getting to their website at https://shakeshack.ph/ or you may try ordering to some third-party delivery services like Food Panda and Grab Foods.
Social Media Pages
In order to get the latest news about the Shake Shack menu, prices, and promos, it is a good idea to follow and subscribe to them on their official social media pages below:
Facebook: https://www.facebook.com/shakeshackph/
Instagram: https://www.instagram.com/shakeshackph/
Twitter: https://twitter.com/shakeshack_ph/
FAQs
What is Shake Shack best known for?
Shake Shack is known for its delicious and irresistible beefy burgers. They are very popular when it comes to their burgers and actually considered one of the most loved burgers in the US.
What is the most popular burger in Shake Shack?
Shake Shack most popular burger is their shack burger. This one is basically a classic cheeseburger customized with their sauce.
What is black and white shake at Shake Shack?
The white shake is made with vanilla custard and the black one is made with fudge sauce. Nothing so special but the taste is actually good.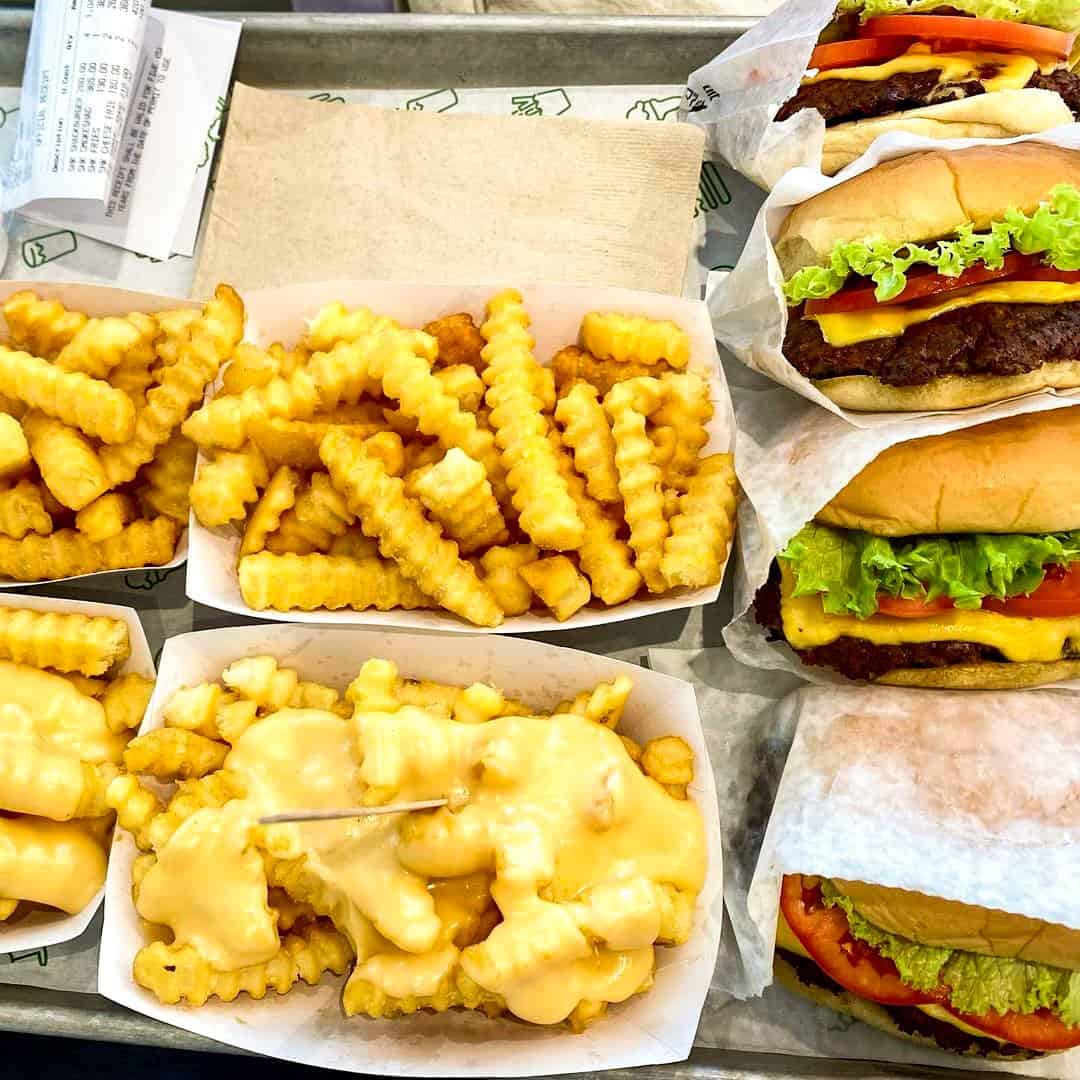 Conclusion
Food is really good, they can pass as one of the best tasting fast food restaurants nowadays. No exaggeration but the burger is oozing with cheese and is so good. However, the only thing that I can see that is negative about this fast food chain is the service is a little slow but that's fine no worries since the queues are really long. Though service is a little slow their crews are respectful and friendly so that will be okay. Overall a great place to go when you're craving delicious fast food items and if you are someone who wants to try something different and not just the normal usual. Highly recommended and thumbs up for their restaurant.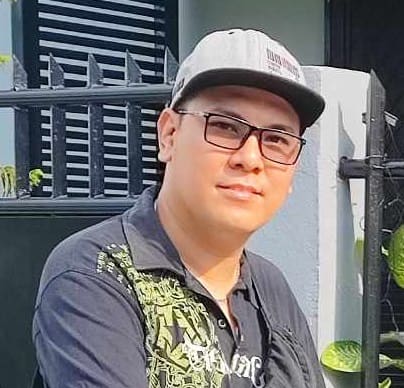 Hi! I'm Nivek Strife, the person who made MenuPH. I'm the one who added most of the popular menus you see on this website, and I really hope you enjoy them! Feel free to check them all out.
Growing up, I was surrounded by lots of tasty foods, like the classic Adobo and the sweet Leche Flan. That love for the many flavors of the Philippines is what got me excited about adding to MenuPH. When I learned how to make websites, I saw the need for a place to show off all the amazing Filipino dishes, and that's how MenuPH started.
MenuPH isn't just a website; it's like a fun journey into food. I've teamed up with famous chefs and found great places all over the Philippines to bring you a bunch of menus that show off the best of Filipino cuisine. Whether you're into the usual dishes or new twists, MenuPH is here to guide you through the rich world of Filipino flavors.
With MenuPH, my aim is to help local businesses, talk about good food choices, and make a group of friends who love food. No matter if you like fancy restaurants or street food, MenuPH has something for you. Come join me on this food adventure as we find great places, taste real flavors, and enjoy the unique food traditions that make the Philippines awesome.