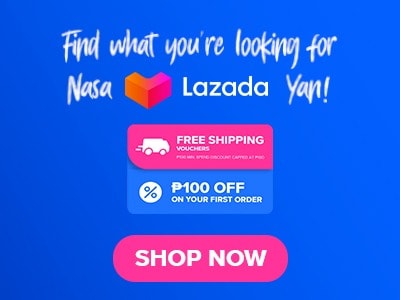 The Black Scoop Cafe menu reflects everything about their mission. Black Scoop Cafe, has extraordinary drinks, an extraordinary cafe. They offer a variety of meals and drinks alike. This cafe likes to keep its customers on the edge of their seats. They always mix things in different ways such as their seasonal drinks. You can learn more about them through their official website.
Below, you'll find the updated list of Black Scoop menu prices.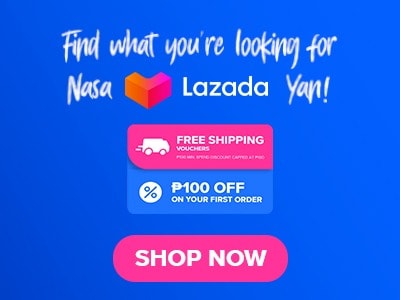 MENU
PRICE (Php)

Buffalo Wings

6 Pieces
195
12 Pieces
350

Sandwich

Clubhouse
220
Chicken Pesto Sandwich
200
Grilled Cheese Sandwich
150
Ham and Egg Sandwich
160
Spam and Cheese Sandwich
175
Angus Beef Burger
295
Chicken Sandwich
180

Snacks

Potato Fries
120
Nachos Overload
220
Taiwanese Chicken Poppers
140

Pancakes

Regular
140
W/ Longganisa
180
Pancake Toppings (Blueberry, Chocolate, Strawberry)
30

Rice Meals

Corned Beef
190
Pork Tocino
190
Beef Tapa
250
Pork Longganisa
200
Boneless Bangus
240
Taiwanese Chicken Poppers
170
Bistek Tagalog (Tenderloin)
250
Angus Burger Steak Rice
265

Pasta

Aglio Olio Spanish Sardines
220
Classic Carbonara
220
Spaghetti Bolognese
235
Tuna Pesto
220

Bubble Waffles

Classic Bubble Waffle
85
Chocolate Bubble Waffle
95
Matcha Bubble Waffle
95
Oreo Bubble Waffle
105

Yogurt Series

Matcha Blueberry Yogurt
85
Strawberry Yogurt
95
Raspberry Yogurt
95
Blueberry Yogurt
105
Mixed Berries Yogurt
Purple Rice Yogurt (Medium)
Mango Purple Rice Yogurt (Medium)
Blueberry Purple Rice Yogurt (Medium)
Strawberry Purple Rice Yogurt (Medium)

Iced Latte Your Way

Iced Vanilla Latte (Medium)
135
Iced Almond Latte (Medium)
135
Iced Caramel Latte (Medium)
135
Iced Hazeulnut Latte (Medium)
135
Iced Macademia Latte (Medium)
135

Specialty Drinks

Pei Pa Koa (Wintermelon Base)
155
Pei Pa Koa (House Special Brew Base)
155
Calamansi Juice (Cold)
130
Calamansi Juice (Hot)
130
Matcha Latte
165
Taro Ice
130
Winter Grass Jelly
135
Thai Milk Tea
155

Fruit Tea

Calamansi Fruit Tea (Cold)
130
Calamansi Fruit Tea (Hot)
130
Blueberry Fruit Tea
110
Green Apple Fruit Tea
110
Lychee Fruit Tea
110
Peach Fruit Tea
110
Raspberry Fruit Tea
110
Strawberry Fruit Tea
110
Mango Peach
125
Peach Lychee
125
House Special Brew
125
Yuzu
130
Imperial Fruit Tea
155
Pink Guava Fruit w/ Jelly Balls
130
Yakult Pink Guava w/ Jelly Balls
140
Honey Peach
125

Brown Sugar Latte

Brown Sugar Latte
135
Brown Sugar Latte w/ Cream Cheese
165
Matcha Brown Sugar Latte w/ Cream Cheese
175
Brown Sugar Coffee Latte w/ Cream Cheese
175
Brown Sugar Soy Latte w/ Cream Cheese
196

Milk Tea

Classic Milk Tea (No Pearl)
95
Black Bison Milk Tea
110
Almond Milk Tea
115
Caramel Milk Tea
115
Cookies N' Cream Milk Tea
125
Hazeulnut Milk Tea
115
Okinawa Milk Tea
130
Wintermelon Milk Tea
130
Taro Milk Tea
125
Hokkaido Milk Tea
145
Hershey's Milk Tea
145
Cheesecake Milk Tea
155
Milk Tea with Grass Jelly
120
Wintermelon Milk Tea with Grass Jelly
130

Cream Cheese Lattes

Cream Cheese Green Tea
115
Cream Cheese Winter
145
Cream Cheese Wintermelon Milk Tea
155
Cream Cheese Taro
155
Cream Cheese Macha
155
Cream Cheese Cocoa
155
Cream Cheese Milo
155
Cream Cheese Hershey's
165
Cream Cheese Tiramisu
175

Frappe - Coffee Based

Coffee
155
Caramel
165
Mochaccino
175
Coffee Jelly
165
Cookies N' Cream
165
Java Chip Mocha
185
Matcha Expresso
165
White Mocha
175

Frappe - Cream Based

Vanilla
145
Caramel
145
Cookies N' Cream
145
Hershey's Chocolate
145
Strawberry
145
Matcha
155
Milo
145
Taro
145
Blueberry Cheesecake
150
Mango Cheesecake
150
Blueberries N' Cream
175
Strawberries N' Cream
175
Macadamia
145
Choco Macadamia
185
Double Dutch
150
Triple Chocolate
165
White Choco Raspberry
160
Dark Choco Raspberry
160
White Choco Matcha
175

Coffee + Chocolate

Americano
130
Caffe Latte - Hot
135
Caffee Latte - Cold
145
Cappuccino - Hot
130
Cafe Mocha - Hot
155
Cafe Mocha - Cold
165
Caramel Macchiato - Hot
165
Caramel Macchiato - Cold
170
White Choco Mocha - Hot
165
White Choco Mocha - Cold
175
Black Scoop Choco (Medium) - Hot
145
Black Scoop Choco (Medium) - Cold
155
Chocolate Truffle Infusions - Hot
145
Chocolate Truffle Infusions - Cold
155
Tiramisu - Cold
150
Hershey's Chocolate - Cold
135
Iced Ovaltine Crunch
140
Iced Ovaltine Crunch w/ Cream Cheese
160

Holiday Treats

Iced Milo Brown Sugar Latte
170
Iced Milo Mocha
170
Milo Cookie Frappe
170
About Black Scoop
The Black Scoop Cafe is a cafe restaurant situated all over the city of Quezon. They have a variety of meals and drinks at their disposal to serve you. For meals, you can order different items such as rice meals, kinds of pasta, and pancakes with newly developed toppings. For drinks, they serve different items such as milk teas, coffee-based, cream-based, fruit teas, and more!
Black Scoop Menu Best Seller
Best Sellers are always present in a menu as awesome as Black Scoop's, they contain food that is great to be a start to newcomers and food that is excellent and familiar to those that need it. Without further ado, these are Black Scoop's Best Sellers.
White Choco Mocha – First up is a White Chocolate Mochaccino that has the option of being either cold or hot. This drink is under the Coffee + Chocolate Menu and embraces the customer with a taste that doesn't overpower its creamy, chocolate side, and creamy, mochaccino side. This is served for a price of 165 or 175 PHP, depending on its temperature.
Dark Choco Raspberry Frappe – This drink menu from Black Scoop is a fusion between Dark Chocolates and Raspberries. This duo is known to be present in many, many more dishes, such as cakes. This is because dark chocolate, having a rich, bitter taste, complements the taste sweet fruits contain, just like raspberries. And so, for 160 PHP, be ready to witness the goodness of this match made in heaven in a Frappe.
Cookies N' Cream Frappe – Nobody can go wrong with the classic Cookies N' Cream combo, and nobody can definitely go wrong with the magic that Frappes have. With whipped cream, and 160 PHP as the price, you can taste the combination of cookies and cream in a creamy form, with bits of crunchiness from the cookies for texture and taste, which is not too overpowering, and not too underwhelming.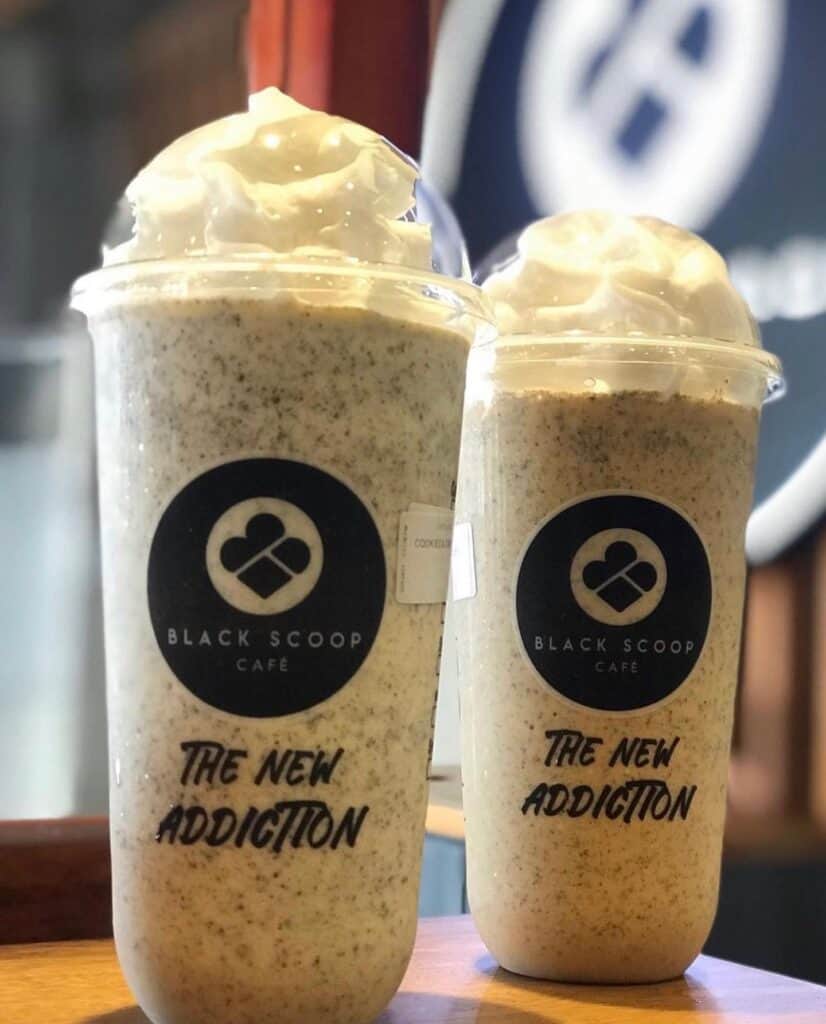 Regular Pancakes – These pancakes are nothing short of remarkable, giving you one of the fluffiest, lightest dishes of all time, topped with copious amounts of creamy butter and syrups that you may add yourself for good measure, as well as the logo of Black Scoop in the form of delicious powdered sugar. This cloud-like creation is served only for a price of 180 PHP.
Aglio Olio Spanish Sardines – You can purchase a dish with slices of tomatoes, pieces of a delectable, well-known Spanish sardine, and a light dish in either a spicy or mild form for 220 Pesos. Everything you could want in a dish is included, including parmesan cheese and slices of bread on the side.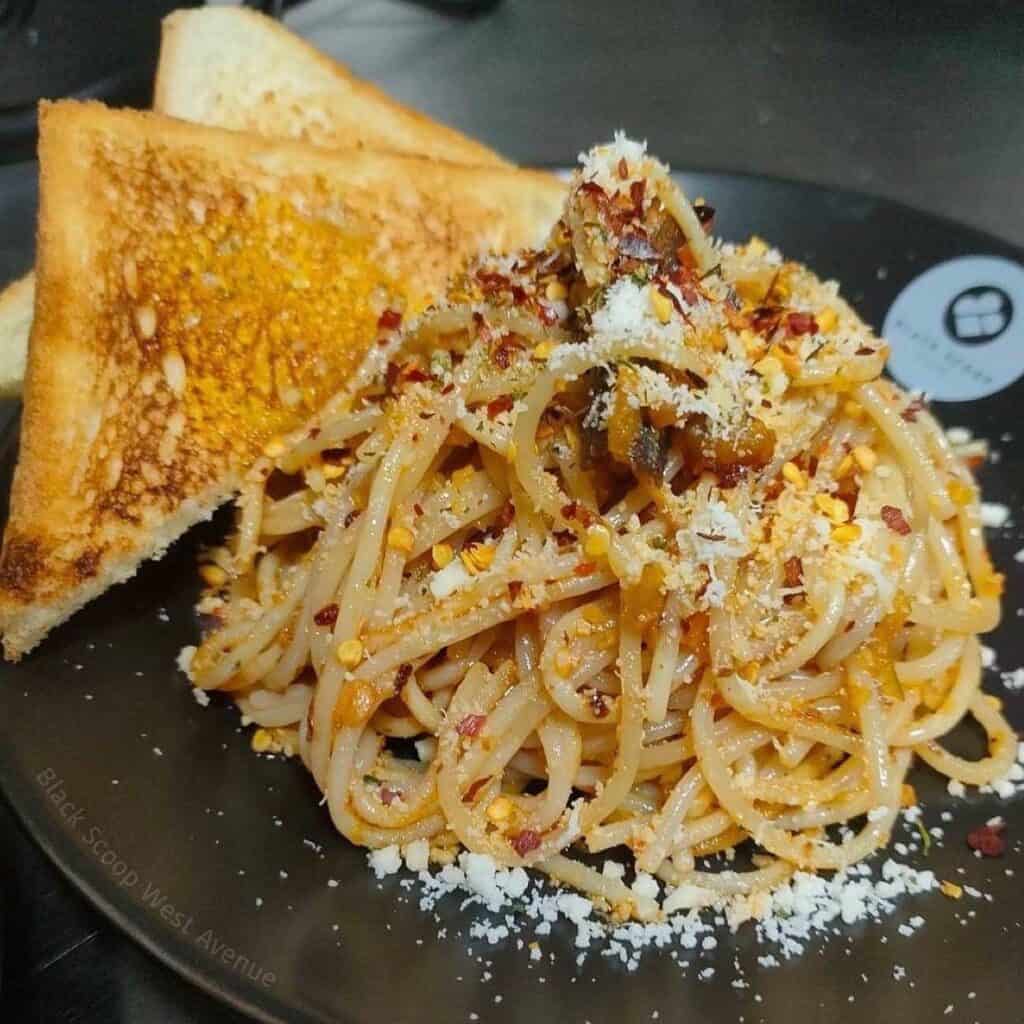 Coffee + Chocolate Menu
The Black Scoop Coffee + Chocolate menu serves every coffee drink you might ask for. From basic, classic drinks, to elevated, extremely different drinks ranging from hot to cold, and medium to large in size, it has nothing, if not everything. All of them range from prices of a hundred Pesos to 200 Pesos. 
Tiramisu – Now, for starters, Tiramisu is typically a dessert that has coffee as one of its main components, as well as cocoa. When put into a drink, this creates a chocolatey drink with vanilla flavors, with a splendid blend of other flavors that are nothing short of delicious.
Belgian Chocolate – Belgian Chocolate is one that comes from Belgium, with processes and refinements only found in this place. The title of the best chocolate in the world ensures a delicious coffee drink. When made into a coffee, it maintains its smooth texture with a taste that is not too overpowering and overwhelming in terms of sweetness, but complimentary and delicious all the same.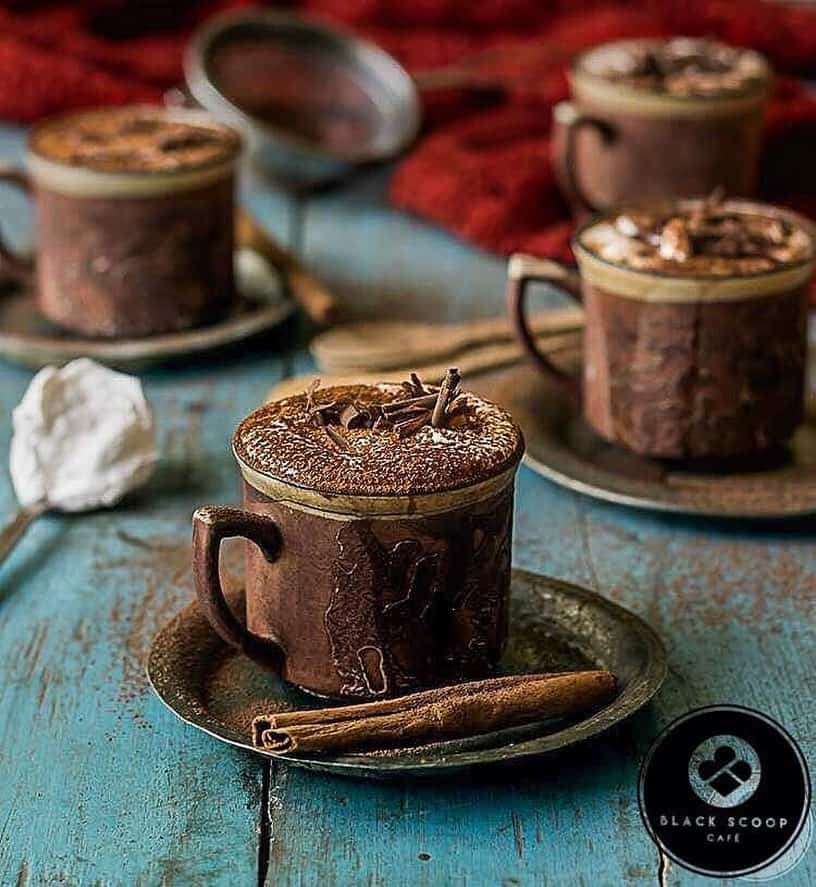 Cappuccino – Cappuccino is a known coffee drink that has sweetness, texture, smoothness, and so much more. When hot, this creamy drink is served with art made by Black Scoop which is breathtaking as it is lovely.
Hershey's Chocolate – Hershey's Chocolate is known to be one of the most delightful brands of it you shall ever witness and putting it into a coffee drink as tasty as Black Scoop makes it all the better.
Caramel Macchiato – Black Scoop Cafe's Caramel Macchiato is a delicious drink that could be served hot or cold, with milk that has vanilla-flavored syrup and has an amazing, delicious finish – caramel on the sides, caramel on the bottom, and caramel on the top.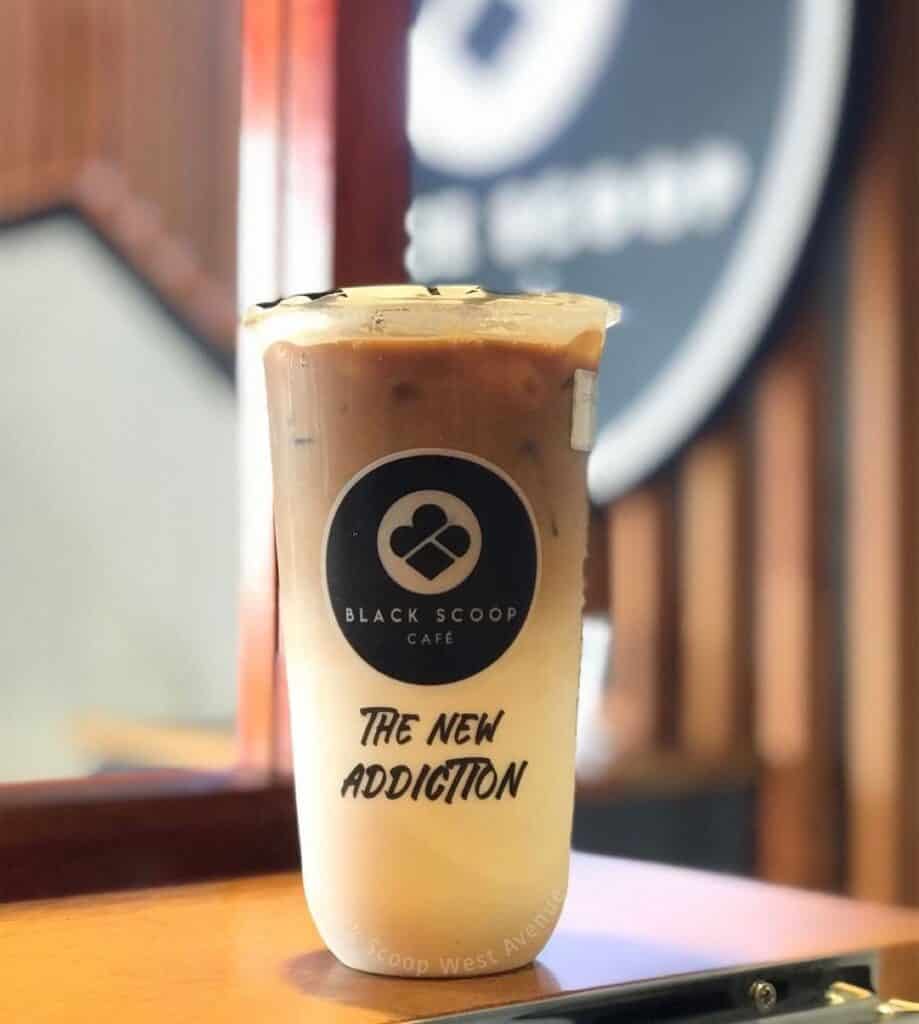 Frappe
Compared to normal coffee drinks, frappes are often sweeter and have more flavor that you could taste generally from the first bite, and Black Scoop is no exception. This proves the diversity of Black Scoop, and how delicious the menu that they serve is. It is definitely a top-tier and a must-try. For 100 to 200 Pesos, here are five of Black Scoop's Frappe. 
The Vanilla Frappe – The vanilla frappe is the simplest out there, but don't be fooled. It tastes just as good, or even better. Everybody should be given a chance to try out black scoop's cafe items. The vanilla frappe is available for a price of 140 pesos.
Blueberry Cheesecake – The blueberry cheesecake frappe has an intriguing ring to it. Most of the time, when we talk about blueberry cheesecakes, we tend to think about the dessert, but this time, it's a dessert in a cup. This beverage is available for 150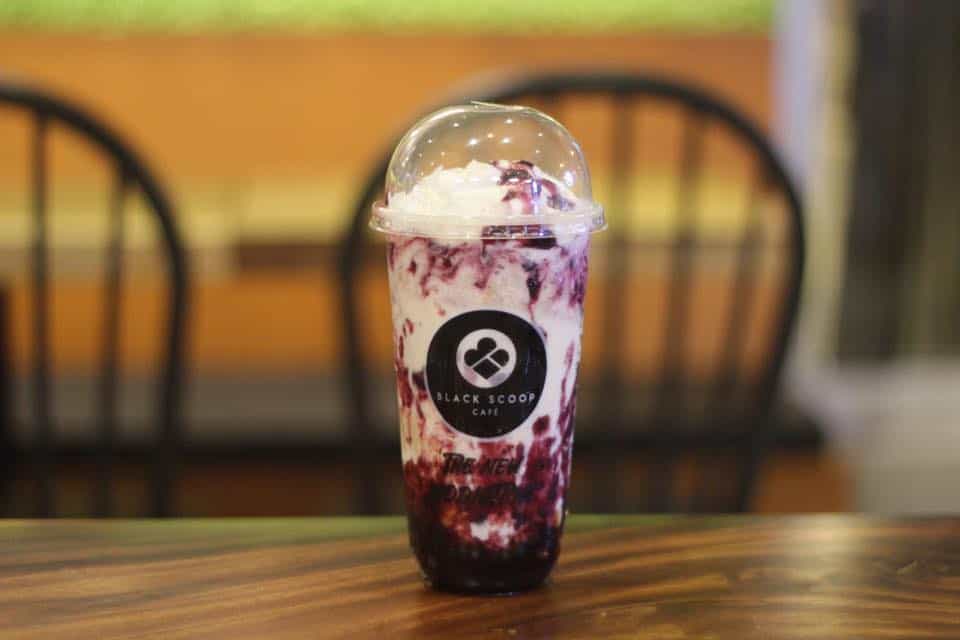 Strawberries N' Cream – The Strawberry N' Cream tastes just as good as it sounds. The beverage is topped with whipped cream and drizzled with strawberry syrup, perfect for any strawberry lover out there. This beverage costs 175.
Black Scoop Menu Cake
The Black Scoop Cafe, unfortunately, doesn't serve specific cakes, but they do have what we call a specialty cakes menu which are slices of several flavors and variations that are nothing short of delicious. They also have pancakes and dishes such as milk teas and frappe which have the lovely component of cake in them. These include the blueberry and mango cheesecake flavors from our beloved Frappe Menu and more. But, since it is mentioned, what does the Black Scoop Cafe offer in terms of Pancakes?
Regular Pancakes – Even if it is mentioned in the name, these pancakes are anything but regular. Serving you one of the fluffiest, lightest dishes of all time, served with a generous amount of creamy butter, and syrups that you can add for good measure, these pancakes are nothing short of notable. Not only that, they serve it with style. They serve their pancakes with powdered sugar that is shaped like their logo.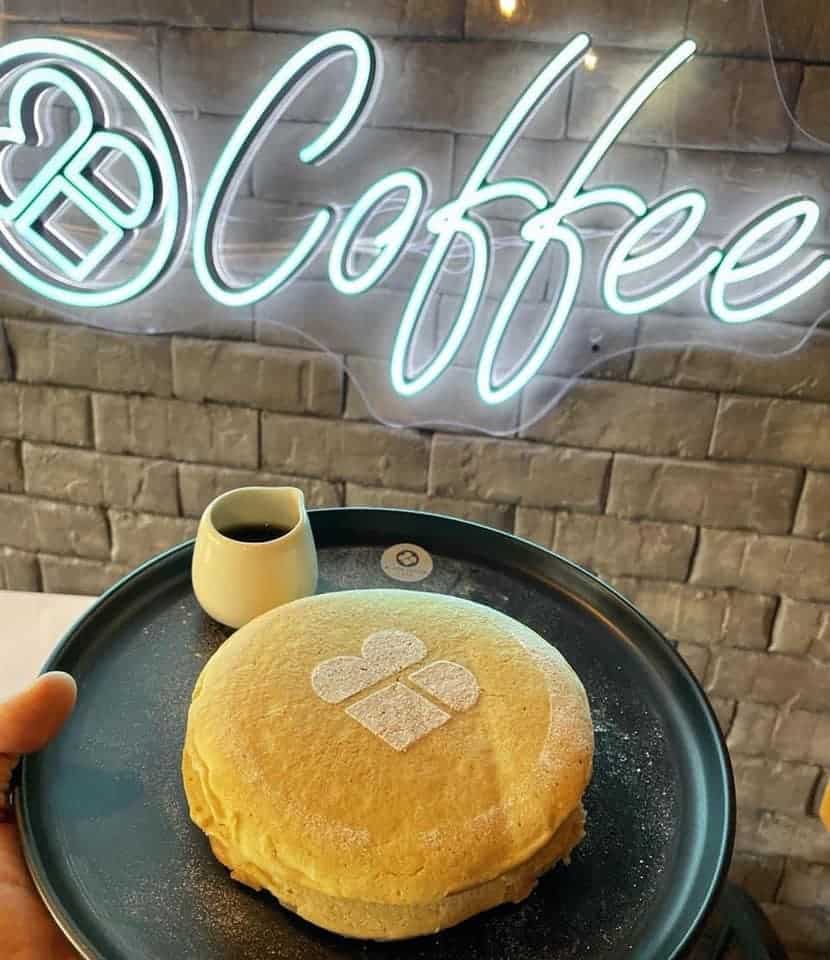 Pancakes w/ Longganisa – The same could be said for their pancakes with longganisa. You can get the aforementioned pieces of pancakes and all their goodness with the tastiest pair of longganisas you can get. They have their hint of savor with a delicious, warm sweetness that nobody can resist.
All of these could be topped off with either blueberries, strawberries, or even chocolate, all depending on your choices, and all with prices of a great 30 PHP.
Black Scoop Menu Milk Tea
One of the most popular kinds of beverages these days is Milk Tea. Something about Milk Tea just keeps the customers coming back. Maybe it's the toppings; maybe it's the wide array of flavors. One thing's for sure, people want them, so the Black Scoop Cafe gives them to them. Black Scoop Cafe's Milk Tea Menu ranges from PHP 95 to PHP 165.
Classic Milk Tea – We can't start off the list with anything other than the Classic Milk Tea. This is as simple as milk tea can get, but people keep coming back for it. Choose from different toppings and enjoy this sweet delight. This milk tea costs PHP 95.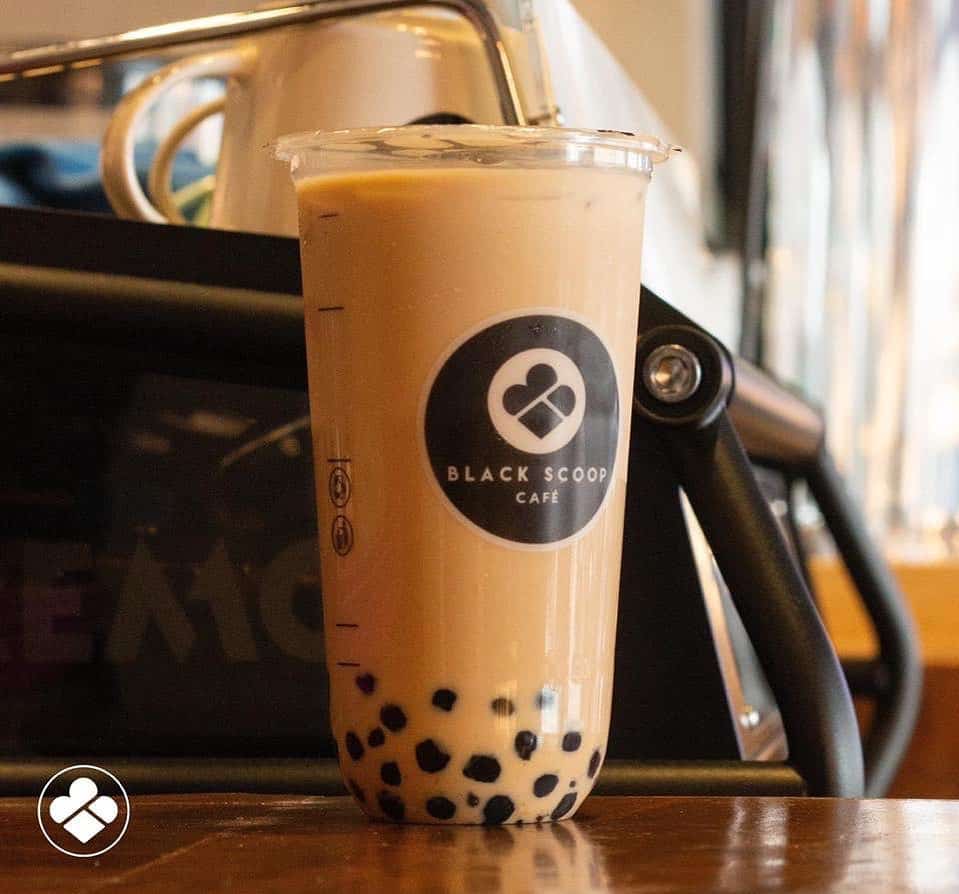 Cookies N' Cream Milk Tea – One of the most loved flavors out there is Cookies N' Cream. Wouldn't it be a great idea to use it as a flavor for milk tea? The Cookies N' Cream features everything the flavor is known and loved for within a cup of milk tea. This cup costs PHP 125.
Caramel Milk Tea – Who doesn't like a good Caramel Milk Tea? The strong flavor of the Caramel blends well with the flavor of the Classic Milk Tea. If you're looking for something not far from home, this flavor is a must-try. A cup of Caramel Milk Tea costs PHP 115.
Black Scoop Menu Pasta
Pasta is a food that is known in all parts of the world. This has many shapes and sizes, as well as names and tastes, varying on each country's take on them. It is made with eggs, flour, and water that is shaped differently, boiled, and mixed with different ingredients that are the root of their difference. Now, Black Scoop serves its customers four delicious pasta menu that are nothing short of memorable. These pasta dishes will leave you with a sufficient fill, all at a price ranging from 200 to 250 Pesos. 
Tuna Pesto – First on the list is the Tuna Pesto Pasta. A pretty mix of white, parmesan cheese, tasty green goodness, and two slices of nutritious bread for good measure. For 220 Pesos, an al dente pasta is served on your tables with chunks of tasty tuna that not only help in terms of texture but make this wonderful dish even better! Ever wonder why this pasta is green? This is because basil leaves are blanched and mixed into this creation, and so, not only can you be served with savory goodness that will fill you for the whole day, you get your fill of healthiness, too.
Spaghetti Bolognese – Like the Tuna Pesto Pasta, the Spaghetti Bolognese is served with a generous amount of Parmesan Cheese and two slices of buttered bread. For meat lovers, this is a good pick, as this meal is made with ground beef, herbs, tomatoes, and more. Spaghetti is a homely meal that kids to adults love, but this is its amazing counterpart, leveled up to perfection.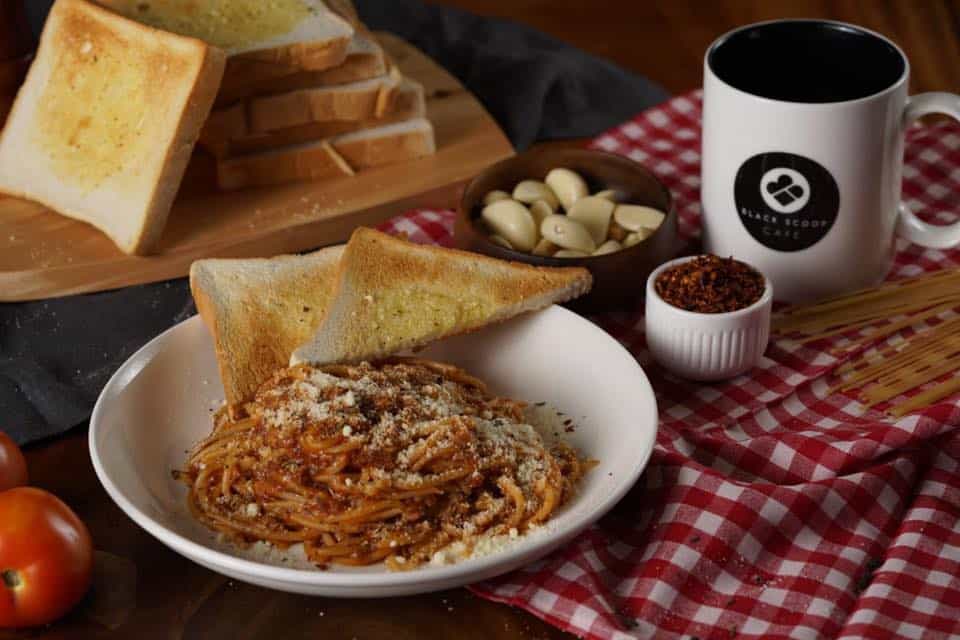 Classic Carbonara – Ever heard of the question, "Carbonara or Spaghetti?" Well, to those of you who chose the Carbonara, here's what's in store for you. For PHP 235, you can get your fill of a set of white, creamy, delicious sauce that hugs your tastebuds in the best possible way. The pasta has a rich, slightly salty flavor, complimented with the bits and pieces of meat which is pork that surround this lovely dish for toppings, amongst a delicious pair of bread slices.
Aglio Olio Spanish Sardines – If there was a dish that serves tuna, this dish serves sardines. For 220 Pesos, you can get a spicy or mild variation of a dish that serves a light dish that has slices of tomatoes, and pieces of a delicious, well-known Spanish sardine. It has parmesan cheese, along with slices of bread on the side, and everything you could ask for in a dish.
Strawberry Frappe
The well-known Strawberry Frappe menu from Black Scoop is satisfaction in a beautiful cup whose size is of your choosing. For PHP 120 – 130, you can get a taste of creamy whipped cream on top, with a tasty, delicious strawberry concoction and some syrup on the sides for good measure. This lovely syrup sinks to the bottom to meet the customer once they fully finished the drink itself!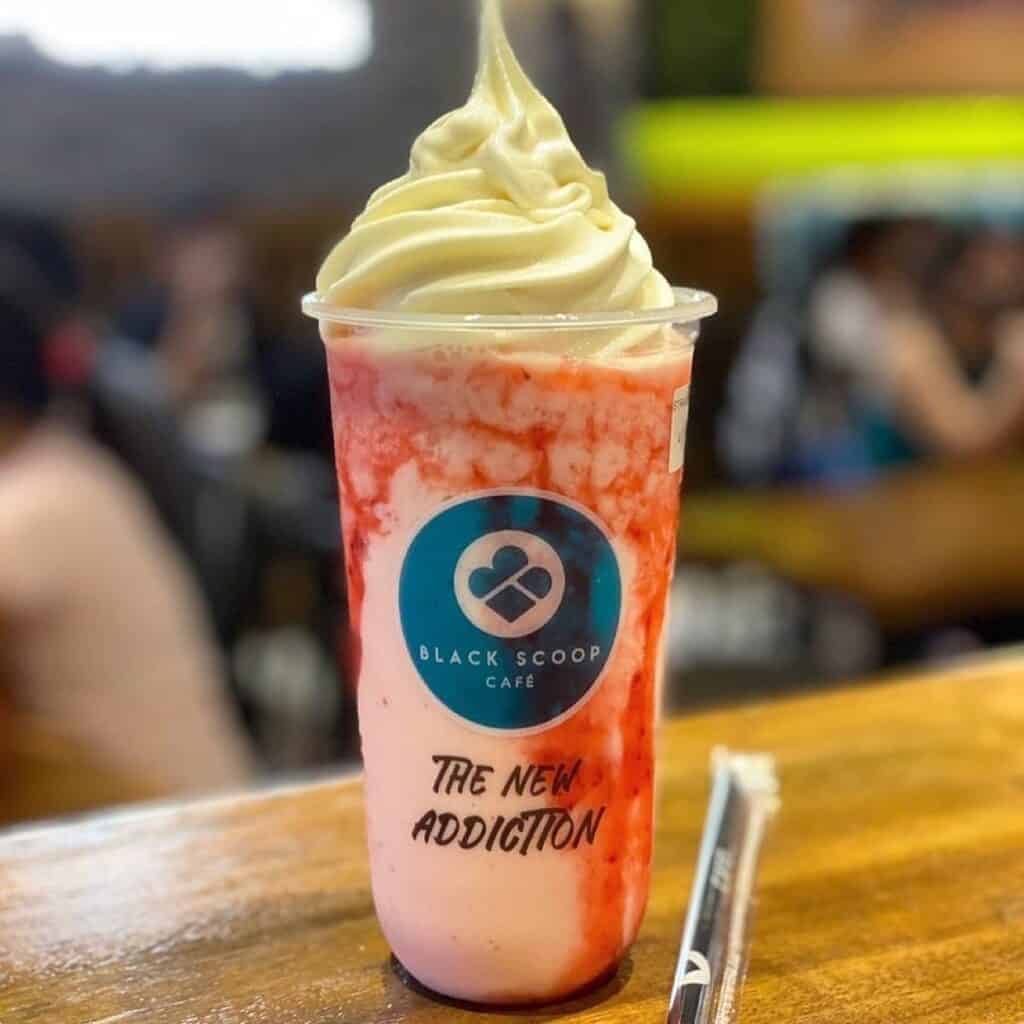 Black Scoop Hershey's Chocolate Frappe
One of the best items on the menu is the one and only Hershey's Chocolate Frappe, for a price of 120 to 130 Pesos, depending on the size, one can get a delicious, unforgettable sip out of a delightful drink that is the best for Hershey's chocolate lovers! This is served with the signature black scoop and bits and pieces of the show's irresistible star: Hershey's.
Black Scoop Menu Delivery
Black Scoop not only serves homes, but also offers delivery services through Grabfood, Foodpanda, and Lalafood. To make sure that the restaurant and cafe are keeping up with the times, they made sure to get into the most popular food delivery apps that have gotten attention throughout the years. Their punctuality when it comes to delivering their orders within their restaurant also applies outside of their doors.
Black Scoop Social Media Pages
Get the latest updates about their food menu, discounts, and promotions by following them through their social media pages. Black Scoop created several pages and websites for your convenience. I recommend you follow them and you might get a chance to know their discounts the next time you order them. The links are provided below.
Facebook: https://www.facebook.com/blackscoopcafe
Instagram: https://www.instagram.com/blackscoopcafeph/
Twitter: https://twitter.com/blackscoopcafe
Website: https://www.blackscoopcafe.com/contact/
Conclusion
The Black Scoop Cafe Menu features all the classics and new trends that people pine for. Be sure to try out Black Scoop Cafe, and frequent them to find the best meal and beverage combination for you.