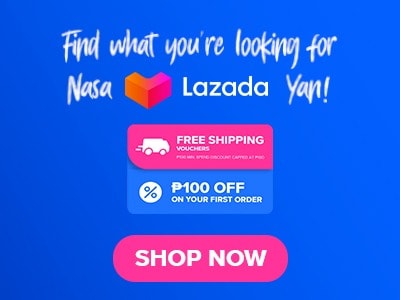 Are you looking for a place where you can relax and enjoy your alone time or with someone, a very close friend maybe, and getting tired of long queues at the leading coffee shops? I found an alternative place where you can go and try their blend of coffee and other drinks. The place is actually good and cozy perfect if you want your alone time or with a friend or family as well. They also have a lot of sandwiches to choose from in the Coffee Bean Menu. This coffee shop is an American coffee shop that was introduced here in the country and knowing Filipinos when it's coffee it's fine. Have you heard about coffee beans? If not let's find out what are the food items that they offer, their best sellers, and a little bit about them, and let's see if after this one you'll be interested enough to try their products. Let's not delay things, shall we? Let's start.
Below, you'll find the updated list of Coffee Bean menu prices.
Menu Items
Price (PHP)

Espresso

Espresso single
115
Espresso double
130
Machiato single
125
Machiato double
140
Cappuccino single
135
Cappuccino double
150
Americano small
120
Americano regular
135
Americano large
150
Cafe latte small
135
Cafe latte regular
150
Cafe latte large
165
Mocha latte small
150
Mocha latte regular
165
Mocha latte large
180
Vanilla latte small
150
Vanilla latte regular
165
Vanilla latte large
180
Double chocolate latte small
155
Double chocolate latte regular
170
Double chocolate latte large
185
Caramel machiato small
155
Caramel machiato regular
170
Caramel machiato large
185
White chocolate dream latte small
155
White chocolate dream latte regular
170
White chocolate dream latte large
185
Hazelnut chocolate latte small
155
Hazelnut chocolate latte regular
170
Hazelnut chocolate latte large
185

Coffee

Todays fresh brew small
120
Todays fresh brew regular
135
Todays fresh brew large
150

Non Coffee

Hot vanilla small
130
Hot vanilla regular
145
Hot vanilla large
160
Hot double chocolate small
130
Hot double chocolate regular
145
Hot double chocolate large
160

Tea

Green tea
120
Herbal infusion
120
Flavored black
120
Flavored green
120
Black
120
Today's iced tea
130

Ice blended coffee

The original mocha regular
165
The original mocha large
185
The original vanilla regular
165
The original vanilla large
185
Double chocolate regular
175
Double chocolate large
195
White chocolate dream regular
175
White chocolate dream large
195
Caramel regular
180
Caramel large
200
Hazelnut chocolate regular
185
Hazelnut chocolate large
205
Mocha chip regular
185
Mocha chip large
205
Dark chocolate chip regular
185
Dark chocolate chip large
205

Add ons

Go extreme (for twice the coffee flavor and kick)
20
Chocolate covered espresso beans
30
Premium espresso jelly
30

Coffee free

Pure vanilla regular
165
Pure vanilla large
185
Pure double chocolate regular
165
Pure double chocolate large
185
Pure hazelnut chocolate regular
175
Pure hazelnut chocolate large
195
Sunrise regular
175
Sunrise large
195
Mango regular
175
Mango large
195
Matcha green tea regular
175
Matcha green tea large
195

Tea Latte

Chai small
155
Chai regular
170
Chai large
185
Matcha green tea small
155
Matcha green tea regular
170
Matcha green tea large
185
Moroccan mint small
150
Moroccan mint regular
165
Moroccan mint large
180
African sunrise small
150
African sunrise regular
165
African sunrise large
180
English breakfast small
145
English breakfast regular
160
English breakfast large
175
Tropical passion small
145
Tropical passion regular
160
Tropical passion large
175
Double vanilla small
145
Double vanilla regular
160
Double vanilla large
175

Breakfast set

Break O day
265
Tasty toast treat
155
Bagel (with cream cheese)
165
Blueberry bagel (with cream cheese)
185
Food for thought
185
Corned beef with Pandesal
265
Eggs ben
295
Salmon scramble
295
Salmon and cream cheese bagel
295

Gourmet sandwich

Pastrami
295
Grilled chicken pesto
235
Chef's tuna
225
Grilled chicken Caesar
245
Salami & cream cheese
295

Pasta

Linguine bolognese
245
Tomato and herb linguine
195
Spicy tuna linguine
225
Sardine and gralic linguine
245
Lasagna
285
Roast chicken and mushroom fusilli
295

Salad

Greek salad
255
Chilled spicy chicken pasta salad
225
Chinese chicken salad
225
Coffee bean's classic Caesar salad
225
About the Coffee Bean
The Coffee Bean is an American coffee shop that was founded in Los Angeles in 1963 by Herbert B. Hyman and Mona Hyman. They are serving coffee and other products like sandwiches that really get along with the drinks that they offer. By the 1970's the coffee shop expanded to 10 more locations in Southern California. In the summer of 1987, they discovered that its really good and refreshing to serve iced coffee, since the product gain popularity. Jollibee Foods Corporation bought Coffee Bean in July 2019. They serve in various countries like the United States, Bangladesh, Cambodia, China, Egypt, Malaysia, Panama, India, Kuwait, Indonesia, South Korea, the Middle East, Mongolia, Myanmar, Paraguay, Thailand, Vietnam, Singapore, and The Philippines. They have more than a thousand locations worldwide and 12,000 numbers of employees as of 2013.
The Coffee Bean Menu Best Seller Coffee
Mocha Cold Brew – Just like the mocha iced blend this flavor will give you the feeling of drinking coffee but in a lighter way. Made with mixed dark chocolate and cold brew. Perfect for any warm days or anytime you want it.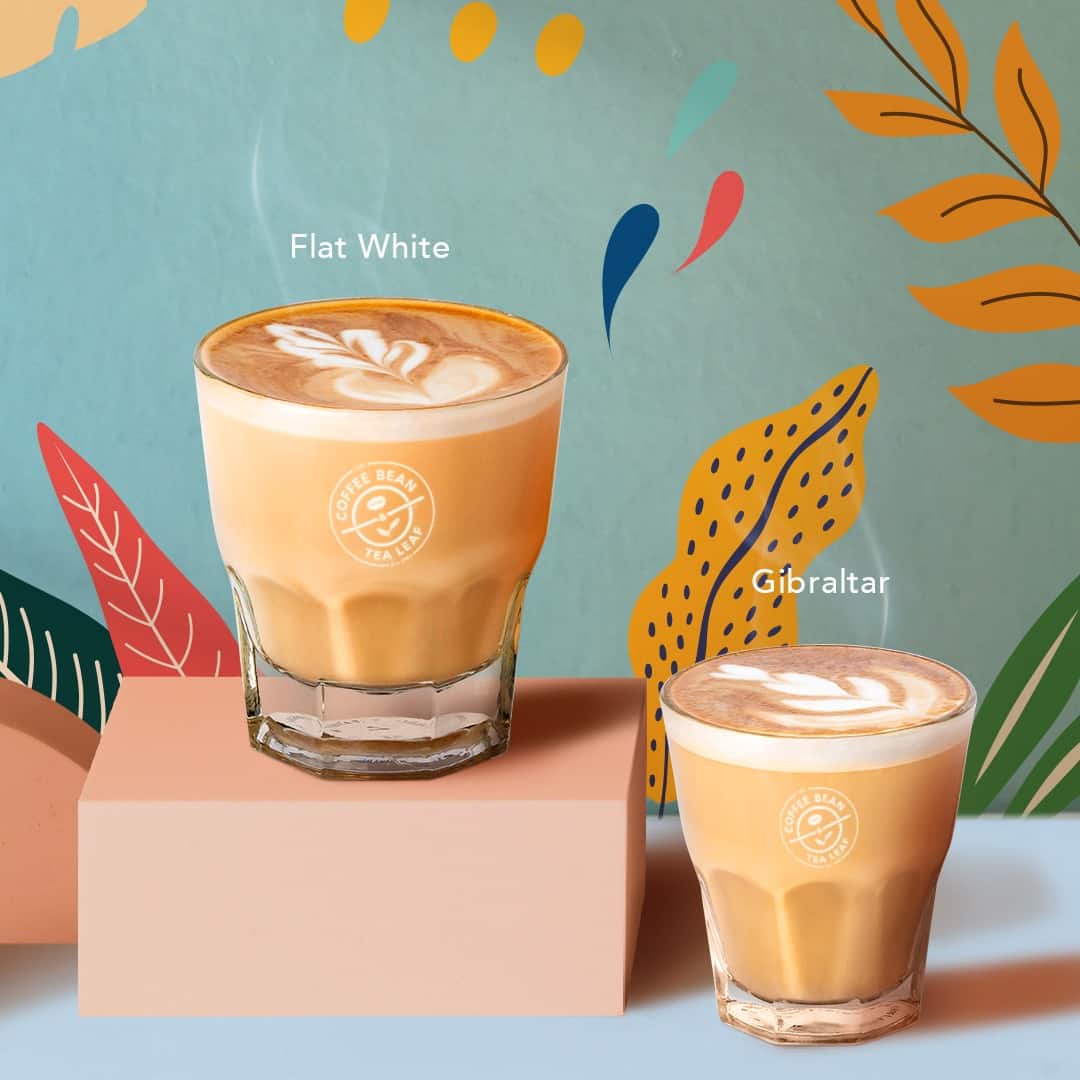 Classic Flat White – A coffee that has more milk than the actual espresso. It has a very unique taste of coffee that every coffee lover seek when drinking a cup of coffee. Recommended for people who don't want too much strong coffee. A must-try.
Caramel Iced Blend – Chill with this caramel iced blend. If you want a drink that is not strong enough but will keep you cozy then this one is for you. A must-try for caramel lovers out there.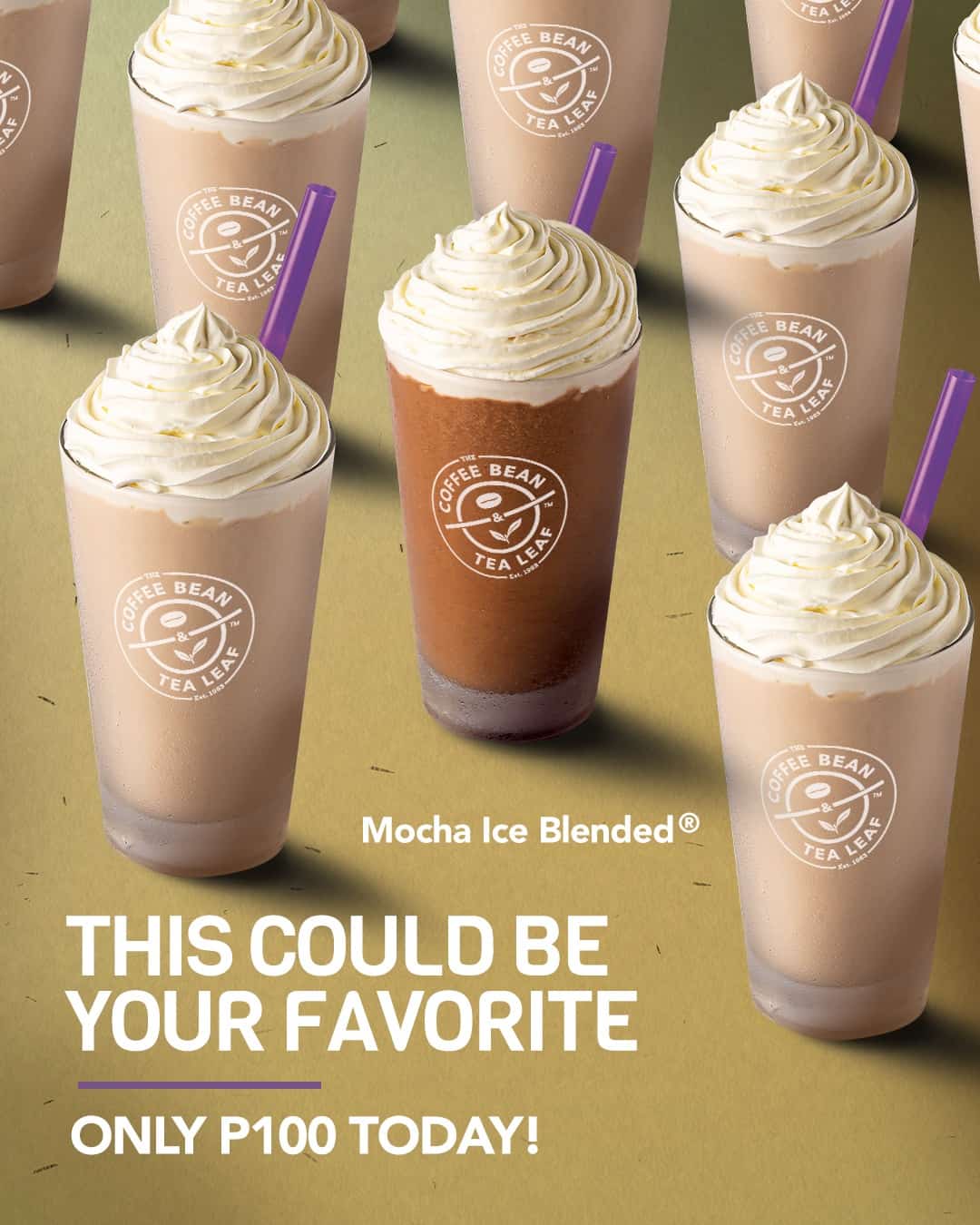 Mocha Iced Blend – This Coffee Bean menu is made with dutch chocolate powder that is personalized by Coffee Bean. This mocha iced blend is perfect for coffee lovers who also want chocolate drinks. Also, a must-try.
Ultimate mocha – This is actually a chocolate-flavored drink. Got an adventurous spirit? Then this could be The ultimate drink for you. Perfect for any time of the day and a must-try as well. I love how this ultimate mocha tastes. Creamy and delicious and just chill.
Cookies and Cream Iced Blend – If you're a fan of cookies and cream then this is for you. This sweet beverage that combines two different flavors is simply something you shouldn't miss. Actually my personal favorite among all of the Coffee Bean menu beverages to offer.
The Coffee Bean Menu Best Seller Cake
Nono's chocolate oblivion is one of their best seller cake, made with 2 layers of chocolate cake whipped cream that is also chocolate, cocoa, and walnuts and praline bits and caramelized sauce on top. This cake can be considered one of the best not just in coffee beans but also one of the best cakes that you can find in manila.
The Coffee Bean Breakfast Menu
The Coffee Bean offers a variety of breakfast menus. They offer breakfast sausage, sandwiches, bacon egg & cheese, English muffins, and many more. They could be a great choice if you're planning to just go outside for breakfast. Every breakfast item that they offer is light and fresh. Great way to start your day.
The Coffee Bean Menu Delivery
I checked their website and I cannot see any delivery options that's why I highly suggest that if you're craving CBTL you should just use third-party delivery services like Food Panda and Grab Foods and other delivery services that are available in the market these days.
Social Media Accounts
Want to get the most updated news about the Coffee Bean? In that case, you should subscribe and follow their official social media pages below:
Facebook: https://facebook.com/coffeebeanphilippines/
Instagram: https://www.instagram.com/cbtlph/
Twitter: https://twitter.com/cbtlph/
FAQs
What is the coffee bean famous for?
Coffee Bean is famous for its delicious coffee-based beverages, They've been around for quite a long time and they are already experts when it comes to coffee lattes. Also, they are famous for their cakes and other breakfast items o their menu.
Which is cheaper, Starbucks or Coffee Bean?
According to research Coffee Bean is a little more pricey than Starbucks. Some people prefer Starbucks some prefer coffee beans. It will really depend on your taste.
Is there a coffee bean promo?
Yes, they do have but promos tend to change from time to time so the best option is to download their reward app. You can also try to follow their social media accounts to be more updated on their latest promo.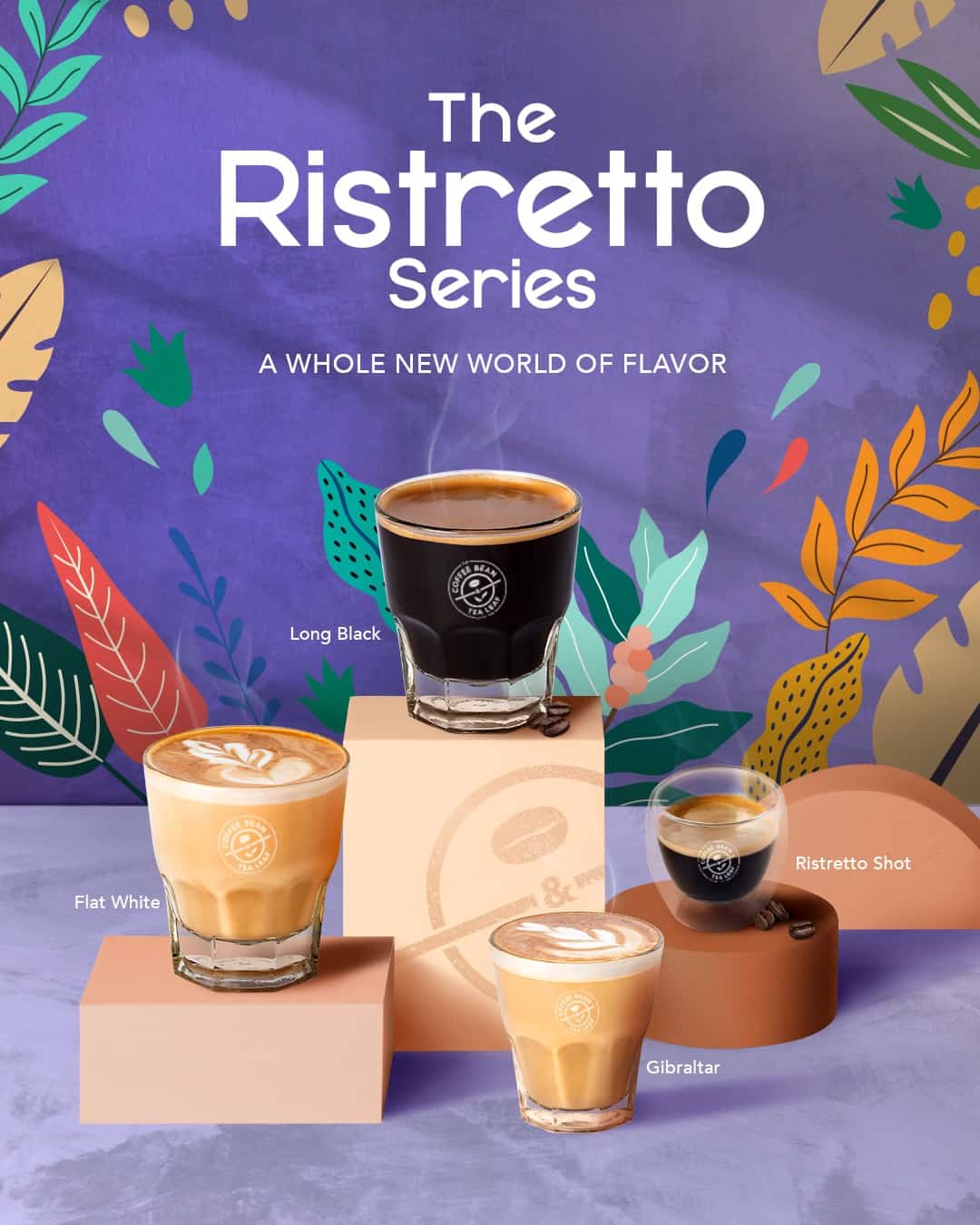 Conclusion
It's great to find this coffee shop. This coffee shop is really nice and I like how they prepare their coffee just right. The place is cozy and customer friendly and their crews are very nice. I highly recommend this place if you want alone time where you can enjoy your coffee but of course also great with company right? Not a place for big gatherings. The service is actually quick and I don't have to wait for a long time which is also a plus for them. A very quiet place I may say. Highly recommend it to coffee lovers out there. Thumbs up for bringing the best coffee to the consumers.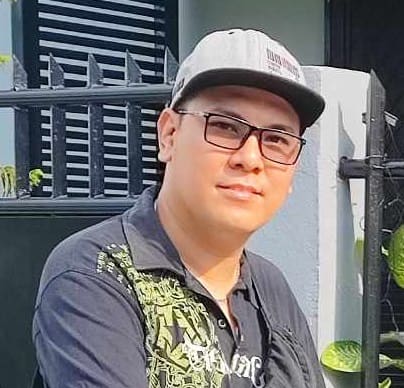 Hi! I'm Nivek Strife, the person who made MenuPH. I'm the one who added most of the popular menus you see on this website, and I really hope you enjoy them! Feel free to check them all out.
Growing up, I was surrounded by lots of tasty foods, like the classic Adobo and the sweet Leche Flan. That love for the many flavors of the Philippines is what got me excited about adding to MenuPH. When I learned how to make websites, I saw the need for a place to show off all the amazing Filipino dishes, and that's how MenuPH started.
MenuPH isn't just a website; it's like a fun journey into food. I've teamed up with famous chefs and found great places all over the Philippines to bring you a bunch of menus that show off the best of Filipino cuisine. Whether you're into the usual dishes or new twists, MenuPH is here to guide you through the rich world of Filipino flavors.
With MenuPH, my aim is to help local businesses, talk about good food choices, and make a group of friends who love food. No matter if you like fancy restaurants or street food, MenuPH has something for you. Come join me on this food adventure as we find great places, taste real flavors, and enjoy the unique food traditions that make the Philippines awesome.