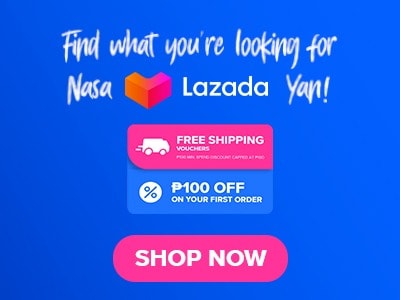 The Cafe Lidia menu is known for its scrumptious dishes inspired by Filipino, American, and Italian cuisine. It consists of appetizers, salads, all-day breakfast, sandwiches, pizza, pasta, entrees, cakes, ice cream desserts, and beverages. Pasta and pizzas are the most popular cuisines of this restaurant. These dishes are served generously which makes them affordable and good for sharing.
Below, you'll find the updated list of Cafe Lidia menu prices.
Menu Items
Price (PHP)

Appetizers

Buffalo Wings
245
Calamari
330
Mozza Cheese Sticks
200
Cheesy Fries
260
Chicken Fingers
230
Dad's Special
410
Fish & Chips
225
French Fries
150
Nachos
250
Salmon Tartar
305
Spicy Fish Fillet
240

Salads

Caesar Salad
205
House Salad
215
Ludy's Salad
330
Mediterranean Salad
270
Waldorf Salad
260

All Day Breakfast

Longganisa
215
Tapa
240
Tocino
210

Add Ons

Barbeque Sauce
30
Salad Dressing
20
Garlic Ranch
20
Parmesan Cheese
25
Pepper Sauce
30
Tartar Sauce
20

Sandwiches

BLT
180
Cheese Burger
205
Chicken Sandwich
175
Clubhouse
275
Ham & Cheese
170
Hamburger
190

Pizza

Buffalo Pizza
345
Creamy Spinach
365
Garlic Trio
315
Ham & Cheese
300
Hawaiian
300
House Special
340
Magherita
310
Pizza Papa
330
Pepperoni
320
Pizza Henric
320
Pizza Lidia
325
Quattro Formaggi
365
Roast Beef
365
Shrimp & Garlic
360
Sicilian Pizza
360
Trio Formaggi
320
Truffle Pizza
395
Bacon Mushroom & Roasted Garlic
355

Add Ons

Java Rice
50
Garlic Rice
50
Plain Rice
40
Garlic Bread
15
Egg
20
Mashed Potato
50

Baked Pasta

Baked Penne
225
Lasagna
230
Mac & Cheese
225
Spaghetti Meatballs
240

In Cream Sauce

Beef Stroganoff
270
Carbonara
215
Chicken Pesto
250
Chicken Primavera
260
Creamy Mushroom
225
Fettucine Salmone
260
Frutti De Mare
260
Truffle Mushroom
275

In Olive Oil

Ala Lidia
230
Ala Maria
235
Gamberi
240
Pasta w/ Salmon
285
Pesto
205
Spicy Red Pesto w/ Grilled Chicken
295

In Tomato Sauce

Bolognese
230
Chicken Chipotle
360
Kid's Spaghetti
230
Marinara
245
Pasta Janica
285
Shrimp Arrabiata
250

Beef

Braised Beef
295
Beef Kebab
315
Beef Salpicao
320
Lengua
320
Pastel De Lengua
310
Roast Beef
310
Rib-Eye Steak
485
Salisbury Steak
365
Tenderloin Steak
495

Chicken

Boneless Chicken
285
Chicken Angelito
290
Chicken Kebab
280
Chicken Marsala
325
Cordon Bleu
305

Pork

Backribs
370
Fried Pork Belly
285
Grilled Pork Belly
290
Porchetta
310
Pork Souvlaki
370
Roast Porkloin
310

Seafood

Crusted Fish Fillet
285
Grilled Blue Marlin
375
Grilled Salmon
420
Grilled Tuna
350
Panseared Cream Dory
280
Seafood Rice
285
Tuna Salpicao
265

Friz

Caramel (Small)
115
Caramel (Large)
125
Cappucino (Small)
120
Cappucino (Large)
130
Chocolate (Small)
115
Chocolate (Large)
130
Coffee Caramel (Small)
120
Coffee Caramel (Large)
135
Mocha (Small)
115
Mocha (Large)
130
Mocha Cookie (Small)
120
Mocha Cookie (Large)
135
Strawberry (Small)
125
Strawberry (Large)
145
Vanilla (Small)
105
Vanilla (Large)
120
White Mocha (Small)
120
White Mocha (Large)
135
Cheesecake (Large)
135
Matcha (Large)
180
Matcha OREO (Large)
190

Iced Drinks

Americano (Small)
105
Americano (Large)
115
Caramel (Small)
115
Caramel (Large)
125
Cappuccino (Small)
115
Cappuccino (Large)
125
Chocolate (Small)
115
Chocolate (Large)
130
Coffee Caramel (Small)
120
Coffee Caramel (Large)
130
Latte (Small)
115
Latte (Large)
130
Mocha (Small)
120
Mocha (Large)
135
White Mocha (Small)
125
White Mocha (Large)
140

Add Ons

Milk
25
Syrup
30
Sliced Lemon
30

Hot Drinks

Americano
90
Cappuccino
125
Coffee Caramel
135
Chocolate
120
Latte
125
Mocha
130
Green Tea (Lemon/Mint/Jasmine)
70

Beverages

Coke Regular
65
Coke Zero
65
Royal
65
Sarsi
65
Sprite
65
Del Monte Four Seasons
70
Del Monte Orange (Sweetened)
70
Del Monte Pineapple (Unsweetened)
70
Del Monte Pineapple (Sweetened)
70
Bottled Water
40
Iced Tea (Pitcher)
130

New Shakes

Choco Banana
140
Cucumber
120
Lychee
140
Mango Graham
190
Melon
120
Ripe Mango
130
Strawberry Banana
150
Watermelon
120

Ice Cream Desserts

Banana Split
160
Fruit Fluff
130
Kitkat Choco Attack
150
Mudpie Madness
130
Simply Strawberry
140

Cakes

Brazo De Mercedes
90
Blueberry Cheesecake
175
Carrot Cake
160
Classic Sansrival
155
Choco Moist
145
Red Velvet
130
Smores
155
Ube Cake
110
About Café Lidia
Café Lidia is one of the popular restaurants in Marikina that was founded on September 8, 2009. The friends, schoolmates, and relatives of the owner are the first customers who help this restaurant grow through word of mouth. It uses wooden furniture that makes its interior design classic yet with a touch of elegance.
Cafe Lidia Menu Best Seller
These are the best-selling and mouthwatering dishes of Café Lidia that continuously impresses its customers.
Buffalo Wings – Chicken wings are marinated in the restaurant's special barbecue sauce and cooked until tender. Tartar sauce is served with it to make this dish more delectable.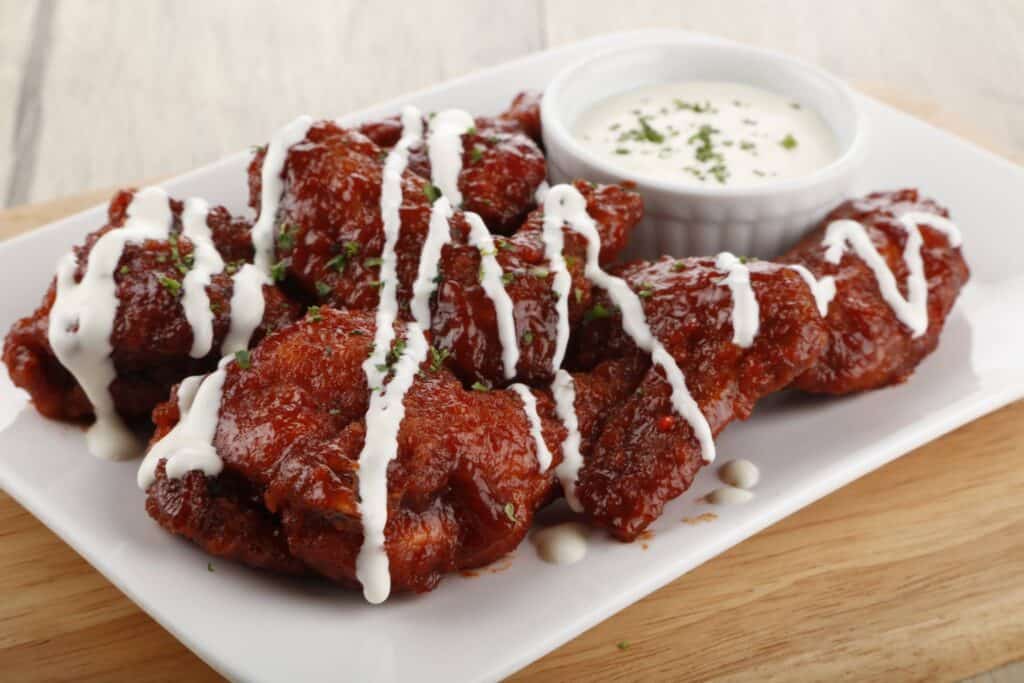 Pasta ala Lidia – This is the house specialty of Café Lidia. It is an olive oil-based pasta dish with fresh tomatoes, capers, tuna, olives, and anchovies.
Blueberry Cheesecake – It is the most-sought cake that people love. This cheesecake has a rich and delicious taste and is best paired with coffee.
House Special Pizza – It is a special pizza made up of ham, bacon, pepperoni, onions, mushrooms, bell peppers, and pineapples. This pizza has generous toppings that will delight your taste buds in every bite.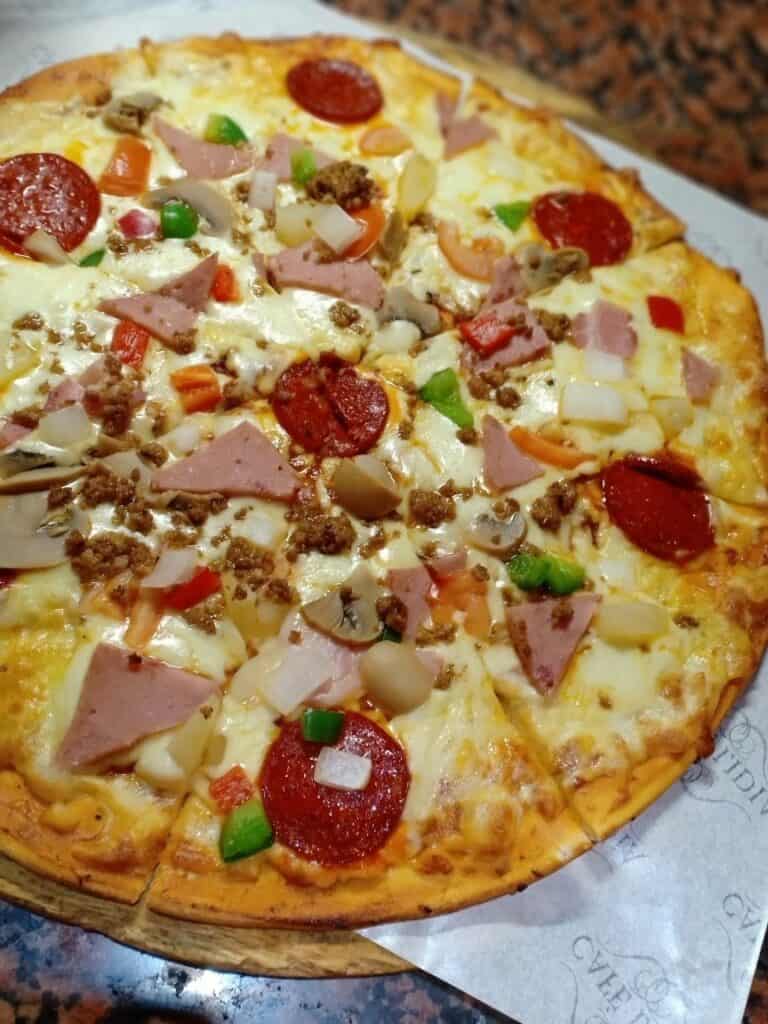 Beef Salpicao – Beef Salpicao is one of the popular dishes in the Philippines as it is easy to cook and has a delicious taste. Beef cubes are cooked with the restaurant's special blend of ingredients. It comes with mesclun salad and mashed potato.
Entrée
Cafe Lidia offers various menu entrees such as beef, chicken, pork, and seafood that are truly delectable. 
Lengua – The tenderness of Lengua and the creaminess of its gravy create a great dish. It comes with vegetables and your choice of mashed potato or rice.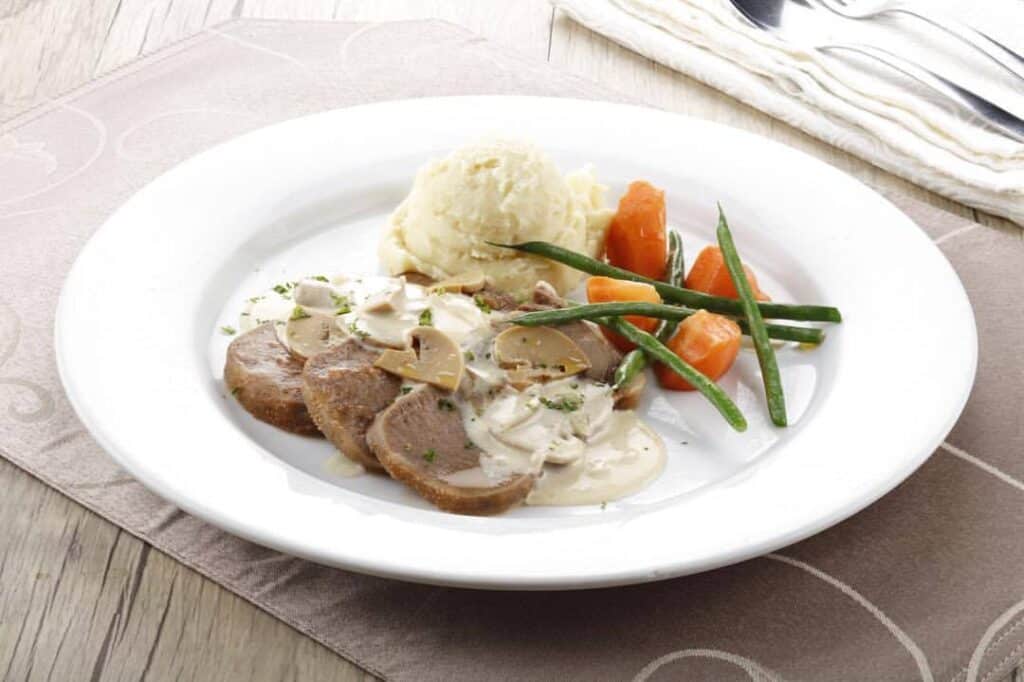 Salisbury Steak – Ground beef is expertly cooked with mushroom sauce and mozzarella cheese. The gravy that comes with it is well-seasoned and it complements the flavor of vegetables and mashed potato.
Chicken Marsala – Thin slices of chicken breast are cooked with special marsala wine sauce, sundried tomatoes, and mushrooms and served with mixed vegetables and mashed potato. It is a wonderful dish that will boost your appetite.
Grilled Pork Belly – Pork Belly is marinated in a special sauce and grilled to perfection. Its taste is similar to barbeque as it is flavored with homemade barbeque sauce. A special sauce, java rice, and mixed vegetables also come with this dish.
Seafood Rice – This is a perfect dish for seafood lovers as it consists of mixed seafood such as squid rings, shrimp, and shells cooked with rice, eggs in marinara sauce, bell pepper, and green peas.
Cafe Lidia Appetizer Menu
These are crowd-pleasing appetizers that will stimulate your appetite. It consists of light and bite-sized snacks that are good for sharing.
Chicken Fingers – Chicken is marinated in a special sauce that makes it tender. This Cafe Lidia menu is lightly coated with a breading and deep-fried until golden brown. Honey mustard is the sauce served with it. 
French Fries – It is a popular snack or appetizer because it is highly palatable. People love French fries because it is convenient to eat and it makes them feel good as it releases the dopamine chemical in the brain.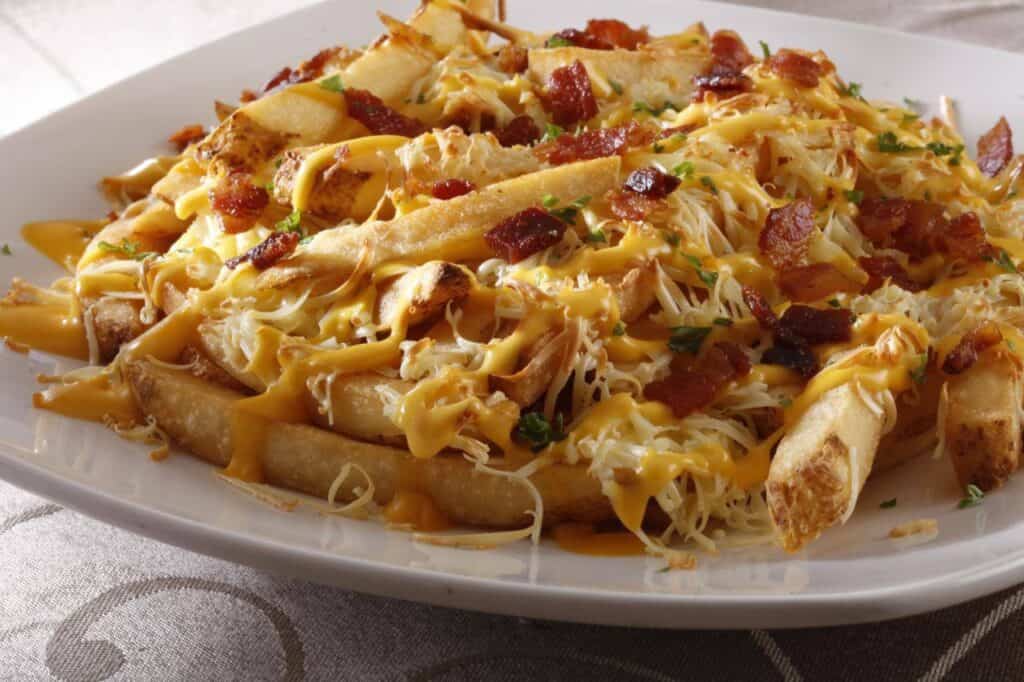 Fish and Chips – Fish is buttered, deep-fried, and served with tartar sauce and potato wedges. Fish and chips are well-known snacks as their flavor and texture go well together.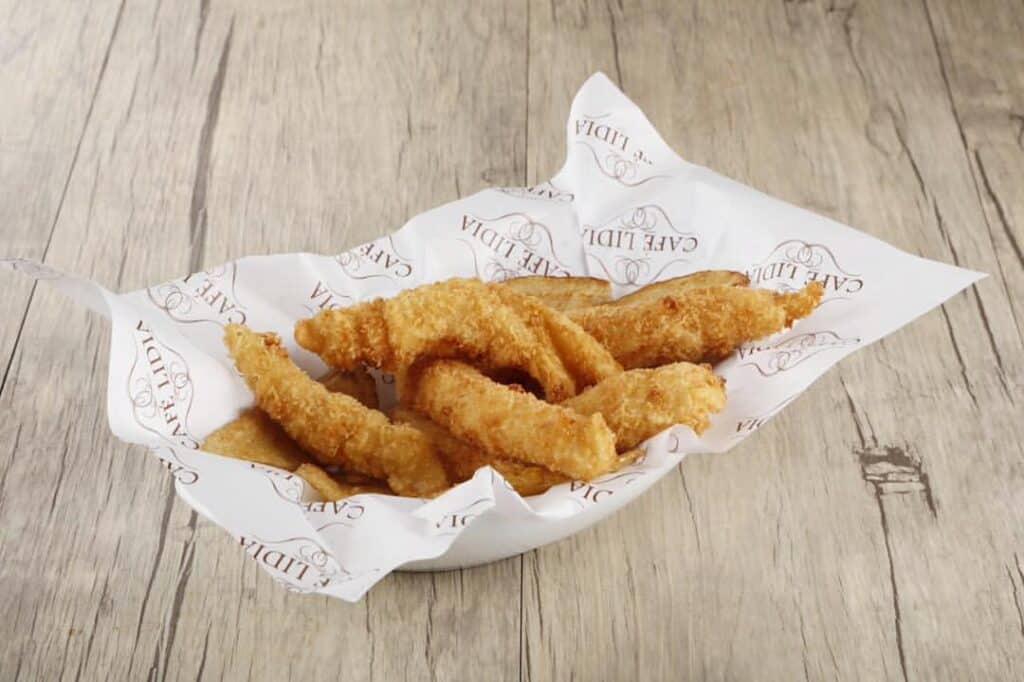 Nachos – Nachos are topped with Mexican ground beef sauce, cheese sauce, and fresh salsa. It is a comfort dish that can be enjoyed as an appetizer or a light and quick snack.
Calamari – This is a famous street food loved by passersby. The calamari that Café Lidia offers is breaded with their special breading mix and deep-fried until crispy and golden brown.
Coffees
The coffee menu that Cafe Lidia offers are available in hot and iced. These coffees are perfectly paired with the cake offered by this restaurant. 
Americano – It is a drink that is strong as brewed coffee but has a different taste. This is made up of espresso diluted in hot water. It's a simple coffee drink that will wake up your senses.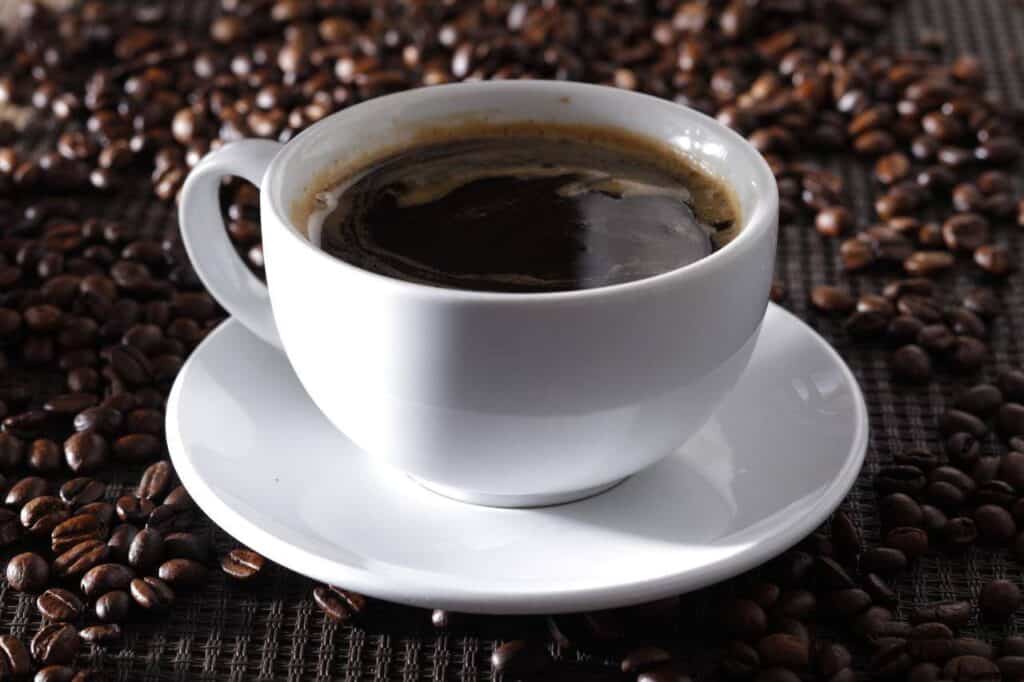 Cappuccino – Cappuccino is an Italian coffee drink made up of espresso with milk foam on its top. People love its fuller texture and flavor and the designs that the barista creates on its top using steamed milk.
Coffee Caramel – A rich coffee drink made from brewed coffee, milk, and whipped cream infused with caramel flavoring. It can be paired with cakes or appetizers that this restaurant offers.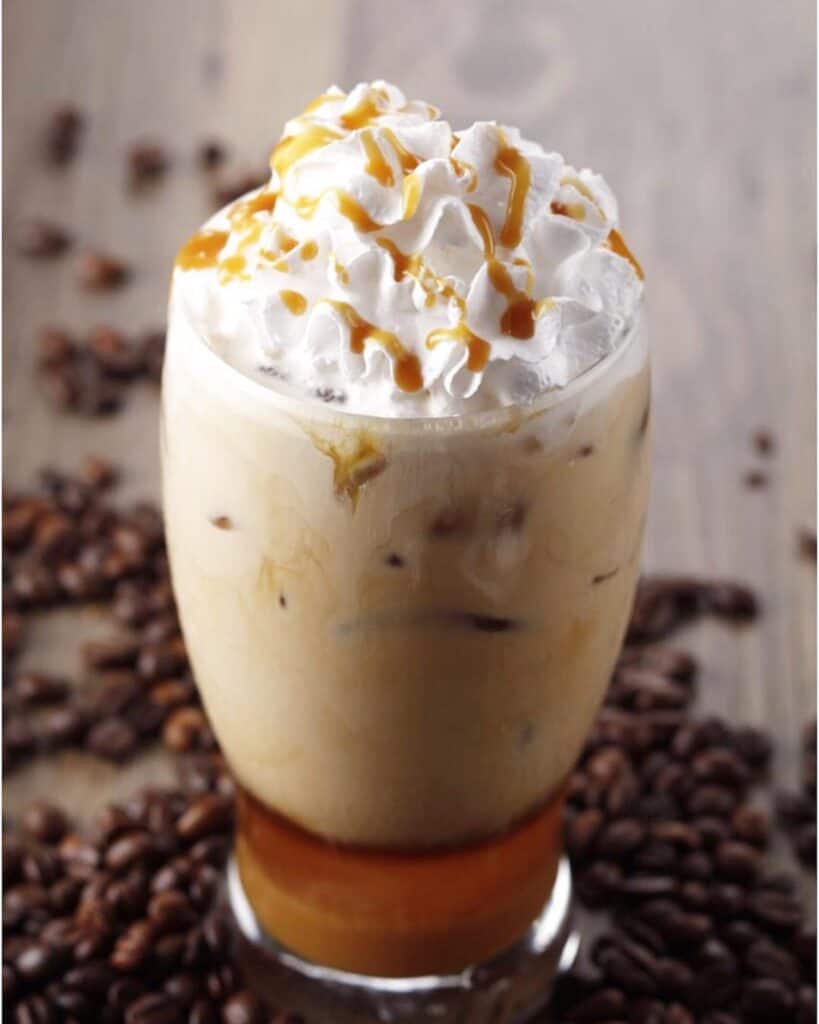 Latte – The espresso is made creamier by adding steamed milk on top of it. This coffee has only a little sweetness as it doesn't contain additional sweeteners.
Mocha – This drink is made up of espresso, chocolate, and steamed milk. This is a sweet coffee drink as it contains milk and chocolate.
Pizza
Pizza is one of the snacks that can satisfy your cravings as it is topped with delectable toppings that are perfectly mixed. Below are the top flavors of the Cafe Lidia Pizza menu.
Ham and Cheese – A classic and popular pizza topped with ham and cheese. This is a delicious pizza that people from different walks of life will enjoy.
Hawaiian – It is a Canadian pizza known for its pineapple toppings. This pizza has a perfect combination of appetizing flavors that makes it a crowd-pleasing dish.
Pepperoni – This pizza is made up of delicious thinly sliced pepperoni sausage. Its perfect balance of crispiness and saltiness makes it one of the most popular pizzas.
Quattro Formaggi – It is an Italian pizza made from four kinds of cheese melted together. Cream cheese sauce, parmesan, mozzarella, and cheddar are its main ingredients. The rich cheesy flavor of this pizza makes it an ideal snack for cheese lovers.
Truffle Pizza – Truffle oil is the special ingredient that makes it delicious and satisfying. Its earthy flavor complements well with cheese and its other special toppings.
Dessert
The Cafe Lidia menu offers ice cream desserts that can cool you down, especially in hot weather. It consists of Banana Split, Mudpie Madness, Simply Strawberry, Fruit Fluff, and Kitkat Choco Attack. These ice creams can alleviate your mood. The creamy texture of ice cream and its special flavors will make you reminisce about your childhood days.
Cafe Lidia Menu Delivery
You can opt for delivery through either GrabFood or FoodPanda, as they are available on both platforms. Alternatively, you can visit their official website or social media pages by clicking on this link to find their contact details and place your order.
Social Media Pages
To gain further insight into their offerings, browse through their social media pages. You'll find that they frequently share updates on food menus, special discounts, and promos. Below are the links to their social media pages for easy access.
Facebook: https://www.facebook.com/cafelidiaofficial
Instagram: https://www.instagram.com/cafelidia/
Twitter: https://twitter.com/cafelidia
Conclusion
Cafe Lidia's Menu consists of a wide array of dishes that are good for sharing. It is reasonably priced as each dish is served generously and cooked to perfection. You will definitely come back or order again in this restaurant to try other food and beverage items that it provides. It has a good ambiance that is ideal for date nights or any special occasion. It is the best place where you can share food and stories with your loved ones.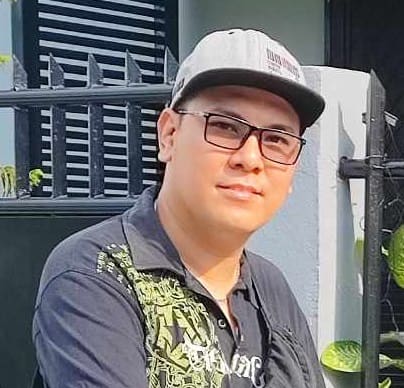 Hi! I'm Nivek Strife, the person who made MenuPH. I'm the one who added most of the popular menus you see on this website, and I really hope you enjoy them! Feel free to check them all out.
Growing up, I was surrounded by lots of tasty foods, like the classic Adobo and the sweet Leche Flan. That love for the many flavors of the Philippines is what got me excited about adding to MenuPH. When I learned how to make websites, I saw the need for a place to show off all the amazing Filipino dishes, and that's how MenuPH started.
MenuPH isn't just a website; it's like a fun journey into food. I've teamed up with famous chefs and found great places all over the Philippines to bring you a bunch of menus that show off the best of Filipino cuisine. Whether you're into the usual dishes or new twists, MenuPH is here to guide you through the rich world of Filipino flavors.
With MenuPH, my aim is to help local businesses, talk about good food choices, and make a group of friends who love food. No matter if you like fancy restaurants or street food, MenuPH has something for you. Come join me on this food adventure as we find great places, taste real flavors, and enjoy the unique food traditions that make the Philippines awesome.