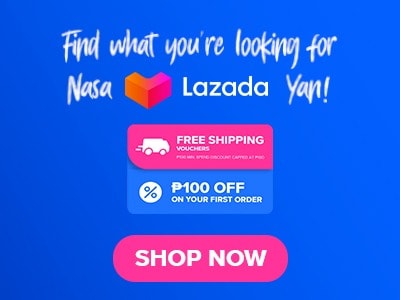 The dishes that are on the Bulalo Point menu are traditional Filipino dishes that would make locals feel nostalgic. The Bulalo Point features an extensive selection of culinary delights using the freshest ingredients to produce handcrafted cuisine straight to their diner's table. The restaurant was inspired by travel and a curiosity for diverse cultures. Their specialty is their hearty, freshly cooked bulalo. Each dish on their menu is delicious, appealing, and, most importantly, very reasonably priced! In addition to making sure that their dishes are delicious, they also ensure that they are perfect by ensuring that they use the best and freshest ingredients.
Below, you'll find the updated list of Bulalo Point menu prices.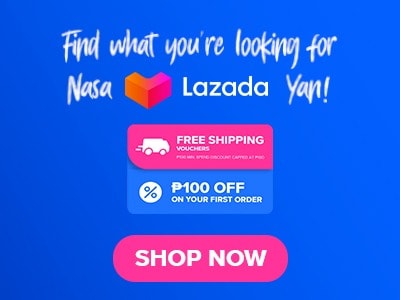 Menu Items
Price (PHP)

Our Specialty

Special Bulalo
420
Special Boneless Bangus
420
Sizzling sisig
245
Crispy Watilis
230
Binagoongan Prok Ribs
320
Sinigang Pork Ribs
330
Sinigang Pork Ribs
480
Crispy Pata
495
Kare Kareng Bulalo
480
Sinampalukang Bulalo
480

Fried and Krispy

Onion Rings
140
French Fries
140
Fried Kangkong
140
Lumpiang Shanghai
210
Fried Bangus
230
Breaded Porkchop
230
Lechon Kawali
230
Calamarez
230
Crispy Pusit Ulo
240
Beef Tapa
245
Fried Fish Fillet
280
Relyenong Bangus
295
Fried Tanigue
295
Camaron/Tempura
295
Fried Chicken Lollipop
295
Fried Chicken
295

Sinabawan

Sinigang na Bangus
260
Sinigang na Baka
260
Nilagang Baka
260
Sinigang na Hipon
295
Tinolang manok
410
Sinigang na Tanigue
295
Sinigang na Pork Ribs
320
Sinigang na Lapu Lapu
390
Pesang Lapu Lapu
395
Sinampulkang Manok
410
Sinigang na Bulalo
480
Nilagang Bulalo
480
Sinigang na Maliputo
520

Inihaw

Porkchop BBQ
210
Inihaw na Liempo
230
Bangus
240
Grilled T-Bone
280
Pork Ribs BBQ
280
Blue Marlin BBQ
295
Inihaw na Tanigue
295
Inihaw na Boneless Bangus
440
Inihaw na Pusit
295
Inihaw na Maliputo
495

Sizzlers

Mushroom
170
Tofu
230
Tilapia
280
Liempo
280
Beef Tapa
280
Pusit
295
Chicken
395
T-Bone
295
Blue Marlin BBQ
295
Gambas
295
Tofu w Blue Marlin
310
Seafood
310
Tanigue
310
Boneless Namgus
450
Bulalo
480

Veggies

Steamed Kangkong
140
Ampalya Con Egg
145
Adobong Kangkong
150
Adobong Kangkong w Tofu
230
Pinakbet
230
Chopsuey
230
Bicol Express
230
Bulang Lang
230
Ginataang Kalabasa w Sitaw
230
Amapalya con Sotanghon
230
Pork Bicol Express
260
Ampalaya con Carne
280
Ampala con Hipon
280
Ginataang Kalabasa w Sitaw
295
Kare Kare
310
Laing
230
About Bulalo Point
Bulalo Point is a Filipino turo turo restaurant located at Tagaytay – Nasugbu Hwy, Tagaytay, 4120 Cavite. The place is very easy to spot because it is just along the highway, and there is also a big signboard that points to their place. Many people visit this place when they're in Tagaytay because Bulalo Point is said to offer the best bulalo dishes in the area. The place itself is a casual alfresco that provides guests with a cozy feeling, like their own home.
Bulalo Point Menu Best Seller
Bulalo Point's reputation for its delicious food is well-deserved, with its menu being the star attraction. Among the menu items, their most sought-after dishes are what keep customers coming back for more. If you haven't tried these dishes yet, it's worth stopping by to see what all the fuss is about.
Kare Kareng Bulalo – This dish is a Filipino adaptation of beef stew with peanut sauce. Beef shanks are the main ingredient in this dish. Bulalo is another name for this type of dish. It has the same name as the well-known soup dish in the Philippines because they use the same component.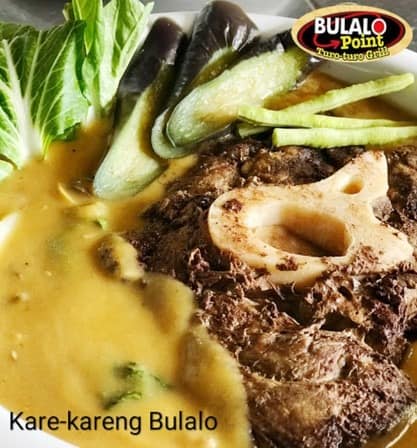 Porkchop BBQ – The Bulalo Point grilled pork chop menu is a Filipino-style barbecued pork chop. You'll find this dish to have an amazing flavor that is particularly unique. Salted eggs and Filipino salad are also served with this dish, as they both complement rice perfectly.
Tinolang Manok – It is a Filipino chicken soup that is both hearty and filling. The main ingredients of Bulalo Point's Tinolang Manok include different chicken parts cooked in a delicious broth with green papaya, chile pepper, and malunggay leaves.
Bulalo Point Special Menu
One of the most luxurious dishes that Bulalo Point has. They are not only grand, but they are also one of the most delicious dishes on there, hence why they are called the special menu.
Special Bulalo – Filipinos are known for their fondness for stew and soup dishes. Bulalo is a traditional Filipino soup dish that is one of the most popular and possibly, the best soup out of all Filipino soup dishes. Bulalo is a delicious dish that is good for long and cold nights.
Sizzling Sisig – This dish combines a spicy and sour sauce with chopped pig parts and chicken livers to make this delicious Filipino street dish, sisig. It is one of the many popular dishes in the country. It has the perfect blend of tangy, crispy, and meaty flavors that best pair with rice.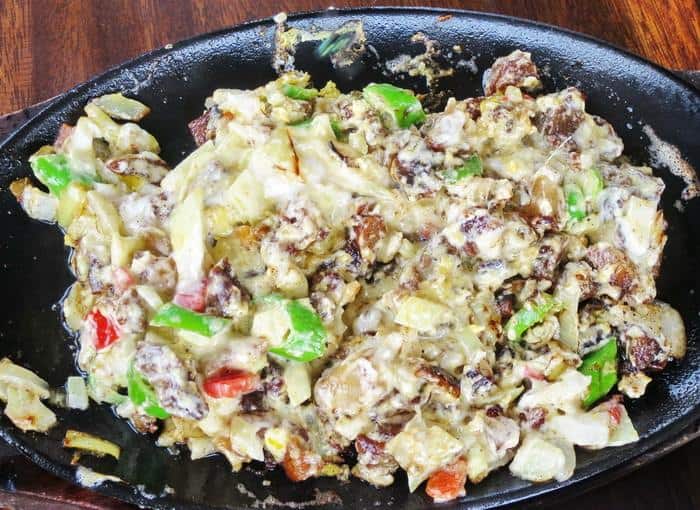 Binagoongang Pork Ribs – This dish is a simple and straightforward Filipino meal with a strong taste. It has a rich, savory shrimp paste with a tender pork belly that is brimming with umami and salty tastes!
Sinabawan
This menu is composed of traditional Filipino soup dishes, mainly, the different varieties of Sinigang soups.
Sinampalukang Manok – This Bulalo Point menu is a chicken soup dish that is very unique for its sourness. It has a slight similarity to another popular Filipino soup dish which is the Sinigang. Filipinos love Sinampalukang Manok because of its simplicity and taste.
Sinigang na Hipon – Shrimp is the main component of this Filipino sour soup dish. Other vegetables in this dish include daikon. Radish, snake beans, okra, and eggplants. The best time to serve this dish is in cold weather.
Pesang Lapu Lapu – One dish that causes their diners to eat more rice than usual. In this delicious dish, medium-sized to large fish is cooked in a broth primarily made of rice washing and ginger. Bok choy or Pechay vegetables are also added for flavor and nutrition.
Inihaw
Inihaw or Sinugba refers to a variety of dishes that are cooked on a grill or pit. The most common inihaw dishes are roasted Filipino barbecue foods such as chicken, pork, beef, and even seafood. This dish is completed with a serving of soy sauce and vinegar-based sauce.
Steak
A steak is a thick piece of beef that is often cut across the muscle fibers and occasionally contains a bone. Bulalo Point's steaks are typically grilled or fried. Their steaks can also be minced and made into patties for hamburgers or chopped and cooked in a sauce for steaks.
Sizzler
The sizzlers at Bulalo Point menu are a one-dish meal made out of meats and vegetables that have been cooked in a sauce on a hot metal plate. It is composed of a piece of beef, chicken, fish, or vegetable patty that has been open-roasted, frilled, or shallow-fried. These dishes are placed on an oval hot plane made of metal or stone.
Fried and Crispy
This menu is composed mainly of appetizers; however, some of them can be consumed as side dishes. All of the dishes on this menu are Filipino-style crispy dishes that are so delicious and tasty that they make you eager to sample the next course and prepare your stomach for the main course.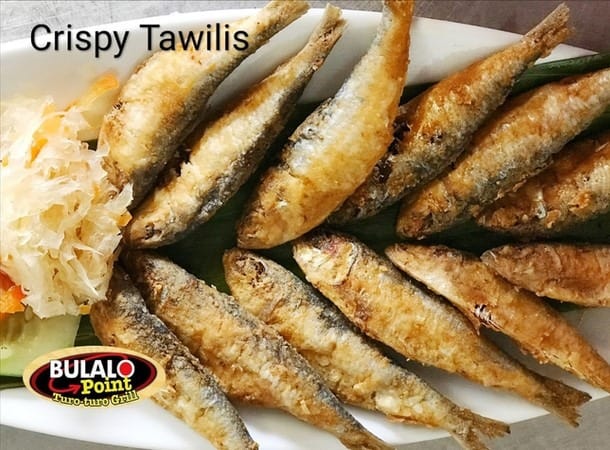 Bulalo Point Menu Delivery
Bulalo Point's delicious and hearty dishes are all available for delivery and takeout. Fulfilling your daily Filipino meal cravings is made easier with Bulalo Point's menu delivery. For delivery inquiries, visit their Facebook page or official website.
Social Media Pages
To get more information about Bulalo Point's menu, promos, or discounts follow them through their website or social media pages. If you have other inquiries, you can send them your concern through their email address. The links are provided below to get you redirected:
Facebook: https://www.facebook.com/BulaloPointTuroTuroGrill/
Website: https://bulalopointttgrill.wixsite.com/bulalopointturo-turo
Email: [email protected]
Conclusion
Bulalo Point's menu is full of delicious dishes, especially the different varieties of Bulalo that they serve. They are one of the best places to find both a stunning view and delicious food! The place's interior is a casual restaurant, which makes you feel comfortable and relaxed. Their staff receives guests well, and their food doesn't take long to be served. Bulalo Point is a must-visit when you are in Tagaytay, especially when you are with your friends and family.