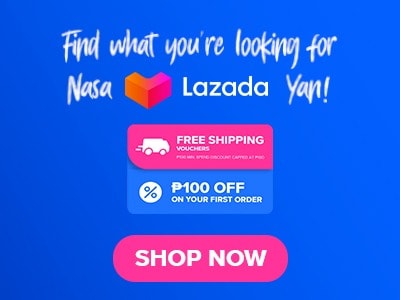 If you are near the area of Singalong Manila and you're looking for good desserts like cakes and baked then I have a good suggestion for you not only that they also have gourmet tuyo, garlic chips, and many items that I'm sure you'll love and I'm talking about Becky's Kitchen people. Becky's Kitchen menu offers a wide variety of goods that will surely satisfy your sweet cravings.
This place is quite popular already so if you're not familiar with this shop and you're interested in knowing more about them then this is just the right article to read on. Here we are going to talk something about this place, their best-selling food items their prices, and everything that you need to know so that if you've decided to try them you're not clueless and know what you want already. Let's go!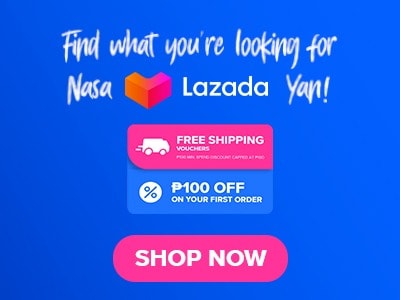 Below, you'll find the updated list of Becky's Kitchen menu prices.
Menu Items
Price (PHP)

Food (Wholebox/Halfbox/Piece)

Pan de sal (small)
25/-/1.65
Pan de Sal (Big)
40/-/3.30
Golden Loaf Bread
55/-/-
Cinnamon Rolls
310/-/30
Raisin Bread
57.5
Ensaymada -
400/-/35
Mini Enscymada -.
310/-/30
Ensaymada w/ Queso de Bolo
425/-/42.50
Cheese Rolls -
310/-/30
Chocolate Crinkles -
900/265/12
Walnut Roisin Oats
1050/285/14
Greek Cookies
-/185/-
Fudge Brownies
340/180/18
Walnut Fudge Bars
350/185/12
Cherry walnut fudge
350/185/12
Pecan Raisan Bars
350/185/12
Choco raisins
350/185/12
Food for the gods
350/185/12
Lemon Squares
350/185/24
Tofifay
350/185/12
Sampler box (box)
75
Black forest
690/360/82
Butter cake
-/350/35
Butter Rhum Cake
620/350/85
Blueberry Cheesecake
690/360/82
Mango Cheesecake
690/360/82
Ice-box Cake
710/370/85
Choco Cupcake w/ Decor
285/150/30
Chocclate Cupcakes
255/135/25
Chocolate fudge cake
530/280/-
Chocolate Mousse
540/285/65
Coffee Cream Cake
550/290/66
Caramel cake
560/295/67
Prune Walnut Cupcake
360/190/32
Prune Walnut Cake
950/500/-
Swiss chocolate cake
530/280/64
Potato Almond Crunch
650/340/78
Sans Rival
850/440/-
French apple pie
800/-/96
Holiday prune walnut
-/400/95
Friitcake
880/440/-
Victoria secret cupcake
340/175/31.50
Gourmet tuyo (bot)
130
Pickled ubod (bot)
125
Chili garlic oil (bot)
125
Garlic chips (bot)
100
Embutido (pc)
300
Chicken relieno (whole)
1700
About Becky's Kitchen
Becky's Kitchen has been serving for more than a decade, they are also one of the first restaurants along Taft Avenue that is known for its brownies, cupcakes, cakes, pastries, and other desserts. A true hidden gem as their old customers would describe them, operating as early as 6:30 AM until 8:30 PM except on Sunday since they close a bit earlier at 7:00 PM. Some of their staff are already working at 3:00 AM baking their delicious food items. You will find this bakeshop situated along P.Ocampo and Singalong, the bakeshop is an old Spanish-styled house, they never changed it since the bakeshop was established just a few repairs when they have to.
Instantly, when you enter their door you'll begin to remember the house in the province with a homey and welcoming atmosphere. Their interiors are basically made of wood and the windows and ceilings are made of capiz it's like traveling back in time. The aroma inside their shop is breathtaking, it smells like freshly baked breads and cakes. Throughout the years they have continued selling delicious pastries and goods gaining their reputation of being one of the most known and respected bakeries in Manila that is serving great quality goods at a very affordable price. Becky's Kitchen is definitely a place to be.
Becky's Kitchen Menu Best Sellers
Here are some samples of Becky's Kitchen best best-selling and popular products that are well known and loved by their customers.
Walnut Fudge
The Walnut fudge version from the Becky's Kitchen menu is one of my favorites among their best sellers. I've been wanting to try this one for almost a year since my friend told me how good it is so I bought a half box which has 12 bars of walnut fudge. Some say that this is sweeter than the usual walnut fudge but I like what I have in Becky's Kitchen. It is moist and chocolatey and the walnuts are really generous. The taste is really good too that's why I am planning on having the whole box next time instead of just a half box. You guys should try this if you're looking for a perfect pair for your coffee.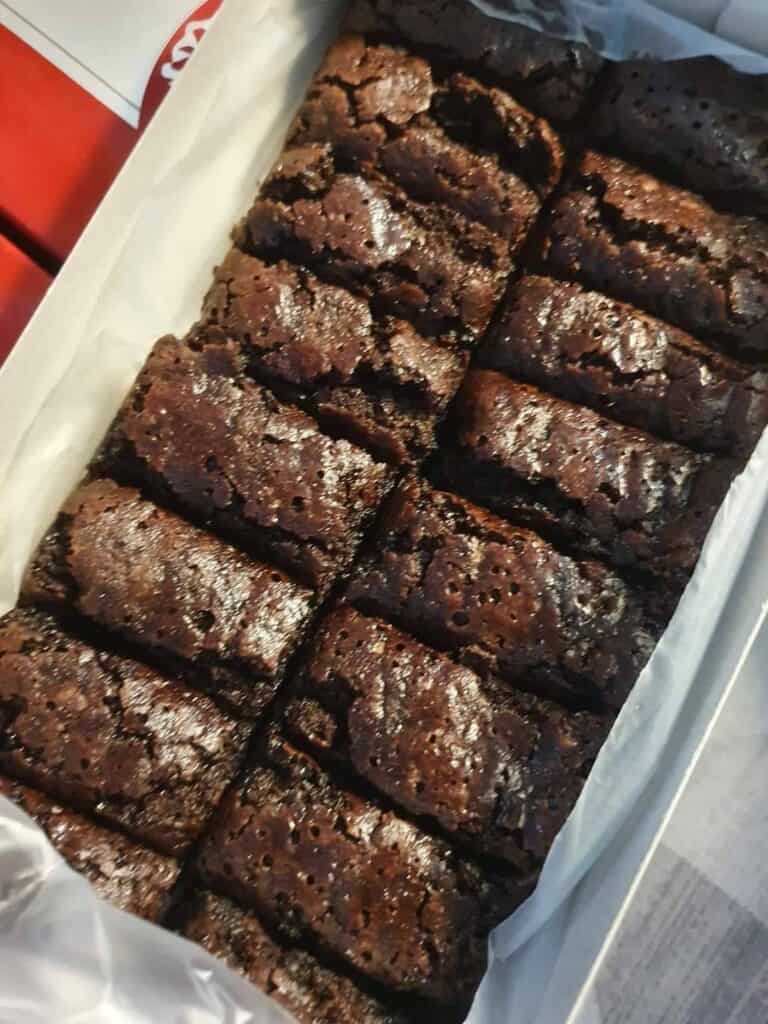 Swiss Chocolate Cake
The Swiss chocolate cake version of Becky's Kitchen is also one of their best sellers menu and appeared to be a crowd favorite. I bought the whole cake and I don't have any regret because this is one hella good cake. It is also available for smaller slices for those who want to try it first before buying the whole cake. This is actually a two-layered chocolate cake with a coffee crunch and then coated with white icing that really looks good on the cake. The taste is so good it's not that sweet just right according to my taste buds.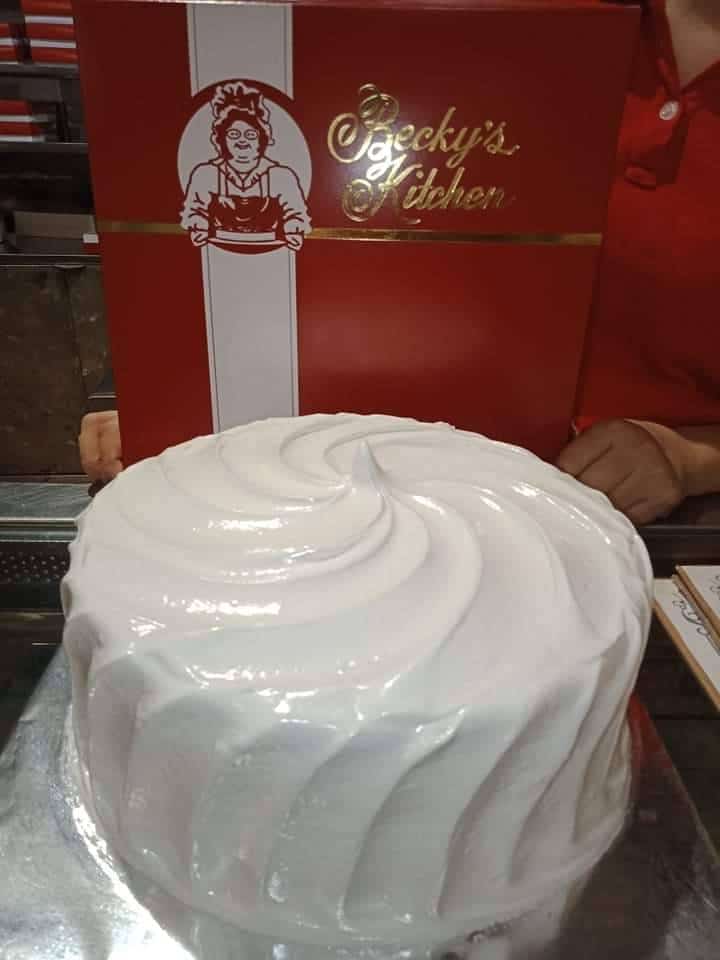 Food for the Gods
Food for the Gods version of Becky's Kitchen is also one of my top choices on their menu, I have tried it on the other bakery before so I already have a reference about how it tastes like and to be quite fair Becky's version is a bomb. A pack of their food for the Gods has 8 pieces of goodness and I actually regretted not buying more because this is so good and I really want to share it with my dad, he's also a foodie. I partnered their food for the Gods with brewed coffee and it's perfect!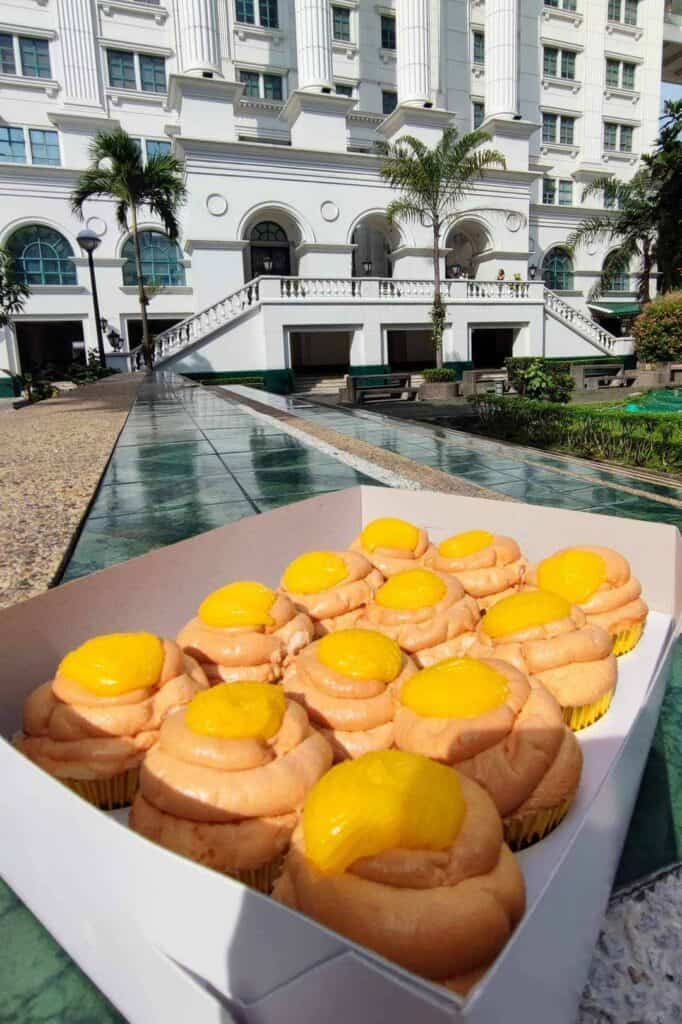 Chocolate Crinkles
A box of chocolate crinkles contains 24 pieces of treats. I am actually familiar with this since every bakery has it but I just wanted to confirm if the rumors about Becky's Kitchen's chocolate crinkles are true and it is. Their chocolate crinkles are really good it's not overly baked still moist inside with a crunchy texture outside and the chocolate flavor is really strong, when it comes to the sweetness it is sweet but not to the point that it's not delicious anymore because it is. I tried to match this with black coffee without sugar and turned out that they are perfect with each other, Yay! This is also a great choice.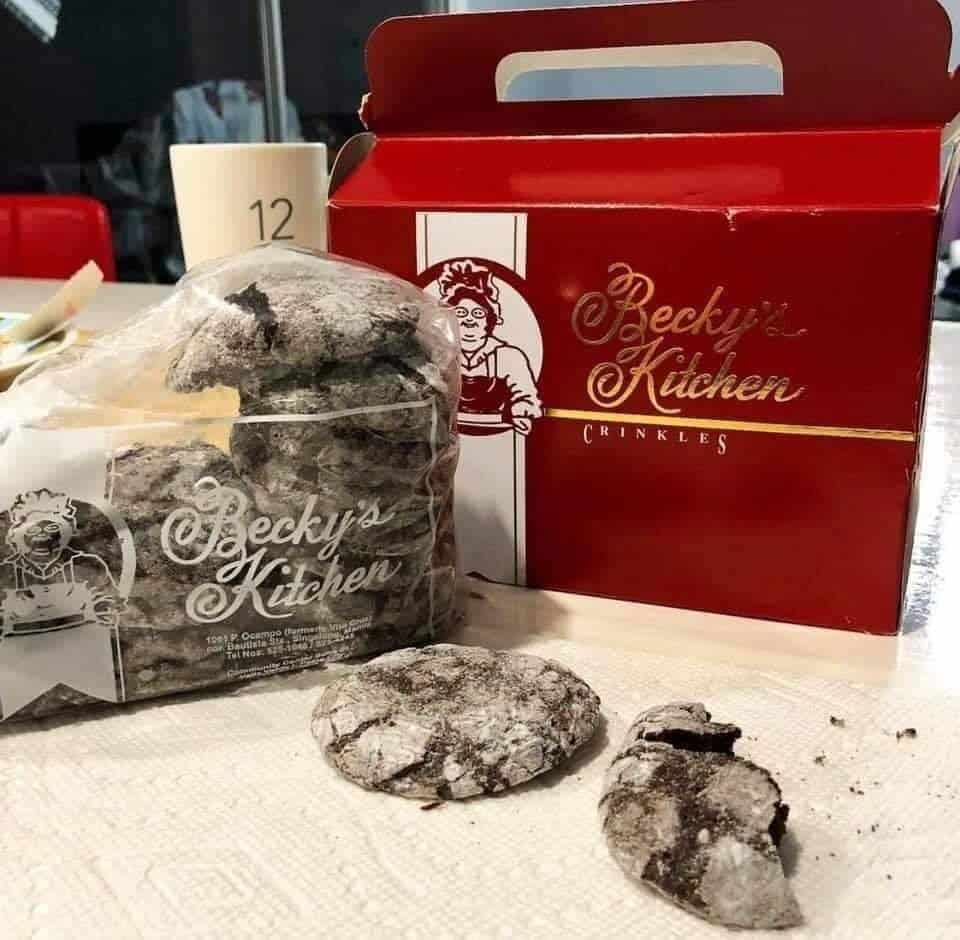 Becky's Kitchen Menu Delivery
Becky's Kitchen doesn't offer a direct delivery service from their website. As of now, they are store pick-up only based on research however ordering your favorite Becky's Kitchen goodies is made easier simply by using delivery platforms such as GrabFoods or Foodpanda.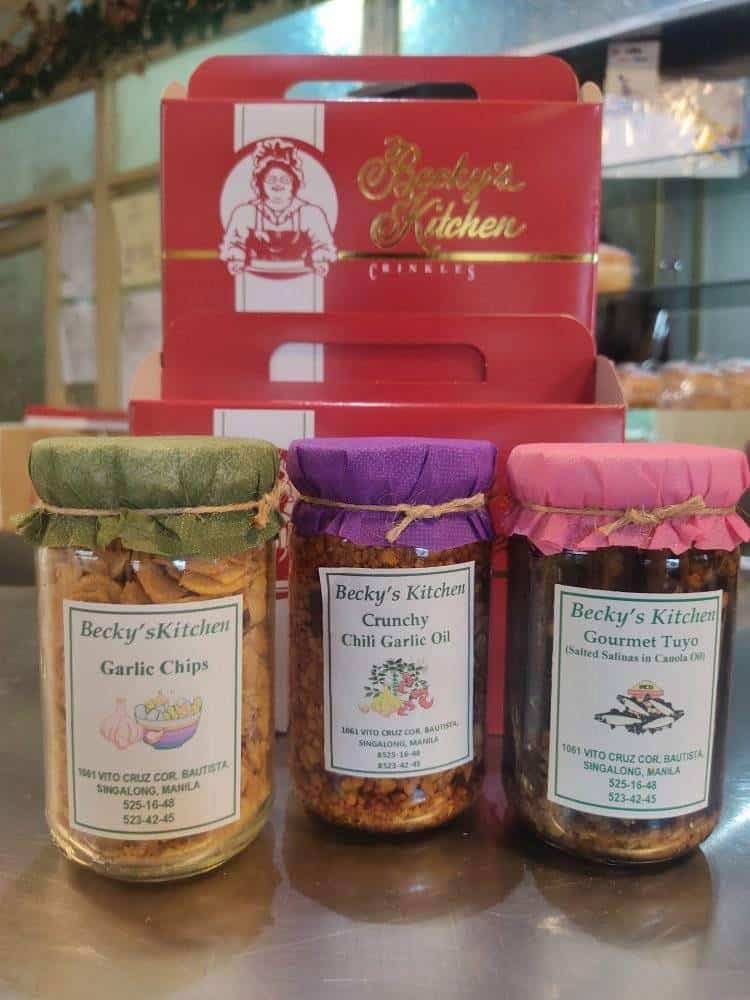 Social Media Pages
Discover the tasty world of Becky's Kitchen Philippines by following them on social media. When you do this, you can see their newest menu items, special offers, and yummy dessert pictures. You can also connect with other people who love food, making it a fun foodie community. Don't miss out on all the delicious updates and connections – start following Becky's Kitchen Philippines today!
Facebook: https://www.facebook.com/groups/beckyskitchenpasabuy
Instagram: https://www.instagram.com/beckyskitchenpasabuyservice
Frequently Asked Questions
What are the store hours of Becky's Kitchen?
Becky's Kitchen starts from 6:30 in the morning until 8:30 in the evening from Tuesdays to Sundays. They are closed on Monday.
Becky's Kitchen social media accounts?
Yes. They are active on their Facebook and Instagram accounts.
Does Becky's Kitchen accept credit cards?
Becky's Kitchen only accepts cash.
What other items aside from pastries does Becky's Kitchen offer?
Becky's Kitchen also has Gourmet tuyo, pickled ubod, chili garlic oil, garlic chips, embutido, and chicken relleno.
Conclusion
Becky's Kitchen is a great place to go if you're looking for great desserts or baked treats. This place has run for a very long time and already gained popularity by serving great quality products. Becky's Kitchen menu has a lot to offer and it's impossible if you can't find what you like since everything is really good. The ambiance of the place is homey and relaxed. Their place is clean as well and the aroma inside their store smells delicious and fresh. Becky's Kitchen is one of the best places to go whether you just want nice bread or you like to treat yourself to a yummy dessert; plus other items are delicious as well. The prices of their food items are affordable. A great place to go that I highly recommend for everyone.