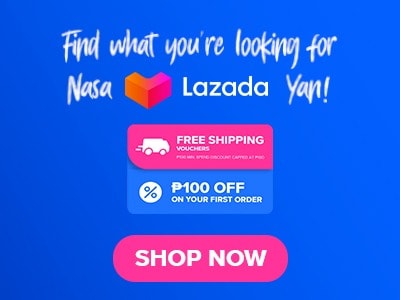 Poblacion is a place known for bars, inuman with friends, and fun however I found out that this place has now changed into a food haven though there are still existing bars in the area. New food establishments made this place active during the daytime as well. Are you looking for a good place to go for your next eat-out with your family or Barkada? Look no more I found a place for you so I got you on this one. One of my recent discoveries is Japonesa in Poblacion. The Japonesa Poblacion menu has a lot of different choices of yummy foods and I'm pretty sure that you'll love what they have on their menu.
Have you tried eating in Japonesa? Japonesa offers fusion dishes Japanese and Peruvian and alcoholic beverages. Are you interested in our topic? If yes then stay with me here as we are going to talk about Japonesa best sellers, prices, and something about them. Let's go!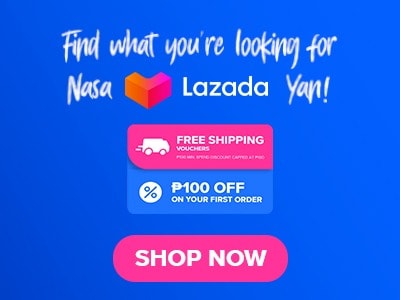 Below, you'll find the updated list of Japonesa Poblacion menu prices.
Menu Items
Price (PHP)

Ceviches

Classico
495
Verde
495

Tiraditos

Maguro
495
Sake
595
Hamachi
895

Tapas

Bomba Camarones
545
Coliflor Frito
545
Kamote Frito
195
Entero Shimeji
395
Shishito Pimiento
195
Sake Tartare
545
Maguro Tartare
495
Tartare Dos
845

Meinkosu

Lengua Katsu
975
Pollo Mostaza
595
Sake Aji Verde
795
Lomo Saltado
1195
Maguro Gremolata
695
Pescado Y Gambas Al Ajillo
1075

Yakitori

Yasai
120
Pollo Negi
220
Eringi
195
Anticuchos De Lomo
765

Sushi / Sashimi

Maguro
195
Norwegian Sake
195
Unagi
295
Masu
595
Hamachi
375
Ikura
375
Uni
255

Japonesa signatura

La Japonesa
645
Californication
545
Rainbow Roll
645
Puno
645
Peruano
445
Mango cruijente
245

Maki

California Roll
395
Spicy Maguro Roll
495
Spicy Sake Roll
545
Sake Roll
395
Maguro Roll
345
Unagi Roll
395
Shrimp Tempura Roll
520

Lunch

Chicken Katsu Curry
395
Pork Katsu Curry
475
Pork Katsudon
445
Oyakodon
395
Prawn Katsudon
475

Signature cocktails

Watermelon Basil Mash Tub
1895
Dragon Flight
2745
Pisco Sour
545
White Rabbit
595
Pineapple Hai-Ball
395
Watermelon Hai-Ball
380
Grapefruit Hai-Ball
395
Unexpected
420
Daniela
495
Luna
495
Ezio
495
Sakura
395
Genmaicha Negroni
575
Japanese Slipper
475
Noricillin
575
Peruvian Sour
595
Geisha
495
Matcha Rose
345
Tokyo Mule
420
Hokage
595

Sake

Yuki Otoko (Yeti) - Junmai
5245
Zaku Blessing Wisdom - Junmai Ginjo
5245
Pink Label - Junmai Daiginjo
6995
Tsuru Ume - Yuzu
5245
Tsuru Ume - Sour Plum
4495
Tsuru Ume - Cloudy Plum
4495
Imperial (Yamadanishiki)
795
Gekkeikan Traditional Shot
195

Classic Cocktail

Amaretto Sour
395
Cosmopolitan
395
Daiquiri
395
Old Fashioned
595
3 Olive Martini
595

Wine (glass/bottle)

Glenelly Chardonnay Estate Reserve
2995
Tonon Rosso Del Camul
2995
Villard Grand Vin Pinot Noir
895/4995
Beaumont Hope Marguerite
895/4995
Clos De Luz Arao
495/2895

Wine (glass/bottle)

Glenelly 'Glass Collection' Chardonnay
445/2595
Catayano La Seca
495/2095
Altado Verdejo
395/1895
Micina
395/1895
Ganoux Meursalt 'Clos De Tavaux' Monopole 2012
10495
Michael Ecard Savingy 1ER Cru "Les Gravinas" 2017
7375
J Lohr Flume Crossings 2021
595/2975

Japanese whiskey (glass/bottle)

Yamazaki 12
34995
Suntory Hakushu Single Malt Whiskey
21445
Nikka Samurai Whiskey
1195/17995
Chita Whiskey
845/12445
Matsui Single Malt The Peated
695/9995
Matsui Single Malt Sakura Cask
695/9995
Nikka from the Barrel Whiskey
745/7495
Suntory Kakubin Whiskey
195/2445
Dewars Japanese
195/2495

Japanese spirits (glass/bottle)

Ki No Tou Gin
695/11495
Ki No Bi Gin
695/10995
Roku Gin
345/5995
Haku Vodka
295/4495

Non alcoholic beverages

Japonesa Iced Tea
185
Pineapple Cucumber Juice
295
Watermelon Ginger
295
Soda
120
Genma Soda
245
24 Carrot
275
Red bull
195
Soda Water, Ginger Ale
145
Ginger Beer, Grapefruit Soda
245
About Japonesa Poblacion
At the corner of Jacobo Street and Don Pedro Street in Poblacion, Makati you will find a Japanese-Peruvian-themed restaurant named Japonesa. Luis Higa a Japanese who has lived in Peru for many years and CEO James Thomas combined their idea of having a restaurant and Japonesa was born. Higa is also the head chef of Japonesa as well. This place offers an intimate and warm interior and a very cozy atmosphere inside with warm lights. The whole restaurant is actually Instagramable, to be honest. There are long tables and comfortable seats for a large group of people and also they have the best alcoholic beverages stocked and ready for a long night.
Their dining place is large enough to cater to 82 persons making their place a perfect location for family and friends. The main highlight of this place is their 14-seater custom-made dining area. It is inspired by Japanese kintsugi art which is a technique that repairs broken pottery and patches the broken area with gold resin. The table has a golden resin in the entire crack surface which gives a luxurious character to the piece. Aside from that their complete stack of liquors is also something that customers keep on coming back and try their high quality alcoholic drinks. This place is always a special place whether you're going for the food or for the drinks.
Japonesa Poblacion Menu Best Sellers
I tried visiting Japonesa with one of my friends during lunchtime and since I already had the opportunity I asked their crews about their best-selling products. Here's the list.
Bomba Camarones
Bomba Camarones is made with shrimp with aioli. Their bomba camarones are garlicky, crispy, and a little bit spicy. I like how fresh it tastes, Bomba Camarones is one of the best items that I ordered at Japonesa. The added spiciness gives a kick in every bite, the Bomba Camarones is also one of their top-selling products and a must-try.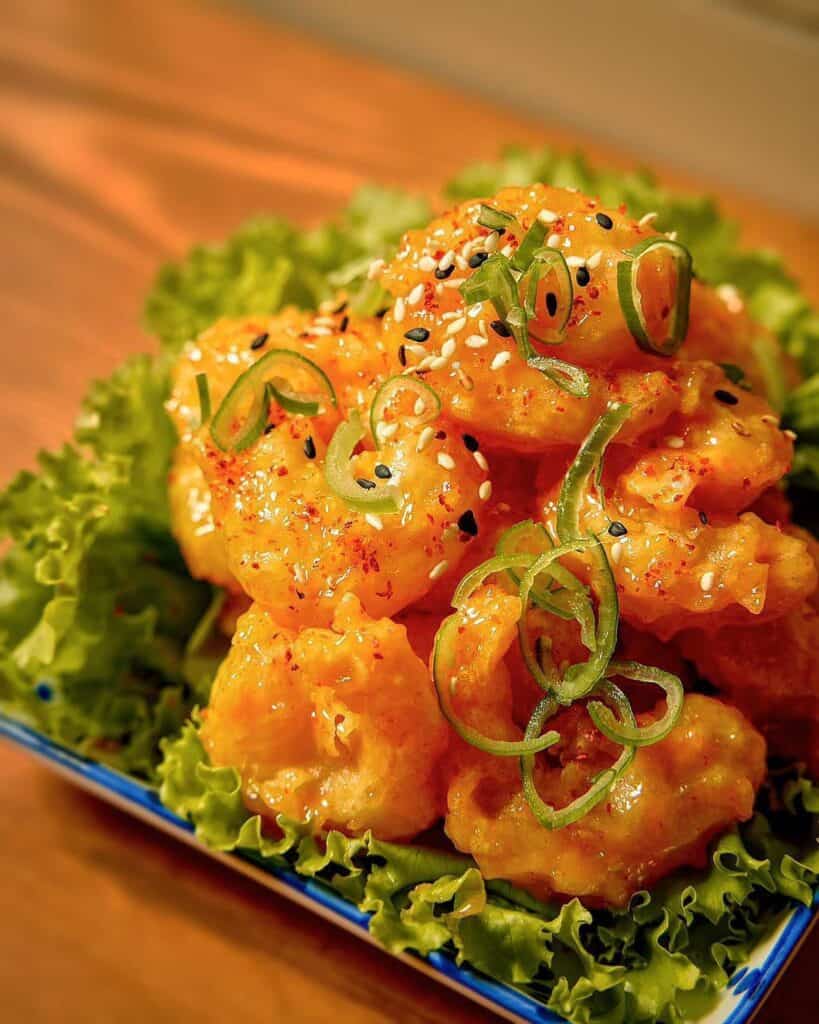 Salmon Tartare
This menu of Japonesa Poblacion is also pretty delicious. The salmon is fresh and since it is fresh the full flavor of the salmon is noticeable and goes so well with the avocado. Though I'm not a fan of this kind of dish I actually enjoyed it. Salmon tartare is one of the best items that you can enjoy on their menu. Salmon tartare is also a must-have item I want you guys to try this. 
Entrejo Shimeji
Shineji mushroom is one of the base ingredients of their entero shimeji. Also, I am not a fan but to be honest I also enjoyed this one since my friend loves this and who am I to refuse her request for me to try this item? At first, I felt kind of weird flavor on this one but eventually, it all came off and it tasted great. This is also included in the Japonesa Poblacion's top-selling menu.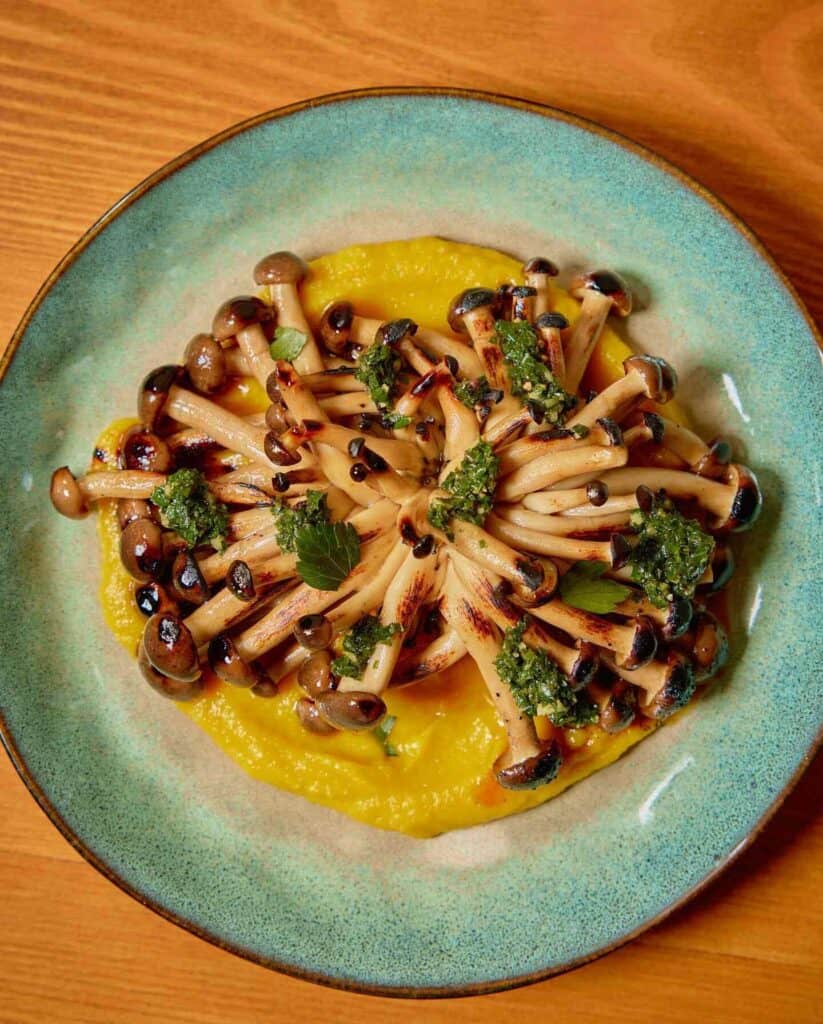 Peruano
This has a subtle sweetness, Yes their peruano is actually a bit sweet which I think the miso-marinated salmon is the reason. This also has cucumber, avocado, and crispy shallots. It also has added texture because of the crispy potato shreds for you to enjoy in every bite. Peruano tastes good too, you don't want to miss this item I swear. Better try this menu if you're planning to go and visit the Japonesa Poblacion anytime soon. 
La Japonesa
La Japonesa is also another favorite on my list of Japonesa Poblacion items on their menu. It has a crispy rice exterior on the sushi roll. This has the right spiciness from the green chilis and spicy tuna. Actually one of the items that I will keep on ordering again and again since I love spicy foods. If you're not a fan of spicy food this is not for you but if you dare to try you'll be convinced of what I'm saying.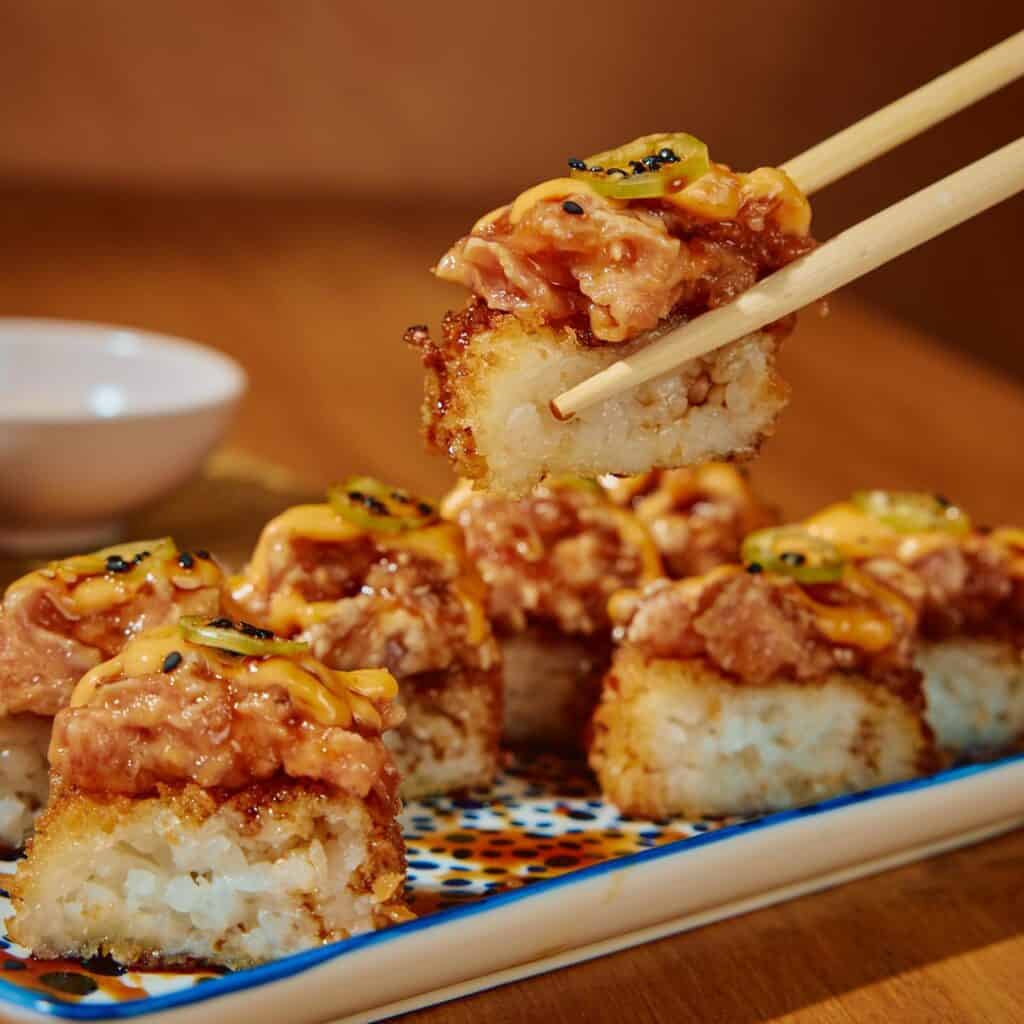 Japonesa Poblacion Menu Delivery
Getting your hands on the delightful dishes from Japonesa Poblacion has become an absolute breeze, ensuring a stress-free experience for you. To savor your favorite Japanese from this restaurant food menu, simply pick up your phone and dial 09171682024 for a direct line to place your delivery order. Whether you're craving their scrumptious sushi rolls, tempting tempura, or savory ramen bowls, this straightforward process makes it a piece of cake to enjoy a flavorful meal from Japonesa without any hassle.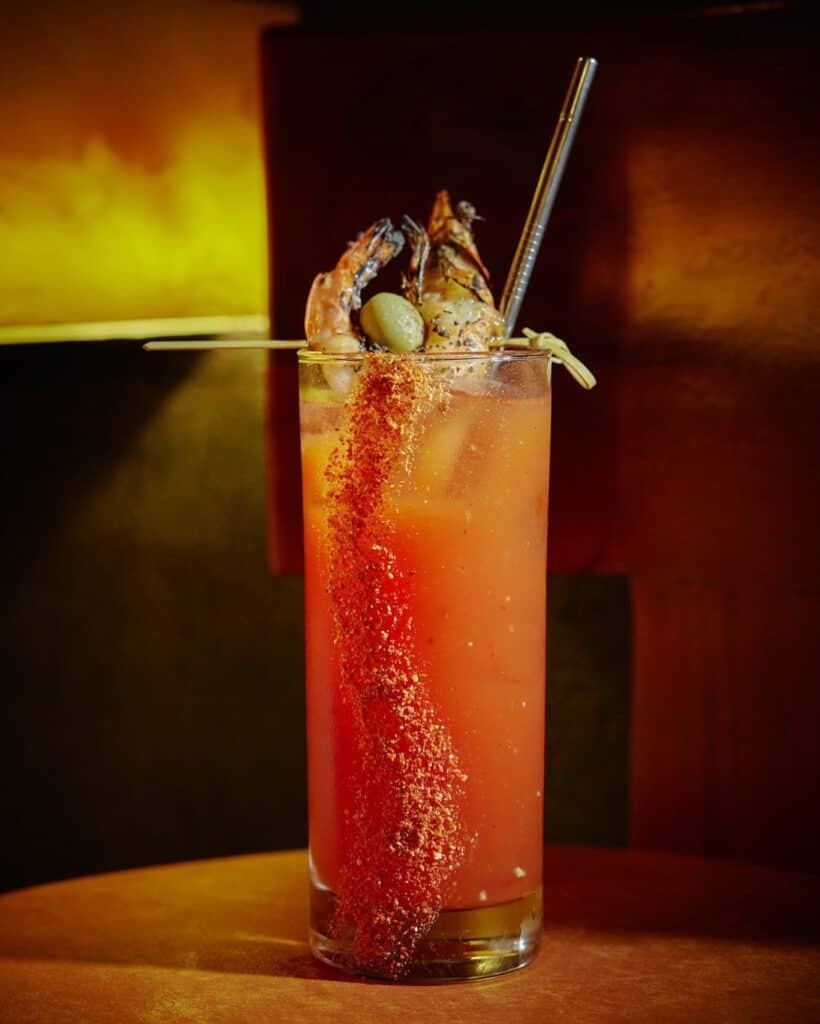 Japonesa Social Media Pages
If you're looking for a unique dining experience in Poblacion, Makati, then Japonesa is the place to be. Follow their social media pages, you can stay updated on their latest menu offerings, promotions, and events. I highly suggest that you do so you can show your support for their restaurant.
Facebook: https://www.facebook.com/JaponesaPoblacion
Instagram: https://www.instagram.com/japonesapoblacion
FAQs
What time are the opening hours in Japonesa?
Japonesa Poblacion is open from 11:00 in the morning until 1:00 midnight on Sunday to Thursday, and 11:00 in the morning until 3:00 AM on Fridays and Saturdays.
Where is Japonesa location?
Japonesa is located at 5856 Jacobo Street Baranggay Poblacion in Makati City.
Do I need reservations at Japonesa?
All of their guests are encouraged to make a reservation before visiting the restaurant. Though walk-in customers are all welcome the service will be subject to table availability.
How to make a reservation in Japonesa?
You can book a reservation simply by messaging their social media Facebook or on their Instagram page.
Is Japonesa halal certified?
No. Japonesa is not halal-certified since it offers alcoholic beverages.
Conclusion
I had a really good experience at Japonesa Poblacion. I really enjoyed their great food and good ambiance. Their staff are very accommodating and fast too, and they are pretty knowledgeable about their products since they answered all my questions about the food that was served on our table. The Japonesa Poblacion menu has a lot of delicious options so if you love to try Japanese-Peruvian dishes this is the best place to go. Highly recommend it to my co-foodies who love to try different cuisines and restaurants. Thumbs up isn't enough for this place.