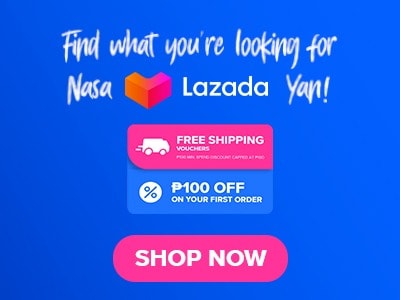 Are you ready for your next food exploration, and your next destination is an Italian restaurant? Are you looking for a great place to dine but don't have an idea of where to go? Don't worry; I've got you covered. I've found the perfect place! In fact, it's more than just a place; this restaurant offers authentic Italian cuisine from various regions of Italy, making it the best choice when you're craving Italian flavors. A Mano's menu boasts a wide variety of Italian dishes that will undoubtedly satisfy your Italian cravings. For those eager to delve into Italian cuisine, this is your opportunity. A Mano also offers reasonable prices on their menu items. Their extensive selection of dishes and beverages is a culinary masterpiece, and in my opinion, it's definitely worth a visit. Are you interested in A Mano? If so, I can't wait to share more. Let's get started!
Below, you'll find the updated list of A Mano menu prices.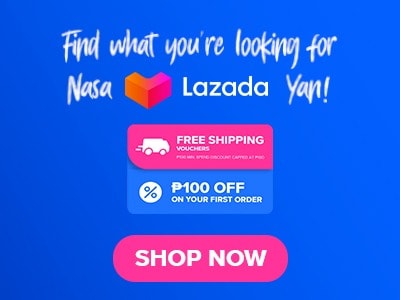 Menu Items
Price (PHP)

Starters

Focaccia di Recco classic/truffle cream and prosciutto di parma
590/790
Gnocco Fritto con Salumi
310
Polpette di Marghi
520
Fritto Misto
620
Trippa Fritta
390
Affettati Misti
820
Carpaccio alla Cipriani
870
Mozzarelline Fritte
360

Salads

Insalata Cacio e Pepe
420
Burrata Pugliese
1950
Insalata Verde
320
Insalata di Cesare
520
Caprese
490

Soups

Sa Cassola
390
Minestrone con Pesto
290
Zuppa di Funghi e Patate
360

Pizza - Red

Margherita con Bufala
590
Spicy Salami
720
Stracciatella
920
Diavola
750
Marinara
490
Siciliana
720
Prosciutto e Rucola
870

Pizza - White

4 Formaggi
600
"Carbonara" Pizza
840
Bismarck
890
"Vongole" Pizza
880
Tartufata
920
Spinaci Pizza
750
Bianca
750

Pasta

Tagliatelle al Ragu
520
Garganelli Bianco
720
Pomodoro e Basilico
510
Raviolo al' Uovo
650
Spaghetti alla Chitarras con Polpettine
620
Tortellini alla Panna
650
Ravioli con Ricotta e Spinaci
590
Lasagna Verde
690
Fettuccine Alfredo
620
Tagliatelle al Nero con Frutti Di Mare
690
Spaghetti Cacio e Pepe
590
Aglio Olio e Peperoncino (AOP)
450
Spaghetti Carbonara
590
Linguine Vongole
650
Spaghetti Burro e Alici
610
Fusilli all'Americana con Burrata
870
Spaghetti alla Giapponese
980

Desserts

Titamisu
490
Cannoli Siciliani
410
Crostata al Limone
190

Mains

Pollo al Burro
540
Cotoletta alla Milanese
1690
Salmone all Livornese
820
Parmigiana de Melanzane
750
Risotto ai Funghi
690
Gamberi alla Busara
1250
Osso Buco
1640
Agnello Arrosto
2590
Bistecca a mano
2250
Pesce al Cartoccio
1850

sides

Patatine Fritte
140
Spinaci
160
Patate al Forno
140
Funghi Trifolati
260
Riso Lesso
80
Riso alla Bistecca
290
Riso alla Gricia
260
Riso alla Salame Piccante
240

Desserts

Tiramisu
520
Torta al Cioccolato e Nutella
290
Lemon Delight
350
Cannoli Siciliani
450
Panna Cotta
340
Bomboloni
135
Focaccia di Recco con Nutella
550
Gelato Soft
190

Cafe

Espresso
140
Espresso Con Panna
145
Espresso Macchiato
145
Americano
140
Caffe Bonbon
140
Cappuccino
185
Caffe Latte
185
Caffe Macchiato
185
Marocchino
185
Shakerato
185
Shakerato Bianco
225
Tiramusu Latte
230
Hot Chocolate
185
Homemade Iced Chocolate Milk
230

Soda

Coke Coke Zero Sprite | Royal
120
San Pellegrino Limonata Aranciata | Aranciata rossa
200

Fruit shake/juice

Mango | Orange | Grape | Lemonade
230

Iced tea

a mano Iced Tea
230

tea

Green Tea | Earl Grey
130

Water

Acqua Panna
185
Bottled Water
55
San Pellegrino Sparkling Water
260

Beer

Birra Moretti
430
Peroni
320
San Miguel Pale
130
San Miguel Light
130

Cocktails

Amaretto Sour
330
Negroni
330
Cocchi-to
330
Gin Martini
370
Gin Tonic
370
Aperol Sangria
390
Negroni Sbagliato
420
Cocchi Spritz
530
Aperol Spritz
550
Peach Bellini
710

Shots/Bottle

Limoncello
170/1995
Grappa di Amarone
310/2900
Grey Goose
230/3000
Stolichnaya
170/1395
Ketel One
170/2200
Hendrick's
230/4025
The Botanist
300/4075
Monkey 47
300/4695
Johnnie Walker Black Label
230/2195
Jack Daniel's
130/1495
Jose Cuervo
130/1495
Patron Silver / Anejo
330/6600
Macallan 12yo
8100

Prosecco

Borgo SanLeo Brut (glass/bottle)
600/2900
Bisol Cartizze
3700

Champagne

Moet & Chandon Imperial Brut
4800
Moet & Chandon Imperial Brut Mini
2000

Natural wine

Orsi Vigneto San Vito Posca Bianca NV
2450

Vino Bianco white (Glass/Bottle)

Antinori Guado Al Tasso Vermentino 2019
490/2350
Michele Chiarlo Palas Gavi 2018
500/2350
Tormaresca Chardonnay 2020
510/2460
Borgo SanLeo Pinot Grigio 2017
550/2650
Brovia Roero Arneis 2016
4095
Livio Felluga Pinot Grigio 2018
4095
Gaja Ca'Marcanda Vistamare 2016
5095
Antinori Castello della Sala Cervaro 2018
6900

Vino rosso red

Tormaresca Neprica Primitivo 2020
400/1900
Antinori Chianti Classico Riserva 2015
1500/2500
Tenuta San Guido Le Difese 2017
600/2900
Ornellaia Le Volte 2019
950/5000
Gaja Ca'Marcanda Promis 2017
4650
Antinori Tignanello 2016
8325
Tenuta San Guido Sassicaia 2007
18980
Antinori Solaia 2011
29980
About A Mano
A Mano is an Italian restaurant that is owned by Amado Flores, This is actually his first restaurant venture and he is the son of Margarita Flores an award-winning chef-caterer restaurateur. A Mano which means "by hand" is also the concept of the restaurant since they are serving hand-crafted authentic Italian dishes. I just visited their branch at BGC where there are glass walls so basically you can see the restaurant from the outside. This restaurant has a great interior they also have a bar, main dining area, and an open kitchen if you want you can try their al fresco dining area however they only have several tables for it.
A Mano's menu on the other hand showcases a different variety of authentic Italian dishes originated from all over Italy. The restaurant's menu is divided into easy-to-understand sections which are antipasti also known as starters or appetizers, insalate or salads, pasta, pizza, dolci or desserts, and drinks. As of today, they have 2 branches one in BGC or Bonifacio Global City and another one in Power Plant Mall Makati.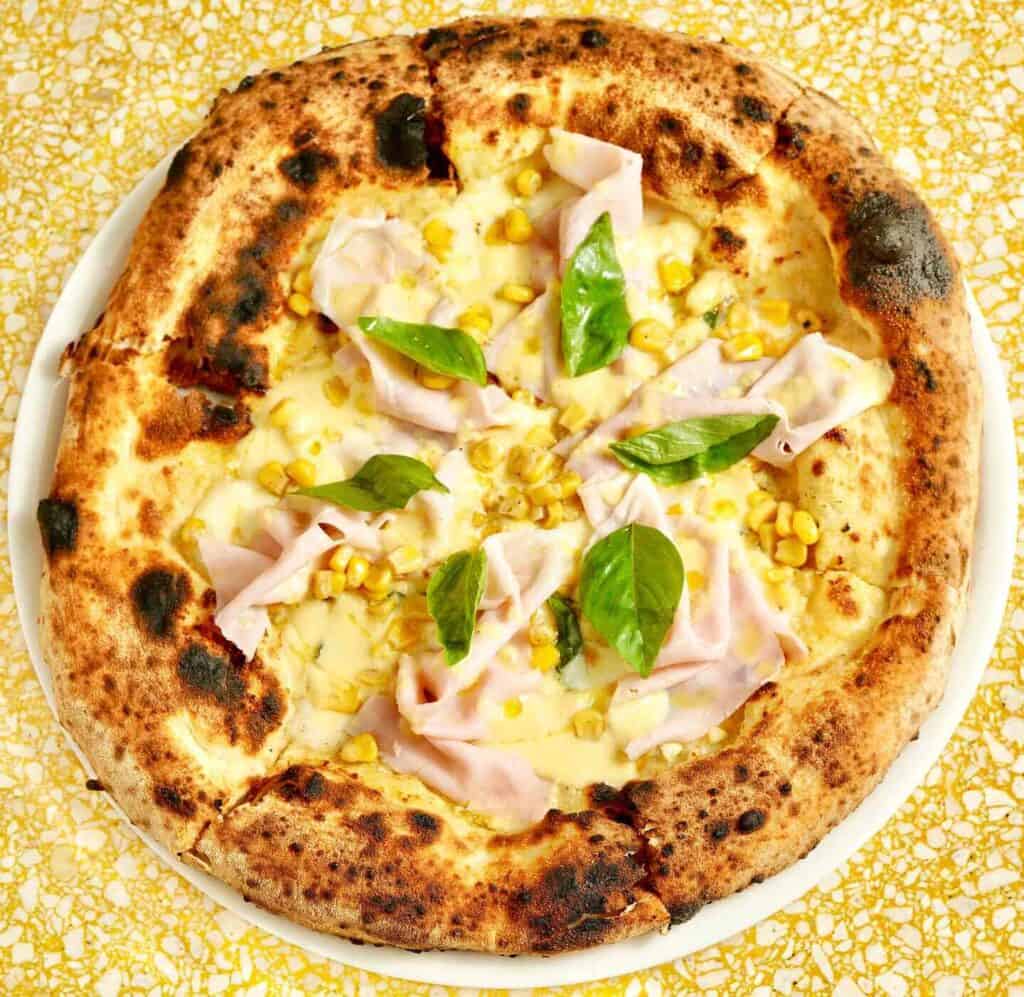 A Mano Menu Best Seller
Don't know what to order from the A Mano restaurant? Check out their best sellers menu to get an idea of which menu item you should choose!
Bolognese – A mano's version of bolognese is prepared as authentic as possible. This one has a tomato-based sauce with generous meat and rich creamy sauce. This one tastes like a meat sauce since the original bolognese from Italy is like that. The browned meat gives their bolognese extra flavor, it also has a bit of sweetness from the tomatoes and a lot of flavors going on from Italian herbs.
If you are looking for a meat tomato-based pasta dish then this is the perfect item on their menu for you. I really like how savory and tasty their bolognese is, I am still pairing this with bread just like the old time but overall a mano's bolognese is definitely a treat. This is a must-try menu of A Mano.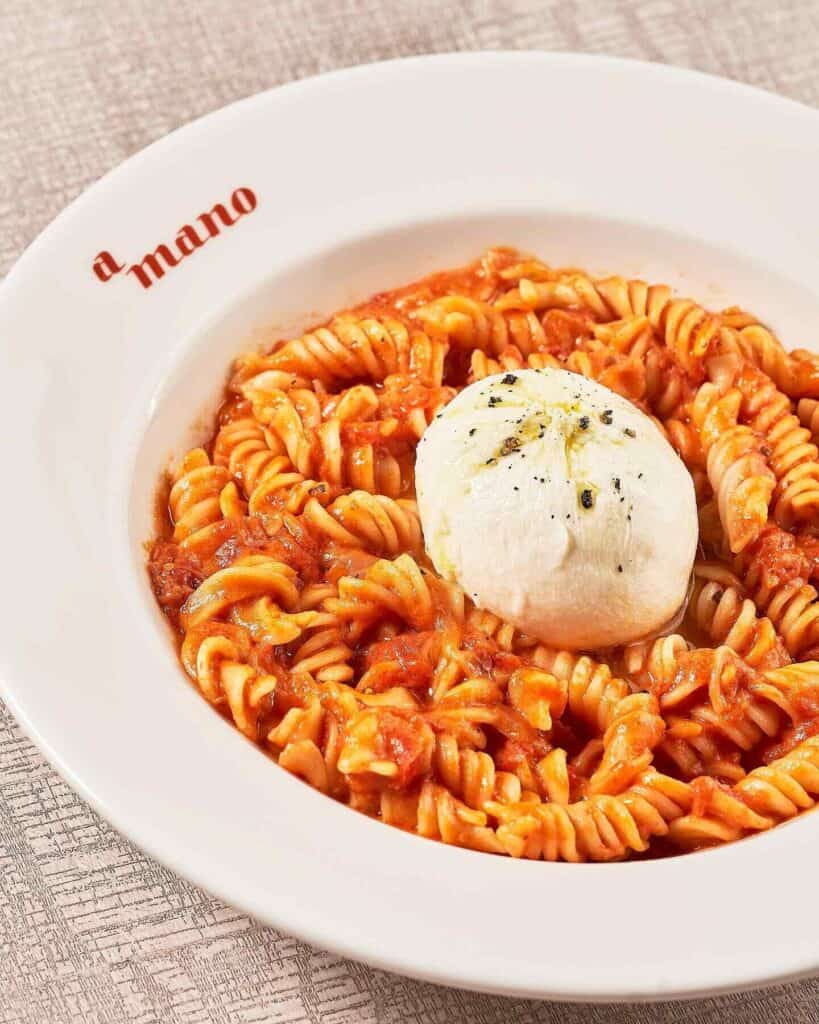 Vongole – This menu version of A Mano is the perfect plate for you if you are looking for a pasta dish involving clams. This very simple pasta dish is made with clams, spaghetti, garlic for flavors, white wine some chili, and parsley. This pasta dish is easy to prepare however A Mano's version is truly one of a kind and delicious. This tastes like a bit of spicyness, briny, and very fresh. The vongole of A Mano is spectacular! The pasta is al dente the combinations of flavors are really great and the clams are fresh and delicious.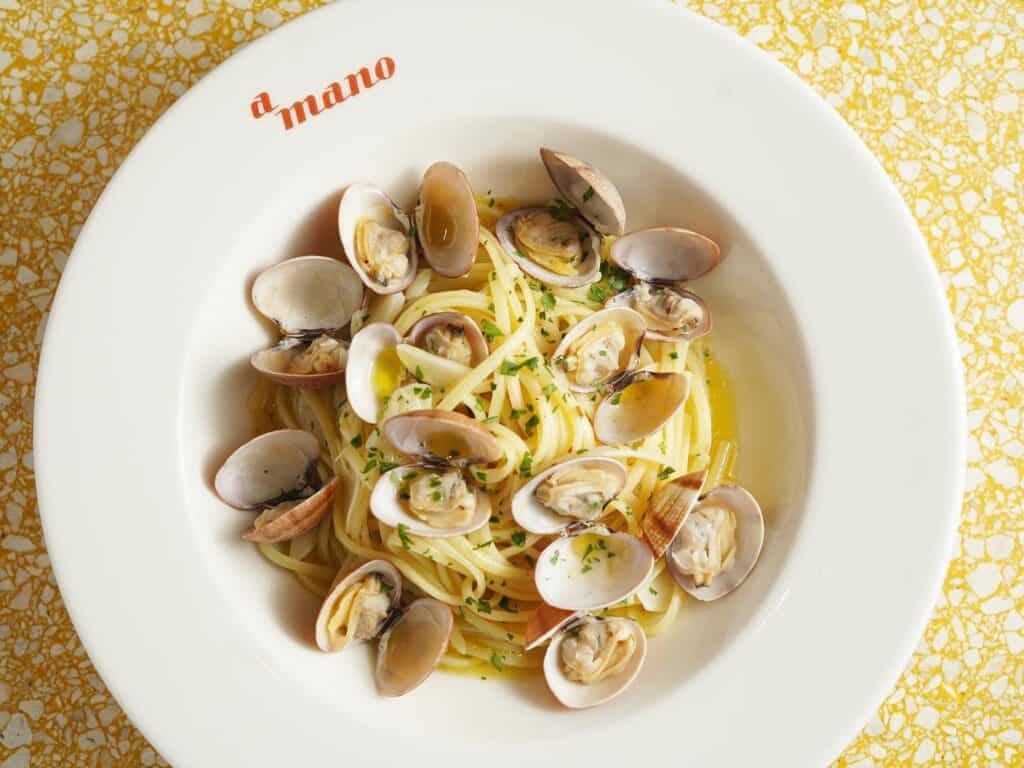 Carbonara – This is the most favorite and popular Italian pasta dish and A Mano's version of carbonara is really good. Made with a creamy sauce of raw egg yolk combined with a lot of cheese and some pepper then tossed into a pasta to combine all the flavors with the guanciale and added extra cheese for more creaminess. The version of carbonara at A Mano's is one flavorful pasta dish that you will surely enjoy. This one is also included on their best sellers and also a must-try item.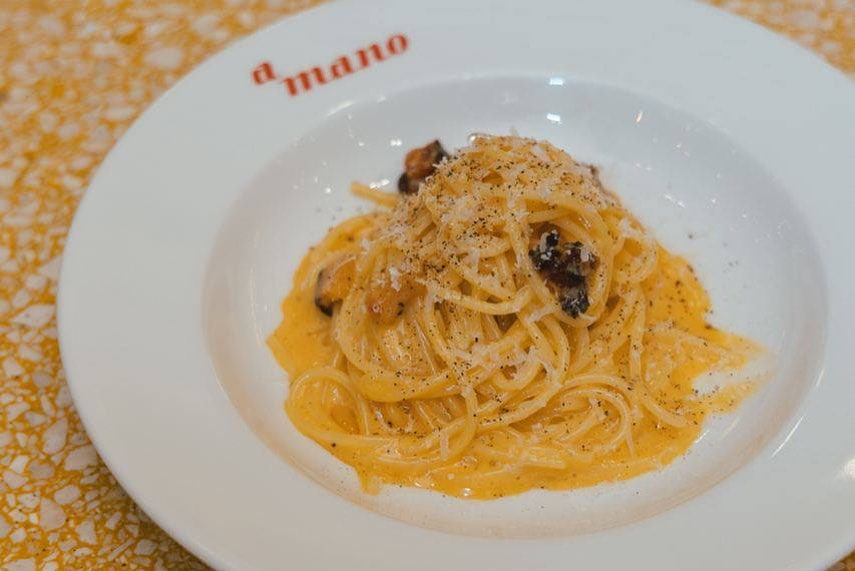 Soups
The soups menu at A Mano has 3 different choices they have Sa Cassola or the Sardinian Seafood Soup this one taste amazing. Their Minestrone con Pesto which is a Genoa-style Minestrone, Pesto, and lastly their Zuppa di Funghi e Patate, or basically a Mushroom and Potato Soup.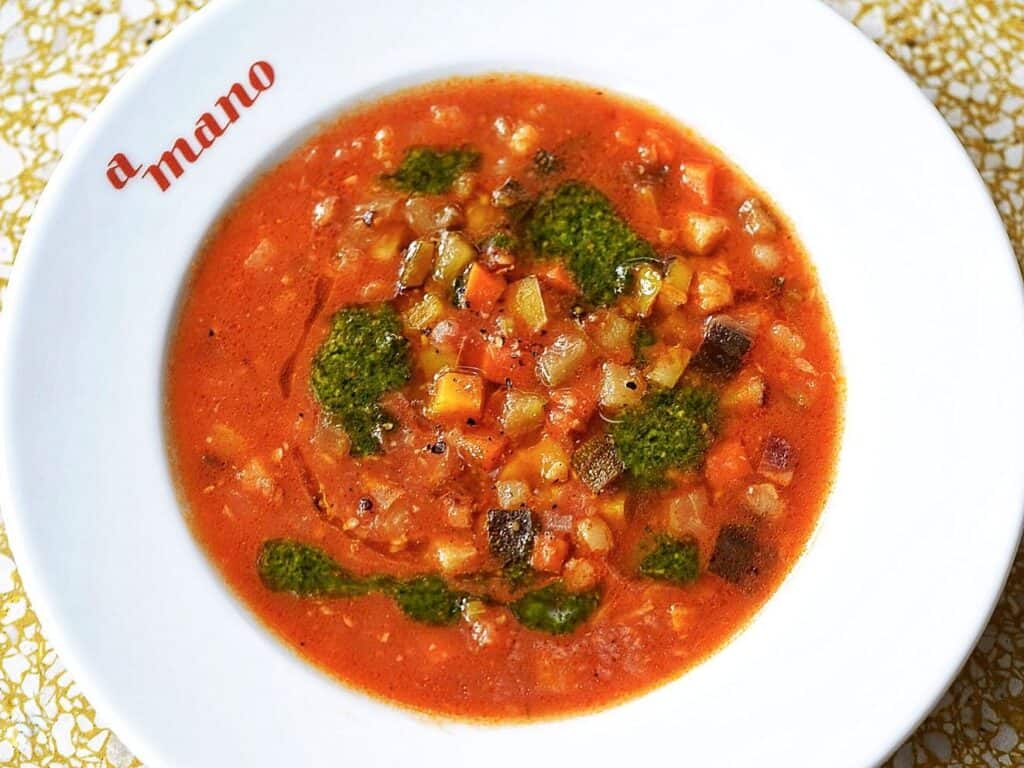 Beer
A Mano's also offers beer. They have 4 kinds of beers to choose from. The first two are a local brand which are San Miguel Pale Pilsen and San Miguel Light, the other two are Peroni and Birra Moretti.
A Mano Menu Delivery
You can now order your favorite Italian dishes at A Mano restaurant simply by using Pickup.ph All you have to do it to go to their website at https://amano.pickup.ph/ to order or you can actually call their Rockwell branch directly at 09175526266 and 09177129952 for their BGC branch for your orders. 
Social Media Pages
By supporting their social media pages, you can stay up-to-date on their latest menu offerings, promotions, and events. Whether you're a fan of classic Italian dishes or you're looking to try something new, A Mano Restaurant has something for everyone.
Facebook: https://www.facebook.com/amano.ph
Instagram: https://www.instagram.com/amano.ph
FAQs
What is A Mano's telephone number and Facebook page?
A Mano's Facebook page is FB: @amano.ph and their Tel. Number is 0917-712-9952
When is A Mano's operating hours?
A Mano is open on Monday to Thursday from 11:00 AM until 9:00 and on Friday to Sunday from 11:00 to 10:00 PM.
Do we need reservations to dine at A Mano?
No, honestly there's no need for reservations however A Mano can be crowded during lunch and dinner time so it's best to have a reservation to avoid the hassle.
Is there a dress code at A Mano?
No, just casual outfits are fine.
What is the payment method used at A Mano?
A Mano accepts major credit cards and cash.
Conclusion
A Mano is a wonderful place and to be honest the awesome thing about this place is that almost every dish is really good making it really hard to choose which one to order. We visited A Mano with my 3 friends and every new dish was served we had to just stop our conversation because we had to really savor and enjoy the dish while it was still hot. A Mano menu has a lot of authentic Italian dishes from all over Italy and that's also a reason why this place is a great spot for your Italian cravings. The place looks really good and well maintained, and the good thing is the place is quite spacious and peaceful. A Mano's service personnel are also nice and approachable. Overall experience in this place is good, highly recommended.