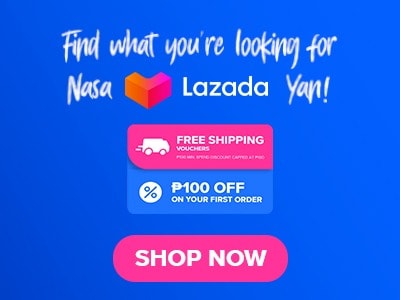 Are you a coffee lover who loves to enjoy different kinds of coffee? I found the perfect place for you so you don't have to look anywhere, this place offers a wide variety of delicious coffee drinks that for sure you will certainly enjoy plus the price of their products is affordable, isn't that interesting? If I already caught your attention then this article is what you need to read to know further about our topic establishment for today. The Pickup Coffee menu has a lot to choose from and I'm actually excited about this one since I myself am also a huge coffee lover. Let's get to know them more, their best sellers, and of course the products that they offer. This is already taking too long so without further ado let's start!
Below, you'll find the updated list of Pickup Coffee menu prices.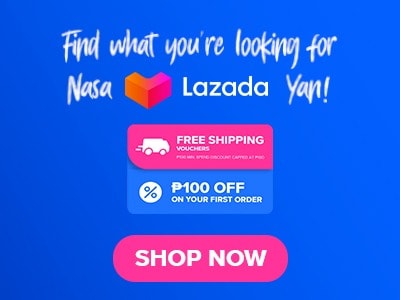 Menu Items
Price (PHP)

Popular

Iced Kape Kastila (Spanish Latte)
80
Iced Matcha Latte
75
Iced Kape Mestizo (Brown Sugar Latte)
75
Iced Caramel
90
Iced White Mocha
90
Iced Dark Mocha
80

Pickup yogurt

Mango Madness
85
Ube dream
90

Teas

Apple Iced Tea
55
Lychee Iced Tea
65
Thaiger Milk Tea (Thai Milk Tea)
80

Cold brews

Kape Kinh (Vietnamese Latte)
80
Cold Brew
75
Cold Brew With Milk
85

Classics (iced)

Iced Americano
50
Iced Latte
70
Iced Dark Mocha
80
Iced White Mocha
90
Iced Caramel
90
Iced Kape Kastila (Spanish Latte)
80
Iced Kape Mestizo (Brown Sugar Latte)
75
Iced Dirty Chai
85

Milk-based favorites (iced)

Iced Buko Pandan Latte
85
Iced Matcha Latte
75
Iced Classic Chocolate
70
Iced Chai Latte
80

Signatures (iced)

Coco Latte (Coconut Latte)
80
Iced Nutellatte
90
Iced Ube Latte
70
Brown Sugar Boba Milk
70
Classic Milk Tea (With Boba)
70
Milosaurus
70
Sparkly 'Spresso
80

Classics (hot)

Hot Americano
50
Hot Latte
70
Cappuccino
70
Flat White
70
Hot Dark Mocha
75
Hot White Mocha
85
Hot caramel
85
Hot Kape Kastila (Spanish Latte)
75
Hot Kape Mestizo (Brown Sugar Latte)
75
Hot Dirty Chai
85

Milk-based favorites (hot)

Babyccino (Warm)
55
Hot Matcha Latte
75
Hot Classic Chocolate
70
Hot Golden Turmeric Latte
80
Hot Chai Latte
80

Signatures (hot)

Hot Ube Latte
70
Hot Nutellatte
85
About Pickup Coffee
Pickup Coffee was founded in early 2022 by an entrepreneur named Diego Lorenzo. Within a year of the business they already have 60 branches across the country. The idea came from Diego who noticed that though Filipinos do love their coffee there is a lack of establishments that can be affordable for the rising middle class in the country. And though the Philippines is the largest coffee market in southeast Asia it was flooded by only 2 categories the local stores and the high-end stores which are not affordable for many Filipinos.
There came the idea of creating a place where everyone can enjoy delicious and quality coffee. And for that reason, Pickup Coffee became popular since they are serving affordable coffee compared to their competitors in the market. Nowadays their carts can be seen across the metro and other provinces. They also offer a mobile platform to serve more customers who want to order their coffee right to their doorsteps. This homegrown coffee business is still improving and continuing to learn for the better.
Pickup Coffee Menu Best Sellers
Here are samples of Pickup Coffee's best-selling items that are already quite popular with a lot of customers.
Iced Kape Kastila (Spanish Latte) – The iced Kape Kastila menu of Pickup Coffee is a great cold treat to satisfy your caffeine cravings. Made with Leche Condensada it is actually sweet plus creamy milk and their very rich espresso with ice. Best enjoy cold and can actually ask their barista if you want your coffee to be not too sweet. Iced Kape Kastilla is perfect in every sip this is one of the most popular items on their menu and also a must-try.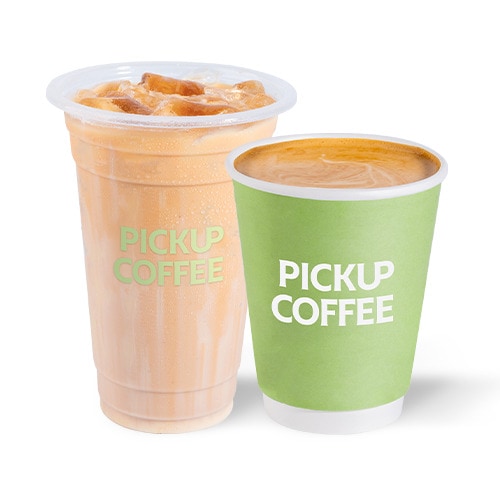 Iced Caramel – Their iced caramel is actually my personal favorite this one is made with caramel, creamy milk, and rich espresso over ice. The aroma and the taste of their iced caramel are really good this is also a sweet kind of iced coffee so if you're a sweet tooth you'll definitely enjoy this one. Also, their iced caramel is one of the most popular items on their menu and also a must-try for those who also love the sweet taste of caramel.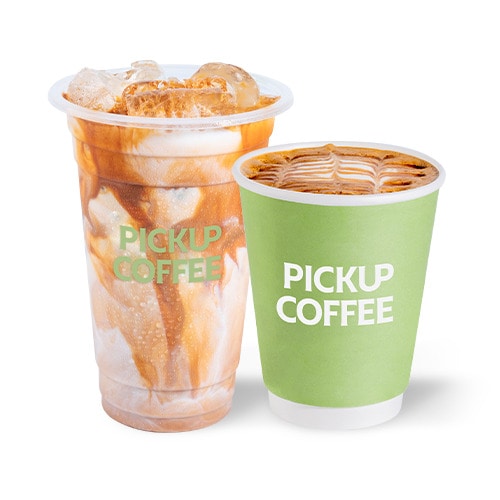 Iced White Mocha – The Iced White Mocha of Pickup Coffee menu is made with white chocolate combined with creamy milk and rich and strong espresso with ice. Iced mocha also is sweet but milder this one has a very creamy flavor and is best enjoyed cold. The first time that I tried their iced white mocha I was impressed by the taste since I am honestly not a mocha drink lover by any means. Iced white mocha is also included among the popular items on their menu and is also a must-try.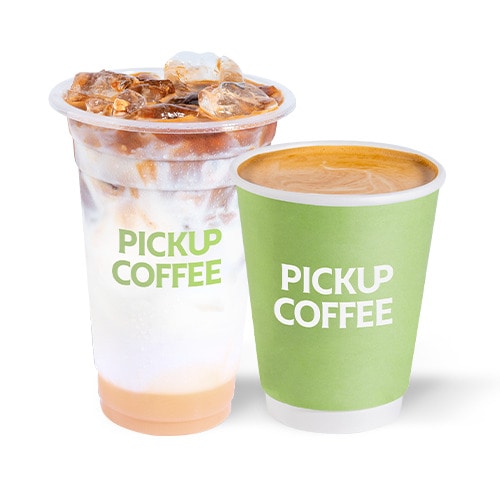 Iced Dark Mocha – Just like the iced white mocha this one is also one of their most popular item and a must-try. Made with Dark chocolate combined with creamy milk and their rich and strong espresso with ice. Iced dark mocha is one great drink to be fair the combination of chocolate and espresso really goes well.
Pickup Coffee Menu Delivery
Getting your favorite Pickup Coffee delivered right to your doorstep with zero hassle has never been simpler. Embracing the simplicity of online ordering, you can trust the smooth services offered by third-party platforms such as Foodpanda, Grab Food, and other similar delivery choices tailored to your neighborhood. Just remember, the availability may vary based on where you're located.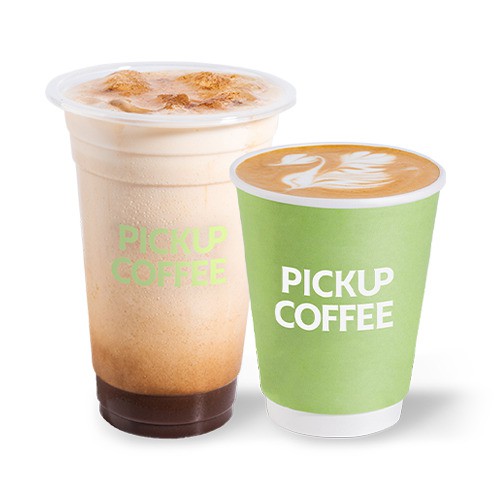 Social Media Pages
If your cup of joy is brewed to perfection, then following their social media pages is a must – it's not just a click, it's a daily dose of coffee inspiration delivered right to your timeline. Get set for a sensory delight as we unveil snapshots of their meticulously crafted brews, each cup a canvas of taste and temptation. Your feed is about to get a whole latte better!
Facebook: https://www.facebook.com/pickupcoffeeph
Instagram: https://www.instagram.com/pickupcoffeeph
TikTok: https://www.tiktok.com/@pickupcoffee
Twitter: https://twitter.com/pickupcoffeeph
YouTube: https://www.youtube.com/@pickupcoffeeph
FAQs
Why has Pickup Coffee become popular?
Pickup Coffee offers affordable prices on their products compared with their competitors and I think that is the reason why their brand has become popular with customers despite the fact that they are just new to the market. Their menu and I mean all cost nothing more than 100 PHP only proving that anyone can enjoy a delicious cup or serving of coffee without spending too much money.
Who is/are the owner of Pickup Coffee Philippines?
Jaime Gonzales Fernandez and Martin Diego Lorenzo are the ones behind Pickup Coffee, they are the ones that seek to make high-quality coffee drinks while offering a more affordable price per item.
When did Pickup Coffee start?
Pickup Coffee was founded in February 2022 by Diego Lorenzo and Jaime Gonzalez. Pickup Coffee sells milk and coffee-based drinks.
Is there a tagline for Pickup Coffee? What is their tagline?
Pickup Coffee's tagline is as simple as them by just "NEED A PICK-UP? PICKUP COFFEE" This suggests that their coffees are affordable and can be enjoyed without spending too much.
Does Pickup Coffee have competitors? Who are their competitors?
There are many competitors in the market for Pickup Coffee. Their top competitors include Figaro Coffee, Straus Coffee, Peet's Coffee & Tea, Swiss Water, and many more. They actually have a lot of active competitors in the market these days and Pickup Coffee offers relatively cheaper prices than their competitors.
Conclusion
Pickup Coffee is one of the best places to go for a good cup of coffee. Pickup Coffee menu has a lot to offer and will surely serve what you want. Their coffees are really affordable as well as good quality making them one of the best choices if you are craving for coffee. Crews are nice and polite as well. Overall a great experience only proving that Pickup Coffee is a must-try coffee shop.