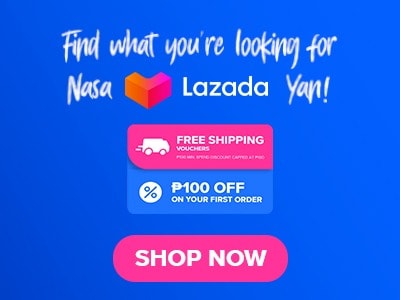 Are you living near the Antipolo area and you're looking for a great place to go and satisfy your hunger? Look no more I already found the perfect spot for you so if you're interested in our topic for today hold on. Have you heard about Yellow Bird Cafe located In Antipolo? The Yellow Bird Cafe menu offers a lot of delicious light meals for your merienda or picka meal cravings. This place is really awesome that is why I'm pretty excited about our topic for today. To be honest this is the first time that I've been to their place and I can tell you that everything is really good plus they have the nicest staff out there. Let's get to know this place a little bit more and let's take a look at its menu and of course its prices. Let's begin!
Below, you'll find the updated list of Yellow Bird Cafe menu prices.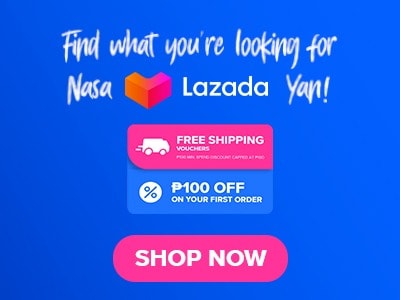 Menu Items
Price (PHP)

Breakfast

Homemade Beef Tapa
265
Excellente Tocino
275
Bacon
240
Spam
225
Tinapa Belly
255
Daing
255
Calumpit Longganisa
245

starters

Classic Potato Salad
265
Caesar Salad
235
French Onion Soup
185
Mushroom Soup
185
YB Nachos
280
Crunchy Okoy
235
Potato Wedges
190
Sriracha Wings
275

YB Signature

8 Hour Baby Back Ribs
620
Wagyu Flat Iron Steak
650
Wagyu Burger Steak
595
Chicken Cordon Bleu
545
Seared Salmon
620

Pasta

Chicken Pesto (single, family)
320/615
Shrimp Scampi (single, family)
315/605
Seafood in Olive Oil (single, Family)
325/625
Seafood Arrabbiata (single, family)
330/635
Creamy Garlic, Pesto & Shrimp (single, family)
330/635
Smoked Salmon & Cream (single, family)
330/635
Bacon & Mushroom (single, family)
315/605
Lasagna
385

YB Classic

Pork and Squid Adobo
385
Chicken Pastel
415
Stir-Fried Veggies
215
Sinigang na Baka
445
Sinampalukang Manok
405
Lumpiang Shanghai
295
Pancit Canton
255

Sandwiches

Chicken Pesto on Ciabatta
275
Double Wagyu Cheeseburger
395

For the kids

Salisbury Steak
280
Spaghetti Meatball
295
Beef Bulgogi Rice Bowl
295

Rice and extras

Cup of White Rice
55
Cup of Garlic Rice
60
Cup of Herbed Rice
85
One Piece Egg
35
Two Strips of Bacon
55
House-Made Garlic Aioli
45
Cheese Sauce
45
Two Baguette Slices
85

Coffee (hot)

Espresso
110
Americano
140
Cafe Latte
170
Cappuccino
170
Cafe Mocha
190
Salted Caramel
190
Macadamia Nut
190
Hazelnut
190
Machaze
190
Coconut
190
Cocomocha
190

(over ice)

Black
150
Plain Latte
180
Mocha
200
Salted Caramel
195
Peppermint Mocha
195

(ice blended)

Java Chip
230
Double Chocolate
230
S'mores
230
Caramel
230

Non Coffee (hot)

Jasmine Green Tea
85
Lychee Tea
85
Mint Tea
85
Hot Chocolate
140

(ice blended)

Perfect Matcha
230
Very Strawberry
230
Vanilla Bean
230
YB Cookie Dough
240

(over ice)

Jasmine Passion Fruit Tea
140
Lychee Passion Fruit Tea
135
Mint Passion Fruit Tea
135
Matcha
150
Peach
140
Raspberry
140
Kiwi
140
Green Apple
140
Freshly Squeezed Lemonade
140

Others

Bottled water
55
Soda in can
75
About Yellow Bird Cafe
Somewhere in Antipolo, you can find a refreshing and great escape from the metro and that's Yellow Bird Cafe. This place is a homegrown cafe that serves delicious foods perfect for your family and barkada eatouts. It is easy to find but somehow overlooked since there are a lot of cafes and commercial establishments mushrooming in the area as of today. They are located at Mission Hills Subdivision in the town of San Roque in the upper part of Antipolo. The owner of this cafe is Emmanuel Ramos this entrepreneur sells burgers, nachos, milk teas, and other delicious items in his cafe.
He gathered his ingredients from the locals to help him with the production of his cafe however due to the increasing price of raw ingredients he decided to buy his cafe's raw materials from Divisoria. He the owner maximized the value of his products by only using quality ingredients that they carefully picked while reducing the cost for his beloved customers that's why foods that are served in Yellow Bird Cafe are affordable. This place has a spacious parking space while outside of the cafe has green scenery making the place inviting for those who love nature. They also have al fresco dining space for a more relaxed atmosphere.
Yellow Bird Cafe Menu Best Sellers
Here are some examples of Yellow Bird Cafe best selling products.
Potato Wedges – Yellow Bird Cafe's version of potato wedges is made by deep frying thick wedge-shaped potatoes that they seasoned with salt and some peppers. This one is also served with truffle banana ketchup which is really perfect with their potato wedges. This one is also great for sharing and quite affordable but if you can finish one order I won't judge. The potato wedges are crispy and really flavorful this is a great starter as well.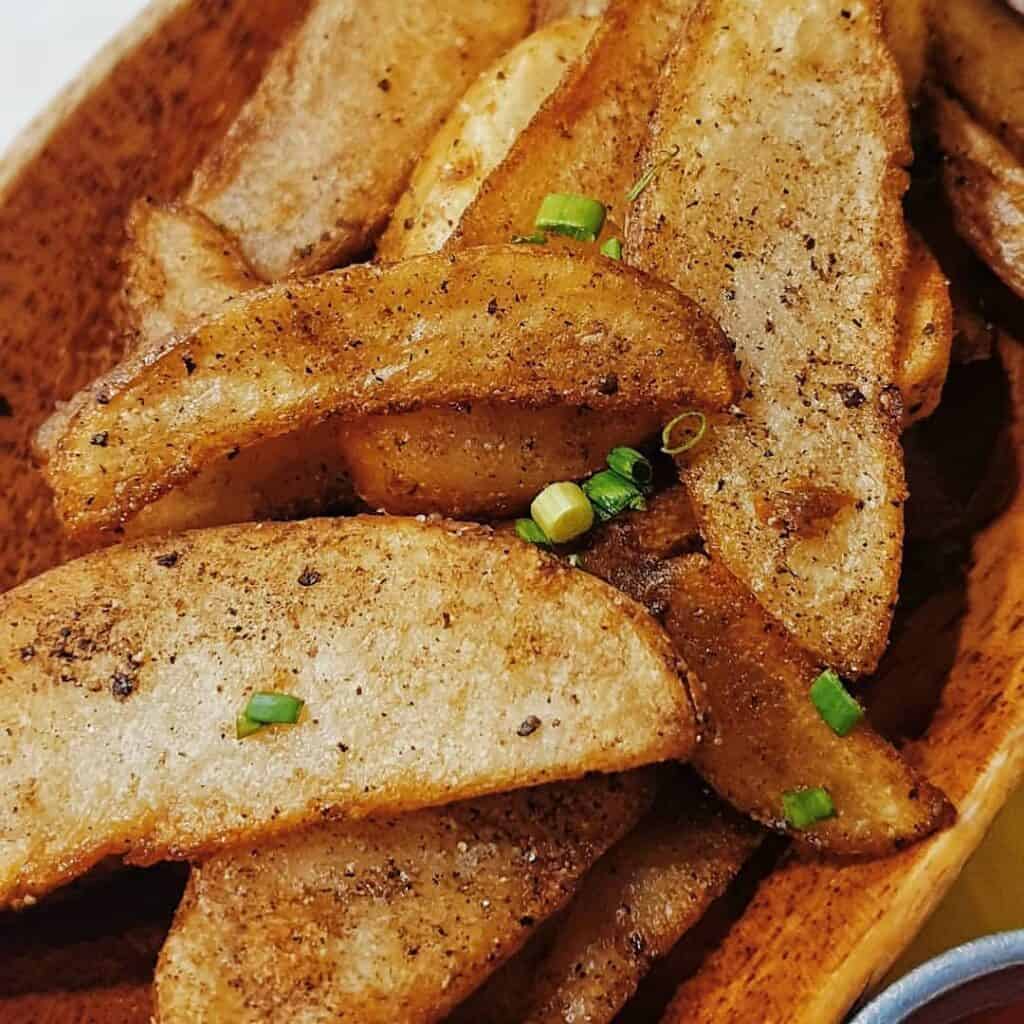 YB Nachos – Yellow Bird Cafe's version of nachos is made with toasted and crispy nachos then drizzled generously with their creamy melted cheese and finally topped with green onions, some diced tomatoes, sauteed and flavorful beef, and finished with parmesan cheese. Their nachos are overloaded with toppings and for sure you'll enjoy their version of nachos. This menu of Yellow Bird Cafe is also a great starter before enjoying heavier meals and also a must-try.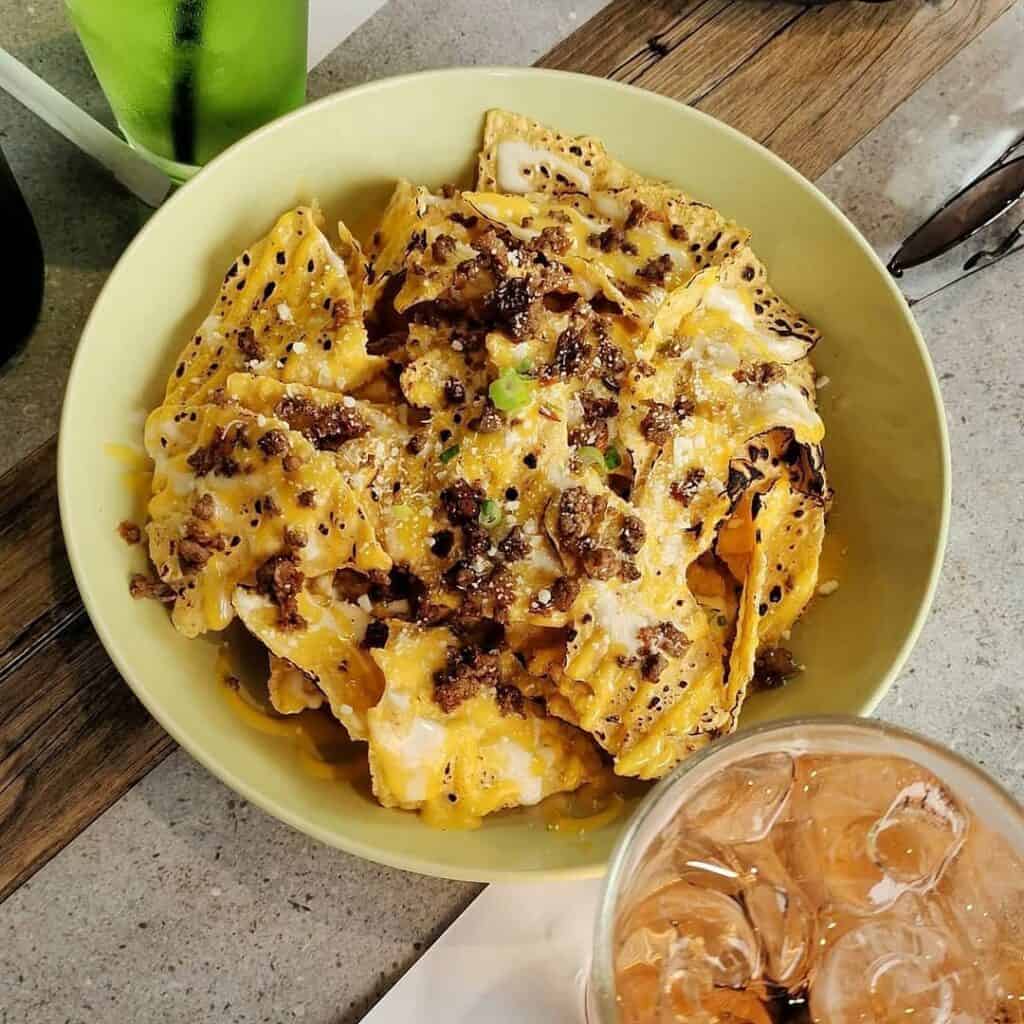 Club Sandwich – The Yellow Bird Cafe club sandwich menu is made from layers of sliced chicken and ham. It also comes with fresh lettuce and sliced tomatoes. The dressing in between the slices of toasted bread is creamy and delicious, I honestly enjoyed their club sandwich with their overload nachos. This is a great pick if you want a lighter meal or don't have any idea what to order. Their club sandwich is really good. 
Wagyu Cheeseburger – Their version of the Wagyu cheeseburger is actually my personal favorite since I'm into any burger. This is made from a thick wagyu beef patty that they grilled and then topped with some melted cheese. If you think that's already good they also put sliced tomatoes, cucumber, and lettuce for a more satisfying experience. The sauce is really good as well and the buns that they used in making their Wagyu cheeseburger are proudly homemade. They serve their wagyu cheeseburger with nachos as sides.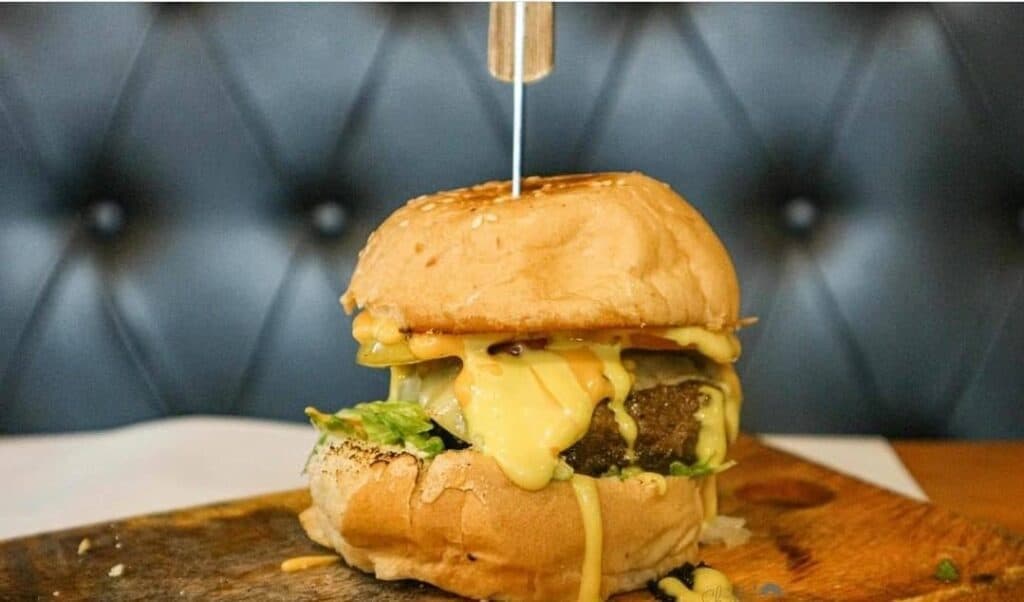 Grandma's Chocolate Cake – If you're looking for a delicious dessert then their Grandma's Chocolate cake is the best to order. chocolatey, decadent, and very rich. This is absolutely a great treat for those who love chocolate and have a sweet tooth. Inside the cake is a sponge cake covered in their delicious chocolate icing then topped with chocolate shavings which I believe they use dark chocolate and a thin layer of caramel sauce inside.
Yellow Bird Cafe Menu Delivery
Yellow Bird Cafe is offering delivery to selected areas in Antipolo. To order simply call their Landline number at 8760310 or their Mobile number at 09257155287 or 09178907594 for your orders. They are accepting orders daily from 9:00 in the morning until 9:00 in the evening.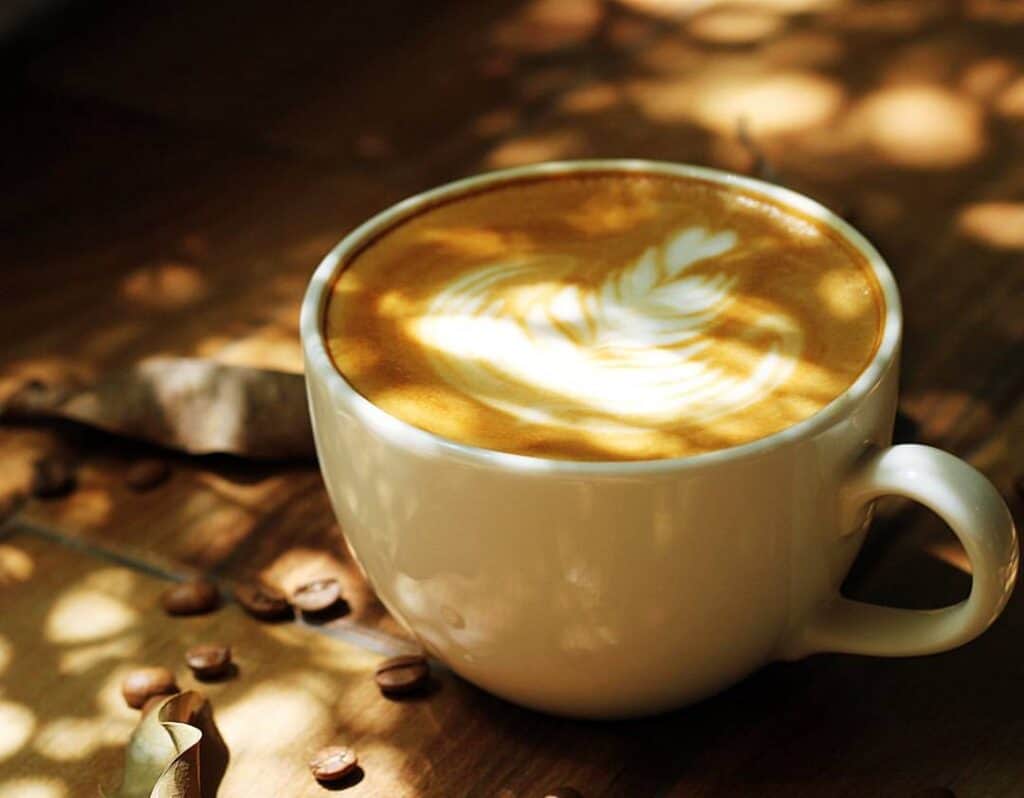 Social Media Pages
Jump into the Yellow Bird Cafe's social media to explore delicious food and a friendly atmosphere. See tempting treats like fresh-baked pastries and special coffees. Follow along online to discover new dishes, behind-the-scenes fun, and lots of foodie happiness. Come join the tasty adventure!
Facebook: https://www.facebook.com/YellowBirdCafeKitchen
Instagram: https://www.instagram.com/yellowbirdph
FAQs
Yellow Bird Cafe: Are they halal certified?
No. Yellow Bird Cafe serves pork products making them a non-halal certified cafe. 
What are the operating hours for Yellow Bird Cafe?
Their operating hours are from 9:00 AM until 10:00 PM
How to contact Yellow Bird Cafe?
You can contact Yellow Bird Cafe through their mobile numbers at 0923-966-5050 / 0917-812-0826 or through their social media accounts.
Does Yellow Bird Cafe offer delivery?
Yes, Yellow Bird Cafe is offering delivery services in selected areas in Antipolo.
Does the restaurant have a reservation service?
No need for a reservation you may just walk in.
Conclusion
From their glass-walled building to the beautiful decorations inside of their place this place really stands out. You'll definitely love the atmosphere of this place and when it comes to the food they are actually outstanding and affordable at the same time. The Yellow Bird Cafe menu has a lot of great options for your unforgettable dining experience. They are also one of the cleanest places that I've been to plus their staff are the most friendly and fast to be fair. They offer the best customer service not to mention their gorgeous location. Great experience and highly recommended for everyone to try.