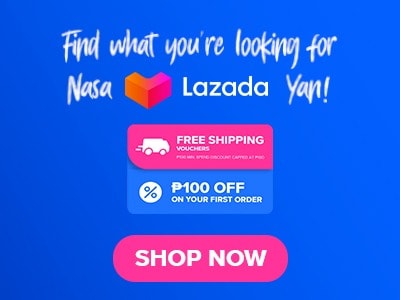 At Nathaniel's, you can explore a delicious and budget-friendly menu of Filipino-inspired desserts and savory dishes. Their famous buko pandan salad is a refreshing blend of coconut and pandan-flavored gelatin in a creamy sauce. Alongside desserts, Nathaniel's offers a tasty menu of dishes like pancit malabon, a flavorful noodle dish with toppings like shrimp, smoked fish, and crushed chicharon. Nathaniel's upholds the Filipino dessert tradition in the Philippines.
Below, you'll find the updated list of Nathaniel's menu prices.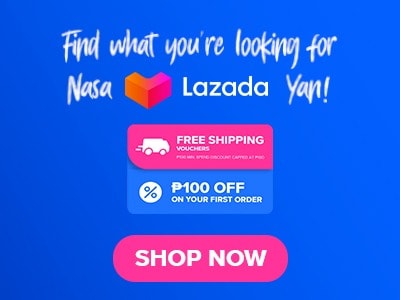 Menu Items
Price (PHP)

Congee & Noodle Soup

Goto
196.75
Chicken Arrozcaldo
208.25
Beef Mami
237
Chicken Mami
208.25
Lomi
208.25
Beef Wanton Mami
Chicken Wanton Mami
Sotanghon Soup

Pasta

Lasagna
248.5
Baked Macaroni
248.5
Carbonara
237
Spaghetti
208.25

Pancit

Pancit Palabok
196.75
Pancit Canton
196.75
Pancit Guisado
196.75
Sotanghon Guisado
196.75
Miki Bihon
196.75

Siomai

Siomai
116.25
Frozen Siomai
385.5

Siopao

Asado Siopao
Bola-Bola Siopao

Short Orders

Tokwa't Baboy (Short Order)
260
Dinuguan (Short Order)
196.75
Fresh Chinese Lumpia (Short Order)
237
Pork BBQ (Short Order)
196.75
Beef Nilaga (Short Order)
409.5
Chopsuey (Short Order)

Kitchen Items

Adobo with Egg (Rice Meal)
260
Beef Steak (Rice Meal)
323.25
Beef Caldereta (Rice Meal)
323.25
BBQ Liempo (Rice Meal)
311.75
Grilled Liempo with Sampaloc Sauce (Rice Meal)
311.75
Sizzling Daing na Bangus (Rice Meal)
260
Burger Steak (Rice Meal)
260
Porch Chop Steak (Rice Meal)
260
Roast Beef (Rice Meal)
363
Quarter Leg Fried Chicken (Rice Meal)
260
Pork Chop (Rice Meal)
260
Sizzling Golden Chicken (Rice Meal)
Pork Barbeque (Rice Meal)
Longsilog
Tapa (Rice Meal)
Embotido (Rice Meal)
Other Items

Chili Paste

Butcheron
260
Carp
438.25
Adobong Mani (250g)
104.75
Meringue
156.5
Butong Pakwan
87.5
Popnic
311.75
Assorted Gummy
116.25
Cookies Lollies
70.25
Barquiron
70.25
Marzipan
168
Turrones De Casoy
260
Pilipit
277.25
Peanut Roll
133.5
Sesame Roll
133.5
Sampalok Balls
139.25
Bangkok Tamarind (Sweet & Spicy)
173.75
Peanut Nougat
133.5
Jacobina
127.75
Paborita
409.5
Moniegold
306
Uraro Cookies
156.5
Butterscotch Fingers
369.25
Cornick
392.25
Mix Cornick
110.5
Adobong Mani Jar
110.5
Crispy Mushroom Chips
191
Sampaloc Balls
185.25
Nathaniel's Cashew
173.75
Extra Rice
352
Extra Egg
35.75
Extra Sauce/Gravy
18.5
Bottled Water
24.25
Soft Drinks in Can
41.5
Ensaladang Ampalaya
47.25
Atsara
Chili Oil
Taba ng Talangka
Burong Hipon (300g)
Fish Cracker
Chicharon Bagnet
Chicharon Laman
Salmon Skin
Fried Dilis
Allies Cashew (100g)
Cashew Allies (375g)
Edelyn's Cashew (300g)
Edelyn's Peanut
Wow Mani
Wow Kasoy
Fried Peanut (200g)
Hopia Mongo
Hopia Baboy
Hopia Ube Dice
Hopia Mongo Dice
Hopia Hapon
Oyster Mushroom
Mushroom Salted Egg

Kakanin

Mochi
179.5
Pichi-Pichi
139.25
Cassava Cake
237
Rice Cake
214
Ube Halaya
196.75
Puto Pao Pork
58.75
Puto Assorted
122
Kutsinta
87.5
Puto Puti
Special Chicharon
Tibok-Tibok
Maja Blanca
Sapin-Sapin
Puto Ube (15 pcs)
Puto Pao Chicken
Ube Macapuno

Pastries

Brownies
248.5
Chocolate Crinkles (10 pcs)
133.5
Macapuno Tarts
271.5
Macaroons (15 pcs)
237
Pastillas
196.75
Polvoron
219.75
Yema Balls
237
Boat Tarts
Sansrival
Silvannas Plain
Silvannas Salted Egg

Pies

Egg Pie (6 pcs)
Buko Pie (6 pcs)
Chicken Pie (6 pcs)
Macapuno Pie (6 pcs)
Pineapple Pie (6 pcs)

Bread

Cheese Roll (12 pcs)
Cheese Mamon (12 pcs)
Cheese Cupcake (12 pcs)
Fruit Cupcake (12 pcs)
Banana Cupcake (12 pcs)
Pandesal (10 pcs)
Ube Ensaymada Pandesal (10 pcs)
Ensaymada Ube
Ensaymada Plain

Cake Rolls

Mocha Roll
Chocolate Roll
Caramel Roll
Yema Roll
Round Cakes

Custard Cake

Pandan Cake
237
Mocha Cake
Ube Cake
Chocolate Cake
Yema Cake
Caramel Cake
Double Delight
Black Forest Cake
White Forest Cake

Dessert

Buko Pandan Salad
1398.5
Leche Flan
196.75
Fruit Salad
Halo-Halo Special
Mais Con Yelo
Mango Buko Salad

Frozen Items

Relyenong Bangus
438.25
Embotido
173.75
Skinless Longganisa (14 pcs)
283
Pork BBQ (5 sticks)
490
Chinese Kikiam (5 pcs)
449.75
Pork Dumplings (20 pcs)
409.5
Burger Patties (4 pcs)

Juices

Buko Pandan Juice
93.25
Buko Juice
93.25
Black Gulaman
Calamansi Juice
About Nathaniel's
Nathaniel's is a popular restaurant chain in the Philippines with several branches across the country and is popular for its delicious and affordable desserts. The restaurant offers a wide range of Filipino-inspired desserts and snacks that are well-loved for their quality and taste. Nathaniel's prides itself on using high-quality ingredients and maintaining consistency in its food offerings. The restaurant has gained a strong reputation for its delicious desserts and Filipino comfort food, making it a popular choice for those looking for a taste of traditional Filipino flavors.
Nathaniel's Menu Best Seller
Featuring beloved Filipino culinary traditions, these traditional dishes are cherished by both local residents and tourists who come to savor their flavors.
Spaghetti – Nathaniel's spaghetti is a delicious dish with al dente pasta noodles coated in a flavorful tomato-based sauce and topped with ground meat, cheese, and various herbs and spices. The combination of the sweet and savory flavors of this spaghetti made it one of the most popular dishes on Nathaniel's menu.
Pancit Palabok – It is a classic Filipino noodle dish that features rice noodles topped with a rich and savory sauce made from shrimp and pork. It is typically garnished with crushed chicharon, boiled eggs, and green onions to provide a harmonious blend of textures and flavors, making it a favorite among locals.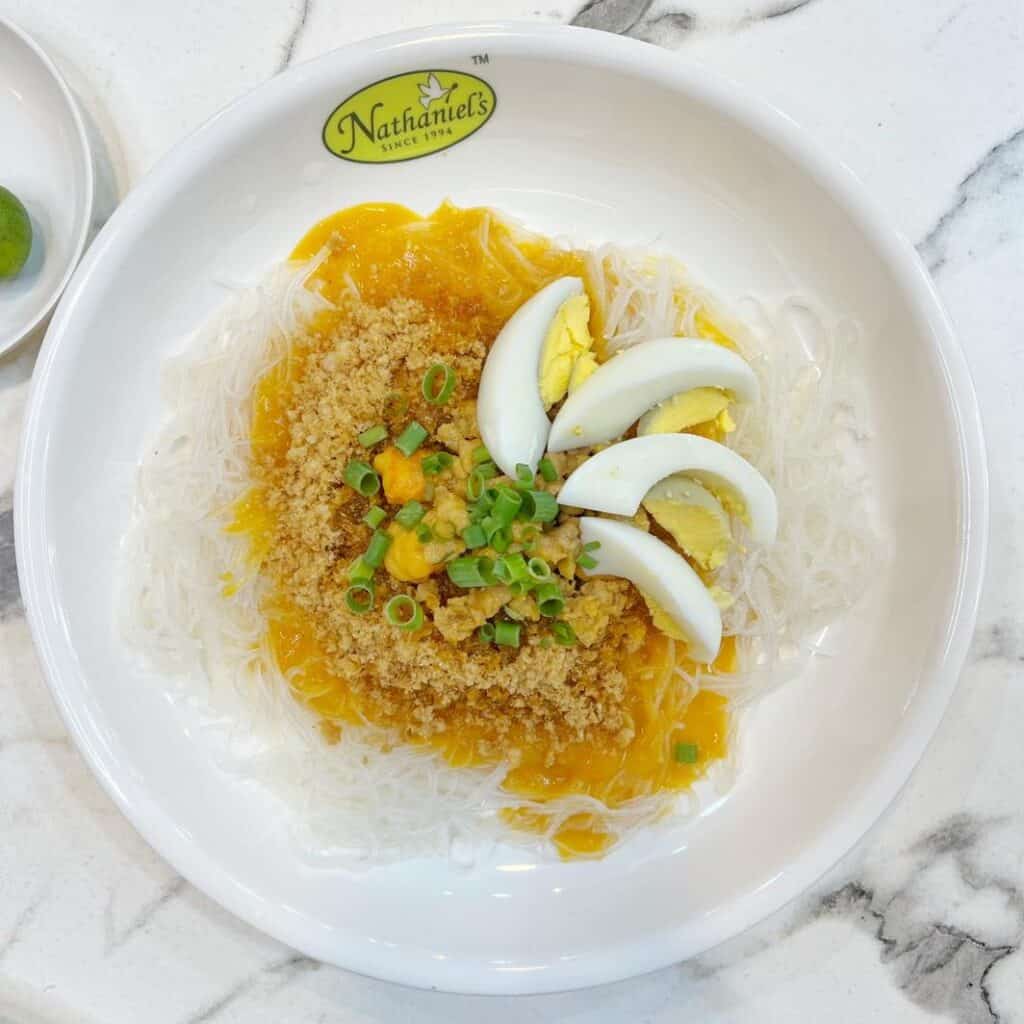 Adobo with Egg (Rice Meal) – This menu of Nathaniel's is a comforting rice meal that showcases the popular Filipino dish, adobo. The adobo is made with tender meat, usually chicken or pork, cooked in a tangy and savory soy sauce and vinegar marinade. It is then served with steamed rice and a boiled egg, providing a satisfying and hearty meal.
Longsilog – This dish consists of longganisa, a sweet Filipino sausage, served with garlic fried rice (sinangag) and a fried egg (itlog), hence the name, longsilog. This longganisa has a sweet and savory flavors that complements the rice perfectly which makes for a tasty and filling meal.
Beef Mami – This dish is a comforting noodle soup made with tender beef slices, egg noodles, and flavorful broth and garnished with green onions and fried garlic, adding a delightful aroma and taste to the dish.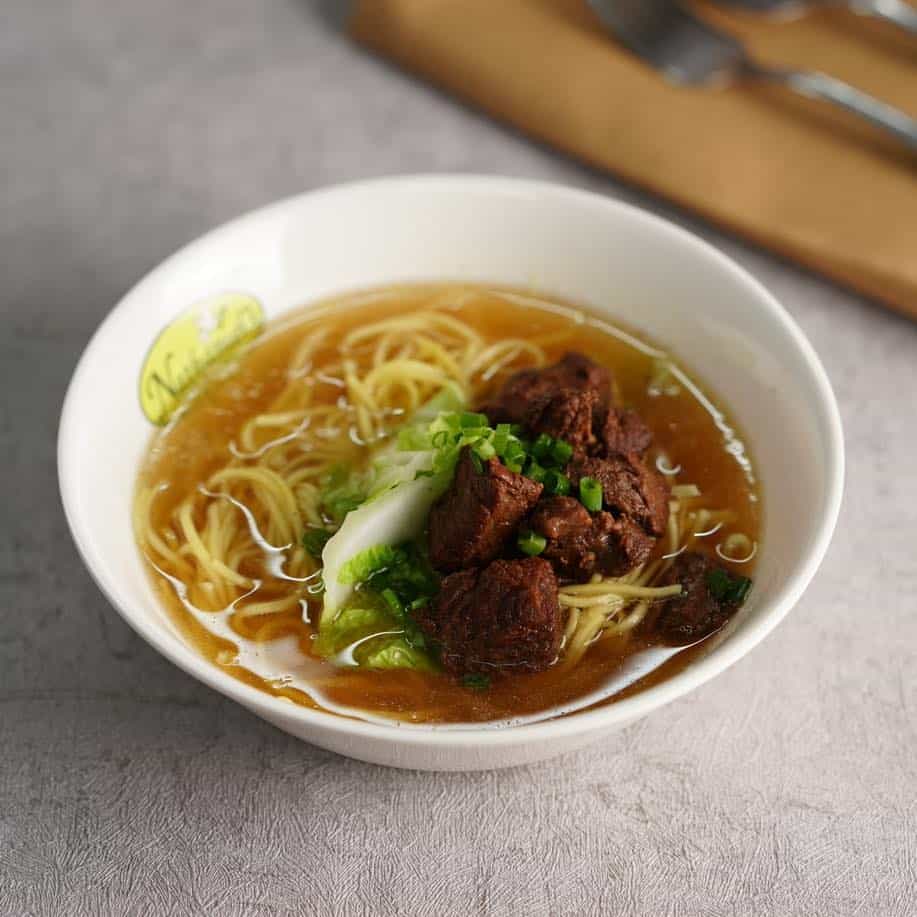 Congee & Noodle Soup
Crafted to perfection, this selection comprises a diverse range of mouthwatering and tasteful options that promise to fill your belly with comfort and satisfaction, especially when the weather turns chilly.
Goto – It is a traditional Filipino rice porridge dish made with glutinous rice and beef tripe, slow-cooked to achieve a tender texture that is flavored with ginger, garlic, and onions, and garnished with crispy fried garlic and green onions.
Chicken Mami – This is a classic Filipino noodle soup featuring egg noodles, tender chicken meat, and flavorful broth. The combination of the savory broth, tender chicken, and springy noodles makes it a satisfying and comforting choice, especially during cooler days or when craving a warm and filling meal.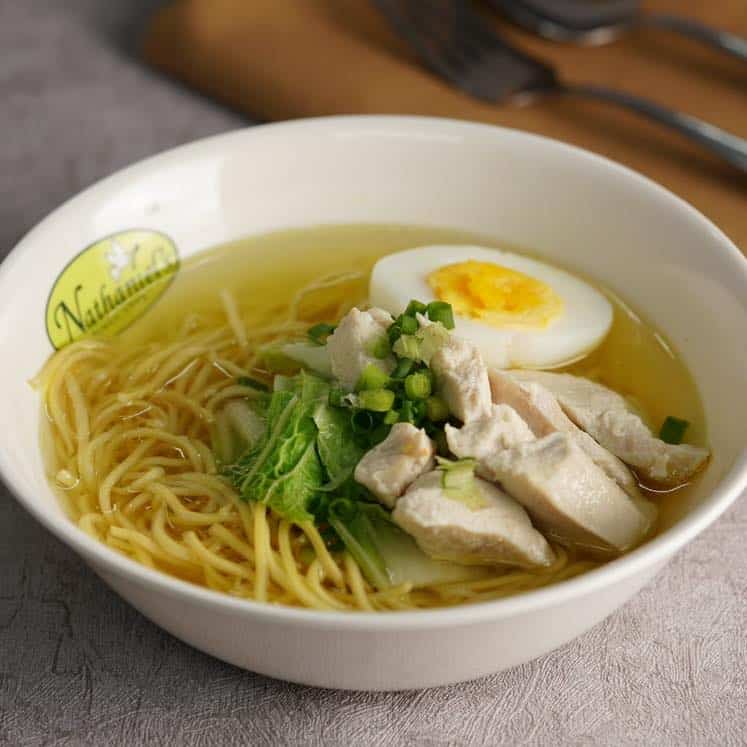 Beef Wanton Mami – The dish features thin egg noodles topped with tender beef slices, wontons filled with a savory mixture of ground meat and herbs, and a delicious broth infused with aromatic flavors. The combination of savory beef, juicy wantons, and comforting broth creates a tasty and satisfying meal option.
Nathaniel's Pasta Menu
Within these menus of Nathaniel's Bakeshop, you'll discover an extensive assortment of pasta creations meticulously crafted in line with authentic Filipino culinary traditions, resulting in a delightful menu filled with dishes that are imbued with Filipino flavors and flair.
Lasagna – Nathaniel's Lasagna is a hearty and indulgent Italian-inspired dish made with layers of pasta, savory meat sauce, and creamy cheese with a unique Filipino twist.
Baked Macaroni – This is a classic pasta dish that combines macaroni noodles with a creamy and cheesy sauce that was baked until the top is golden and bubbly, creating a delicious and comforting casserole.
Carbonara – This is a creamy and mouth-watering pasta dish featuring spaghetti noodles tossed in a rich sauce made with eggs, Parmesan cheese, cream, and crispy bacon with a sauce that was cooked until it coats the pasta itself.
Nathaniel's Menu Pancit
Pancit from Nathaniel's offers a wide range of delicious Pancit varieties that cater to different tastes. Whether you prefer the rich flavors of Palabok, the heartiness of Canton, the stir-fried goodness of Guisado, or the timeless appeal of Pancit Bihon, you'll find a Pancit that suits your preferences. Each variation is meticulously crafted using high-quality, locally-sourced ingredients and prepared using traditional cooking methods, celebrating the delightful versatility of this classic Filipino noodle dish.
Short Orders
This menu presents a broad spectrum of a la carte offerings, all designed to be served promptly for your convenience. Each item on this menu caters to those in search of a tasty meal within a brief dining window. It's perfect for those on-the-go moments when you want to relish a quick, yet satisfying culinary experience.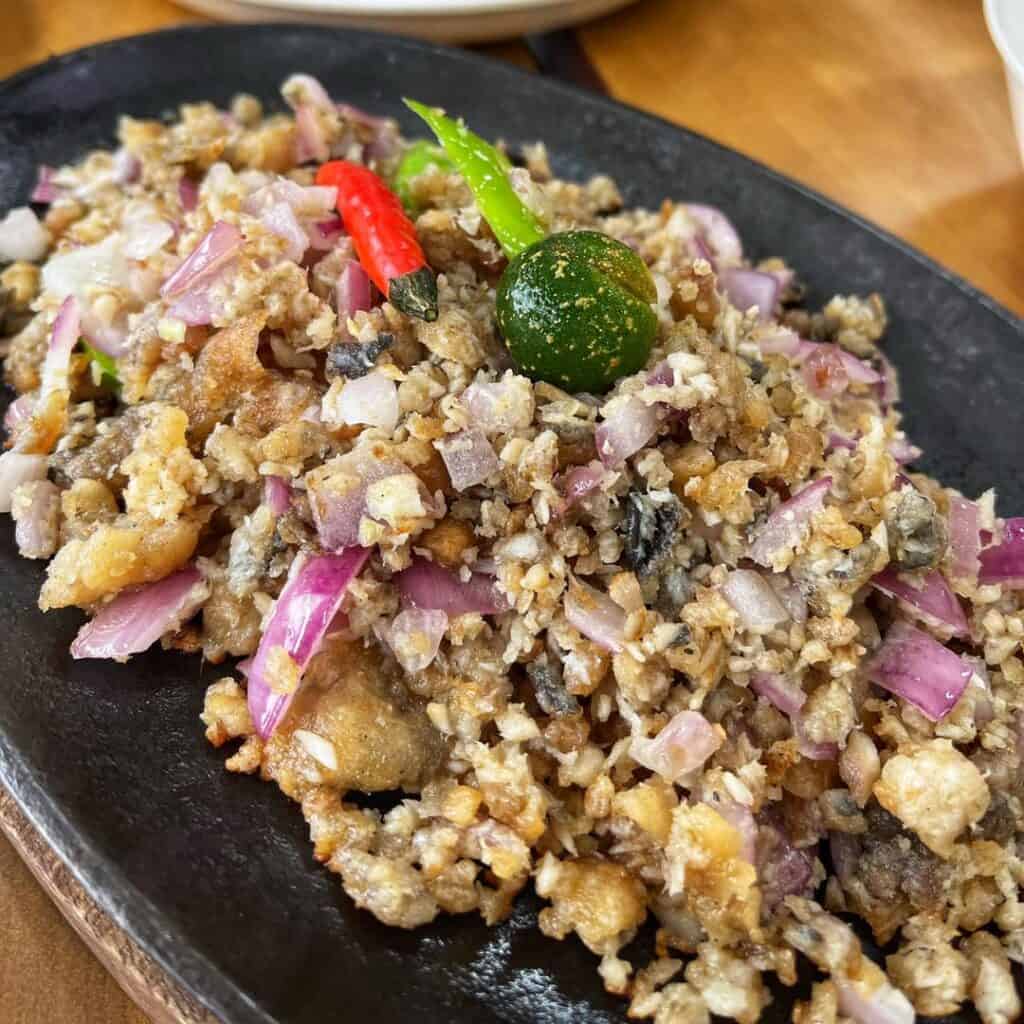 Kitchen Items
The Kitchen Items menu of Nathaniel's is a delicious tribute to traditional Filipino cuisine. With dishes like Adobo with Egg, Beef Steak, Beef Caldereta, BBQ Liempo, Grilled Liempo with Sampaloc Sauce, Sizzling Daing na Bangus, Burger Steak, Porch Chop Steak, Roast Beef, Quarter Leg Fried Chicken, Pork Chop, Sizzling Golden Chicken, Pork Barbeque, Longsilog, Tapa, and Embotido, you can savor the authentic flavors of Filipino cuisine, taking a tasty journey into our rich culinary heritage with each mouthwatering bite.
Nathaniel's Menu Delivery
Nathaniel's takes customer convenience to the next level by offering a menu delivery service. This feature ensures that ordering your cherished treats is as easy as a few clicks, and it comes with minimal fees. Now you can order your favorite Nathaniel's goodies through third-party delivery platforms like FoodPanda. Sit back, relax, and enjoy the comfort of your home while you eagerly await the arrival of your delicious meal. It's all about making your dining experience as hassle-free and enjoyable as possible with Nathaniel's.
Social Media Pages
Follow Nathaniel's social media pages to embark on a delectable journey through their menu of mouthwatering desserts and savory delights. Stay connected with them to be the first to know about their latest creations, seasonal offerings, and exclusive promotions.
Facebook: https://www.facebook.com/NathanielsBakeshop
Instagram: https://www.instagram.com/nathanielsph/
Twitter: https://twitter.com/NathanielsPH
YouTube: https://www.youtube.com/@nathanielsbakeshop
FAQs
Where did Nathaniel's originate?
Nathaniel's originated in San Fernando, Pampanga, Philippines.
What are the popular desserts available at Nathaniel's?
Some of Nathaniel's most popular desserts are the buko pandan salad, leche flan, and mais con yelo.
Does Nathaniel's offer delivery services?
Yes, one of the many things that made Nathaniel's popular is its delivery service.
Are there seasonal or limited-time offerings at Nathaniel's?
Nathaniel's also offers seasonal and limited offerings from time to time.
Is Nathaniel's halal?
No, Nathaniel's is not halal-certified.
Conclusion
There aren't that many restaurants left in the Philippines that still serve desserts and other savory treats made purely from local ingredients and traditional methods. This makes Nathaniel's one of the must-visit places if you are looking for something authentic when it comes to Flipino-flavored desserts. They serve the most authentic and unique Filipino desserts and other delicious treats that would ignite the taste buds of anyone who visits. So make sure you visit Nathaniel's whenever you are looking for something good to eat while you are in the Philippines.