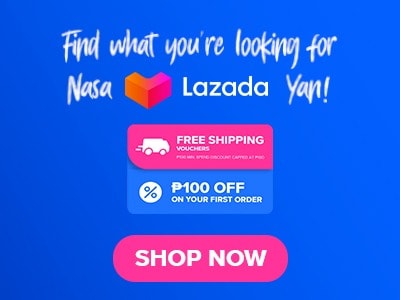 There are many traditional bakeries in the Philippines, and Estrel's is one of the most popular stores in Manila. Estrel's menu is known for its wide selection of delectable pastries, cakes, bread, and other baked goods. Its menu showcases a variety of classic Filipino favorites and international delights that range from its famous caramel cakes to its baked leche flan, all made with the finest ingredients and traditional baking techniques. So whether you are looking for a special occasion cake, a tasty snack, or a fresh loaf of bread, Estrel's has something for everyone.
Below, you'll find the updated list of Estrel's menu prices.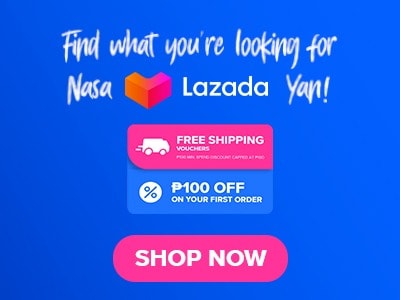 Menu Items
Price (PHP)

Round cakes

Caramel Cake
950
Butter Cake
1000

Rectangular Cakes

8 x 12 Caramel or Marshmallow
1200
10 x 14 Caramel or Marshmallow
1750
12 x 16 Caramel or Marshmallow
2510
14 x 20 Caramel or Marshmallow
3600
16 x 24 Caramel or Marshmallow
5420
20 x 28 Caramel or Marshmallow
7400
8 x 12 Butter
1380
10 x 14 Butter
1850
12 x 16 Butter
2810
14 x 20 Butter
3900
16 x 24 Butter
5920
20 x 28 Butter
8100

Fancy Shaped cakes

Fan Shaped Caramel or Marshmallow
1750
Big Heart Caramel or Marshmallow
1750
Small Heart Caramel or Marshmallow
1050
Fan Shaped Butter
1850
Big Heart Butter
1850
Small Heart Butter
1150

Other House Specialties

apple squares
380
Food for the Gods
380
Chocolate Chip
380
Baked Leche Flan
280
Sans Rival
750
Almond cookies
330
About Estrel's
Estrel's is a well-known bakery and cake shop in the Philippines that was founded in 1946 by Estrella "Estrel" Perez. It has since gained popularity for its delicious and high-quality baked goods and has become a household name in the country. Their menu includes various cakes, pastries, breads, cookies, and other sweet treats. They take pride in using quality ingredients and maintaining traditional baking techniques to ensure the exceptional taste and quality of their products. In addition, Estrel's has multiple branches across the Philippines, allowing customers to conveniently enjoy their baked goods.
Estrel's Menu Best Seller
This menu is composed of the most popular items at Estrel's that are ordered by customers from their online and physical stores.
Apple Squares – Estrel's Apple Squares are a delicious appetizer that combines the sweet and tangy flavors of apples with its crisp texture to make for a satisfying treat. The apples are perfectly cooked to a tender consistency, and the hint of cinnamon adds a warm and comforting touch.
Chocolate Chip – These chocolate chip cookies are a classic favorite that never fails to satisfy chocolate lovers that visit Estrel's. They are loaded with rich, semi-sweet chocolate chips, creating a perfect balance of sweetness and chocolatey goodness.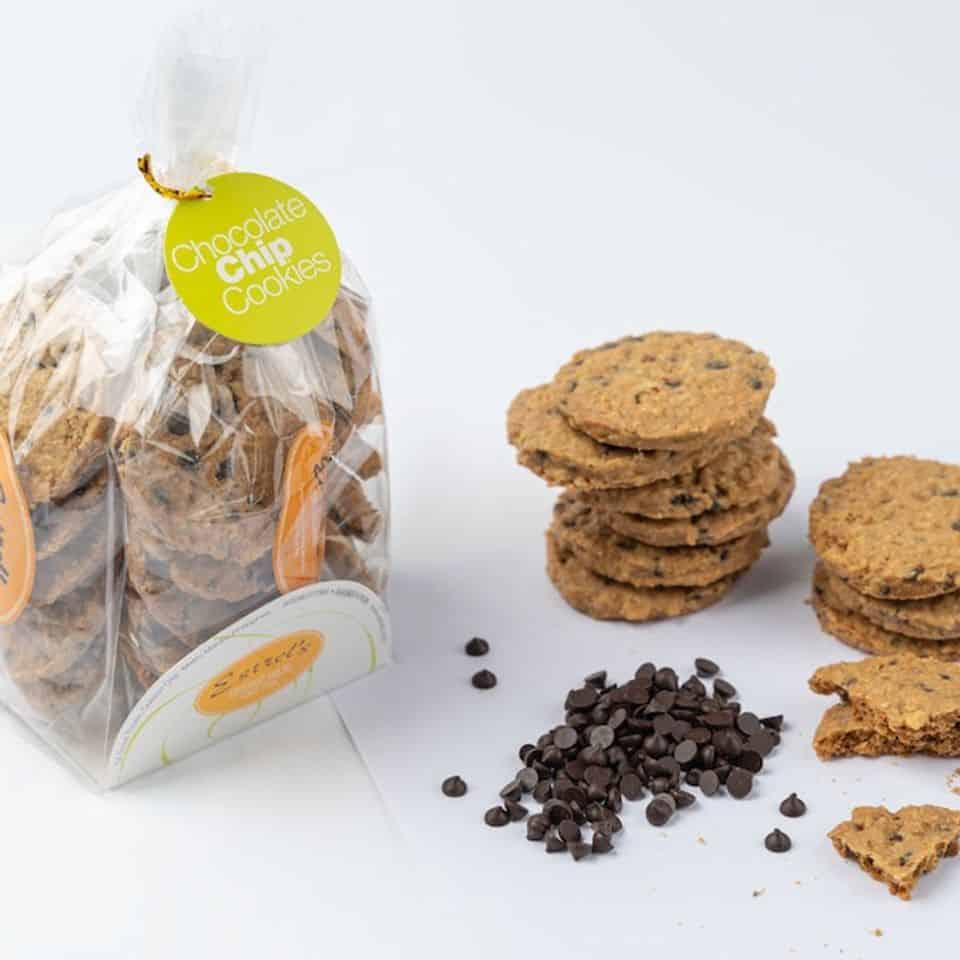 Baked Leche Flan – This custard-based dessert menu from Estrel's is made with eggs, condensed milk, and vanilla, creating a pleasing and velvety texture, while the caramelized sugar adds a lovely caramel flavor that complements the rich and creamy flan.
Sans Rival – It is a layer cake made with layers of meringue, buttercream, and chopped nuts, usually cashews. The meringue layers are light and crispy, the buttercream adds a rich and creamy element, and the addition of chopped nuts provides a delightful crunch and nutty flavor.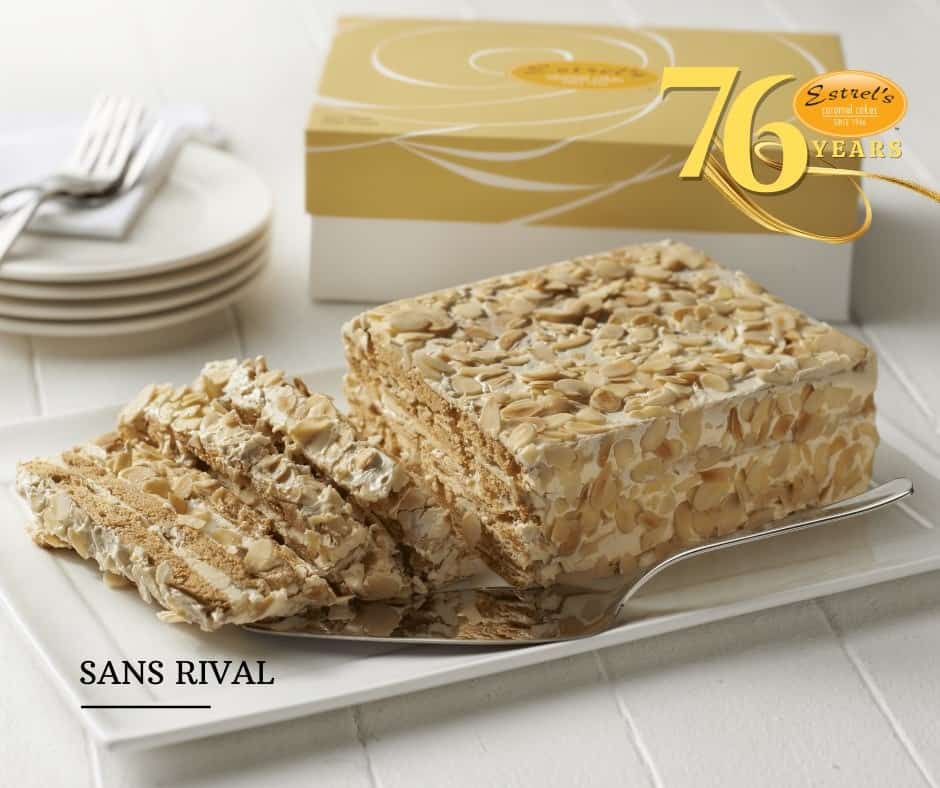 Almond cookies – Estrel's Almond Cookies are a delightful treat with a delightful crunch and a hint of nutty flavor. These buttery cookies are generously sprinkled with sliced almonds, adding a pleasant texture and enhancing the overall taste.
Estrel's Round Cakes Menu
Caramel Cake – This caramel cake from Estrel's is a sweet and tasty dessert that showcases the perfect balance of sweetness and caramel flavor. The cake layers are light, moist, and tender, providing a delicious base for the rich caramel frosting. The frosting is creamy, smooth, and generously drizzled with caramel sauce that creates a beautiful presentation and adds an extra layer of caramel goodness to it.
Butter Cake – The butter cake that Estrel's offers is a classic and timeless dessert that captures the essence of simple, buttery goodness. The cake has a delicate crumb and a moist interior that melts in your mouth that creates a comforting and satisfying taste experience.
Estrel's Menu Rectangular Cakes
This menu is composed of a variety of rectangular cakes that comes in different flavors and sizes.
8 x 12 Caramel or Marshmallow – Estrel's Bakeshop offers delicious Caramel and Marshmallow Rectangular Cakes in the size of 8 x 12 inches. This cake features layers of moist and fluffy cake complemented by a luscious caramel frosting making them perfect for any small gathering.
10 x 14 Caramel or Marshmallow – This cake provides a generous portion to cater to a larger group of people for larger celebrations or events. It boasts the same heavenly caramel flavor and moist cake layers, while the Marshmallow Rectangular Cake remains a delightful choice with its fluffy and sweet marshmallow frosting.
20 x 28 Butter – Estrel's Bakeshop also offers the Butter Rectangular Cake in a larger size of 20 x 28 inches. This cake is perfect for grand celebrations, corporate events, or when you have a large number of guests to serve.
Layer Cakes
On the menu, you can find various types of layered cakes from Estrel's. These cakes are made with really good ingredients and a lot of care to make them taste delicious and look beautiful. Because of their special taste and appearance, they are perfect for celebrating important events or special occasions. So, if you want a cake that's not just tasty but also looks amazing for your special day, Estrel's layered cakes are the way to go!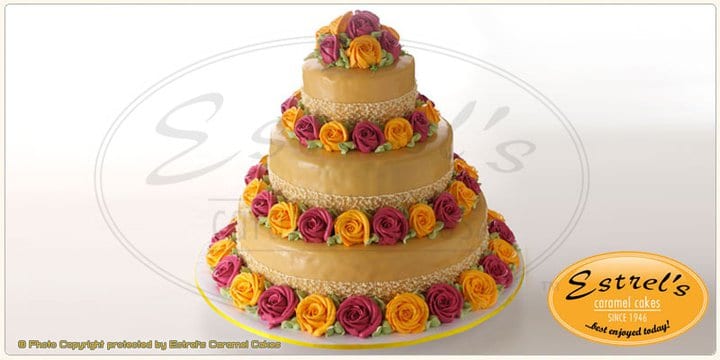 Specialty Cakes
Specialty Cakes are the highlight of Estrel's menu, offering a great variety of delicious cakes. These cakes are carefully crafted by skilled bakers, making sure they taste amazing and look beautiful. Each cake on this menu is special and is meant to make customers happy with both its taste and how it looks. So, whether it's a birthday, anniversary, or any other special occasion, you can pick any cake from this menu and be assured of a satisfying and delightful treat!
Pastries
The Pastries menu is full of yummy treats that are freshly baked and loved by their regular customers. In this menu, you can find a wide variety of delicious pastries to choose from. They have bread rolls, croissants, turnovers, empanadas, and many other delightful treats. These pastries are made with care and taste so good that people keep coming back for more.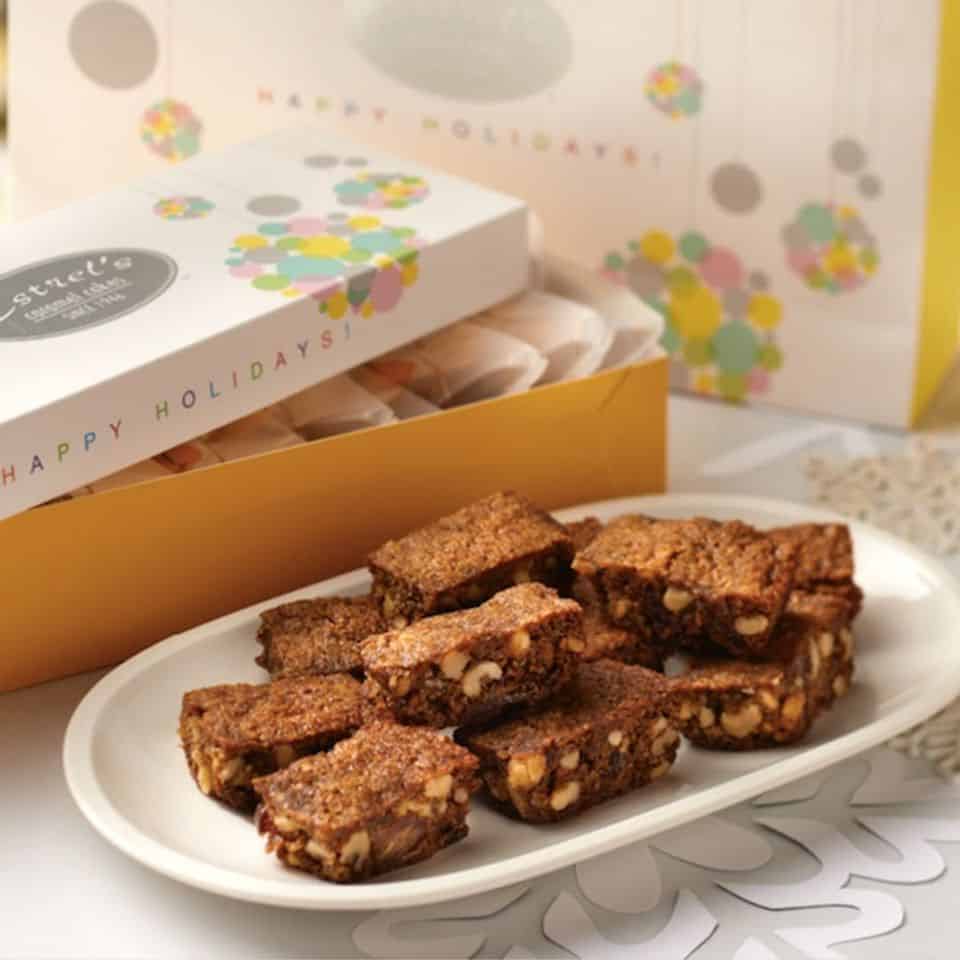 Estrel's Menu Delivery
Estrel's has an online menu that customers can browse from with their phones, tablets, or PCs. Customers can download or directly visit third-party delivery apps and websites to easily order their favorite dishes from Estrel's. For delivery apps, you can simply search for FoodPanda, Lalafood, or GrabFoods. Keep in mind that availability depends on your location.
Social Media Pages
Follow them on social media to stay updated on our latest enchanting creations and special promotions. Join their online community of dessert enthusiasts and share your Estrels experience with #EstrelsMagic. Let the world know why their creations are a must-try for anyone with a sweet tooth.
Facebook: https://www.facebook.com/estrels1946/
Website: https://estrelscaramelcakes.com/pages/topics
FAQs
What types of cakes and pastries do Estrel's offer?
Estrel's offers its customers a wide variety of cakes and pastries that comes in different shapes and sizes.
Does Estrel's provide customized cakes for special occasions?
Yes, Estrel's also offer customized cake for special occasions.
Can I place an order for Estrel's Cakes online?
Yes, have a shop where customers can order cakes online.
Does Estrel's cater to events or parties?
Estrel's also provides catering services for various events and many parties.
Can I find Estrel's products in supermarkets or other retail stores?
Yes, their products can often be found in supermarkets and other retail stores in the Philippines.
Conclusion
Estrel's is a popular bakery in the Philippines that is famous for its delicious and wide-ranging menu of pastries, cakes, bread, and more. This bakery has a long history that spanned several decades hence Estrel's is more popular than other bakeries and is a go-to destination for those that are looking for high-quality baked items. Estrel's offers a delightful selection that caters to different tastes and occasions such as their signature caramel cakes that have become very popular in the country and other Filipino favorites,