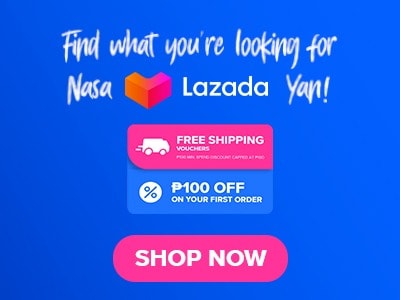 Experience the best of flavors of Greece in this magnifying journey where we bring the flavorful taste of Greece right on your table. This is Oh My Greek and they have been one of the restaurants I have been eyeing for a long time. Come on and join me in what this restaurant is all about and what type of dishes they can show us. I know you are dying to see their menu so here is their out-of-the-world adventure with the Oh My Greek menu.
Below, you'll find the updated list of Oh My Greek menu prices.
Menu Items
Price (PHP)

Gyro Bundles

Gyro Wrap Bundle
305
Gyro Pocket Bundle
316
Gyro Rice Bundle
434

Appetizers

Spanakopita
234
Calamari & Chips
269
Greek Fish & Chips
269

Appetizers

Spanakopita
234
Calamari & Chips
269
Greek Fish & Chips
269
Hot Chips
159
Hot Chips Large
234
Hot Chips Overload
352
Greek Wings
234

Wraps

Chicken Gyro
234
Pork Gyro
234

Pockets

Chicken Gyro Pockets
234
Pork Gyro Pockets
234

Rice

Chicken Gyro Rice
382
Pork Gyro Rice
382
Calamares Rice
328
Greek Fish Rice
328

Pasta

Pastitsio
194

Desserts

Honey & Almonds Loukoumades
100

Greek Coffee

Frappe
141

Beverages

Iced Tea
65
Lemonade
65
Coke
71
Coke Zero
71
Royal
71
Sprite
71
Mineral Water
47

Extras

Cilantro Rice
76
Pita Bread (7 Inches)
71
Tzatziki Sauce
41
Hot Sauce
41
Cheese Sauce
46
Almond
29
About Oh My Greek
Oh My Greek offers you the finest cuisines of Greece giving you all of the authentic ingredients and spices with the finest and freshest of ingredients from their Chicken Gyro to their famous Spanakopita and the pure indulgence of their chocolate and almonds loukoumades. They also offer Gyro Bundles and a wide range of appetizers to give you an enticing experience at Oh My Greek.
Oh My Greek Menu Best Seller
Look no further because I have here the finest and top pick of Oh My Greek that offers you the culinary bliss of Greek cuisine.
Chicken Gyro – One of the popular items in their collection that can be found in Wraps that offer you a flavorful greek pita bread with chicken gyro and a juicy tomato along with cucumbers, and red onion. It also has hot chips on it with a savory tzatziki sauce.
Greek Fish & Chips – The journey of oceanic adventure awaits you here at the bite of their Greek Fish & Chips which features a perfectly battered fish that is fried with their secret seasoning in a citrusy sauce of lemon aioli sauce.
Pastitsio – This pastitsio is a flavorful take on Italian lasagna in a Greek style. It features the flavorful spices of Greece with the fusion of cheesiness and beefiness of lasagna. A must-love in their menu collection.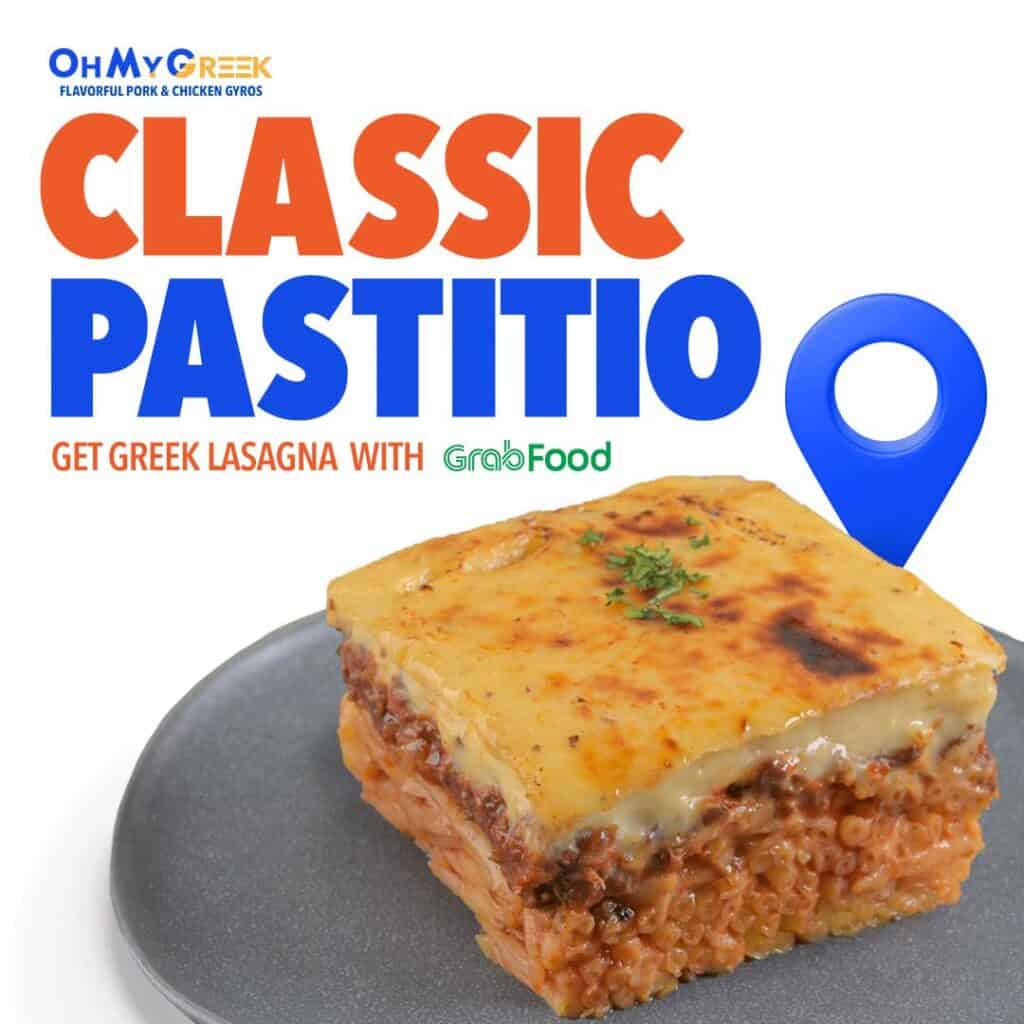 Spanakopita – Enjoy this delightful creation of flaky filo pastry while fully embracing the flavorful spices of spinach, aromatic herbs, and creamy feta cheese that will give you a burst-in-the-mouth experience.
Chocolate & Almonds Loukoumades – Treat yourself by satisfying your sweet cravings with this Greek-inspired mini donut that is generously drizzled in chocolate and perfectly sprinkled with crushed almonds giving you a pure indulgence in every bite.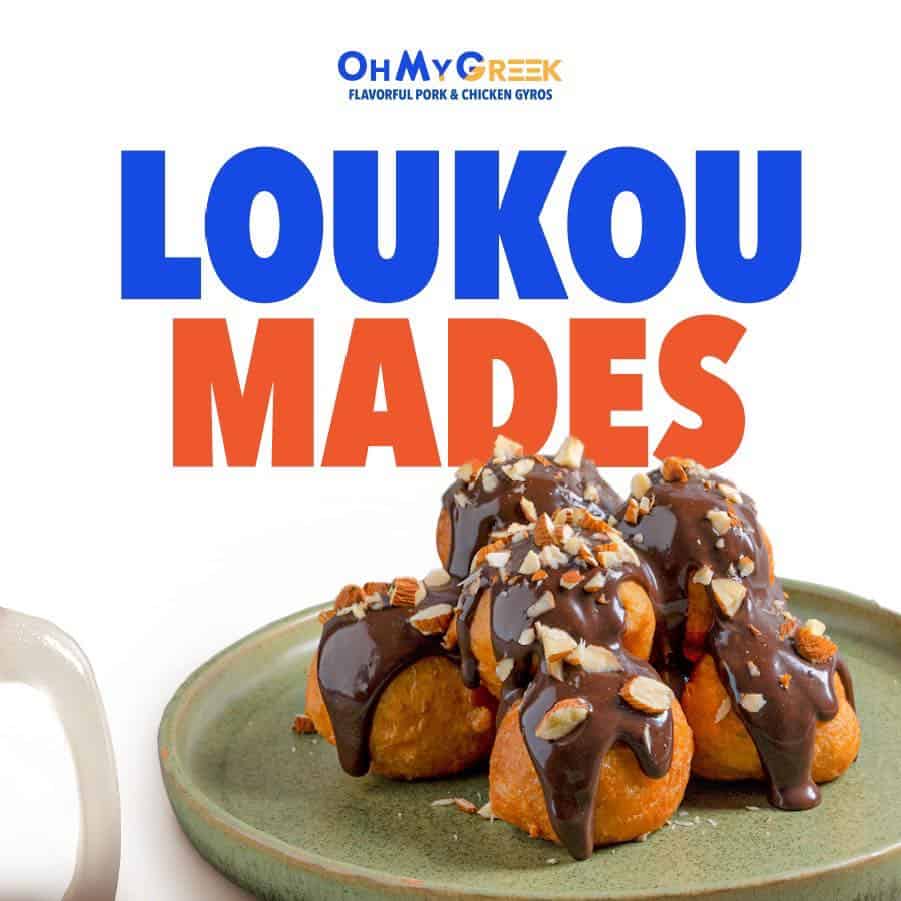 Oh My Greek Gyro Bundles Menu
Brace yourselves to take a flavorful adventure as you savor the mouthwatering flavors of the finest collection of Greek cuisines
Gyro Wrap Bundle – Experience the aroma of Mediterranean bliss with this Gyro Wrap Bundle that offers your choice of succulent pork or a juicy chicken gyro that is wrapped in 7-inch pita bread. This delectable bundle also includes 2 pieces of sweet, crispy loukoumades and a refreshing iced tea.
Gyro Pocket Bundle – This combo bundle offers you your choice of pork or tender and juicy chicken gyro with 2 pieces of flavorful pockets and served with 2 pieces of loukoumades. This combo is accompanied with Iced Tea to give you the finest and most refreshing experience.
Gyro Rice Bundle – Celebrate the finest flavors of this Gyro combo that offers your chosen succulent pork or tender chicken gyro rice with 3 pieces of loukoumades and a refreshing sip of their iced tea.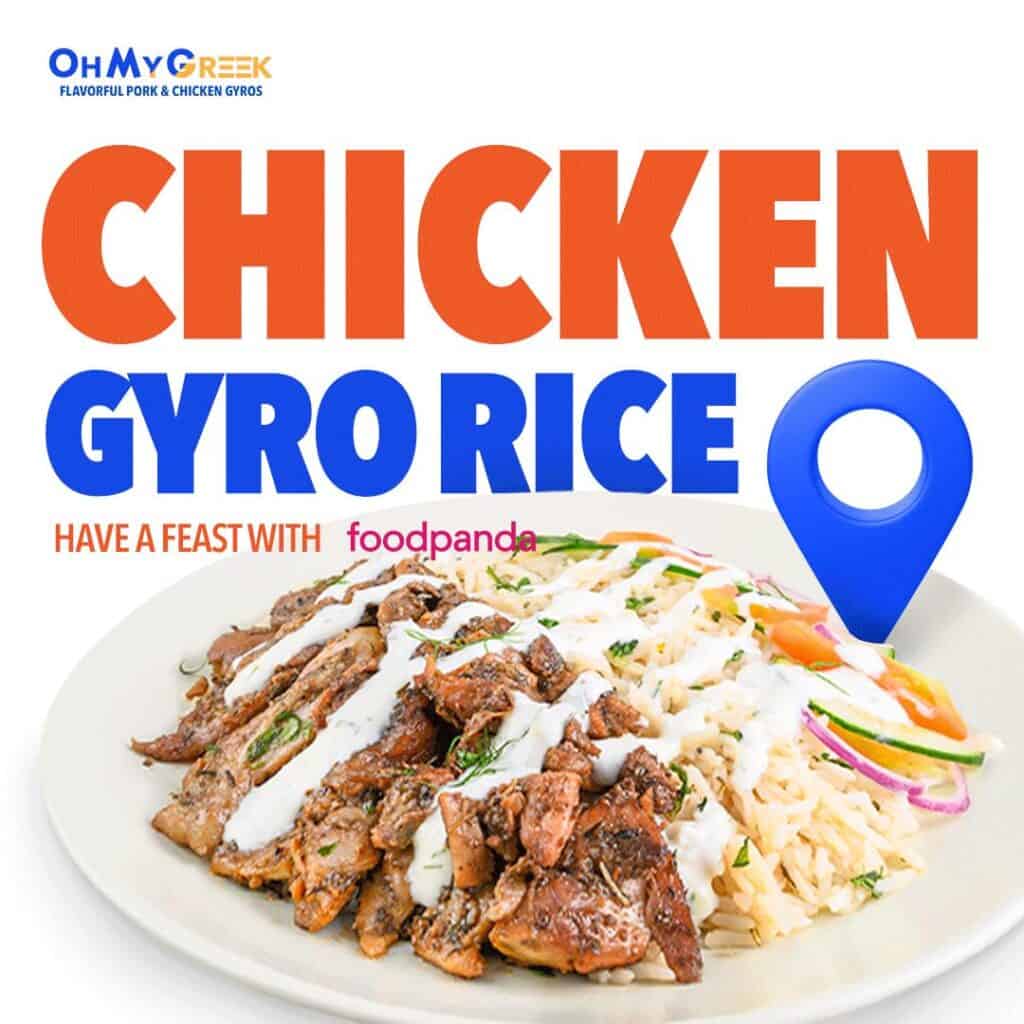 Appetizers
Celebrate your culinary adventure with the amazing appetizers that are waiting for you at Oh My Greek's restaurant. A guaranteed enticing experience as you start with these appetizers.
Spanakopita – It is also mentioned in the previous list of their menu best sellers that offer a delightful Greek pastry experience that features flavorful layers of flaky filo dough in a mixture of spinach and aromatic herbs.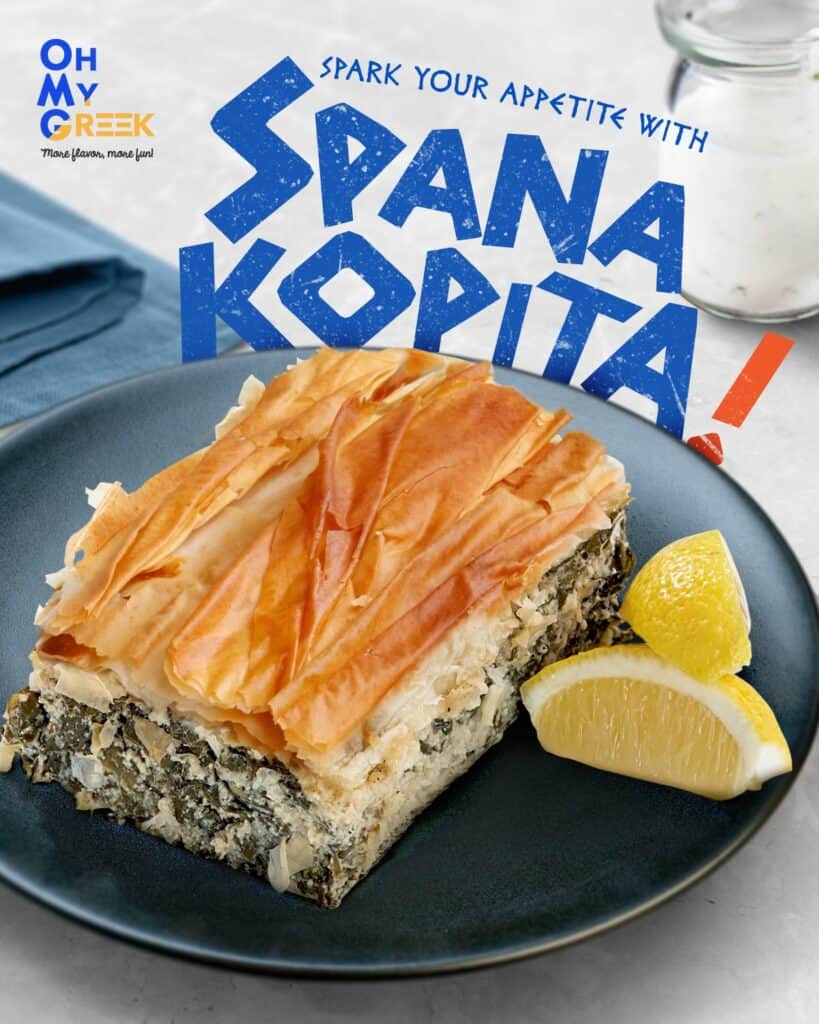 Calamari & Chips – You don't want to miss the crispiness of these flavorful calamari rings that are served with perfectly seasoned potato chips as an appetizer to give you extra spice in your flavorful experience.
Greek Wings – The tantalizing juicy bite of this classic chicken wing menu of Oh My Greek is generously marinated in a medley of Greek spices to give you a fully embraced flavor of Greek wings in every bite. It is served with tzatziki sauce so a savory experience is something to expect in these Greek wings.
Hot Chips – This beloved appetizer offers you a mouthwatering indulgence in their hand-cut potatoes in their special secret salt that adds another flavorful experience in every crunch of these Hot Chips.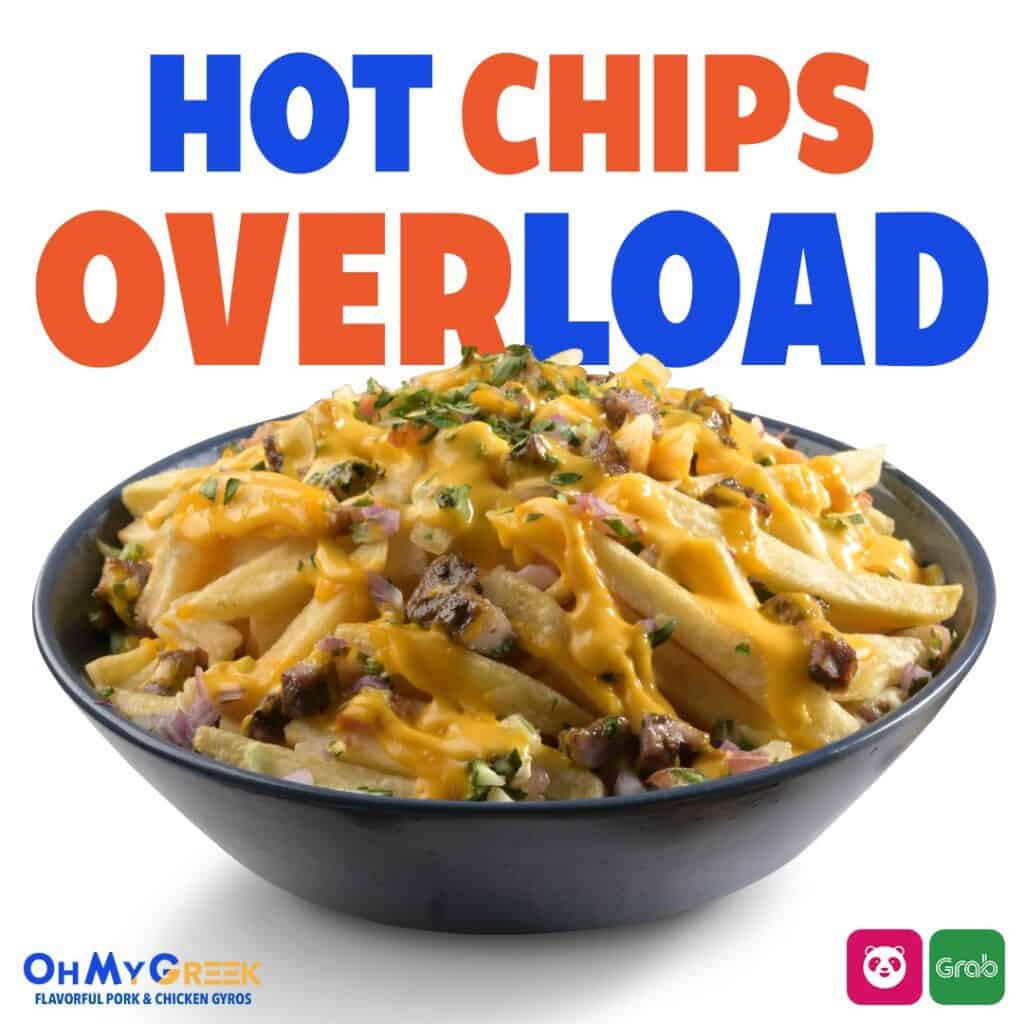 Oh My Greek Menu Delivery
Get your favorite Oh My Greek meals delivered right to your doorstep with their third-party delivery partners such as FoodPanda Philippines that are available in selected areas nationwide. Experience less hassle and an efficient transaction with their service that also offers tons of discount vouchers and great deals that are worth checking out for an extra "sulit" experience.
Social Media Pages
Ready to experience Greece in every bite? Dive into the world of Mediterranean delights with Oh My Greek! Expect a feast for the eyes and palate with exclusive updates, drool-worthy offers, and a glimpse into their kitchen's heart and soul.
Facebook: https://www.facebook.com/ohmygreekph
Instagram: https://www.instagram.com/ohmygreekph
FAQs
What type of cuisine does Oh My Greek offer?
Oh, My Greek offers you a delightful bliss of Greek cuisine with their astonishing collection of flavorful and authentic Greek foods offering you the finest and juicy bite of their savory collection.
What is Oh My Greek is known for?
Oh, My Greek is known for its Wrap collection which includes its famous Chicken Gyro and Pork Gyro as well as for its flavorful pasta and decadent desserts.
What are the operating hours of Oh My Greek?
Oh, My Greek offers you their bold and extra spice of flavorful Greek food from 10 AM to 10 PM Every day.
Who is the owner of Oh My Greek PH?
John-Michael Hilton is the founder of this Greek restaurant that officially launched its first store at SM City Center in the province of Sta. Rosa Laguna.
Conclusion
To conclude everything, Oh My Greek offers you the finest bite and flavorful crunch of Greek menu with their astonishing well-curated meals. Their main highlight is authenticity in Greek cuisines that are crafted with the finest and fresh ingredients. Another factor that I should not miss is the cozy atmosphere they offer that welcomes you into their restaurant. However, I suggest expanding their collection more especially to the products they offer available for food delivery because focusing on such aspects has a great impact on the business's success. I suggest taking an innovative dive into beef menus as well as expanding their wrap and pasta collection. After all, the food they offer is immensely satisfying and It won't surely be my last visit to this restaurant.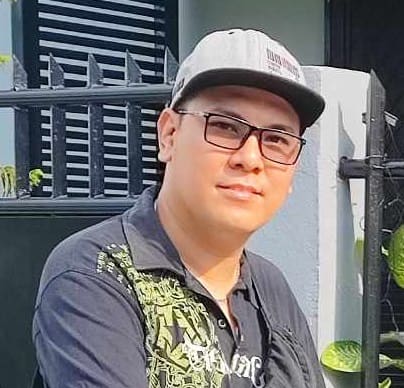 Hi! I'm Nivek Strife, the person who made MenuPH. I'm the one who added most of the popular menus you see on this website, and I really hope you enjoy them! Feel free to check them all out.
Growing up, I was surrounded by lots of tasty foods, like the classic Adobo and the sweet Leche Flan. That love for the many flavors of the Philippines is what got me excited about adding to MenuPH. When I learned how to make websites, I saw the need for a place to show off all the amazing Filipino dishes, and that's how MenuPH started.
MenuPH isn't just a website; it's like a fun journey into food. I've teamed up with famous chefs and found great places all over the Philippines to bring you a bunch of menus that show off the best of Filipino cuisine. Whether you're into the usual dishes or new twists, MenuPH is here to guide you through the rich world of Filipino flavors.
With MenuPH, my aim is to help local businesses, talk about good food choices, and make a group of friends who love food. No matter if you like fancy restaurants or street food, MenuPH has something for you. Come join me on this food adventure as we find great places, taste real flavors, and enjoy the unique food traditions that make the Philippines awesome.