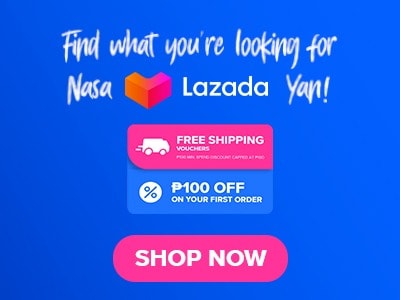 Curious to try a delightful dining adventure that's enjoyable and full of excitement? At The Honey Glaze Kitchen, you're in for a special experience just like no other. Their menu is packed with a variety of delicious options, from cakes to iced teas. You can even take the goodness to go with takeout sets. And if you're looking for a unique and intimate meal with your loved ones or colleagues, the restaurant offers private dining services, making your dining experience truly unforgettable.
Below, you'll find the updated list of Honey Glaze Kitchen menu prices.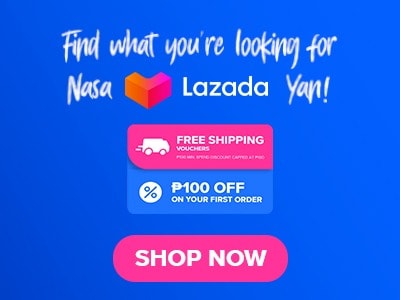 Menu Items
Price (PHP)

All Day Breakfast

Banana Hazelnut French Toast
265
Beef Tenderloin Tapa
365
Classic French Toast
200
Crunchy Cornflakes French Toast
215
Flapjacks + Smoked Bacon
315
French Toast with Eggs
229
In House Smoked Bacon
315
Pan-fried Bangus
285
Vigan Longganisa
300

Omelet

Bacon & Cheese Omelet
210
Chicken Omelet
210
Italian Omelet
210
Mushroom Omelet
220
Vegetable Omelet
185

Pancakes

Banana Hazelnut Pancakes
315
Chocolate Chip Pancakes
250
Classic Flapjacks
270

Appetizers

Bacon cheese Croquette
195
Gambas al Ajillo
325
Salpicao Tenderloin
325
Spinach Artichoke Dip
299
Veggie Wrap
200

Sandwiches

Chicken Sandwich
265
Classic Good Cheeseburger
305
In-house Sandwich
285
Italian Style Hotdog Bun
285
Philly Cheesesteak
305

Main Dish

Baked Cheesy Salmon
465
Braised Beef
480
Chicken Parmigiana (for 2)
355
Chicken Scallopini
305
Chicken with Mushroom Sauce
315
Confit Pork Belly
410
Nut Crusted Salmon & Lemon Sauce
465
Pan Seared Braciola Ala Carte
399
Sauteed Fish Fillet With Tomato Sauce
365
USDA Smoked Beef Belly
450

Pasta

Creamy Carbonara
300
Creamy Truffle Pasta
320
Lasagna
350
Rigatoni Alla Bolognese
310
Spaghetti Al Pomodoro
305

Pizza

All Veggie Extravaganza
279
Pepperoni Classica
325
Pizza Margherita
310
Smoked USDA Beef Pizza
325

Salads

Caesar Salad
300
Mixed Green Salad
345
Pomelo Shrimp Salad
375

Hot Espresso

Americano Large
119
Brewed Coffee Large
99
Cappuccino Large
135
Caramel Latte Large
145
Latte Large
135
Macchiato Large
145
Matcha Latte Large
150
Mocha Large
145
Muscovado Coffee Large
130
White Mocha Large
155

Iced Espresso

Iced Americano (Regular)
110
Iced Americano (Large)
119
Iced Cappuccino (Regular)
135
Iced Cappuccino (Large)
145
Iced Caramel Latte (Regular)
135
Iced Caramel Latte (Large)
145
Iced Coffee (Regular)
90
Iced Coffee (Large)
110
Iced Latte (Regular)
120
Iced Latte (Large)
135
Iced Macchiato (Regular)
135
Iced Macchiato (Large)
145
Iced Matcha Latte (Regular)
135
Iced Matcha Latte (Large)
145
Iced Mocha (Regular)
135
Iced Mocha (Large)
145
Iced White Mocha (Regular)
145
Iced White Mocha (Large)
155
Cold White (Regular)
125
Cold White (Large)
140
Lemonspresso (Regular)
130
Lemonspresso (Large)
145

Juice-Iced Tea

House Blend Iced Tea
105
Hot Chocolate (Regular)
125
Hot Chocolate (Large)
130
Iced Chocolate Drink (Regular)
135
Iced Chocolate Drink (Large)
150
Iced Green Tea
99
Passionfruit
105
Rwanda
125
Winter Melon Honey
105
Mango Berry Cooler
105

Mini Cakes

Belgian Mini Cake
375
Pecan Cheesecake
275
Ube Mini Cake
375

Bread & Pastries

Assorted Ensaymada Box
575
Assorted Soft & Chewy Cookies Tub
700
Banana Bread Loaf
275
Box of 8 Ensayamada
550
Brioche Loaf
170
Choco Banana Bread Loaf
295
Choco -Walnut Fudge Soft & Chewy Cookies Tub
600
Classic Cheese Ensaymada
75
Dinner Roll
275
Double Chocolate Soft & Chewy Cookies Tub
600
Oatmeal Chcolate Soft & Chewy Cookies Tub
600
Sourdough Bread
110
Ube Cheese Ensaymada
85
Wheat Bread
180
Wheat Bread Loaf
255

Signature Cakes

Christmas Cake
1850
Belgian Chocolate Cake
1350
Carrot Cream Cheese Cake
900
Belgian Special Cake
1850
Carrot Walnut Cake
1350
Dulce de Leche Cake
1300
Ube Halaya Cake
1750
JD Belgian Special Cake
2000
Black Velvet Supreme Cake
1550
Carrot Velvet Crunch Cake
2000
Mudpie Cake
2150
Marshmallow Belgian Cake
1400
Salted Caramel Pecan Cheesecake
165
Mango Cake
850
Red Velvet Cake
1350
Rocky Road Cake
2000
Plain Basque Burnt Cheesecake
800
Oreo Mocha Cake
1450

Party Trays

Cebu Lechon Belly
3850
USDA Smoked Beef Belly with Mashed Potatoes Tray
1500
Creamy Truffle Pasta Tray
750
Chicken Parmigiana w/ Mozarella Cheese Tray
800
Chicken w. Mushroom Sauce Tray
900
Braised Beef w/ Mashed Potatoes Tray
1500
Baked Chicken Tray
1500
Baby Back Ribs
1500
Mini Burger w/ Wedges Tray
950
Baked Cheesy Salmon Tray
1500
Baked Cheesy Lasagna Tray
1300
Pomelo Shrimp Salad Tray
490
Chicken Wings Tray
785
Salpicao Tenderloin Tray
850
Baked Mac Tray
1150
Baked Spaghetti Tray
1200
Rigatoni Bolognese Tray
700
Creamy Carbonara Tray
750
Confit Pork Belly w/ Mashed Potatoes Tray
1500
Mixed Green Salad Herb Cheese Croquette Tray
490
Caesar Salad Tray
450
Dinner Roll
275
Spaghetti Al Pomodoro Tray
650
Mini-Bacon Cheese Croquette Tray
525
Creamy Beef Truffle Large Tray
2500
Herb Cream Chicken Large Tray
1500

Takeout Meals

Chicken Katsu Bowl
250
Chicken Katsu Cheese Set
300
Chicken Mushroom Set
310
Chicken Parmigiana Set
310
Chicken Wings Set
300
Pork Tonkatsu Set
300
Smoked Bacon Set
300
USDA Smoked Beef Belly set
315
About Honey Glaze Kitchen
Honey Glaze Kitchen was founded by Pastry Chef Aileen Conde in 2009. She started this business as a home-based cake company that offers fondant cakes specially created for weddings. Her passion for creating elegant and premium cakes lead her to produce cakes perfect for different occasions. With its team's skills, knowledge, and dedication, it became a full-service restaurant offering cakes, pastries, and other cuisines.
Honey Glaze Kitchen Menu Best Seller
Honey Glaze Kitchen serves different comfort foods and traditional cuisines inspired by the culture of different parts of the world. These are some of the best sellers of this restaurant that its patrons always seek as they consistently impress their palate.
Bacon Cheese Croquette – It is made with fried mashed potato balls and delicious bacon and cheese. This highly palatable croquette can be enjoyed as an appetizer or snack and will surely boost your appetite and make your meals more exciting.
Chicken Parmigiana – Chicken Parmigiana is made with pan-fried breaded chicken topped with Pomodoro sauce, a dice of mozzarella cheese, and basil leaf. It is served with an additional Pomodoro sauce that you can use as a dip to make each bite more flavorsome.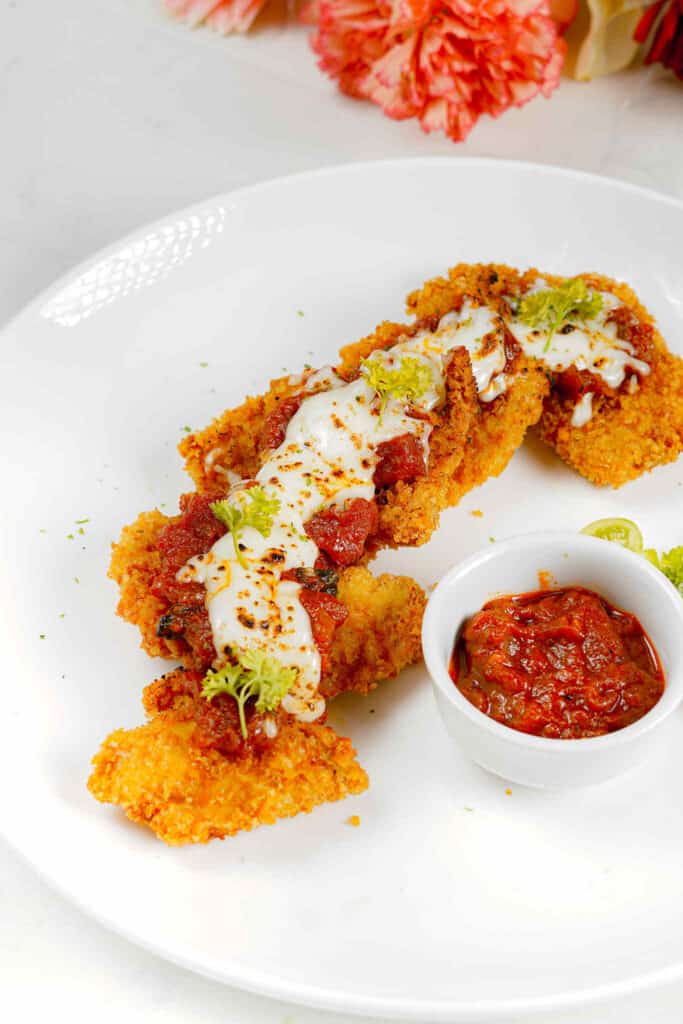 Creamy Truffle Pasta – A crowd-favorite dish and one of the most successful dishes of Honey Glaze Kitchen that keeps customers coming back for more. The creamy truffle sauce cooked with fusilli pasta gives a unique taste to this dish and makes it surprisingly good.
Pan-fried Bangus – Bangus is an all-time favorite Filipino dish loved for its simplicity, crunchiness, and rich taste. The white steamed rice, fried egg, and salsa served with it give diners a complete breakfast meal packed with nutrients and delicious flavors.
Belgian Chocolate Cake – Honey Glaze Kitchen and Bakery is known for its signature cakes menu with a rich taste and moist texture. Pair it with a hot latte to treat yourself to a heartwarming and pleasurable meal, especially during cold weather.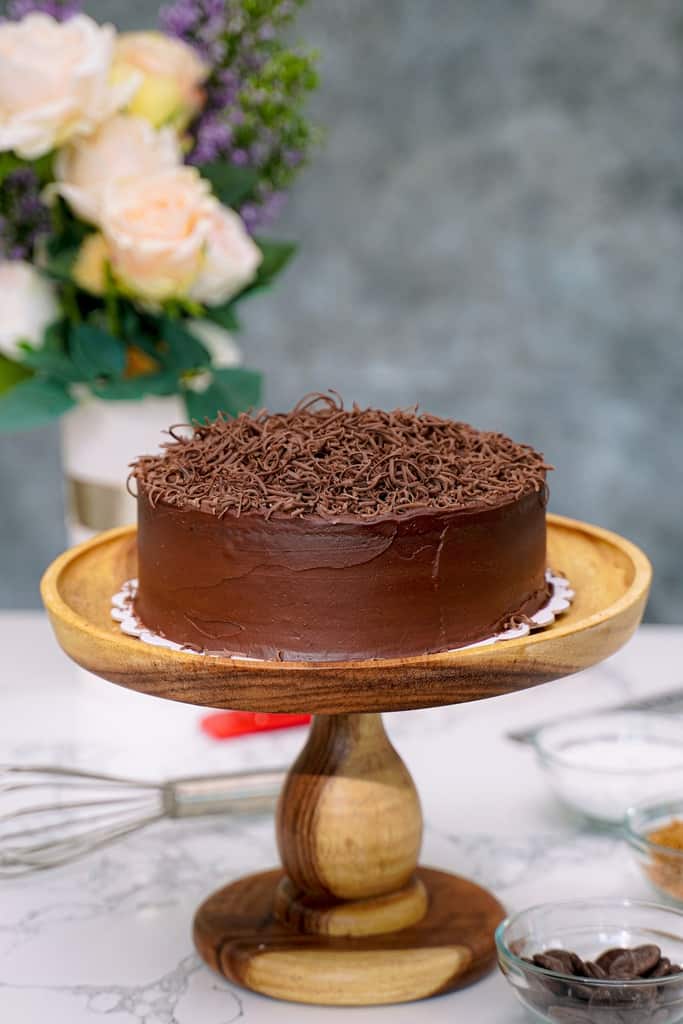 All Day Breakfast
The All Day Breakfast menu of Honey Glaze Kitchen consist of traditional Filipino cuisines such as Tapa, Longganisa, and Bangus served with rice, fried egg, and special salsa. It also provides flapjacks, French toast, smoked bacon, and pancakes in different varieties, so you have many dishes to choose from.  
Flapjacks + Smoked Bacon – It comes with two pieces of fluffy flapjack pancake with an appetizing aroma and smooth texture. The in-house smoked bacon served with it has been cured for five days and smoked for three hours to achieve the perfect juiciness, taste, and texture. The sunny-side-up fried egg that completes this meal has a crispy edge and velvety egg yolk.
French Toast with Eggs – French toast is one of the popular foods enjoyed at breakfast as it is filling and tasty. This breakfast meal comes with two pieces of thick-cut brioche bread glazed with maple syrup and served with scrambled eggs.
Vigan Longganisa – You do not have to go to Vigan to taste the goodness of their popular Longganisa, as this restaurant offers this delicious delicacy with an authentic taste. It comes with white steamed rice garnished with herbs, sunny-side-up egg, salsa, and a special sauce.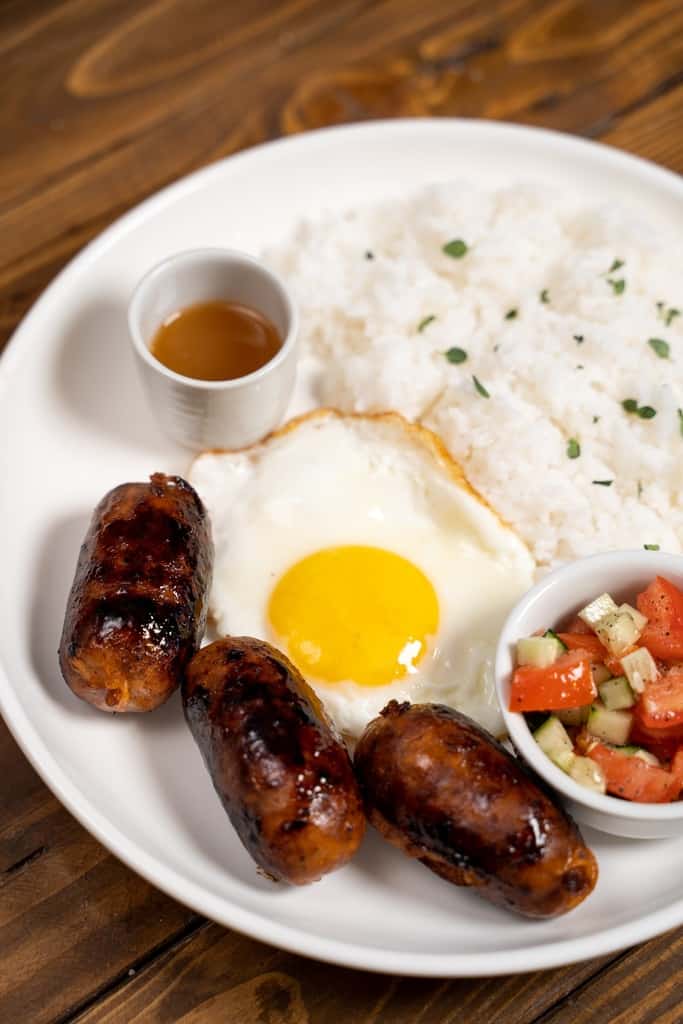 Honey Glaze Kitchen Menu Omelet 
Honey Glaze Kitchen offers various rolled omelet cuisines, such as bacon & cheese, vegetable, chicken, and mushroom. These omelet dishes appeal to all ages as they are cut into bite-sized pieces and are aesthetically pleasing.
Chicken Omelet – A delicious omelet made with tender and juicy chicken bites, red onion, tomatoes, cheddar cheese, and toasted bread. The taste and textures of the ingredients in this cuisine blend wonderfully, satisfying each bite.
Bacon & Cheese Omelet – Bacon and cheese are the special fillings of this rolled omelet. The customers love this dish as the umami-rich flavor profile of bacon matches well with the creaminess of the cheese.
Vegetable Omelet – It is a nutritious and flavorful cuisine with bell peppers, onions, cheese, and eggs. The bell peppers impart a vegetal and sweet taste, while the onions add a depth of flavor to this omelet.
Main Dish
The main dishes offered by Honey Glaze Kitchen consists of chicken, salmon, beef belly, and fish fillet. These hearty cuisines are pleasing to the senses as they have a creative plating presentation and delicious taste to satisfy your cravings.
Baked Cheesy Salmon – Treat yourself to this comforting dish from Honey Glaze Kitchen, where salmon is cooked slowly with special ingredients. Patrons love the comforting goodness of this dish as the cream and cheese topped on it makes it pleasing to the palate.
Chicken Scallopini – The tender and juicy chicken breast in this menu of Honey Glaze Kitchen is sliced thinly, seasoned with special spices, coated with flour, and fried until golden brown. It is topped with ham and cheese and doused with white wine sauce to enhance its taste.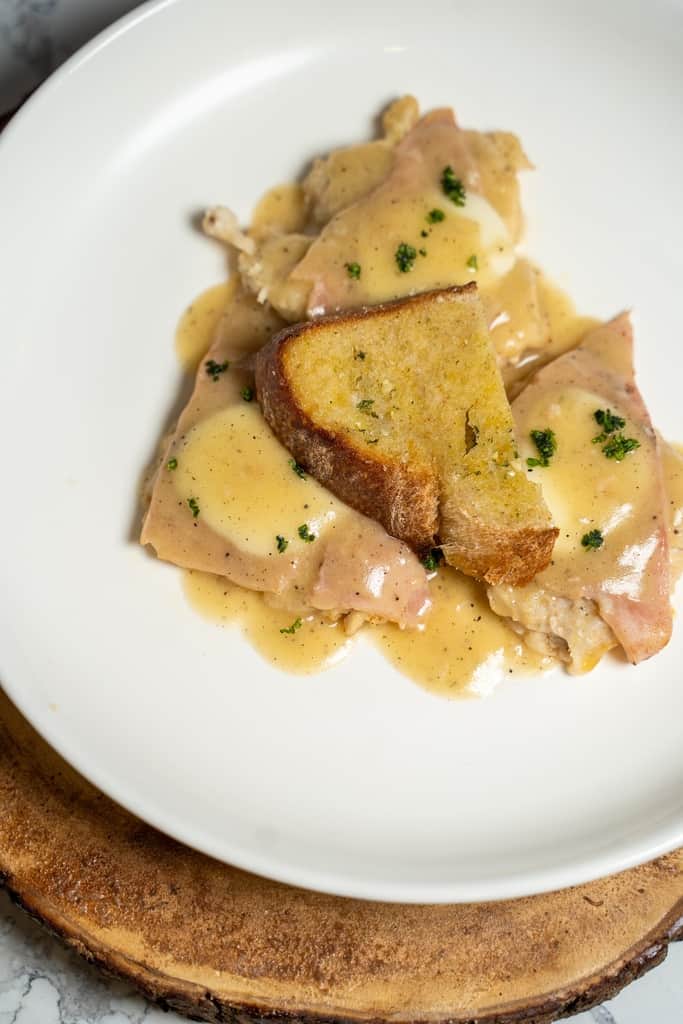 USDA Smoked Beef Belly – One of the flavorful cuisines of this restaurant that you should not miss out on as it is bursting with appealing aromas and appetizing flavors. The beef belly is spiced with special seasonings and cooked for 10 hours, making it tender, juicy, and mouthwatering, and laid on a bed of parmesan cheese potatoes.
Hot Espresso
The Hot Espresso this restaurant offers consists of classic coffee beverages commonly offered in different coffee shops. It serves Brewed Coffee, Muscovado Coffee, Americano, Cappucino, Mocha, Matcha Latte, Caramel Latte, Macchiato, Classic Latte, and White Mocha. These hot espresso beverages are perfect to be paired with your favorite breakfast meal, cakes, bread, and pastries.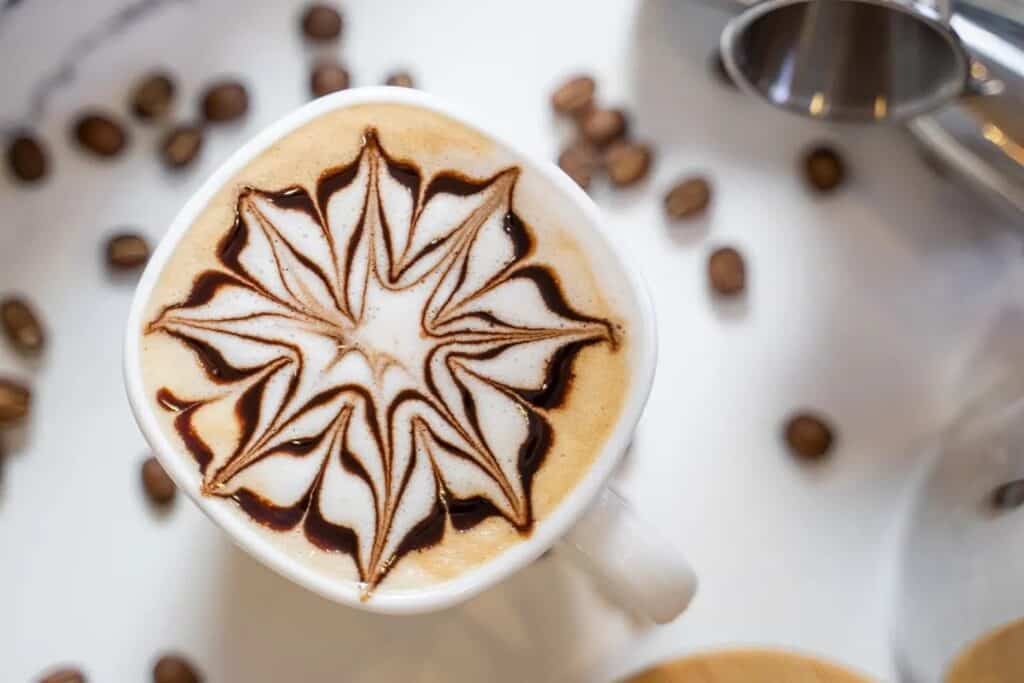 Iced Espresso
Honey Glaze Kitchen also offers Iced Espresso such as Latte, Mocha, Macchiato, Coffee, Cappuccino, Matcha Latte, White Mocha, Americano, Caramel Latte, and Cold White. It also provides lemonspresso, a satisfying drink with lemon added to the classic espresso. The lemon gives a unique twist as it cuts the bitterness of coffee and adds a vibrant note to this beverage.
Honey Glaze Kitchen Menu Delivery
For a delightful treat without leaving your home, simply head to Honey Glaze Kitchen and Bakery's official website from this link. Or find their store on Foodpanda. There, you can effortlessly order your beloved dishes and cakes, relishing their flavors in the cozy embrace of your own space.
Social Media Pages
Get ready to unlock the secrets of their signature honey glaze that adds a touch of magic to every dish. Be the first to know about limited-time offers, special events, and exclusive giveaways that will have you buzzing with excitement. So, start following and liking their social media pages to keep you updated! The links are provided below:
Facebook: https://www.facebook.com/honeyglazekitchen/
Instagram: https://www.instagram.com/honeyglazekitchen
TikTok: https://www.tiktok.com/@honeyglazekitchenph
FAQs
Where is Honey Glaze Kitchen located?
Honey Glaze Kitchen is located at President's Avenue, Sucat, Paranaque, Metro Manila.
What makes Honey Glaze Kitchen's honey glaze unique?
Honey Glaze Kitchen does not use or add honey glaze to its cakes, pastries, and cuisines.
Can I place an order for catering or special events?
Yes, you can place an order at Honey Glaze Kitchen & Bakery for catering and special events.
Does Honey Glaze Kitchen ship its products nationwide?
Honey Glaze Kitchen does not ship its products nationwide, and it is only available for delivery in some areas, such as Metro Manila and parts of Cavite, Laguna, Rizal, and Bulacan.
Conclusion
The Honey Glaze Kitchen menu is known for its signature cakes and delicious cuisines. It is one of the leading suppliers of cakes in Metro Manila, making it a perfect restaurant where you can order special cakes that will make your celebration fun and unforgettable. The classic and modern interior design of this restaurant matches well with the vast array of cuisines it offers, giving diners a relaxing and enjoyable experience.