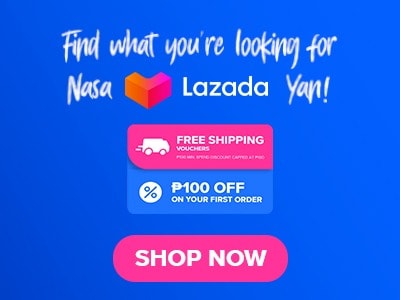 There are plenty of Spanish restaurants in the neighborhood, but not as many as Japanese or Chinese eateries. They often fall into one of two categories: tapas bars or cozy eateries serving traditional Spanish food in a family-style setting. Introducing La Picara menu, a vibrant restaurant at One Bonifacio High Street that serves both tapas and Spanish meals but doesn't quite fit into any of the categories or any other category, for that matter.
According to owner Isabel Calvo, La Picara is Spanish meaning cheeky, and this humorous disregard for convention is evident throughout the whole establishment, including the decor and the cuisine. According to Calvo, the cuisine is 95% Spanish. The cuisine is not what it appears to be since they toyed with the Spanish tastes or the presentation.
Below, you'll find the updated list of La Picara menu prices.
Menu Items
Price (PHP)

Caliente! Caliente! From the Sea

Salsa Verde Lapu Lapu
780
Ventresca Escabeche
690

Caliente! Caliente! From the Ground

Cachopo
890
Beef Cheeks
680
Angus Ribeye
1850
Cochinillo Castellano
890
Glazed Iberico Pork Ribs
1290
Secreto Iberico
990

Tapas

Patatas con Morcilla
340
Patatas Bravas
290
Waffletilla de Patata
340
Laing Croquetas
340
Kimchi Croquetas
340
Adobo Croquetas
340
Croqueyaki
340
Sisig Pibil Tacos
340
Gambon Al Ajillo
470
Pulpo
380
Pulpitos Encebollados
460
Chopritos
340
Siomai de Carrillera
380
Beef Tartare
590
Callos A La Manilena
490

Las Chachinas

Mixto Platter
1290
Jamon Iberico Altadehesa
890
Jamon Iberico
1440
Chorizo Bellota Pedroches
580
Mouse Temptation
490

Fresh and Cherry

Baby Eggplant Salad
390
Ensalada De La Casa
420
Burrata
590
Tartare de Salmon
590
Scallop Ceviche
490

Thug Paellas

Chili Crab Paella
890
Lobster Paella
1670
Paella Negra
940
Paella Inasal
860
Vegetarian Paella
790
Truffle and Mushroom Paella
1190
Bone Marrow Meloso Rice
620
Iberian Pork Fideua
980

Side Dishes

Japanese White Rice
65
Pan Pan
80
Brown Rice from Kalinga
80
Pan Con Tomate
190
Roasted Vegetables
240

Desserts

Arroz Con Leche
280
Pina Y Chocolate
320
Puto Flan De Queso
380

Coffee

Café
140
Café Picaro
320
Granizado de Café
290

D.O Toro

Matsu el Picaro
1450
Matsu el Recio
2695
Matsu el Viejo
5990
Dehesa Gago
1790

D.O La Rioja

Musica en el Camino
1495
Campo Viejo
1525
Beronica Gran Reserva
3790
Cerro Anon Crinza
1390
Marques De Caceres
1690
Roda Reserva
4150
Macan Clasico Vega Sicilia
5300

Rose

Protos
1495
Cuatro Pasos Rosado
1180
La Vie en Rose
1650

Sparkling

Valdivieso
1290
Vilarnau
2150
Vallformosa
2350
Veuve Cliquot
6900
Codorniu
1620
Duval Leroy
4850
Dom Perignon
18900

Portugal

Amnesia
1590
Quetzal reserva
4350

France

Rive Droite
1050
Chateau Haut-Terrason
1525
Colombelle Rouge
1050

Australia

Jacob's Creek
2700
Alkoomi
1750
Two Hands Sexy Beast
1460

USA

Bread and Butter
1990
Liberated
1460
Beringer
1450

Chile

Bodega Valcanes
1950
Vergamonte Reserva Organic
1790

Red Wine by the Glass

Matsu el Picaro
370
Protos Ribera del Duero
420
Emilio Moro Finca Resalso
390
Rive Droite
290

White Wine by the Glass

Mara Martin
360
Pablo Claro
290
Casado Valle Vinho Verde
340
Mica Vinho Verde
380

Sparkling by the Glass

Codorniu
570
Protos Roble
1690
Cepa 21 Hito
2050
Cepa 21
3460
Alexander vs The Ham Factory
5590
Finca Resalso Emilio Moro
2200
Emilio Moro
2990
Corimbo Bodegas La Horra
3100
Pruno
2270
Alion, Vefa Sicilia
9990
Vega Sicilia
17900
About La Picara
Isabel Calvo, a Spanish expat, is one of the primary architects of this trendy eatery. She underlined throughout the interview that the road wasn't as simple as pie for her. She said that when people suggest that if you work hard enough, your goals will come true. Four years ago, Isabel moved to the Philippines to start a job at Instituto Cervantes. She fell in love with this nation and decided it was time to go forward and build a restaurant after a brief stint selling some traditional Spanish foods at the Salcedo and Legaspi weekend markets. She was aware that there was a preconceived image about what Spanish restaurants were all about, therefore her idea was rather original.
She encountered two additional foreigners along the road, Felipe Diaz and Ben Arnold, and a Filipino entrepreneur named Shav Halley who helped the restaurant become more than just a pipe dream. Together, the four of them worked on every little detail. Isabel created the whole cuisine with the assistance of their head chef, Bernardo, a Spanish expat. You'd be astonished to learn how they were able to reimagine their menu items while being a Spanish restaurant.
La Picara Menu Best Seller
Kimchi Croquettas – All wagers on the table are void. The crispy-fried croquettas used in Calvo's rice foundation are filled with kimchi for a hint of spice and are inspired by salmon nigiri. Salmon that has been smoked on top adds a richer taste. Their variation of nigiri with salmon on top uses croquetas rather than rice and is a popular favorite called Kimchi Croquetas. It literally melts on your tongue and has a touch of fish.
Waffletilla de Patata – This La Picara menu resembles a picture-perfect waffle made of flour. Because of the potatoes, this waffle is lighter than your typical morning waffle, and waffle fans contend that the ridges retain maple syrup and butter better than pancakes. Similarly, you won't be able to get enough of the Waffletilla and the Sriracha mayo and parsley aioli that are served with it. This is a tortilla that is presented like a waffle and is served with parsley aioli and sriracha mayo. Even though this dish is already rather filling, the extra carbohydrates for the day are worthwhile.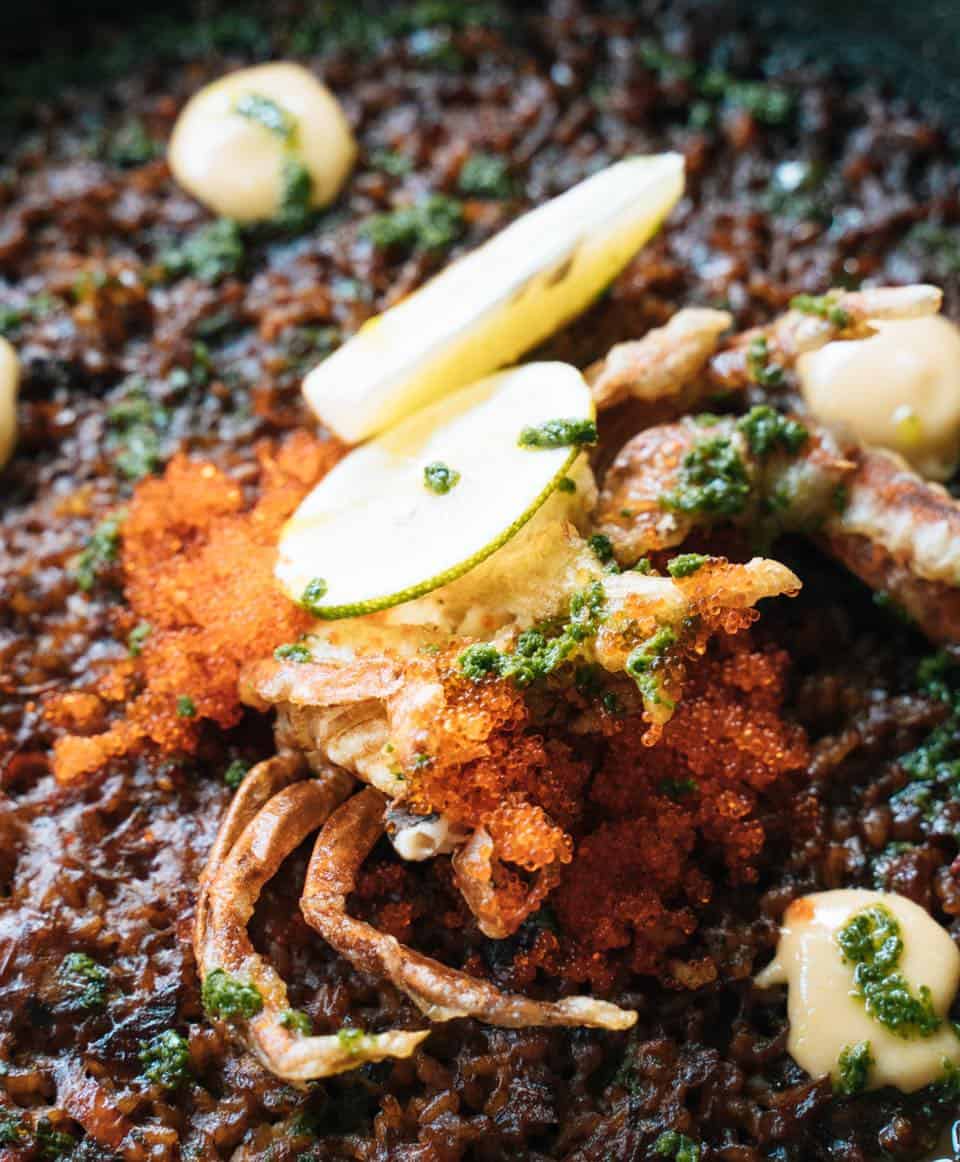 Chili Crab Paella – This one has the crispy, caramelized rice at the pan's bottom since it is spread quite thinly over a cast-iron skillet. Because it was made with crab, the paella is naturally sweet-briny. The addition of soft shell crab on top, together with the heat from the chili, almost makes this dish exclusive to La Picara. The traditional paella is a must-have for any Spanish pleasure. They provide soft shell crab tempura along with their chili crab paella, which those who enjoy spicy cuisine won't want to miss. Its foundation is classic Singaporean chili crab cooked with a thin coating of rice to soak up the spice and create the toasted flavor known as tutong.
Mouse Temptation – Given that the cured cheese is perched atop a genuine mousetrap, it may be among the prettiest meals you've ever seen.
La Picara Menu Best Drinks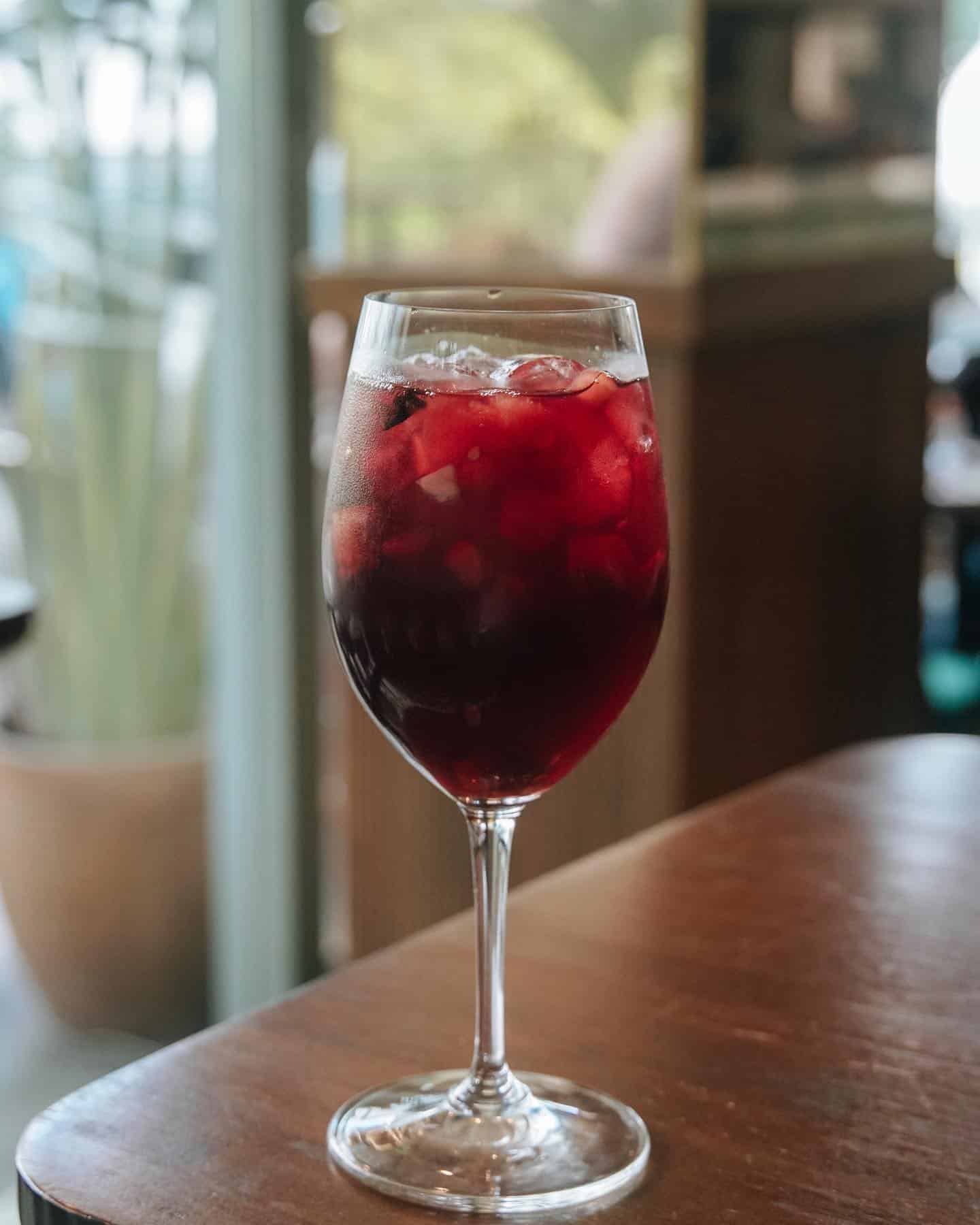 Sangria Picara – This La Picara menu is a red wine beverage flavored with exotic fruits including rambutan, the indigenous lychee, which is one of their best-selling drinks. The addition of fruits gives the traditional drink a delightful touch.
Fresa Colada – Avoid being duped by the Fresa Colada, which at first appearance may like your favorite strawberry smoothie but is really made with Bacardi premium rum.
Chateau Haut Terrasson – The Bordeaux Rouge from Château Haut Terrasson is a very pleasant, light wine that is simple to consume. The vineyard, which is grown in France's Bordeaux area, is situated on a hill with views of the valley of the Garonne River. This specific wine is a blend of 35% cabernet sauvignon and 65% merlot. A robust, medium-bodied wine is the result.
Beringer Cabernet Sauvignon – Beringer Cabernet Sauvignon has a dark maroon appearance. There is hardly much light coming through. When it is initially poured, it has faint legs. It seemed to coat the interior of the glass better and develop more legs after some air. The wine has flowery cherry blossom aromas on the nose. It has a very fresh aroma and little detectable alcohol. The scent wasn't particularly strong, and it wasn't perceptible from a distance.
La Picara Beef Cheeks
These beef cheeks are served with mashed potatoes and saba and are gently simmered in red wine. Cows' cheek muscles are the source of beef cheeks, a particularly tough cut of meat that requires a lengthy, low-temperature cooking process to become soft. It takes on the flavors of the braising liquid beautifully and is stringy when chopped, somewhat like pulled pork.
La Picara Menu Delivery
From its best sellers and best drinks, you can always enjoy this Spanish restaurant in the comfort of your home. It is not a surprise that most restaurants offer a delivery service for their menu items. However, this one does not. You could only order delivery through Foodpanda or GrabFood.
Social Media Pages
If you want to contact them to tell your questions or suggestions, you can reach their team by sending a message via their social media channels. You'll find their official channels below:
Facebook: https://www.facebook.com/lapicaraph/
Instagram: https://www.instagram.com/lapicaraph/
Email: [email protected]
Conclusion
La Picara menu has an unconventional approach to Spanish cuisine and is welcome in a sea of eateries that excel at doing things the traditional way. You can depend on this vibrant new addition to BGC whenever you want to relax and unwind with creative tapas, paella, and more glasses of sangria in hand. From its walls and lights to its tables and chairs, La Picara's total appearance exudes a truly cheeky and eccentric feel. Everything appears to be so brightly colored and vibrant that it will subtly but effectively make you think of a tropical lifestyle. Clearly, she is one feisty lady who has established herself in Manila's dining scene thanks to her uniqueness, genuine love of food, and desire to experiment with tastes.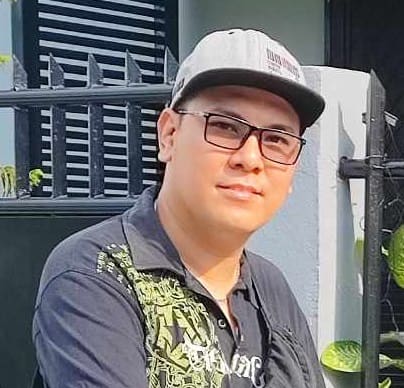 Hi! I'm Nivek Strife, the person who made MenuPH. I'm the one who added most of the popular menus you see on this website, and I really hope you enjoy them! Feel free to check them all out.
Growing up, I was surrounded by lots of tasty foods, like the classic Adobo and the sweet Leche Flan. That love for the many flavors of the Philippines is what got me excited about adding to MenuPH. When I learned how to make websites, I saw the need for a place to show off all the amazing Filipino dishes, and that's how MenuPH started.
MenuPH isn't just a website; it's like a fun journey into food. I've teamed up with famous chefs and found great places all over the Philippines to bring you a bunch of menus that show off the best of Filipino cuisine. Whether you're into the usual dishes or new twists, MenuPH is here to guide you through the rich world of Filipino flavors.
With MenuPH, my aim is to help local businesses, talk about good food choices, and make a group of friends who love food. No matter if you like fancy restaurants or street food, MenuPH has something for you. Come join me on this food adventure as we find great places, taste real flavors, and enjoy the unique food traditions that make the Philippines awesome.