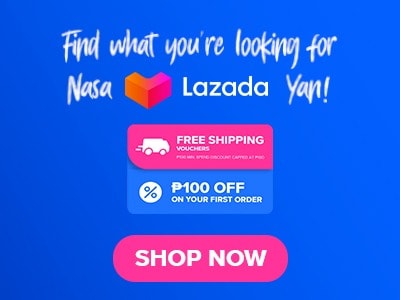 Torch Restaurant is one of Manila's best all-day dining bars and restaurants. Their menu offers a wide variety of dishes that transcend several cuisines. The restaurant's outstanding specialty dishes include oven-baked sushi, marbled angus steaks, and gourmet pizzas. It is a place that is ideal for dates, families, and friends—from breakfast to dinner—due to the relaxed atmosphere and comfort food that they offer. Over the years, Torch Restaurant has evolved their menu into something special that provides the ideal harmony of quiet and busy, accessible but private places, and affordable but delicious foods.
Below, you'll find the updated list of Torch Restaurant menu prices.
Menu Items
Price (PHP)

Favorites

US Angus Tenderloin Medallion with Bacon
684
Beef Belly Shortplate
479
Smoked Baby Back Ribs
494
Baked Napoli Fish Fillet
359
Tartufo Truffle Fettucini
545
Shrimp Arabiatta Pasta
334
Vongole Aglio Olio Spaghettini
362

Starters

Cajun Fries
215
Chili Cheese Crispers
295
Nachos with Salsa
249

Pizza

Gambas Pizza
454
Philly Cheesesteak Pizza
484
White Truffle Sausage Pizza
529
Uncle's Cheese Pizza
474

Sushi

Volcano Roll
472
Cream Cheese Salmon Roll
464
California Roll
344
Bacon Roll
329
Cowboy Roll
459

Beverage

Apaltagua Rose
795
Terranoble Chardonnay
945
Yellow Tail Moscato
1095

Beverage

Soda
64
Water
59
Coffee
69
Tea
69
Juice
79
About Torch Restaurant
Torch Restaurant is a lifestyle center located in the center of the suburb of Alabang. It has an equally symbiotic relationship between Mother Nature and man-made aesthetics in the secret garden that is located in the center of the harmonious commercial and residential communities of Alabang. The secret garden serves as a gathering place for families and friends to meet, enjoy, relax, and most importantly, create good and fun memories. Torch Restaurant is motivated by the qualities that define their neighborhood, fresh, elegant, and warm.
Torch Restaurant Menu Favorites
These dishes are what made Torch Restaurant! They are Torch' signature dishes and one of the reasons people often visit.
US Angus Tenderloin Medallion – This actually refers to the way the meat is cut by the butcher. It is a high-quality beef cut that can be prepared in a variety of ways, such as in dishes that call for smaller beef chunks. Torch prepares these Certified US Angus Beef Medallions by wrapping them in bacon and pairing them with parsley rice and vegetables.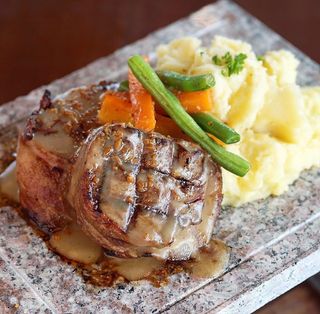 Beef Belly Shot Plate – This high-quality US Angus beef is slowly roasted until it is cooked to perfection. Beef Belly Shot Plate is the best dish for those guests who love fat! Buttered mixed vegetables and garlic parsley rice are served on the side.
Smoked Belly Black Ribs – This mouthwatering smoked pork belly menu from Torch Restaurant is cooked with a dry spice rub and finished with Torch's original homemade sweet barbecue sauce. It is one of the best-tasting beef recipes that you will ever taste! On the side, mixed vegetables and garlic parsley rice are served.
Baked Napoli Fish Fillet – It is an oven baked seasoned cobbler dish that is topped with mozzarella and bread crumbs and drizzled with Alfredo cream. Made with center-cut cod filets that have been salt-cured to have a texture that is ideal for braising.
Tartufo Truffle Fettuccine – Fettuccine spaghetti with sauteed, velvety shiitake mushrooms and a sprinkle of truffle oil. Not its taste, but its scent, provides the bulk of this dish's flavor. It has an intense, acrid, musty, and woody flavor.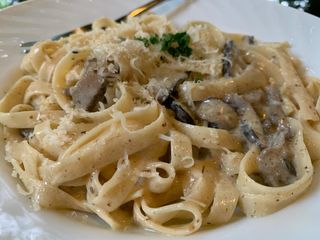 Shrimp Arrabiata Pasta – Sauteed shrimp arrabbiata is a traditional Italian pasta that uses tomato sauce as its base and is served with the guests' choice of spaghetti or fettuccine pasta.
Vongole Aglio Olio Spaghettini – Sauteed cream in garlic aglio olio olive oil spaghetti. The ideal way to consume this dish is to saute them over bruschetta and simply savor its heady mix of mellow sweet flesh flavor.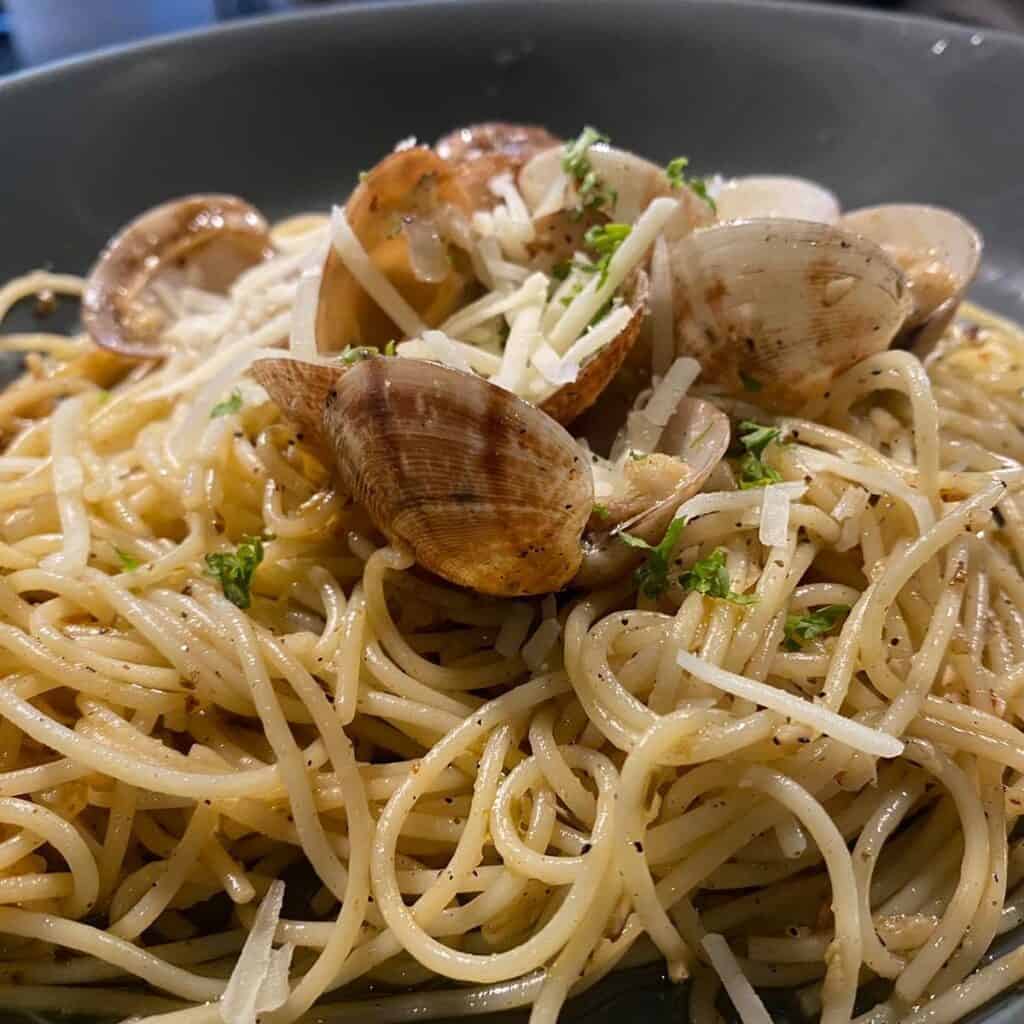 Starters
Torch Restaurant serves the best starters! Ready your palates for your main course with this delectable list of starters!
Cajun Fries – The potatoes are placed on a sizable baking sheet after thoroughly drying them. The potatoes are equally covered after being added to the olive oil, cajun seasoning, and salt.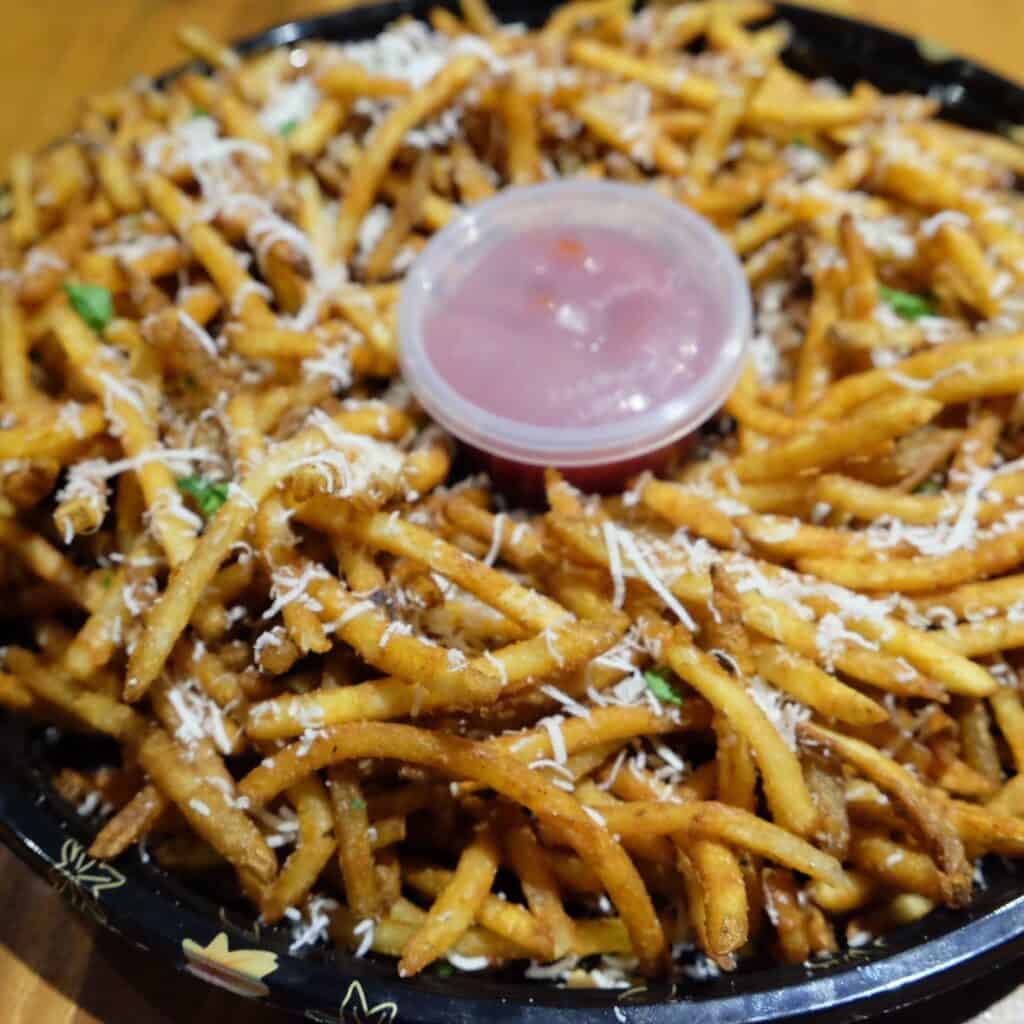 Chili Cheese Crispers – Chili con carne and cheddar cheese are placed inside a fried, breaded green chili. One serving is composed of six pieces of Chili Cheese Crispers.
Nachos with Salsa – Fried tortilla chips that are coated in melted cheese and a variety of other toppings. This Torch Restaurant menu is served with their homemade tomatillo salsa.
Sushi
As sushi has grown popular in the Philippines, guests can enjoy their favorite varieties of sushi menu at Torch Restaurant.
Volcano Roll – Sushi that is made with either shrimp, crab, or tuna is commonly known as a volcano roll. This particular type of sushi is frequently wrapped with nori and sushi rice while filled with cucumber.
Cream Cheese Salmon Roll – The use of cream cheese in sushi has generated a lot of debate. Many individuals personally despite the idea, while others also enjoy it. Although this sushi variety is undoubtedly not conventional, it is clearly very popular.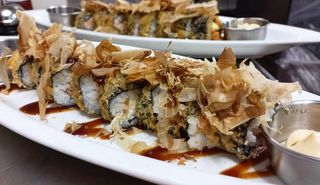 Cowboy Roll – For sushi enthusiasts who don't like seafood, cowboy sushi is the ideal option. It is a style of sushi that incorporates beef as either a filler or topping. This variety of sushi can also use avocado, nori, jalapeno sauce, and sushi rice.
Pizza
While famous for their main dishes, Torch Restaurant also serves delectable pizzas menu that rivals even the best of the names in the pizza industry.
Gambas Pizza – Sauteed shrimp in garlic olive oil is served on top of a thin, crisp pizza with mozzarella cheese. The perfect pizza for all seafood lovers!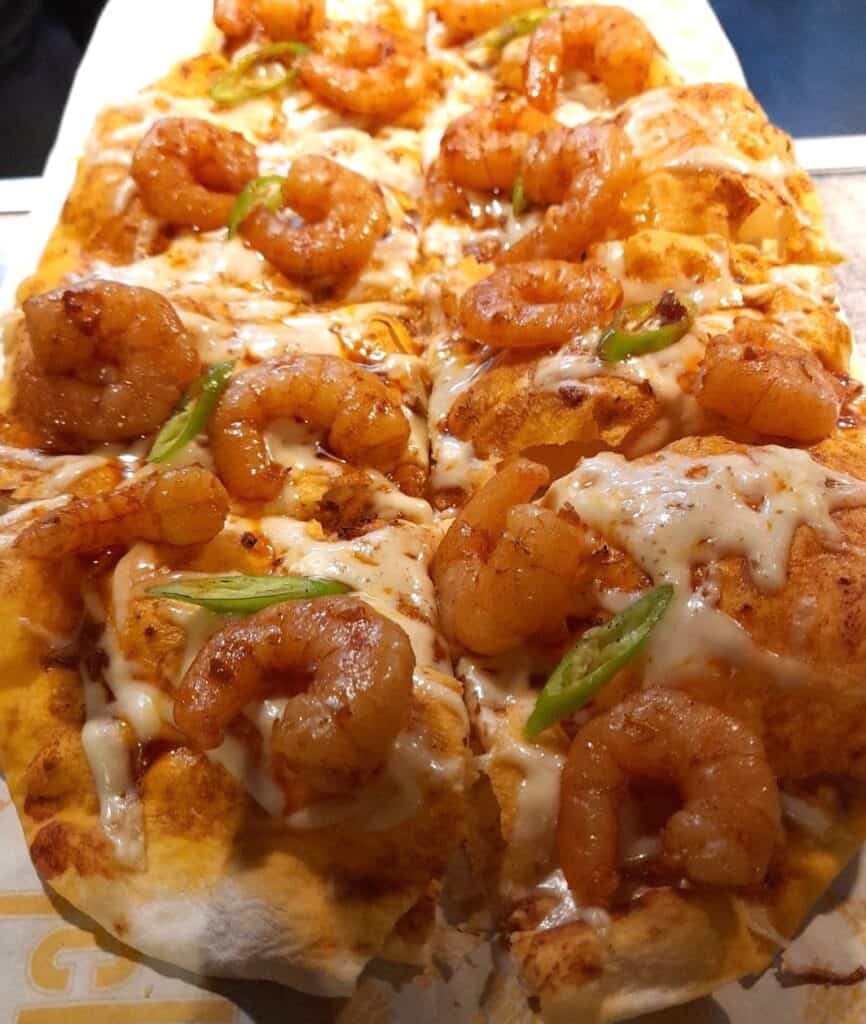 Philly Cheesesteak Pizza – This pizza is made of Philadelphia-style steak, peppers, onions, and pizza sauce. While topped with different kinds of toppings, the parmesan cheese is the most notable one as it greatly boosts its flavor.
White Truffle Sausage Pizza – A decadent topping of grilled Italian sausages and sauteed shiitake mushrooms covered with mozzarella cheese and drenched in olive oil. This Neapolitan-style pizza is strongly flavored with truffle cream!
Uncle's Cheese Pizza – A crisp pizza baked in the oven with mozzarella, cheddar, parmesan, and cheese cream, this pizza is the ultimate pizza overload! This pizza's flavor is further enhanced by the honey that is also served with it.
Torch Restaurant Menu Delivery
Customers who are short on time can now enjoy Torch Restaurant's delectable menu offerings through their delivery services. By downloading the GrabFood or FoodPanda mobile applications on your smartphones, you can easily place your orders and have your favorite Torch dishes delivered straight to your doorstep.
Torch Restaurant Social Media Pages
Ready to indulge in some delectable comfort food? Torch Restaurant has got you covered! Follow and like their social media pages to stay updated on their latest menu offers, exciting deals, and promos. Show your support for this amazing restaurant by connecting with their online community and sharing your dining experiences. Don't forget to visit their restaurant and enjoy their delicious dishes! Follow Torch Restaurant's social media pages listed down below:
Facebook: https://www.facebook.com/profile.php
Instagram: https://www.instagram.com/torchresto/
Email: [email protected]
Conclusion
Their decor is sophisticated and lovely. The restaurant features an open kitchen, a chic and well-lit bar area, and a gorgeous window display. They are also one of the largest restaurants that you'll ever have the chance to go to. If eating indoors isn't your thing, you can also enjoy their well-lit outdoor space with a very beautiful view.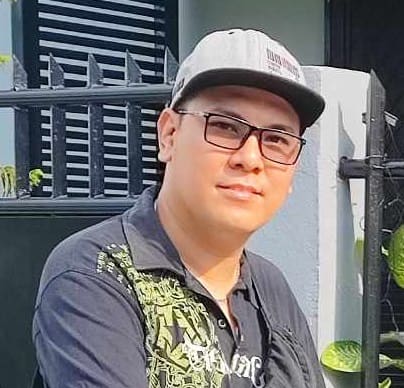 Hi! I'm Nivek Strife, the person who made MenuPH. I'm the one who added most of the popular menus you see on this website, and I really hope you enjoy them! Feel free to check them all out.
Growing up, I was surrounded by lots of tasty foods, like the classic Adobo and the sweet Leche Flan. That love for the many flavors of the Philippines is what got me excited about adding to MenuPH. When I learned how to make websites, I saw the need for a place to show off all the amazing Filipino dishes, and that's how MenuPH started.
MenuPH isn't just a website; it's like a fun journey into food. I've teamed up with famous chefs and found great places all over the Philippines to bring you a bunch of menus that show off the best of Filipino cuisine. Whether you're into the usual dishes or new twists, MenuPH is here to guide you through the rich world of Filipino flavors.
With MenuPH, my aim is to help local businesses, talk about good food choices, and make a group of friends who love food. No matter if you like fancy restaurants or street food, MenuPH has something for you. Come join me on this food adventure as we find great places, taste real flavors, and enjoy the unique food traditions that make the Philippines awesome.