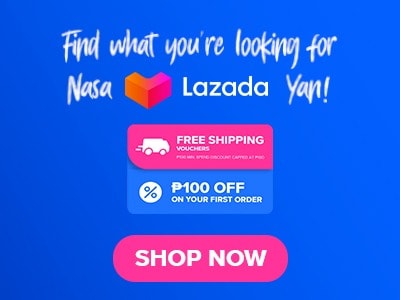 The Fino Deli menu serves Italian and Spanish-inspired cuisines. It is known for the wide variety of wines, cold cuts, and cheeses that it provides. The other dishes that it offers are soup, salad, tapas, pasta, paella, pizza, entrée, dessert, and beverages. There is also create your own platter option that allows you to choose the dishes of your choice. It also offers an exclusive menu for different occasions that will make your moments with your loved ones memorable and unique.
Below, you'll find the updated list of Fino Deli menu prices.
Menu Items
Price (PHP)

Soup

French Onion Soup
245
Mushroom Soup
185

Salad

Caesar Salad (Solo)
225
Caesar Salad (Sharing)
380
Fino Salad (Solo)
285
Fino Salad (Sharing)
489

Tapas

Gambas
375
Garlic Calamares
285
Salpicao
399
Sausage Platter
599
Cheesy Garlic Shrimp
399
Mozzarella Tower
550

Create Your Own Platter

Fino Platter
620

Pasta

Spaghetti & Meatballs (Solo)
290
Spaghetti & Meatballs (Sharing)
550
Seafood Aglio Olio (Solo)
370
Seafood Aglio Olio (Sharing)
580
Chicken Pesto (Solo)
310
Chicken Pesto (Sharing)
564
Carbonara Souffle
350
Truffle Mushroom
365
Lemon Chicken Penne
312
Lemon Chicken Picatta
368

Paella

Paella Valenciana
875

Pizza

Cinco Queso
520
All Meat
560
Pepperoni
510
Prosciutto Crudo
635
Smokey Salmon
650
Honey Classic
510
Fino Garden
510
Garlic Cheese Shrimo
579

Entrée

Grilled Sausage
370
Crema De Lengua
410
Chicken Parmigiana
569
Creamy Parmesan Crusted Salmon
485
Tomahawk Porkchop
689
Fino Ribs
678
Chimichurri Porchetta
599
Filet Mignon
899
*Extra Sauce
50
Ribeye Steak
1450

Dessert

Lemon Cheesecake
250

Add Ons

Plain Rice
50
Fries
85
Grilled Chicken
110
Shrimp
110
Mashed Potato
75
Mushroom Rissoto
210

Italian Soda

Lemon Basil Soda
75
Peach Perfect Soda
75
Kiwi Cooler
75
Mint Lychee
75

Soda

Coke
65
Coke Zero
65
Sprite
65
Royal Orange
65

Coffee

Caffe Americano
85
Caffe Latte
99
Caffe Cappucino
99

Hot Tea

Green Tea
70
Wild Berry
70
Earl Grey
70
Fino Brewed Iced Tea
65
Bottomless Iced Tea
99
Wine Milkshake (Strawberry Merlot)
195
Wine Milkshake (Banana Reisling)
195
Sangria
220

Beers

San Miguel Beer Pale
70
San Miguel Beer Super Dry
85
San Miguel Beer Premium
110
Heineken
110
Stella Artois
165
Hoegaarden
180
Paulaner Orig Muncher
170
Amihan Blonde Ale (Craft Beer)
160
Bottled Water
30
Sparkling Water (Summit Sparkling Water) (330ml)
68
Sparkling Water (Summit Sparkling Water 1L)
127
Still Water (330 ml)
68
About Fino Deli
Fino Deli is a restaurant in Marikina known for offering Italian-Spanish wines and cuisines. It opened on November 2015 to provide diners with high-quality food, wine, and other beverages. Its interior creates a classy ambiance that provides diners with a cozy dining experience. There is also outdoor seating for those who prefer dining in a relaxing environment.
Fino Deli Menu Best Seller
These are the best seller menu of Fino Deli that are loved for their delicious taste and creative presentation.
Fino Ribs – A mouthwatering dish made with fall-off-the-bone baby back ribs that are slowly cooked to perfection. This restaurant specialty is loved for its tenderness and flavorful taste. Mashed potato and corn are also served with it.
Mozzarella Tower – This savory dish is made up of lightly breaded mozzarella cheese served with the restaurant's special pomodoro sauce. It is arranged in multiple layers making it look like a tower.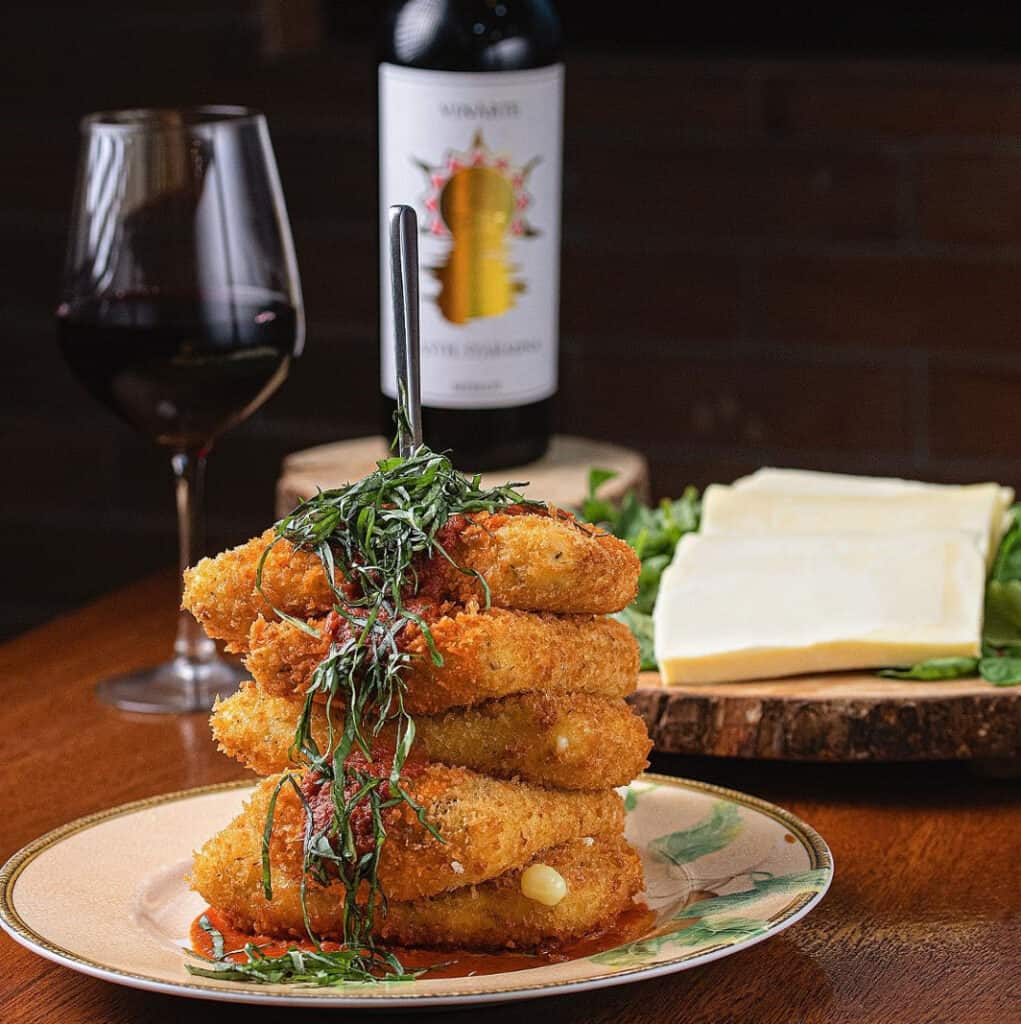 Tomahawk Porkchop – Tomahawk pork chop is expertly grilled and garnished with sweet balsamic sauce and served with mixed grilled vegetables. It also comes with the restaurant's special creamy mushroom risotto.
Carbonara Souffle – This creamy carbonara is made with linguine pasta cooked with parmesan cream sauce, topped with an oozy egg yolk and cloud-like souffle, and served with a piece of baguette.
Cinco Queso – A delectable pizza topped with five kinds of cheese. The parmesan and mozzarella cheese drips as you pull out each slice. The cheddar cheese creates a rustic texture and the cream cheese burst out making every bite delightful. Blue cheese completes this dish as it goes well with the texture and flavors of the other cheese making this dish a bestseller.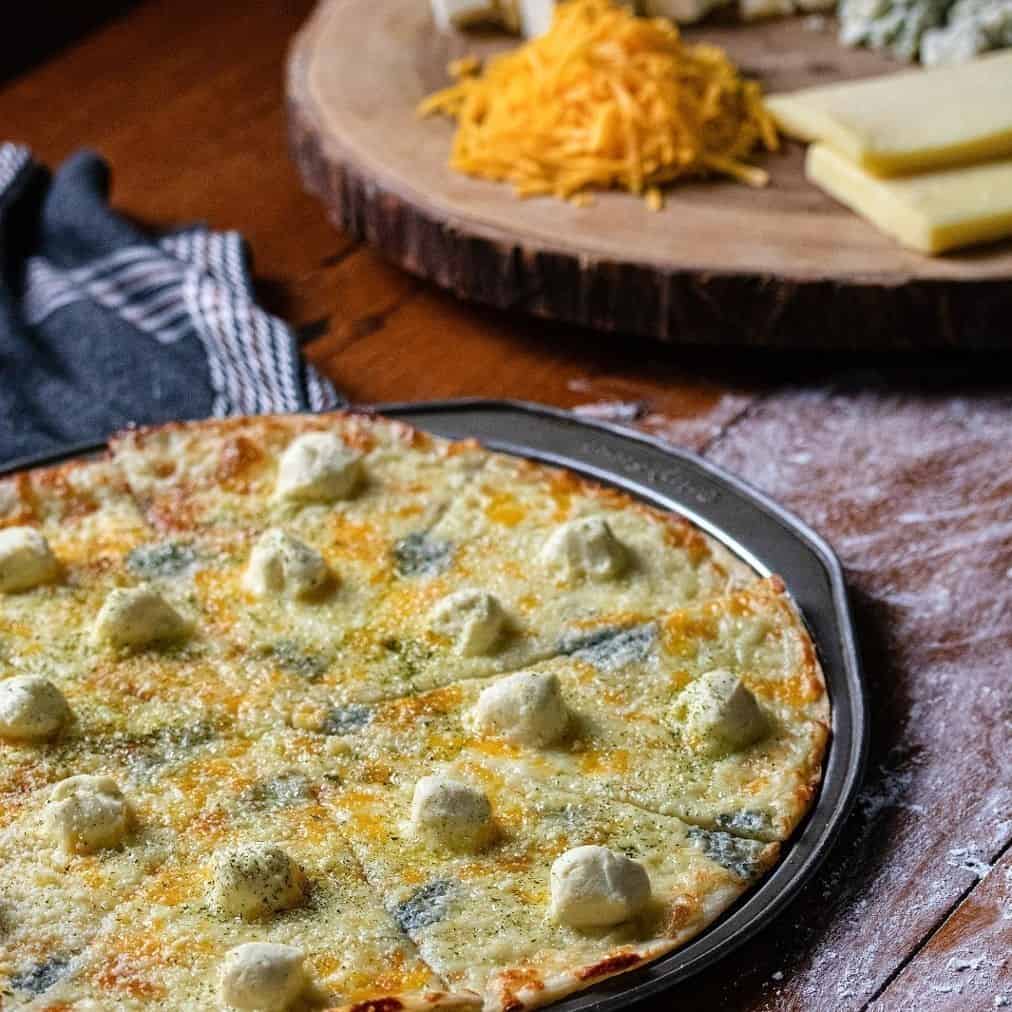 Tapas
These tapas of Fino Deli are composed of light and savory meals that are perfectly paired with wine.
Gambas – This is a traditional Spanish dish where shrimp is cooked with other special ingredients. It is typically consumed as an appetizer or snack but also works well as a great main dish paired with rice.
Garlic Calamares – It is one of the popular street foods loved for its aroma, crunchiness on the outside, and tenderness on the inside.
Salpicao – A delightful dish where beef is stir-fried in special seasonings and spices. It is one of the appetizer menus from Fino Deli that always pleases the crowd with its fantastic flavor.
Sausage Platter – This platter comes with slices of sausage that are cooked in the restaurant's special blend of ingredients and spices.
Cheesy Garlic Shrimp – Shrimp is cooked with Fino Deli's special cheese sauce making it creamy and delicious. This fancy and flavorful dish is ideal for seafood fanatics.
Pasta
Fino Deli offers traditional yet innovative pasta dishes that are has a distinctive taste as it is packed with flavors.
Spaghetti & Meatballs – An Italian-American dish made with pasta, meatballs, and Fino's special blend of sauce.
Seafood Aglio Olio – This Fino Deli menu is made with linguine pasta that is cooked with olive oil and fresh garlic. The sauteed mussels and shrimp are also topped in this dish making it extra delightful.
Chicken Pesto – A classic pasta dish where fettuccine pasta is cooked with pesto and other special ingredients. It is topped with grilled chicken breast.
Truffle Mushroom – The earthly, creamy, and rich flavors of this dish set it apart from other pasta dishes.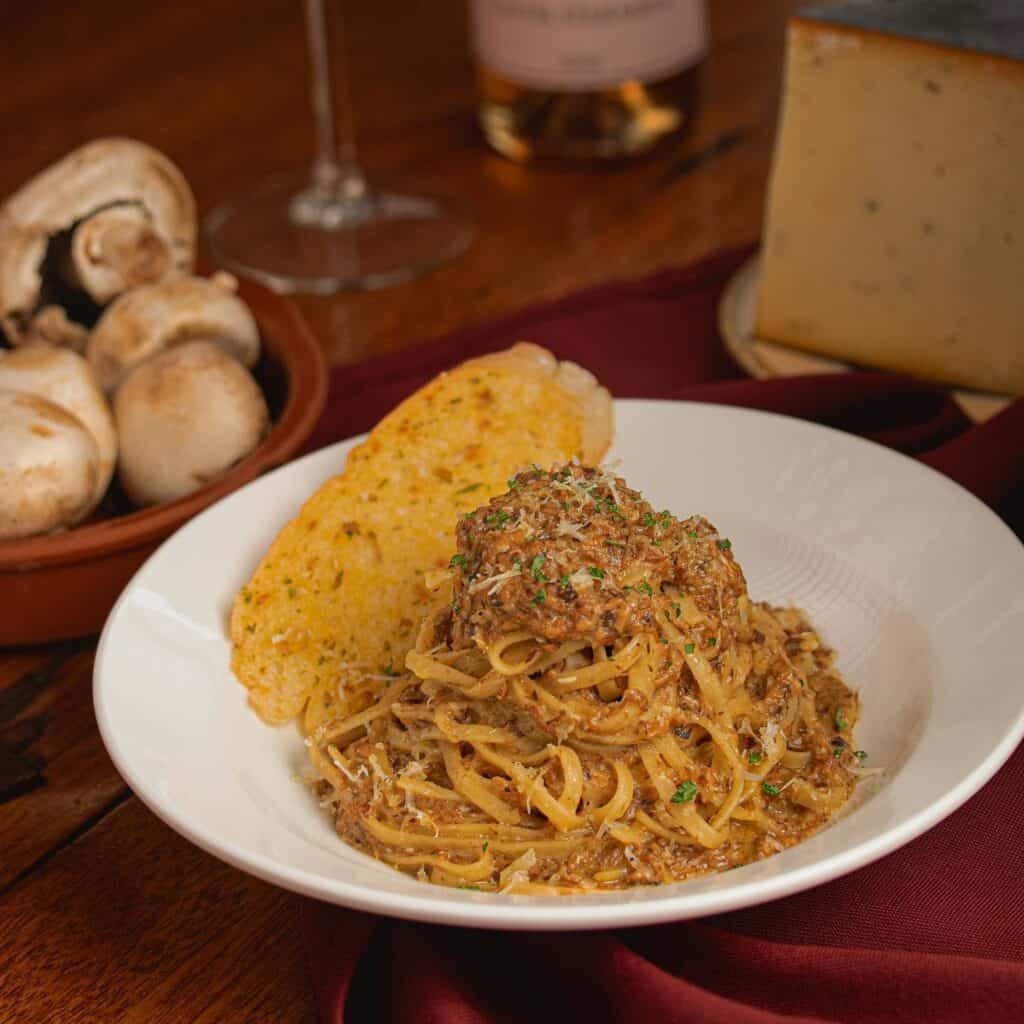 Lemon Chicken Piccata – This delicious pasta dish is topped with slices of chicken and lemon.
Pizza
These scrumptious pizzas of Fino Deli are best paired with pasta as the taste and texture of these dishes complement well with each other.
Garlic Cheese Shrimp – A mouthwatering pizza that is topped with shrimp, cheese, and garlic. Its delicious, creamy, and garlicky flavors never fail to delight pizza lovers.
Fino Garden – This pizza is ideal for vegetarians as its toppings consist of cucumber, tomatoes, bell pepper, onions, and other special ingredients.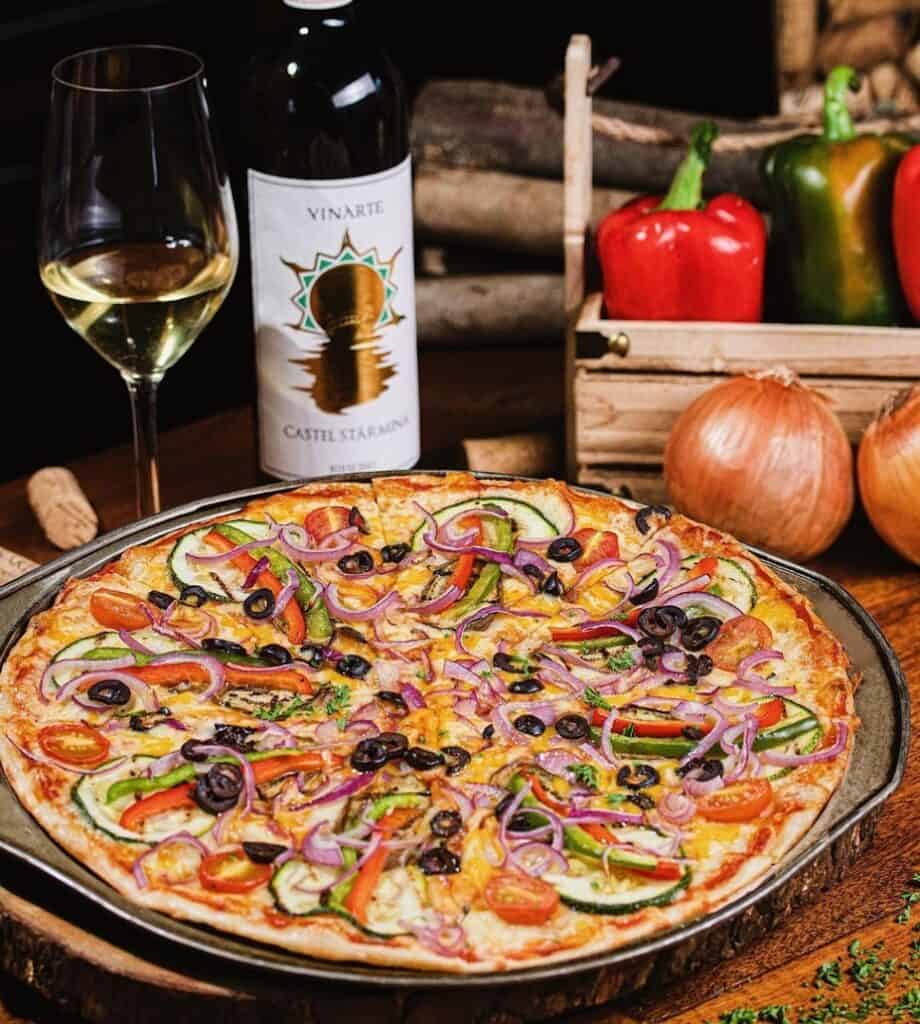 All Meat – It is perfect for meat lovers as it is made up of Pepperoni, Prosciutto, Salami Milano, Fennel Meatballs, and Bacon.
Soup
Fino Deli offers French Onion Soup and Mushroom Soup that can warm up your day. These heartwarming and delicious soups are packed with flavors and perfect for cold weather. It is also a versatile dish as it can be enjoyed at any time of the day and can be paired with other dishes.
Salad
Fino Deli provides a nutritious and delicious salad menu that is great for those who want a light meal and follow a healthy diet. It offers Caesar Salad consists of fresh ingredients that go well perfectly together. The other salad that it provides is the Fino Salad which consists of mixed greens and tarragon vinaigrette with seared herb-crusted tuna toppings. These salad dishes are a perfect choice for those who want a healthy dish that is bursting with delicious flavors.
Create Your Own Platter
This Create Your Own Platter feature of Fino Deli allows you to freely choose the dishes that will satisfy your cravings. The platter consists of 5 kinds of cheese and 5 cold cuts of your choice. The cheese options are Danish Blue, Pecorino, Gruyere, Dutch Goat, Truffle, Gouda, Parmigiano, Maasdam, and Spanish Manchego. The cold cuts choices consist of Salame Milano, Farmer's Ham, Italian Prosciutto, Beer Sticks, Salami Napoli, Spanish Salami, Pastrami, Pepperoni, and Jamon Serrano.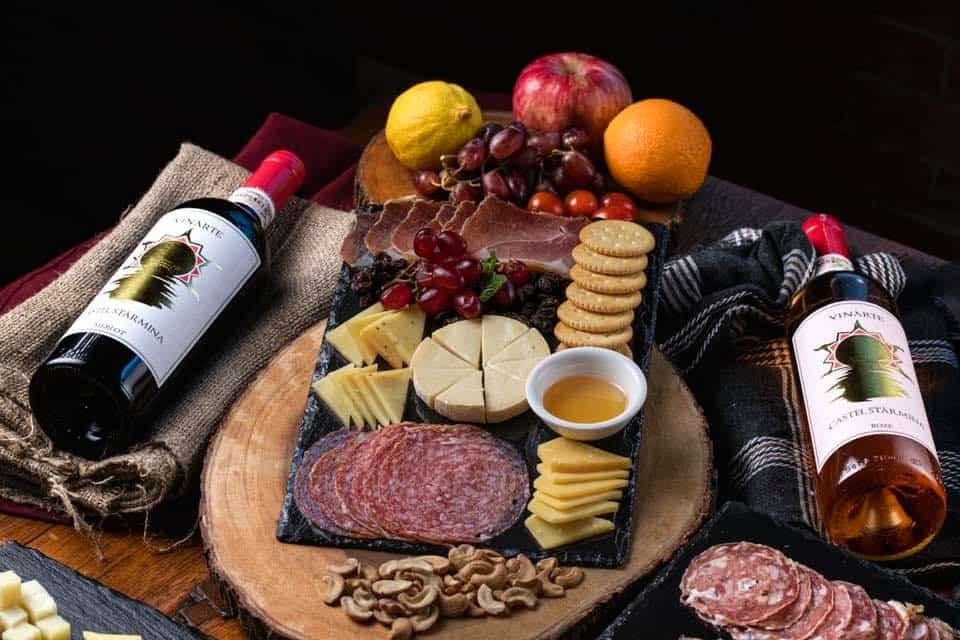 It is ideal for those who want a customized platter that can give them a unique dining experience. This is also an economical choice as it can prevent food wastage because it consists of dishes that will surely be loved by everyone.
Fino Deli Menu Delivery
The menu of Fino Deli is available for dine-in, outdoor seating, and in-store pickup/delivery. You can call them at 0906-3884248 or (02) 8997-5024 for reservations, menu requests, orders, and inquiries. It is open from Tuesday to Sunday (11:30 AM to 11:00 PM), but the last call is until 10:30 PM only.
Fino Deli Social Media Pages
Discover the most current menu options, special discounts, and exciting promotions by staying connected with us on social media and checking out our website. You won't want to miss out on our exclusive deals and limited-time offers, so make sure to follow and like our social media pages and visit our website regularly. You can easily access our social media pages and website by clicking on the links provided below. Keep yourself in the loop with all the latest updates by hitting that follow and like button today!
Facebook: https://www.facebook.com/finodeli
Instagram: https://www.instagram.com/finodeli.ph/
Email: [email protected]
Conclusion
The Fino Deli menu is perfect for everyone as it offers a lot of dishes and beverages that are suited for all ages. Its customers recommend the restaurant for its accommodating staff, great-tasting food, wide selection of wine, enough parking space, and relaxing ambiance. Diners also commend the servers for suggesting ideal food portions based on what they can consume to make their dining experience more satisfying and economical.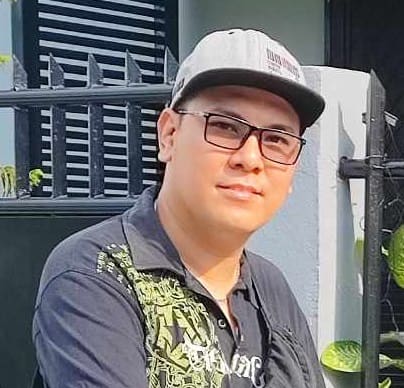 Hi! I'm Nivek Strife, the person who made MenuPH. I'm the one who added most of the popular menus you see on this website, and I really hope you enjoy them! Feel free to check them all out.
Growing up, I was surrounded by lots of tasty foods, like the classic Adobo and the sweet Leche Flan. That love for the many flavors of the Philippines is what got me excited about adding to MenuPH. When I learned how to make websites, I saw the need for a place to show off all the amazing Filipino dishes, and that's how MenuPH started.
MenuPH isn't just a website; it's like a fun journey into food. I've teamed up with famous chefs and found great places all over the Philippines to bring you a bunch of menus that show off the best of Filipino cuisine. Whether you're into the usual dishes or new twists, MenuPH is here to guide you through the rich world of Filipino flavors.
With MenuPH, my aim is to help local businesses, talk about good food choices, and make a group of friends who love food. No matter if you like fancy restaurants or street food, MenuPH has something for you. Come join me on this food adventure as we find great places, taste real flavors, and enjoy the unique food traditions that make the Philippines awesome.