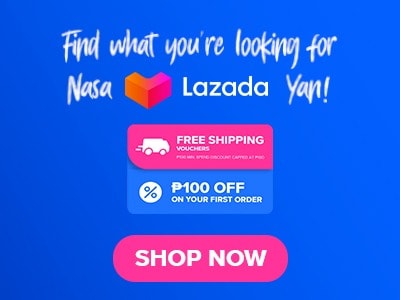 Big tasty Hamburger sometimes, when we're pressed for time, eating on the go is made simple by hamburgers. No matter the time of day—whether it's for breakfast, lunch, or dinner—we always get a hamburger, along with maybe some fries and a Coke. It's common knowledge that many eateries prepare their hamburgers a certain way. From restaurant to restaurant, the preparation varies. One of the well-known fast-food chains in the Philippines is Burger Machine. It belongs to the Gilmore Food Corporation as a subsidiary. Burger Machine has never sold its products in stores, like Jollibee and other burger companies do, preferring to sell them from outside kiosks. The Burger Machine menu is noted for its delectable and inexpensive hamburgers seven days a week, 24 hours a day, giving hungry Filipinos a quick fast-food fix despite odd hours.
Below, you'll find the updated list of Burger Machine menu prices.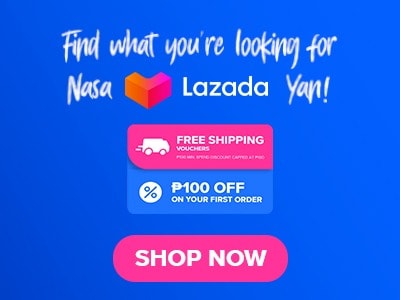 Menu Items
Price (PHP)

Buy One Take One

Jumbo Burger
47
Jumbo Saussage Burger
47
Jumbo Bart Burger
67
Jumbo Chili Burger
71
Jumbo Cheezy Bacon
85
Jumbo Egg Burger
71
Jumbo Cheese Burger
71
Double Chicken Burger
50
Double chicken w/ Cheese
74
Double Longganisa Burger
53
Double longganisa w/ egg
77

Best Value

Big Beef Bbq Burger
58
Classic Burger
28
Double Bart Burger
50
Ultimate Double Burger
77
Club Burger
77

Toppings and Add Ons

Chili con carne
12
Bacon bits
12
Slice cheese
12
Coleslaw
10
Egg
12

Cold Beverages

BM Four Seasons
19
BM Mango Lychee
19
BM Apple Iced Tea
19
Bottled Water
19
Tropicana
35
Sting Red
24
Lipton Red Tea
35
Mountain Dew
21
7 Up
21
Pepsi
21

Hot Beverages

Hot Coffee
22
Hot Choco
24

Dessert

Sanzrival Original
23
Sanzrival Choco Nutty
23
About Burger Machine
Ms. Fe Esperanza S. Rodriguez and her sister created it in 1981 after coming up with the concept of transforming two outdated, small buses into mobile stores with inspiration from the United States. They were inspired by their love of hamburgers to start a business that would serve the whole public. The businesses were subsequently opened in Quezon City, close to two gas stations. They all started out with a combined capital of P40,000 and a staff of about 20 people who worked nonstop. The moniker "the burger that never sleeps" was given to Burger Machine because of its nonstop service.
A third store was inaugurated a year later. The business was well-known across the country. In addition, it began running six food centers in June 1988. The EDSA Business Unit was the initial name of the corporate office in EDSA when it opened in 1990. The Department of Science and Technology's Food and Nutrition Research Institute declared their burgers to be "the source of the most nutrients in terms of peso value compared to other top hamburger restaurants."
Burger Machine has opened dozens of locations throughout the years, both booths and full-fledged fast-food restaurants. However, the company encountered great difficulties and was required to close numerous branches and restaurants during the Asian Financial Crisis of the 1990s. Burger Machine is once again operating as a 24/7 hamburger stands for the public.  As of 2011, Burger Machine had more than 1,000 locations throughout the nation, earning the company the moniker "the National Burger Stand of the Philippines."
Burger Machine Menu Best Seller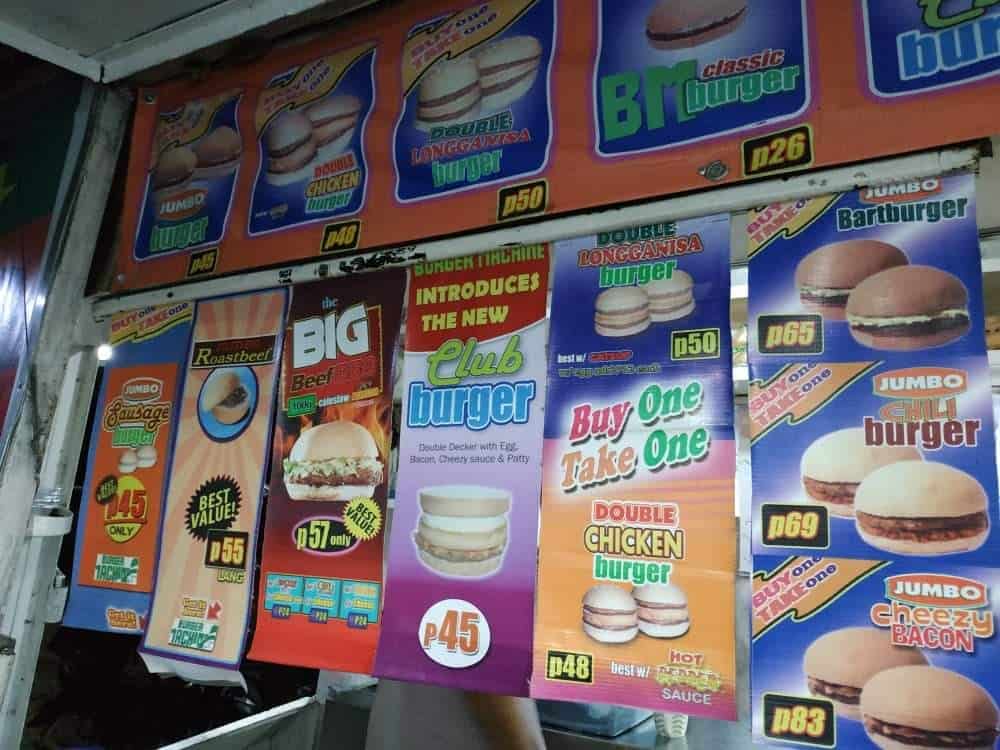 When eating at Burger Machine you must consider these menu:
Jumbo Cheezy Bacon Burger – Contains cheese There is bacon. It's a burger, and you can get one for free! The nicest part of this burger is that, even though it isn't stuffed to the brim with bacon, you still get some with each bite! Highly recommended Burger Machine menu.
Double Chicken Burger – The Double Chicken Burger from Burger Machine was a welcome discovery—it tastes like chicken! Although we may have entered with preconceived notions that it would taste like beef patties, the flavor of the chicken is unmistakable.
Double Longganisa Burger – The Double Longganisa Burger's longganisa burger patties may be identified by their distinctive crimson color, which is evocative of sweet longganisa. Additionally, the patty in this Burger Machine menu is sweet and packed with that spicy longganisa flavor, so it's not just the appearance that captures the essence of real longganisa! The Double Longganisa Burger is a double-decker, just like the chicken burger, and because it is buy-one-take-one, you will certainly feel satisfied after finishing the entire order.
Big Beef BBQ Burger – The Big Beef BBQ Burger's most basic form includes coleslaw and barbecue sauce, but for P95, you may also get it with bacon bits and cheese, an egg, or chili con carne and cheese as toppings.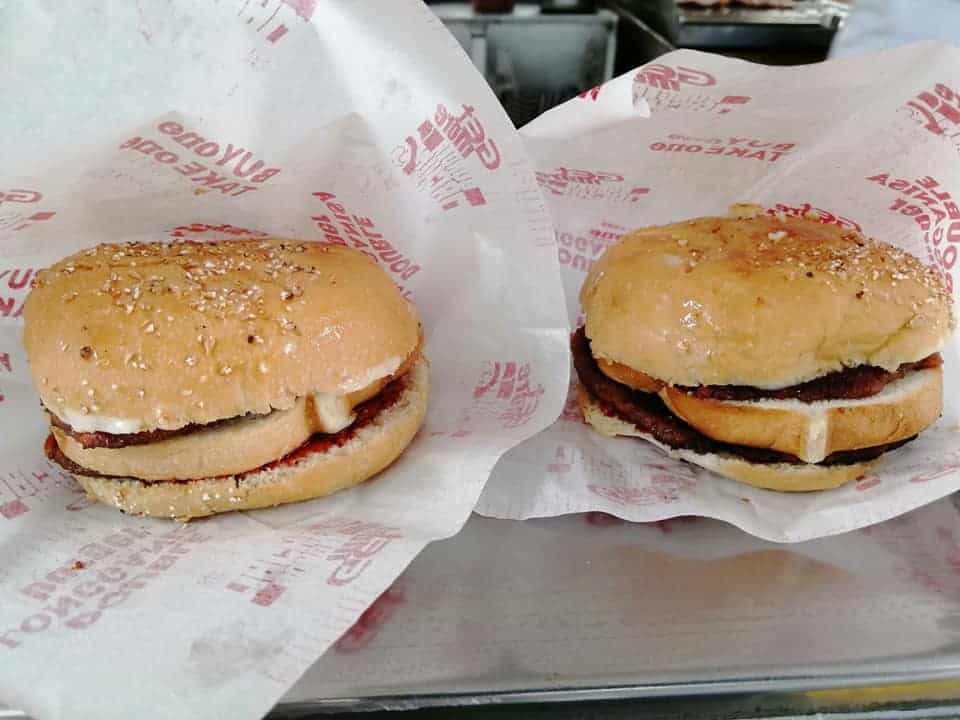 Classic Roast Beef Burger – This Burger Machine menu is one of the most straightforward options, but its flavor is far but basic. With no milk or cream in the beef gravy, which is put inside a bun with the roast beef, the beef flavor is amplified, and the flavor of the food is pervasive. This no-fuss beef sandwich is simple to consume on the fly because the roast beef is diced and soft.
Burger Machine Social Media
For more information about Burger Machine you can visit their social media pages:
Facebook: https://www.facebook.com/burgermachineofficial/
Twitter: https://twitter.com/burgermachineph
FAQs
Is there still Burger Machine in the Philippines?
Burger Machine is once again operating as 24/7 hamburger stands for the public. There is still a burger machine in the Philippines.
How much is a Burger Machine in Philippines?
The famous buy one takes one Jumbo Burger costs 47 pesos, while the best value Big Beef Bbq Burger costs 58 pesos.
Can you order online at Burger Machine?
With more than a thousand locations across the nation, it's not difficult for a burger enthusiast to stop by the closest Burger Machine and place their favorite orders. You can go to Lalamove or Grab Pabili to get a rider to place your orders and bring them to you even if Burger Machine doesn't currently offer delivery options or a website for putting orders. You can acquire these cheap treats at any time of the day with just a few easy steps, a little cost, and a few touches on your app.
Conclusion
Since 1980, Burger Machine has operated burger stands in rural communities around the Philippines. The "burger that never sleeps" was their catchphrase as they were the first to open a 24-hour business. With 804 outlets, Burger Machine now holds the fourth-most market share in the Philippines. The Burger Machine menu is renowned for its flavor and quality of their meals in addition to their extensive market penetration in the Philippines. The National Burger Stand of the Philippines is Burger Machine. Burger Machine survived the Asian Financial Crisis in the 1990s while competitors failed, despite the emergence and disappearance of similar competitors. This was made possible by its delectable and straightforward menu. The company quickly expanded from having only two dozen employees to having over a thousand branches around the nation.