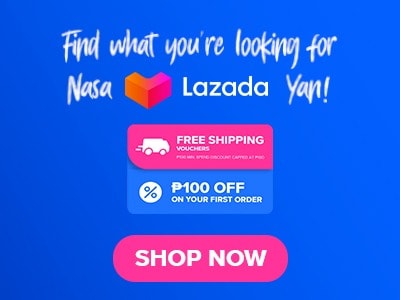 Hey, foodies and chicken lovers! Allow me to introduce you to the incredible world of Mr. ChicBoy – your ultimate destination for the most mouthwatering fried chicken experience you've ever had. What's super cool is that they're experts at making chicken menu inspired by the flavors of Visayas. But wait, there's more special about them! They whip up their very own special gravy that takes the chicken's deliciousness to a whole new level. If you're all about finger-licking, lip-smacking, utterly delectable chicken, then Mr. ChicBoy is absolutely where the party's happening!
Below, you'll find the updated list of Mr. ChicBoy menu prices.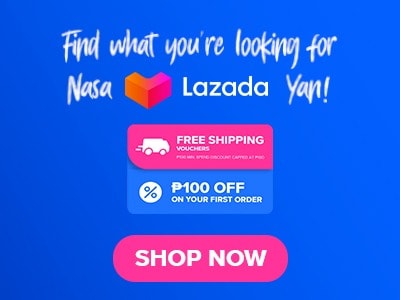 Menu Items
Price (PHP)

Soup

Chicken w/ Sweet Corn Soup
105
Hot & Sour Soup
105
Pumpkin Soup
105
Seafood w/ Broccoli Cream Soup
105
Seafood w/ Nori & Tofu Soup
105
Seafood w/ Sweet Corn Soup
105
Spinach Seafood Soup
105
Wanton Soup
105

Soup Noodles

Asado Noodle Soup
205
Beef Brisket & Wanton Noodle Soup
230
Beef Brisket Noodle Soup
220
Roast Duck Noodle Soup
255
Seafood Noodle Soup
220
Soy Chicken Noodle Soup
205
Soy Chicken w/ Asado Noodle Soup
210
Wanton and Asado Noodle Soup
210
Wanton Noodle Soup
210

Dimsum

Asado Siopao
125
Beancurd Roll w/ Oyster Sauce
120
Chicken Feet w/ Taosi
140
Crispy Shanghai Rolls
150
Fried Shrimp Dumpling
170
Fried Spring Roll
125
Japanese Siomai
150
Mango Shrimp Rolls
175
Mr.Choi Dimsum Combination
350
Pan-Fried Bola-Bola Siopao
125
Pan-Fried Radish Cake
125
Pan-Fried Shanghai Dumpling
140
Seafood Roll
140
Shanghai Siao Long Pao
135
Shrimp and Pork Siomai
160
Shrimp Dumpling
160
Spicy Wanton
240
Taosi Spareribs
155

Chef's Recommendation

3 Cups Chicken
330
Asian Glazed Chicken
325
Baguio Beans w/ Minced Pork
275
Baked Mussels
325
Beef Sea Cucumber
455
Beef Snow Peas
310
Beef Tenderloin Chinese Style
365
Beef Tenderloin with Black Pepper Butter Sauce
365
Beef w/ Broccoli
350
Beef w/ Seasonal Vegetable Oyster Sauce
340
Black Pepper Chicken
350
Black Pepper Soft Shell Crab
455
Bourbon Pork
310
Braised Beancurd w/ Seafood
340
Braised Beancurd with Fish Fillet in a Pot
335
Braised Fish Fillet with Ampalaya in Taosi Sauce
315
Braised Patatim w/ Black Pepper Butter Sauce
290
Breaded Fish Fillet w/ Mayonnaise Sauce
315
Camaron Rebusado
385
Coffee Spare Ribs
370
Crispy Cereal Prawns
480
Crispy Chicken w/ Lemon Sauce
315
Crispy Fried Chicken (Half)
355
Crispy Pata (Whole)
705
Crunchy Squid Rings
410
Curry Shrimps
505
Egg Fu-Yong w/ Scallop
285
Eggplant w/ Minced Pork
275
Fish Fillet with Beancurd Taosi Sauce
330
Fish Fillet with Sweet Corn Sauce
335
Flaky King Do Taro
290
Fresh Scallop Sze Chuan Style
330
Fresh Scallop w/ Broccoli or Asparagus
385
Fried Beancurd w/ Salt & Pepper
245
Fried Chicken in a Basket
340
Fried Salad Seafood Roll
385
Fried Spare Ribs w/ Salt & Pepper
365
Fried Squid w/ Salt & Pepper
320
Fried Vegetables in Salted Egg
240
Fried Whole Fish w/ Sweet & Sour Sauce
600
Garlic Ridge Gourd
150
Garlic Soft Shell Crab
455
Hainanese Chicken
245
Hainanese Chicken Rice Topping
175
Hairy Prawn Balls
400
Hot Chicken Salad
335
Hot Prawn Salad
420
Kailan Pork Floss
240
Lapu-Lapu w/ Mango in Sweet Chili Sauce
610
Lechon Macau
275
Lettuce Wrapped Chicken
395
Mango Seafood Salad
335
Mapo Beancurd
250
Mr.Choi Chopsuey
240
Patatim (Whole)
710
Porkchop w/ Honey Lemon Sauce
270
Rainbow Chicken
275
Roast Duck (2 ways) (10 pcs)
900
Roast Duck (2 ways) (5 pcs)
450
Salt & Spicy Fried Prawns
465
Salted Egg Prawns
475
Sauteed Beef w/ Ampalaya in Taosi Sauce
315
Sauteed Shrimp & Scallop w/ Celery in a Basket
345
Sauteed Shrimp Sze Chuan Style
385
Shrimp on Broccoli Flower
360
Shrimp Pomelo Salad
310
Shrimp w/ Asparagus
385
Shrimp w/ Broccoli
390
Spicy Fish Fillet Sotanghon
355
Spicy Spareribs Taro
365
Squid in Taosi Sauce
310
Steamed / Buttered Garlic / Salt & Pepper Shrimp
465
Steamed Fish Fillet w/ Garlic Sauce or Taosi
320
Steamed Prawns w/ Garlic Sauce
390
Steamed Whole Fish w/ Garlic or Taosi Sauce
600
Steamed Whole Fish w/ Ginger or Soy Sauce
600
Sweet & Sour Fish Fillet
340
Sweet & Sour Pork
330
Sweet & Spicy Chicken Mango
305
Tangy Squid Rings
360
Taosi Clams
325
Taosi Fish Fillet Beancurd
345
Wasabi Mango Prawns
515
Wrapped Asparagus
135
X.O. Chicken and Squid Broccoli
320
X.O. Radish Cake
275
X.O. Seafood Green Beans
335

Roasted Dishes

Century Egg w/ Jellyfish
230
Cold Cuts Combination
445
Hainanese Chicken
250
Peking Duck Wrapped w/ Mango
515
Roast Asado (1 kg)
800
Roast Asado (1/2)
425
Roast Duck (1/2)
960
Roast Duck (1/4)
560
Roast Duck (Whole)
1940
Roasting & Dimsum Combination
415
Soy Chicken (1/2)
335
Soy Chicken (Whole)
650
Soya Beancurd
220
White Chicken (1/2)
340
White Chicken (Whole)
650

Healthy Dishes

Abalone Mushroom with Seasonal Vegetable
245
Black Mushroom w/ Seasonal Vegetable
245
Braised Beancurd w/ Black Mushroom
240
Sauteed Broccoli Flower w/ Oyster Sauce or Garlic
260
Sauteed Fresh Asparagus w/ Garlic
260
Sauteed Mixed Vegetable
235
Sauteed Seasonal Vegetable
235
Soft Beancurd w/ Mixed Mushrooms
235

Fried Rice and Rice Toppings

Asado Rice Topping
220
Assorted Cold Cuts Rice Topping
245
Beef Ampalaya Rice Topping
230
Beef Brisket Rice Topping
235
Fish Fillet Taosi Sauce Rice Topping
235
Fookien Fried Rice
270
Fried Rice w/ Seafood Pineapple
260
Garlic Fried Rice
185
Mushroom w/ Vegetable Fried Rice
230
Plain Rice
55
Plain Rice to Fried Rice
60
Roast Duck Rice Topping
250
Roast Duck w/ Asado Rice Topping
250
Roast Duck w/ Soy Chicken Rice Topping
250
Salted Fish w/ Diced Chicken Fried Rice
270
Seafood Rice Topping
250
Shanghai Fried Rice
250
Shrimp Fried Rice
270
Soy Chicken Rice Topping
210
Soy Chicken w/ Asado Rice Topping
245
Spareribs w/ Chicken Feet Taosi Sauce Rice Topping
240
Sweet & Sour Pork Rice Topping
225
Yang Chow Fried Rice (1/2)
175
Yang Chow Fried Rice (Whole)
270

Supreme Baked Rice

Baked Asado w/ Rice
285
Baked Chicken Curry w/ Rice
295
Baked Fish Fillet in Cheese Sauce w/ Rice
300
Baked Porkchop in Tomato Sauce w/ Rice
285
Baked Rice w/ Curry Beef
295
Baked Roast Duck in White Sauce w/ Rice
295
Baked Seafood in White Sauce w/ Rice
305
Baked Soy Chicken in Curry Sauce w/ Rice
265

Fried Noodles

Beef Hofan
285
Birthday Noodle
300
Chicken Stir-Fried Noodles
255
Choi's Hokkien Mee
225
Crispy Noodle w/ Mixed Meat
275
Crispy Noodle w/ Seafood
285
Fookien Bihon
290
Fookien Style Noodle
280
Hofan w/ Mixed Vegetables
225
Mixed Veggie Hofan
235
Seafood Hofan
285
Stir-Fried Beancurd w/ Hofan
205
Stir-Fried Chicken Egg Noodles
275
Stir-Fried Shanghai Noodle w/ Asado
275
Vegetarian Fried Noodles
250

Congee

Century Egg with Lean Meat Congee
170
Chicken Congee
170
Fish Fillet Congee
180
Plain Congee
115
Seafood Congee
180
Sliced Beef Congee
170

Rice Meals

BBQ Asado
150
Beef Brisket
150
Beef Oyster
130
Breaded Fish Fillet
150
Chicken Curry
150
Chicken Lemon
150
Crispy Fried Chicken
150
Fish Fillet Taosi
150
Soy Chicken
150
Spicy Pork Ribs
150
Sweet & Sour Pork
150
Taosi Spareribs
150

Optional Items

Chili Sauce (220 g)
200
Crispy Noodle / Dried Noodles (300 g)
110
Cropek (15g)
70
Fish Skin (135 g)
150
Fish Skin (320g)
285
Fresh Egg
40
Lemon Sauce BTL (420 g)
140
Momo Wrapper / Wanton Wrapper
35
Pickle Vegetable (20 g)
70
Plain Noodle / Hong Kong Noodle (100 g)
110
Quail Egg (3 pcs)
25
Salted Fish Skin (135 g)
160
Salted Fish Skin (320 g)
380
Sweet & Sour Sauce (420 g)
140
Sweet Peanut (270 g)
125
Sweet Peanut (420 g)
175
X.O. Sauce
240

Desserts

Almond Jelly
110
Banana Split
145
Black Gulaman / Fruit Cocktails
110
Buko Pandan
110
Butchi
110
Chilled Lychee w/ Gulaman
110
Chilled Taho w/ Gulaman
110
Choco Heart
110
Fresh Mango Mochi
100
Fruit Cocktail Almond Jelly
110
Halo-Halo Ice Cream
99
Lychee Buco Pandan
75
Lychee Buco Pandan w/ Ice Cream
85
Mango Pudding
110
Mango Sago
110
Minced Peanut Mochi
100
Mixed Fruits
110
Sundae Ice Cream
50
Taho
180
Tapioca
100
About Mr. ChicBoy
Mr. ChicBoy specializes in serving special double-fried chicken cuisines from the Visayas region. Its tagline, "Ma iinlove ka sa Charap," showcases that the delicious chicken it offers will captivate your heart and taste, making you fall in love with it. This restaurant is open for franchises, so you can join its growing family and start your own business.
Mr. ChicBoy Signature Menu
The signature cuisines of Mr. ChicBoy consist of Double-Fried and Naked Chicken, which are available in different sizes such as half, regular, and jumbo to cater to the different dining needs of customers.
Half Regular Double Fried – It is an ideal meal for solo diners as the half regular size double-fried chicken served on it is perfect for them. The chicken in this meal is full of flavor, filling, and satisfying even though its size is just half the regular ones. This half regular double fried chicken is well-loved for its crunchiness and finger-licking goodness.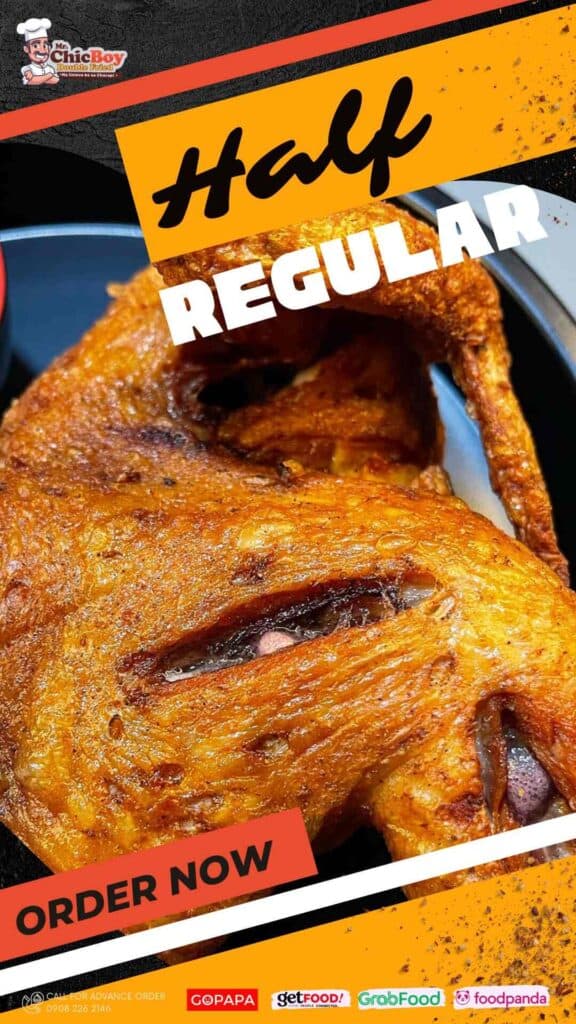 Half Regular Naked Chicken – It is an excellent option menu that Mr. ChicBoy offers if you want a chicken that does not have a crispy skin, as this naked variety is not coated with breading. This is one of the crowd's favorite meals as it has an unbeatable flavor, is the most affordable cuisine on its menu, and brings joy and satisfaction consistently. 
Half Double-Fried Jumbo – If you want a bigger chicken, this half double-fried jumbo of Mr. ChicBoy is an excellent choice. It comes with rice and the restaurant's special gravy that makes this chicken more flavorful and satisfying in every bite. The marinade of this chicken gives a delicious taste and appealing appearance, making it more enticing.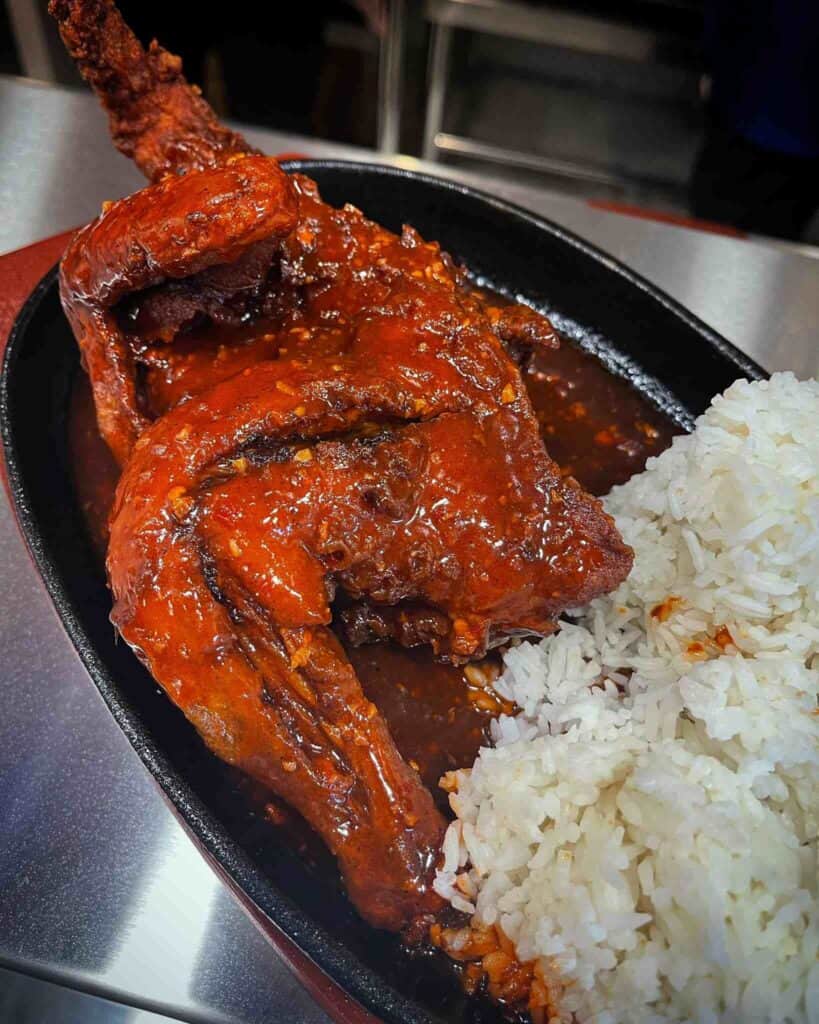 Half Naked Double-Fried Jumbo – The chicken served in this meal is double-fried to achieve a perfect crispy texture, making it appetizing and highly palatable. It is also well-loved for its juiciness, delicious flavor, and mouthwatering goodness that will make you crave more. This meal gives diners a unique experience as it has a distinctive taste and crunchiness.
Regular Double-Fried Whole Chicken – A perfect meal for two as this meal consists of two servings of rice, gravy, and a regular whole fried chicken. It is marinated in a restaurant's blend of premium herbs and spices, giving this dish a delicious flavor. The satisfying contrast between the juicy meat inside and its crunchy coating texture makes it appetizing. This meal consistently impresses the palate of its diners which is why it is always a hit among all age groups.
Regular Naked Double-Fried Chicken – It is a delicious chicken that focuses more on flavor as it does not have a crispy breading. This is a good-for-sharing meal for two people as it comes with regular size whole naked deep-fried chicken. The award-winning method of this restaurant in double-frying this chicken gives this cuisine an appetizing crunchy texture.
Jumbo Double-Fried Chicken – This jumbo double-fried whole chicken of Mr. ChicBoy is great for those groups with four members as four cups of rice and one jumbo size chicken is served in this meal. It will surely satisfy the palate of each member, making your dining experience more fun and memorable. This jumbo chicken is the biggest serving size offered by Mr. ChicBoy, making it perfect to be prepared for different events or gatherings.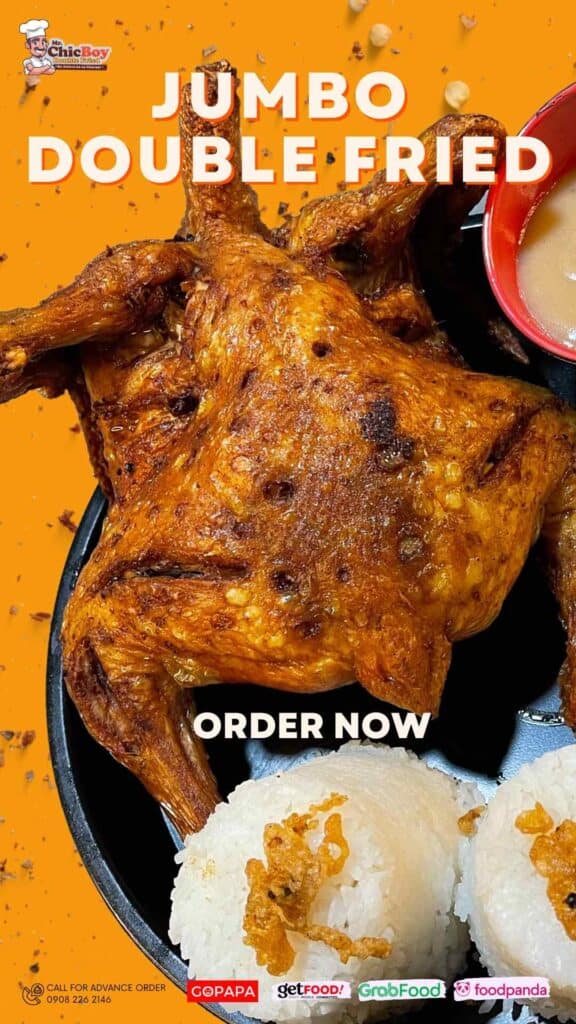 Jumbo Naked Double-Fried Chicken – Turn your meal into a simple yet meaningful celebration with this jumbo naked double-fried chicken, perfect for people from different walks of life. You can add more gravy and extra rice to make your meal more mouthwatering, filling, and gratifying.
Bisaya 
Experience a taste of the Visayan culture with Mr. ChicBoy's enticing Bisaya Menu, featuring fried chicken inspired by the culinary arts of the Visayan Region in the Philippines. Indulge in whole chicken pieces infused with special herbs and spices, expertly double-fried to achieve the perfect balance of flavors, tenderness, and crunchiness.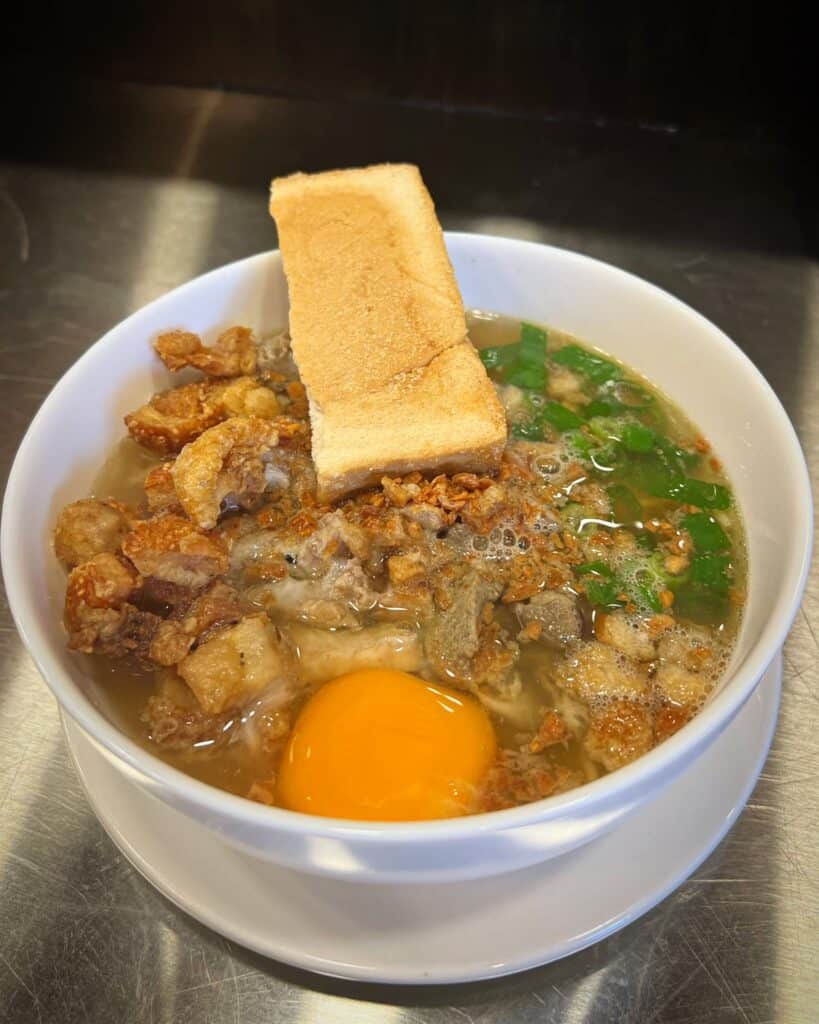 Crispy Double-Fried Bisayang Manok – This double-fried bisayang manok is well-known for its crispiness and rich flavors. Each bite of this chicken is gratifying as the premium spices and herbs used in flavoring and seasoning this dish are distributed evenly in every part of the chicken. The fragrant aroma, satisfying crunchiness, and rich flavor of this crispy double-fried bisayang manok are the features that make it one-of-a-kind.
Naked Double-Fried Bisayang Manok – It is a great-tasting, freshly fried chicken that originates in Visayas. This chicken is prepared using traditional recipes from Visayan Region, making its taste and texture authentic and distinctive. The double-frying method in preparing this chicken imparts an appealing crunch in every bite. The two servings of rice and special gravy are the food items that complete this meal.
Mr. ChicBoy Menu Delivery
You can enjoy the tasty and crispy double-fried chicken from Mr. Chickboy through delivery on platforms like FoodPanda, Go Papa, Grabfood, and Get Food. It's a simple way to get your hands on their delicious and fresh chicken meals without leaving your home.
Social Media Pages
Join them on social media to share your special moments at Mr. ChicBoy. Be part of a fun community that loves tasty food and good times. Celebrate delicious meals, great company, and unforgettable flavors. Your unique stories make each meal even better!
Facebook: https://www.facebook.com/misterchicboy
FAQs
What are the signature dishes at Mr. ChicBoy?
Double-Fried and Naked Chicken are the signature dishes at Mr. ChicBoy.
Are there any vegetarian options available at Mr. ChicBoy?
Unfortunately, there are no vegetarian options available at Mr. ChicBoy. 
Does Mr. ChicBoy have any rewards program?
Mr. ChicBoy does not have any rewards program.
Are there any seasonal or limited-time menu items at Mr. ChicBoy?
There are no seasonal or limited-time menu items at Mr. ChicBoy.
Conclusion
The Mr. ChicBoy menu is known for the crispy double-fried chicken it offers. It also provides different kinds of rice, such as plain, garlic, and bulad, that you can add to your meal to make it more filling. This restaurant offers delicious and value-for-money meals in different serving sizes that will satisfy your cravings and give you a gratifying dining experience. The unbeatable flavor and crispy texture of its signature double-fried chicken and the exceptional customer service are the things that make this restaurant remarkable.