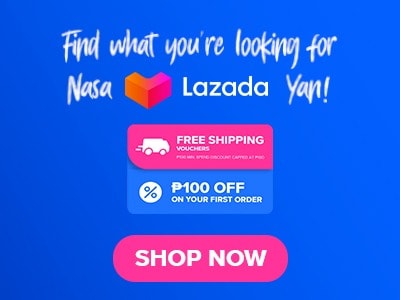 Looking for a Filipino restaurant that will satisfy your Filipino food cravings? Or are you looking for a place to go on your next eat-out with family or friends? No worries I have a recommendation here. If you're interested in our topic then maybe this is the right article for you. The mess hall menu offers a variety of dishes that is savory and delicious plus this place is quite affordable. Have you heard about the mess hall? If not stay with me through this article and let's get to know them more. Let's talk about their best sellers, their prices per food item, and the other food that they serve. Let's get to know them a little bit more. So if you're ready about this I'm not going to delay things anymore and without further ado let's start.
Below, you'll find the updated list of The Mess Hall menu prices.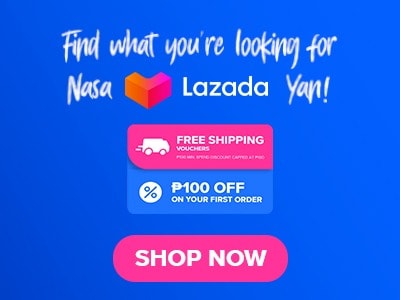 Menu Items
Price (PHP)

Pica

8 Cuts Skinny Fries
140
8 Cuts Onion Rings
165
8 Cuts Onion Rings Bucket
360
Manam Crunchy Salt & Pepper Squid
250
Caramelized Patis Wings
310
8 Cuts Chicken Wings
300

Veggies

Manam Pinakbet
185
Manam Gising Gising
175

Pancit

Manam Pancit Canton Special
260
Manam Pancit Palabok
285
Manam Pancit Sisig
265

Sandwiches

8 Cuts Cheeseburger
350
8 Cuts Chick'Wich
395
8 Cuts Fish'Wich
395
8 Cuts Piggy
420
8 Cuts Four Cheese
420

Mains

Manam Corned Beef Belly Kansi
430
Manam Kare Kare
495
Manam House Crispy Sisig
340
Manam Crispy Pork Kawali
370
Manam Inihaw na Baboy
370
Manam Crispy Pata
495
Manam House-made Tapsilog
335
Manam Longganisa Hash Silog
335
Manam Sugar Glazed Corned Beef Silog
335
Manam Beef Salpicao
435
Manam Crispy Binagoongan
380
Crispy Fish Fillet
405
Mess Hall Chicken Karaage
310
Mess Hall Caramelized Patis Chicken Chop
310
Mess Hall Chicken Inasal Skewers
410
8 Cuts Heavyweight Fried Chicken
300
8 Cuts Burger Bomb
300

Extras

White Rice
40
Garlic rice
40
Yellow rice
40

Beverages

Ube+Sago
180
Mango+Pomelo+Sago
195
Bottled water
95
Iced tea
95
Soda
115

Sweet tooth

Nutella Crinkle
180
Dark Chocolate Oatmeal
170
Mo' Dozen Box of Crumbs
300
Midis Box Of 6- Your Favorite Flavors
365
Midis Box Of 6 - Just Chocolate Chip
365
About The Mess Hall
The Mess Hall is a modern cafeteria-styled restaurant that offers different Filipino dishes that are already quite popular in our country. They are located along Pasong Tamo Extension in Makati. Mess Hall since they are modern cafeteria-themed restaurants has self-service counters and long tables. This place has a very spacious area. It has a minimal wood and bark design inside their restaurant, this place surely attracts customers because of its interesting setup. The Mess Hall serves must-try dishes. Every dishes are delicious and that includes Manam's House style Sisig, the Ooma Cheese Katsu Curry, Shawa Wama's Primo Beef, 8Cuts Burger Bomb, and many more. This place since they serve delicious dishes is recognized by customers and becomes a household name afterward. If you're looking for a place that serves homey meals then the mess hall is the place that you are looking for. With every delicious food item, it is impossible not to find your favorite.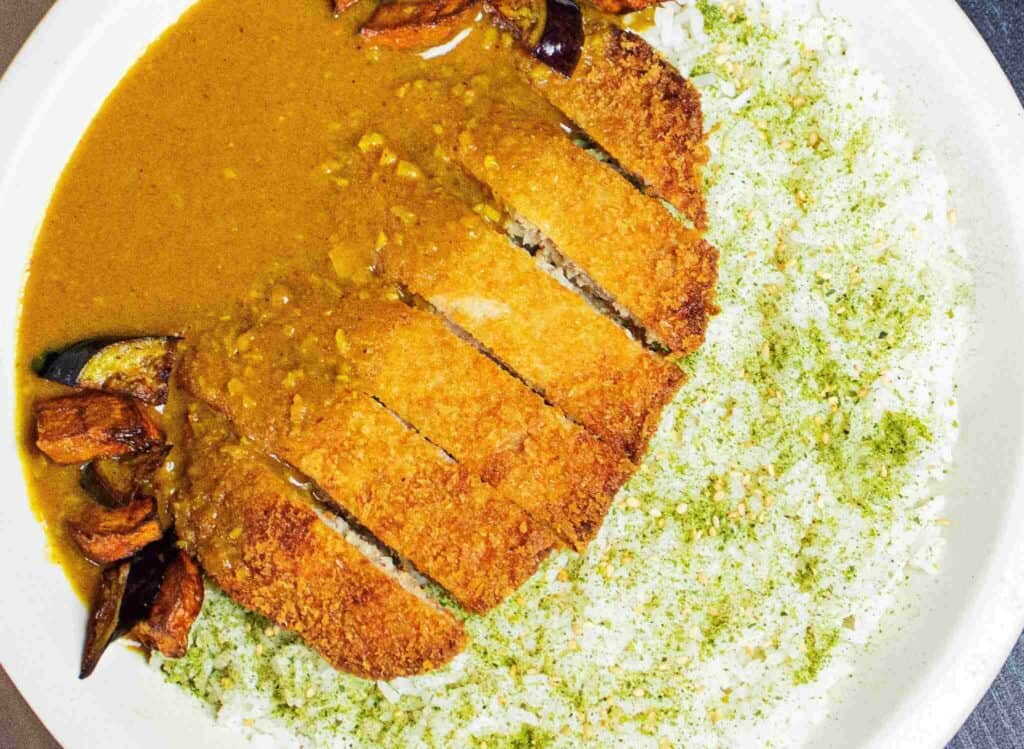 The Mess Hall Menu Best Sellers
Here are some of the mess hall's best-selling food items that are loved by their customers.
House Style Sisig – Who would say no to Sisig? This dish is already popular in our country and the mess hall's version of house-style Sisig is just amazing. This sizzling dish is the one that you should order if you're familiar with Manam's dishes. Their house-style sisig is served with crunchy fried pork belly bits and finished with an egg on top. This one is truly amazing and really good perfect with anything, to be honest, could be with rice or just by itself the house-style sisig is the definition of savory and delicious. Crunchy pork belly is so crunchy it is almost impossible to say no to this dish, it also has the right amount of flavors that complement each other making this dish a must-try and best seller.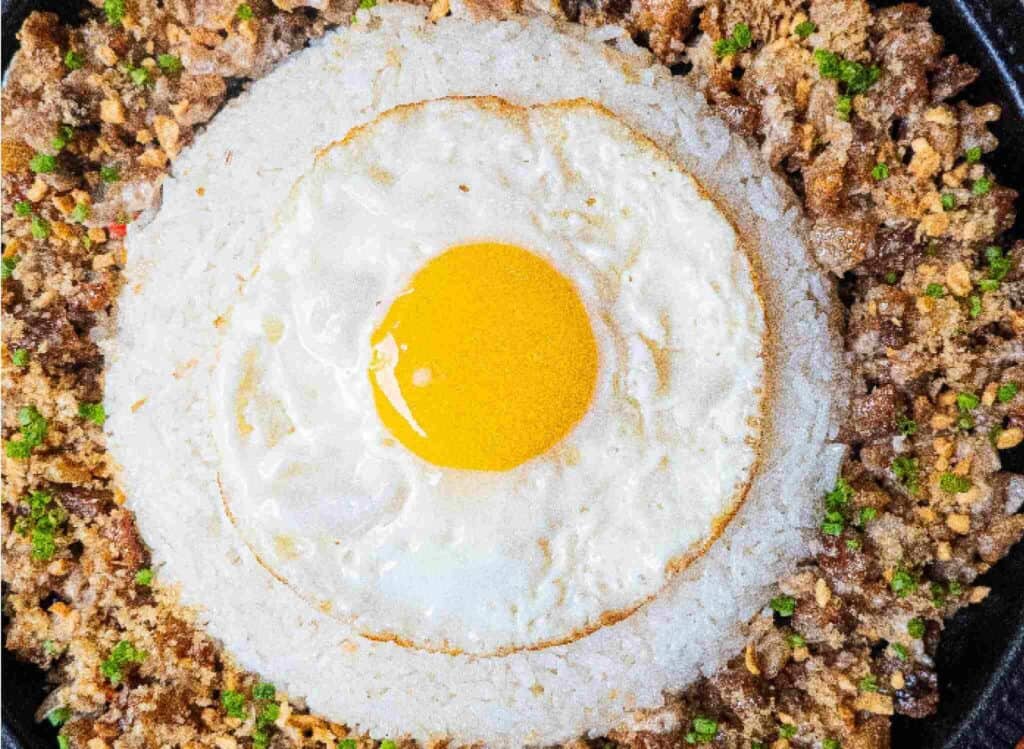 8Cuts Burger Bomb – This is another dish that will surely satisfy your cravings. With 8Cuts goodness, you really can't say no to this one. A serving of this dish includes cheese stuffed patty, egg, and rice with a generous amount of their delicious pepper cream gravy. This one is actually my personal favorite before Sisig. The stuffed patty is really good it is meaty with a generous amount of cheese stuffed inside. The egg is perfectly cooked I like how the yolk is running through my patty. Really great with the rice that is included in this dish. It's meaty flavorful and delicious in every bite.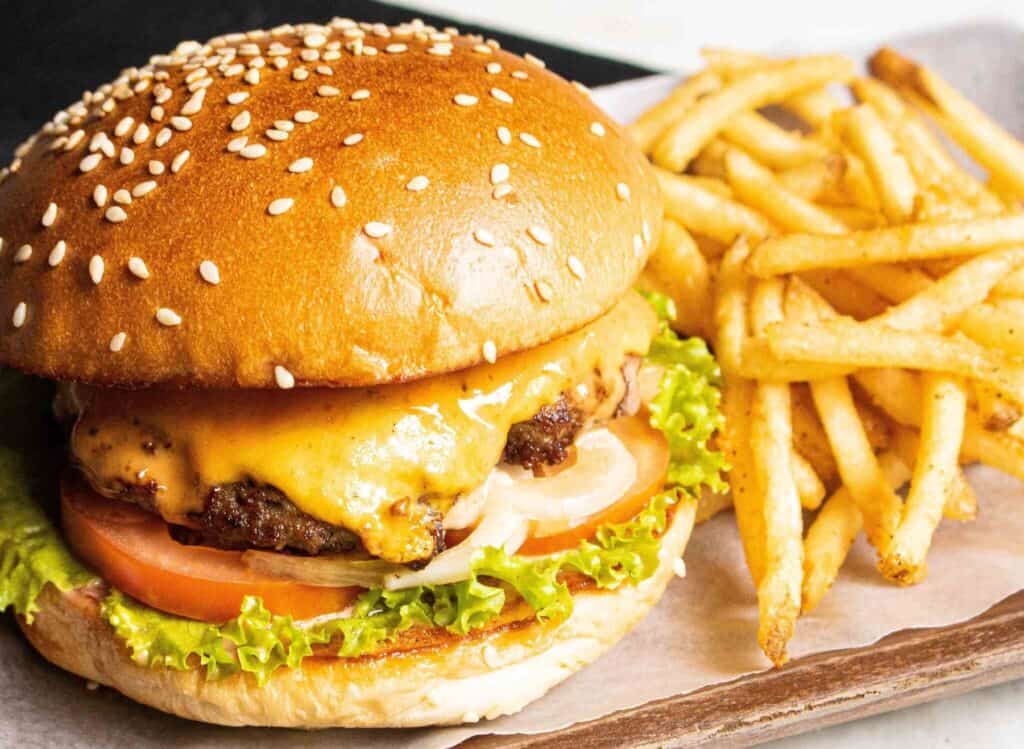 Sinigang na Beef Short Rib with Watermelon – Since we Filipinos love our sinigang The Mess Hall made a twist making the already good sinigang much better since they include watermelon on it, its a bit strange for some since the original recipe of sinigang doesn't have watermelon on it but believe me this is good. The beef short ribs on the sinigang are tender it's almost fall of the bone type already, the vegetables are not overcooked and the broth is really good, something that we all looking for in a good sinigang. This is perfect with rice or if you're not into rice just by itself.
Manam Pancit Palabok – This one is also included in their best-selling items. Their pancit palabok has tinapa, chicharon, and tofu making their pancit palabok really flavorful and absolutely delicious. The pancit palabok which is also quite popular in our country is made more special by the mess hall. This is the perfect choice if you don't have the appetite to eat anything with rice.
Pica
The Pica menu of the mess hall consists of 6 delicious pica items such as 8Cuts Skinny Fries, 8 Cuts Onion Rings, and 8 Cuts Onion Rings Bucket. They also have Manam Crunchy Salt & Pepper Squid and for wings lovers, they have Caramelized Patis Wings and 8 Cuts Chicken Wings.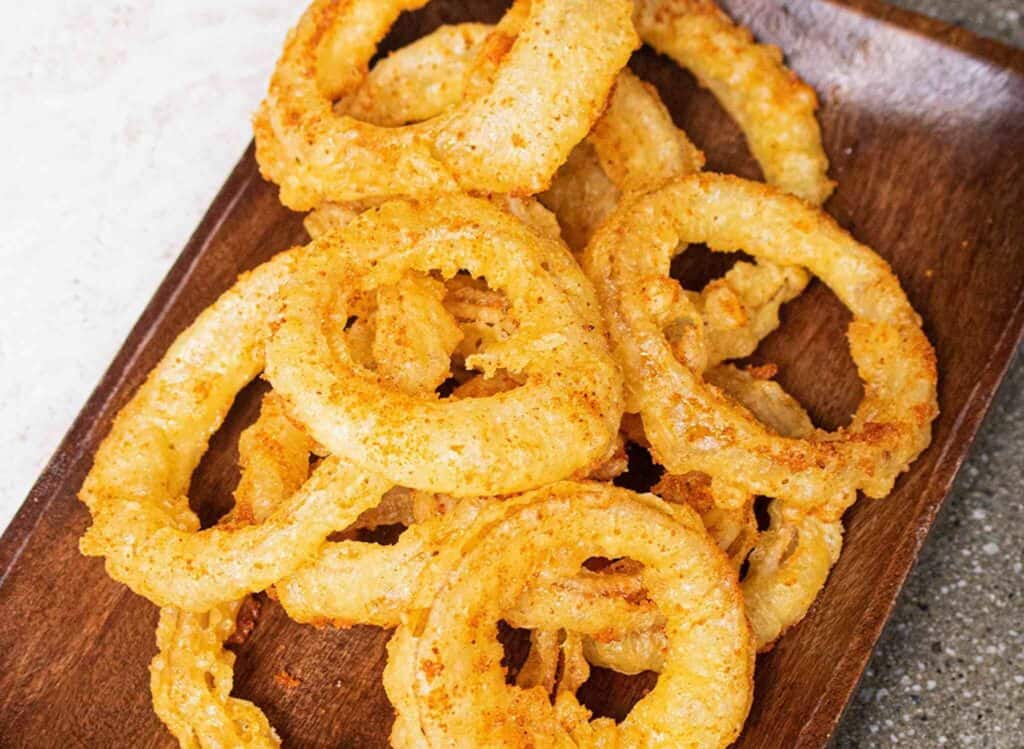 Veggies 
The Mess Hall's Veggies menu is like a little garden of goodness, offering you two tasty choices. The first one is called Manam Pinakbet, a dish made with a mix of Okra, string beans, pork, and squash. It's like a colorful combo of veggies and meat that's super yummy. And then there's the Manam Gising Gising, made with Sigarilyas, pork, and kangkong. Imagine a plate full of flavors, where crunchy veggies meet tasty pork – it's a delight for your taste buds!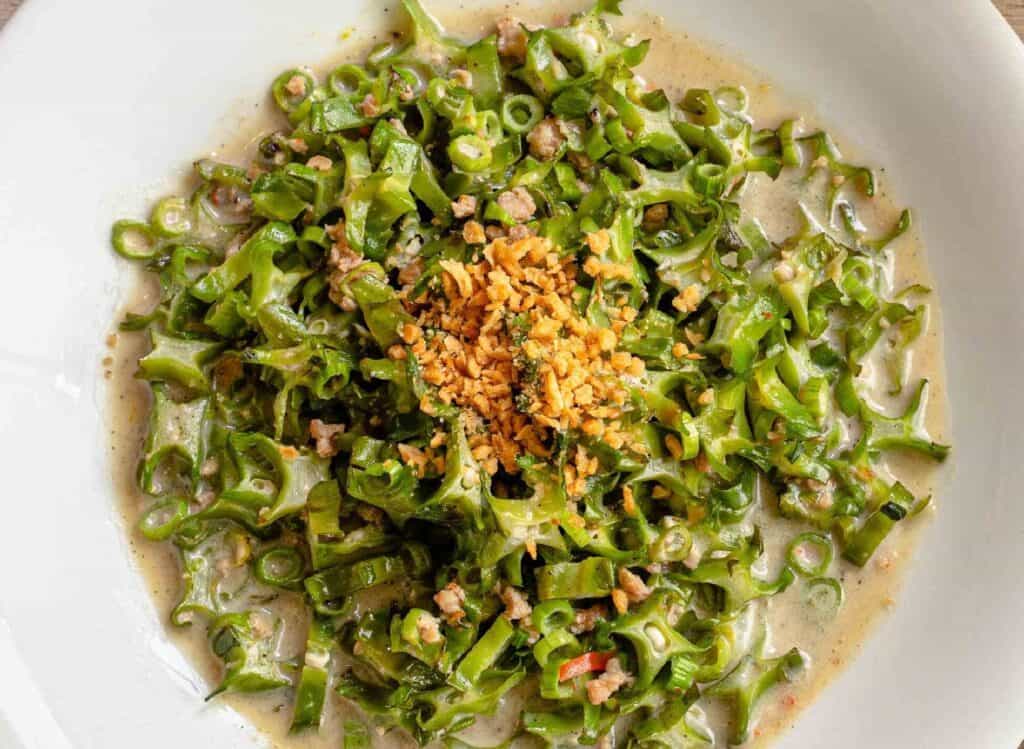 The Mess Hall Menu Delivery
Ordering your favorite The Mess Hall products is made easier simply by using third-party delivery services like PickAroo, food panda, and grab food. Just please take note that the products available depend on the availability of the store.
Social Media Pages
Stay updated on their ever-evolving menu, culinary inspirations, and exciting events that bring together food lovers from all walks of life. Explore the rich flavors, creative dishes, and stories behind our carefully crafted recipes.
Facebook: https://www.facebook.com/the.messhall
FAQs
How to get to The Mess Hall?
The Mess Hall is located at Chino Roces Ave., Makati. You can get to their location by driving to Arnaiz Ave. Bound to Edsa southbound then make a turn in chino roses and drive straight until you reach their location.
Does The Mess Hall require a reservation?
No, actually we don't have a reservation when we go to their restaurant since we just walk in.
The Mess Hall. Are they halal-certified?
Unfortunately no, we can't tell that the mess hall is a halal-certified restaurant since they serve pork or use pork in their dishes.
What is the payment method at The Mess Hall?
The Mess Hall accepts cash and credit cards, debit cards, Gcash, and Paymaya.
Are there any promotions and discounts at The Mess Hall?
Yes, however, discounts are only for a limited time so better follow or like their social media accounts to be updated.
Conclusion
The Mess Hall is absolutely fantastic. This place is well decorated and spacious, giving you time to enjoy your meal. The place is clean and comfortable as well, one thing that I noticed is their service personnel that is nice and really fast on serving our orders. The mess hall menu has a lot of Filipino favorites that's why they are the perfect place to go especially if you love Filipino cuisine. A bit pricey but has a generous serving so it's still sulit. Loved their sisig and the lechon kawali, also their dessert is good. It was all kinds of awesome dining at the mess hall, overall a great experience that I highly recommend to everyone.