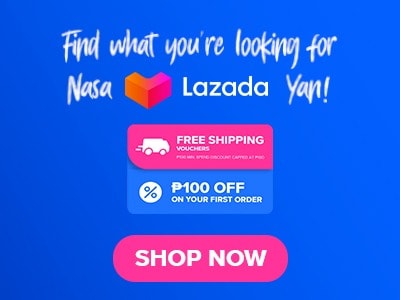 Are you craving some Filipino food but you want to find a new restaurant to try their products? Look no more I got you since I have a place to recommend for your Filipino food cravings and the best part is their food items are affordable since they serve in great amounts. Have you heard about a restaurant named Ka Tunying's? If not yet or you already bump into one of their locations but haven't tried their products stay with me in this article to know further. Ka Tunying's menu offers a variety of Filipino favorite dishes so I'm pretty sure one of your favorites will be on their menu. Let's get to know them more, let's dive deeper into their menu and of course the price of their products. Without any further talking since I already talked a lot. Let's go! 
Below, you'll find the updated list of Ka Tunying's menu prices.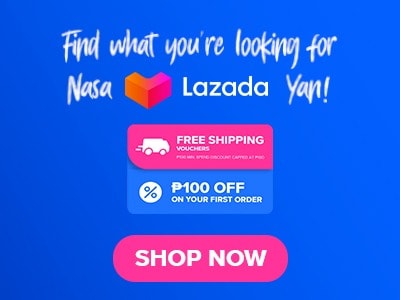 Menu Items
Price (PHP)

Popular

Monggo with tinapa flakes
245
Sinigang na baboy
420
Chicken sopas
250
Lumpiang shanghai
320
Fried boneless bangus
430
Bulalo ala tunying
595

Umagahang kay ganda

Bangsilog
375
Chicken tocino
310
Longsilog - recado
360
Longsilog - batutay
385
Tapsilog
385
Chicken adobo
425
Pandesal platter
355
Almusal gang
835

Bwelo ka muna

Crispy tawilis
330
Kalabasa ukoy
355
Lumpiang shanghai
320
Tokwa't baboy
335
Tinapa rolls
270

Seafood & Veggies

Bangus sisig
430
Caesar salad
375
Fried boneless bangus
430
Ginataang gulay
330
Gising ala nueva
375
Monggo with tinapa flakes
245
Pinakbet
360
Sinigang na hipon at bangus
490
Steamed Pampano In Light Soy Sauce
645
Tortang talong
330

Pork & Chicken

Chicken caldereta
400
Classic pork kare-kare
500
Crispy pata
1230
Manok ni tunying
580
Pork sisig
450
Pata tim
1285
Pork humba
475
Roasted lechon belly
585
Sinigang na baboy
420
Sinampalukang manok
385

Beef

Bulalo ala tunying
595
Beef caldereta
530
Classic beef kare-kare
530
Kansi
635

All day merienda

Tinapa carbonara
335
Daing pesto pasta
375
Pancit cantonio taberna
335
Pansit ni nanay benny
385
Chicken sopas
250
Arroz ala tunying
250
Ginataang bilobilo
245
Tsamporado with tuyo flakes
215
Adobo flakes burger
255
Longganisa burger
255
Pork sisig burger
255
Arroz adventure overload
495
Bulalove ala sopas
495
Batako N'roll tsamporado
495
Rainbow bilo bilo
495

Pastries & bread

Coffee bun
220
Spanish bread 8s
145
Banana loaf
221
Cheese bread
220
Monggo loaf
175
Regular pandesal
125
Wheat bread
78
Whole wheat cinnamon
220
Cheese pandesal 8s
117
Cheese loaf
170
Cheesy ube ensaymada
230
Cheese cupcake box
390
Cheese cupcake 6s
195
Brownies pouch
149.5
Choco marble pouch
165.5
Crinkles pouch
135

Group & Party Package

Bangus sisig
1685
Chicken caldereta
1465
Classic beef kare-kare
1945
Classic pork kare-kare
2075
Beef caldereta
2595
Pork sisig
1810
Flakes tuyo rice
975
Tinapa rice
845

Others

Bangus + Monggo + Rice
385
Pakbet + Lechon Kawali + Rice
405
Pinoy Style Spaghetti + Chicken Wings + shanghai
360
Plain rice
60
Garlic rice
245
Tinapa rice
290
Kalamansi juice
165
Fiesta gulaman
160
Citrus iced tea
160
Mango madness
170
Sprite
100
Royal
100
Coke
110
About Ka Tunying's
Ka Tunying's started in Nueva Ecija where the family created memories by simply preparing good food. The family also loves bread so they opened a small bakery and named it Tunying's Bread. They named it after Antonio Taberna Sr. who is the father of Anthony Taberna or Ka Tunying a well-known broadcaster and radio commentator. Their Tunying's bread was a hit and started to attract customers who love their items like Spanish bread and crinkles. Their simple bakery eventually expanded into a restaurant and started opening branches in Manila and nearby town just like their branch in Tagaytay City.
Their mission is to satisfy customers with their delectable and mouthwatering food products. In their stores, they treat customers as if they are family since their core values are empathy and family and they know that their customers played a big role in their success. Now after years of serving delicious foods, they still continue to absorb innovative ideas combined with tradition to serve their customers better.
Ka Tunying's is under A. Taberna Foods Inc. providing to go and food delivery services to spread the goodness of their panlasang makabayan to as many families as possible, especially during lockdown when the country is facing a pandemic despite the situation they continue on sourcing their ingredients from our local farmers all over the country. Ka Tunying's also look out for their customer's health simply by serving fresh food with little to no MSG for better and healthier food options. As of today, Ka Tunying's continues with its commitment to providing excellent products and services for its customers and its goal is to reach as many Kababayans nationwide.
Ka Tunying's Menu Bestsellers
Here are samples of Ka Tunying's best-seller items on their menu.
Batutay or Nueva Ecija Longganisa – if you're looking for a great-tasting Longganisa then Ka Tunying's Batutay or Nueva Ecijan Longganisa could be what you're looking for. This Batutay Longganisa is different than the usual longganisa that we're familiar with since batutay longganisa is made with ground beef instead of pork. This kind of longganisa also has a sweeter taste, it has a balance of sweet and savory in one. Ka Tunying's Batutay Longganisa is one of their best sellers and a must-try. Love it with garlicky vinegar and chili.
Classic Kare-Kare – In Ka Tunying's they make sure that their dish is made with fresh and natural ingredients as possible. Their version of classic kare kare is really delicious it has a nutty flavor with mild sweetness because of the peanut and the sauce is really flavorful. Made with mixed vegetables like pechay, eggplant, string beans, and banana heart assembled and topped with crispy pork which I think is the belly part. Classic kare kare of Ka Tunying's is a simple and delicious dish that anyone will surely enjoy. This one is also a must-try.
Arroz ala Tunying – Ka Tunying's arroz ala Tunying menu is a Filipino comfort food made with ginger some garlic and flavorful chicken, this one is also served with hard-boiled egg and fried garlic. This one is really good, especially on rainy days but of course you can enjoy this any time of the day. The Arroz ala tunying has just the right amount of thickness that everyone loves in a good Arroz caldo. Also, one of their best sellers and a must-try as well.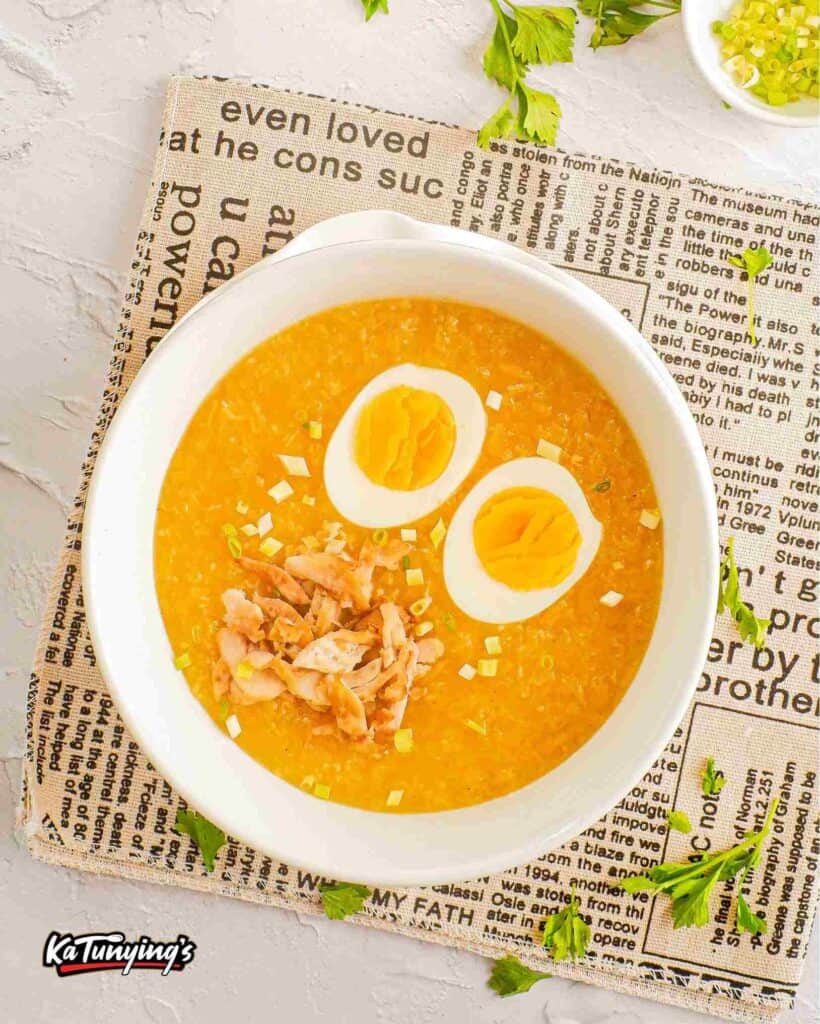 Bwelo Ka Muna 
Bwelo ka muna menu is Ka Tunying's menu for appetizers, on their bwelo ka muna menu they have 5 items those are crispy tawilis which is a delicious Filipino dish that features small freshwater fish named tawilis and fried until crispy. They also have kalabasa ukoy this one is made with squash. You can also find Lumpiang shanghai on this menu, other items are tokwa't baboy and tinapa rolls.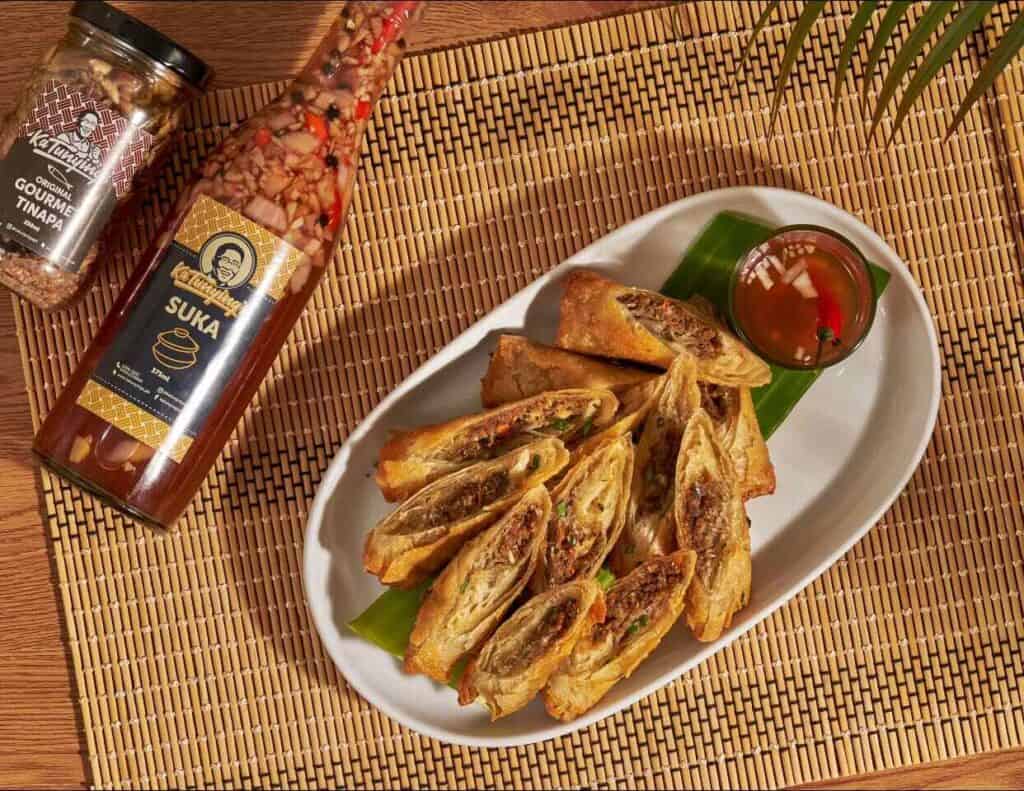 All Day Merienda
All day merienda menu of Ka Tunying's refers to those light meals that we Filipinos enjoy for hours after breakfast or lunch or even night snacks. On this menu they have 4 kinds of pasta dishes those are tinapa carbonara, daing pesto pasta, pansit cantonio taberna, and pansit ni Nanay Beny.
They also have chicken sopas, arroz ala tunying, ginataang bilo-bilo, and tsamporado with tuyo flakes if you like soupy snacks. They also have an adobo flakes burger, longganisa burger, and a pork sisig burger. They also serve 1L that they called tubs of happiness, they have Arroz Adventure Overload, Bulalove Ala Sopas, Barako N' Roll Tsamporado, and Rainbow Bilo-Bilo.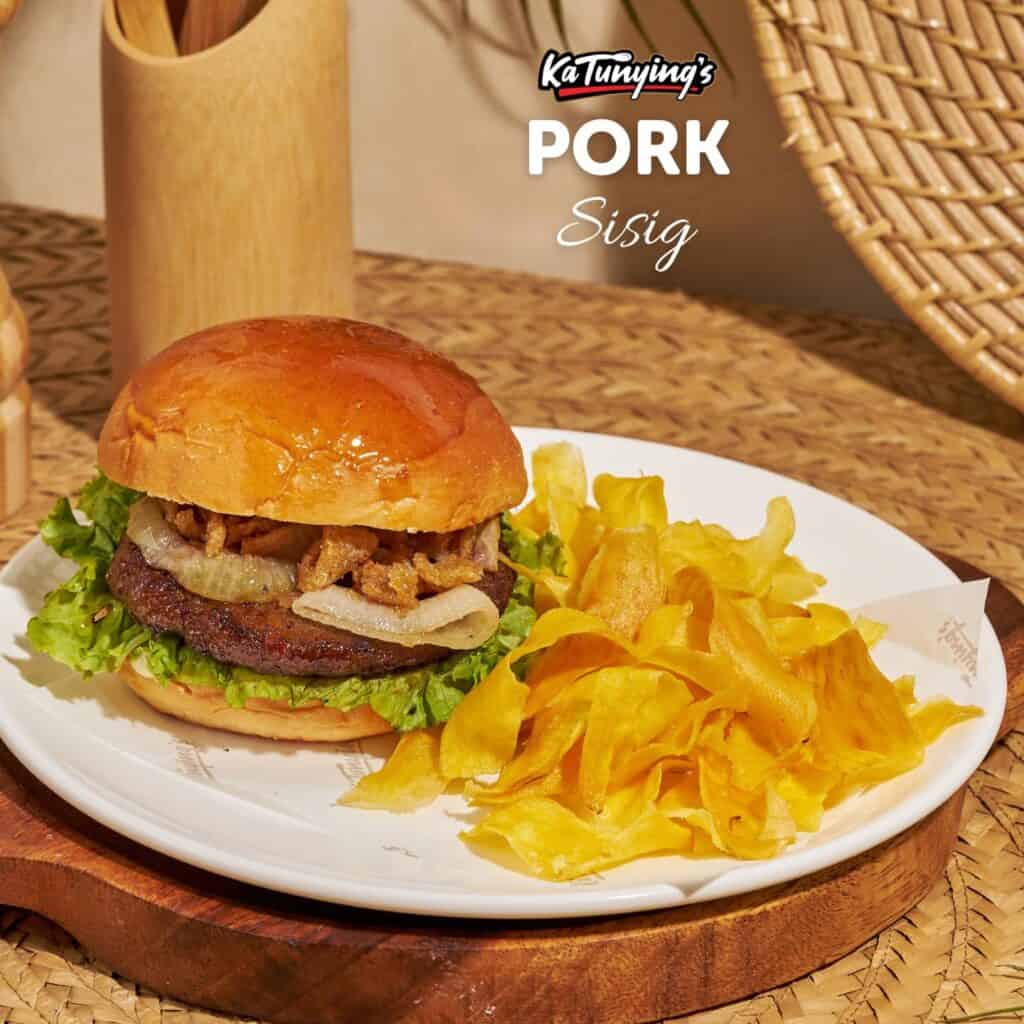 Ka Tunying's Menu Delivery
If you want to order your favorite Ka Tunying's dishes all you have to do is to go to their website at https://katunyings.com/ or if you're residing in Tagaytay City you can call directly their restaurant at Ka Tunying's Tagaytay (0917 1790721) aside from those you can also use other third party delivery services that are available in your location just like grab food and food panda.
Social Media Pages
Follow them on social media and join their community of food enthusiasts as we celebrate the rich tapestry of Filipino cuisine at Ka Tunying's. Be the first to know about their exclusive specials and limited-time treats!
Facebook: https://www.facebook.com/katunyingsph/
Instagram: https://www.instagram.com/katunyingsph
Website: https://katunyings.com/pages/contact
TikTok: https://www.tiktok.com/@katunyingsph
FAQs
Does Ka Tunying's restaurant offer discounts or special promotions?
Yes, Ka Tunying's offers special promos and discounts like 15% off and such however their promotions have limited time only, and following their social media accounts is the best example to be updated on their latest promotions.
Is Ka Tunying's halal?
No. Ka Tunying's is not halal certified restaurant since they are serving pork dishes.
Does Ka Tunying need a reservation?
The answer is no. You can just walk in, in any of their outlets however if there's a lot of customers and there's no available table you will have to wait however if you booked your visit that circumstances will not happen.
Conclusion
Great place to go if you're looking for a good Filipino-themed restaurant. Ka Tunying's menu offers delicious and appetizing food items that are really hard to resist. The place has a great ambiance and is comfortable plus it is regularly maintained so the place is really clean. Their service personnel are accommodating and polite, and the customer service inside the place is excellent. I highly recommend this place for every one of you who's looking for a great place to go get your Filipino food cravings.