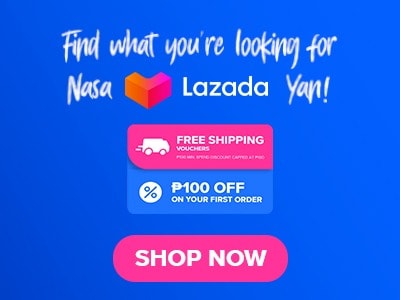 The Chinese food on the Tuan Tuan menu and its atmosphere of a Parisian brasserie with Hong Kong influences are not brand-new to the globe. A modern Chinese restaurant called China Brasserie is highly recognized for its outstanding menus, which include a variety of nutritious, top-notch local ingredients utilized in each dish. With flavors drawn from many parts of China, there is truly something for everyone in addition to all of your traditional favorites. China Brasserie offers more than just a pleasurable dining experience with its tasty food and helpful staff. An institution that provides Chinese food is known as a Chinese restaurant. The majority of them are in the Cantonese style because of the history of the Chinese diaspora.
Below, you'll find the updated list of the Tuan Tuan menu prices.
Menu Items
Price (PHP)

Claypot Rice

Smoked Duck Breast and Sausage on Claypot Rice
298
Steamed Spareribs on Claypot Rice
298
Steamed Chicken and Mushroom
298
Hongkong Soy Chicken
328
Garlic Qing Yi Fillet
368
Sparibs and Chicken Feet with Black Bean Sauce
298
Stewed Beef and Tendon on Claypot Rice
368
Seafood Beancurd
358
Boneless Chicken with Ginger and Scallion
428

Snow Buns and Dimsum

Crispy Barbecue Pork
178
Steamed Chicken Feet
188
Steamed Pork and Shrimp Siu Mai
168
Steamed Garlic Spareribs
168
Deep Fried Spring Rolls
128
Crispy Cheese Ube Buns
168
Steamed Chicken and Mushroom
148
Steamed Kutchay Dumpling
168
Crispy Snow Pork Buns with Floss
178
Fried Shrimp Wonton and Prawn Dumplings
228
Fried Shrimp Wonton
198
Steamed Beancurd Roll with Shrimp and Pork
168
Crispy Beancurd Sheet Rolls
168

Signature Curry

US Premium Beef Rib Curry
598
US premium Beef Rib and Tendon Curry
528
Beef Tendon Curry
448
Sliced Beef Belly Curry
528
Prawn Curry
278
Pork Chop Curry
408
Chicken Fillet Curry
388

Seafood

Salted Egg Prawns
498
Steamed Fish Fillet
468
Steamed Fish Fillet with Chili
498
Cantonese Seafood Pan Fried Noodles
468
Pan Fried Fish
468
Fried Squid with Garlic and Pepper
428

Meat and Poultry

Honey Garlic Spareribs
428
Salt and Pepper Spareribs
428
Beef Hofun
398
Stir Fried Orange Chicken
368
Salted Egg Chicken Wings
328
House Special Chicken Wings
348
Pan Fried Boneless Lemongrass Chicken
348
Pan Fried Boneless Teriyaki Chicken
348
Hongkong Style Fried Chicken
468
Sate Beef with Hofun Noodles
348
Sweet and Sour Pork
348
Boneless 3 Cup Chicken with Basil
348
Honey Garlic Chicken Wings
328
Szechyan Pepper Chicken
348

Congee

Pork Meatball Congee
268
Sliced Pork and Century Egg Congee
268
Sliced Fish Fillet Congee
268
Chicken and Mushroom Congee
258

Vegetable

Pan Fried White Turnip Cake
288
Stir Fry Polunchay with Garlic
308
Stir Fry Polunchay with XO Sauce
308
Crispy French Beans with Salted Egg Dip
228
Shredded Bokchoy with Dried Shrimp
228

Rice and Rice Topping

Seafood Fried Rice with Tuantuan
298
Yangchow Fried Rice
288
Beef Yakiniku
228
Pan Fried Boneless Lemongrass Chicken
228
Pork Chop in Maggi Sauce Rice Topping
228
Fried Rice with 3 kinds of Egg
288
Smoked Duck Rice Toppings
228

Group Meals

Set Meals
750
Executive Set Meals
1050
Family Feast
2888

Drinks

Freshly Brewed Iced Tea
138
Iced Lemonade
158
Nai Cha
138
Thai Iced Tea
158
Cantonese Lemon Tea
118
Horlicks Milk
128
Bottled Water
58
Coke
88
Coke Zero
88
Sprite
88
Royal
88
Mango Basil
118
Strawberry Basil Smoothie
118
Strawberry Jasmine Iced Tea
118
Mango Jasmine Iced Tea
118
About Tuan Tuan
The history of Tuan Tuan starts in Hong Kong in the early 1960s, a time of vibrant international influences and economic expansion. Mui Garden, a family-run eatery, was well-known for delivering fast, substantial, and affordable Hong Kong comfort cuisine, the most well-known of which was their unique curry & noodle soup. The Mui Garden family immigrated to Canada in the 1990s, where they successfully recreated their skills and even built a second establishment named Deer Garden, which is well-known for its halibut noodle soup. Their distinct style of comfort cuisine from Hong Kong, under the direction of son Gordon, has received several accolades.
The renowned curry made in Hong Kong is rich, indulgent, and perfectly spiced with creamy coconut milk. The renowned Mui Garden curry is opulent, rich, and made with the ideal combination of premium spices and smooth coconut milk. The multi-awarded Vancouver Signature Halibut Fish Soup offers a unique taste of the exquisite taste of the sea. Fresh Pacific Halibut that can only be obtained in Canada is used to make the soup base. Tuan Tuan Chinese Brasserie, the nation's first Chinese brasserie, serves comfort food from Hong Kong with a French twist.
Tuan Tuan Menu Best Seller
Fish Fillet with Pumpkin & Crabstick – The term fish comes from the French word filet, which means a thread or strip. Before filleting, the fish should have any scales removed.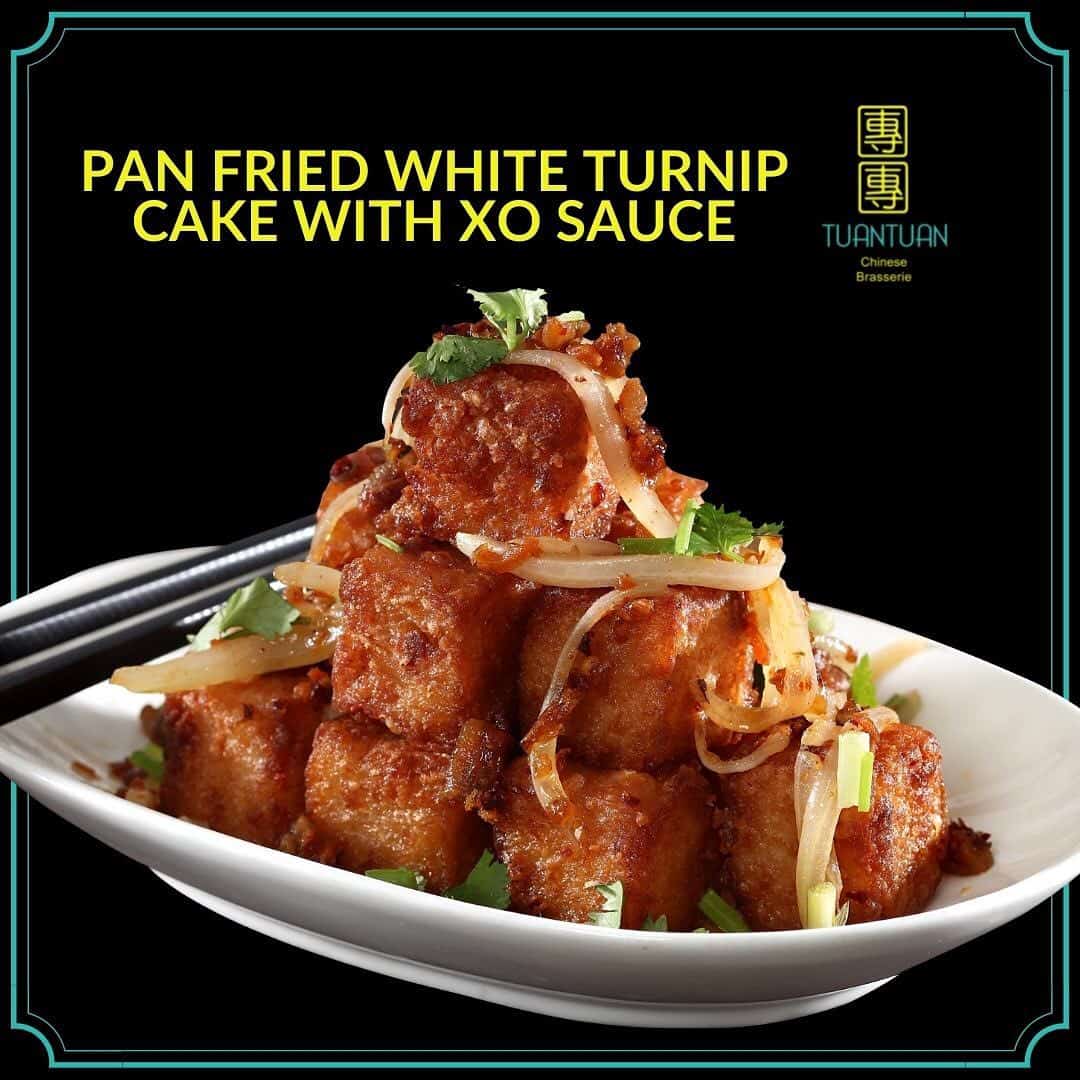 Pan Fried White Turnip Cake in XO Sauce – This Tuan Tuan menu cake is served during a Chinese dim lunch. Since the recipe uses shredded radish and plain rice flour rather than Western-style turnips, the less popular moniker radish cake is more appropriate. It is frequently referred to as carrot cake in Singapore.
Honey Garlic Spareribs – This dish, which you can prepare ahead of time, is delicious whether it is served hot or at room temperature. Serving the sauce over rice is a terrific idea.
Tuan Tuan Signature Menu
Prawn Curry – Serve with fragrant rice or roti, naan, chapathi, or both. Serving this prawn curry with jeera rice was a great idea. The fish sauce adds extra umami sweetness to the meal and has a particular salty, sweet, and earthy flavor. The second spoonful of fish sauce leaves no trace in the rich coconut curry. You will only experience its mouthwatering flavor.
Pork Chop Curry – Although they sometimes receive a poor name, properly prepared pork chops are juicy, tender, and mouthwatering to eat. This Tuan Tuan menu is cooked rapidly and is a relatively lean protein, similar to chicken. This creamy curry sauce is more akin to the curry sauce used in British chip shops. Curry powder is used to prepare it.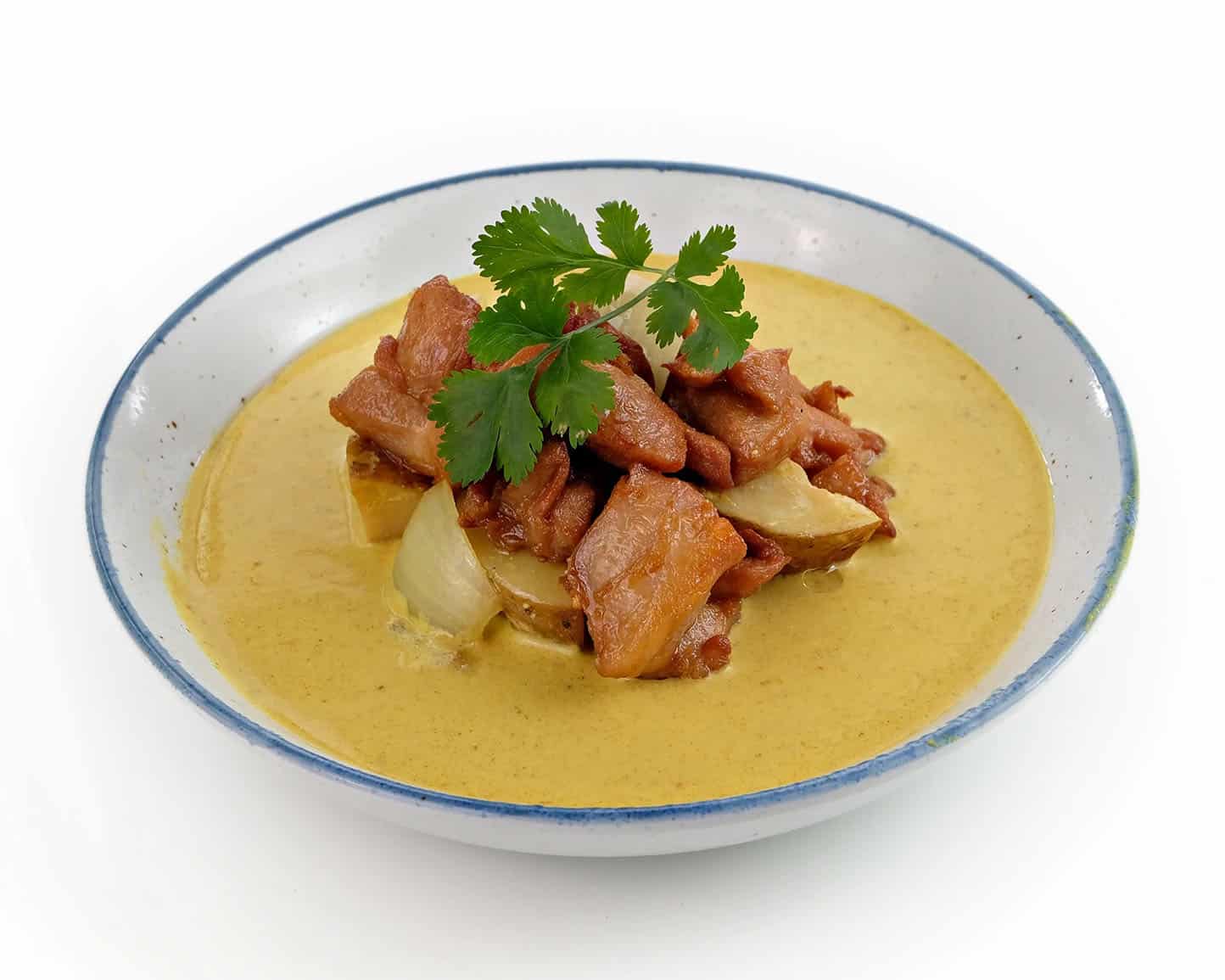 Chicken Fillet Curry – Without any condiments or salt, a basic chicken breast cooked in water or on a grill has a somewhat sweet flavor. While chewing, there is a unique aroma that may be detected in the nose in addition to the flavor on the tongue. It is delectable and simple to prepare. The sauce is tasty, creamy, and rich. Warm white rice pairs wonderfully with it. This is sometimes referred to as chicken curry in the Filipino manner.
Premium Beef Rib Curry – Chuck steak will satisfy all of your curry needs.
Tuan Tuan Pork Buns
Crispy Barbecue Pork Snow Buns – BBQ pork buns changed from being street food to a meal served in restaurants in the 1970s. The cooks at Prince Restaurant in Hong Kong developed a new style of extremely soft BBQ pork bun in the late 1990s and claimed it to be the greatest BBQ pork bun ever made. We now have crispy BBQ pork buns since the recipe was improved to incorporate a crispy crust. The original BBQ pork buns' wonderful flavor is retained, but the addition of the crispy crust gives the food more crunch and enhances the dining experience.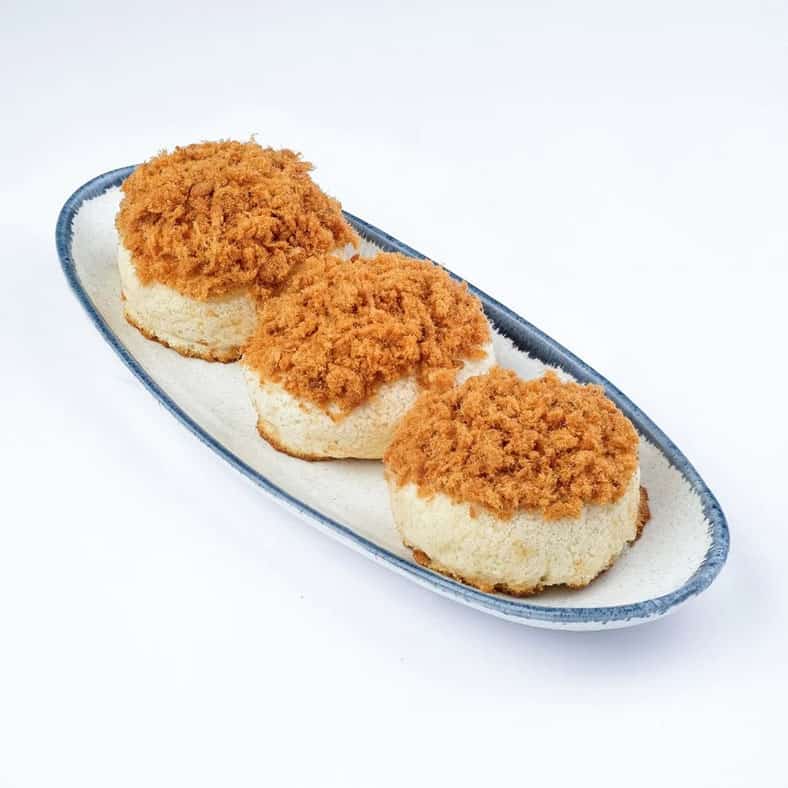 Crispy Snow Pork Buns with Pork Floss – Rolling a bun in meat floss or adding floss to produce filling creates a floss bun, also known as pork, sung bun. Pork floss is well-known in China. It is portable, flavorful, and satisfying to consume on the go. It also encourages a sound digestive system and adequate nutrient absorption. It is a fantastic companion for pairing with porridge starting in infancy.
Tuan Tuan Promo
As of the moment, Tuan Tuan offers two promos for its customers. The first one is the common buy one take one promo. It is offered in four different products, Okinawa brown sugar boba milk, assam milk tea, brown sugar milk tea, and jasmine milk tea. Another one would be if you hold a BPI credit card you get a 50% off.
Tuan Tuan Menu Delivery
Not all Tuan Tuan restaurants offer a delivery service. To know which ones, offer a delivery service you can always visit their website or their Facebook page. However, for convenience, you could order their best sellers via GrabFood.
Social Media Pages
Are you planning on subscribing to them to get the latest updates? You can start reaching them by going to their social media pages or visiting their website below:
Website: https://tuantuanchinesebrasserie.htcg.com.ph/
Facebook: https://www.facebook.com/tuantuanmanila/
Instagram: https://www.instagram.com/tuantuanmanila/
Conclusion
Based on this concept, the recently launched Chinese bistro Tuan Tuan menu in the nation combines an unexpected array of polar ingredients. Hong Kong food, known for its classic meals like pork buns, noodles, and steamed veggies, is often presented in straightforward, plain settings. A false indoor garden with plants sprawled on the walls, gorgeous dark wood seats and tables, and shining chandeliers are what the visitor is met with when entering the restaurant. The crispy snow buns, which are expertly toasted on the exterior and filled with soft, sweet, barbecued pork, won't let down fans of pork buns.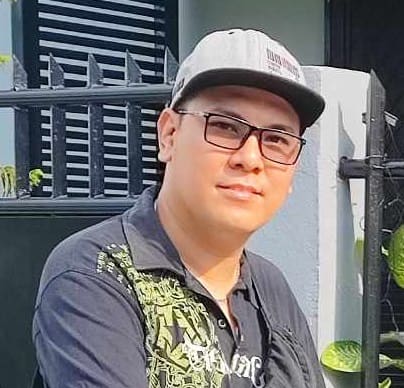 Hi! I'm Nivek Strife, the person who made MenuPH. I'm the one who added most of the popular menus you see on this website, and I really hope you enjoy them! Feel free to check them all out.
Growing up, I was surrounded by lots of tasty foods, like the classic Adobo and the sweet Leche Flan. That love for the many flavors of the Philippines is what got me excited about adding to MenuPH. When I learned how to make websites, I saw the need for a place to show off all the amazing Filipino dishes, and that's how MenuPH started.
MenuPH isn't just a website; it's like a fun journey into food. I've teamed up with famous chefs and found great places all over the Philippines to bring you a bunch of menus that show off the best of Filipino cuisine. Whether you're into the usual dishes or new twists, MenuPH is here to guide you through the rich world of Filipino flavors.
With MenuPH, my aim is to help local businesses, talk about good food choices, and make a group of friends who love food. No matter if you like fancy restaurants or street food, MenuPH has something for you. Come join me on this food adventure as we find great places, taste real flavors, and enjoy the unique food traditions that make the Philippines awesome.