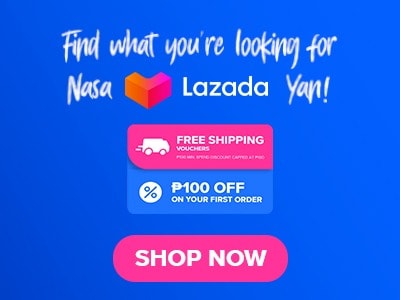 If you want a taste of the Mediterranean in the Philippines, Marcia Adams' Menu has just what you're looking for! Located at the boundary of Tagaytay and Alfonso, Marcia Adams' is a romantic garden restaurant that takes pride in the various architectural designs they have in their definition of bliss. A mixture and portrayal of Marcia Adams' admiration for architecture, food, and gardens, and Neil Adams' culinary Mediterranean stories. This is a place that has a magnificent ambiance that is paired with top-tier foods, where events can be held. 
Menu Items
Price (PHP)

Appetizers

Tomato Salsa
740
Tzatziki w/ Lettuce Chips
740
Baba Ghanoush
740
Hummus
740

Optional Starters

Pumpkin Soup
80
Mushroom Soup
130
Amalfi Prawns
130
Ratatouille
130
Yogurt-Cheese Dip
40
Prawns, Mushroom and Arugula Salad
300
Melon, Prosciutto & Arugula Salad
330
Arugula Salad w/ Shaved Parmesan
190
Aegean Salad
270

Main Courses - Grills

Certified Angus' Steak
w/ Truffle Butter
3,695
Certified Angus' Steak
w/ Truffle Butter
3,595
Grilled Lamb Chops
w/ Sheep's Milk Cheese
2,650
Italian Pork Chop
1,045
Grilled Aromatic Pork
895

Main Courses - Kebabs

Classic Chicken Kebabs
740
Chicken Kebabs
775
Fish Souvlaki
895
Beef Tenderloin and Bacon Kebabs
1,250
Spanish-Moorish Kebabs
1,295
Classic Shish Kebabs
1,195

Main Courses - Stews & Casseroles

Spanish Bean Stew
740
Greek Octopus Stew
765
Spanish Chicken Casserole
795
Greek Lamb Stew
1,095
Corsican Beef Stew
1,155
French Lamb Stew
1,325

Main Courses - Pasta

Bolognese
825
Ai Funghi
825
Carbonara with Bacon
875

Desserts

Strawberry Parfait
110
Pavlova
110
Guava Shells in Syrup
w/ Crème Fraîche
55
Grilled Orange
w/ Vanilla Ice Cream
55
Lavender Crème Brûlée
25
Lemon Sponge Pudding
25
Panna Cotta with Lemon Sauce
Fried Bananas with Chocolate Dip

Non-Alcoholic Beverages

Wilkins Bottled Water
45
Coca Cola, Sprite, Royal
85
Coffee Press
95
Fresh Tarragon Tea (per pot)
105
Guyabano Fizz (Per Glass)
245
Guyabano Fizz (Per Pitcher)
595
Homemade Lemon and Lime Bitters (Per Glass)
135
Homemade Lemon and Lime Bitters (Per Pitcher)
395
Bundaberg: Ginger Beer, Peach, Apple Cider
165
San Pellegrino: Aranciatta, Aranciatta Rosa, Limonatta
120

Alcoholic Beverages

San Miguel Pale Pilsen
120
San Miguel Light
120

Wines

Angus The Bull Cabernet Sauvignon/ 37.5cl
1,000
Spy Valley Pinot Noir / 37.5cl
1,350
Spy Valley Sauvignon Blanc / 37.5cl
880

White Wines

Terre Gaie Prosecco D.O.C.
100% Glera/ 75cl
1,670
Deakin Estate "Azahara' Sparkling
Chardonay/Pinot Noir NV/ 75cl
1,675
Alkoomi White Label Late
Harvest Semillon/Vendelho/Riesling/ 75cl
1,475
Deakin Estate Chardonay / 75cl
1,075
Deakin Estate Moscato / 75cl
1,075
Rustenberg Stellenbosch Chardonnay/ 75 cL
2,350
The Ned Marlborough Sauvignon Blanc / 75 cL
1,875
Spy Valley Satellite Sauvignon Blanc / 75 cL
1,140
Spy Valley Riesling / 75 cL
2,025
Tramin Pinot Grigio / 75 cL
2,400

Red Wines

Morgante Nero d'Avola / 75 cL
1,975
Ormanni Chianti Classico Sangiovese / Canaiolo / 75 cL
2,625
Deakin Estate Merlot / 75 cL
1,075
Geoff Merrill 'Pimpala Road' Shiraz / 75 cL
1,525
Andeluna '1300' Malbec / 75 cL
1,440
Chamonix Rouge / 75 cL
1,875
Porcupine Ridge Cabernet Sauvignon/ 75 cL
1,525
Trinity Hill Hawkes Bay Trinity / Cabernet Sauvignon Cabernet Franc / Merlot / Syrah/ 75cL
1,875
Spy Valley Pinot Noir / 75 cL
2,250

House Wines, Beers & Sparkling Waters

South African medium dry'Goats do Roam'/ 75 cL
1,175
South African medium dry'Goats do Roam'/ 125 mL
180
South African medium dry'Goats do Roam'/ 250 mL carafe
350
South African medium dry'Goats do Roam'/ 500 mL carafe
640
Shiraz/Cabernet blend from Deakin Estate, Australia
1,075
Shiraz/Cabernet blend from Deakin Estate, Australia / 125 mL glass
180
Shiraz/Cabernet blend from Deakin Estate, Australia / 250 mL glass
350
Shiraz/Cabernet blend from Deakin Estate, Australia / 500 mL glass
640
Pale Pilsen, Light. / Beer / 330 mL can
120
Badoit / 50 cL bottle
140
About Marcia Adams'
This adored restaurant first opened its doors in 2010, and ever since then, it has undergone numerous upgrades to become the paradise it is now. In addition to the delicacies that will have you craving more, they host several events and parties that can accommodate groups of 10 to 150.
They also have three dining rooms that were influenced by the architecture of various countries and a ceremony area. This site is nothing short of romantic, with a gorgeous area known as the "Proposal Area" and several places that offer a specific aesthetic appropriate for couples looking for the same thing, such as the Greek Terrace and its extension, Sunset Lounge, with a Spanish influence, and the Provençale Pavilion. Visit Marcia Adams', which is waiting in Barangay Sikat. Who knows, you could just succeed in finding what you seek, in the one and only Marcia Adams'.
Marcia Adams' Menu Best Seller
Best Sellers are here to serve as a representation of all their abilities and to offer a small suggestion for Marcia Adams' as a restaurant. The fact that numerous visitors enjoy these delicacies is evidence of how good they are. Without further ado, here are the top items on Marcia Adams' menu!
Pumpkin Soup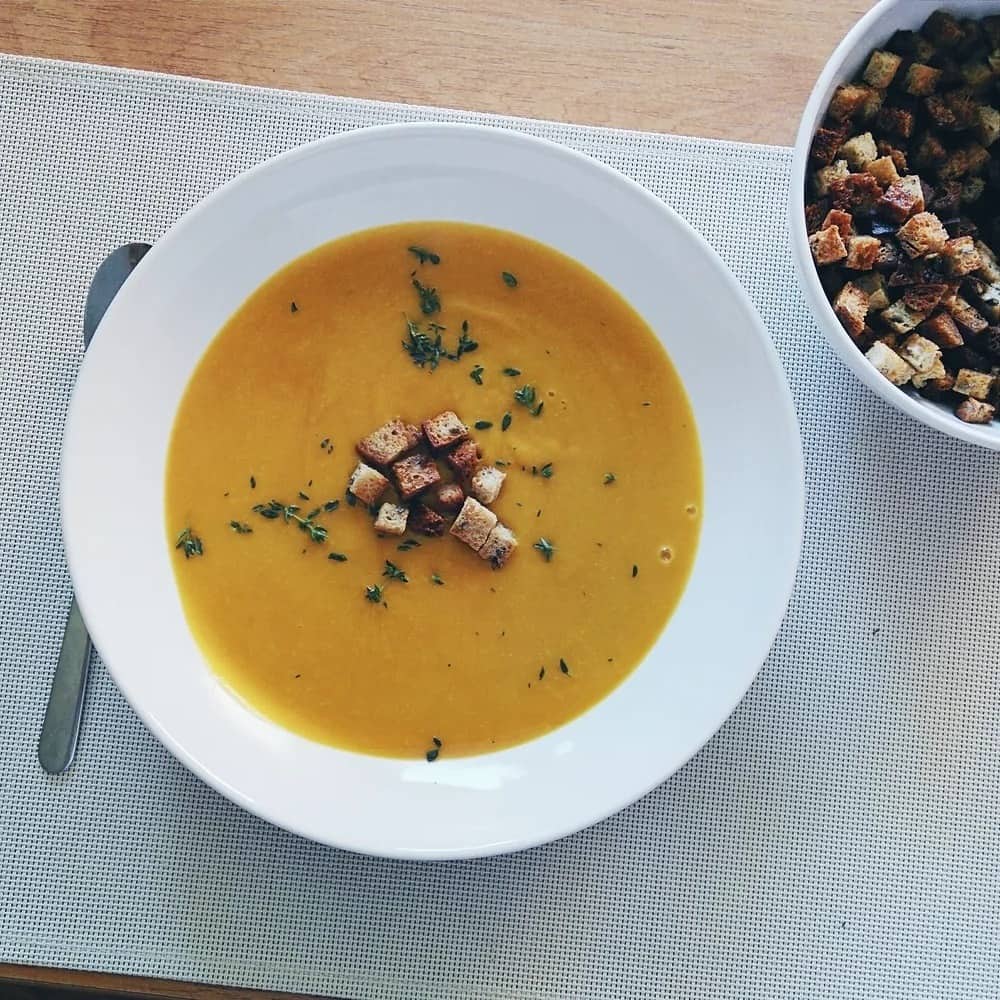 Of course, plenty of us has heard of this creamy, bright yellow goodness. Probably had a chance to taste some, too! Well, we can get a bit of that lovely warm meal that takes us back to our childhoods, only at Marcia Adams'. This Pumpkin Soup also has a bit of crème fraîche, or fresh cream to accentuate the lovely flavors contained. For a bit of texture and taste, the soup is also served with a dash of delicious bacon bits!
Grilled Lamb Chops with Sheep's Milk Cheese
The Lamb Chops in this meal were marinated inside a lovely amount of Marcia Adams' very own mixture of seasonings and herbs for that unique taste. That doesn't end there, of course! This meal is also served with two types of potato – marble, or wedges, paired with some specially roasted tomatoes.
Ai Funghi
This is a lovely spaghetti composed of different delicious mushrooms for taste, garlic, and of course, some lovely basil. 
Beef Tenderloin and Bacon Kebabs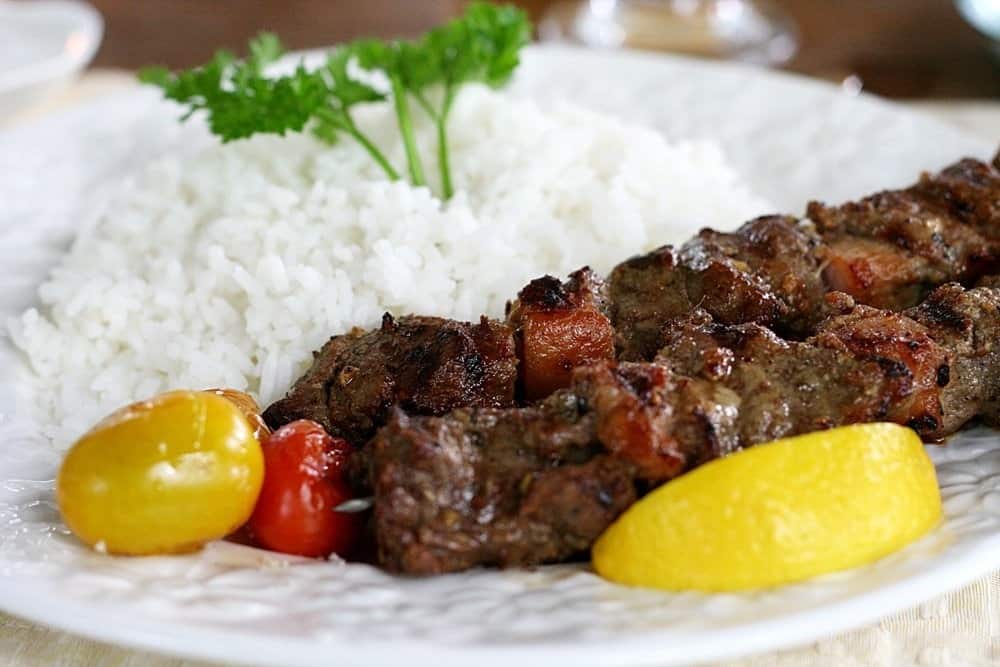 This delicious beef tenderloin that is marinated in anchovies and garlic is prepared in the so-called Provencal style. This means that the beef is made with olive oil, herbs, tomatoes, onions, garlic, and mushroom. These are made with certified fresh ingredients that ensure the quality of this dish, so why not have a taste?
Pavlova
This Best Seller is a dessert that begs for another look from any eye that passes by it. This is a meringue topped with different factors that are fresh and hand-picked to ensure perfection. These are bananas, kiwis, and some passion fruit coulis, with some lovely whipped cream. It is mouthwatering, just by reading it, isn't it?
Marcia Adams' Starter Menu
Starters may not seem like much, but just like breakfast, they could very well be one of the most important parts of having a full meal! They set the tone, pique guests' appetites, and orient them for an eventful next course. Being in different countries, Marcia Adams' is aware of the countless starters to choose from, and they chose the dishes below just for the satisfaction of their visitors, with prices variating from 40 to 300 Pesos.
Mushroom Soup
Once or twice, we've been given such velvety, rich Mushroom Soup by other people. But have we tasted Marcia Adams' version? It is even creamier, even richer! This is a perfect starter, as they prepare these with fresh, hand-picked mushrooms to ensure the wonderful first taste that shall be your first window to the level of service Marcia Adams' can offer.
Ratatouille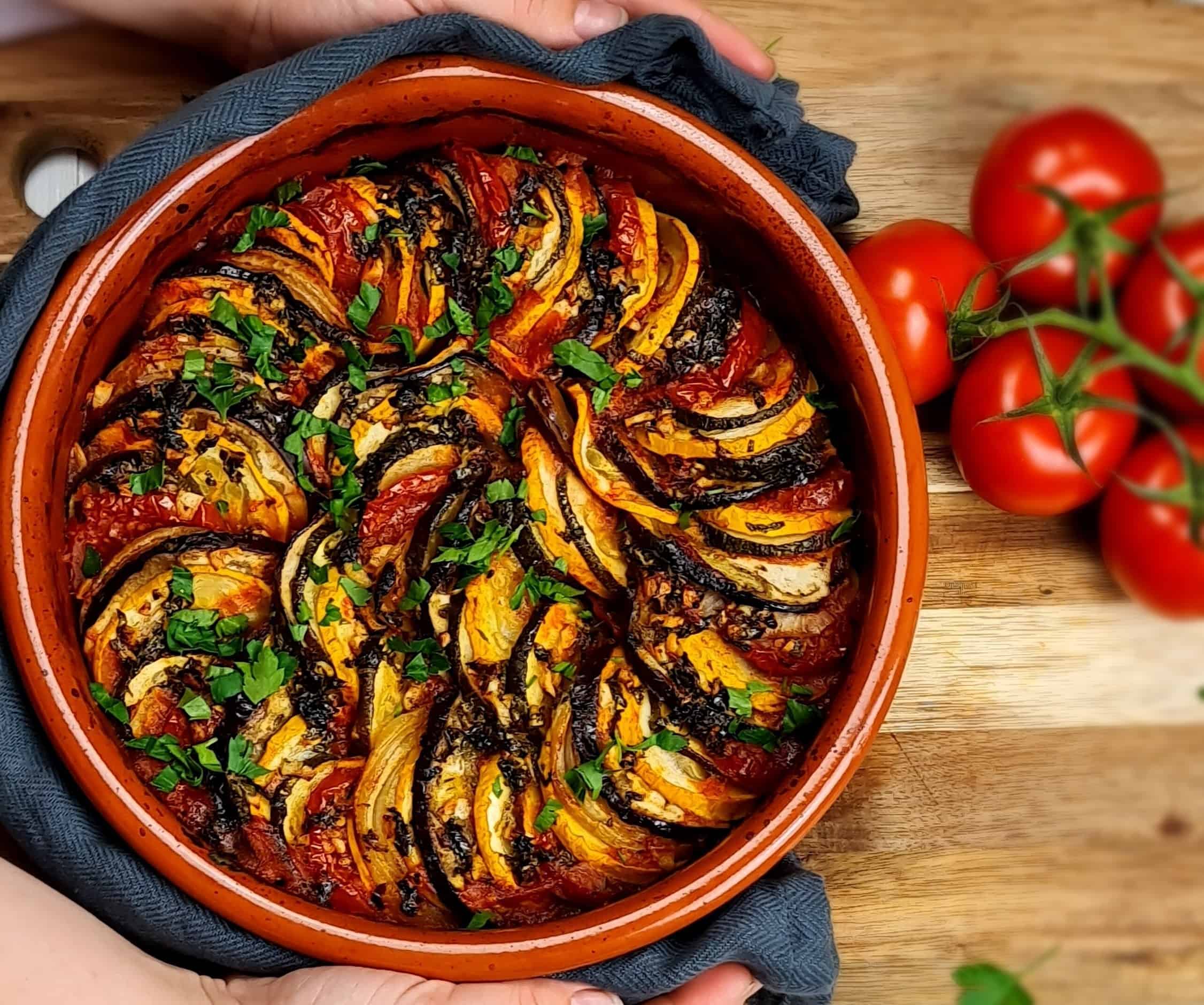 Ratatouille is a classic french dish we might hear of from a movie, where its visuals are impeccably mouthwatering, and Marcia Adams' version just might be its perfect recreation. This is a healthy vegan stew made with its very own mix of special seasonings, tomatoes, peppers, zucchini, onion, and eggplant.
Amalfi Prawns
These are luscious prawns prepared by being pan-fried after being coated with lovely bread crumbs – ensuring that lovely crunch and marinated with salt, olive oil, parsley, and pepper for that flavor to wow guests at the first bite.
Yogurt-Cheese Dip
What would this dip be without the breadsticks prepared by Marcia Adams' to perfection? Yes, that's right. This order comes as a partnership, with a creamy, yogurt-cheese dip, and fresh breadsticks to get your appetite going, without being too full.
Optional Starters – Salads
Surprise, surprise! The list of starters present doesn't end with a spectacular yogurt and cheese dip, but they end with these tasty salads, to keep us refreshed and nourished while waiting for more of our main courses. These delicious dishes come with prices that fluctuate between 200 and 500 Pesos.
Melon, Prosciutto and Arugula Salad
This salad mixes a sweet and savory joy for food. This Italian based-dish is perfect for a refreshing, simple, and light starter with nutritional ingredients such as Proscuitto – an Italian dry-cured ham, a raspberry vinaigrette, which is freshly made to ensure the best quality of the final product, some Truffle Noir Cheese, which is deliciously aromatic and earthy, with another Italian ingredient, Provolone.
Arugula Salad with Shaved Parmesan
Arugula Salad is quintessentially made with honey, lemon juice, olive oil, and, of course, arugula itself. This meal is famous to so many for its health benefits, and its wonderful taste. To top it off is some shaved Parmesan and a balsamic vinegar dressing.
Prawns, Mushroom and Arugula Salad
We've all been informed about the classic Arugula Salad. This version adds that classic dish with some fresh, meticulously prepared prawns and mushrooms. This makes the original dish even more delicious, and gives it more nutrients! Finally, the dressing is Honey-Mustard Orange.
Aegean Salad
This is a Greek-based salad that fills you up with sets of different textures and flavors that all complement each other like puzzle pieces lining up to form a beautiful image. As if it needs any more, this has a dressing available – with a tangy and herby taste.
Grilled Menu
The majority of folks have meals in their backyards like this. Grilled food tastes just like home, but they also give a dashing hit of fanciness. There is an art to grilled food, the intricacy, the preciseness of each cook only to achieve that juicy, flavorful center that will surely satisfy everyone. Marcia Adams' is the place that not only knows that fact but takes it to the heart. For the first of many main courses, and with prices circling 800 to 4,000 Pesos is Marcia Adams' Grilled Menu.
Italian Pork Chop
Starting with a dash is the Italian Pork Chop – a perfect example of how Marcia Adams' is inspired by the country. This is a grilled loin chop – the most tender and delicious chop, with fresh tomato salsa, fennel, and pepper, as the seasoning. This is a perfect meal to choose when you're craving a bit of Italian flare, with some pork.
Grilled Aromatic Pork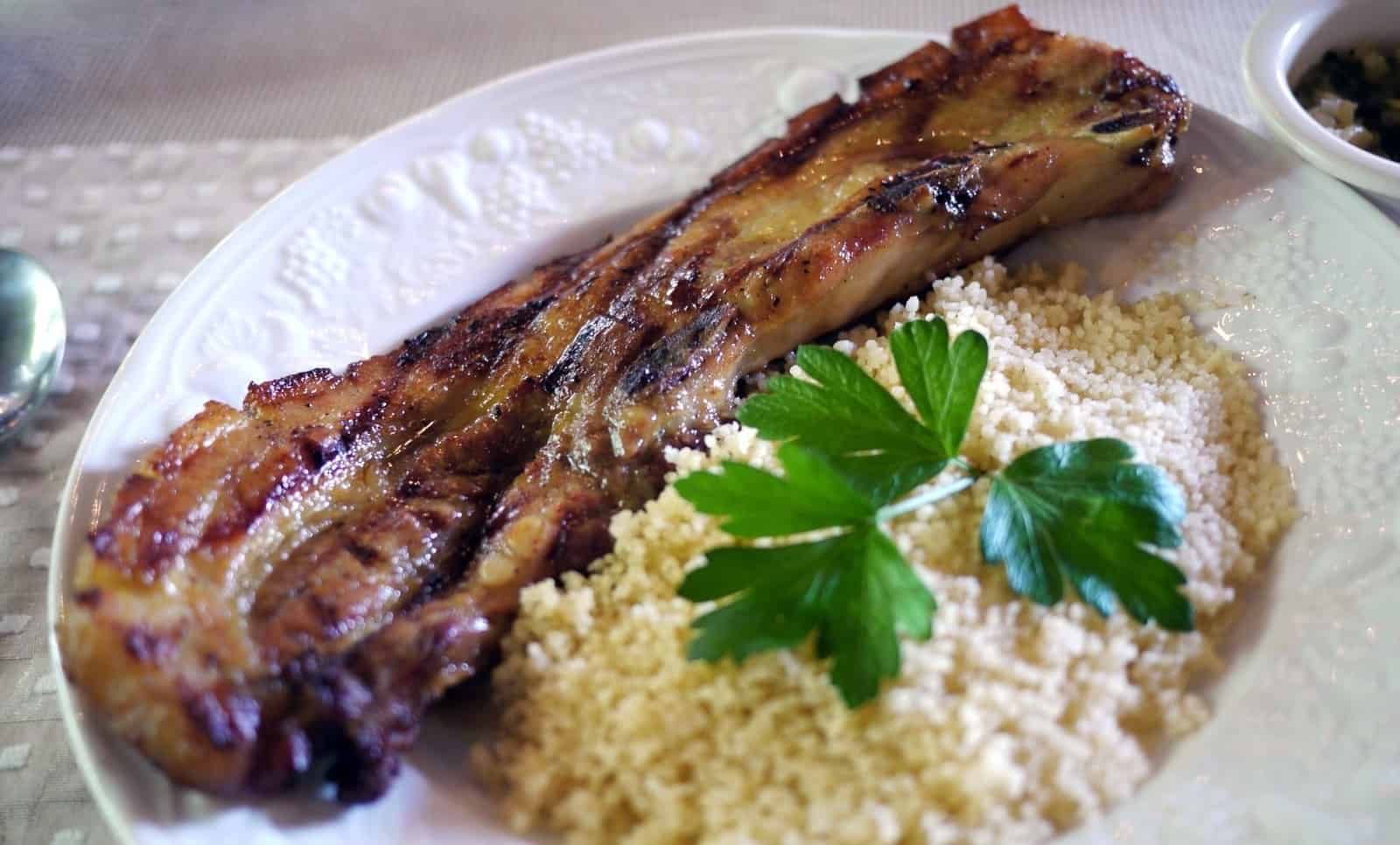 Grilled Pork is already an amazing dish to have. The moment the meat's taste hit you, you might just forget your name and want more. The tenderness and moistness also help keep that deliciousness intact, add some aromatic spices from the restaurant itself, and ladies and gentlemen, we have a winner!
'Certified Angus' Steak
'Certified Angus' is a brand of flavorful, rich meat, as per the high-quality cuts they have. Their meat has some amazing marbling that contributes to the taste and tenderness of the steak. Made to perfection, it is served with an Arugula Salad with Shaved Parmesan on the side to keep it healthy, and some sautéed marble potatoes, as well. 
'Certified Angus' Steak with Truffle Butter
Another meal that has the well-known admired brand of 'Certified Angus' is also prepared to be nothing short of breathtaking at the visitors' tables. This, however, has truffle butter – butter mixed with different components that make it oh-so-delicious. Even more, it is served with sautéed marble potatoes and marinated in aromatic herbs and spices – all from the restaurant.
Marcia Adams' Kebab Menu
What are Kebabs? These are classic dishes from the Middle East prepared by threading meat and an optional amount of vegetables onto skewers and grilling them afterward. A typical type of Kebab known by many is the "Shish Kebab", included in Marcia Adams' menu. Be ready to get a taste of their version and takes on Kebabs, as like their other meals, these are amazing, and will leave you wanting more. Only for prices from 700 to 2,000 Pesos.
Spanish-Moorish Kebabs
The first type of Kebab is marinated in groups of salt, pepper, lemon, rosemary, olive oil, and oregano! Anyone can get a taste of this combined dish. Why "Combined"? Well, because it is a fusion between the Spanish and Moorish techniques and tastes. One can even share with another, as this is served in two full sticks!
Fish Souvlaki
First of all, Souvlaki refers to grilled meat eaten on a stick most frequently made with chicken and pork. The big twist – thanks to this wonderful restaurant, is that it is made with fresh, delicious fish! These are also called "Catch of the Day" kebabs. Created with olive oil, herbs owned by the site itself, and some lemon for more taste. Guess what, these are also served in two sticks, so, one can enjoy two, or one can enjoy with another!
Classic Chicken Kebabs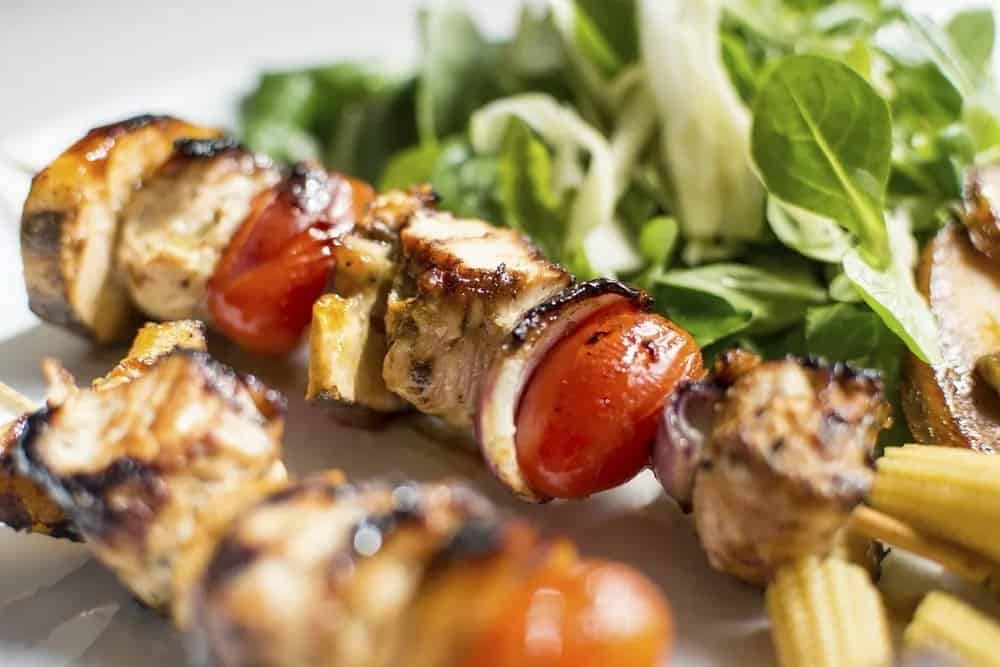 While extraordinary kebabs are sure to tickle your fancy, we can never go wrong with some usual, run-on-the-mill chicken kebabs. How are these assembled? Made of a marinade composed of cayenne, saffron, and cumin all originally made at Marcia Adams' restaurant. The finished product is not alone though, with a delicious salad with a tortilla and a luscious honey-mustard dressing for good measure.
Classic Shish Kebabs
Another classic but amazing dish is the famous, respected, and renounced – Shish Kebabs. This is a lamb-based kebab marinated in fresh oregano, lemon, and rosemary, with salt, olive oil, pepper, and salt. Served in two lovely, delicious sticks.
Chicken Kebabs
The final on our list is the famous Chicken Kebab, a go-to source of protein served in two enjoyable sticks, marinated in a lovely amount of cumin, and some old-fashioned homemade yogurt that everyone will surely adore.
Social Media Pages
To get the latest menu and promos from Marcia Adams', we encourage you to subscribe to their social media. In this way, you will always get updated on their current post. You can also send them a message in case you want to ask them something. To find their official social media pages, just refer to the following links:
Facebook: https://facebook.com/MarciaAdamsResto/
Instagram: https://www.instagram.com/marciasresto/
Conclusion
To end this article, Marcia Adams' Menu is not only composed of delicious dishes but presented inside a haven of a restaurant. A place of romance located between Alfonso and Tagaytay's boundary, that is inspired by Italian farmhouses and Greek architecture, a house that specializes in Mediterranean cuisine that is home-cooked for all the guests, a portrayal of Marcia and Neil's knowledge, experiences, and stories, and a place where all are welcome.
This is Marcia Adams', and they welcome you with open arms, come to them, and get a taste of their presumption of heaven.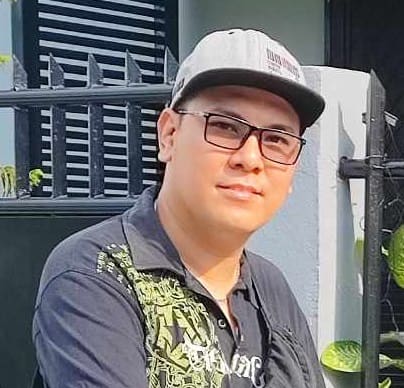 Hi! I'm Nivek Strife, the person who made MenuPH. I'm the one who added most of the popular menus you see on this website, and I really hope you enjoy them! Feel free to check them all out.
Growing up, I was surrounded by lots of tasty foods, like the classic Adobo and the sweet Leche Flan. That love for the many flavors of the Philippines is what got me excited about adding to MenuPH. When I learned how to make websites, I saw the need for a place to show off all the amazing Filipino dishes, and that's how MenuPH started.
MenuPH isn't just a website; it's like a fun journey into food. I've teamed up with famous chefs and found great places all over the Philippines to bring you a bunch of menus that show off the best of Filipino cuisine. Whether you're into the usual dishes or new twists, MenuPH is here to guide you through the rich world of Filipino flavors.
With MenuPH, my aim is to help local businesses, talk about good food choices, and make a group of friends who love food. No matter if you like fancy restaurants or street food, MenuPH has something for you. Come join me on this food adventure as we find great places, taste real flavors, and enjoy the unique food traditions that make the Philippines awesome.