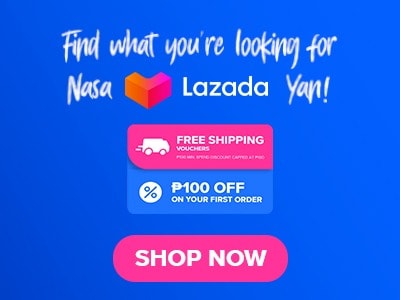 As we live forward to the future we can literally see a lot of instant food that can satisfy our palate. There are noodles, snacks, biscuits, and literally everything that can be bought instantly in the market. As of today, dim sum, siomai, siopao, noodles, and hopia dominates the food industry, they can literally satisfy us Filipino and somehow we used to pair the above-stated snacks with rice; Filipino are guilty of pairing rice with siomai and I know that. Drizzled with garlic powder, and soy sauce and topped with chili sauce, an overwhelming experience can be done once you dipped your dimsum in their special sauce. Hen Lin menu doesn't only offers a set of dimsums but also offers a wide variety of meals that can be read in the succeeding sentences.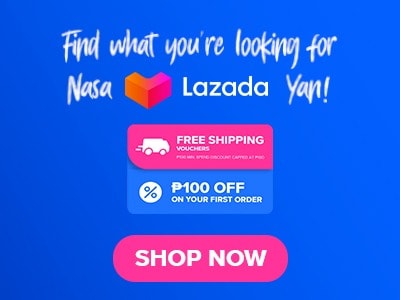 Menu Items
Price (PHP)

Beverages

Iced Tea
28
SM Bonus Bottled Water
10
Softdrinks (12oz)
22
Softdrinks (16oz)
27
Softdrinks (20oz)
30

Dimsum

Buchi
28
Chicken Feet
51
Hen Lin Siopao (Asado/Chicken)
35
Hongkong Style Siopao
42
Mini Cuapao
42
Sharksfin - 3pcs
33
Sharksfin - 6pcs
63
Siomai (Shrimp, Pork, Beef, Crab, Chicken) - 3pcs
33
Siomai (Shrimp, Pork, Beef, Crab, Chicken) - 6pcs
63
Spareribs
65
Special Siopao (Asado/Chicken)
42

Noodles

Beef Mami
62
Beef Wanton Mami
68
Brisket Noodles
80
Chicken Asado Mami
55
Wanton Mami
65

Quick Pick

Hongkong Style Siopao Asado with 12oz Drink
42
Mini Cuapao (3pcs) with 12oz Drink
63
Siomao/Sharksfin (3pcs) with 12oz Drink
54
Special Siopao with 12oz Drink
63

Yangchow Meals

Siomai with Yangchow Rice
62
Sharksfin with Yangchow Rice
62
Chicken Feet with Yangchow Rice
71
Spareribs with Yangchow Rice
85
About Hen Lin
There are different stories that you may hear from the mouths of great individuals. An inspiring story that can literally move you into tears and can motivate you to do more. Just like any other story, Hen Lin also had a charming and beautiful story that can pique the interest of its reader. Hen Lin started as a small kiosk in the land of BF Homes, Paranaque. They started selling dim sums, siomai, siopao, hopia, and a lot more. From the little things that they sell, a grandeur brand blossomed – and this is the famous Hen Lin today. 
Hen Lin is inspired by Chinese cuisine, it was started in 1983 and capitalized their business with 30,000 pesos only. Imagine this small sum of money becoming a million-worth business today! The story of these two couple who started from scratch is indeed a good motivation for those who would like to create a name in the food industry.
In order to know the best sellers that can be purchased at Hen Lin, then I suggest that you should continue your reading! Order your Yangchow while reading buddy!
Hen Lin Menu Best Seller
What I enjoyed at Hen Lin is their set of dimsums/siopao which can be savored at a low price. I've also tried their Yangchow and swear it is the best combination that I have ever tasted. So if you would like a list of Hen Lin's menu best sellers, then it is a pleasure on my end to share it with you guys!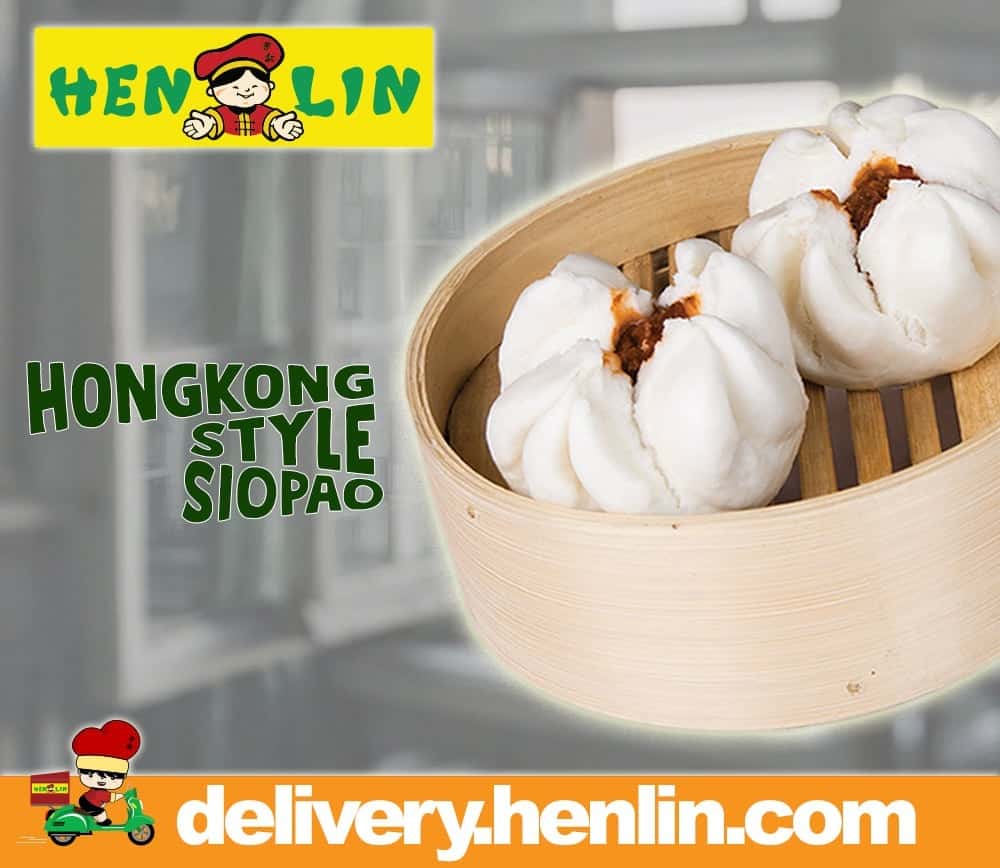 HK Style Siopao – This siopao is similar to what Hong Kong siopao offers, it is a bun filled with "asado" flavor inside! The sauce which you can pour on top of this siopao is literally overwhelming! So grab your siopao today and you will never regret buying it!
Mami/Noodle Soup – This Hen Lin menu is a staple food, it is the perfect partner for your siopao or siomai! This soup is a real chicken soup, however, it can also be in beef, asado, or pork, and you can choose your own meat folk! 
Yang Chow Siomai – You can order this rice meal for 130 pesos only! This meal is composed of a cup of yellow rice and 6 pieces of siomai! Very affordable right? For a hundred and thirty pesos you can literally have your own breakfast, lunch, or even dinner, so why not grab your own yang chow folk?
Siomai Menu
The hidden pork which lies beneath the soft wrapper of siomai can be enjoyed at Hen Lin! Be one of that individuals who finds their feet coming back for Hen Lin's siomai! Hen Lin's siomai can be enjoyed for as low as 97 pesos per order, this order already consists of 6 pieces of siomai. You can choose between pork, chicken, beef, crab, and even shrimp!
This proud meal can be purchased at any branch across the Philippines, also Hen Lin siomai can be enjoyed at the convenience of your own home! If you would like to know how to enjoy Hen Lin's products at your own home, then you can just scroll down and read "Hen Lin Menu Delivery".
Siopao Menu
For almost thirty-five (35) years, Filipino have found themselves being so attached to Hen Lin's signature siopao. Who would have thought that this little kiosk will blossom into a huge food business? And the success of Hen Lin is due to the undying support of Filipino and thanks to the perseverance and passion that the couple poured into their small venture.
This soft bun filled with asado or bola-bola flavor can be savored for 69 pesos only! What an amazing offer right? The cheapness the price of Hen Lin's siopao is also a factor that's why Filipino loved them. While writing this review, I am literally craving for a siopao, hmm I'll dial their number first. If you wish to know their delivery hotline, then you can just skip this part and read "Hen Lin Menu Delivery".
Hen Lin Hopia Menu
A sweet sensation can be felt in every bite of Hen Lin's Hopia! Be enticed by the four flavors that Hen Lin offers, you can choose between munggo, kundol, ube, or buko flavor! This Hopia that Hen Lin offers can only be bought for fifty-nine (59) pesos only.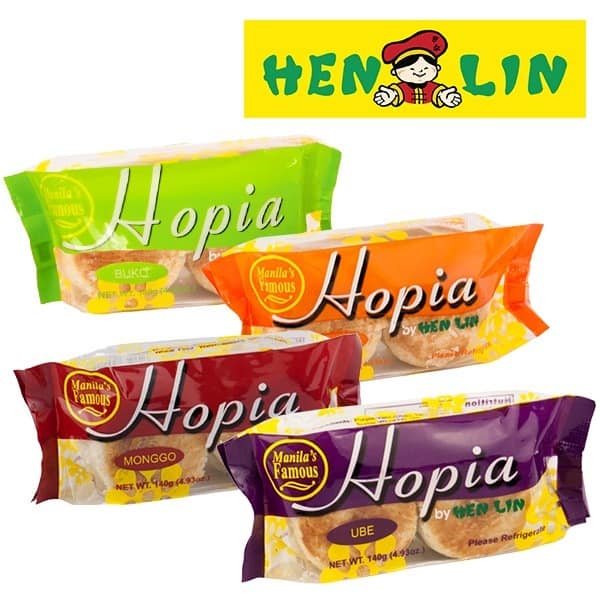 In my own opinion, I believe that their hopia can cure your hunger! It is the best food which you can bring anywhere! So if you are looking for a snack that you can eat anywhere, then Hen Lin Hopia is your best food!
Hen Lin Menu Delivery
Hi folks! You are looking for Hen Lin's delivery hotline and how to have your own Hen Lin Siomai at home right? Then this part of the entire reading is your best guide. As of the present time, Hen Lin has over 100 branches nationwide, however even though they have a lot of branches across the Philippines, they only offer us a single but authentic website that you can use to purchase a Hen Lin product.
In the Philippines, you can have your take-home Hen Lin menu, using different methods. First, you can visit their official site and you can make a purchase from their site. Just open your browser and search for Hen Lin, you can also copy this link and paste it on your browser for easy access, "https://www.henlin.com/online-store". Second, you can order via Food Panda or Grab food! You can just download their app and after downloading their app you can just search for Hen Lin products.
If you wish to know the other details which are anchored to Hen Lin, then below is a guide for Hen Lin's contact number and other information.
Conclusion
My experience at Hen Lin is literally the best! The food, the beverages, and the variation of flavors can really satisfy your palate. To tell you the truth, Hen Lin is your best buddy to alleviate your hunger; the price is wise, the service is fast and their set menu is the best!
So if you are looking for small meals that are budget-friendly then Hen Lin is your great choice. In a nutshell, Hen Lin is a small stall that climbs its way up to the ladder of success. I learned from their story and I believe that the knowledge which I can pluck from them can be an edge that I can use in conquering life's challenges.
Above all, you can get your Hen Lin product today! Be mindful that ordering via their official site is until 5:30 pm only, all orders after 5:30 pm will be processed the next day. Have a great day ahead folks!