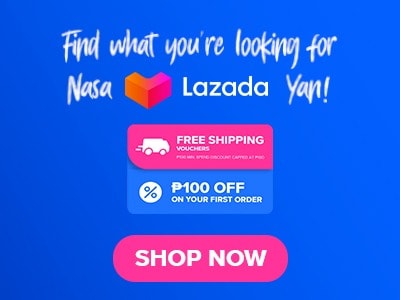 Samba Shangri-la Fort is a fine dining restaurant that sits at the heart of the Shangri-la Hotel. The Samba Shangri-la menu can truly give us a cream-of-the-crop experience because they don't serve cheap meals here; they value every meal which is why prices can be a little bit costly.
On a positive note, this majestic and luxurious experience can be treasured by anyone who will come to visit this opulent restaurant. Business meetings and other events can be held at Shangri-la Hotel, so the event organizer can basically rent Samba Shangri-la.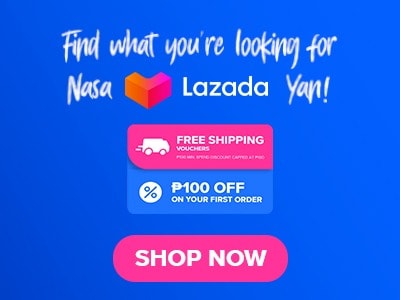 Below, you'll find the updated list of Samba Shangri-la Fort menu prices.
Menu Items
Price (PHP)

Ceviche Y Tiraditos

Asian Ceviche
550
Causa De Cangrejo
500
Causa En Lapa
570
Ceviche De Atun Al Rocoto
570
Ceviche Jalapeno
570
Ceviche Limeno
550
Leche De Tigre
360
Salmon Tiradito
500
Tuna Tiradito
430

Piqueos

Chalaquitas
485
Chicharron De Cangrejo
700
Conchas A La Parmesana
790
Conchas Al Carbon
530
Empanadas De Lomo
480
Jalea Mixta
725
Ostras De Puerto
1100
Piqueo Tres De Ceviches
1020
Yuquitas A La Huancaina
360

Sopas

Brazilian Moqueca De Camarao
790
Chupe Limeno
650
Parihuela
975
Sopa Criolla
570

Ensalada

Ensalada Andaluz
460
Ensalada Quinoa
560
Ensalada Samba
450

Anticucheria

Anticucho De Corazon
550
Anticucho De Pulpo
590
Anticuchos De Shiitake
540
Prawns Anticucho
650

Platos De Fondo

Arroz Con Mariscos
790
Arroz Con Pato
850
Camarones A La Piedra
650
Canilla De Cordero A La Nortena
975
Chuleton De Res
4750
Lomo Saltado
770
Mero A La Chorrillana
780
Pargo Al Horno Con Arroz Mojado Y Zarza Criolla
2350
Peruvian Pork Adobo
650
Pollo A La Brasa
850
Prawns Quinotto
790
Tallarines De La Punta
820

Comida Para Ninos

Creamy Spaghetti Rosso
300
Honey Chicken Wings
300
Lomo Al Jugo
325
Mac & Cheese
300
Mini Sliders
325
Pollo Apanado
300

Habla Causa!

Aji Amarillo
Aji Molido
Aji Panca
Chicha De Jora
Choclo
Cilantro
Cliclayana
Criollo
Huancaina Sauce
Lucuma Ice Cream
Malagueta Pepper
Ocopa Sauce
Queso Helado
Rocoto
Yucca
Zarza

Postres

Banana Split
275
Helados
150
Marquesa De Chocolate
395
Merengado Guanabana
380
Picarones
315
Suspiro Limeno
325
Tres Leches
375

Postres

Aloha
400
Frankenstein
400
Hakuna Matata
400
Kama Sutra
400

Sharing Bowl

Digga Digga Doo
1600
Magic Liquid
1600

Twisted Classics

Pisco Perucho
400
Resaca Daiquiri
400
Samba Capirinha
400
Viking Margarita
400

Non-Proof Cocktails

Pakalolo
250
Verry Berry Angry
250
About Samba Shangri-la Fort
This fine dining restaurant can literally attract any passer who will pass along the streets of Fort Bonifacio. To everyone's knowledge, this fine dining restaurant simply hides within the center of the Shangri-la Hotel at the Fort. Yes, you heard it right! The famous Shangri-la hotel has its own restaurant that can give an elite and fine dining experience.
Samba Shangri-la Fort Menu Best Seller
Conchas Al Carbon – This 530 peso dish features chargrilled scallops and aji amarillo ceviche. This meal has a luxurious flavor thanks to the addition of cilantro leaves and red onions.
Chicharron De Cangrejo – Crispy soft shell crab dipped in passion fruit sweet dip is now available for only 485 pesos. It's seasoned perfectly with Peruvian limo chili, cilantro, pineapple, and zarza criolla.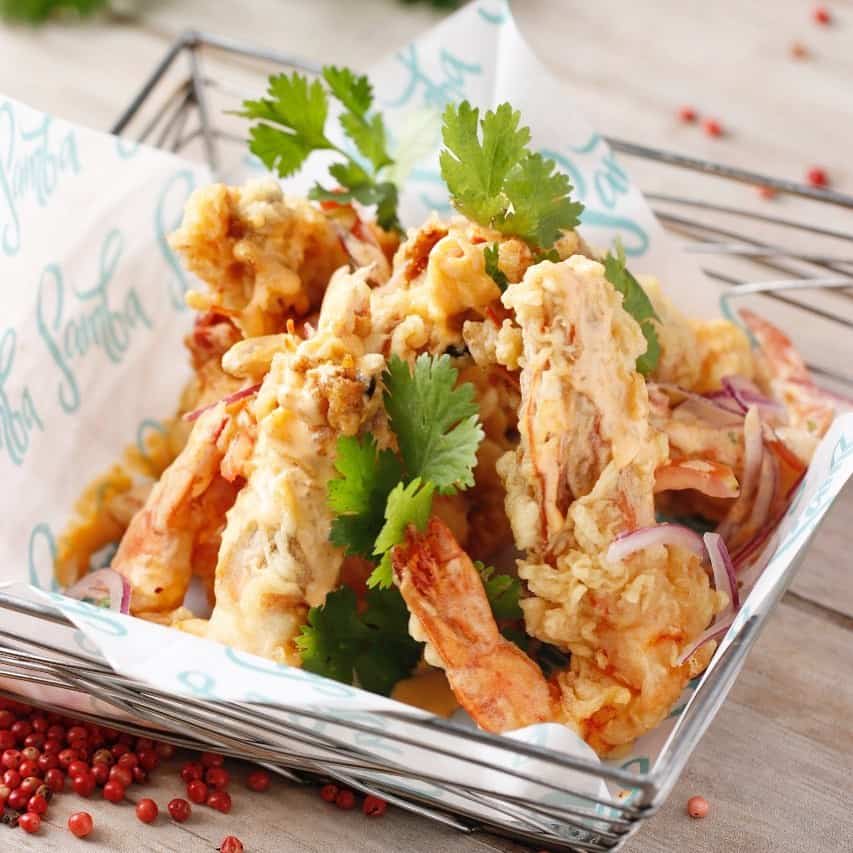 Pargo Al Horno Con Arroz Mojado Y Zarza Criolla – This Samba Shangri-la menu comprises lime and thyme-scented red snapper that has been oven-roasted. Additionally, the dish includes Chiclayana rice, chopped cilantro, bell pepper, and zarza, which can provide more texture.
Ceviche Limeno – This 550 peso meal contains fresh shrimp blended with octopus, scallops, and calamari. This meal also features lapu lapu with red onion, with this meal you can also taste coriander with tobiko plus leche de tigre and cancha corn.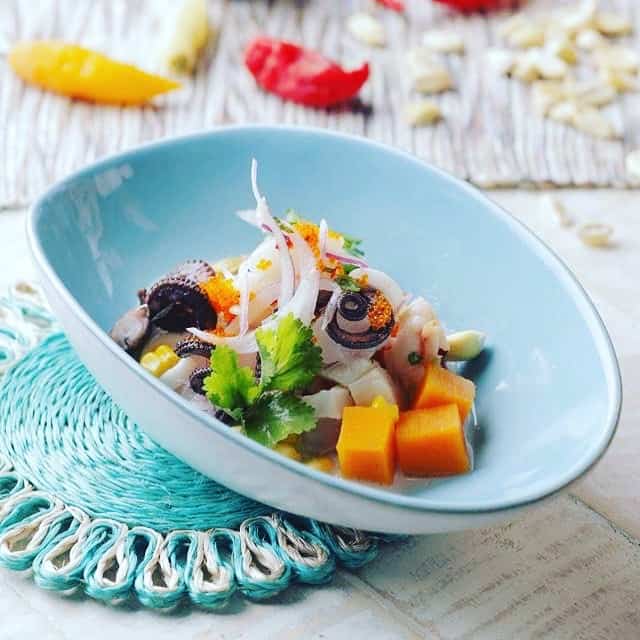 Asian Ceviche – This 550 peso lunch includes lapu-lapu with octopus pieces. Coconut milk, lime juice, and dalandan juice are also added to this dish. Sesame oil and red onion are supplementary to enhance the texture of this dish. Limo Tchili and coriander leaves plus crunchy ginger are also included.
Ceviche Y Tiraditos
Spanish cuisine is very evident in every meal category at Samba Shangri-la. Since they truly spend their time thinking of a name for a dish, why not try the meals that fall under this section? So without further ado, here are some CEVICHE Y TIRADITOS dishes. 
Leche de Tigre – This tiger's milk is known for its creamy taste. You can actually buy it at Samba Shangri-la for an affordable price.
Ceviche Limeno – Fresh shrimp mixed with octopus, scallops, and calamari can be tasted on this 550 peso plate. Lapu lapu with red onion, coriander, tobiko plus leche de tigre and cancha corn is also apparent in this meal.
Asian Ceviche – This menu from Samba Shangri-la is also strewn with lime juice, dalandan juice and coconut milk. It also contains sesame oil plus red onion, Limo tchili, coriander leaves and crunchy ginger. 
Causa De Cangrejo – Mashed potato is the main ingredient in making this 500 peso platter. Enjoy the combination of aji amarillo, jumbo lump crab and mayonnaise. It also comes with shrimps, salsa acevichada and quail egg.
Ceviche Jalapeno – seafood can literally be seen in this meal such as shrimps, prawn and fresh jalapeño with chili. It also comes with tomato plus cucumber, and a dipped of extra virgin olive oil. It is also has a crispy texture thanks to crunchy sweet camote strings and cancha corn.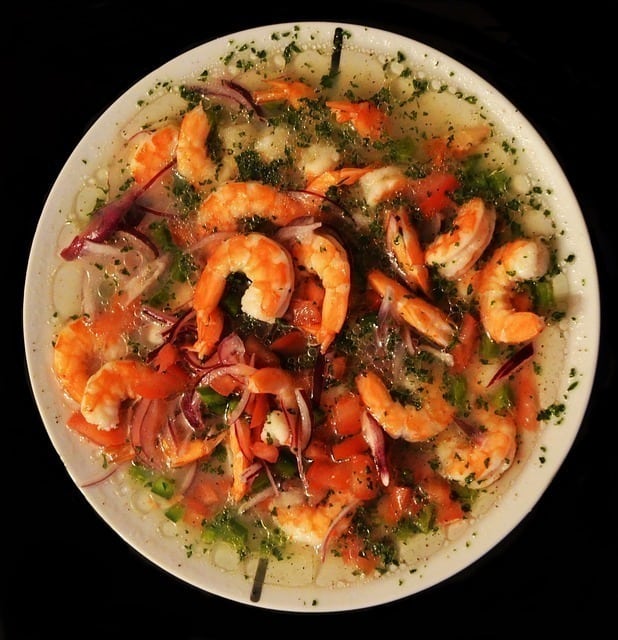 Piqueos
At Samba Shangri-la they had a Piqueos menu that is also known as snacks that are truly jaw-dropping and mouth-watering. Here are some piqueos that you can purchase at Samba Shangri-la. 
Piqueo Tres De Ceviches – This meal contains scallops, shrimp ceviche, combined with ají amarillo cream, leche de tigre, and some mixed seafood. It also features leche de tigre with Grouper ceviche plus rocoto leche de tigre which makes this dish astonishing.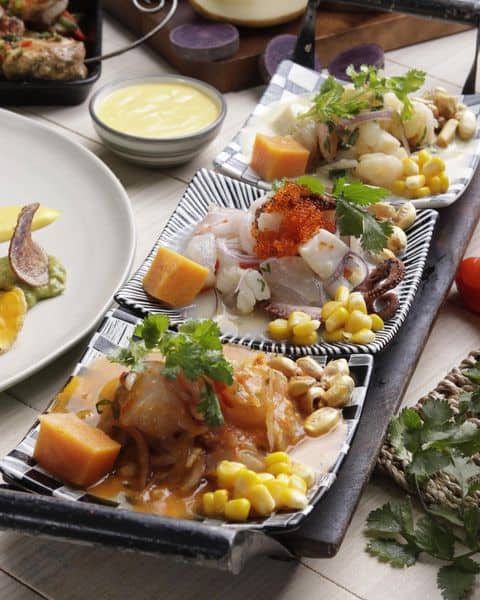 Chicharron De Cangrejo – For only 485 pesos you can now enjoy the Crispy soft shell crab dipped with passion fruit sweet dip. It is perfectly seasoned using Peruvian limo chili plus cilantro, pineapple, and zarza criolla.
Chalaquitas – Your 485 pesos is worth it once you taste the combination of scallops, sautéed with onions and tomato. Enjoy the sprinkles limo chili, lime, cilantro, corn, and extra virgin olive oil on every bite of this meal.
Jalea Mixta – Crispy assorted seafood chicharrón in Zarza criolla is now available for 725 pesos only. This menu from Samba Shangri-la comes with leche de tigre, yucca, and tartar sauce. 
Conchas Al Carbon – Chargrilled scallops plus ají amarillo ceviche can be tasted from this 530 peso dish. Cilantro leaves and red onions are added to this meal to have a luxurious flavor.
Platos de Fondo
Platos de Fondo simply transcribed as "The background dishes". Here are some dishes that fall under the category of Platos de Fondo at Samba Shangri-la.
Pargo Al Horno Con Arroz Mojado Y Zarza Criolla – This platter can be bought for 2350 pesos only. It consists of Oven roasted red snapper, sprinkled with lime and thyme perfume. It also contains Chiclayana rice, chopped cilantro plus bell pepper, and zarza which can give more texture to the meal.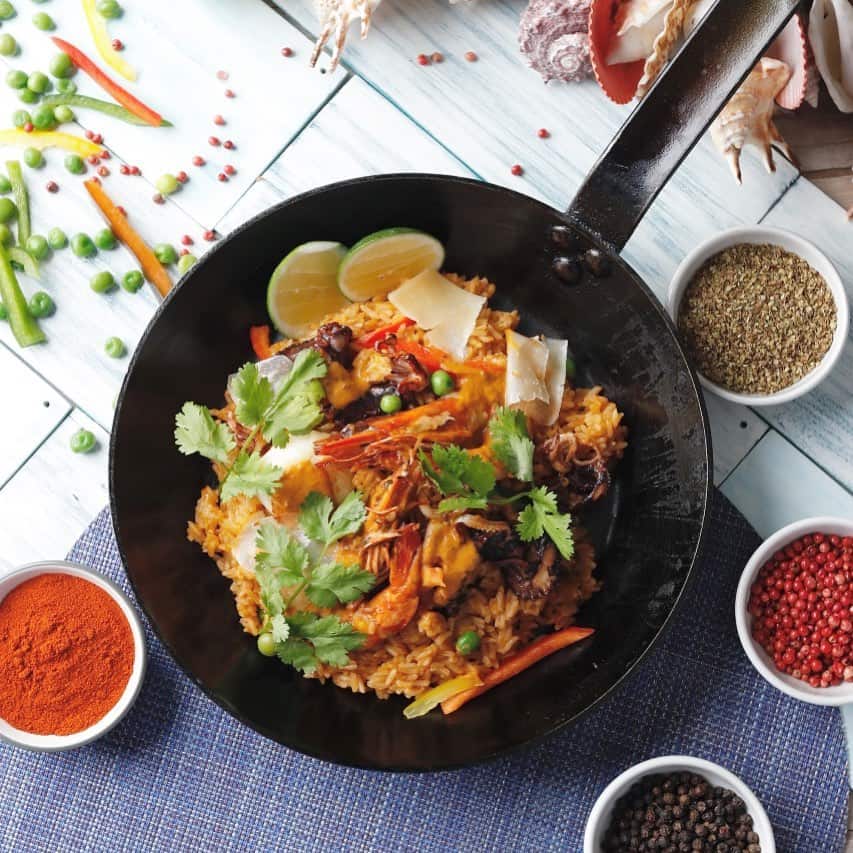 Chuleton De Res – This serving can be bought for about 4750 pesos. It is made up of Sous-vide 800 gram Prime Rib, topped with pepper sauce, roasted sweet potato, and pumpkin. It also includes beet root, asparagus, and cherry tomato.
Mero A La Chorrillana – This portion costs approximately 790 pesos. It's made with Chargrilled lapu-lapu fillet, tomatoes and bell pepper. The onion is sautéed and combined with paprika, sweet and sour sauce, and lastly camote fries.
Anticucheria
Anticuchos are skewered and grilled beef hearts marinated in spices and vinegar. This Samba Shangri-la menu is a traditional meal found in South America. Anticuchos can be a flavorful and filling meal for kids, but make sure the meat is thoroughly cooked to reduce the risk of foodborne illness. At Samba Shangri-la, this Anticucheria was innovated to create more flavors that are why they came up with four distinct Anticucheria dishes.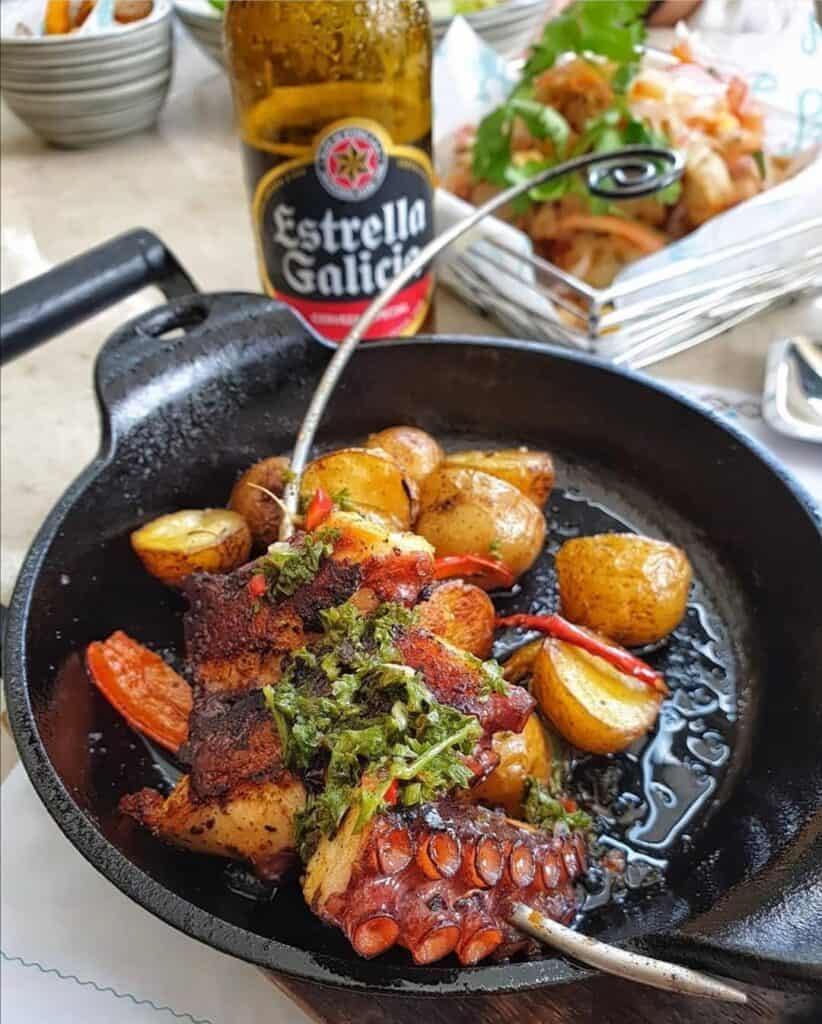 Comida Para Ninos
Even though we label Shangri-la as a high-end and costly restaurant, there are still sets of menus that are affordable. Examples of this are the meals that fall under the category of "COMIDA PARA NINOS". The prices in this category range from about 300-325 pesos only.
Samba Shangri-la Fort Menu Delivery
The moment Samba Shangri-la set foot in the Philippines, Filipino became curious as to where to locate them and how to contact them. In this technological based society, food delivery is very common. So, if you want to know the details regarding the location and contact number of Samba Shangri-la, then I wouldn't take much of your time. Please see the succeeding information. 
Address: 8/F Shangri-la Hotel at the Fort, 30th St corner 5th Ave, Shangri-La at the Fort, Fort Bonifacio, Taguig, Metro Manila
Operating Hours: M-F: 11:30AM- 2:30PM, 6PM-10:30PM; Sa-Su: 12NN-3PM, 6PM-10:30PM
Contact Information: (02)-8820-0888
Social Media Pages
If you want to learn more about Samba Shangri-la, check out their social media accounts below. You can contact them for reservations or inquire about their menus.
Facebook: https://www.facebook.com/shangrilafort
Instagram: https://www.instagram.com/samba.mnl/
Conclusion
Visiting Samba Shangri-la is indeed a one-of-a-kind experience. You will get to experience their exotic Peruvian cuisine and you will truly love their Samba Shangri-la menu. Not only you would be satisfied with the elite plating and delicate cooking at Shangri-la, but you may also schedule another visit here due to their welcoming ambiance.
Today, I want to invite you guys to experience this elite familiarity at Samba Shangri-la. I can assure you that your penny will be worth every inch at Samba Shangri-la.