Are you looking for a new fast food restaurant that offers delicious chicken that you can find in fast food? Wanted to try something new? I have good news for you so save your time with finding where to go. Actually, I found a great choice for your food adventures and cravings. Have you heard about Popeyes? If not I am going to introduce you to this fast food chain that is not usual in our market since its main location is in the United States. I tried some of the Popeyes menu and I am actually impressed with the quality and the taste of their chicken. Yes, you'll be thinking fast foods are all same but there's something with their recipe that made their chicken different. Let's not delay things here, let's get to know them a bit more.
Below, you'll find the updated list of Popeyes menu prices.
Menu Items
Price (PHP)

Buckets and Bundles

6 pcs chicken bucket
442
6 pcs bundle A
659
8 pcs bundle A
879
6 pcs bundle B
659
8 pcs bundle B
879
8 pcs chicken bucket
550

Popeyes Chicken

1 pc chicken plus rice
91
1 pc chicken plus rice and drink
118
2 pcs chicken, buscuits and drink
210
1 pc chicken, spaghetti and drink
146
1 pc chicken, rice, fries and drink
132
1 pc chicken, spaghetti, buscuit and drink
167
2 pcs chicken plus rice
168
2 pcs chicken, rice and drink
187
3 pcs chicken plus rice
227
3 pcs chicken, rice and drink
243

Chicken Tenders

3 pcs chicken tenders, biscuits and drinks
165
3 pcs chicken tenders, rice and drinks
165
3 pcs tenders ala carte
107
10 pcs tenders ala carte
345
3 pcs chicken tenders, fries and drink
165

Burgers

Chicken French quarter
145
Chicken French quarter plus fries and drink
204
Shrimp burger
141
Shrimp burger plus fries and drink
188
Chicken burger
64
Chicken burger plus fries and drink
124
Fish burger
139
Fish burger plus fries and drink
183
US spicy chicken sandwich ala carte
161
US spicy chicken sandwich ala carte plus fries and drink
215

Popeyes Spaghetti

Spaghetti ala carte
64
Spaghetti and drink
75
Spag fam favorite
245

Signature Sides

Regular cajun fries
53
Medium cajun fries
75
Large cajun fries
96
White rice
33
Cajun rice
48
Regular mac n cheese hot pops
75
Medium mac n cheese hot pops
129
Family mac n cheese hot pops
237

Drinks

Coke
50
Coke zero
50
Royal
50
Sarsi
50
Sprite
50
Iced tea
61
Lemonade
61
Pineapple
61
Bottled water
34

Desserts

Choco sundae
32
Caramel sundae
32
Coke float
40

Biscuits

Honey biscuits
49
White chocolate biscuits
59
Hazelnut biscuits
59
Box of 3 honey biscuits
139
Box of 3 assorted biscuits
165
Box of 6 honey biscuits
270

Condiments and Add ons

Ranch dip
17
Mardy grass dip
17
Bold BBQ dip
17
Honey pocket
11
Extra gravy
28
Hot ranch dip
17
Megan three stallion hottie sauce
29
About Popeyes
Popeyes started in Louisiana in 1972 as "chicken on the run" the owner Alvin Copeland wanted to compete with Kentucky fried chicken. His restaurant failed several times but he did not stop and reopened his business renaming it as well as "Popeyes mighty good chicken".
Alvin Copeland claimed that he named the restaurant after a fictional character detective jimmy "Popeye" Doyle and not popeye the sailor man. By 1975 the company was renamed "popeyes famous fried chicken" and then in 1976, the franchise of this restaurant began. The chain expanded to Canada and the rest of the United States. Its headquarters are in Miami Florida United States.
This restaurant's parent company is a restaurant brand international and has 5291 different locations worldwide. They are serving in different countries like the United States, Canada, Guam, Mexico, Bahrain, Puerto Rico, Bangladesh, Hong Kong, Cyprus, India, Israel, Jordan, Japan, Kuwait, Qatar, Lebanon, Philippines, Romania, Saudi Arabia, United Arab Emirates, Singapore, Spain, Vietnam, Turkey, and United Kingdom. With a total number of 21,300 employees as of 2015.
Popeyes Menu Best Seller
Here is the list of Popeyes menu best seller.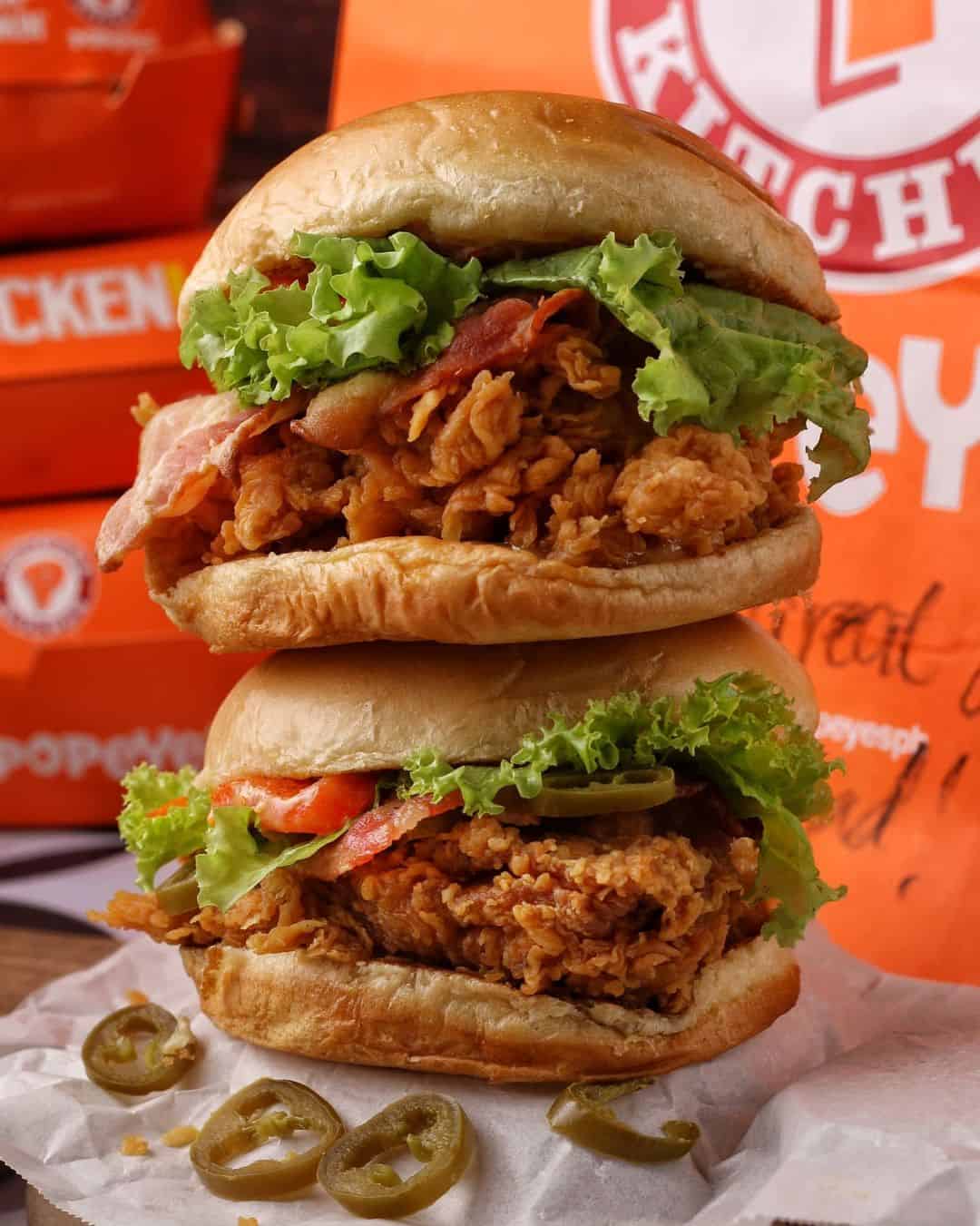 Chicken Sandwich – They are famous for their chicken sandwich, and of course, I have to try this chicken sandwich. It is a pretty decent burger and the taste is delicious. Tender and juicy chicken breast with crispy breading with pickles and your choice of sauce it can be a classic or spicy mayonnaise. A great and safe choice on their menu. Must try.
Mashed Potatoes – Creamy buttery topped with delicious gravy. It is just delicious I really like these mashed potatoes and a good change instead of fries. The gravy for these mashed potatoes is the game changer for this one. Must try as well.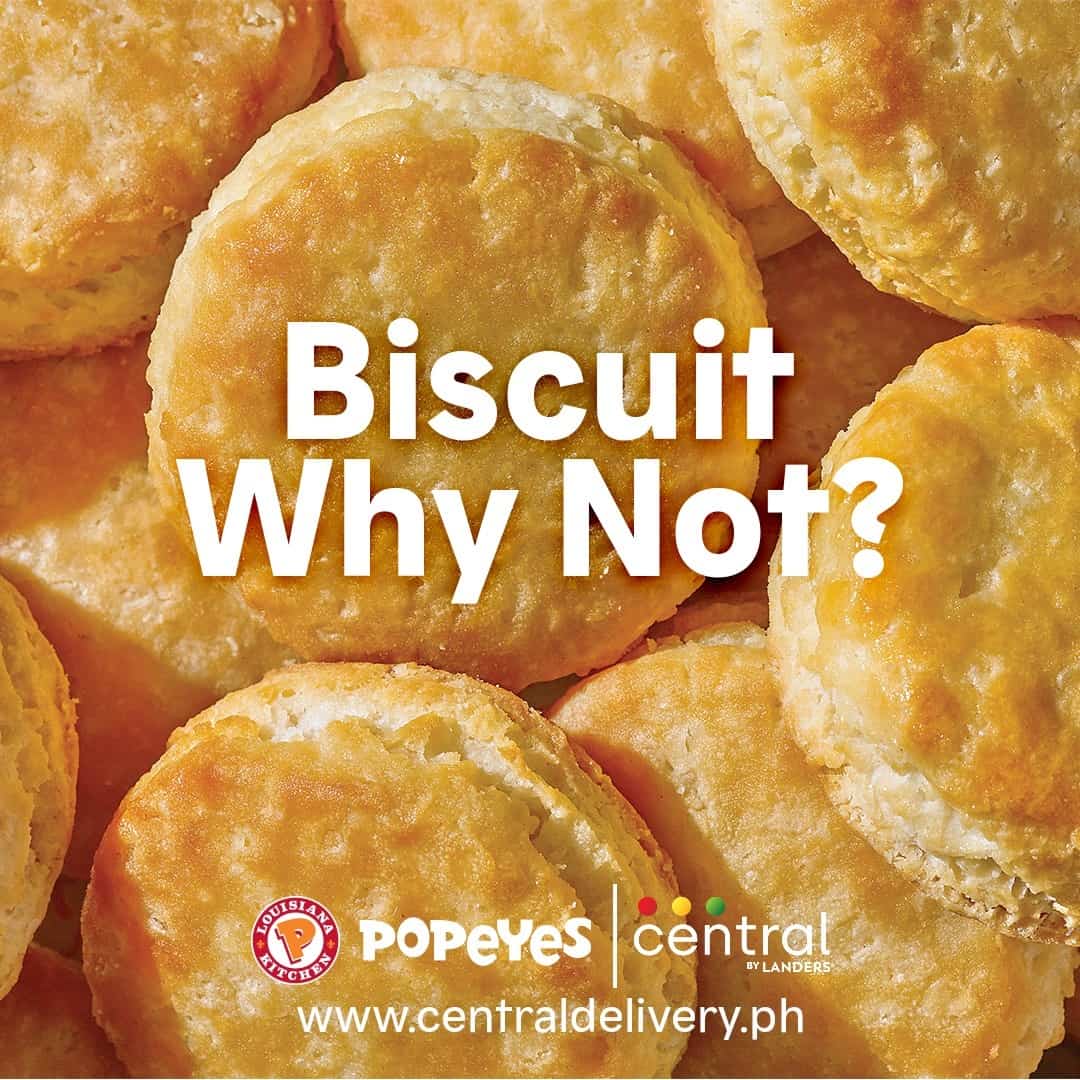 Biscuits – Buttermilk biscuits are one of the famous items on their menu. Fluffy center Crisp outside is also a great choice if you're going to their store for the first time. Biscuits are included with Popeyes chicken by the way.
Tender Meal – Their chicken is just gorgeous I like this since you can order this one for sharing. Very good with all of their available sauces. Don't want to be biased but their chicken is my favorite among all fast food. The white meat of chicken breast is so delicious it's impossible you will only eat one. Also, a must-try Popeyes menu.
Cajun Fries – Fries with a twist. Were actually used of getting classic fries or with cheese but this one amazed me. Served hot and crispy with just the right seasoning. I really enjoy their fries with their chicken. Also, a must-try on their menu items.
Boneless Wings – imagine the tasty chicken wings deboned and dipped in a batter then fried. Tasty right? So popeyes have these boneless wings and believe me this one is far better than the breast. Also, bite sized so it's easy to eat and enjoy. Perfect for takeaways while watching your favorite game.
Popeyes Breakfast Menu
Popeyes offers one of the best breakfast menus if you're planning to go to a fast food chain, here are some of the breakfast items that you can on their menu.
A country-fried steak biscuit
A chicken biscuit
Buttermilk biscuits served with Popeyes signature chicken
Cheese biscuit
A sausage, egg
Popeyes Chicken Menu
Popeyes offers a variety of chickens, here is the list of their chicken that you can order.
3 pcs chicken with rice
3 pcs chicken with rice and drinks
1 pc chicken with cajun rings, rice, and drinks
1 pc chicken with rice and drinks
1 pc chicken with rice
1 pc chicken with spaghetti and drinks
1 pc chicken, fries, rice, and drinks
1 pc chicken, biscuit, spaghetti and drinks
2 pcs chicken and rice
2 pcs chicken, rice, and drinks
2 pcs chicken, biscuits, and drinks
Popeyes Philippines Secret Menu
Popeyes Philippines have this secret menu. And if you are a Popeyes lover they have this healthier choice for a chicken which is the naked chicken. This is basically a chicken without breading, the easiest way to cut carbs. They also have this blackened chicken, basically the chicken sandwich. To order just order a blackened ranch sauce just put sauce on the chicken.
They also have chicken ranch sandwiches, cinnamon sugar biscuits, cajun sparkle, and many more. Just ask the crew about the secret menu.
Social Media Pages
To ensure that you can get the latest promo, status, and updates of Popeyes, be sure to follow their official social media pages below:
Facebook: https://facebook.com/popeyesph/
Instagram: https://www.instagram.com/popeyesph/
Twitter: https://twitter.com/phpopeyes
FAQs
Is Popeyes Philippines halal?
Yes, Popeyes Philippines is halal since most of their items are not pork-based but chicken.
Does Popeyes use real chicken?
Yes, they use real chicken on their items, and on their gravy they also use turkey.
Does Popeyes Philippines accept credit cards?
Not every branch of Popeyes accepts credit cards, it depends upon the location. You can check on their counter if they are accepting credit cards.
Conclusion
The place has a welcoming and customer-friendly ambiance, the food is great and the service is good. Affordable and budget-friendly, and one thing I noticed about this fast food restaurant is their chicken is not overly greasy and that's great. Overall a nice experience. Highly recommended.