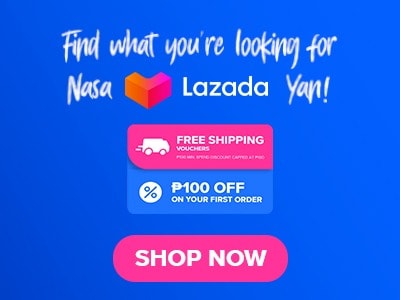 Searching for a place to go where you can get your Japanese food cravings? I recently found one and that place is our topic for today. This place offers authentic Japanese cuisine that I'm pretty sure you'll be interested especially if you are a Japanese food lover. Have you heard about Ogawa Traditional Japanese Restaurant? If not and you want to try this place stay here with me. Ogawa Traditional Japanese Restaurant menu will truly satisfy your Japanese cravings once you take a glance at the menu.
Their menu offers a lot of delicious items that they prepare the traditional way so you're going to have a chance to experience real Japanese foods without traveling to Japan. In this article we are going to talk about their whereabouts, the price of their food items, and everything that you need to know about them, Let's start!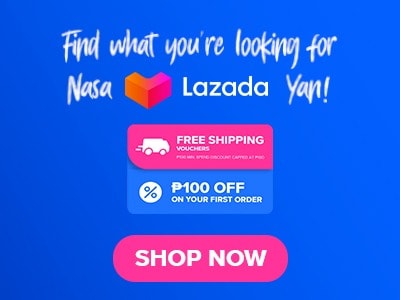 Below, you'll find the updated list of Ogawa Traditional Japanese Restaurant menu prices.
Menu Items
Price (PHP)

Set Menu

Sashimi To Yakizakana
800
Gyunabe Set
720
Sashimi to Tempura Zen
700
Unajyu to Cha Soba Zen
890
Koyaki Jyu To Udon Zen
720
Ryo Goku Gozen (Bento)
890
Kaisen Chirashi Sushi Zen (Bento)
790
Nigiri Sushi Gozen
750
Sukiyaki Udon To Maki Sushi
690
Wagyu Hamburg Steak Zen
950
Teppan Gozen
1000
Teppan Seafood Zen
1030
Teppan Lobster Gozen
2700
Teppan Wagyu Gozen Ohmi Rib-Eye Beef
5500
Matsukaza Sirloin Beef
5820
Kobe Beef
6080
Ebi Katsuni Zen
580
Kurobuta Tonkatsu Gozen
680
Kurobuta Tonteki Gozen
630
Higawari Set
650
Jyu Jyu Beef Steak Set
650
Chicken Teriyaki Set
470
Okonomiyaki Set
440
Tempura Set
480
Miso Ramen
480
Tantanmen
600

Appetizer

Eda Mame
210
Tako Wasabi
320
Horenso Ohitashi
290
Konomono Mori
320
Agedashi Tofu
200
Hiroshima Oyster Motoyaki
590
Nasu Dengaku
200
Hiyayakko
200

Salad

Kani Miso Salad
520
Spicy Tuna Salad
390
Sashimi Salad
550
Kaiso Salad
430
Maguro Butsugiri Avocado Salad
520
Kani Salad
390
Spicy Salmon Salad
460
Hotate Gai
790

Nimono, Mushimono, Shirumono

Dobin Mushi
350
Asari Sakamushi
320
Asari Miso
320
Kaisen Hokkaido Soup
480
Tokusei Chawan Mushi
200
Miso Shiru
100
Gazami Miso
300
Yudofu
550
Gyuniku Tofu Konabe
690
Tonjiru Tokyo Style
220
Suimono
320

Sashimi

Fresh Yellowtail Fish
790
Japanese Sweet Shrimp (4pcs)
1380
Japanese Red Prawn from Hokkaido
780
Japanese Yellowjack Fish
890
Japanese Sea Bream Fish
900
Tai Usuzukuri
730
Lapu Lapu
500
Fresh Salmon
650
Fresh Big Eye Tuna
580
Fresh Squid
490
Shime Saba
590
Toro
530
Uni Imported Japan
2200/450
Hotate (Scallop)
1380
Tokusen 7 Sashimi Mori
1900
Spicy Maguro
530
Jack Mackerel
1900
Chef Sashimi Mori
6000
Kisetsu No Gyokai Rui
1300
Spicy Shake
630
Sashimi Mori
1050
Spicy Sashimi Santen
800
Assorted Sashimi
1500

Sushi moriawase

Jo Sushi
1230
Tokujyo Sushi (Yanagibashi)
1730
Gokujyo Sushi (Hamacho)
2030
Tokujyo Chirashi Sushi (Sakura)
1760
Aburi Nigiri Sushi Gosyu
910
Aburi Nigiri Sushi Kyu Syu
1230

Nigiri sushi

Toro
780
Bitan Ebi
810
Tai
350
Ama Ebi
420
Shima Aji
380
Hotate
510
Maguro
210
Akagai
430
Hamachi
320
Aji
390
Uni
630/230
Tamago
170
Salmon
280
Unagi
320

Maki/Temaki

Futomaki (Half)
380
California Real Crab Roll
780
California Maki
370
Salmon Skin Roll
380
Spider Maki / Temaki
580
Ebi-Ten Roll
480
Spicy Shake Maki / Temaki
430
Spicy Hotate Maki/ Temaki
760
Spicy Maguro Maki / Temaki
380
Kappa Maki / Temaki
145
Oshinko Maki / Temaki
170
Unakyu Maki / Temaki
480
Kanpyo Maki / Temaki
260
Negitoro Maki / Temaki
810
Zeitaku Futomaki (Half)
810
Dragon Roll
1830

Robatayaki

Ebi Onigarayaki
570
Ika Shogayaki
370
Hamachi Kamayaki or Hamachi Arataki
1900
Tori Terivaki
370
Wagyu Amiyaki Steak
3680
Gindara Teriyaki or Saikyoyaki
990
Saba Shioyaki
610
Shake Kabutoyaki
440
Shake Kabuto Nitsuke
530
Hamachi Kabuto Shioyaki Kabuto Ni
2100
Lapu Lapu Kabuto Shioyaki
490
Lapu-Lapu Nitsuke
500
Negima
110
Butabara Shio
480
Tebasaki
130
Tsukune
120
Yakitori
110
Sunagimo
140
Uzura Bacon Yaki
130
Gyutan Shioyaki
220
Gyukushiyaki
250
Gyuniku Enokimaki
220
Gyuniku Asparamaki
220
Shake Amashioyaki
450
Gyukarubi Slice
220
Arabiki Sausage
230
Hokkaido Kaisen Chanchayaki
720
Hokke Shioyaki
580
Hotate Butter Yaki
870
lka Uni Yaki
480
Salmon Harasu Yaki
550
Hotate Kaibashira Isobeyaki
1300
Hiroshima Oyster Doteyaki
590
Sazae Tsuboyaki
1300
Yaki Onigiri
200
Wagyu Matsuzaka Beef Kushi Yaki
2400
Wagyu Kobe Beef Kushi Yaki
2650
Wagyu Ohmi Kushiyaki
1900
Kuroge Wagyu
1700

Vegetables

Shiitake Lemonyaki
250
Agedashi Nasu
230
Enoki Foilyaki
270
Asupara Olive Yaki
250
Shimeji Dake To Garlic
250
Ghagaimo Butter
150

Rice dishes

Nin-niku Yakimeshi
200
Kaisen Yakimeshi
280
Gyuniku Yakimeshi
280
Gohan
120

Agemono

Soft Shell Crab
620
Kushiage
530
Wakadori Kara Age
400
Kaki Furai
590
Kurobuta Tonkatsu
480

Tempura

Ebi Tempura Moriawase
490
Mix Kakiage Tempura
420
Ebi Tempura
380/730
Shiromi To Asparagus Tempura
460
Tempura Moriawase
450
Sakura Ebi Scallop Kakiage Tempura
500
Kaki Isobe-Age
650
Ise-Ebi Tempura
2400

Tepanyaki wagyu promotion menu

Matsuzaka Gyu Sirloin A5
6300
Ohmi Gyu Rib-Eye A4 200g
5200
Kobe Gyu Rib Eye A5
6400
Kuroge Wagyu
4700

Tepanyaki (a la carte)

Lamb Chop Herb Steak
990
Ise Ebi / Lobster Garlic Steak
1610
Wagyu Hamburg Steak
840
Hotate Gai
790
Teppan Wakadori
400
Kaki teppan
670
Foie Gras Steak
1700
Maguro Steak
590
Lapu-Lapu / Shiromi Uni Sauce
600
Gindara
990
Yasai Itame
370
Salmon Steak
650
Kinoko Mix
450
Ebi Butter Yaki
550
US Rib-Eye Beef
1100
Tofu Steak
590
US Tenderloin Beef
900
Enoki To Hourensou
450
Wagyu Ohmi Rib-Eye Beef
4950

Kamameshi

Shake Kamameshi
680
Tori Kamameshi
560
Hotate Kamameshi
770
Gyuniku Kamameshi
600
Kaisen Kamameshi
750
Gomoku Kamameshi
750

Noodles

Yakiudon
480
Tempura Udon
550
Chasoba
520
Sukiyaki
2200
Yaki Soba
450
Tantanmen
600
Mentaiko Sumiudon
1700
Miso Ramen
530
Nabeyaki Udon
650

Dessert

Kurogoma Ice Cream
200
Coffee Jelly
230
Matcha Ice Cream and Shiratama Zenzai
250

Beverages

Iced Green Tea Latte
170
House Iced Tea
220
Fruit Shake
230
Fruit Juice
230
Four Season
250
Fruit Smoothie
250
Tiramisu
210
Soda Water
115
Tonic Water
115
Bottled Water
80
Softdrinks
95

Coffee

Sumiyaki Coffee
195
Decaf Coffee
160
Brewed Coffee
150
Iced Coffee
160

Beer

Asahi Super Dry
220
Sapporo Premium Beer Bottle
220
Kirin Draft Shibori
200
San Miguel Pale Pilsen
200
San Miguel Light
200
Tsingtao
200
About Ogawa Traditional Japanese Restaurant
Ogawa Traditional Japanese Restaurant is located in Bonifacio Global City. Now you don't have to travel all the way to Japan to experience authentic Japanese cuisine. Ogawa Traditional Japanese Restaurant will surely transport you to the land of the rising sun by tasting their mouthwatering dishes. Located on the 2nd floor of the Fort Entertainment Complex to be exact, they have been open since October of 2015 this place was built to deliver authentic Japanese food experiences in our country or at least Manila. They got their name Ogawa from their chef's name Kiyoshi Ogawa.
Ogawa is a former head chef of Shangrila Hotel Edsa by the way. The concept for this restaurant was made possible by George Pua a businessman from No Limits Food Inc with Kiyoshi Ogawa a renowned Japanese chef. Ogawa Traditional Japanese Restaurant provides only the best ingredients for their customers serving the freshest vegetables and seafood and high-quality meat imported from Japan. Japan is known for its food preparation excellence and that's what Ogawa delivers.
Ogawa Traditional Japanese Restaurant Menu Best Sellers
Here are samples of Ogawa's most recommended items on their list of menus and also their best sellers.
Katsudon
Katsudon is one of the best sellers of Ogawa included in their set meals. The Katsudon version of Ogawa is basically pork cutlets in a rice bowl that is made with eggs, tonkatsu, and some onions that they sauteed in a sweet and delicious sauce. Katsudon is a comfort food that you will truly enjoy especially if you're a fan of meats.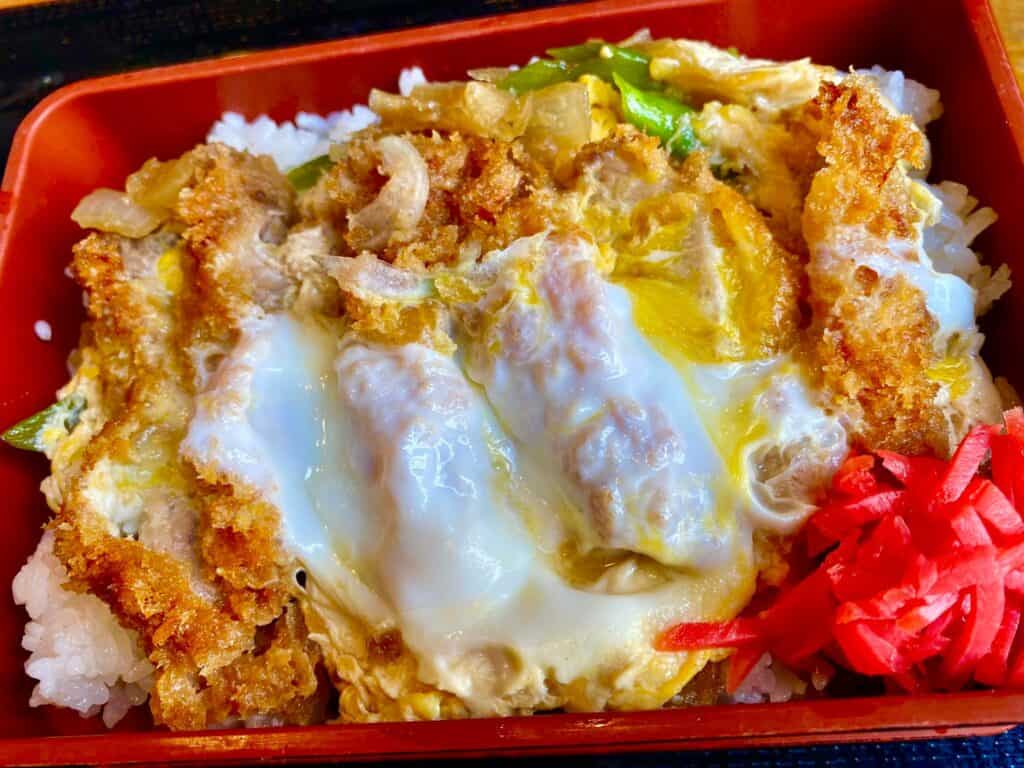 Partnered with their main dish enjoy this delicious side menu that Ogawa traditional Japanese Restaurant offers to truly enjoy your meal. What I like about their katsu don is that the pork is easy to eat, cooked very well but not dry and the sauce is really savory. You guys must try their katsudon and believe me this is absolutely amazing.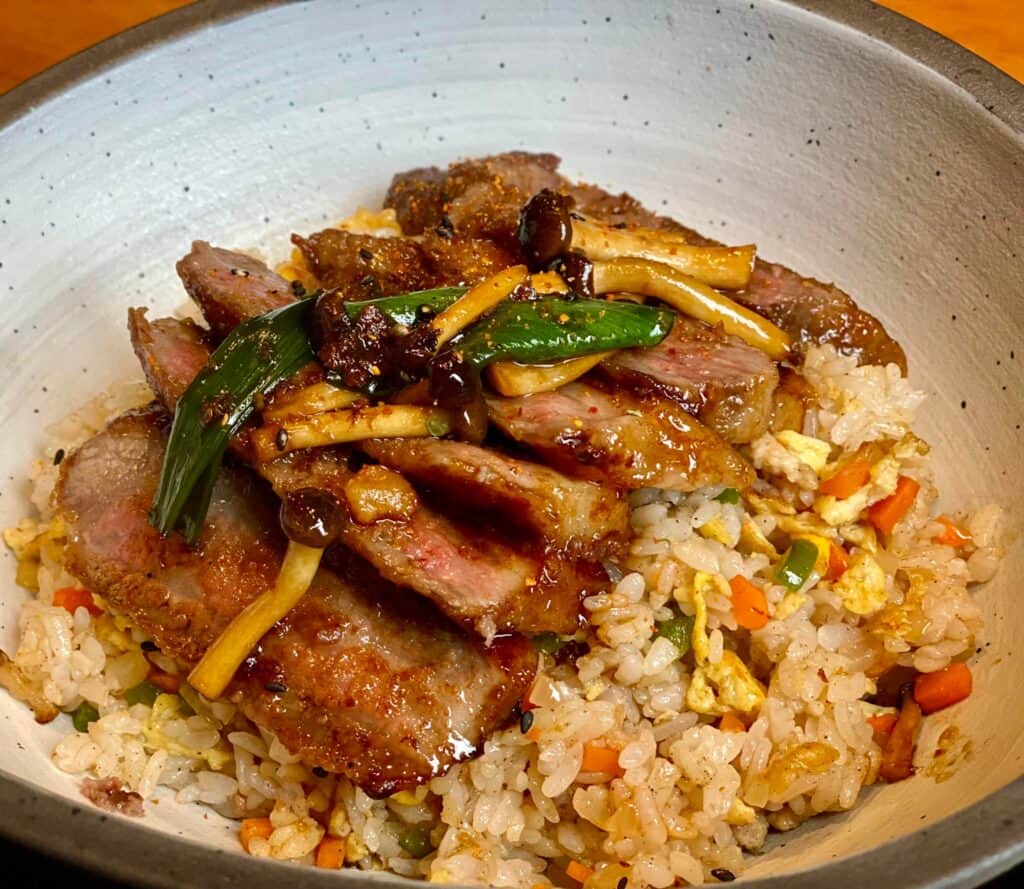 Dragon Roll
Dragon Roll is a different kind of sushi that they serve at Ogawa. This one really looks good and when it comes to taste it's amazing. Their dragon roll is beautifully presented that's why it'll just want you to stare at it instead of eating it. Their dragon roll is made with omelet, dragon tempura, and some cucumbers then wrapped together before topping with fresh water eel slice and some slices of ripe mango. Truly a flavor explosion in every bite. With all the freshest ingredients that they use in making their dragon roll, this one delivers a fresh and light taste, this is also a must-try item.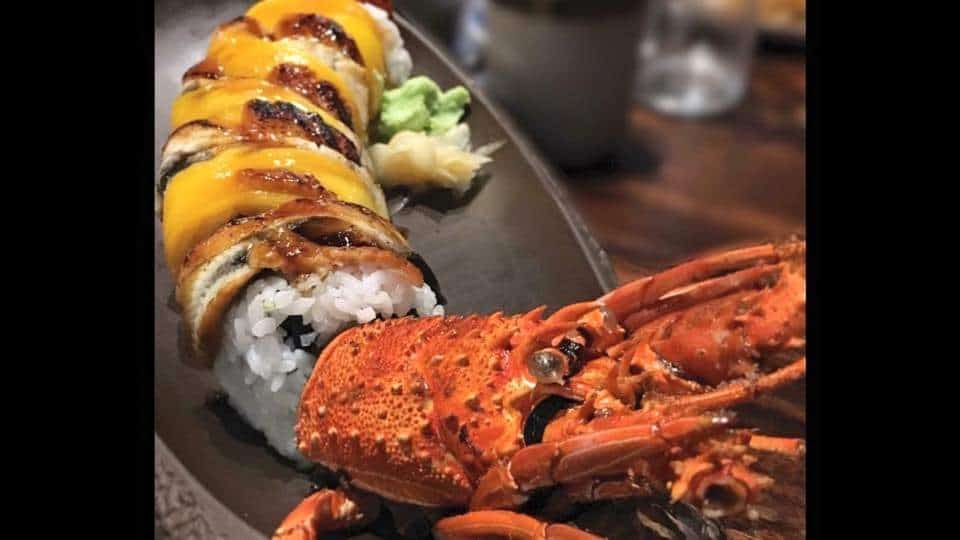 Teppan Lobster Gozen
The teppan lobster gozen version of the Ogawa Traditional Japanese Restaurant menu is like tasting the best of both worlds. If you want to taste the sea and the land at the same time this is the perfect choice for you. One of the most popular items at Ogawa is their Teppan Lobster gozen and truly this is a must-try.
This item has lobster teppanyaki and is served with high-quality steak, some appetizers, miso soup, salad, fried rice, and pickles. You will also get a chance to watch them prepare your food at their teppanyaki station. Teppan lobster gozen is also a must-try item on their menu.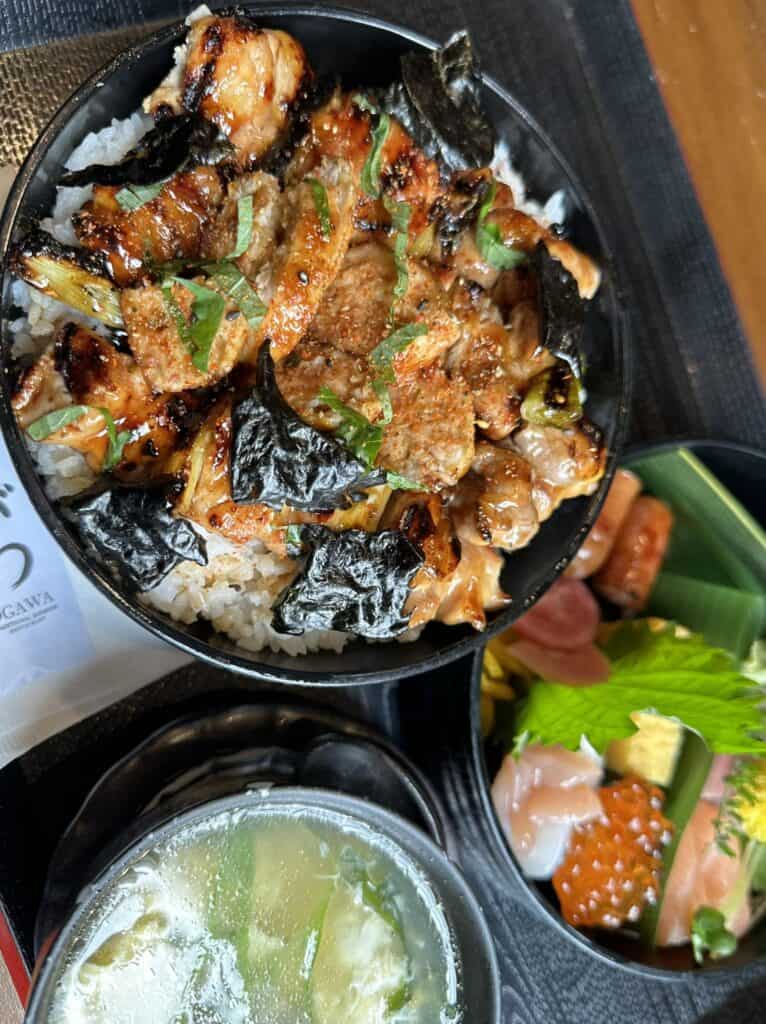 Coffee Jelly Dessert
I honestly don't know the exact name of this dessert but I want to include this on the list since this is really good. The desserts that they will serve you at Ogawa will depend on the meal that you ordered and we got this coffee jelly dessert that I truly enjoyed. I honestly am not a fan of any kind of jelly as a dessert that's why I tried to ignore this dessert at first but my friend tried to convince me to give it a try.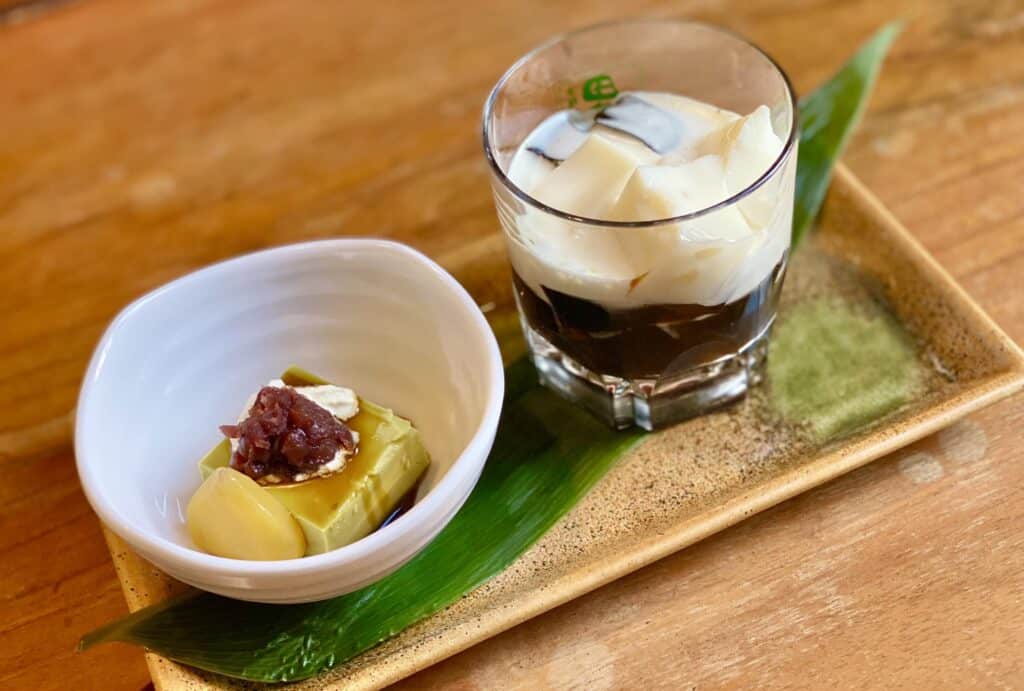 It's good and for some of you who will ask this one is a coffee jelly dessert that they topped with ice cream. This item is really simple but will surely deliver satisfaction in every bite. The combination of flavors in every bite is like exploding in your mouth.
Ogawa Traditional Japanese Restaurant Menu Delivery
If you want to order your favorite Ogawa Traditional Japanese Restaurant dishes no worries since they are offering delivery service, all you have to do is to call their phone number at (02)88864994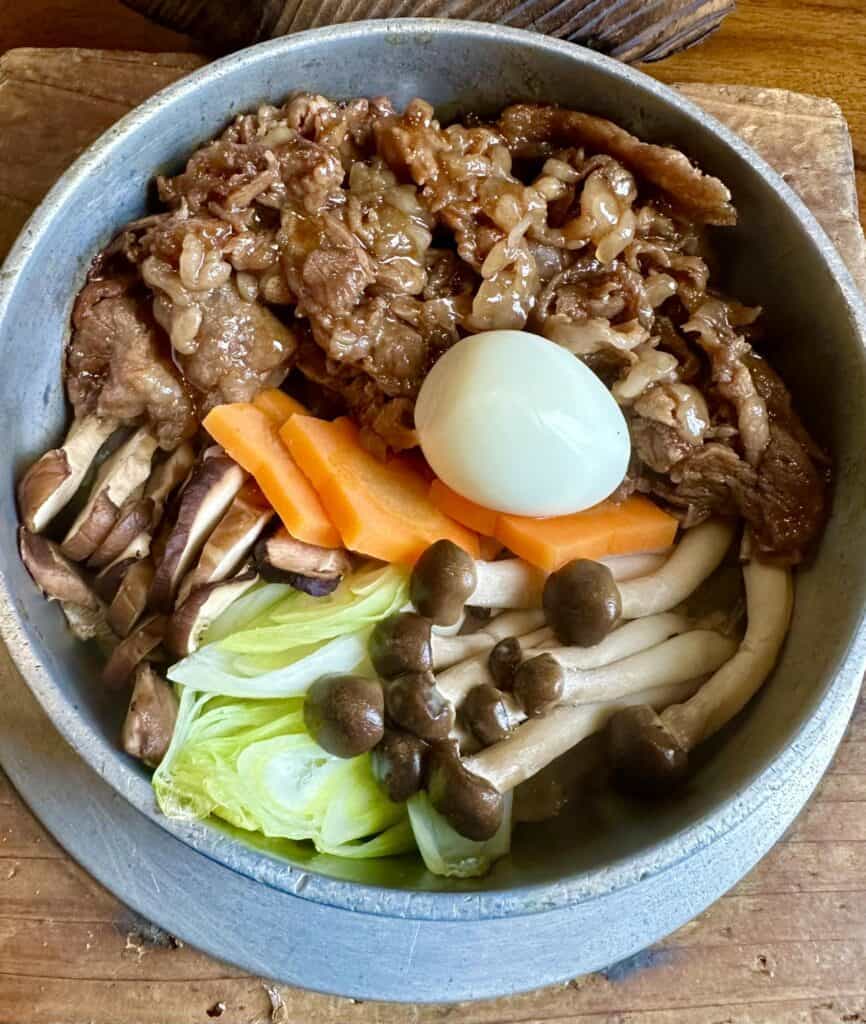 Social Media Pages
As you explore Ogawa's menu's authentic flavors and indulge in exquisite creations, here's your key to an enhanced dining experience: join them on social media!
Facebook: https://www.facebook.com/ogawa.manila
Instagram: https://www.instagram.com/ogawa.manila
FAQs
What are Ogawa Traditional Japanese Restaurant's business hours?
Ogawa Traditional Japanese Restaurant is open from Mondays to Sundays from 12 p.m. until 10 p.m.
Do we need reservations if we are planning to visit Ogawa Traditional Japanese Restaurant?
Normally booking is required at Ogawa to save yourself from hassle.
What are the payment methods that are acceptable at Ogawa Traditional Japanese Restaurant?
Ogawa Traditional Japanese Restaurant accepts major credit cards and cash.
Ogawa Traditional Japanese Restaurant: Are they halal certified?
No, this place is a non-halal-certified restaurant since they are serving meats that are haram with our Muslim friends.
Is there a parking space available at Ogawa?
Yes, there are a lot of parking spaces available if you visit Ogawa so no worries about parking space.
Conclusion
If you want to experience authentic Japanese cuisine Ogawa Traditional Japanese Restaurant is the perfect option for you. Ogawa Traditional Japanese Restaurant menu has a wide variety of dishes that will surely satisfy your Japanese cravings once you take a look at their menu. The place looks amazing the atmosphere inside the place is cozy and has a customer-friendly vibe. Their service personnel are also nice and very approachable, clean, comfortable, and properly maintained place. Overall experience with Ogawa is good and a highly recommended place for everyone to try.