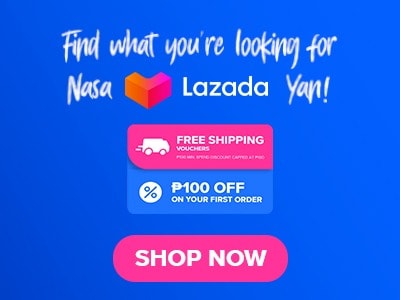 Sariwon Korean Barbecue menu is popular for its authentic Korean dishes such as Bulgogi and Galbi. The other cuisines that it offers are grill sets, meats from the grill, meats from the kitchen, seafood & other specialties, noodles, soups and stews, rice, executive solo sets, dessert, and beverages. These dishes are of high quality and fresh ingredients are used to alleviate your Korean dining experience.
Below, you'll find the updated list of Sariwon menu prices.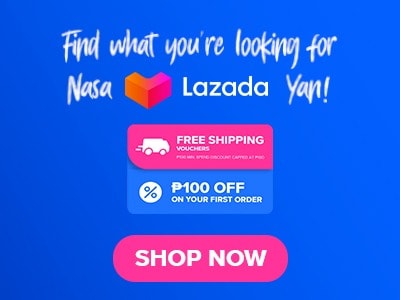 Menu Items
Price (PHP)

Grill Set

Valentine Grill Set for 2
3080
Valentine Grill Set for 4
3875
Signature Grill Set for 2
3080
Premium Grill Set for 2
2180
Special Grill Set for 2
1300
Signature Grill Set for 4
5875
Premium Grill Set for 4
3605
Special Grill Set for 4
2430

Meats from the Grill

Deung Shim
1415
Yangnyeom Galbisal
835
Yangnyeom Wagyu Salchisal
1710
Galbisal
745
Seng Galbi
2240
Yangnyeom Galbi
2100
Yangnyeom Woo Samgyup
535
Woo Samgyup
505
Grilled Bulgogi
505

Legendary Bulgogi

Sariwon Bulgogi
578
Bulgogi Jeongol
632

Meats from the Kitchen

Galbijim
715
Dak Galbi
450
Dak Bulgogi
450
Dwaeji Bulgogi
405

Seafood & Other Specialties

Haemul Pajeon
405
Gyeanjjim
160
Gimbap (12 pcs)
280
Gimbap (6 pcs)
155

Noodles

Japchae
405
Mul-Naengmyeon
392
Bibim-Naengmyeon
392

Soups and Stews

Soondubu Chigae
360
Deung Galbi Kimchi Chigae
360
Galbitang
570
Doenjang Chigae
265
Seollongtang
360

Rice

Jeonju Bibimbap
405
Dolsot Bibimbap
405
Kimchi Bokkeumbap
470

Executive Solo Sets

Upjinsal Executive Set
440
Galbisal Executive Set
650
Yangnyeom Galbisal Executive Set
675
Woo Samgyup Executive Set
440
Yangnyeom Woo Samgyup Executive Set
490
Grilled Bulgogi Executive Set
480
Dak Galbi Executive Set
440
Dak Bulgogi Executive Set
440
Dwaeji Bulgogi Executive Set
395

Shakes

Red Grape
145
Mango Banana
145
Coffee Jelly
145
Ripe Mango
170
Kiwi
195
Oreo Cookies & Cream
170
Lychee
170

Juices

House Blend Iced Tea
135
Honey Lemon Dalandan
130

Softdrinks & Water

Coke
105
Coke Zero
105
Sprite
105
Bottled Water
55

Korean Wine & Soju

Bokbunja
795
Chungha
450
Baekseju
530
Original Soju
265
Fresh Soju
265
Green Grape Soju
265

Bottled Water

San Miguel Pale Pilsen
105
San Miguel Light
105

Cocktails

Mojito Soju
210
Sangria Soju
295
Margarita Soju
195

Dessert

Sizzling Apple Graham
205
Vanilla Ice Cream with Red Beans
165
Coffee Jelly
69
About Sariwon Korean Barbecue
Sariwon Korean Barbecue is the brainchild of Mrs. Bun-im-Koo. The name of this restaurant originates from Sariwon, a town in North Korea, where she developed her first Korean Beef Bulgogi recipe. She opened her first restaurant in 1938, with 20 seats serving her neighbors and friends. With its high-quality dishes, it has grown into a multi-awarded restaurant and its main branch in Seoul can now cater to 350 people.
Sariwon Korean Barbecue Menu Best Seller
These are the must-try Korean dishes that will impress you with their unique features and give you an exciting dining adventure.
Haemul Pajeon – It is a classic Korean pancake made with mussels, shrimp, squid, and green onion. This is one of the restaurant's specialties that is great for seafood lovers.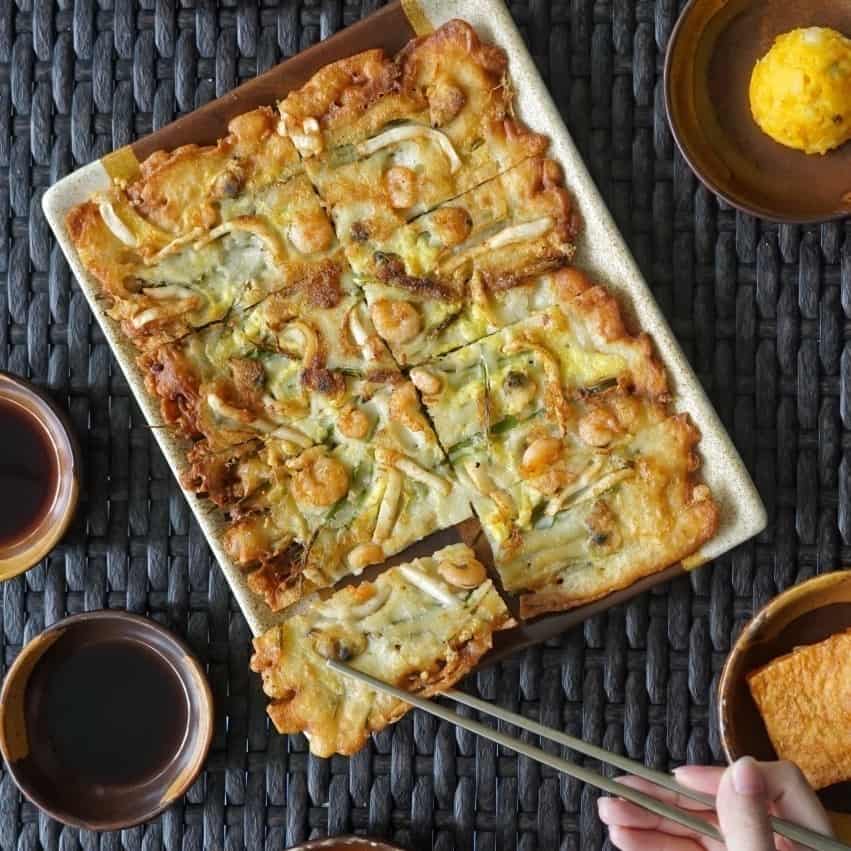 Soondubu Chigae – Soondubu Chigae is a signature menu of Sariwon Korean Barbecue and has a hot and spicy flavor. It is a tofu soup that contains pork and seafood served with rice. 
Yangnyeom Woo Samgyup Executive Set – An executive solo set meal made up of 120 grams of marinated USDA Choice beef belly set. It comes with rice, Doenjang Chigao, and four side dishes that are limited to one round of refill.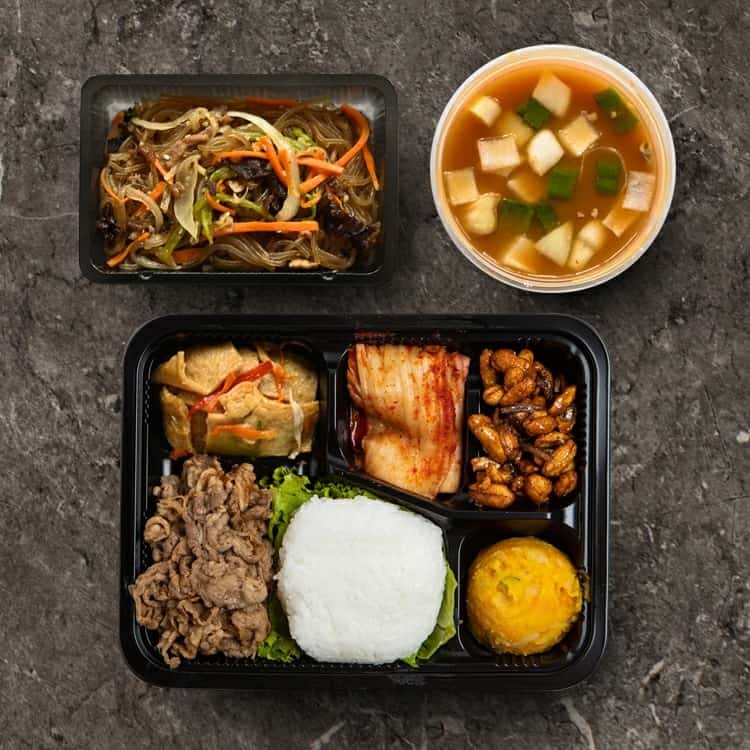 Sariwon Bulgogi – Fresh USDA Choice beef is sliced thinly, grilled with broth, and served with homemade sweet potato noodles and signature Sariwon sauce. Its tender, flavorful, and juicy meat makes this dish delightful.
Deung Shim – Deung Shim is a rib-eye steak that is cooked to perfection. This is a sumptuous and delectable dish that you must try as it will complete your dining experience.
Meats From the Grill
These sumptuous meat from the grill are good for sharing and worth trying as it has a heavenly taste and texture.
Woo Samgyup – It is made up of a thinly sliced and marbled fresh USDA Choice beef belly. This is a satisfying dish loved by people from different cultures because of its tender texture and delectable taste.
Grilled Bulgogi – Tender pieces of USDA Choice beef are marinated with leeks, onions, and fruits. This is a fun-to-eat dish that will be enjoyed by all family members.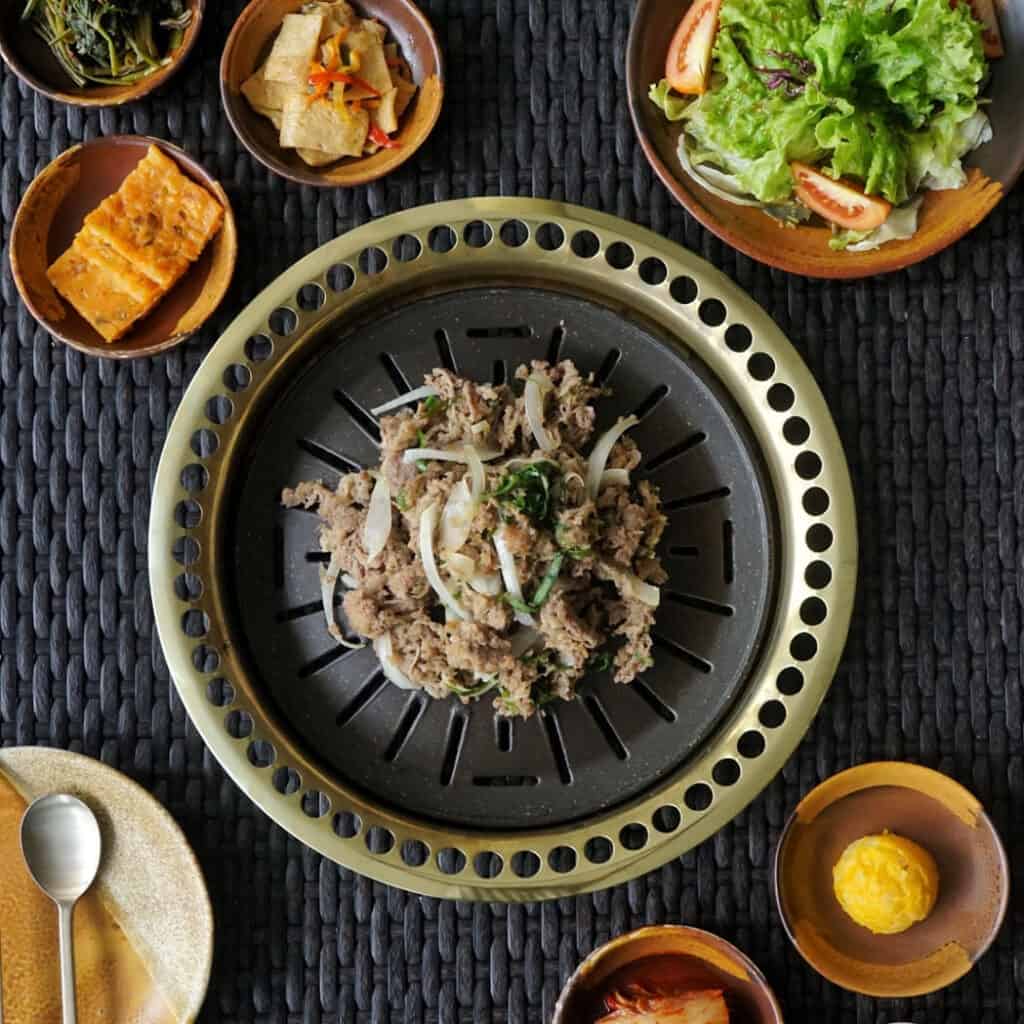 Yangnyeom Galbi – It is one of the popular Korean cuisines made up of USDA High Choice beef bone-in short ribs marinated and grilled until it becomes juicy and texture.
Yangnyeom Galbisal – This is a USDA Choice beef rib fingers deliciously marinated in a special sauce and a choice of herbs and spices. Its irresistible aroma makes it an exciting and appetizing dish.
Seng Galbi – It is made up of fresh beef short ribs, a high choice of USDA, grilled on a ceramic charcoal grill, and served with a homemade sauce on the side.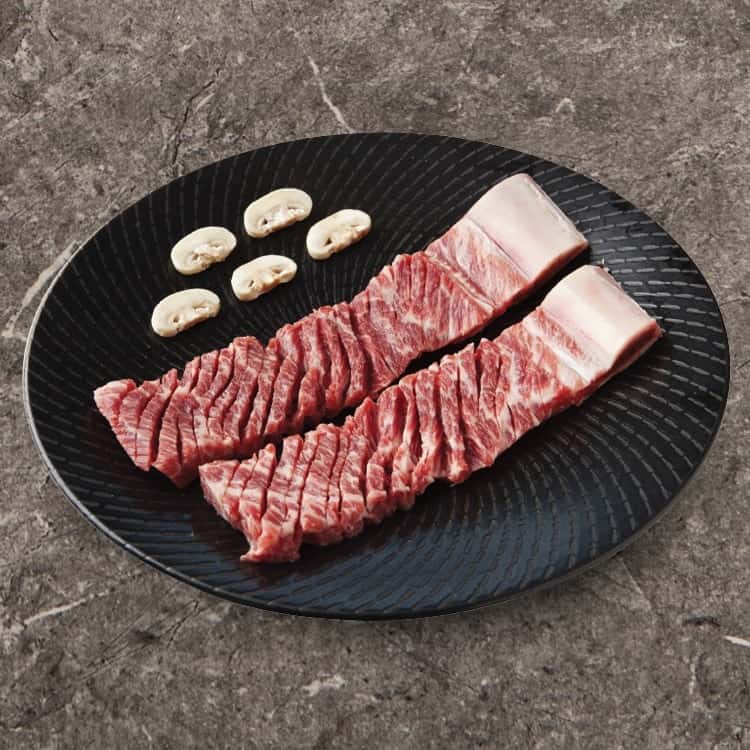 Meats From the Kitchen
Meats from the kitchen consist of appetizing cuisines that are expertly cooked to give you a remarkable dining experience.
Galbijim – The imported beef stew is cooked slowly until it becomes tender. This meal is good for 1 person. It is a well-known cuisine in Korea served on special occasions and holidays.
Dak Galbi – This Sariwon Korean Barbecue menu is made from grilled boneless chicken carefully marinated overnight in a special sauce and served on a hot sizzling plate. Its spiciness makes this dish more satisfying as it gives a pleasurable feeling.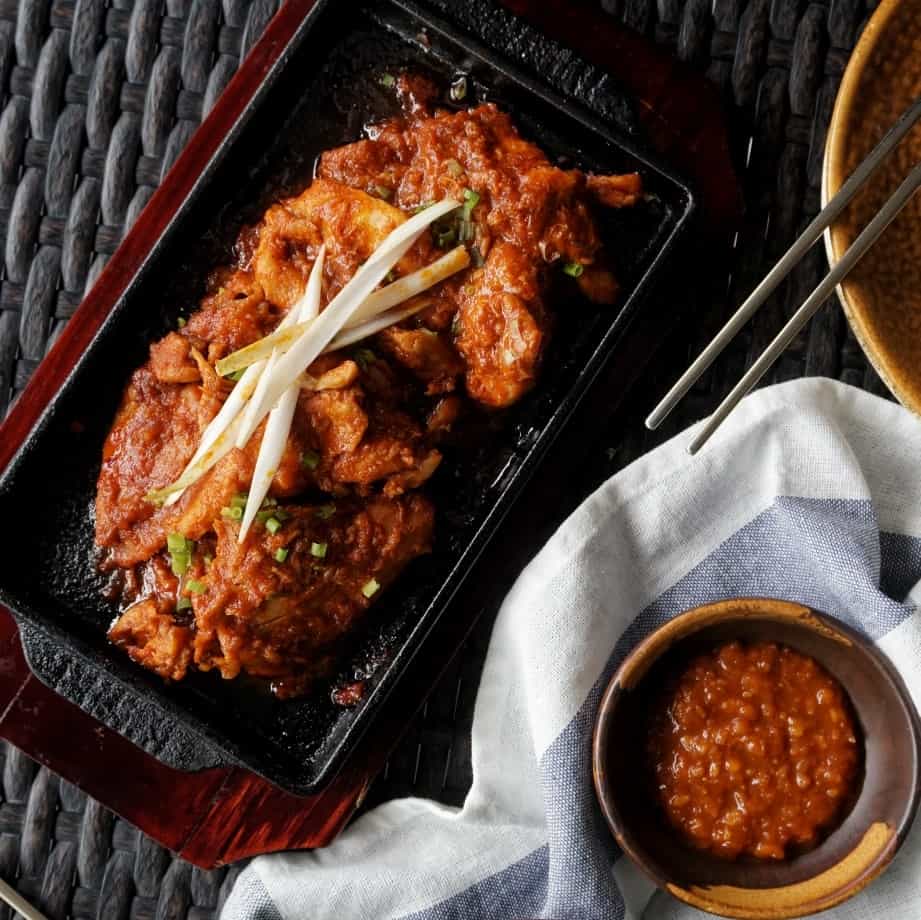 Dak Bulgogi – Sesame chicken barbecue is grilled and served on a sizzling plate. This sweet and savory Dak Bulbogi is bursting with flavors as it is marinated in the restaurant's choice of spices.
Dwaeji Bulgogi – A spicy pork barbeque is grilled and served on a sizzling plate. It is a famous Korean Barbecue dish that is marinated in a special sauce that complements well with the texture of the meat.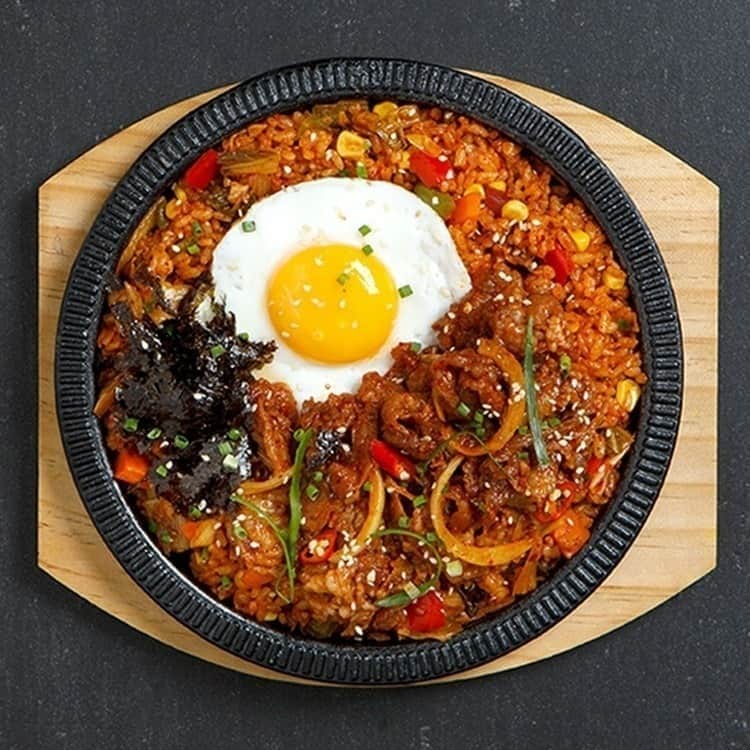 Noodles
Korean noodle dishes encapsulate the rich culture of Korea. These traditional noodles offered by Sariwon symbolize longevity which makes it one of the common dishes prepared on birthdays.
Japchae – A festive Korean noodle dish where vermicelli noodles are stir-fried with green onion, mushroom, pork, carrots, and other vegetables. It is one of the most-liked Korean dishes that have a distinctive and savory taste.
Mul-naengmyeon – This noodle menu from Sariwon Korean Barbecue that originates in North Korea is made up of the restaurant's chilled sweet potato noodles cooked with vegetables in chilled beef broth. It is a dish perfect for hot weather.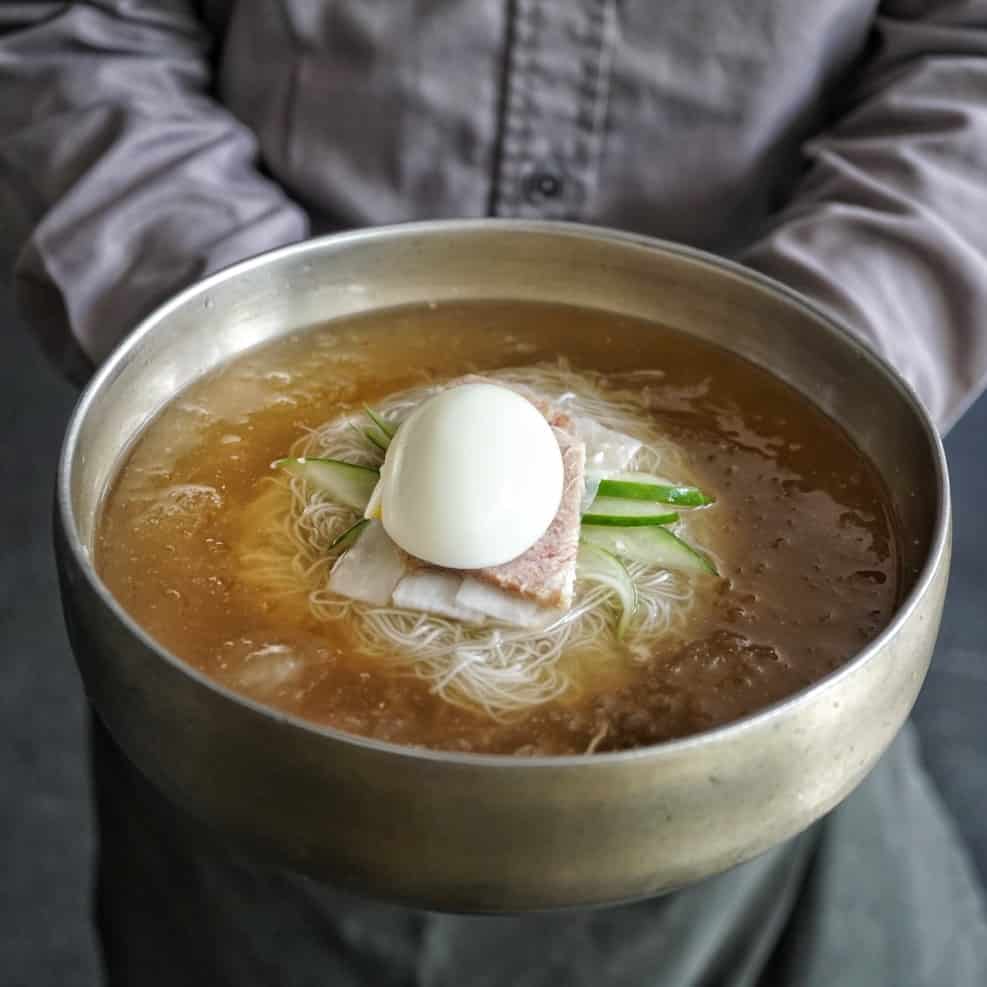 Bibim-Naengmyeon – It is a chewy and spicy noodle dish that originates in Incheon. Homemade cold sweet potato noodles are garnished with hot chili paste. The cold breeze of this dish will make you crave more. This is one of the most sought cuisines of Korean noodle lovers.
Premium Grill Set
Premium grill set is available in set sets. The first set is good for 2 people or fewer. It consists of two servings of White Rice, Gyeranjjim, Haemul, Mini Pajeon, Soondubu Chigae, and 330 grams of Yangnyeom Galbisal.
The second premium set is good for 4 people. This set includes 180 grams of Yangnyeom Galbisal, 180 grams of Galbisal, 250 GRAMS OF Yangnyeom Woo Samgyup, Soondubu Chigae, Haemul Pajeon, Japchae, Gyeranjjim, and four servings of white rice.
These premium grill sets are worth their price as it consists of satisfying sets of meal that you can share and enjoy with your loved ones. 
Soups and Stews
These Korean soups and stews are full of flavor that will make your meals more exciting. It offers spicy and non-spicy soup to cater to the different flavor profile preferences of its customers. The spicy noodles that it offers are Soondubu Chigae, tofu soup with pork and seafood; Deung Galbi Kimchi Chigae, pork ribs, and kimchi stew; and Doenjang Chigae, a mildly spicy stew made with tofu, beef bits, vegetables, and soybean paste. The non-spicy noodles that it provides are Galbitang, beef ribs soup with brisket chunks, and Seollongtang, a creamy and rich beef bone soup. All of these Sariwon Korean Barbecue menus are served with rice.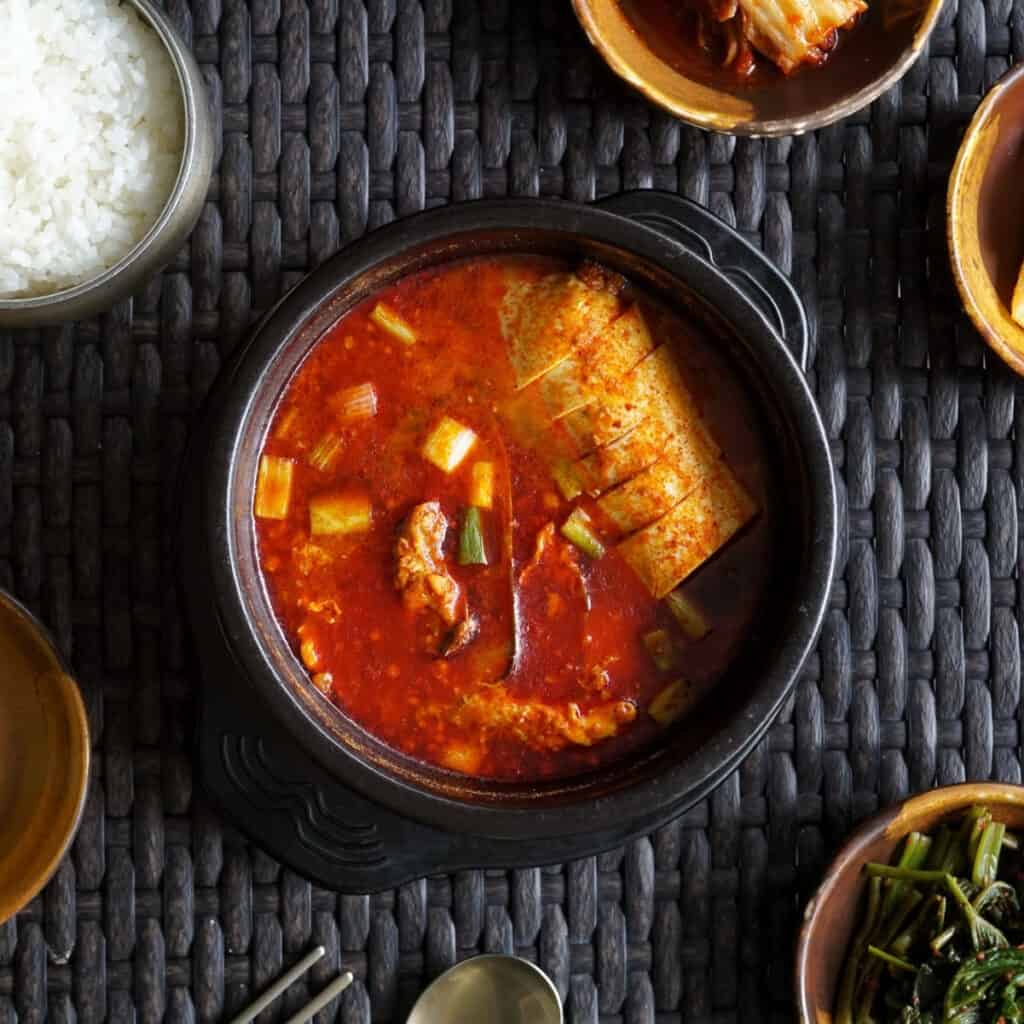 Sariwon Korean Barbecue Menu Delivery
Experience Korean dining experience at the comfort of your home with your loved ones through delivery. You can order online through GrabFood, on their website at www.shop.sariwon.ph, or Viber them at 09668626670. They offer same-day delivery and accept advance orders. Stay tuned on their social media sites for delivery promos so you can get a discount.
Social Media Pages
You can keep up with the latest menu, products, and discounts from Sariwon Korean Barbecue by following or liking their social media pages. I highly recommend doing so to show your support and stay informed about their latest offerings.
Facebook: https://www.facebook.com/SariwonPH
Instagram: https://www.instagram.com/sariwonph
TikTok: https://www.tiktok.com/@sariwonkoreanbarbecue
Twitter: https://twitter.com/sariwonph
Website: https://www.sariwon.ph/sariwon-hours-and-locations/
Conclusion
The Sariwon Korean Barbecue menu will give you a memorable and exciting Korean dining experience. Its authentic and delicious dishes will make you feel like you're in Korea. It is one of the best Korean restaurants that people visit so you need to be early to avoid waiting for too long. This is a highly recommended restaurant because of its affordable dishes, great ambiance, and attentive staff.