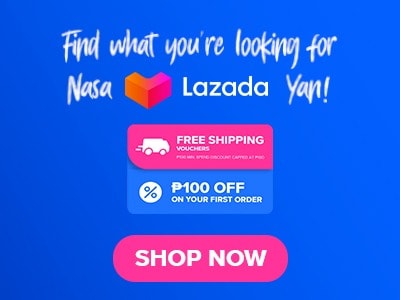 You don't often hear people talking about Chinese eateries. The food cooked by their Hongkong Chef and the unique interiors is what most people gush over when they talk about the Choi Garden menu. Shabu Shabu is served on the first floor, and exquisite dining is served on the second story. Reserve the rooms on the second level for special events. For casual gatherings and romantic dates, choose the first level. Better make a reservation to secure the best seats available.
Below, you'll find the updated list of Gong Cha menu prices.
Menu Items
Price (PHP)

Rice Topping

BBQ Pork Asado Rice Topping
200
Soy Chicken Rice Topping
200
Roast Duck Rice Topping
260
Asado Soy Chicken Rice Topping
260
Asado Roast Duck Rice Topping
280

Hotpot Rice

Spareribs Hotpot Rice
280
Chicken Feet w/Spareribs
280
Sausage w/Spareribs
280
Sausage w/Fried Duck
280
Salted Fish w/Minced Pork
280
Minced Beef w/Egg Drop
280
BBQ Pork Asado Chicken
300
Sliced Chicken Abalone
320

Fried Rice

Yang Chow Fried Rice
320
Fookien Fried Rice
320
Two Tone
320
Salted Fish
320
Seafood
380
Garlic
320

Dimsum

Shrimp and Pork Siomai
130
Japanese Siomai
130
Abalone Siomai
240
Malay Cake
150
Asado Pao
130
Xiao Long Pao
130
Pan Fried Spring Onion Cake
200
Kuchay Dumpling
130
Chicken Feet
130
Steamed Tausi Spareribs
130
Radish Cake
130
Beancurd Roll
150
Fried Taro Puff
130
Pan-Fried Taro Cake
130
Ham Sui Kok
130
Hakaw
150
Glutinous Rice with Chicken
170
Lapu-lapu Crispy Spring Roll
150
Egg Yolk Buchi
150
Salted Eggyolk Pao
130
Vegetable Dumpling
130
Fried Dough Stick
65
Crispy Fried Wanton
130
Dong Bei Dumpling (4pcs)
150
Crispy Shrimp Puff
160
Asado Rice Roll
180
Shrmp Rice Roll
200
Minced Beef Rice Roll
190
Dried Shrimp Rice Roll
190
Mushroom Chicken Rice Roll
180
Mushroom Fish Fillet Rice Roll
180
Fried Dough Stick Rice Roll
180
Taro Dumpling
130
Soya Milk
120
Thai Pao
180
Asado Taro Puff
190

Congee

Plain
60
Sliced Beef
180
Fish Fillet Lettuce
180
Century Egg Lean Meat
180
Sliced Chicken Mushroom Congee
180
Abalone Chicken Congee
280
Halo-Halo Congee
380
Fresh Egg
40
Century Egg
60

Soup

Crab Corn
500
Shark's Fin Sea Cucumber Soup
250
Hot and Sour
380
Chicken Corn
380
Spinach Seafood
400
Pumpkin Seafood
400
Hotatay
380
Seafood Beancurd
400
Sliced Chicken Black Mushroom Tofu
420
Tofu with HK Fishball
380

Noodle

Noodle Soup
120
Wanton Noodle Soup
200
Luncheon Meat Noodle Soup
200
Pork Asado Noodle Soup
200
Soy Chicken Noodle Soup
200
Roast Duck Noodle Soup
260
Roast Duck Chicken Noodle Soup
280
Xiao Long Bao Noodle Soup
280
Beef Brisket Noodle Soup
300
Wanton Beef Noodle Soup
320
Satay Beef Hofan Soup
320
Satay Beef Noodle Soup
320
Pork Knuckles Misua
680
Sotanghon Guisado
380
Crispy Seafood Noodle
400
Sliced Beef Noodle w/Satay Sauce
420
Fookien Misua
380
Birthday Noodle
380
Beef Hofan
380
Asado or Spareribs Hofan
380
Seafood Hofan
400
Noodle Aballone Sauce
440
Stir fry Noodle with Three Sheds
330

Seafood

Curry Fishball Siomai
280
Salt and Pepper Squid
380
Steamed Fish Fillet w/Garlic
480
Steamed Fish Fillet with Taosi
480
Sweet and Sour Fish Fillet
480
Braised Fish Fillet w/Beancurd Hotpot
580
Hot Prawn Salad
680
Salted Eggyolk Prawn
680
Szechuan Prawn
680
Sauteed Crystal Prawn
Seasonal
Steamed Suahe
Seasonal
Salt and Pepper Suahe
Seasonal
Steamed Lapu-Lapu
Seasonal
Steamed Sea Bass
Seasonal
Braised Lapu-Lapu in Hotpot
Seasonal
Crab w/Rice Noodle Soup
Seasonal
Salt and Pepper Crab w/Garlic
Seasonal
Salted Egg Yolk Crab
Seasonal
Crab Sotanghon in Hotpot
1380
Braised Seafood Beancurd Hotpot
680
Shrimp with Radish in XO Sauce
860
Scramble Egg with Assorted Seafood
420

Pork

Sweet and Sour
380
Taiwan Style Layered
380
Salt and Pepper Sparibs
380
King Dao Spareribs
380
Mapo Tofu
340
Szechuan Pork
380
Crispy Fried Spareribs w/Salad Sauce
380
Seafood Lechon Beancurd
680
Japanese Style Pig Knuckle
480

Beef

Satay Beef w/Golden Mushroom
420
Sliced Beef w/Black Pepper Sauce
4204
Beef Belly w/Radish in Hotpot
420
Beef w/Broccoli
450
Sizzling Beef Ribs
680
Beef Ribs w/ Black Pepper Sauce
680
Beef Brisket in Pot
420
Beef Belly Oyster Suace in Pot
420
Slice Beef Black Pepper Sauce
420
Beef Tenderloin Chinese Style
680

Roasting

BBQ Pork Asado w/Honey Sauce
380
Roast Chicken (Half)
400
Roast Chicken (Whole)
800
Soy Chicken
380
Roast Duck
500
Lechon Macau
650
3 kinds Roast Meat Combo
500
5 kinds Roast Meat Combo
800

Vegetables

Chopsuey
320
Sauteed Broccoli w/Garlic
350
Sauteed Squid w/Kangkong
380
Minced Pork w/Green Beans
320
Minced Pork Eggplant Hotpot
380
Spinach w/2 kinds of Egg
380
Sauteed Spinach with Garlic
320
Sauteed Taiwan Pechay with Garlic
320
Salt and Pepper Beancurd
320
Stir Fry Radish Cake in XO Sauce
380
Braised Bean Curd w/Black Mushroom Hotpot
420
Golden Mushroom Tofu Hotpot in Satay Sauce
420
Sauteed Lettuce in Garlic
320

Poultry

Okiam Chicken
380
Chicken in Black Pepper Sauce
420
Lemon Chicken
420
Szechuan Spicy Chicken
420
Sweet and Sour Chicken
420
Crispy Chicken Cutlet
420
Steam Three Kinds of Egg
330
Fried Pigeon
680
Chicken Feet in Abalone Sauce
420

Dessert

Egg Yolk Buchi (3pcs)
150
Mango Pudding
100/cup
Taro Sago
100/cup
Chilled Mango Sago
100/cup
Black Gulaman
100/cup
Black Gulaman with Lychee
120/cup
Almond Jelly with Lychee
120/cup
Almond Jelly with Black Gulaman
120/cup
Coffee Jelly with Sago
100/cup
Jacob's Dessert
120/cup
Malay Cake
150
Fresh Fruit Platter
600

Beverage

Hongkong Lemon Iced Tea
120
Hongkong Milk Tea
120
Special Blend HK Milk Tea
170
Black Jelly w/Sago
120
Frozen Yakult
100
Frozen Lemonade
130
Fresh Lemonade
120
Fresh Pinapple Juice
120
Fresh Mango Shake
120
Fresh Green Mango Shake
120
Fresh Watermelon Shake
120
Four Season Shake
140
Chocolate/Vanilla Milkshake
150
Strawberry Milkshake
150
Fresh Buko Juice
120
Buko Shake
130
Sodas
70
Bottled Water
70
San Miguel Beer
70
San Miguel Premium
120
Tsing Tao Beer
120
Caffe Americano
100
Cappuccino
120
Caffe Latte
130
Yin Yang Coffee
130
Caramel Macchiato
130
Iced Mocha
130
Hot Chocolate
130
About Choi Garden
Choi Garden's early beginnings may be traced back to Mr. Choi TakPui, a Hong Kong culinary specialist who was passionate about introducing the flavor of genuine Cantonese cuisine to the Philippines. Choi Garden Greenhills is unquestionably a big success for the local Filipino and Chinese communities. As the Choi family's branches continued to grow, this passion of Mr. Choi extended across the nation.
Hong Kong chefs with years of experience honing their trade make up the Cantonese Culinary Team behind Choi Garden. The crew is pleased to provide its top-tier cuisine, which will undoubtedly delight their clients' palates. With the introduction of their casual dining setup that embodies the superior flavor of the Authentic Cantonese Cuisine represented by the Choi Garden Brand, Choi Garden is designed to appeal to a larger audience.
Choi Garden Menu Best Sellers
Salted Egg Yolk Prawns – The prawns had a crispy exterior and were plump. They were cooked in a decadent salted egg yolk sauce. the height of sinful delight. They are deep-fried till crisp, then a creamy yolk sauce is used to cover them. They're here to wow with more flavor and added crunch in a lovely golden crust. In reality, salted egg yolks are duck egg yolks that have been kept in brine for months.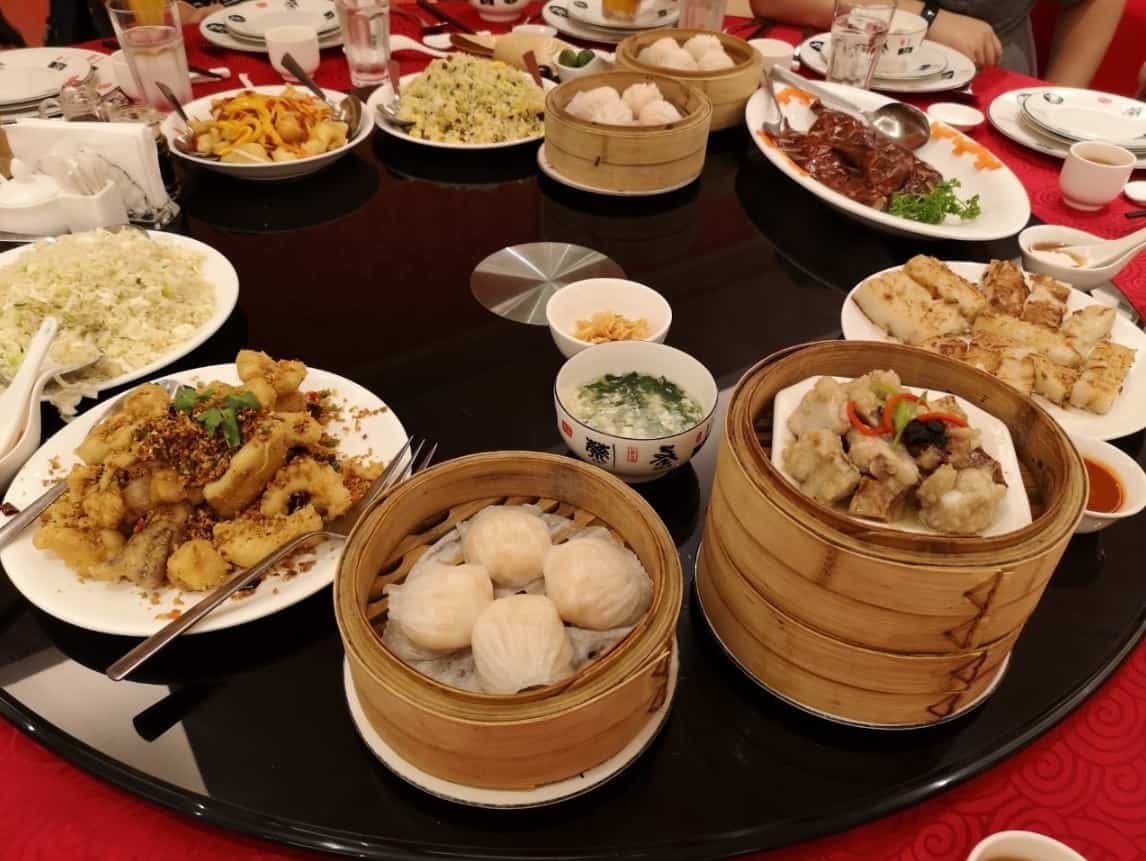 Rich Man's Fried Rice – It is recommended to combine the salted egg yolk prawns with Choi Garden famous Rich Man's Fried Rice menu, which is made with egg whites and dried scallops. Fried rice tastes best when it is seasoned with a few different ingredients. All three give the rice a distinctive flavor, but it's possible to go overboard.
Stir-Fried Vegetables – Choose dishes like carrots, mushrooms, broccoli, and cabbage for a healthier option. Additionally, because stir-frying uses little oil, it has a minimal fat level.
West Lake Minced Beef Soup – Because it uses relatively common ingredients, West Lake Beef Soup is a modest starting soup that is well-liked by Chinese people. This soup is delicious but also very sneaky. is a typical Southern Chinese home soup. Every home has its own variation, just like many other common recipes. A subtle savory flavor permeates the soup. Being so light and energizing, it's excellent as an appetizer. The soup is also really simple and adaptable.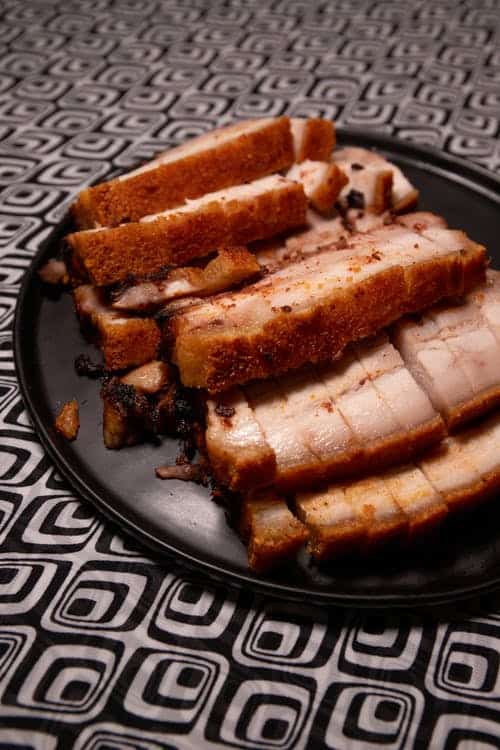 Roast Layer Pork – This is a specialty of Choi Garden's roasting house. This Choi Garden menu has a perfect amount of fat between the meat's tenderness and its crunchiness. The flesh's predominant flavor will probably be fatty, gamey, salty, and savory, with a hint of sweetness. Pork tastes more like white veal, goat, and lamb than it does like pork. However, you might expect the pig to taste bland if it isn't seasoned.
Black Pepper Beef Ribs – Really beefy and soft. In contrast to pig ribs, beef ribs, like all good beef cuts, have a strong, distinctive flavor that doesn't require much further seasoning aside from salt, pepper, and occasionally garlic. Many claims that beef has an umami flavor.
Choi Garden Best Seafoods Menu
3-way Lapu Lapu – It looks like Lapu Lapu sinigang and has a smoother flavor similar to Japanese miso soup. First, miso soup is used to serve the lapu-lapu. The second method involves steaming the broccoli and lapu-lapu. The flavor of lapu-lapu is distinctively delicate and fresh. Seasoning is not required. The remaining lapu-lapu is then cooked in a hot pot with tofu in an adobo style. Because it was combined with meat and the adobo sauce was so thick, this one received mixed reviews.
Steamed Garlic Prawns – This Choi Garden seafood menu is a must-try to prepare at home. The aroma of the garlic, the sweetness of the prawns, and the combination of sauces give it a pleasant, savory flavor that will leave you craving more. They contain a lot of selenium, one of the most useful antioxidants for keeping healthy cells.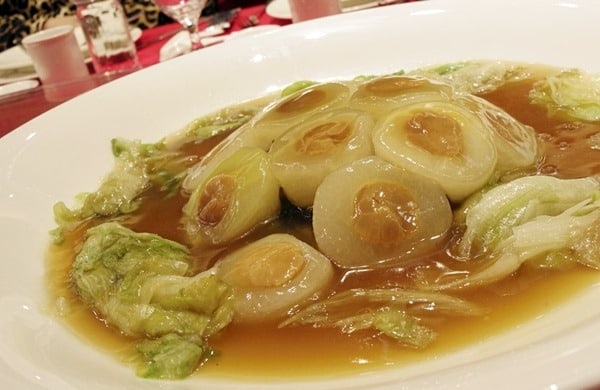 Dried Scallops – Scallops that have been dried out have a sweet, natural flavor, as opposed to wet scallops, which may have a washed-out, soapy, or even slightly bitter flavor. With dry scallops, you are not paying for additional water. She uses dried scallops and dried shrimp as a one-two flavor punch. The umami flavor of the scallops makes a meal taste less fishy. Personally, it is one of my favorite Choi Garden menu.
Fried Crabs – The shell of the crab provides a little crunch, has a texture similar to fried rice paper, and has a more earthy flavor. The texture of the flesh is buttery, sweet, and salty. The soft shells have an orange-red hue, the body meat is white, and the claw meat is beige.
Choi Garden Promo
The Choi Garden restaurant offers a very generous promo. It offers a fifty percent discount on its menu. However, it is subject to a minimum order of 5,000 pesos and the discount has a limit of 5,000 pesos. This is available if you use credit cards on banks like BDO, Metrobank, Chinabank, and Security bank.
Choi Garden Menu Delivery
To taste the delicious Choi Garden foods, you don't always need to go to their physical store. You could always order via Grabfood or through the following:
Telephone: (02)-8-247-6117
Mobile: 0927- 828 – 8803, 0995 – 748 – 1452, 0922- 662 – 0305
Social Media Pages
To get answers to your queries, you can also contact them on the following social media sites:
Facebook: https://www.facebook.com/OfficialChoiGardenAnnapolis
Instagram: https://www.instagram.com/choi_garden_express/
Conclusion
The Choi Garden menu promotes a fuss-free yet comfortable and romantic that has the Chinese minimalist vibe thanks to its sufficient space, contemporary chairs and tables set up including its interplay of incredibly simple colors, and an open floor plan giving a little sneak preview and sneak peek of their specialties before serving to the table. The restaurant has eight busy private rooms, including a presidential suite for special occasions.
Reservations made in advance are strongly advised. The best place to find affordable Chinese flavors and essentials is Choi Garden Manila. There are several options and generous servings. It's time to treat yourself to some delectable Chinese meal excitement offered in a relaxing and calm setting exclusively at Choi Garden, with these offerings and a guaranteed wonderful experience.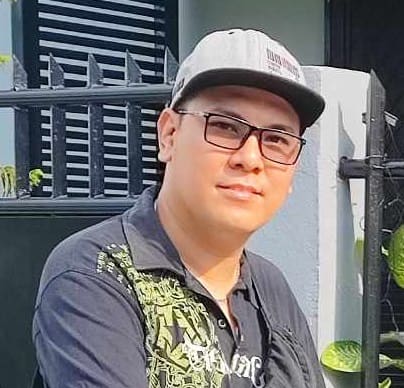 Hi! I'm Nivek Strife, the person who made MenuPH. I'm the one who added most of the popular menus you see on this website, and I really hope you enjoy them! Feel free to check them all out.
Growing up, I was surrounded by lots of tasty foods, like the classic Adobo and the sweet Leche Flan. That love for the many flavors of the Philippines is what got me excited about adding to MenuPH. When I learned how to make websites, I saw the need for a place to show off all the amazing Filipino dishes, and that's how MenuPH started.
MenuPH isn't just a website; it's like a fun journey into food. I've teamed up with famous chefs and found great places all over the Philippines to bring you a bunch of menus that show off the best of Filipino cuisine. Whether you're into the usual dishes or new twists, MenuPH is here to guide you through the rich world of Filipino flavors.
With MenuPH, my aim is to help local businesses, talk about good food choices, and make a group of friends who love food. No matter if you like fancy restaurants or street food, MenuPH has something for you. Come join me on this food adventure as we find great places, taste real flavors, and enjoy the unique food traditions that make the Philippines awesome.