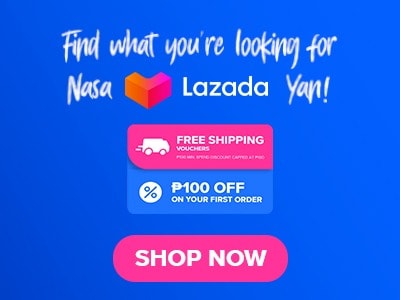 The La Carnita menu gives a taste of Mexico in the humble abodes of the Philippines. From deliciously prepared tacos to the creamy and delicate fillings of their delicious quesadilla, this restaurant is sure to wow anyone and leave them asking, curious for more. They offer meals with varieties of meats as the show stars are beef, pork, and chicken, and they also serve variations of meals with shrimp and mushrooms. Get all of these, and more, only at La Carnita. They could be contacted through their Facebook page amongst other social media sites, and offer delivery services. 
Below, you'll find the updated list of La Carnita menu prices.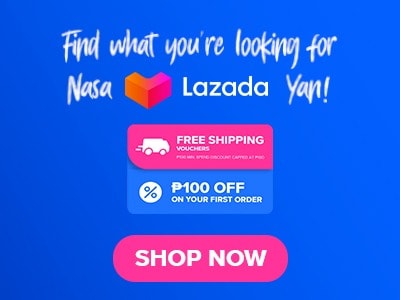 Menu Items
Price (PHP)

Nachos Ala Bomba

Party Size
449
Single Serving
149
Full Serving
259

Classic Chimichanga

Beef
239
Chicken
219
Pork
229
Shrimp
249
Mushroom
239
Nacho Beef
199

Chimichanga Ala Bomba

Chicken
259
Nacho Beef
239
Pork
269
Beef
279
Shrimp
289
Mushroom
279

Crispy Taco

Mushroom
129
Beef
119
Pork
109
Chicken
99
Nacho Beef
89
Shrimp
139

Mexican Street Taco

3 pcs Soft Taco
189

Street Taco

Shrimp
249
Mushroom
209

Burrito Wrap

Chicken
219
Pork
229
Beef
239
Nacho Beef
179

Burrito Box

Beef
239
Chicken
219
Pork
229

Quesadilla

Nacho Beef
179
Beef
209
Mushroom
219
Plain
159
Chicken
189
Pork
199
Shrimp
239

Quesadilla Extras

Meat (Beef / Pork / Chicken)
25
Cheese
30
White Garlic Sauce
25
Beans
10
Chili El Bomba
20
Cucumber Salsa
25

Quesadilla Add-ons

Pickled Onion
35
Picked Jalapeño
40

Chorizo Crunch Wrap

Chorizo Crunch Wrap
259

Jalapeño Poppers

8 pcs
199

La Comida

La Comida A (Smoked Chicken)
209
La Comida B (Smoked Chicken)
249
La Comida C (Smoked Chicken)
289
La Comida D (Smoked Chicken)
229
La Comida A (Smoked Ribs)
299
La Comida B (Smoked Ribs)
339
La Comida B (Smoked Ribs)
379
La Comida B (Smoked Ribs)
319
La Comida A (Smoked Pork Belly)
289
La Comida B (Smoked Pork Belly)
329
La Comida C (Smoked Pork Belly)
369
La Comida D (Smoked Pork Belly)
309

Side Dish

Grilled Elotes
119
Whipped Potato
50
Taco Salad
50

Mango Brewed Tea

1 Liter
129
500 mL
79
1 Bottle
69

Rice

Rice
39
About La Carnita
With their Facebook Page at a Review rate of 4.3 Stars, La Carnita serves the best Mexican foods out there. They could be contacted at the number 0956 049 5007, and an email address that is [email protected] with opening hours that usually start from 11:00 AM and close at 9:00 PM, depending on their array of branches which include Quezon, Parañaque, Pasig, Las Piñas and Rizal. "La Carnita Modern Mexican Cantina" presents food that is not too overpowering, not too much in terms of quantities, and has excellent, mouthwatering presentations.
La Carnita Menu Best Seller
La Carnita Menu's Best Sellers consist of different variations of the food they serve and this is primarily because of the quality of the food. They come in different shapes and sizes, prices, and presentations. And so, here is La Carnita Menu's Best Seller.
Nachos Ala Bomba (Party Size) – The Nachos Ala Bomba is said to be the first-ever grilled nachos served in the Metro which got featured in not only the Philippine Star but in Insider New York as it went viral on the year of 2017. The Party Size of this La Carnita menu will surely wow all of your guests, and leave them asking for more! The crunchy nachos prepared inside the restaurant and the creamy, delicious grilled cheese on top do only good and only great.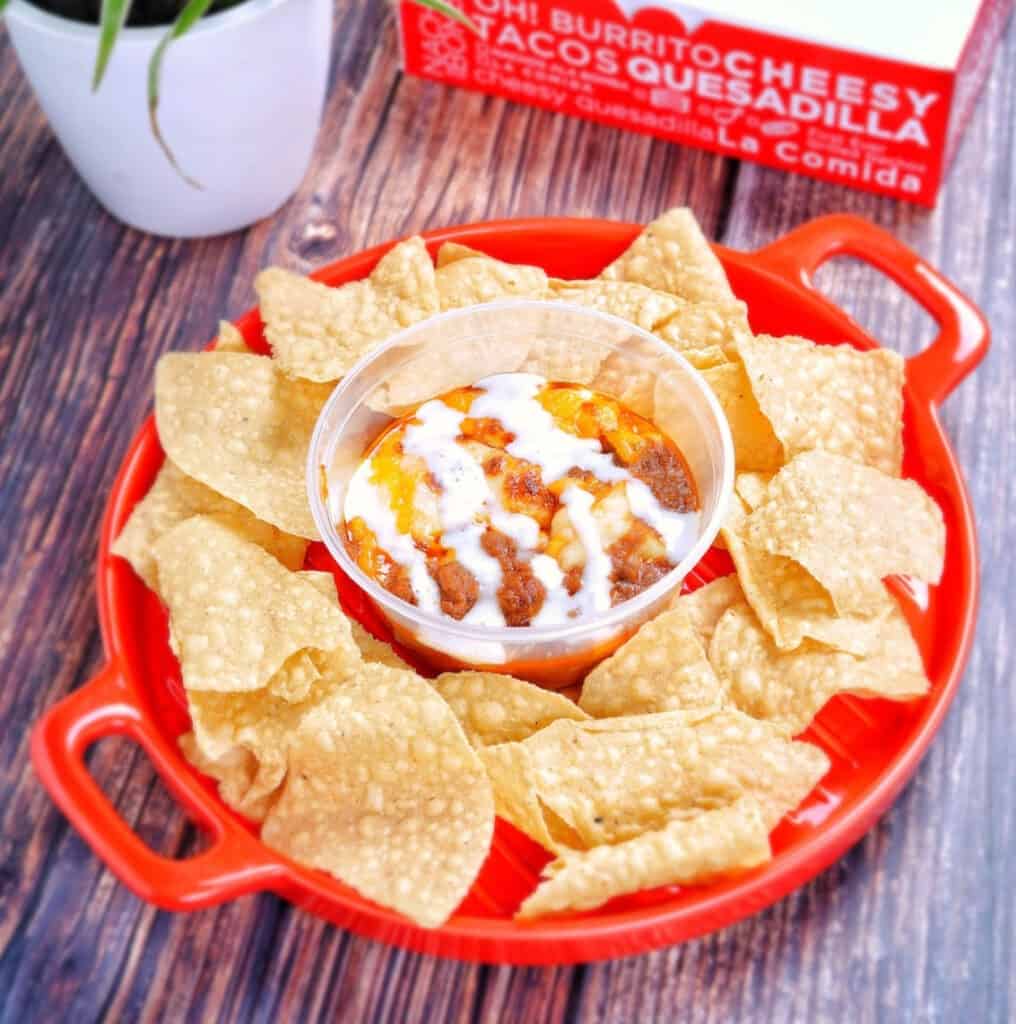 Chimichanga Ala Bomba (Beef) – Chimichanga Ala Bombas are burrito wraps deep fried with burrito rice, beans, veggies, and cheese, but not just any cheese, amid the tender, delicious beef, it is topped with three types of cheeses that make it "Ala Bomba", similar to the Nachos Ala Bomba.  
Classic Chimichanga (Chicken) – The Classic Chimichanga is a burrito wrap where there is burrito rice, veggies, beans, and more inside, deep fried for good measure, and has chicken – delicious, juicy bits of chicken inside that is wrapped with cheese that complements all components together.
Burrito Box (Pork) – Burrito Boxes contain burrito rice seasoned deliciously, vegetables that are as nutritious as they are tasty, and pork meats that are topped with sour cream.
Quesadilla (Nacho Beef) – This menu from La Carnita is filled with cheeses and bombarded with goodness that oozes out even before the first bite, and the meat of your choosing, which is Nacho Beef in this case, adds even more to the creamy goodness, with a savory hint as per the beef present in it. 
La Comida
"La Comida" means lunch – a huge, midday lunch. This is a traditional and typical meal that comes from the Spanish, and La Carnita honors that by serving variations of this, all to cater to smoked meat of the customer's choosing, possibly burrito rice, and possibly one to two side dishes to serve, prices vary, depending on the three smoked meat that they serve, and what are those? Smoked Chicken, Smoked Ribs, and finally, Smoked Pork Belly.
La Comida A – La Comida A serves a lovely smoked meat of the visitors' choosing and is served with delicious burrito rice that complements each other fully, and deliciously. This menu from La Carnita is best for small gatherings and small groups, and could even be food for one person. 
La Comida B – Lunch with the Letter B is another piece of smoked meat of their choosing, prepared and cooked to perfection, bits and bits, plates and plates of the lovely burrito rice, and a lovely side dish of their choosing. What side dishes? Well, these include a delicious and healthy Taco Salad, a creamy and savory Whipped Potato, and Grilled Elotes which are Mexican street corns that are grilled.
La Comida C – La Comida C is La Comida B pushed to the next level. You can get the meat of your choosing, smoked and cooked perfectly to its supreme tenderness, with the burrito rice that always produces the best pairing, and not one, but two side dishes of your choosing.
La Comida D – The final of the La Comida meals is La Comida D. A meal that is best for people who'd simply wish to eat smoked meat, and are called upon to taste one side dish. Yes, this meal doesn't serve burrito rice, but it does come with any one of the available side dishes.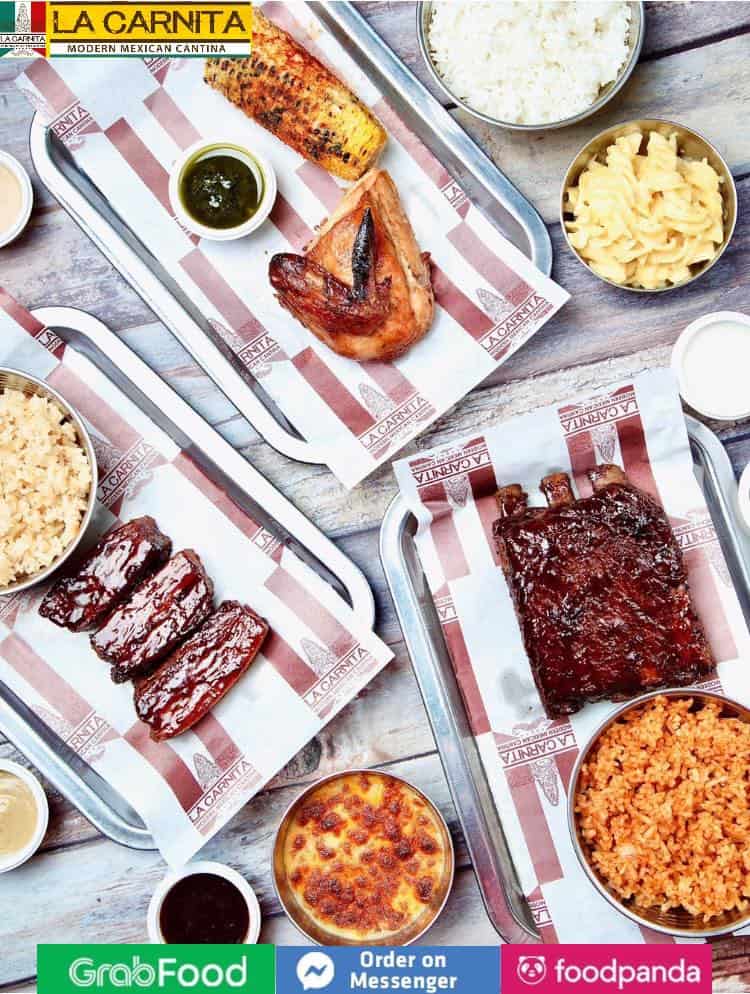 Shrimp / Mushroom
Shrimp and Mushrooms are variations of meals such as the Burrito Wrap, Chimichanga Ala Bomba, Classic Chimichanga, Crispy Taco, Street Taco, and Quesadilla. In these meals, they are the stars of the show. These two are great alternatives to make meals better in terms of taste, and of course, in health.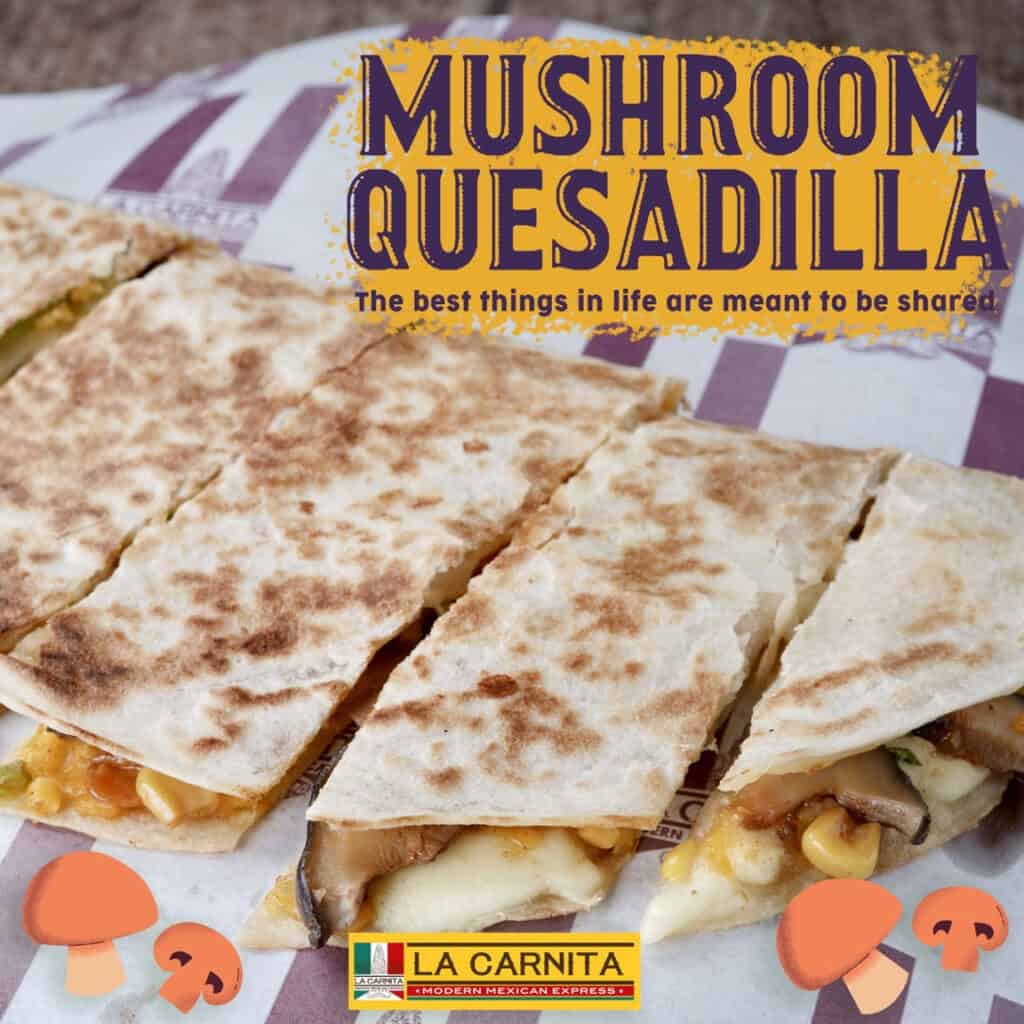 Chimichanga ala Bomba
The Chimichanga ala Bomba is a meal that takes the Classic Chimichanga to heights that it never seems to have, for variations such as Beef, Pork, Chicken, Nacho Beef, Mushrooms, and Shrimp, you can get a bite out of a crunchy deep-fried burrito wrap with fillings that bombard your tastebuds at the first bite, wrapped in three delicious kinds of cheese.
Classic Chimichanga
This La Carnita menu is a beloved dish that is served after deep-frying burrito wraps while maintaining the cheese inside it. Similar to "Chimichanga ala Bomba", this dish has three options; Nacho Beef, Mushrooms, Shrimp, Beef, Chicken, and Pork. All of these are served with their unique flavor profile and textures that all add up to become one delicious and homely meal that one can get on the go. For prices, they range from 200 Php to 250 Php, incredibly affordable, aren't they?
Burrito Wrap
The classic Burrito Wrap is a dish that is loved by many as it is transportable, one can eat them on the go! Traditional Burrito Wraps contain vegetables, beans, meats, and cheeses, but La Carnita's Burrito contains burrito rice – steamed, cooked to perfection, and added with several spices that make it even more delicious, vegetables such as onions and lettuce.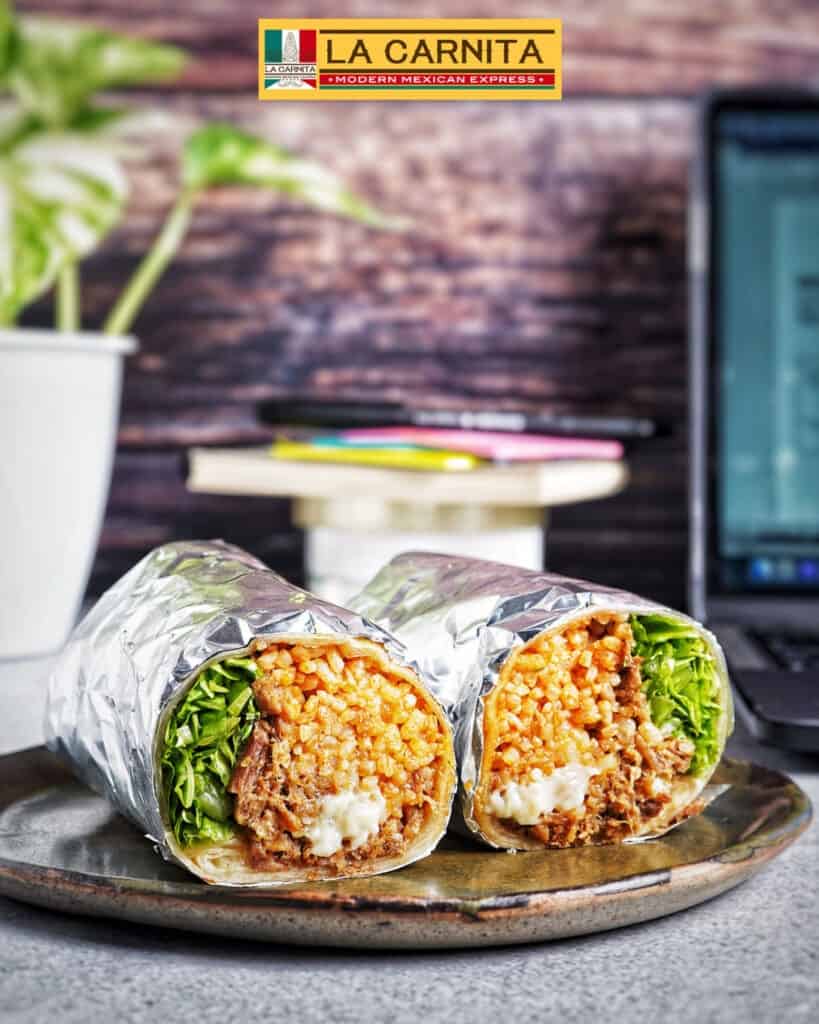 A meat of your choosing – Beef, Pork, Chicken, or Nacho Beef, and the well-known, originally made house special – the La Carnita Cheese, all wrapped safely and securely in a freshly made tortilla wrap. 
Quesadilla
The Quesadilla menu of La Carnita size is 10 inches and filled to the brim with different types of cheese, and to top it off, is a selection of meats from which people will get to choose. These mainly are Nacho Cheese, Chicken, Pork, and Beef! But it doesn't end there, if a customer simply desires to sink into those cheeses without any meats, it is definitely on the table, as they have the option to go plain. 
Jalapeño Poppers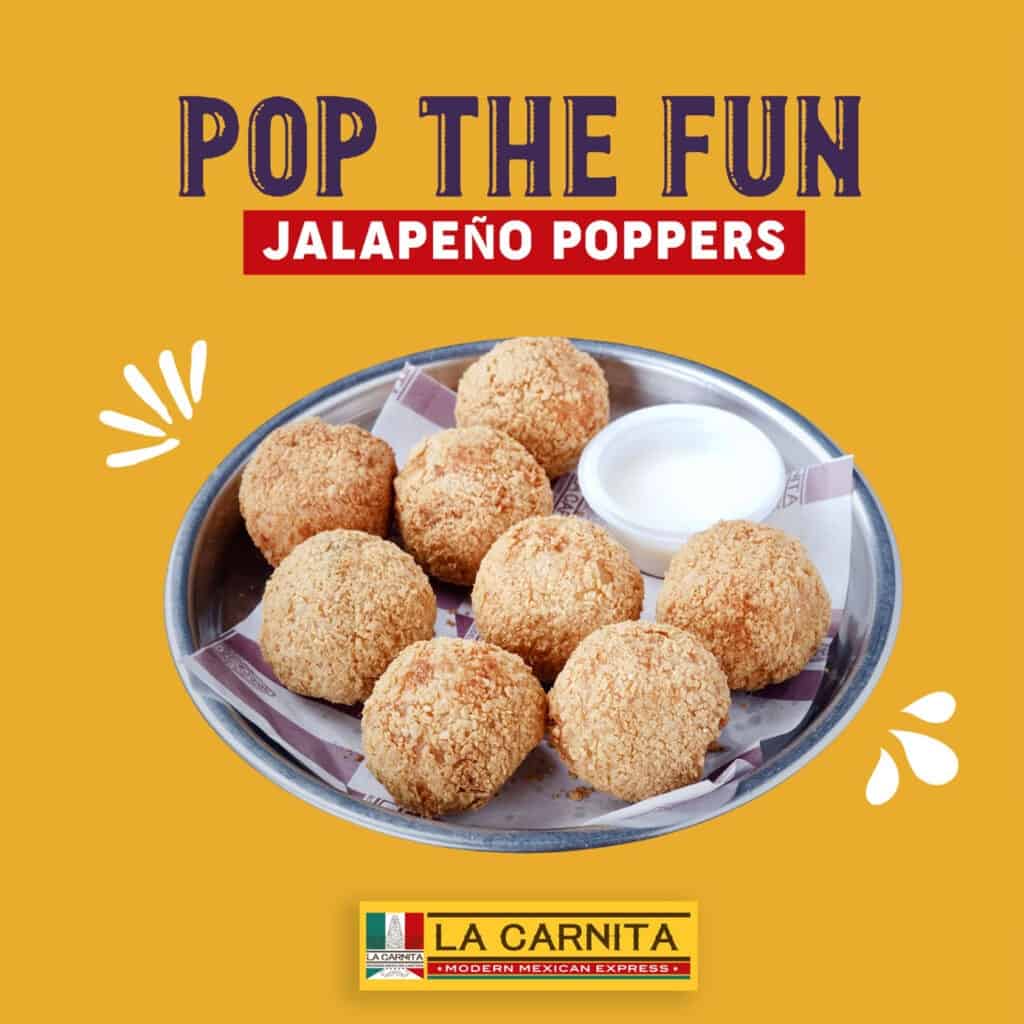 You can get a taste of Jalapeño Poppers. These are cream cheese balls with the irresistible hot flavor of jalapeños in them for that incredible kick. The poppers are crunchy and ooze out the filling, and it makes it wonderful for gatherings, especially since this is served in 8 pieces. The flavor profile involves a mix of cream and spice which is more than interesting to get. Ever wonder why their name involves poppers? Because all one has to do to get a taste of that delicious food is to pop them inside your mouth!
La Carnita Menu Delivery
The La Carnita menu doesn't just serve food at their doorsteps but offers delivery services such as that in Food Panda, Honest Bee, Grab Food, and several other Pabili Services, ensuring to reach your doorsteps at the best quality and best cases only. 
Talk to La Carnita PH Staff
For more inquiries about their food menu, reservations, or other services, you can message them directly on their social media pages. Surely, their staff will answer all your inquiries. Below, you will find their social media page links.
Facebook: https://www.facebook.com/lacarnitaph
Instagram: https://www.instagram.com/lacarnitaph/
Conclusion
The La Carnita menu offers more than delicious food. It brings authenticity, culture, history, and effort. This is Mexico in the Philippines, they bring joy and life to food while honoring where it came from. They don't just offer food as you dine in, but food to be delivered, and even curbside pickups. In conclusion, La Carnita Modern Mexican Cantina is not just a place to buy food, but rather, an experience, an adventure, a window onto another place. It is a must try, and not just alone but with people to appreciate culture with you.